This grand Grade II listed lateral apartment in South Kensington offered wonderful living accommodation, but was not well configured for modern family life. Nash Baker were appointed to reorder the layout and undertake a considered refurbishment which respected the important historic features, whilst also addressing some of the previous shortcomings.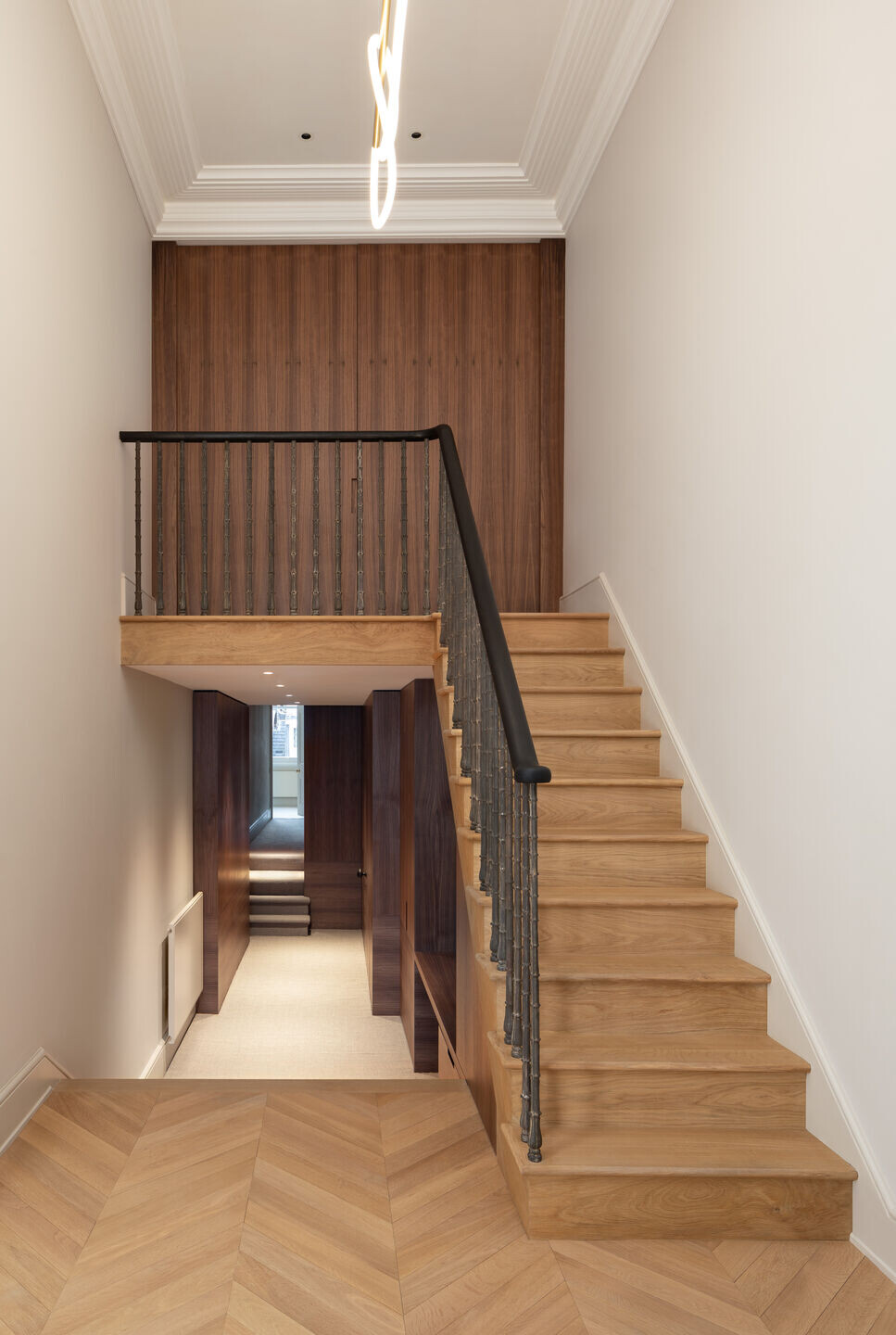 Our starting point was to fully appraise the existing property and undertake archival research; producing a robust heritage assessment. This enabled us to better understand the property, and provided clear supporting justification for our interventions and amendments to the layout. The changes to the layout improved the flow of the property, and helped 're-balance' the space.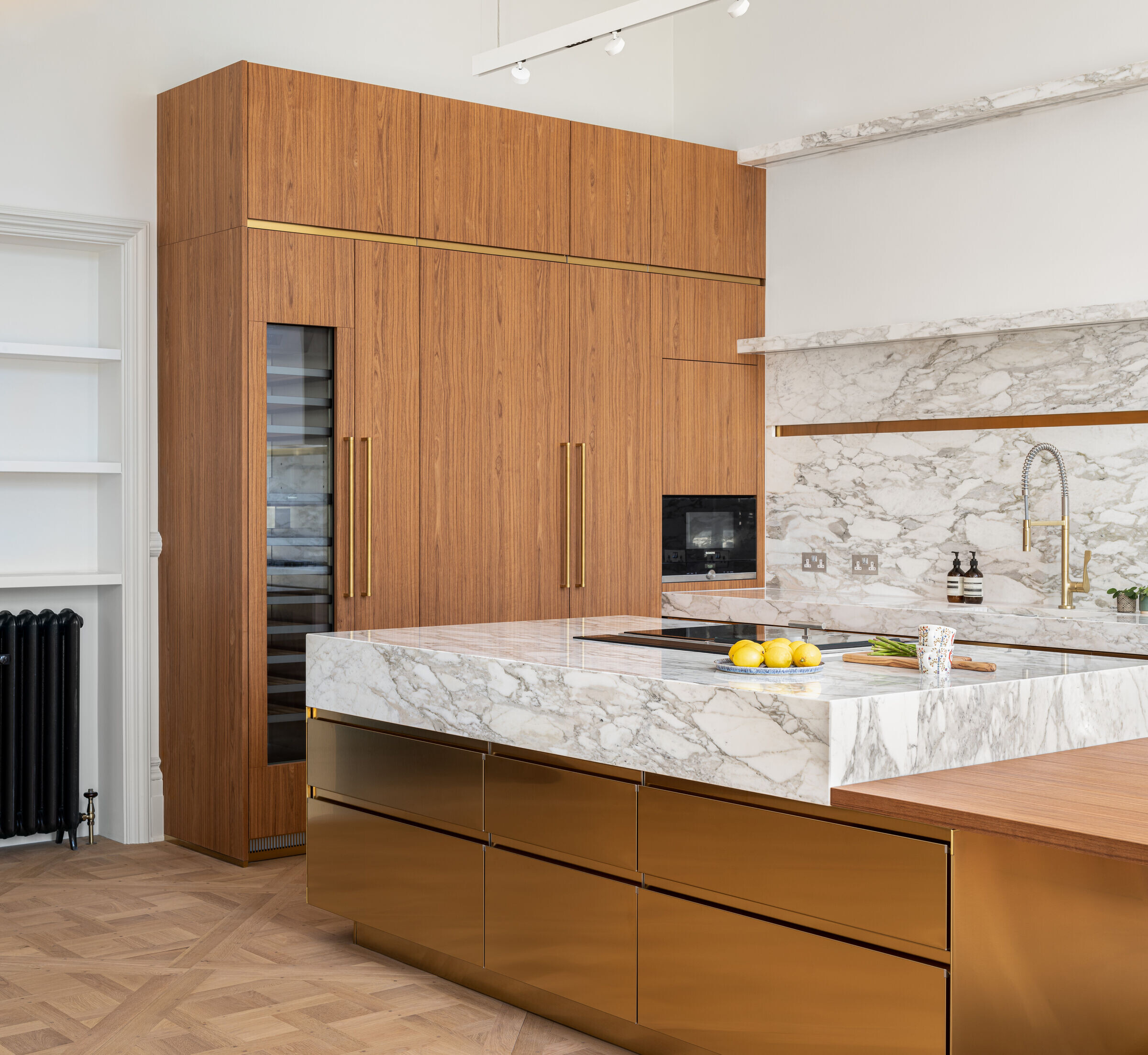 Such Listed Building Consent applications are often challenging, but with a wealth of prior experience in the borough, we were able to ensure that the process was as streamlined as possible. We were fortunate to work with well-regarded Parisian interior designer Eve Von Romberg on the design proposals, and our collaborative approach ensured that this tired apartment was filled with new life once again. A rich palette of high quality and durable materials was selected, which added to the architectural quality of the apartment.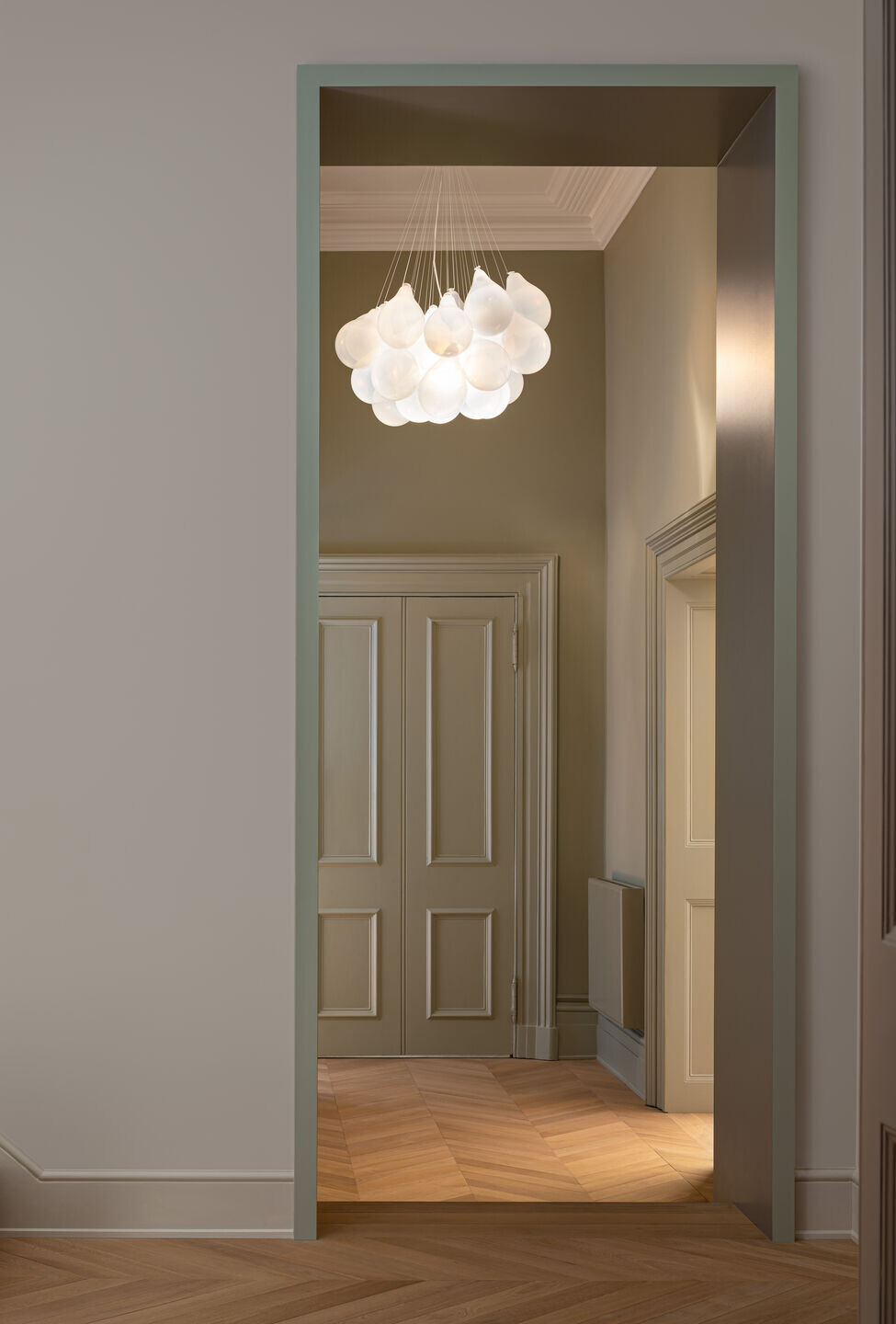 The final result is a timeless and elegant family home which celebrates and enhances its historic features, whilst adding contemporary details and fittings.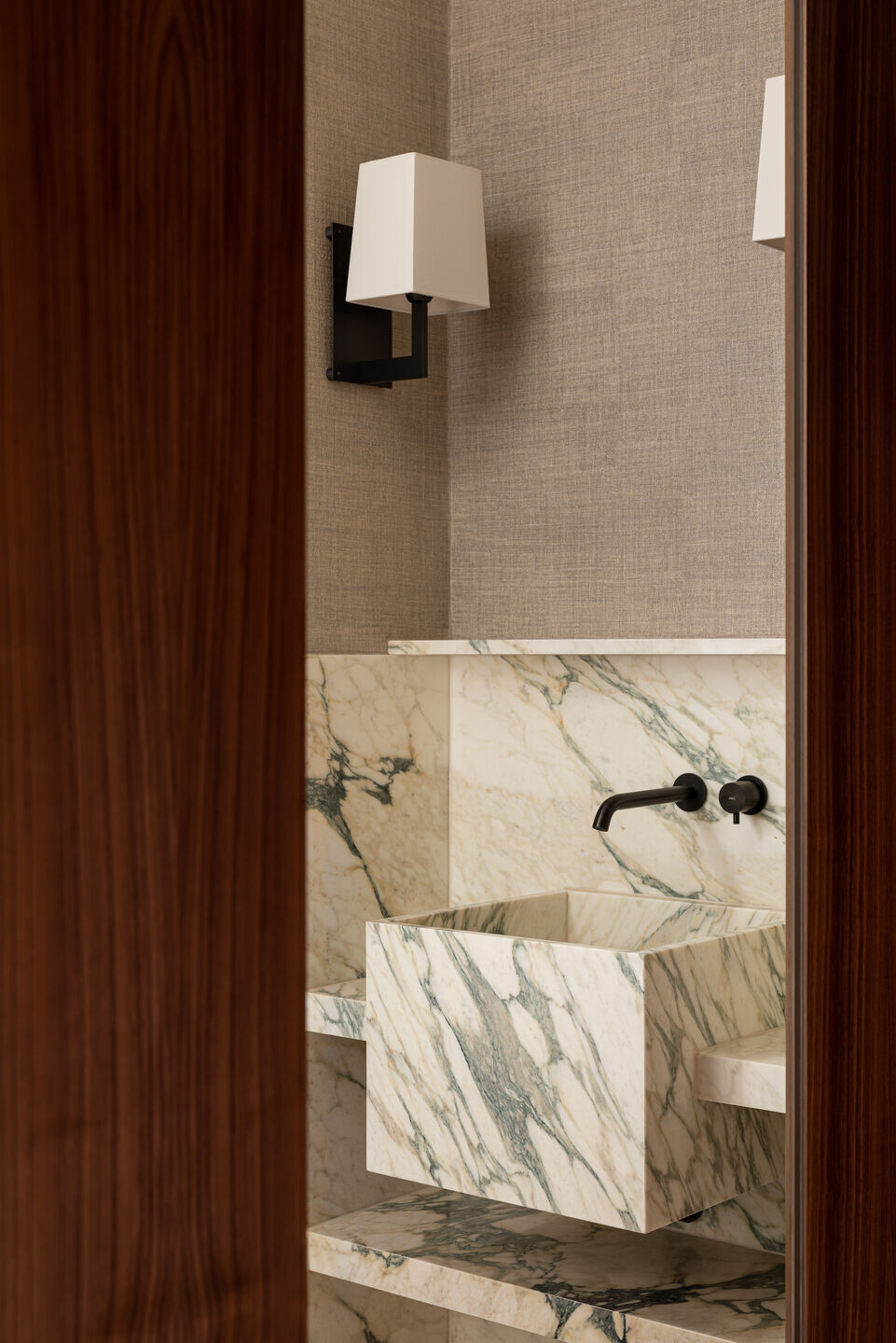 The client's brief was to form a flexible and practical home for a family of five, whilst respecting the grandeur and history of the space.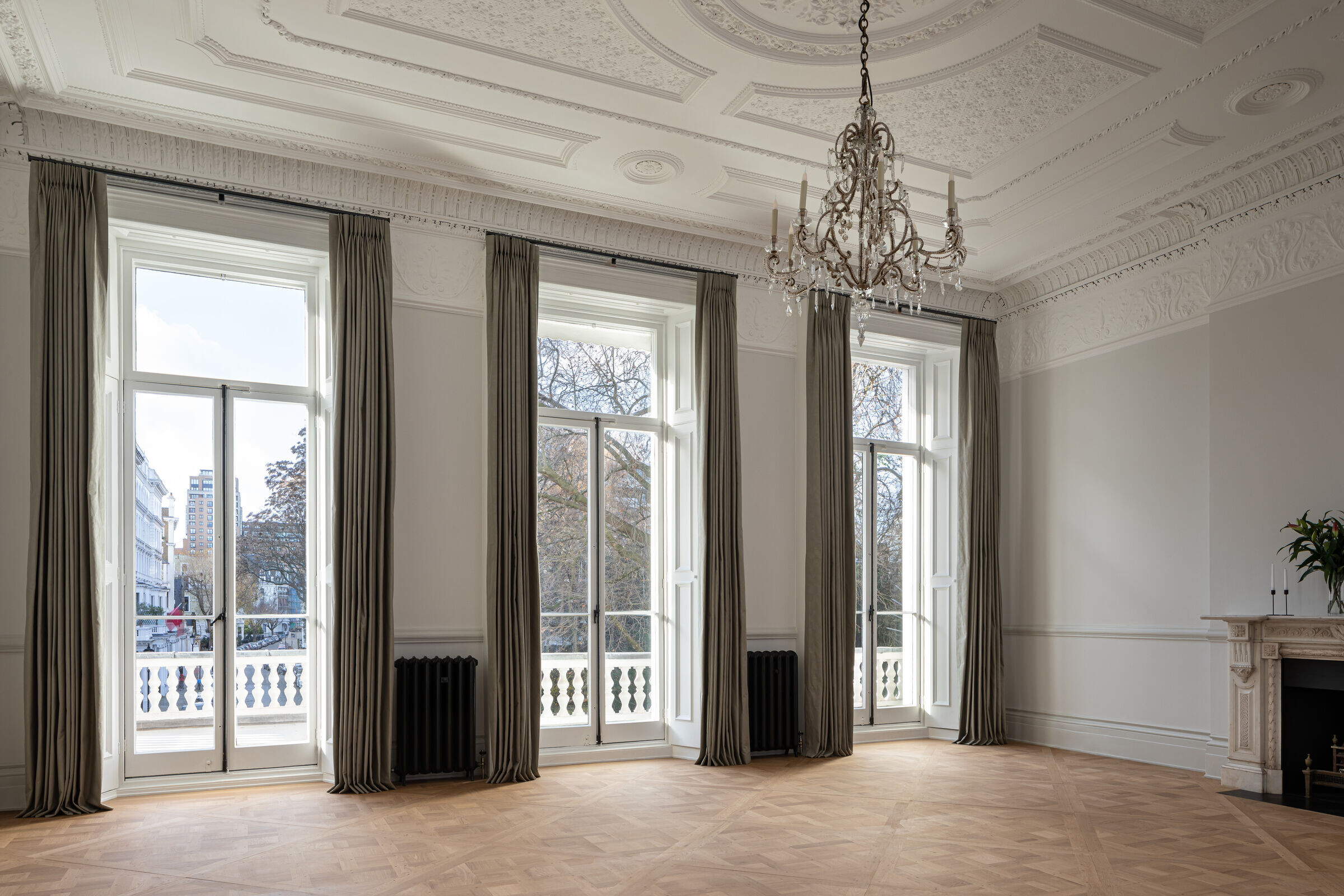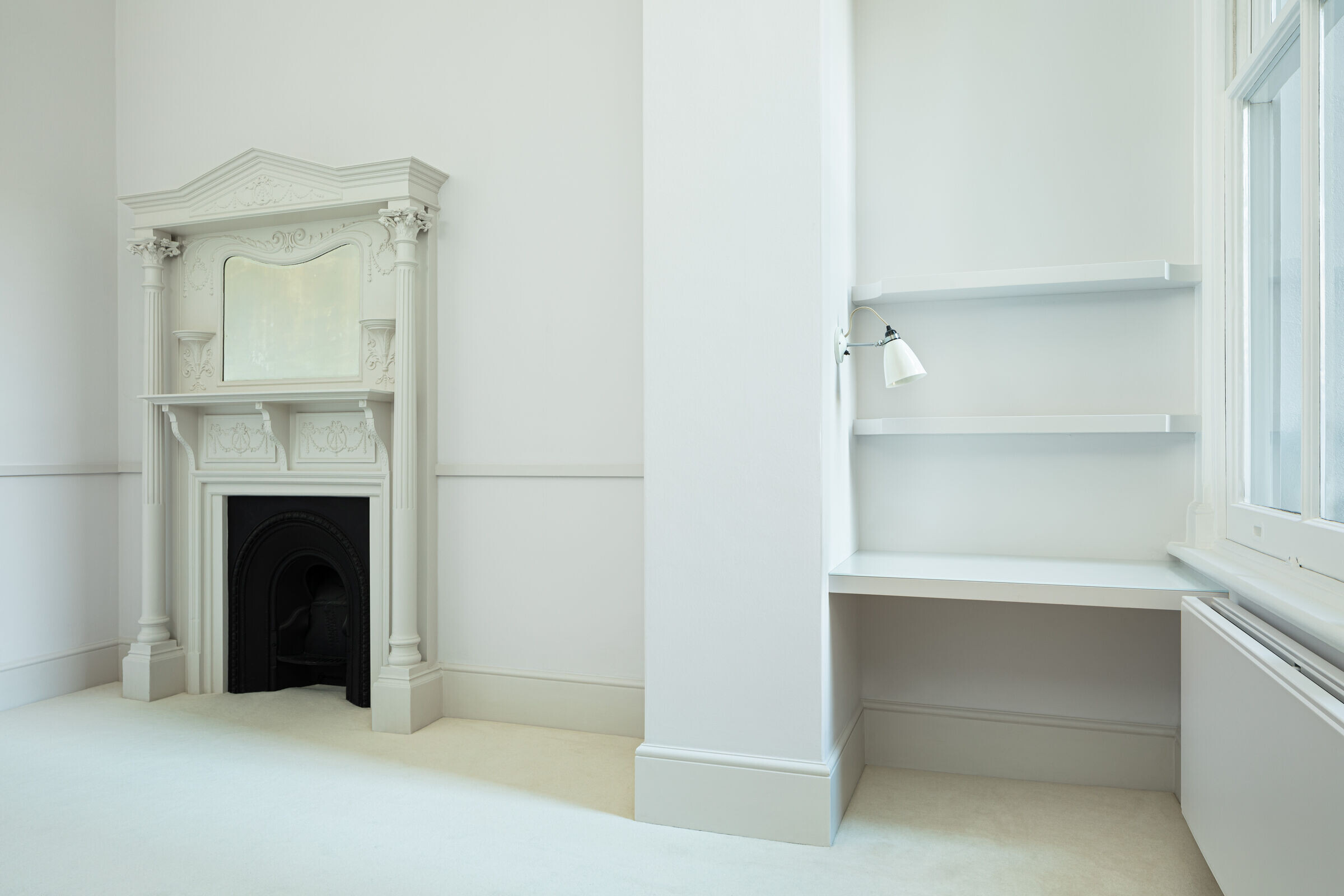 One of the main challenges was working within the Grade II listed property, and ensuring that the historic fabric was protected and enhanced, whilst also skilfully upgrading the apartment to meet the requirements of modern life.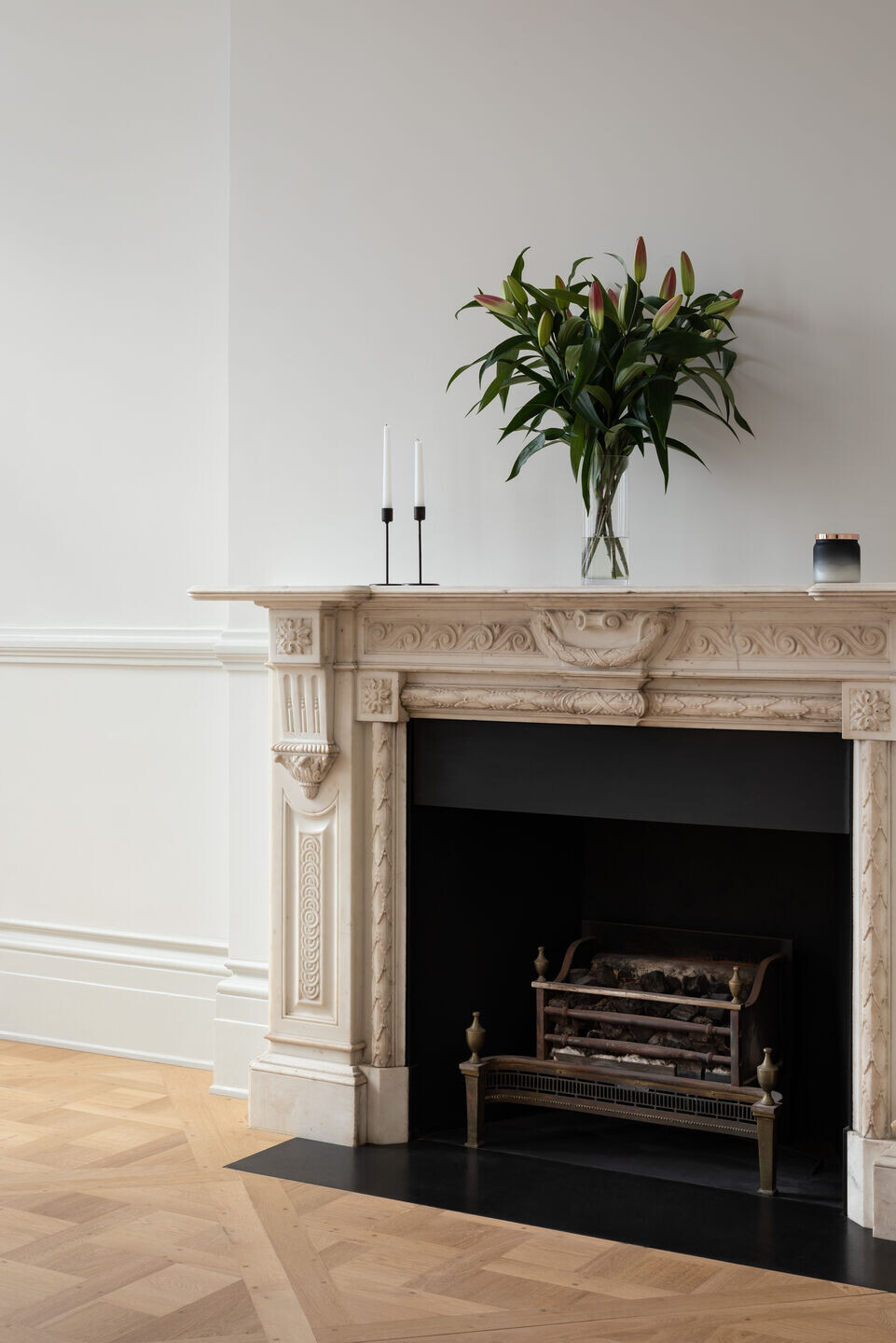 Team:
Architects: Nash Baker Architects
Project Architect: Katharine Maclean
Interior Designer: Eve Von Romberg
Photographer: David Butler