The reception desk of the National Assembly, located on 128, rue des Ecoles in Paris 7th arrondissement, adjoins the Lassay Hotel and gives access to the Allée de la Présidence.This sensitive site is the ground of an intense flow of people, encompassing both parliamentarians and visitors on tour.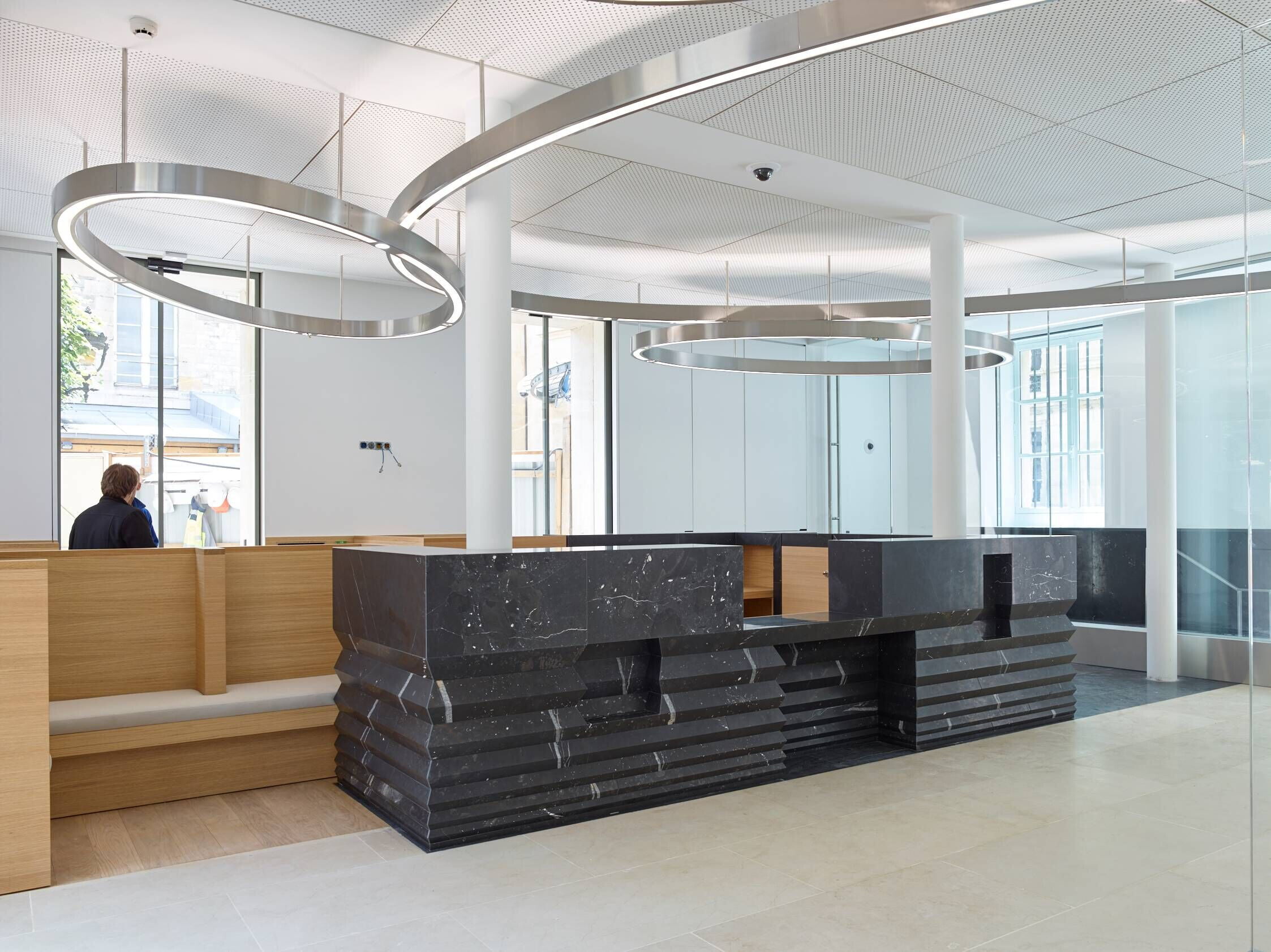 Our refurbishment project enables the creation of a space three times bigger than the previous one, more suited to the number – about 90 000 – of persons who walk through this space every year (parliamentarians used to the premises, group of visitors on guided tours and the guest of the presidency waiting to access the reception rooms). Significant structural revisions were thus necessary.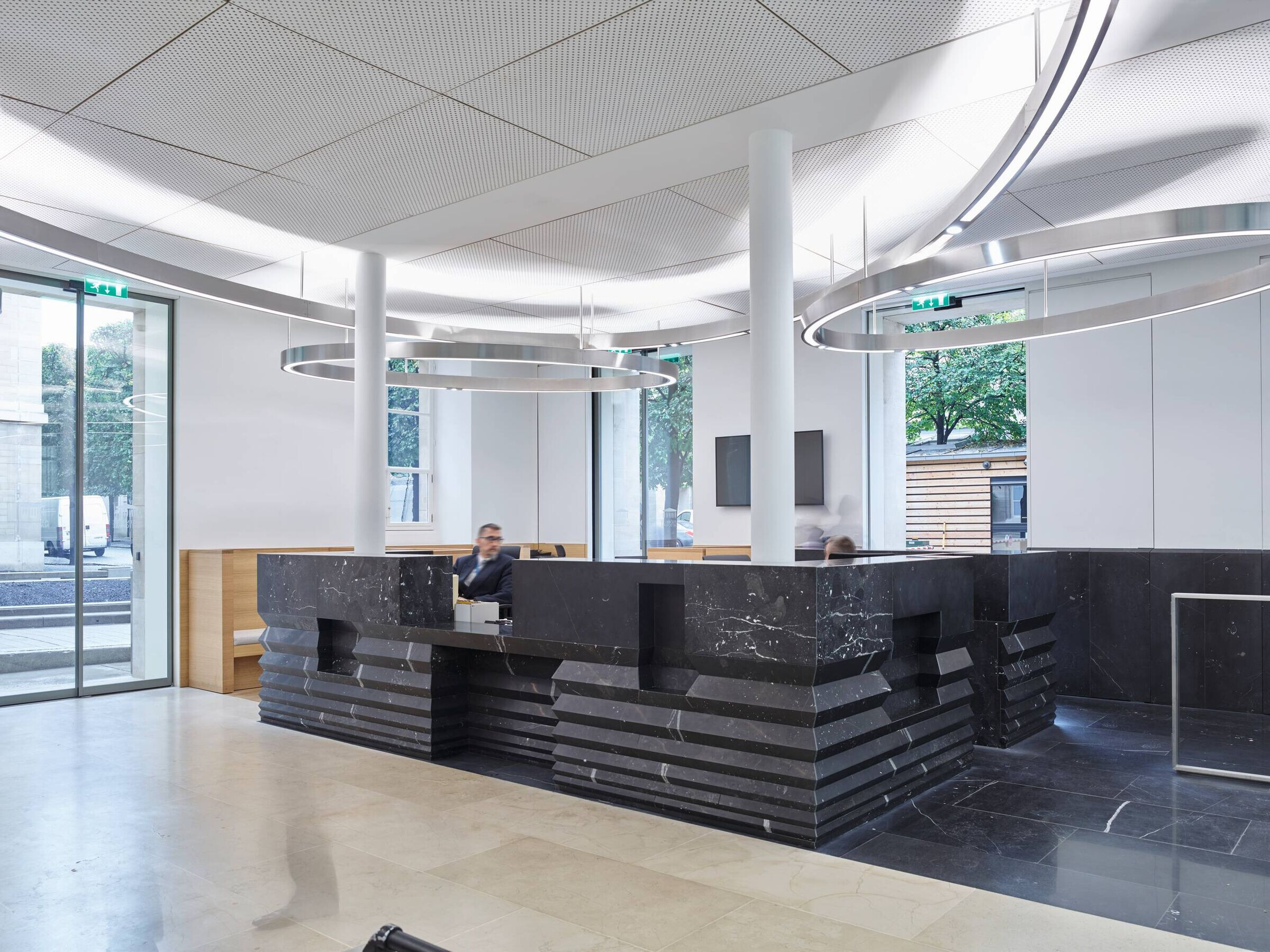 The entrance of this major institution of the Republic asserts its openness and transparency in a yet peculiar security context which has been strengthened since the 2015 attacks.We have organized the access from the street with great precision, made the routes inside the building more fluid, and improved the comfort for its various type of users.The project was realized with white stone, black stone and wood, drawing onto the classical and long-lasting materiality which partakes of the architectural identity of the site.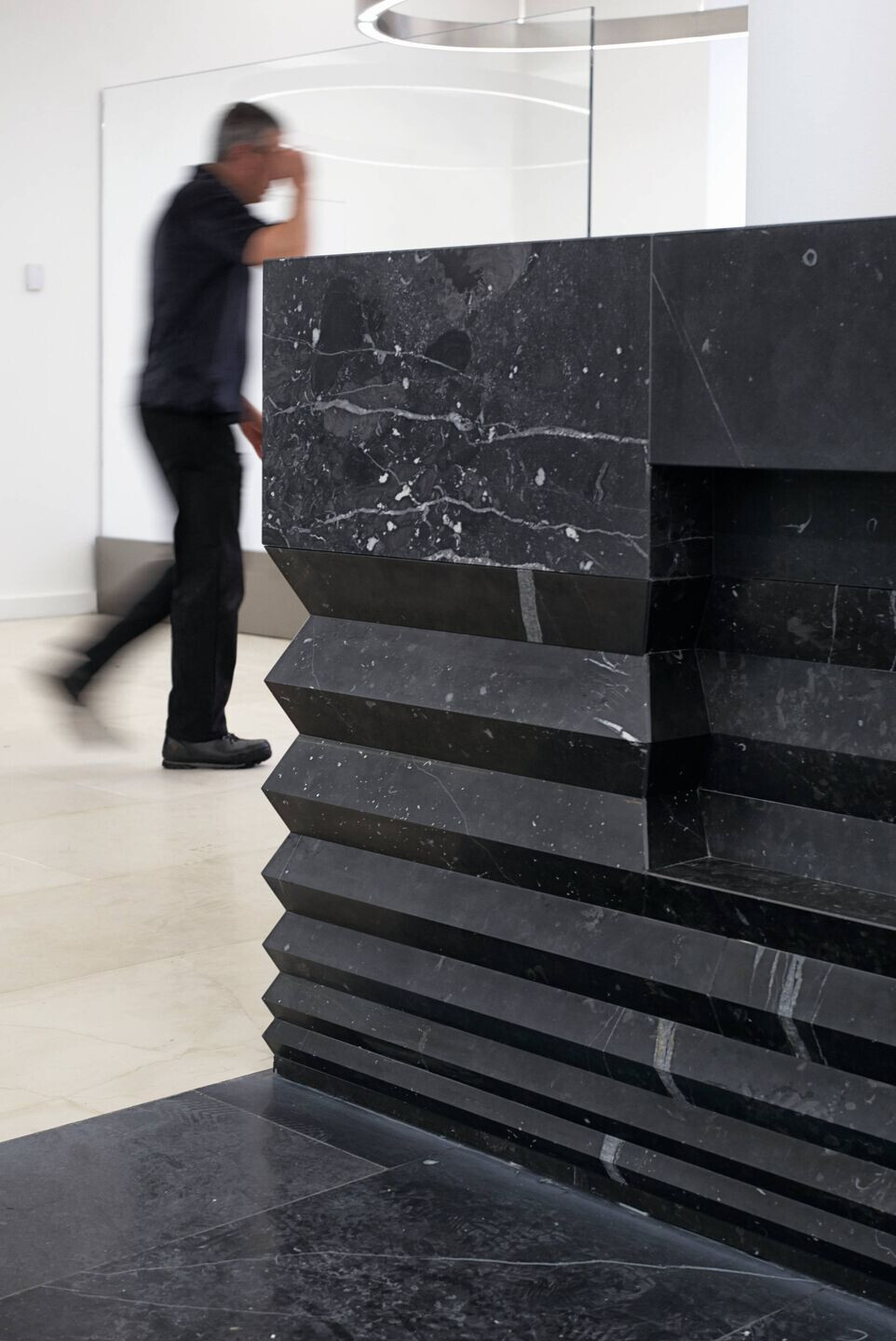 Material used:
1. Flooring, baseboard and staircases - Limestone
2.Interior furniture- Blue stone (counter)