The RidgeView House sits atop the western edge of the Vaca Range overlooking St. Helena and the Napa Valley. The house is perched on a ridge with valley views to the west and forest views to the east, nestled amongst the natural rock outcroppings, and native Oak and Manzanita trees.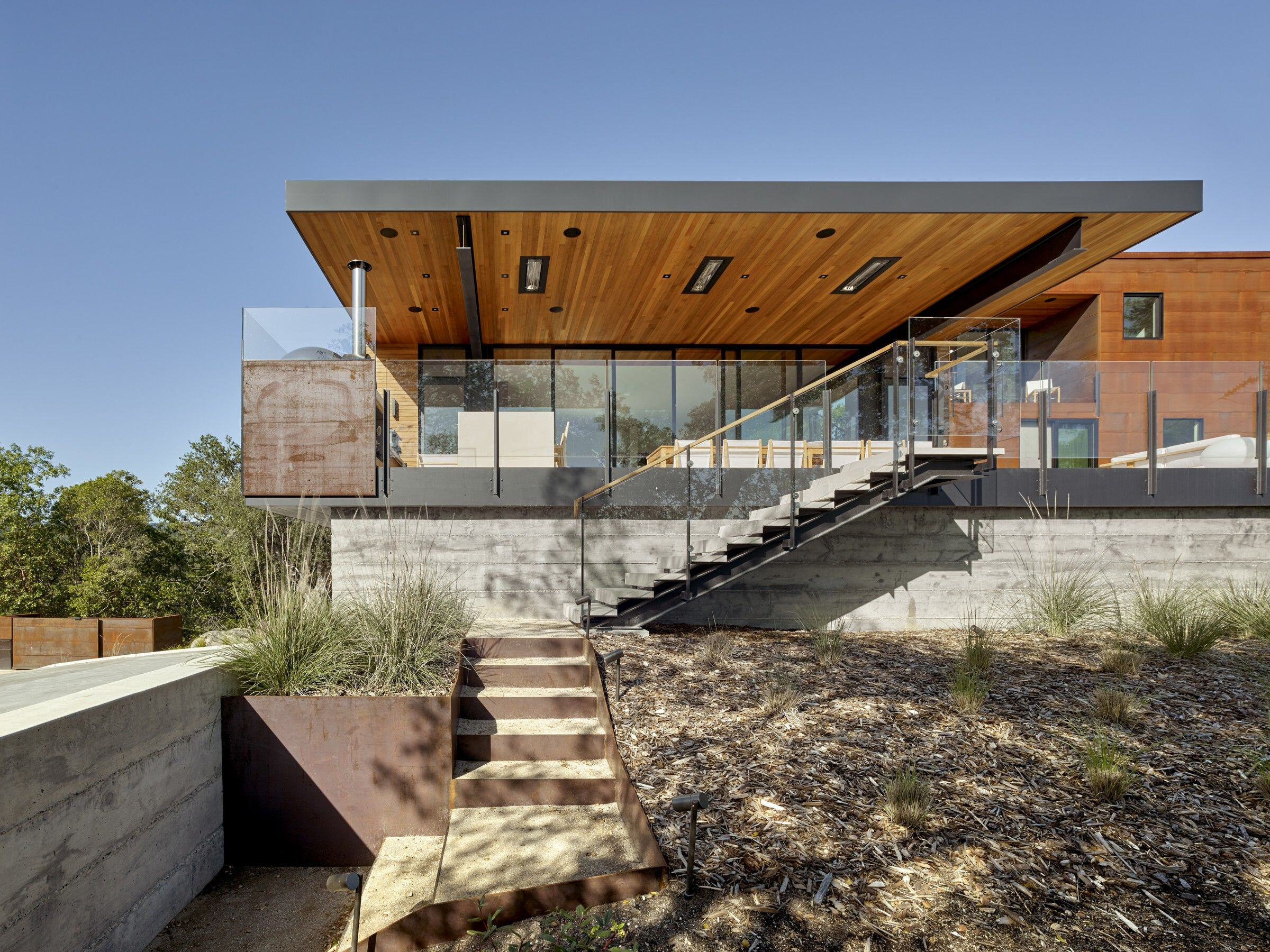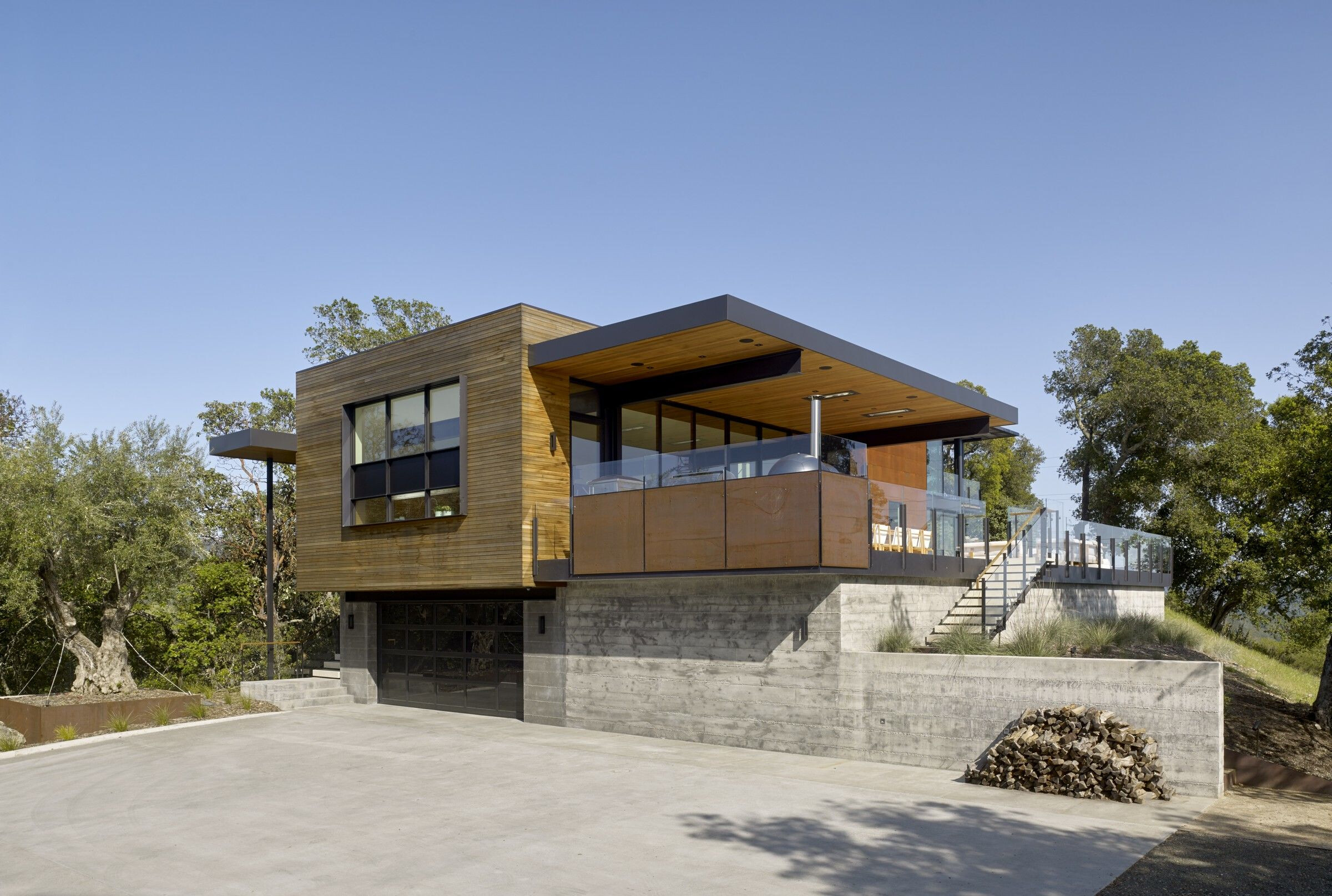 Every room uses doors, windows and materials to visually and spatially integrate inside and outside spaces, enhance the views and vistas and bathe the interior in natural light. The structure is exposed and interior materials contrast elegance and strength, the exterior has a natural palette of materials- concrete, corten and cedar- left to patina and blend into the California flora. Details are expressive of materials and craft, of the designer and craftsman.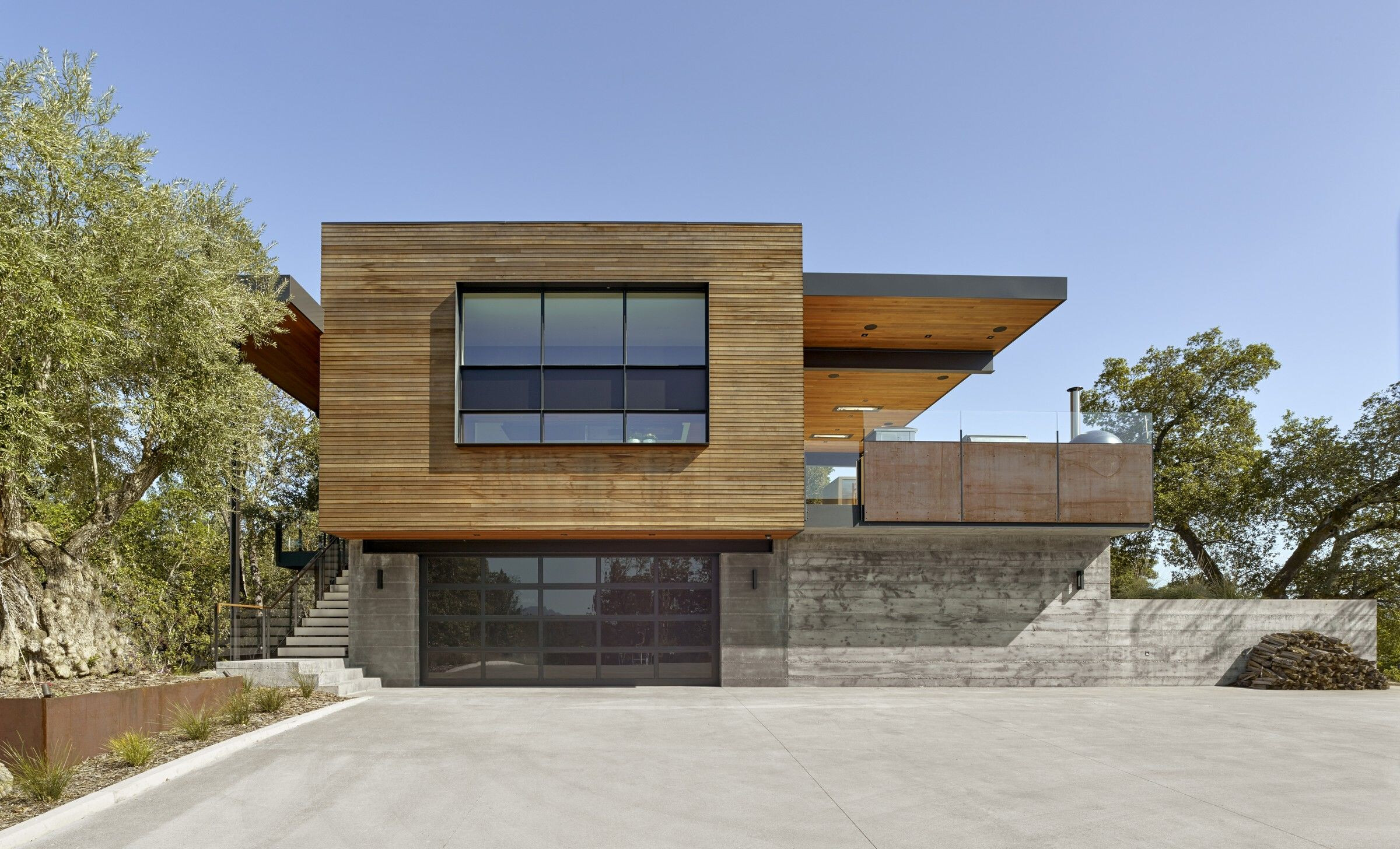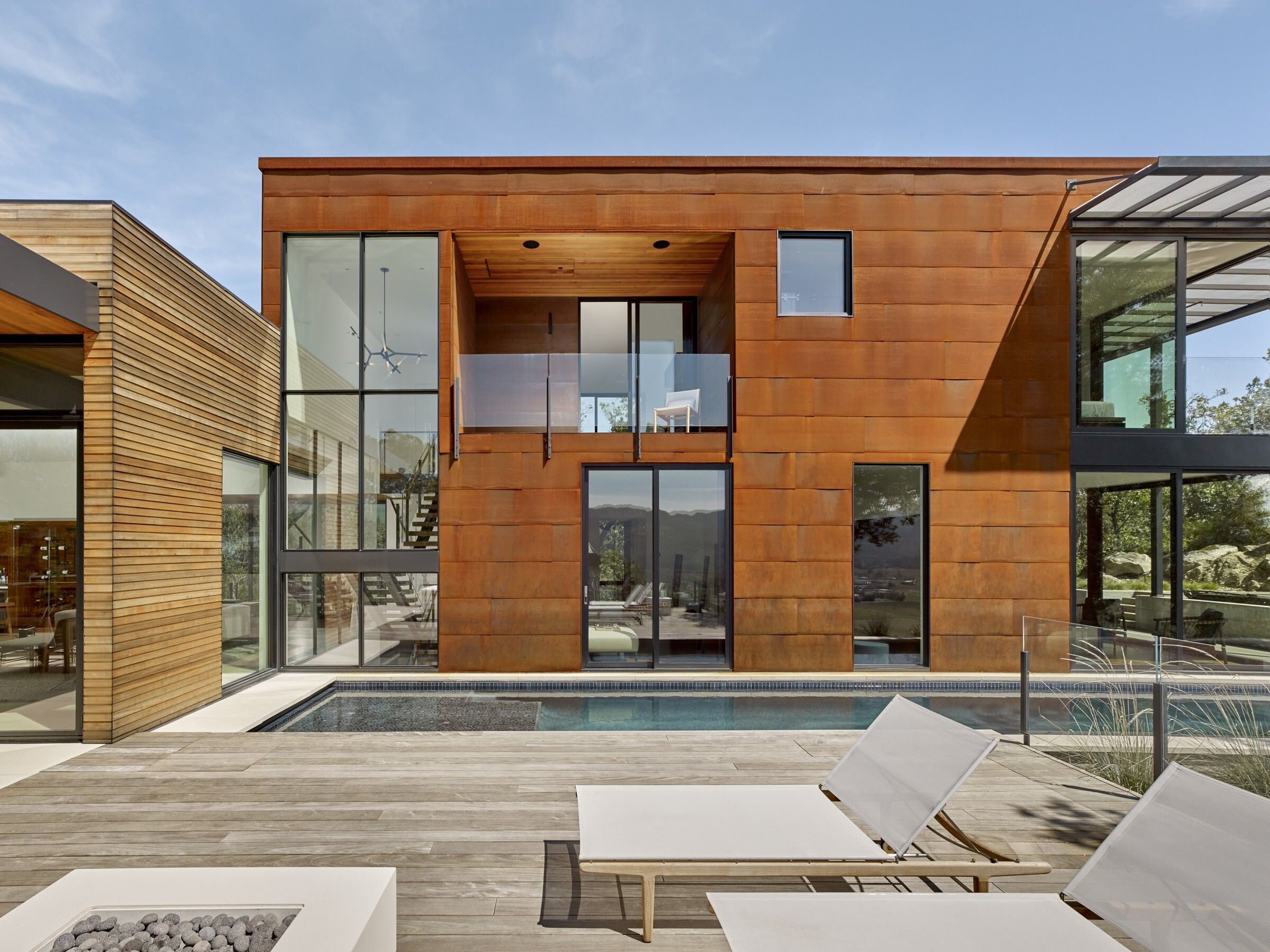 A Wine Country retreat perched on a ridge overlooking the vineyards below. The house is a modern refuge for an urban family, designed to maximize views and accommodate indoor/outdoor living.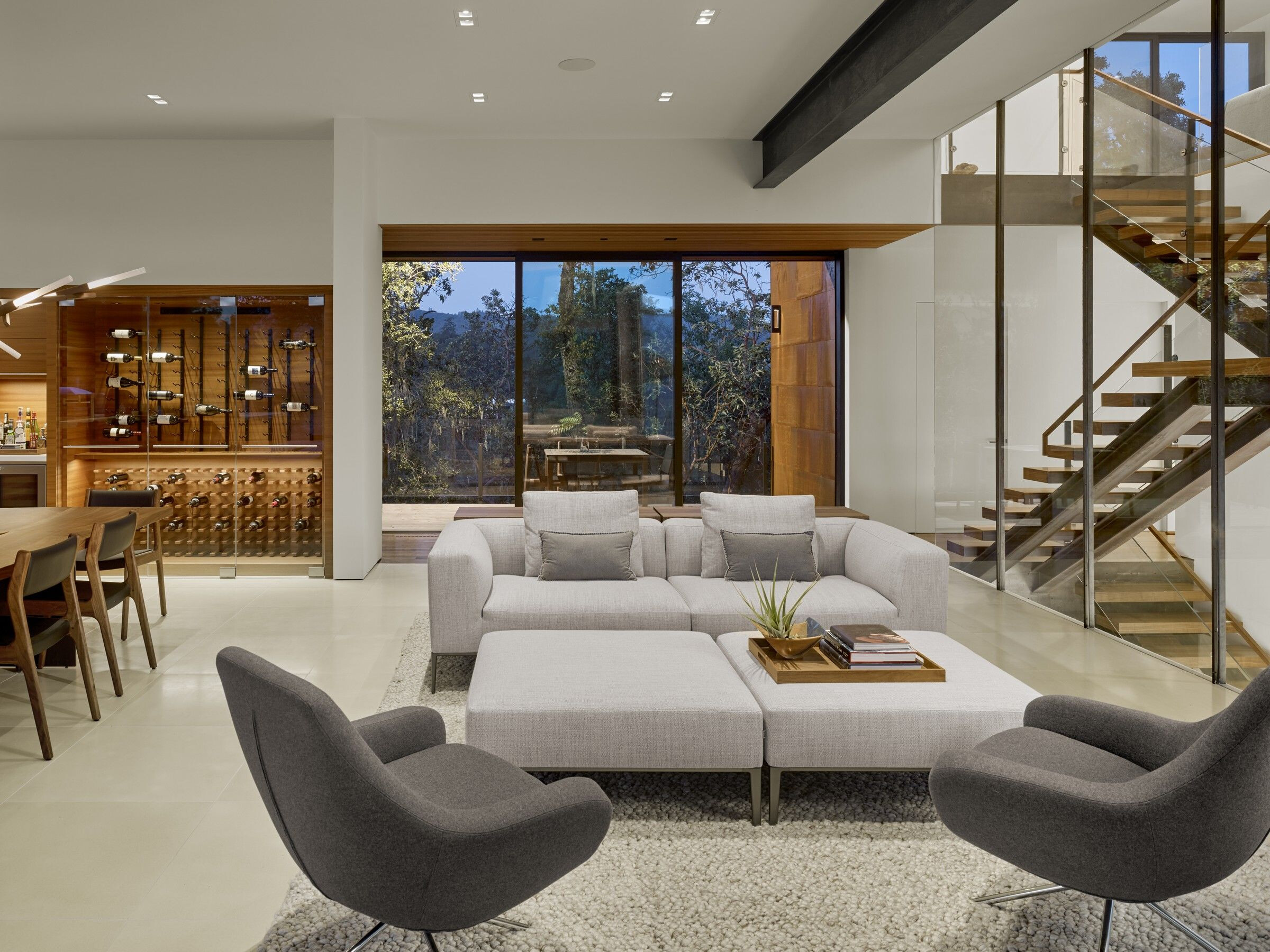 Special attention was paid to energy efficiency, starting with the 6 Kw Photo Voltaic system that provides energy for the mini-split heat pump HVAC system combined with a high efficiency radiant heat system for maximum comfort. The home has an abundance of large windows providing views of the Napa Valley while providing maximum daylighting minimizing the need for lighting. Strategically placed overhangs and recesses provide shade to reduce solar gain while doors and windows on all sides can be opened to capture the ridge top breezes and minimize the air conditioning loads.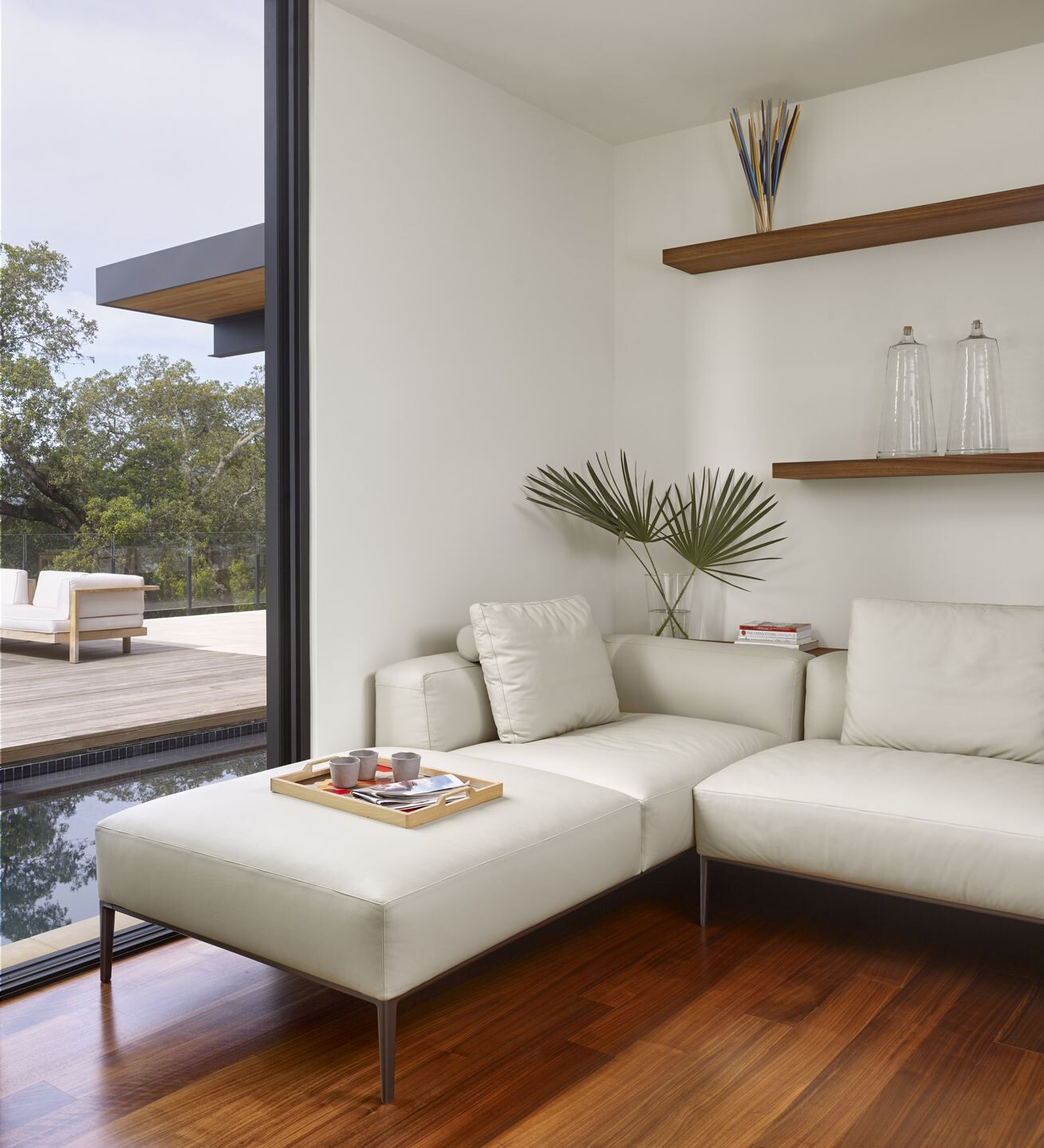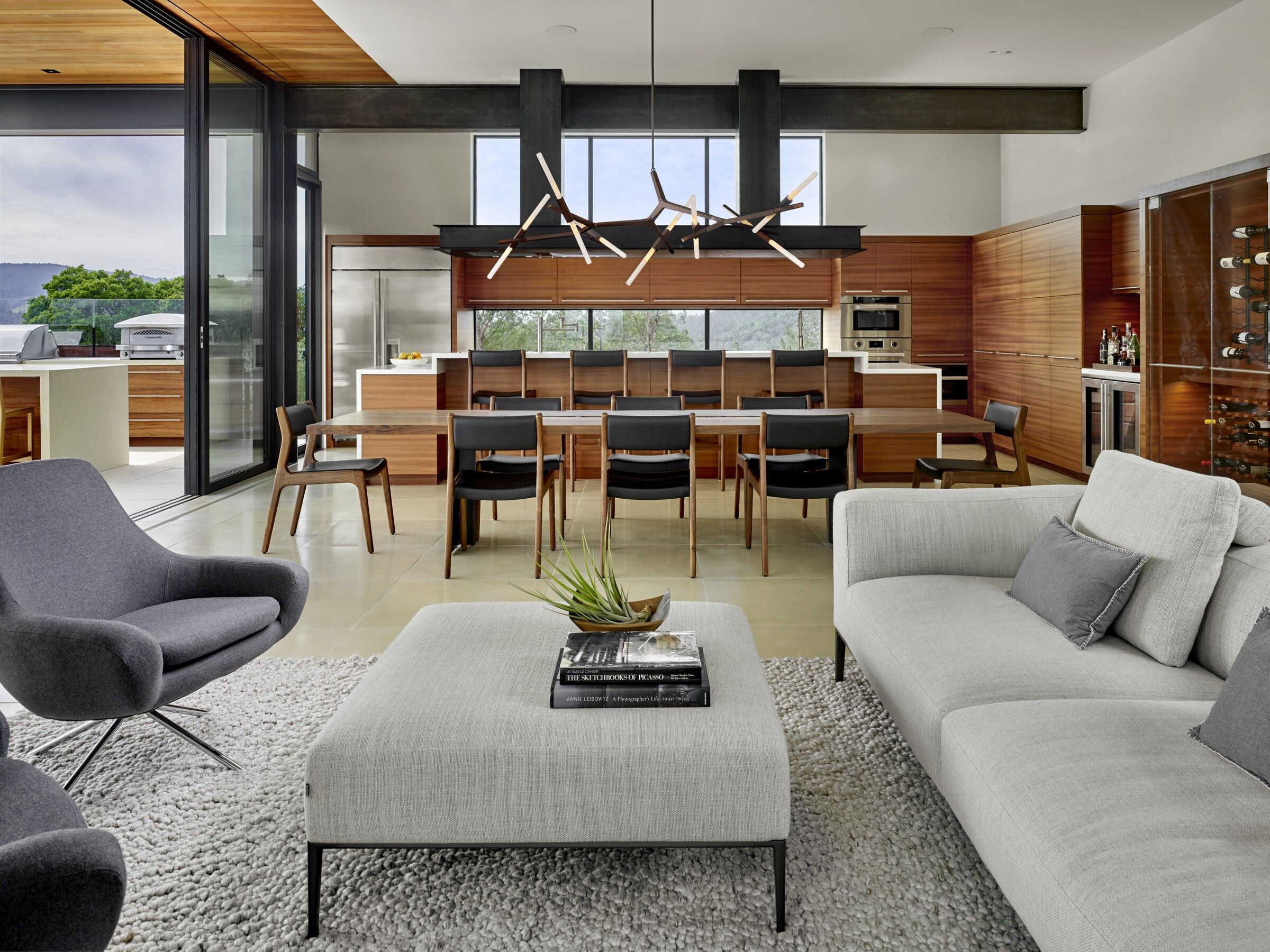 The expansive covered terraces and awnings allow for true indoor outdoor living, further integrating the conditioned spaces to the natural climate. Water is form an on-site well shared with a neighboring house, minimizing infrastructure. Irrigation water uses the overflow form the water filtering system, saving potable water. Smart Home technology allows the owner's to monitor and manage energy use from afar.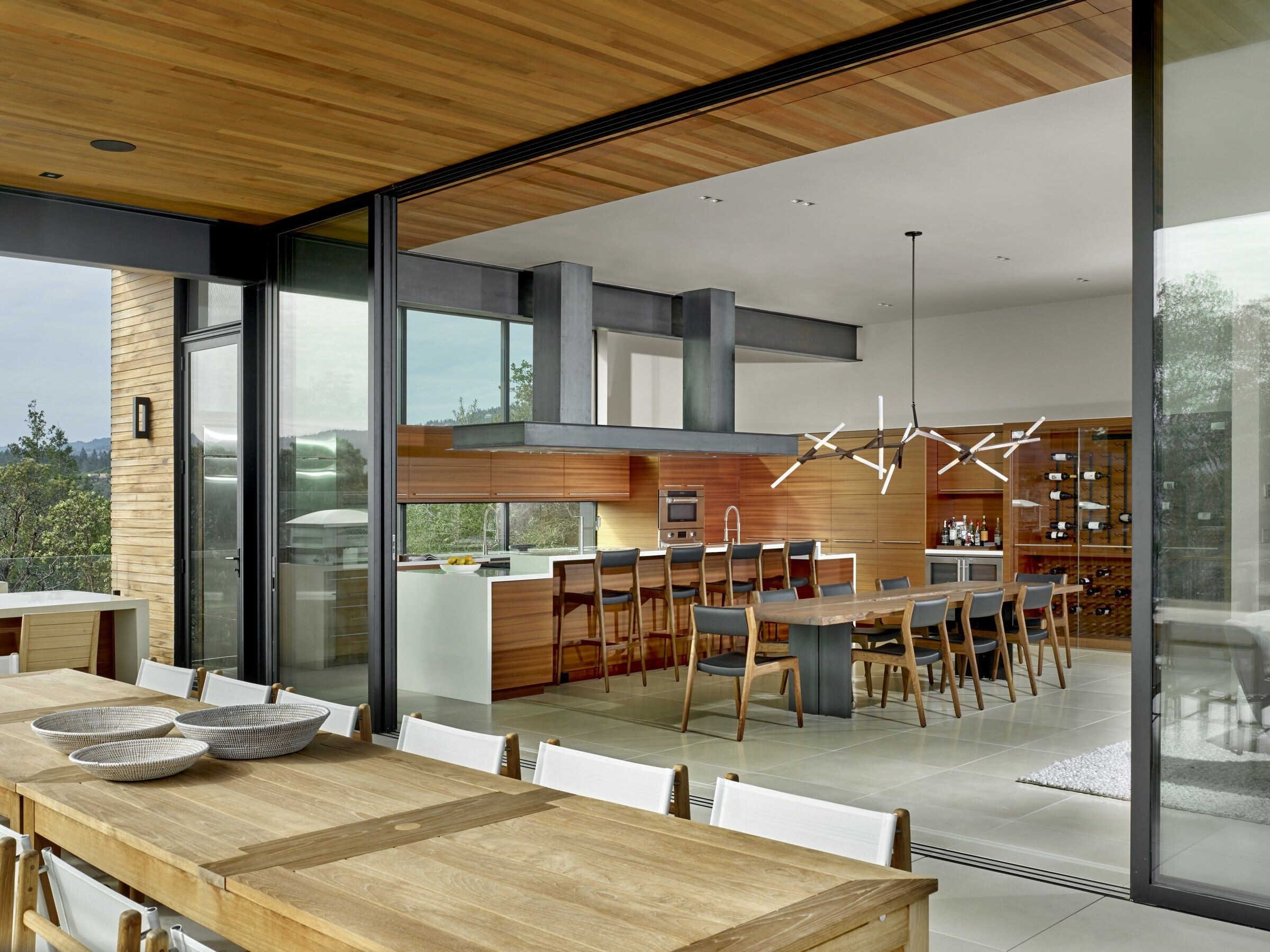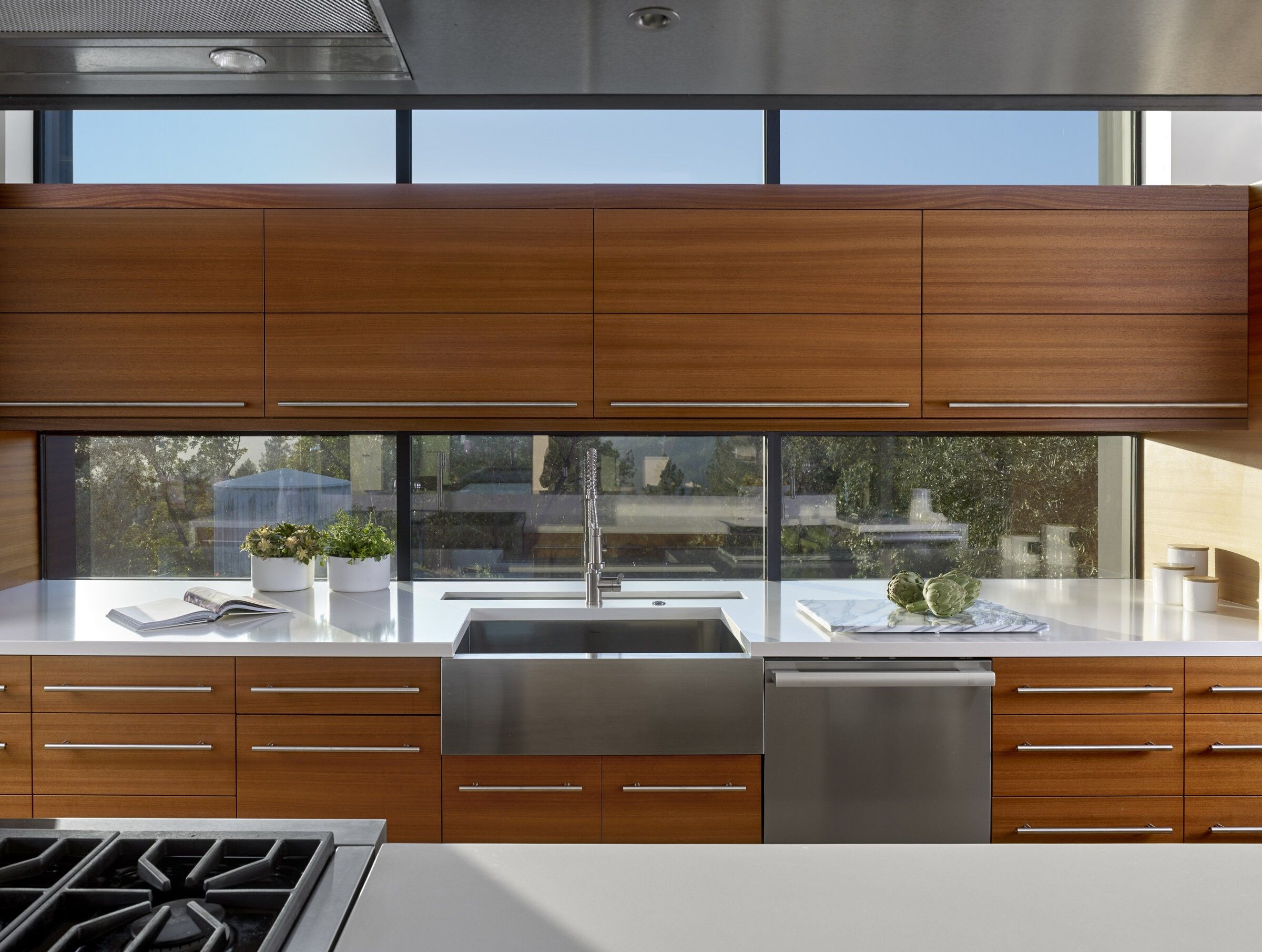 The architect was responsible for the design from beginning to end, providing both architecture interior design services, specifying all of the materials and finishes, as well as the furnishings, with many pieces custom designed and fabricated by the architect. The steel and walnut furniture perfectly complements the design of the house.