The building is located in the central area of the Ituzaingó neighborhood, located in the western corridor of the Buenos Aires metropolitan area, about 30 kilometers from the Federal Capital.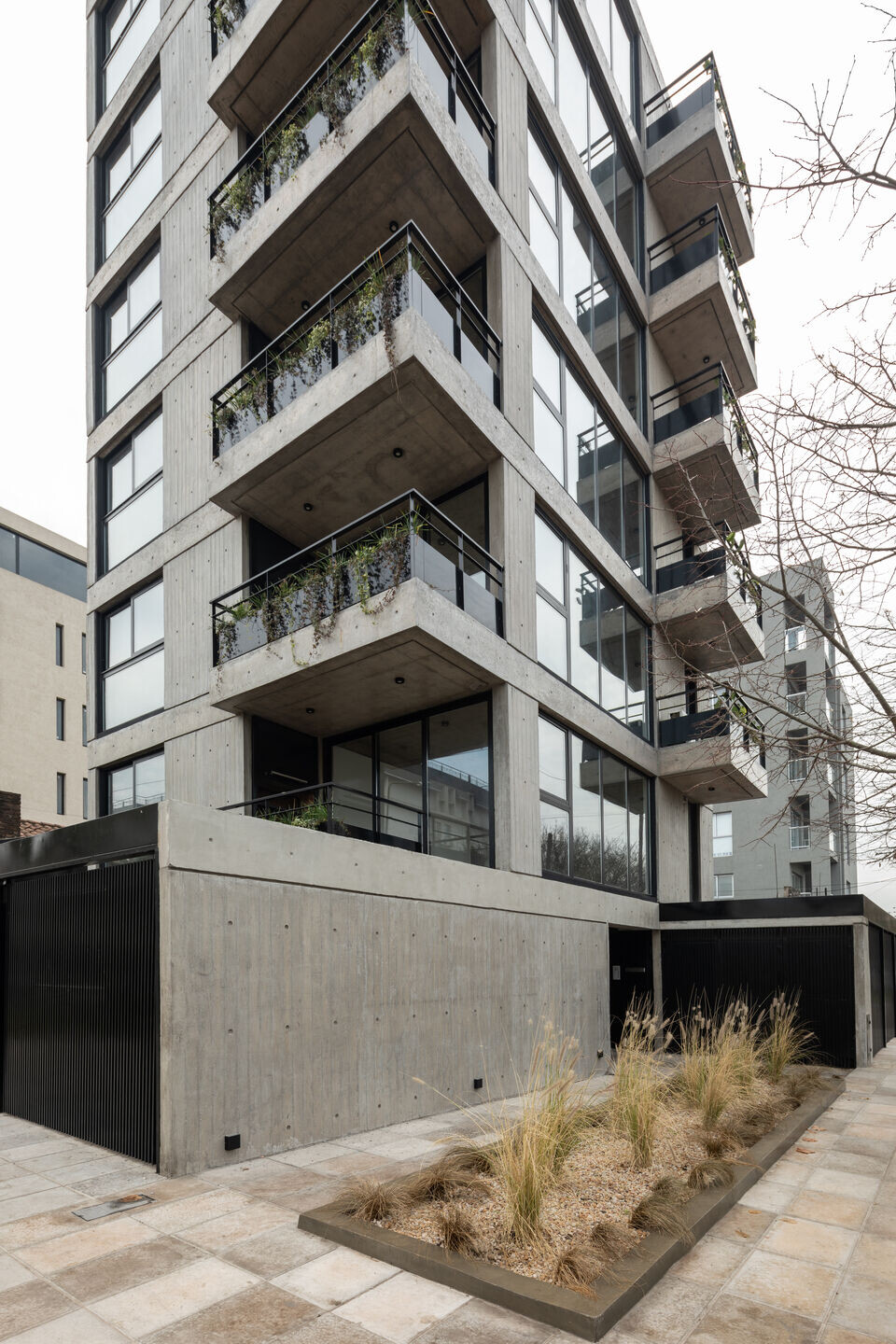 During the last 10 years the municipality has been going through a process of reconversion of the urban fabric where the low houses began to give way to the appearance of mixed-use buildings where new and diverse logics are explored that give monthly or less successful answers to socio-demographic changes facing our times.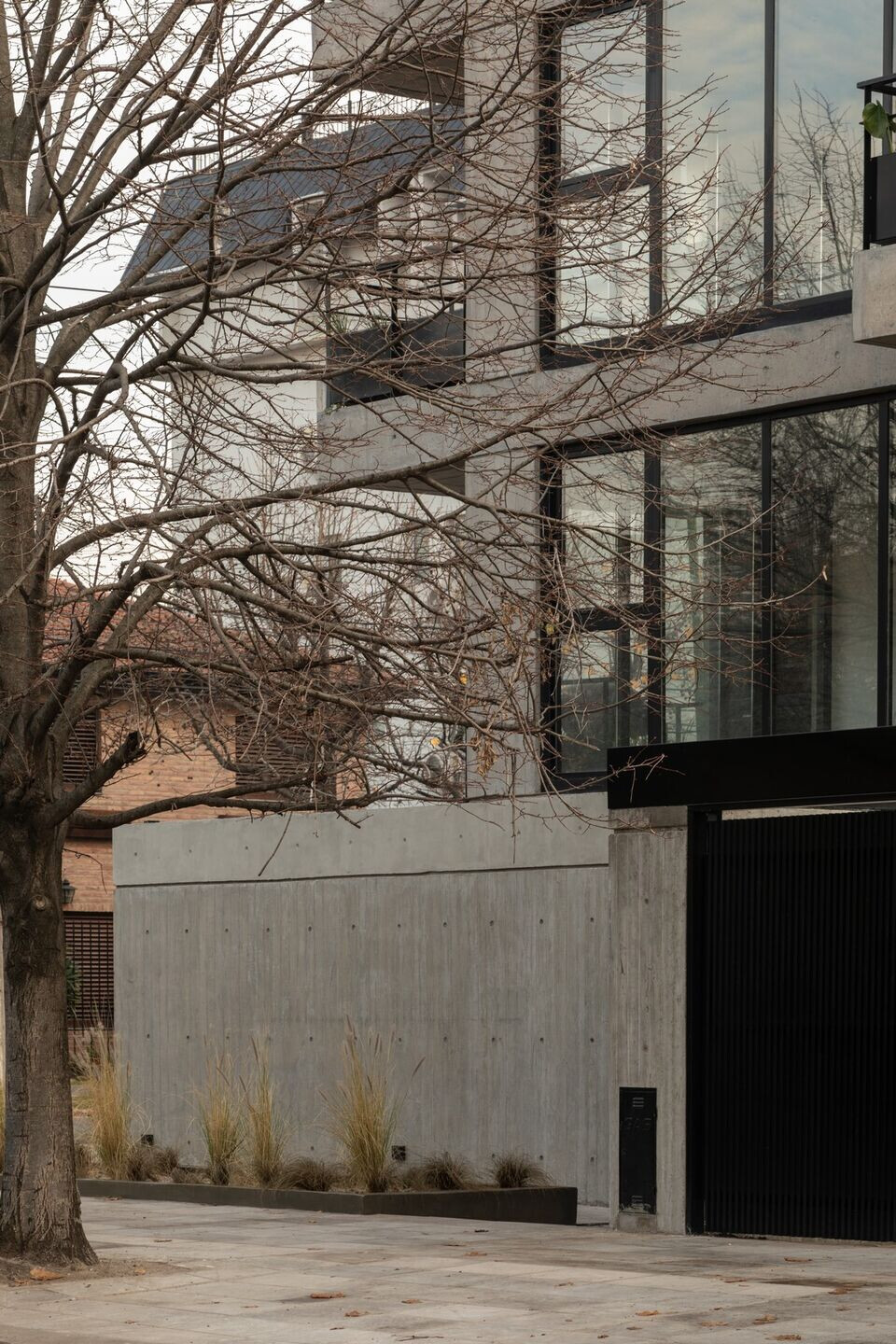 In order to generate an urban, tectonic and spatial proposal in accordance with our logic of thought, we develop a project that meets the criteria and parameters that we believe are essential to respond to current social demands, needs and interests.
For this reason, it develops a proposal made up of a single volume with a free perimeter (specific requirement of the urban planning code of the municipality) located at the intersection of Paulino Rojas and Gral. Juan Lavalle streets.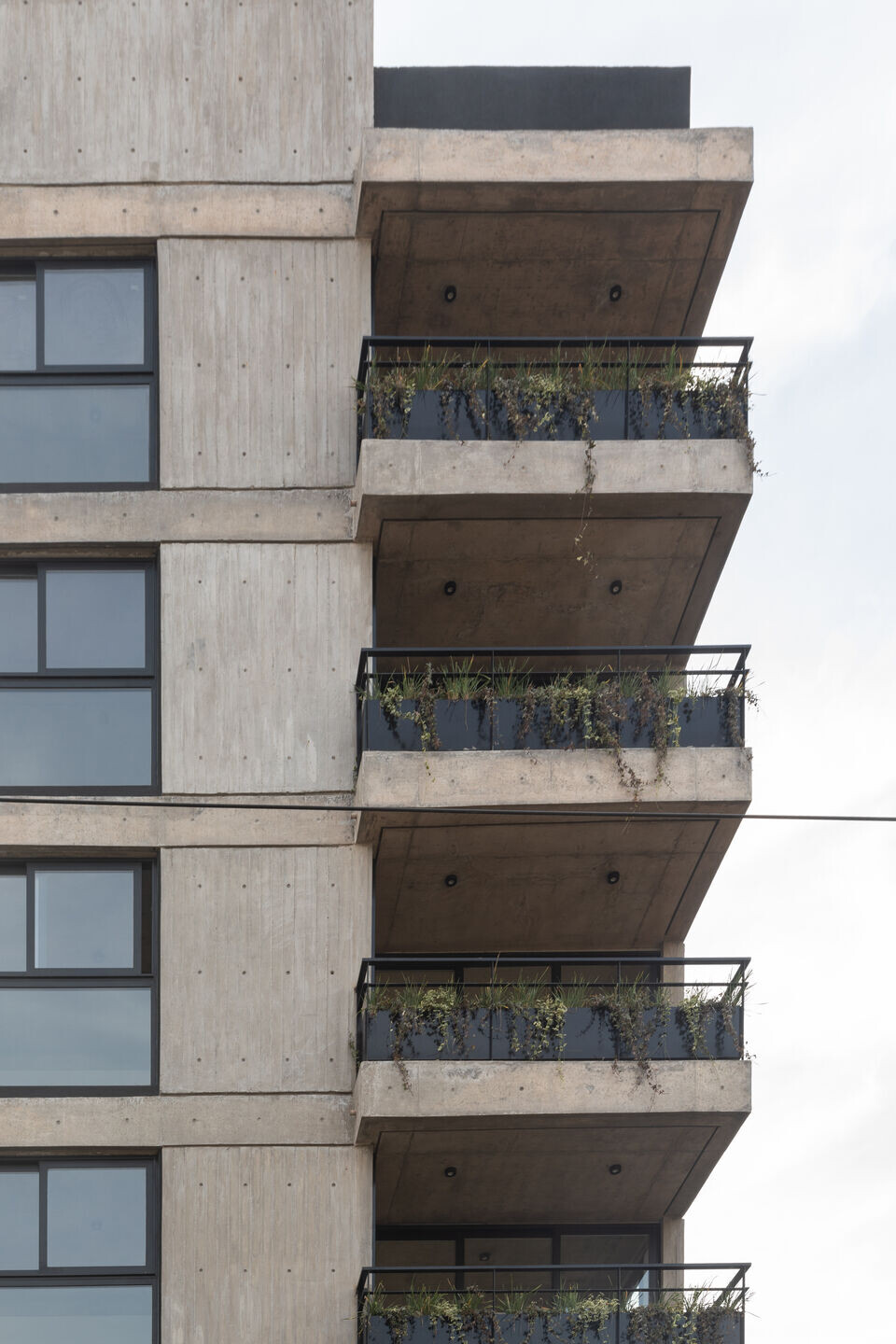 The building is developed on the ground floor, destined for the main hall and parking lots, which is located slightly below ground level, six high floors and an accessible roof terrace that serves as a common expansion for its inhabitants.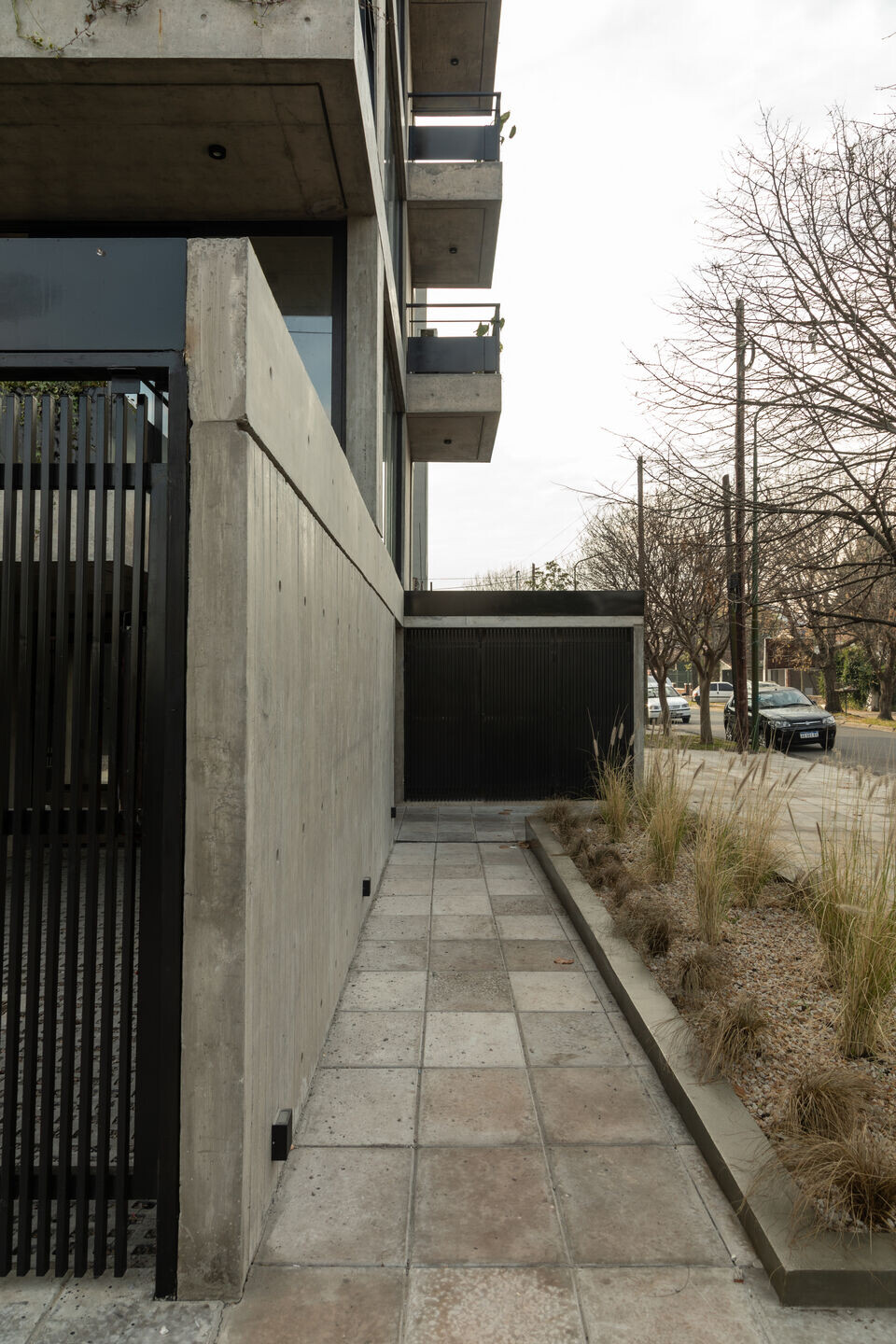 The conformation of the project stems from the need to locate the circulatory nucleus completely displaced from the center of the plant given the limited nature of the proposal. In order to thereby free the facades on the corner, articulating a two-room apartment with a private shield per floor whose perimeter vertical walls are mostly glazed.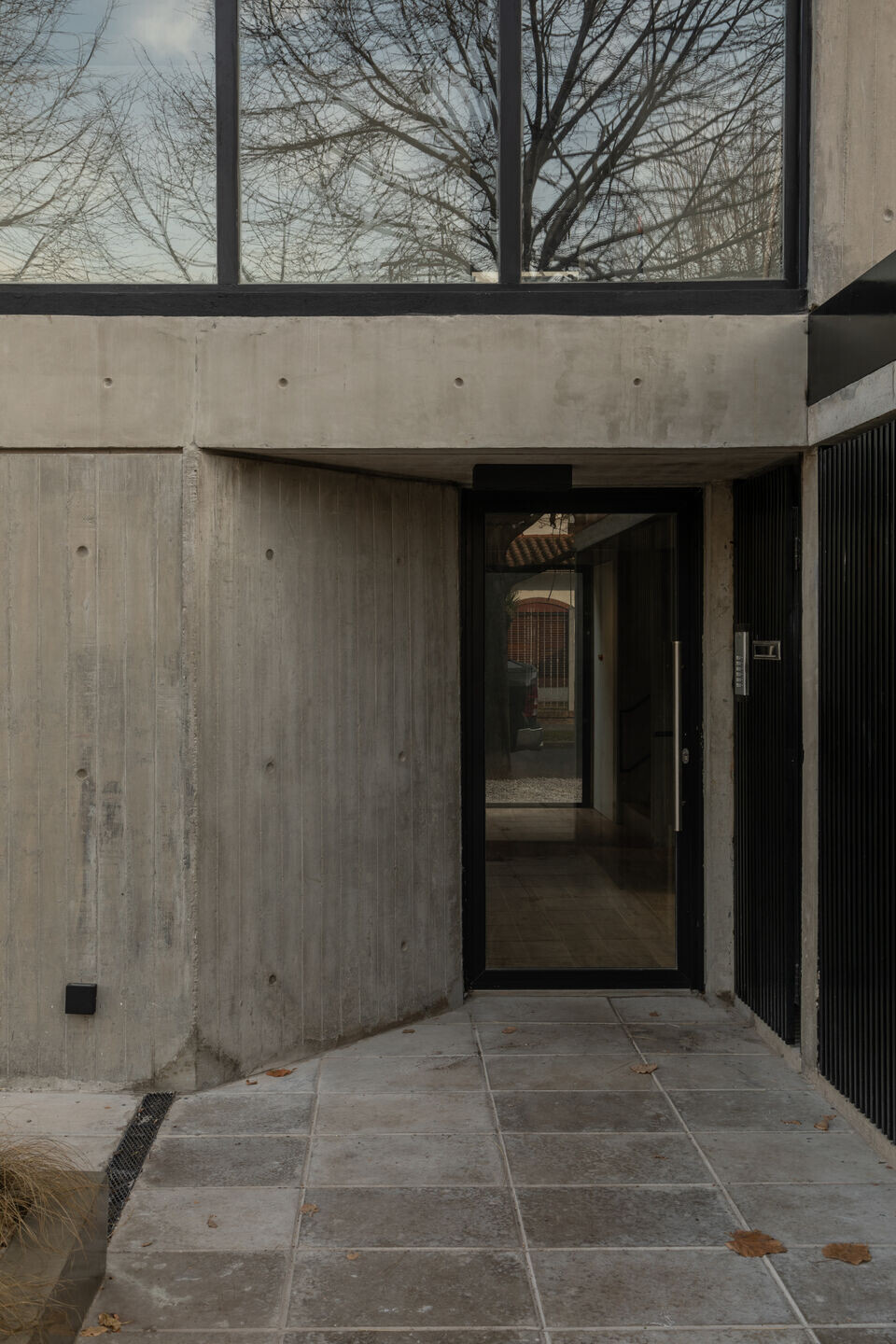 Each functional unit is designed in order to maximize the entry of light and enhance the views of the neighborhood. Although the orientation of the facades that make up the corner are south and west, the best quality visuals are found on these faces.
For this reason, we located the public area of each apartment in the longitudinal direction of the floor, forming a balcony terrace in the corner that serves as an expansion of each unit where the living room, dining room and kitchen are integrated. Areas that are articulated through the circulation hall with the bedroom and the bathroom.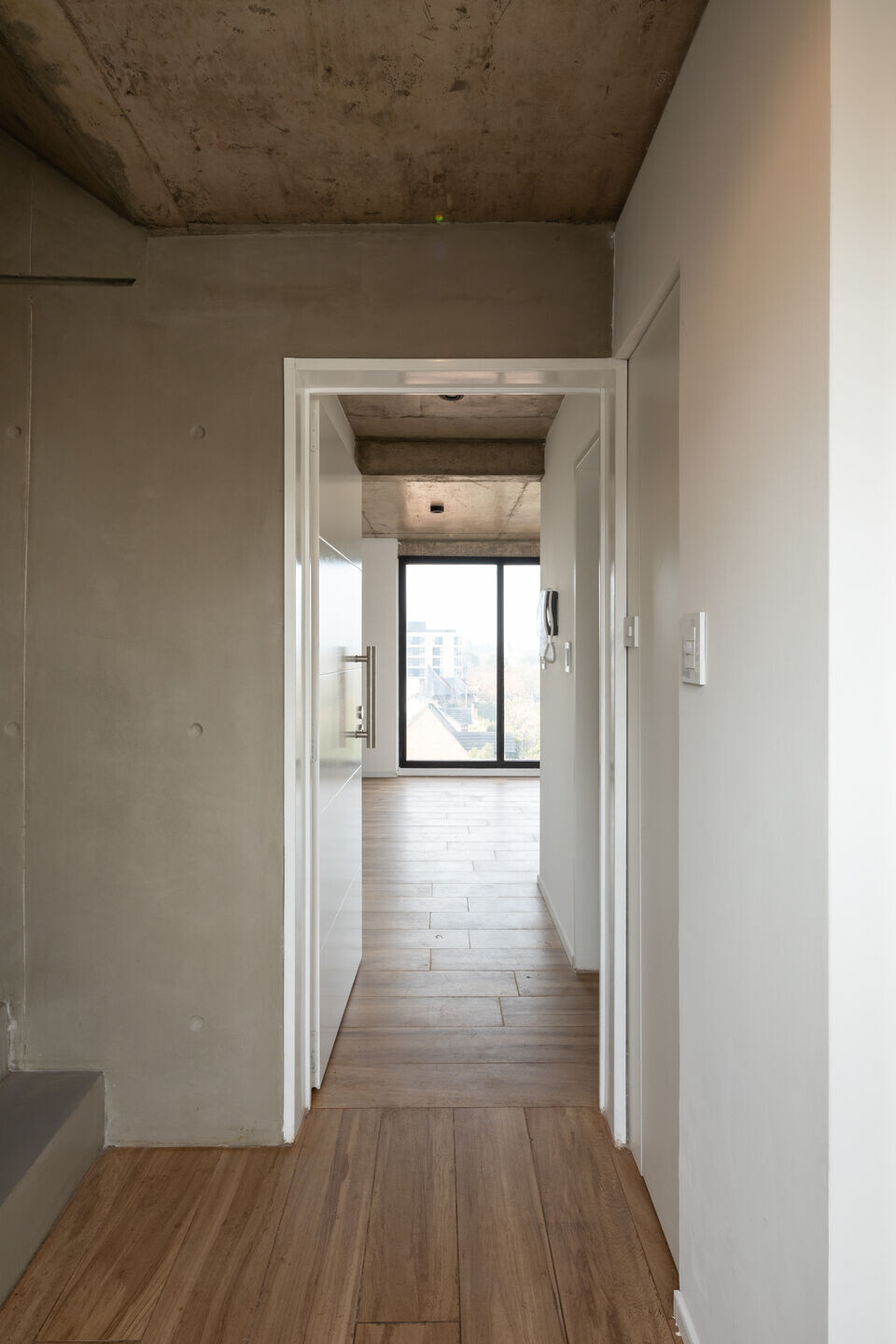 The materiality accompanies the structural logic constituted from columns and partitions that support the slabs and their beams, which in all cases are exposed in order to consolidate the image of the building.
Said structural logic accounts for the formal and aesthetic character, generating a characteristic imprint of great visual, tectonic and formal impact.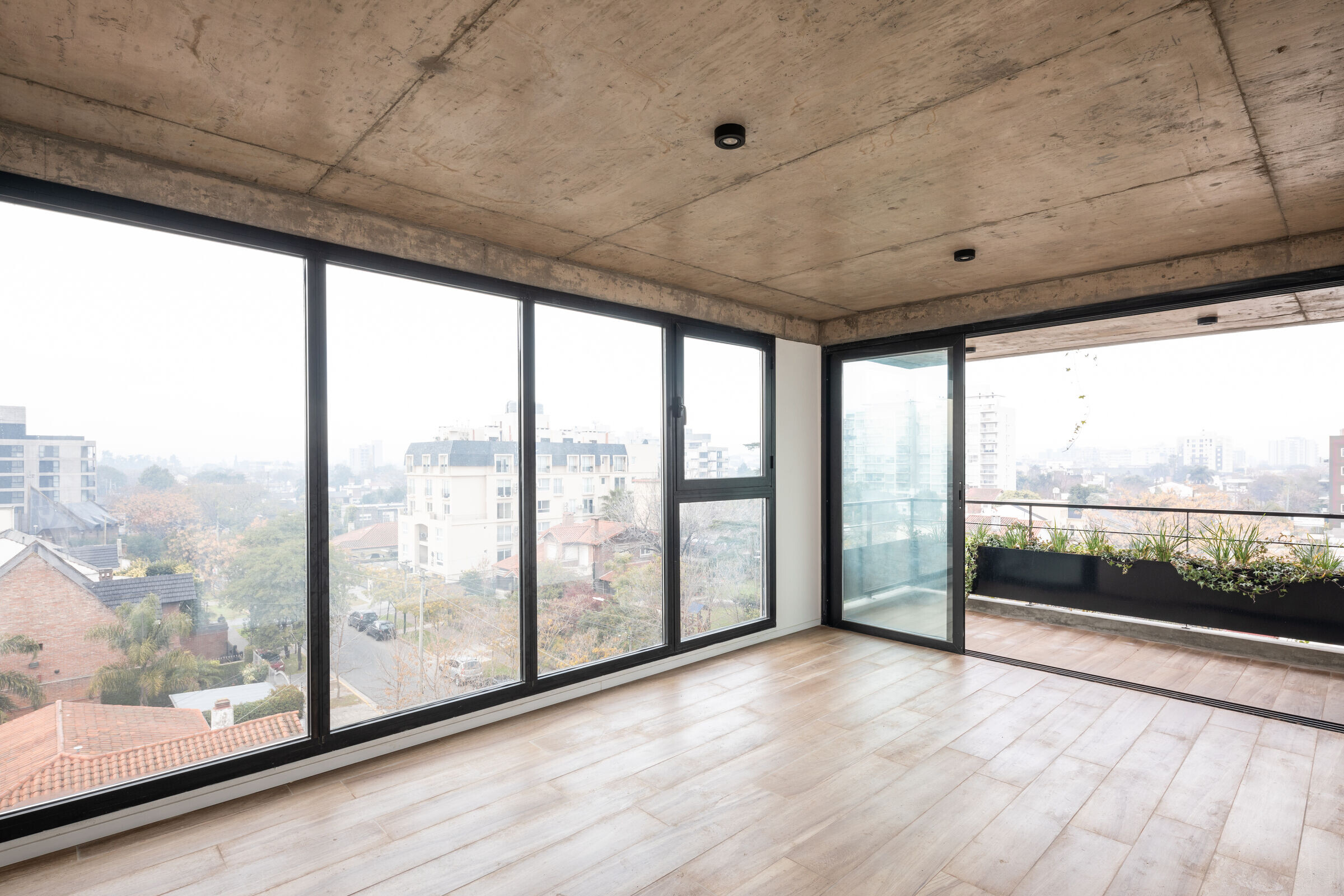 The large glazed surfaces of the facades account for the served and service spaces, so the large windows appear in the living areas and bedrooms, forming a permeable perimeter enclosure that contrasts the great monolithic mass of concrete.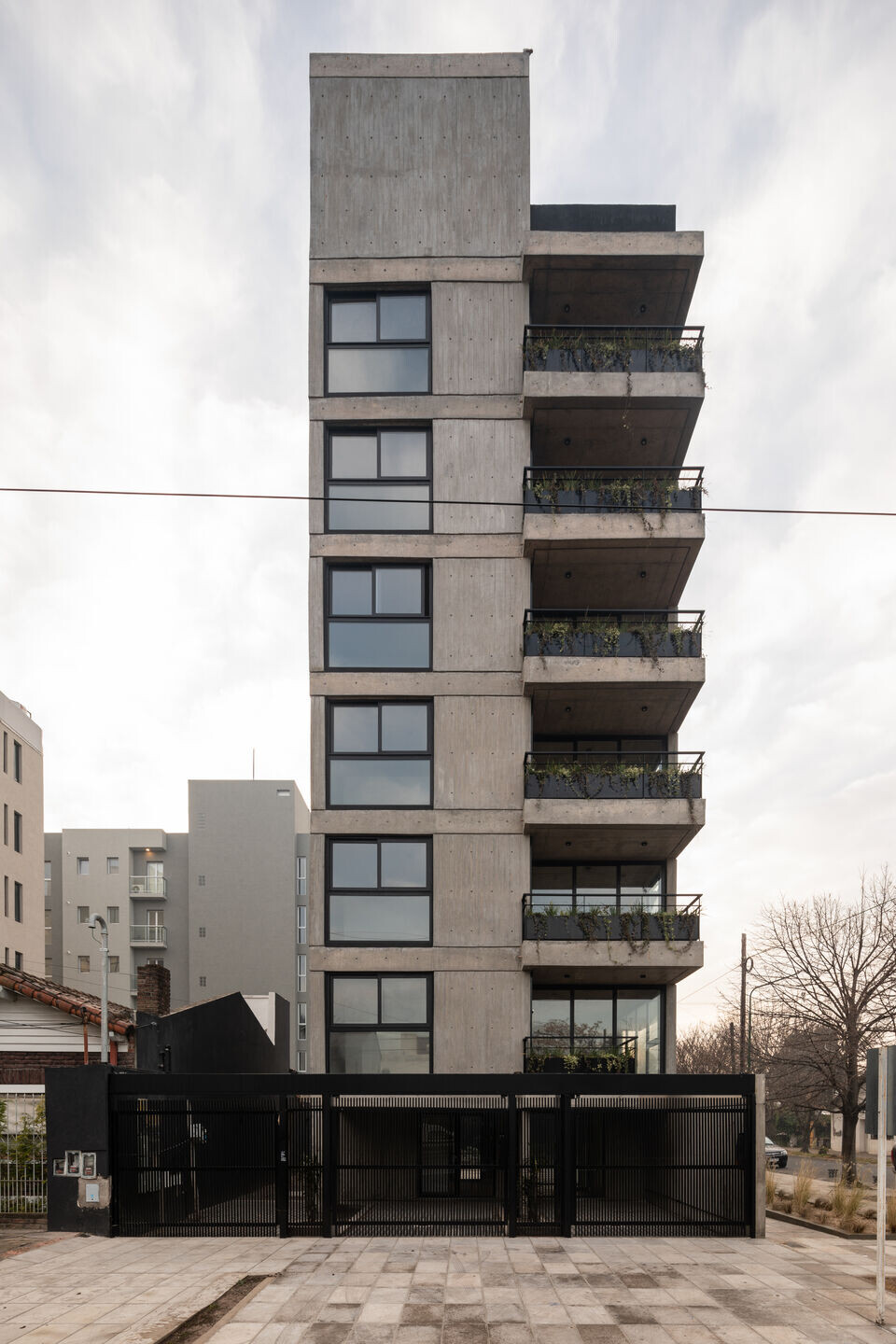 Team:
Architects: CRBN | Carbone Arquitectos
Lead Architects: Franco Carbone, Marcelo Juan Carbone, Ignacio Germano, Leandro Furfori, Elizabeth Kessler, Maria Cecilia Perea.
Interior Designer: Elizabeth Kessler
Documentation: Leandfo Furfori
Construction Managers:Ignacio Germano & Maria Cecilia Perea
Project Manager: Franco Carbone
Coordinator: Marcelo Juan Carbone
Photographer: Bruto Studio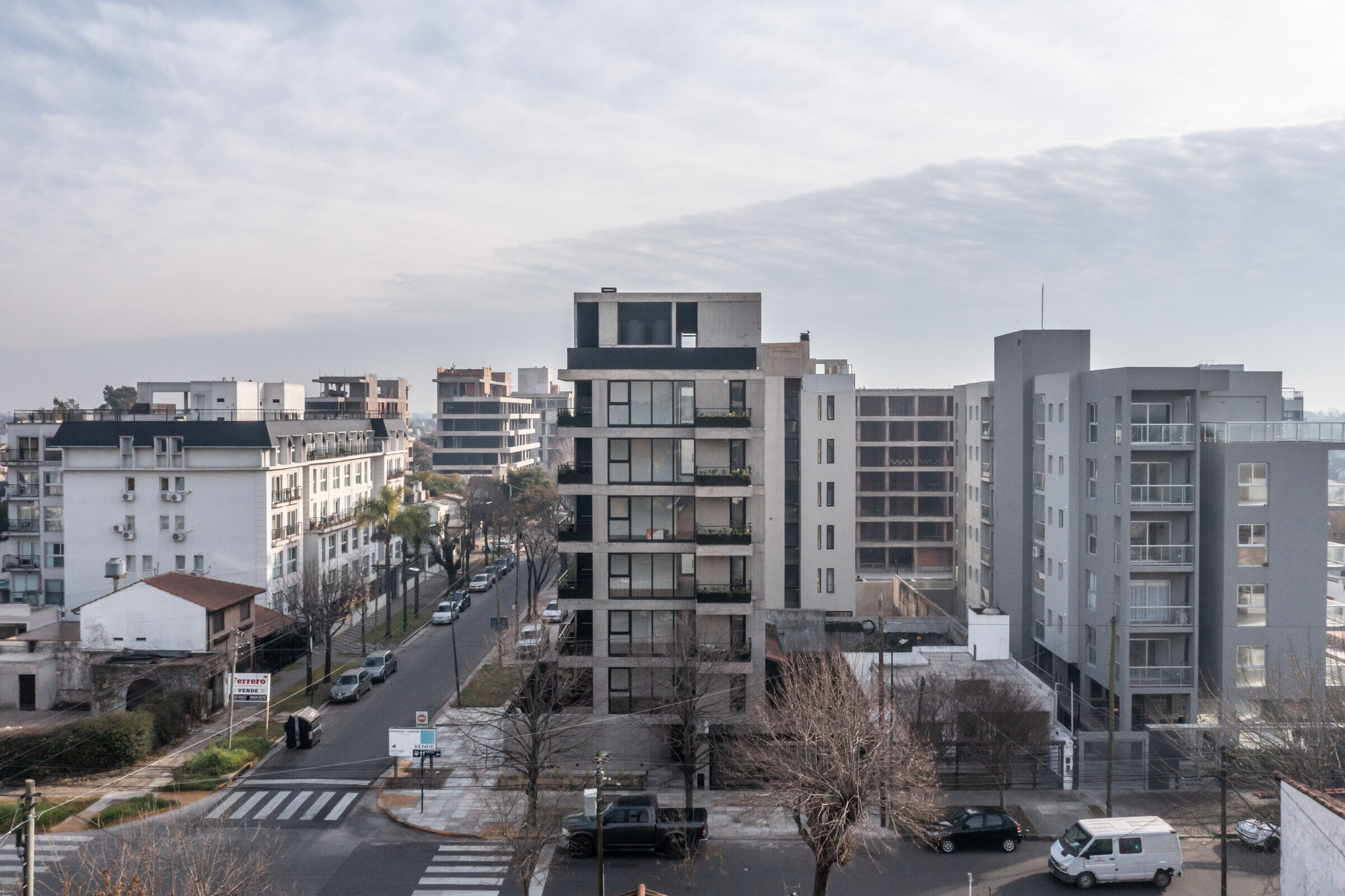 Materials used:
Construction System: Concrete, Brick, Glass
Finishes: Concrete, Ceramic, Glass
Cabinets: Somos Equipamiento
Lighting: Iluminacion Castelar
Tiles: Creta Disegno
Concrete Aditives: Giunti
Windows and Glazing: Life Aluminios
Sanitary and fittings: Sanitarios Gaona
Paint: Pisano