The house sits on a steep sloping site looking out towards Wellington harbour. The owners were attracted to the property because of the spectacular views and the existing established vegetation.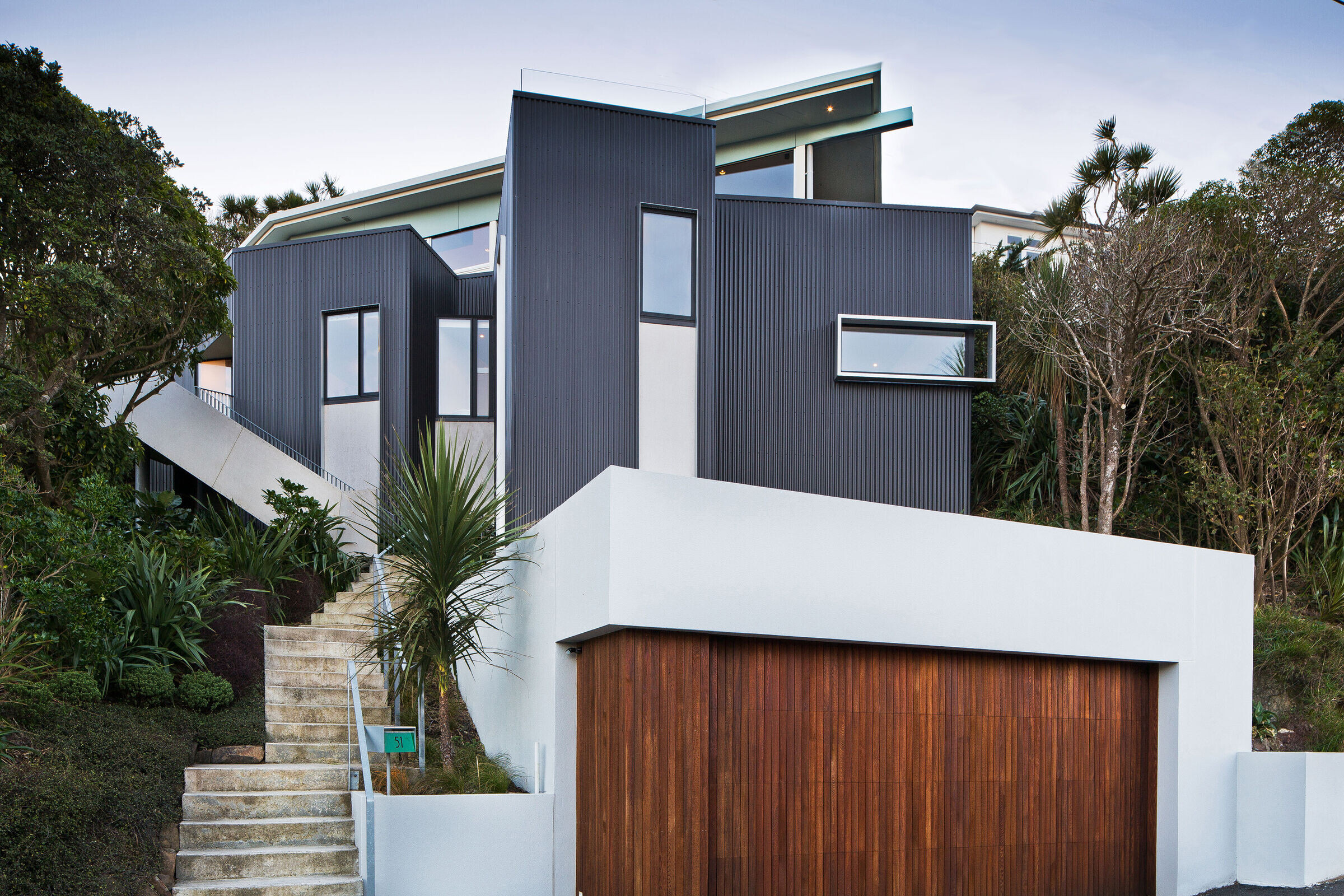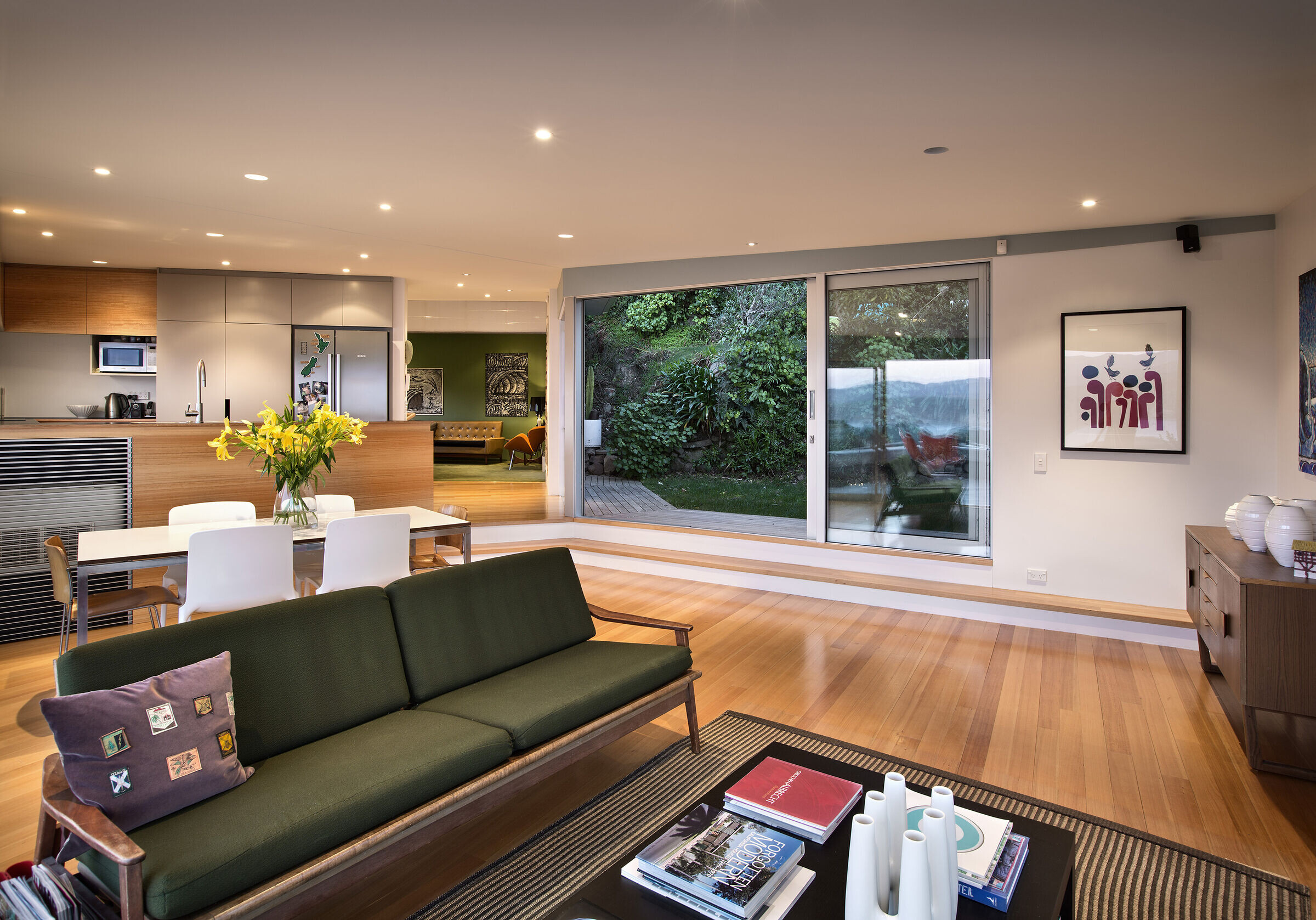 The bedroom level is excavated back into the hillside forming a base to the upper more, open and light, living level. The bedroom level undulates, allowing light in and views out, giving each bedroom a different character and aspect. Clad in dark vertical corrugated iron it anchors the form into the hillside and connects with the established trees.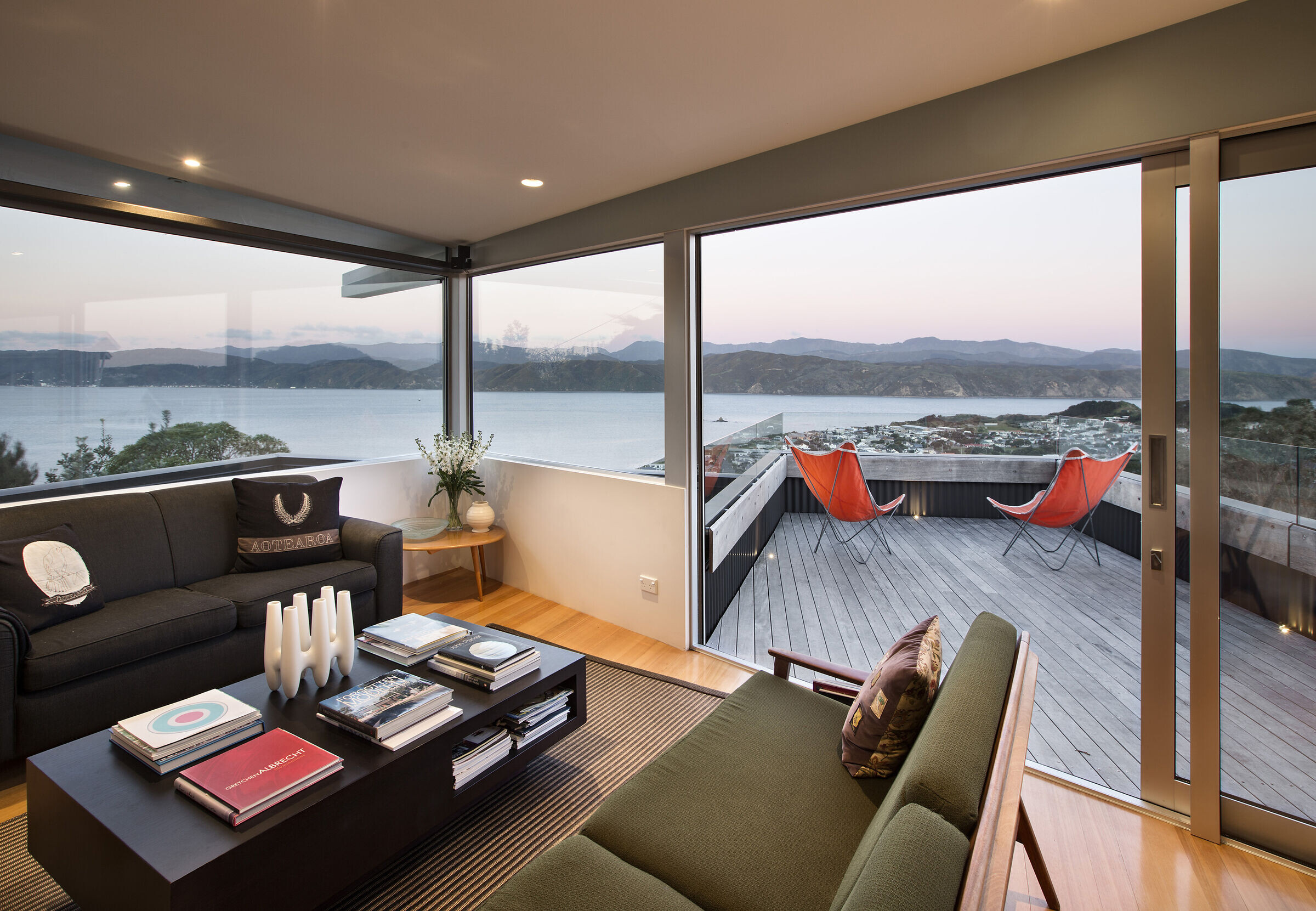 The lighter form of the living level above floats across the top wrapping around an existing small flat lawn and garden to the northwest of the house. The floor level steps down towards the lawn and allows views back through the house and out to the harbour beyond.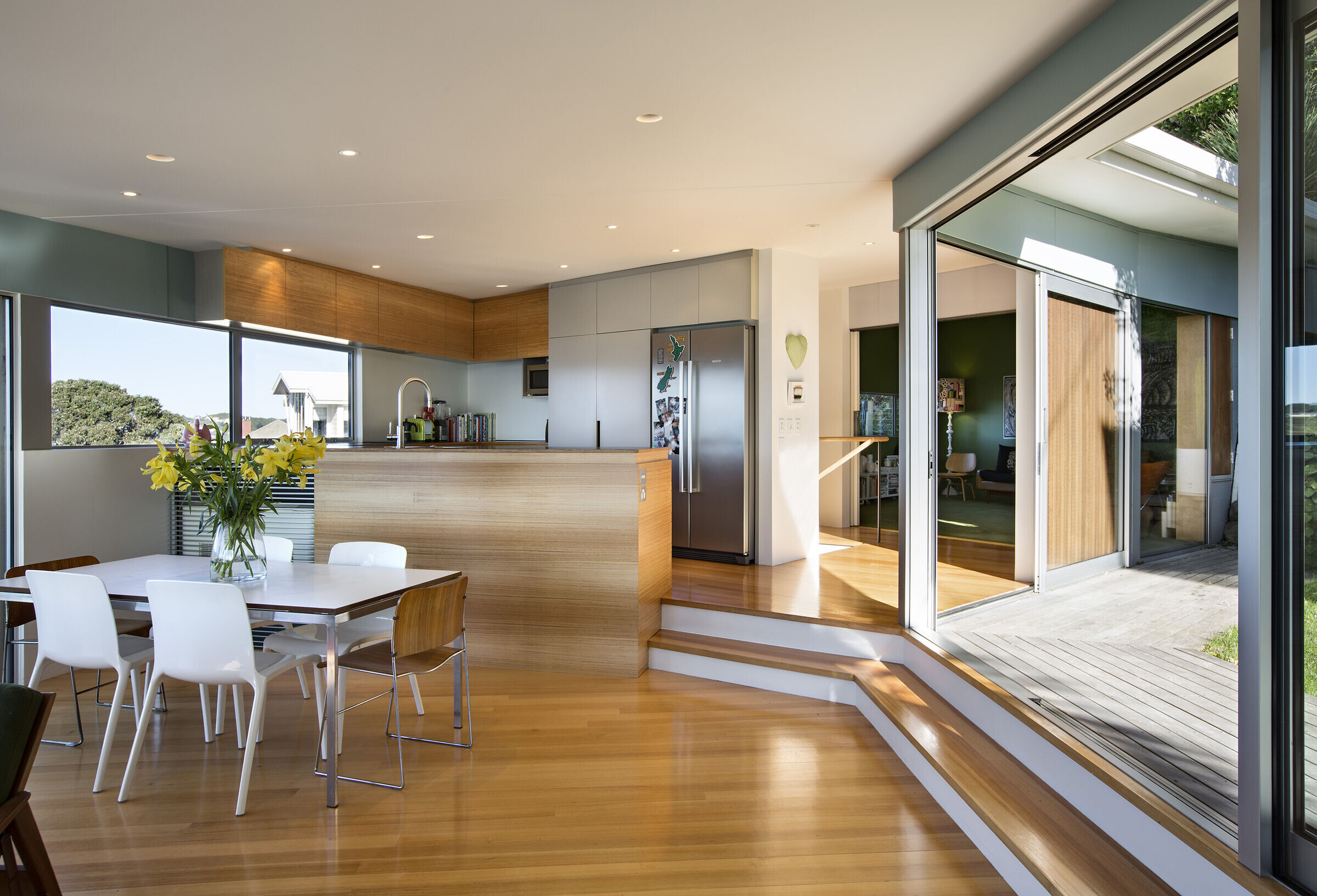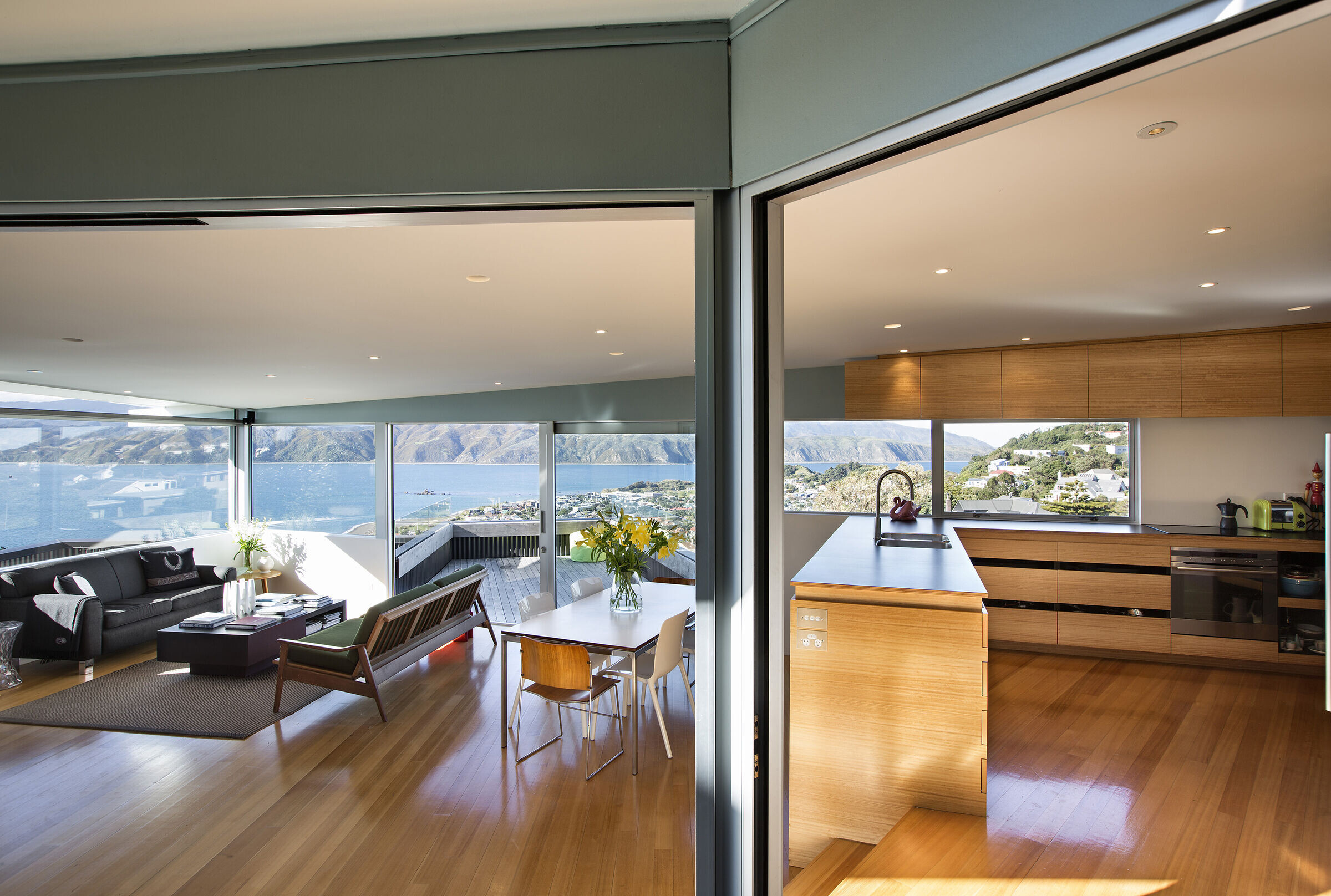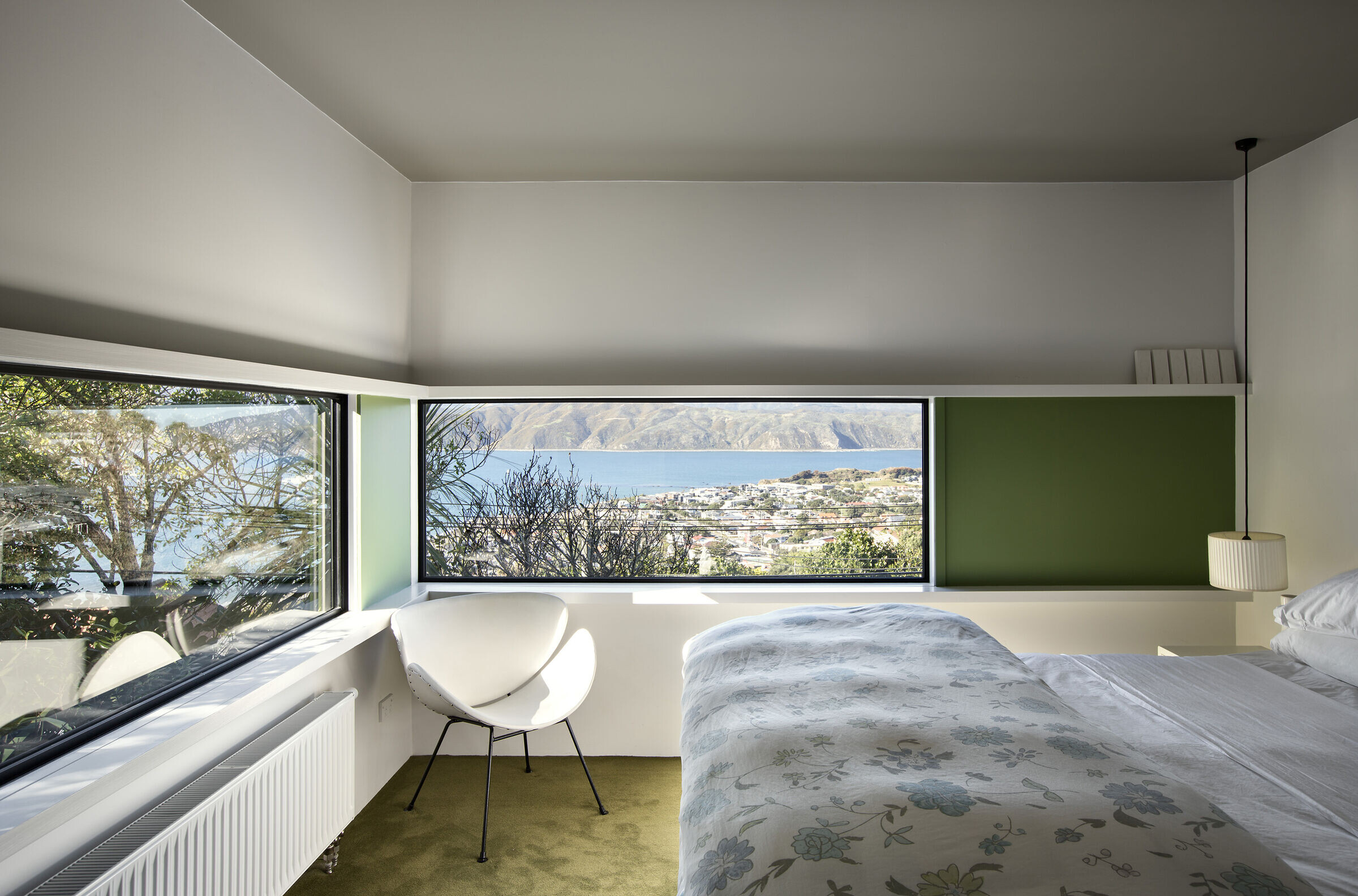 Material Used :
1. Corrugated metal cladding and roofing: Colorsteel from NZ Steel
2. Fibre cement panels: Eterpan from PBS
3. Kitchen Cabinetry: MDF with Victorian Ash Veneer
4. Flooring: Victorian Ash tongue and groove.
5. Interior walls and ceilings. Gib Board, from GIB Produucts