Warehouse Office Theme
"A borderless, relaxing and unwavering workspace"
A corporate space doesn't always have to stick with formality, especially when it comes to creative conversations and brainstorming. The openness and decoration allows the workspace to be more flexible and adjustable, making employees work more efficiently and collaboratively.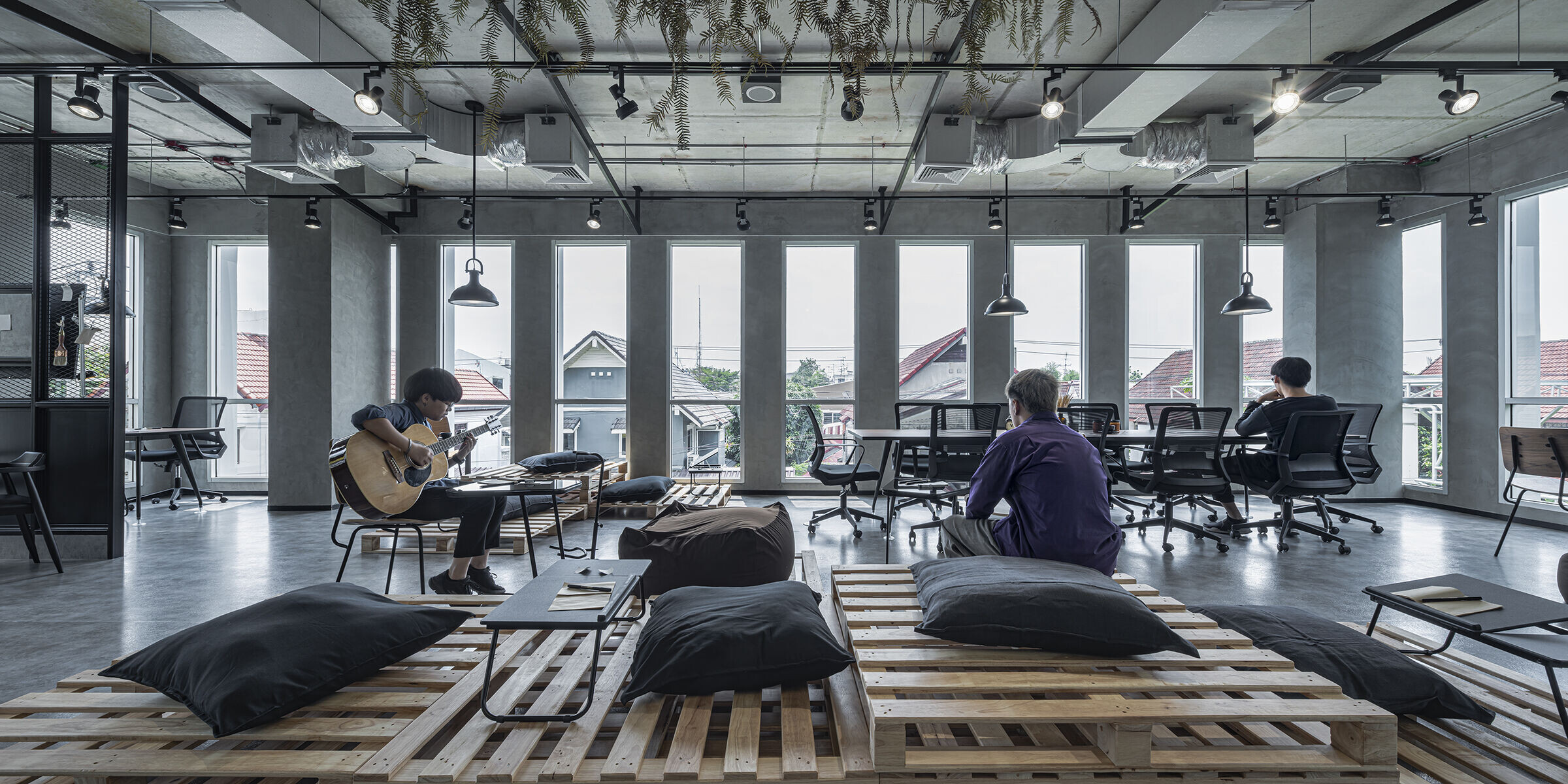 Simple and casual, from the layout to the style of the furniture, and the openness that offers everyone the freedom to choose where they want to sit and work, without any closed boundaries or hierarchy. This is the space of creativity that encourages exchanges of ideas, thought stimulating conversations, brainstorming and expression of opinions.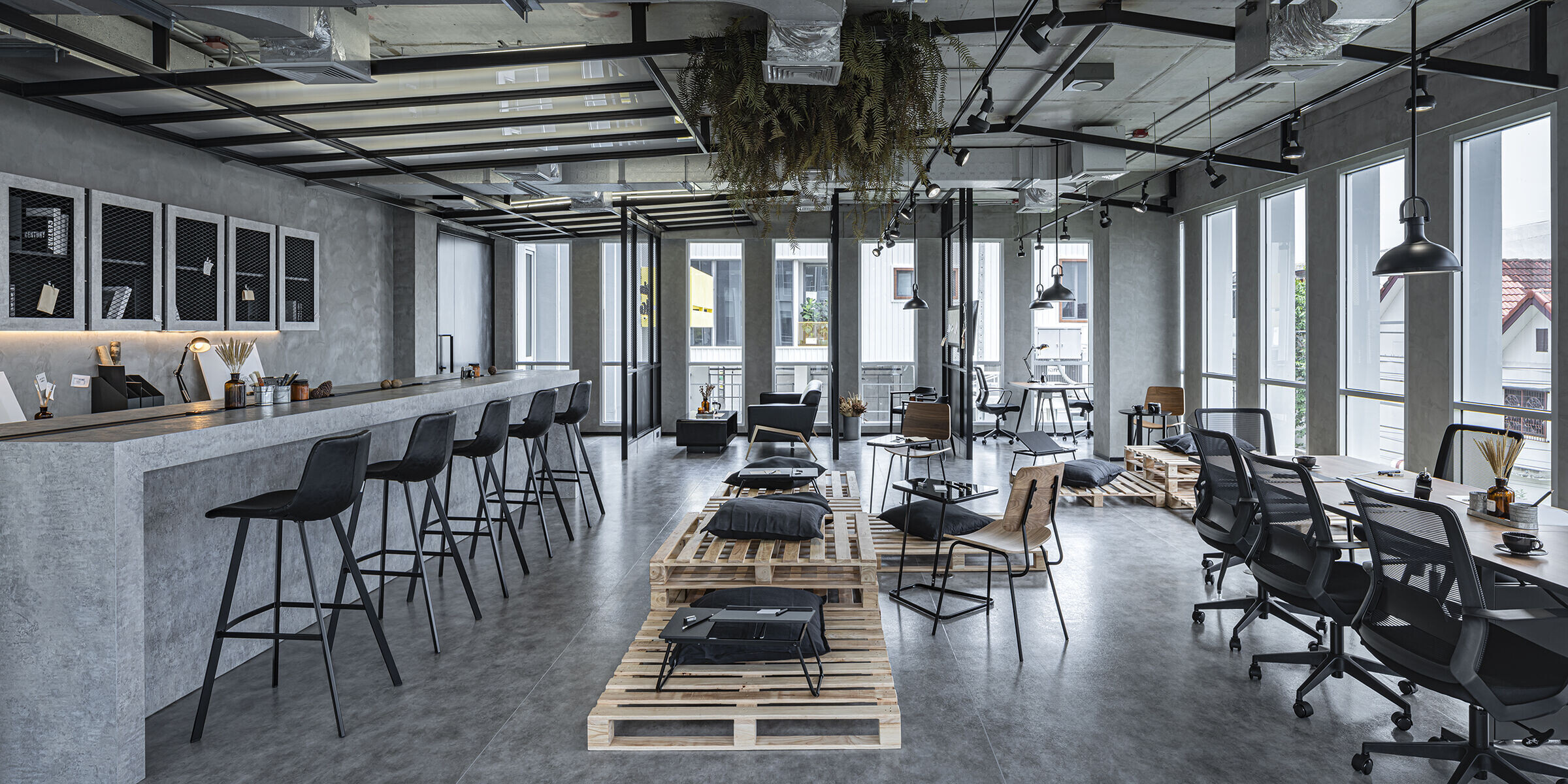 For the best possible outcome, the furniture layout is designed to be highly flexible and adjustable to accommodate diverse activities at this modern-day workplace. The office is also a space where colleagues can mingle, have fun, in addition to working. It's like a private club that everyone in the organization enjoys.
The use of artificial lighting emulates the lighting characteristics that a skylight brings to a space. Through leafy mass and vines of the plants, hung at designated spots to decorate the space, the intensity and sharpness of the light is toned down, and created are effects of light and shadow that make one feel like they're sitting outside, under the shade of growing trees. The installed track light system allows lighting sources to be easily changeable to best accommodate different activities, which is a lighting design solution that suits modern-day workspaces and methods with its ability to maximize the efficiency of spatial usage.
The warehouse style sees the use of materials in their raw, unpolished forms. The employed 'truth to material' tenet renders the decor that embraces neutral colors such as gray and black as the key decorative element. Principal materials such as steel, concrete and wood speak simplicity, rawness but also warmth and accessibility. The green from living plants make the space less rigid and more relaxing.