Project's takes its name from the place where it was born: the Solfatara of Pozzuoli, the only active volcano in the Campi Flegrei, a magical place.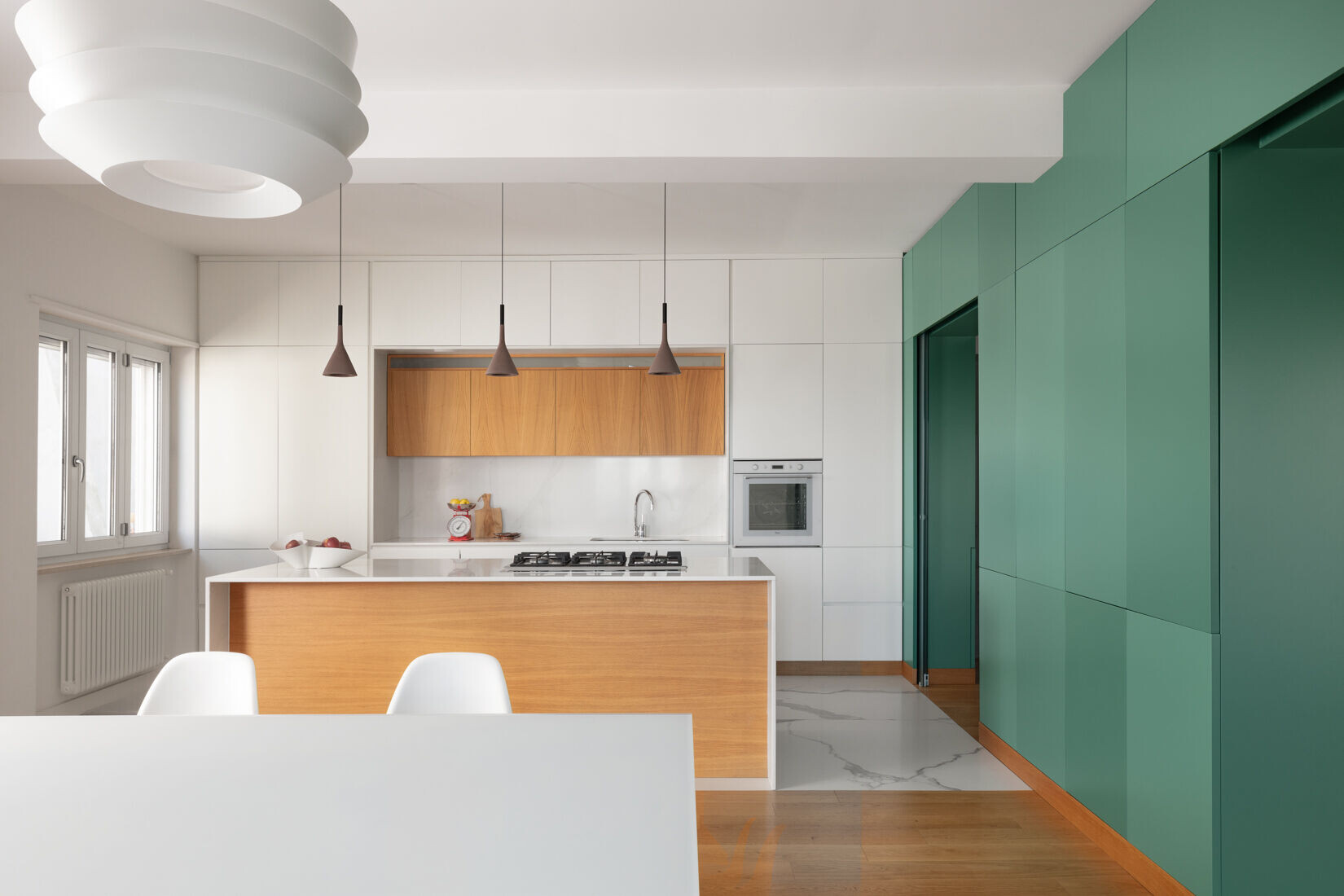 The apartment is Surrounded by vegetation and the essence smell of sulphur released by the volcano's fumaroles all around. From the first floor, the apartment enjoys a magnificent view over the Gulf of Pozzuoli, from the rione Terra to Cape Miseno, Procida and Ischia.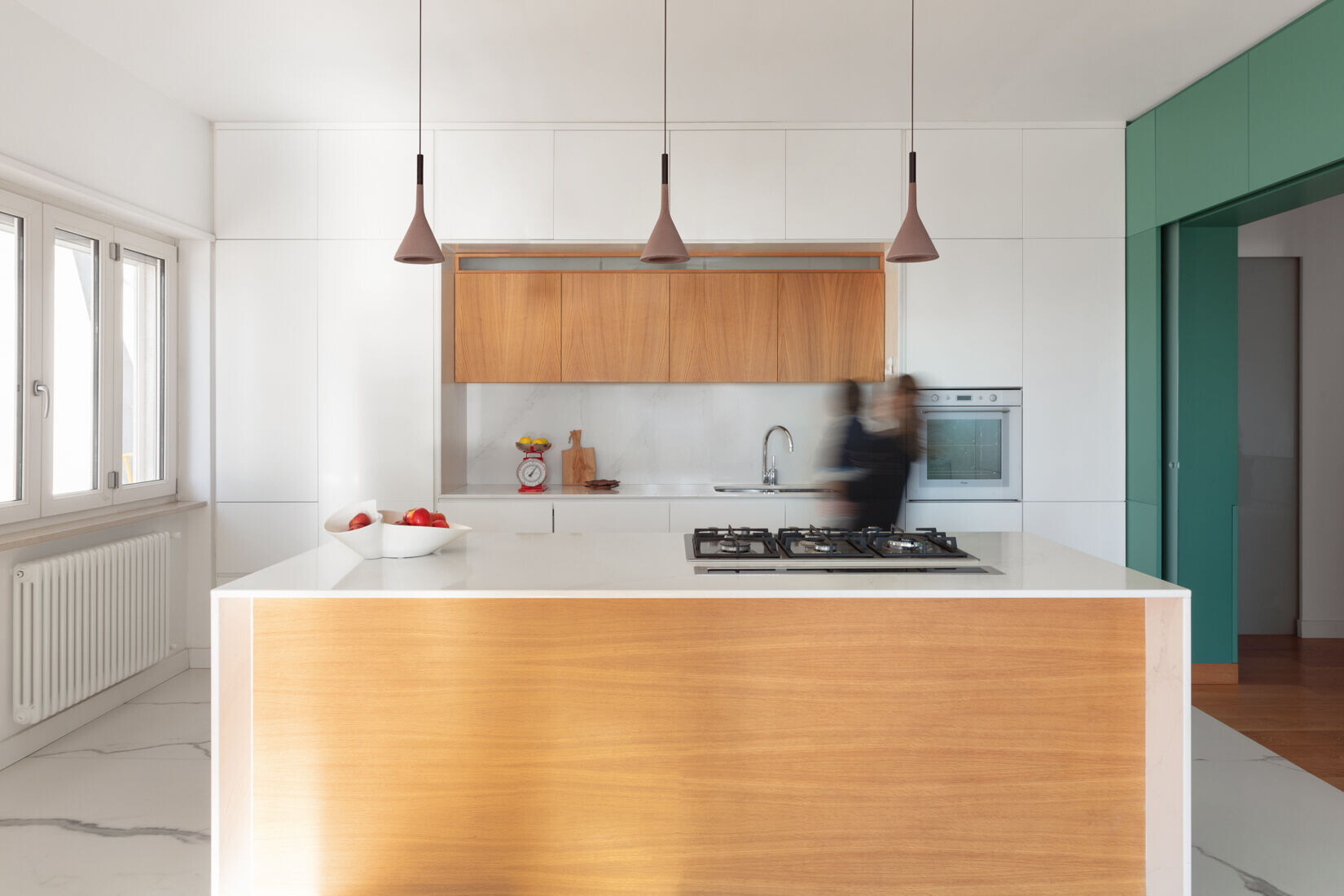 Surrounded by vegetation and the smell of sulphur from the volcano's fumaroles, this flat on the first floor enjoys a magnificent view over the Gulf of Pozzuoli, from the rione Terra to Cape Miseno, Procida and Ischia.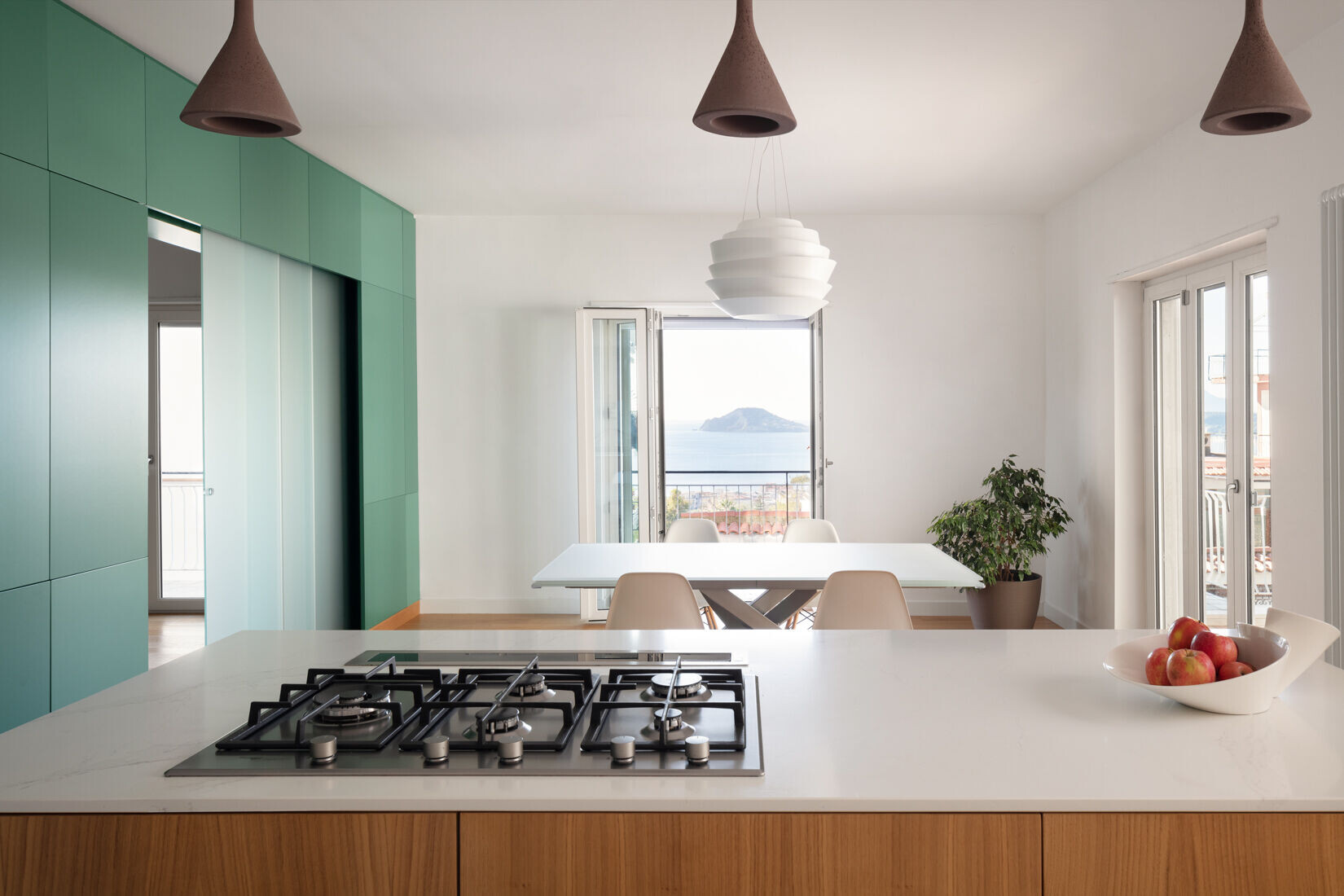 The renovation and interior design project focuses on simplifying the plan by eliminating internal partitions in order to generate an essential, welcoming space, aiming to create a single living area open to the landscape, with no internal partitions. The living area is conceived as a dynamic, flexible space in which the kitchen, dining room and living room dialogue and interact with each other.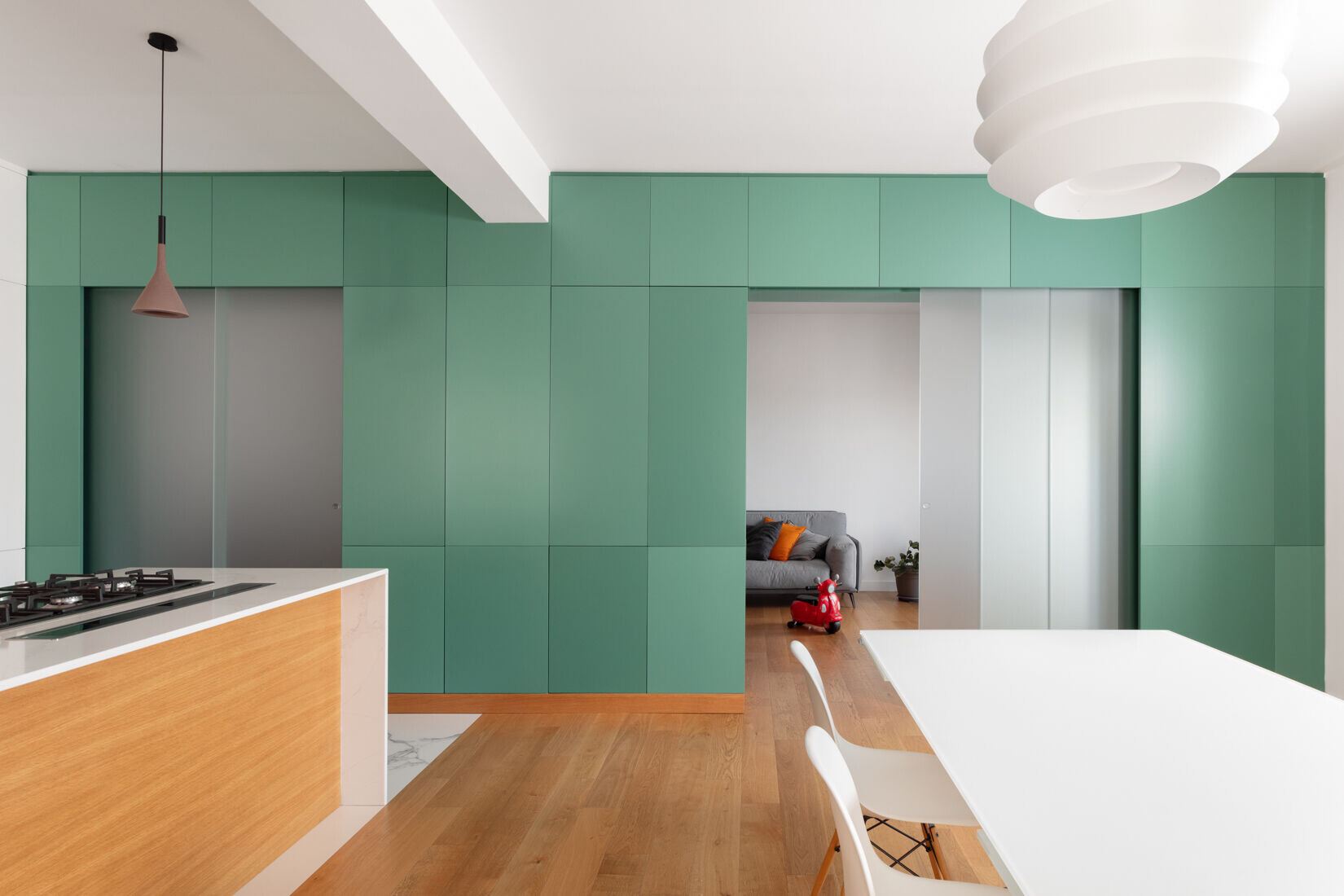 The key element of the project is the large multifunctional equipped wall which acts as a separation and connection between the various rooms, which change configuration according to different needs. The living room, dining room and kitchen are spatially and visually merged in a common area, but at the same time they can be closed off in their intimacy, thanks to the presence of glass sliding doors.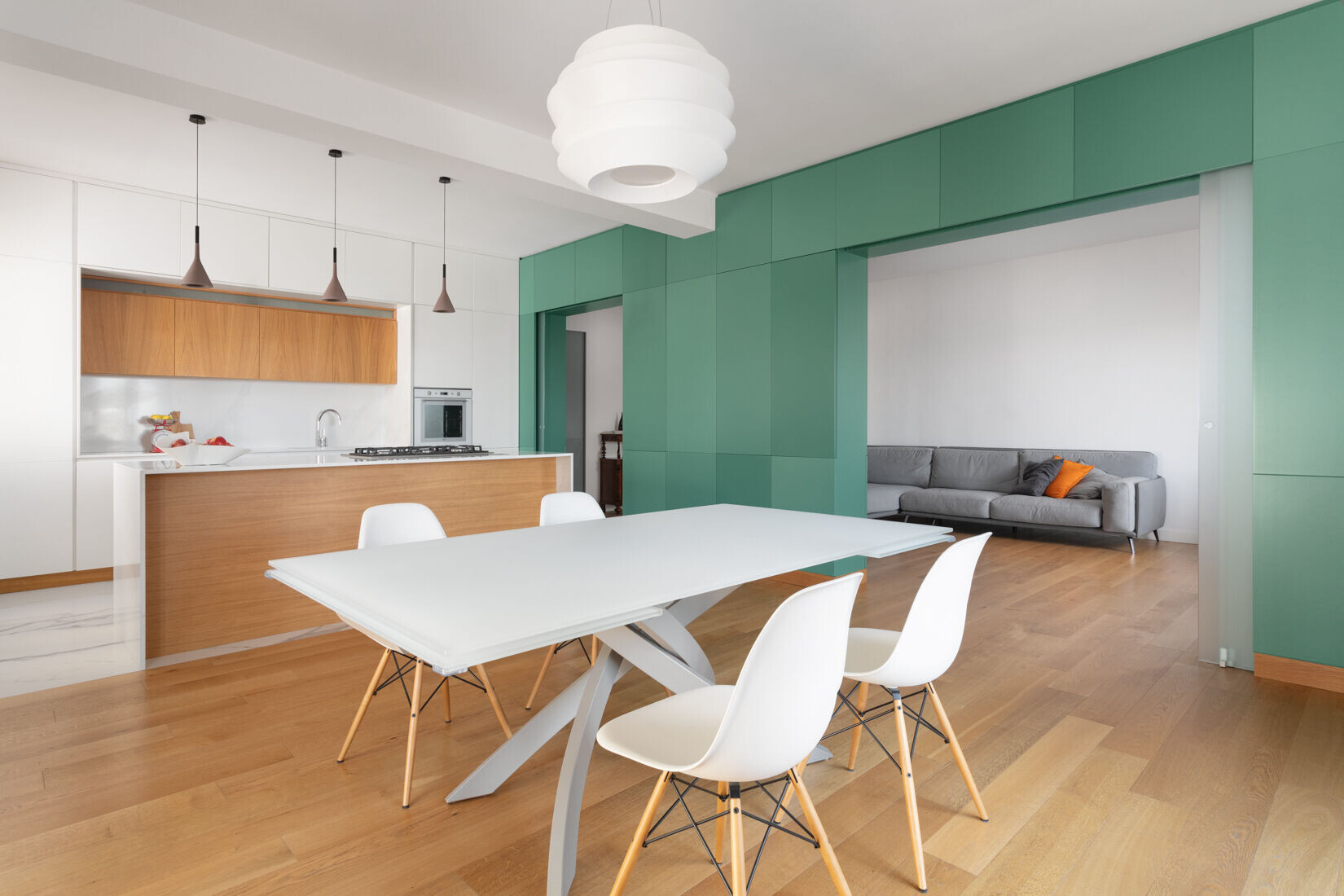 Within this process, the equipped wall plays a fundamental role, becoming a dividing element that dialogues perfectly with the rooms and the landscape outside. The lacquered panels in different shades are inspired by the colours of the surrounding nature.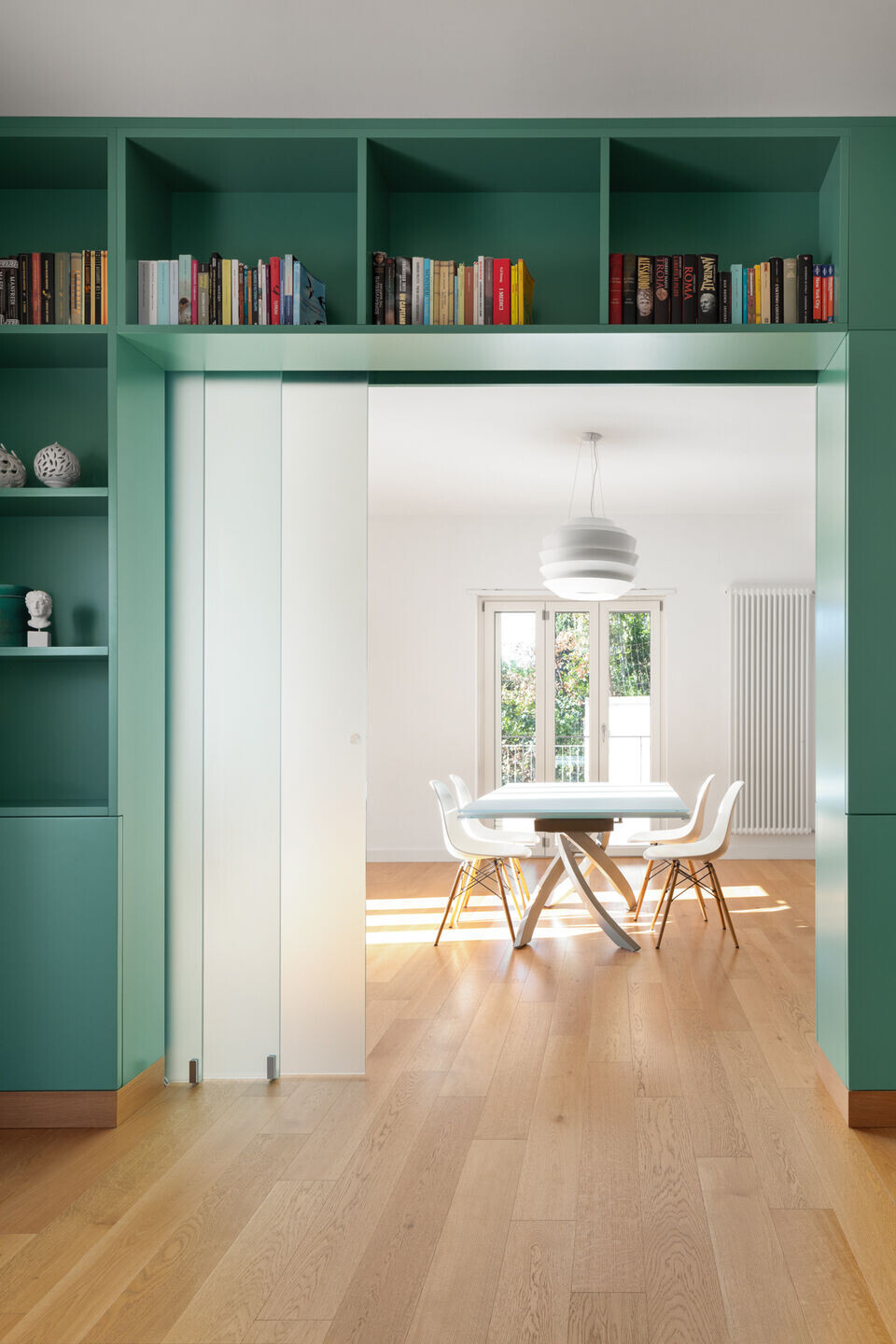 The light oak parquet flooring has been designed as a single large surface that emphasises and gives strength to the concept of a "single room", differing only in the kitchen area where the Calacatta marble floor pairs with the top and kitchen island's coverings.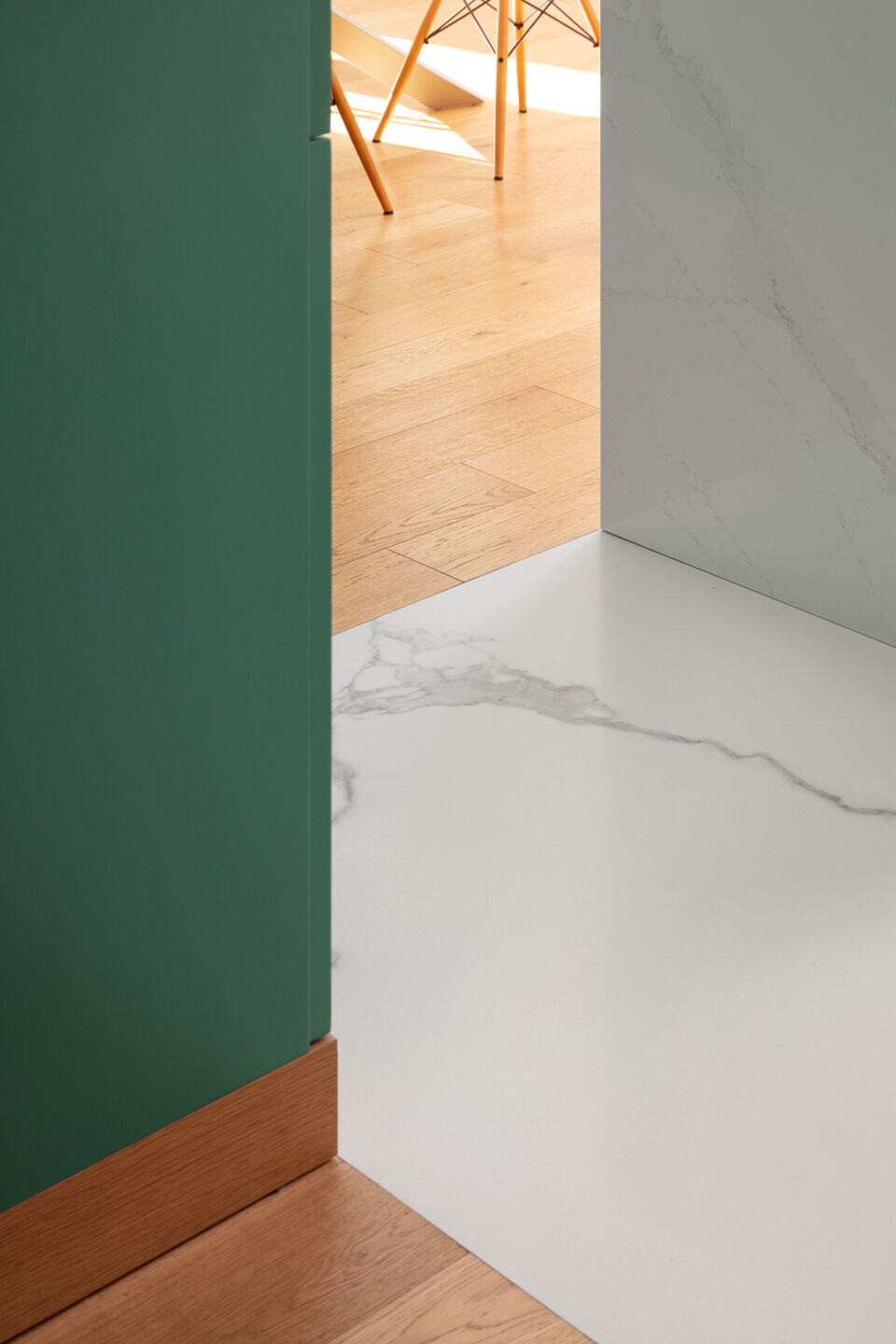 Various design objects are chosen ad hoc, to enchance and make the spaces stand out. SOLFAT-HOUSE is a project entirely based on the concept of simplicity and flexibility expressed by eliminating the superfluous in favour of a single pivotal element that generates and governs all the rooms.
Material Used:
1. Flooring: Oak Parquet, Cangiano Parquet
2. Doors: Frosted Glass
3. Interior lighting: Foscarini
4. Carpenter: Barra infissi e arredamento