In March 2020, just as the trap door closed on the country, Enter Projects Asia completed the design installation for Spice & Barley at Riverside in Bangkok. Minor International were clear on their brief : to introduce innovation and eco-awareness, giving the new brand a local context - to an International design standard. The initial concept centered around the adventures of three sisters, May, Zaza & Fei who were born in Sichuan decades earlier. As they explored the story in more depth, a design narrative was formed, connecting the past & present in a complex web of free flowing, statuesque rattan structures, as intoxicating as the characters themselves.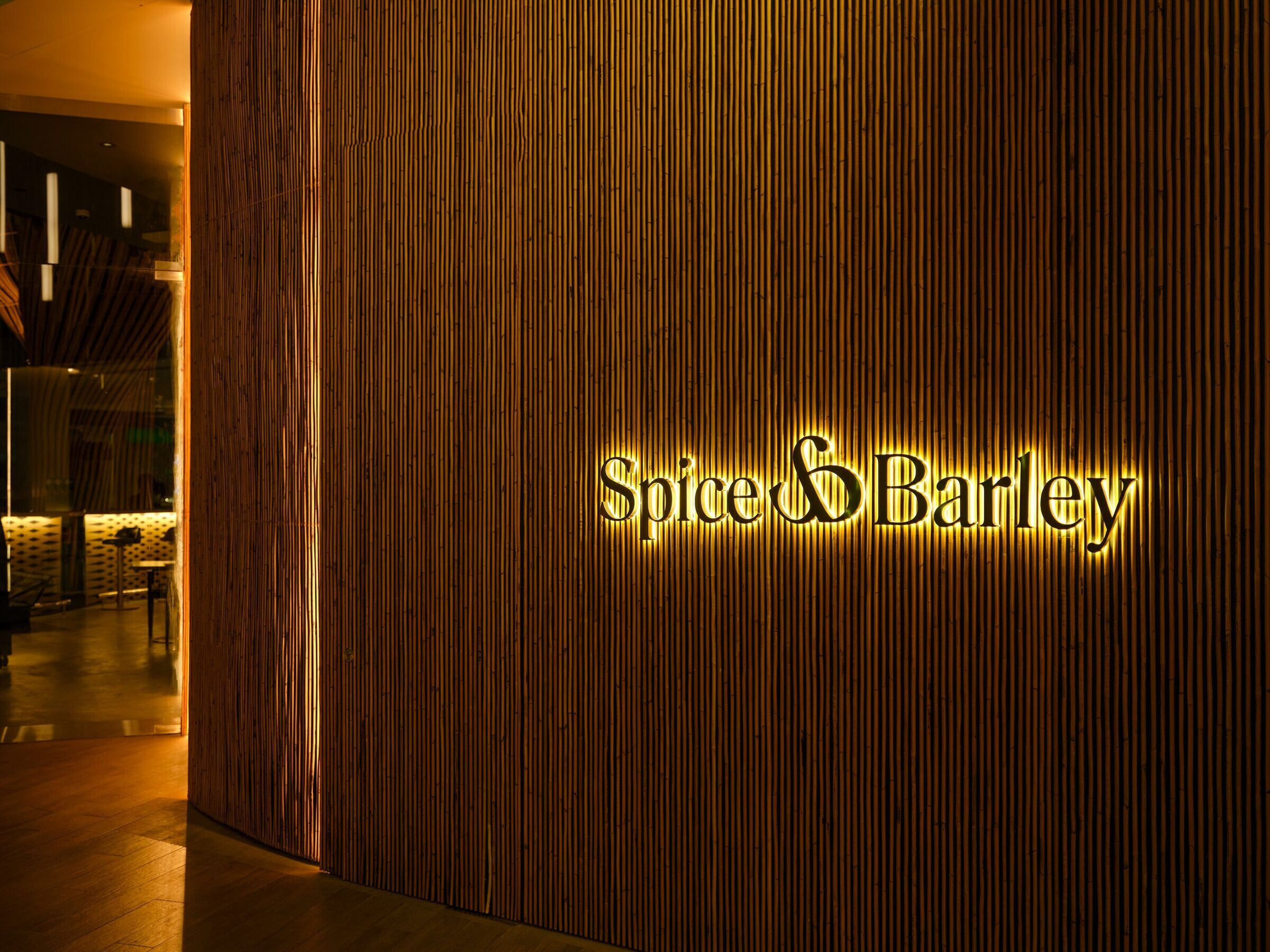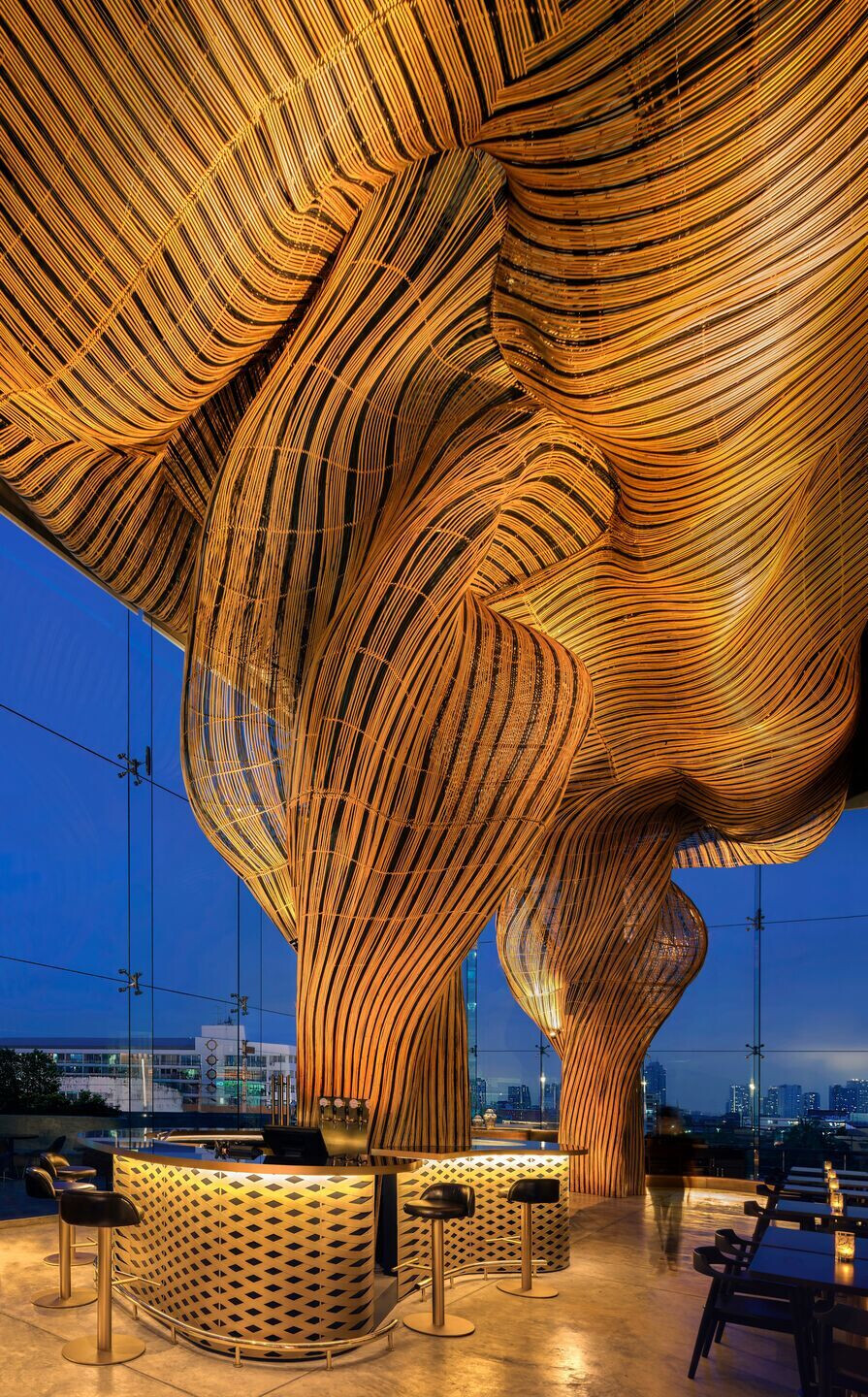 In their signature style, fusing 3D digital technology with traditional arts & crafts, the Enter Projects team sought to incorporate natural, renewable rattan into the 30-metre-high space. By generating free-flowing liquid geometries, to mimic beer as it's poured into a glass, the design aesthetic gives a strong nod to Spice & Barleys anchorage as a craft Belgium Beer destination. The sweeping rattan columns flawlessly frame the backdrop of the three sisters, a dual nod to the Sichuan cuisine which ingeniously complements the beer offering. Whilst the form itself is visually awe-inspiring, the gold painted rattan also serves to hide the beer pipes, air-conditioning and other related services, paying homage to the belief that "form and function should be one, joined in a spiritual union".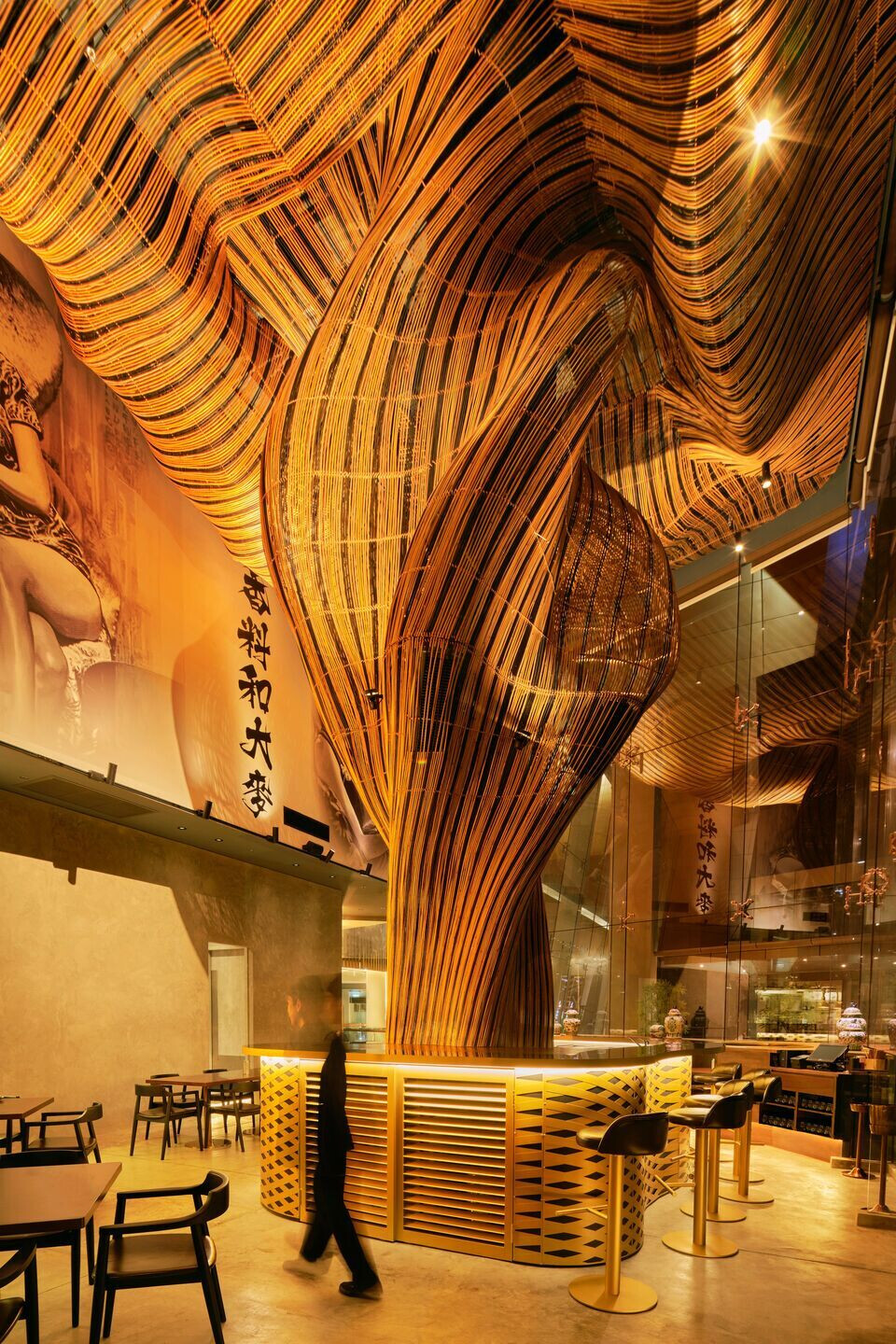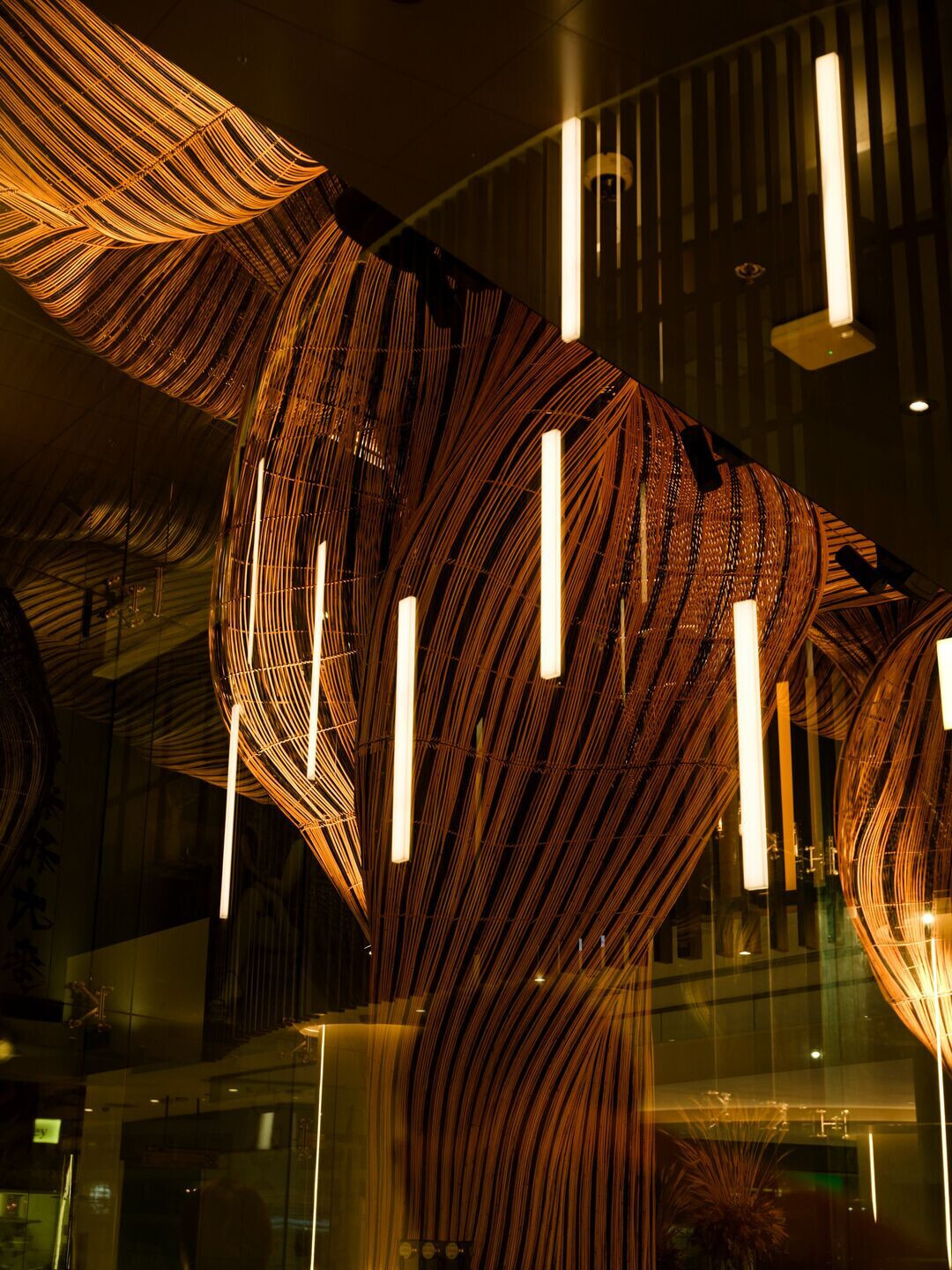 The site overlooks the Chao Priya River and the natural rattan structures act as twin towers, referencing the high rise towers in the backdrop. The vast geometries flood the ceiling in an uninterrupted balustrade of twists and turns which bounce the light and become a beacon from far away. In keeping with the original brief, the design sensibilities at Spice and Barley are intrinsically Asian Fusion, a phenomenal marriage of ideas, creating a space in which you innately sense that the Client and Architect have understood one another perfectly.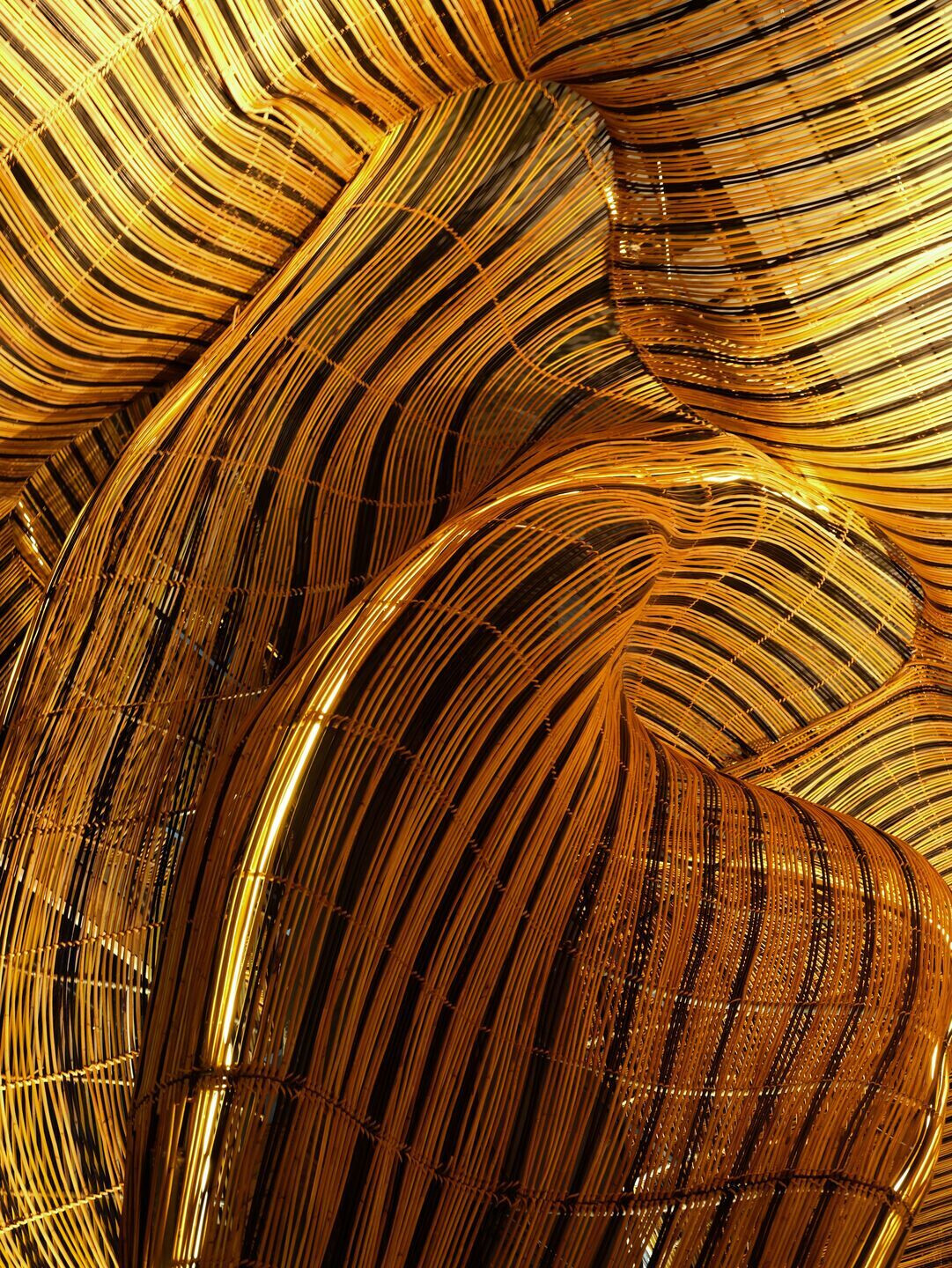 Team:
Architects: Enter Projects Asia
Designer: Project Rattan
Photographer: William Barrington Binns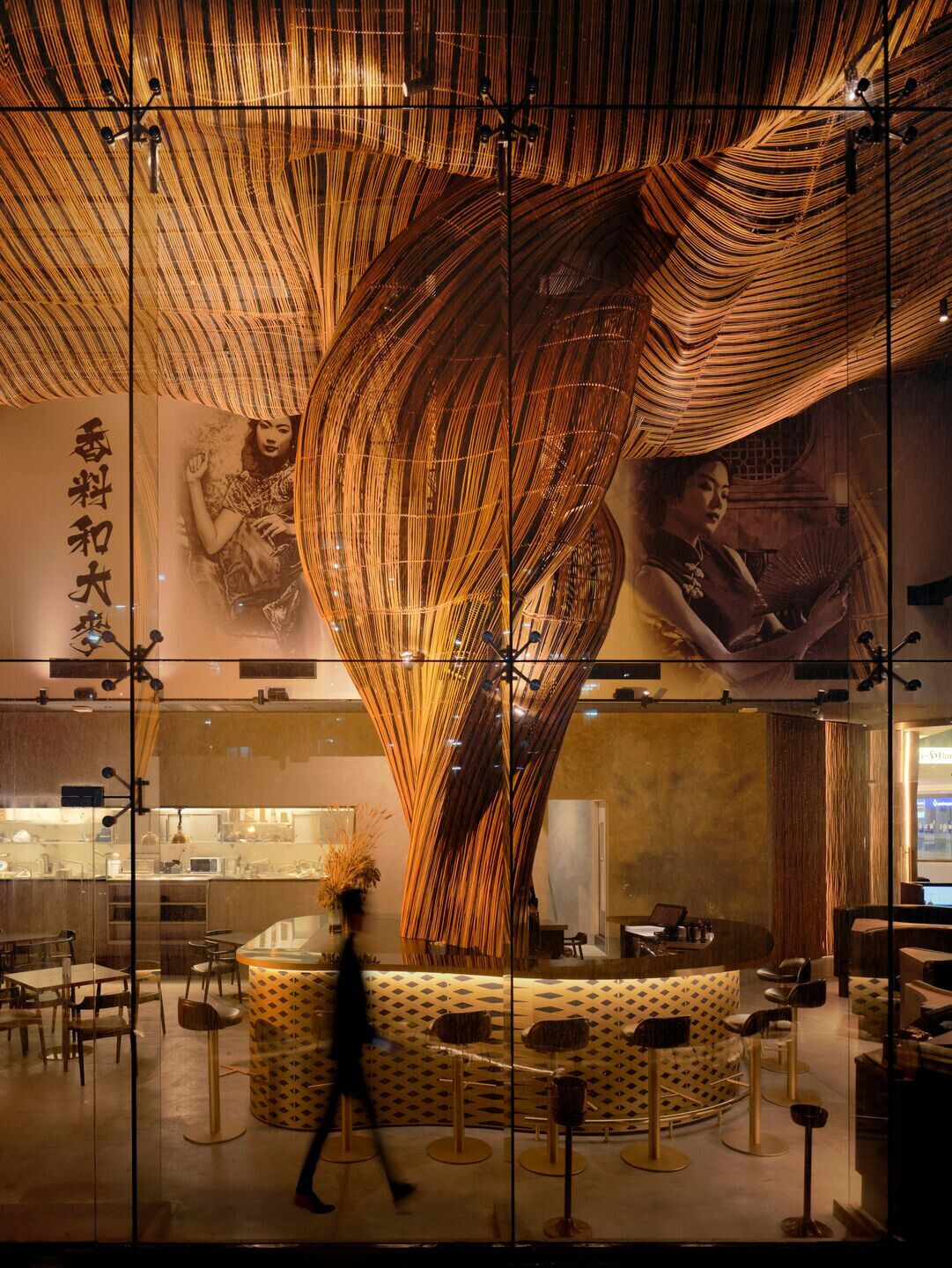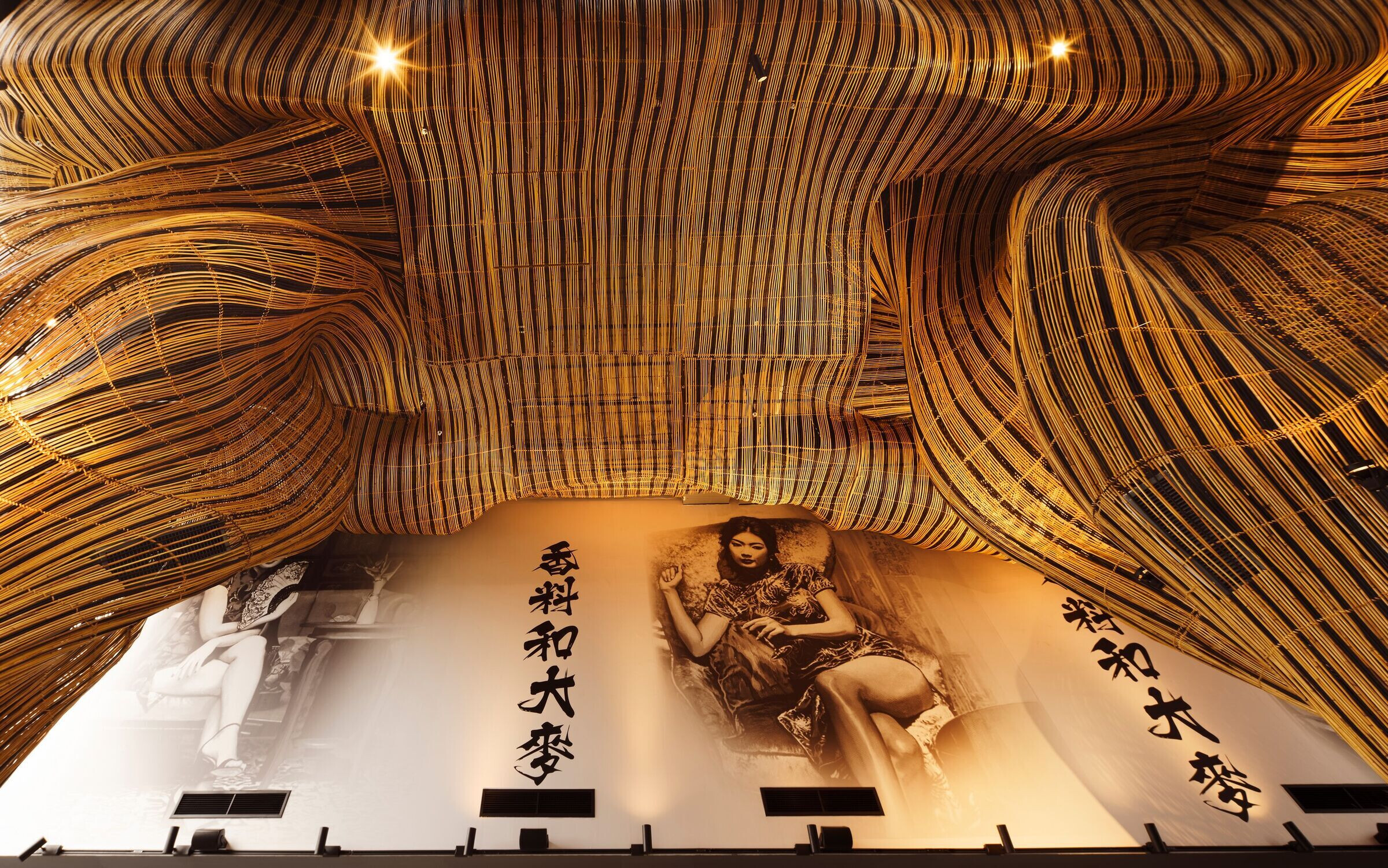 Materials Used:
Facade cladding: Pre-existing
Flooring: Polished Concrete
Ceiling: Natural Rattan by Project Rattan
Interior lighting: LED Strip Lighting, spotlights and wall mounted lights by Enter Projects Asia
Interior furniture: Banquets by Enter Projects Asia
Interior Structure: Natural Rattan by Project Rattan