This project is a design of a sushi restaurant located in center of Sapporo. When we design a restaurant, we often think that every part of the space must be completely designed.However, this time, I wanted to maximize the density of important space parts (counter seats / private rooms) by creating a blank space like an alley.
When you first enter the entrance to the building from the road, you can discover a blank space that can be called an alley. You should feel the outdoor atmosphere once again, even though you should have entered the building. This space has the purpose of a windbreak-room and stabilizes the air environment.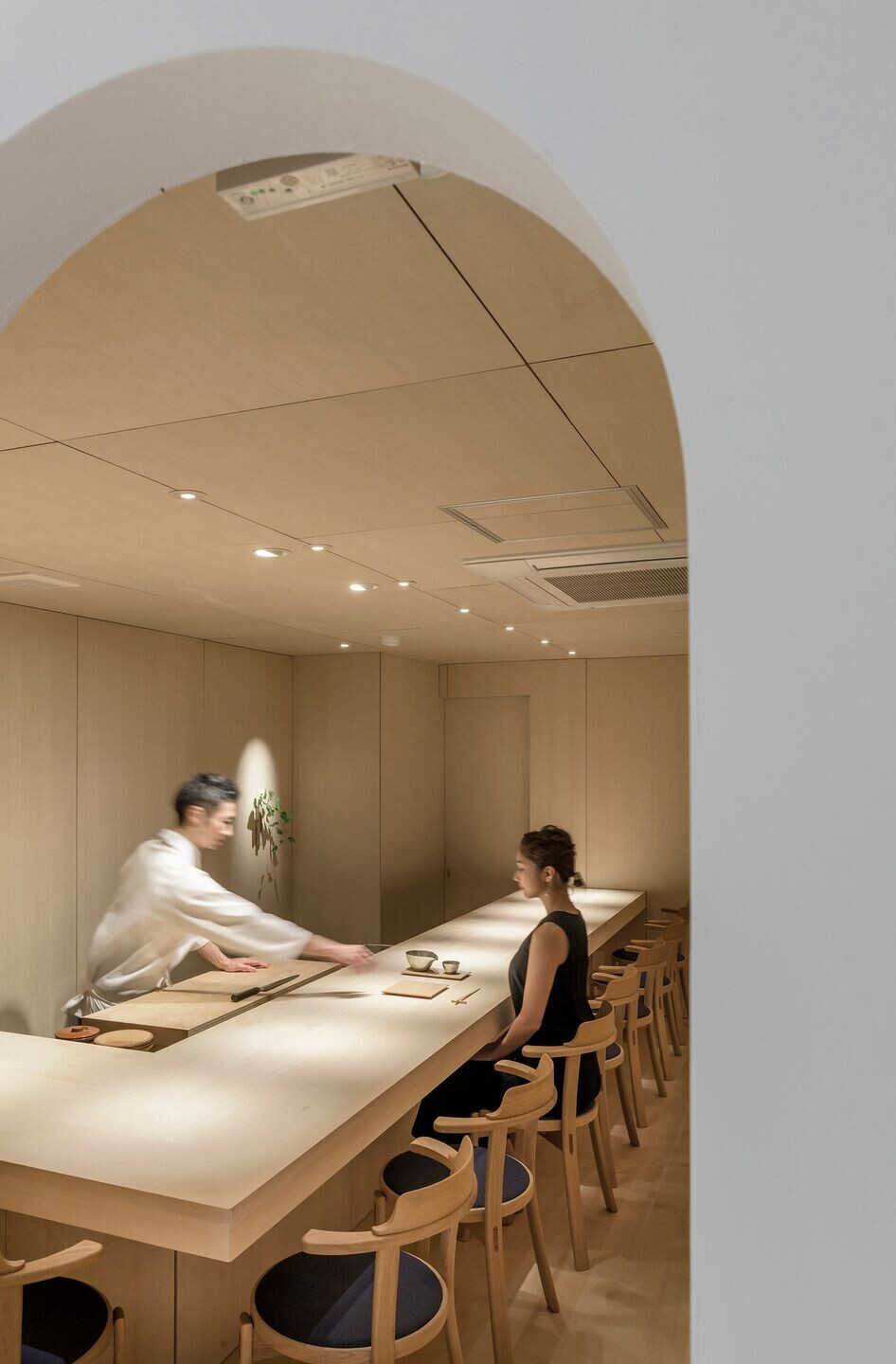 When you open the sliding door from the alley, you are in a space like a small square at the end of the alley. This space is also a gallery space.And there is a sliding door to the private room facing the small square. When you open the door, you will reach an intimate space.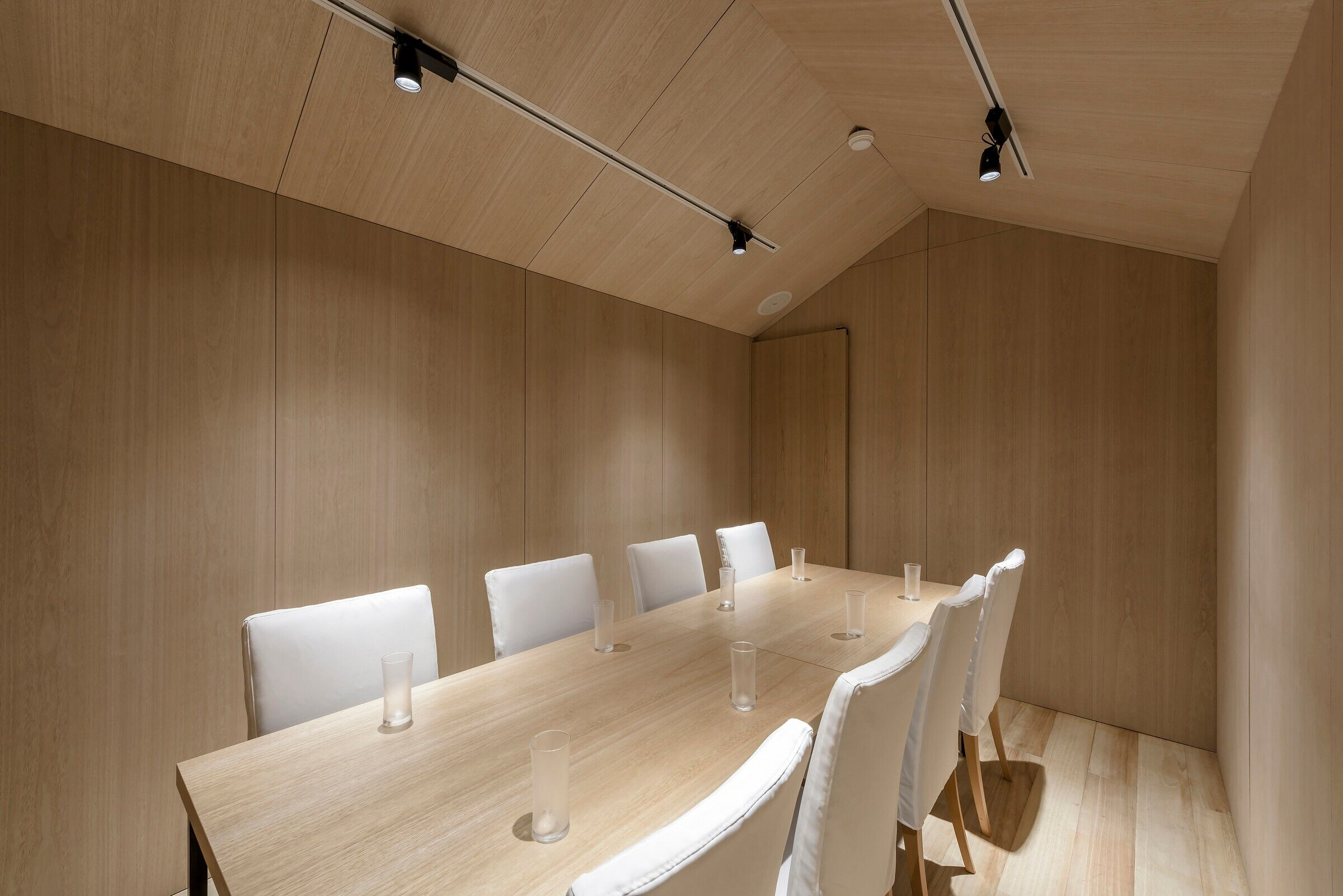 Material Used:
1. Entrancehole floor- mortar
2. Wall- wallpaper
3. Flooring- Spruce flooring
4. Doors- Paulownia-board
5. Sushi countor- Paulownia-board