This property in The Grange, a well established neighbourhood and conservation area, had a dilapidated garage which was falling apart. The clients didn't need to store their car but they are keen gardeners and commissioned Capital A to design a replacement structure with ample storage.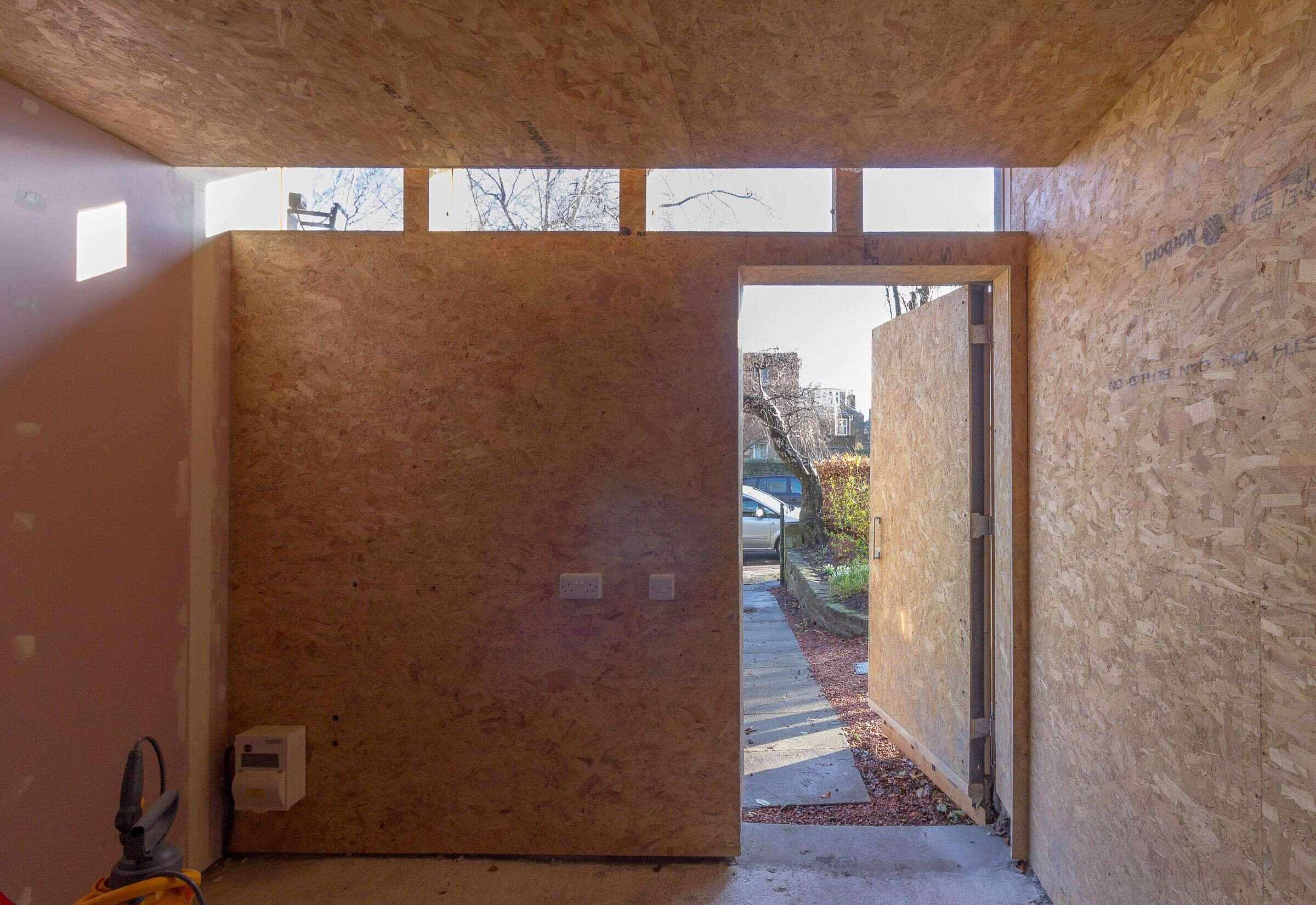 As well as being in a conservation area, the property is listed. The house dates from the late 19th Century but its neighbour is a high quality 1960's modernist chapel. The existing house was sub-divided long ago, with the client living on the ground floor. This limited the height of any new structure. The site is wide at the front but narrows dramatically further back. The design is a response to all of these criteria.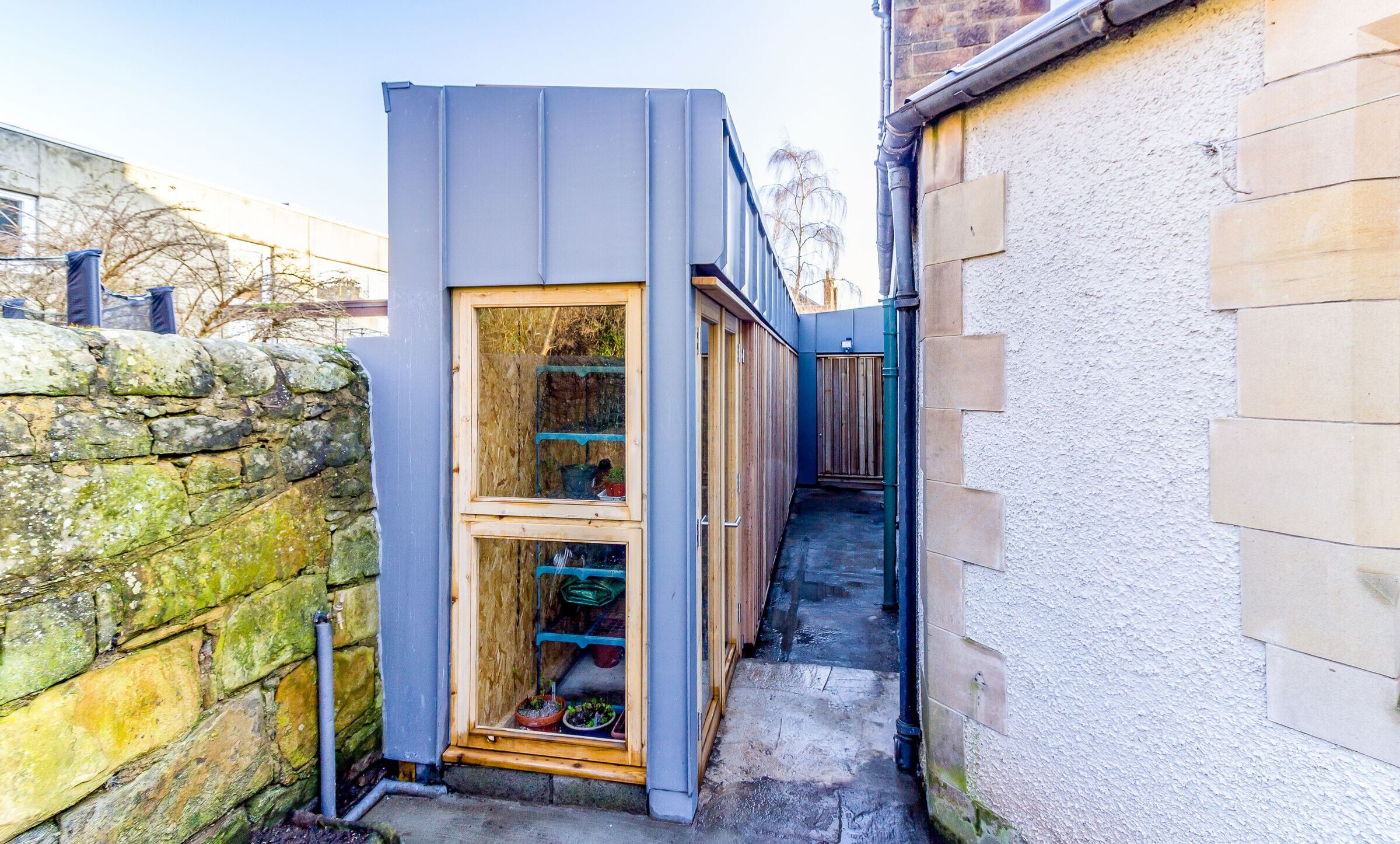 The new structure is split into two parts; a Storage Shed and Storage Wall. The shed is used as a workshop. The Storage Wall houses garden tools and furniture. There is a glass room at the end of the storage wall, like a small greenhouse. A key criteria of the brief was to maintain access to the rear garden of the property, as the earlier subdivision of the house only allowed the client access via the driveway. The storage wall was designed to be fully openable, with five double doors along its length.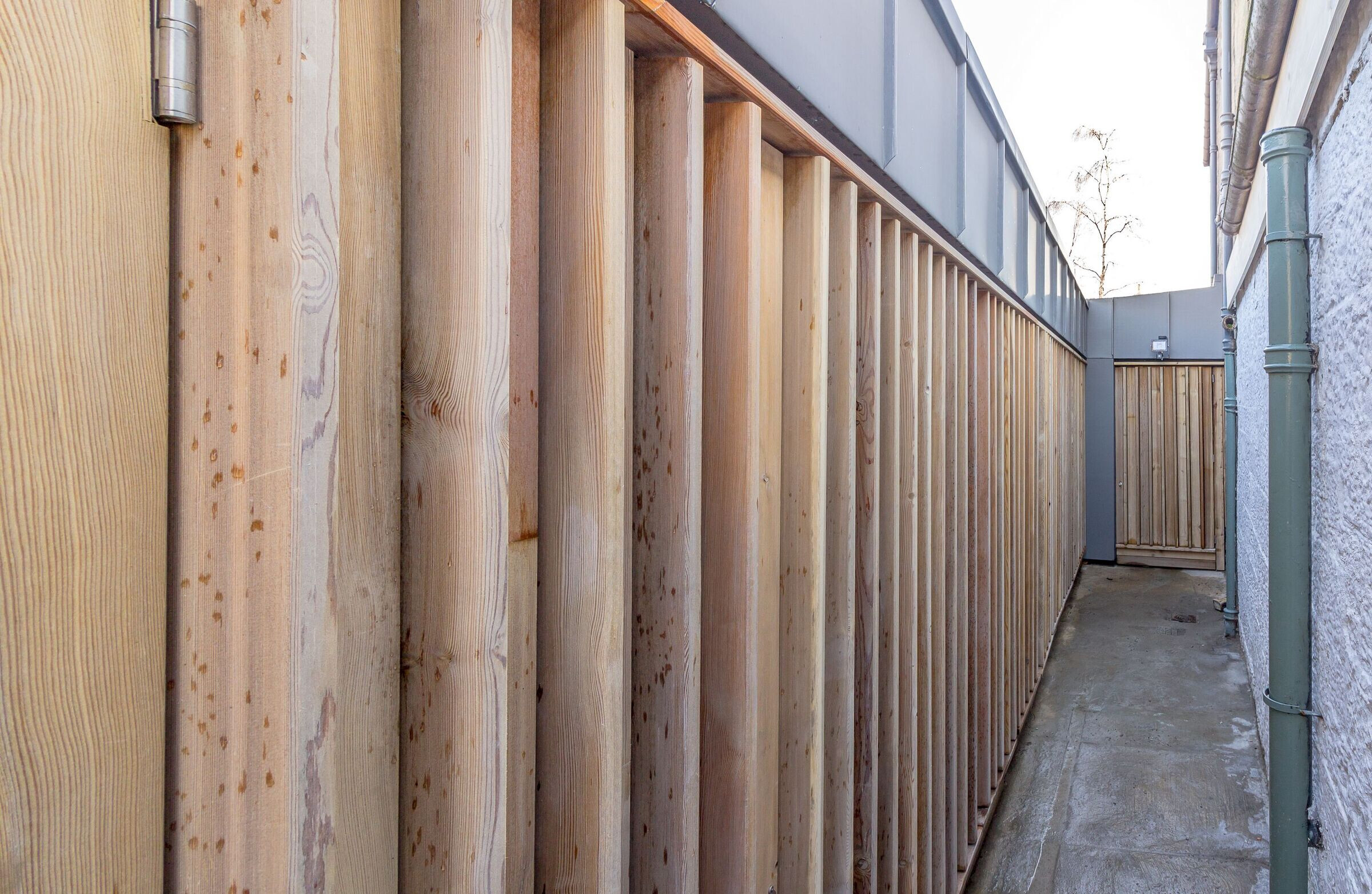 The materials were carefully chosen for the purpose. The zinc cladding on the walls and roof is robust and virtually maintenance free. It also compliments the existing sandstone. The larch cladding was designed to conceal the many doors in the design, when shut they look seamless. The larch was also treated with a proprietary coating which will turn it grey over time, matching the zinc and sandstone. This coating will not require additional maintenance, a key consideration for the client. The high level glazing in the front elevation was designed to maximise daylight while preserving security, as it would be very difficult to gain access through the narrow gap inside. The proportions of the new structure, with its square elevation and clean lines, is a reference to the modern building next door.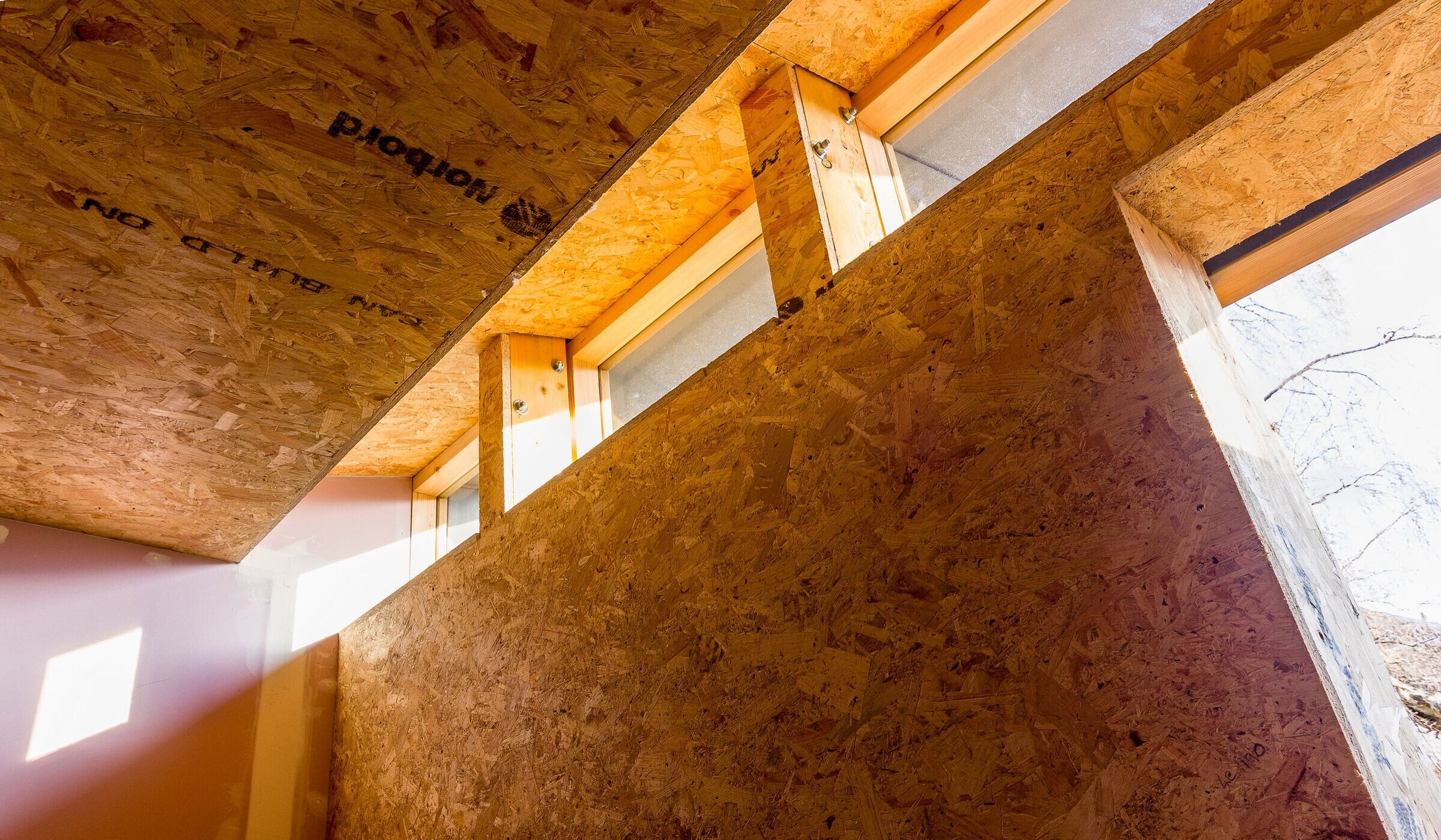 The project was commissioned in February 2018. Planning and Listed Building consent was approved in September 2018.
Building Warrant was approved in March 2019.
Construction began in July and ended in October 2019.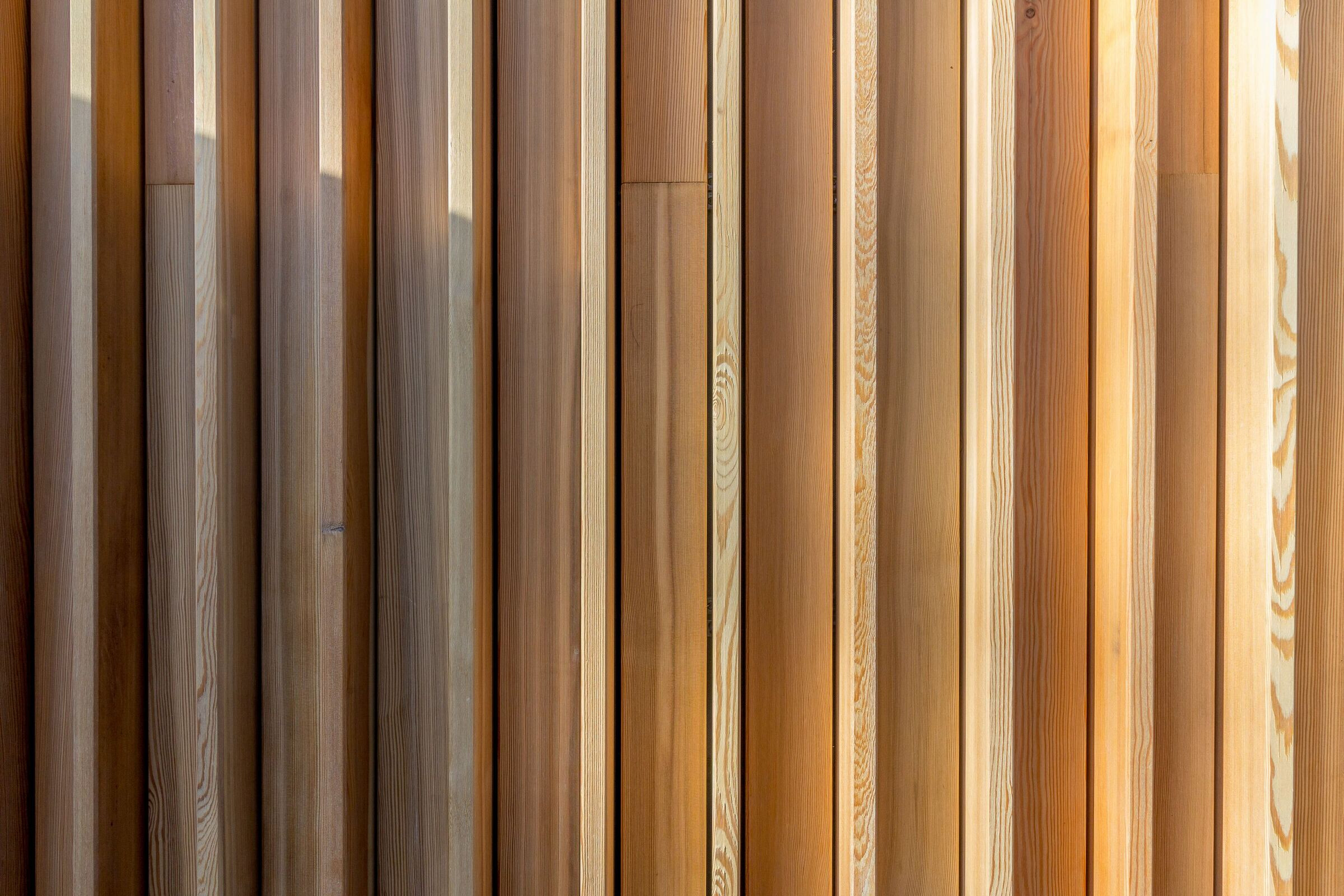 The budget for this project was generous, given the nature of the structure. This is the first non-habitable structure produced by Capital A, the client chose to work with us because they wanted a special building. They could have installed an off-the-shelf garden shed but they wanted a bespoke design that would respect its context. Properties in The Grange are typically large villas and they often have garages at the side. The new garden shed keeps the form of a garage but is designed for alternative purposes.
The design maximises storage, preserves access to the rear garden, is robust, discrete, secure and compliments its environment. It probably is the best garden shed in Edinburgh.