This renovation in Portland, Oregon transformed a garage from a dark storage space into an open and vibrant environment for gathering and short term rentals.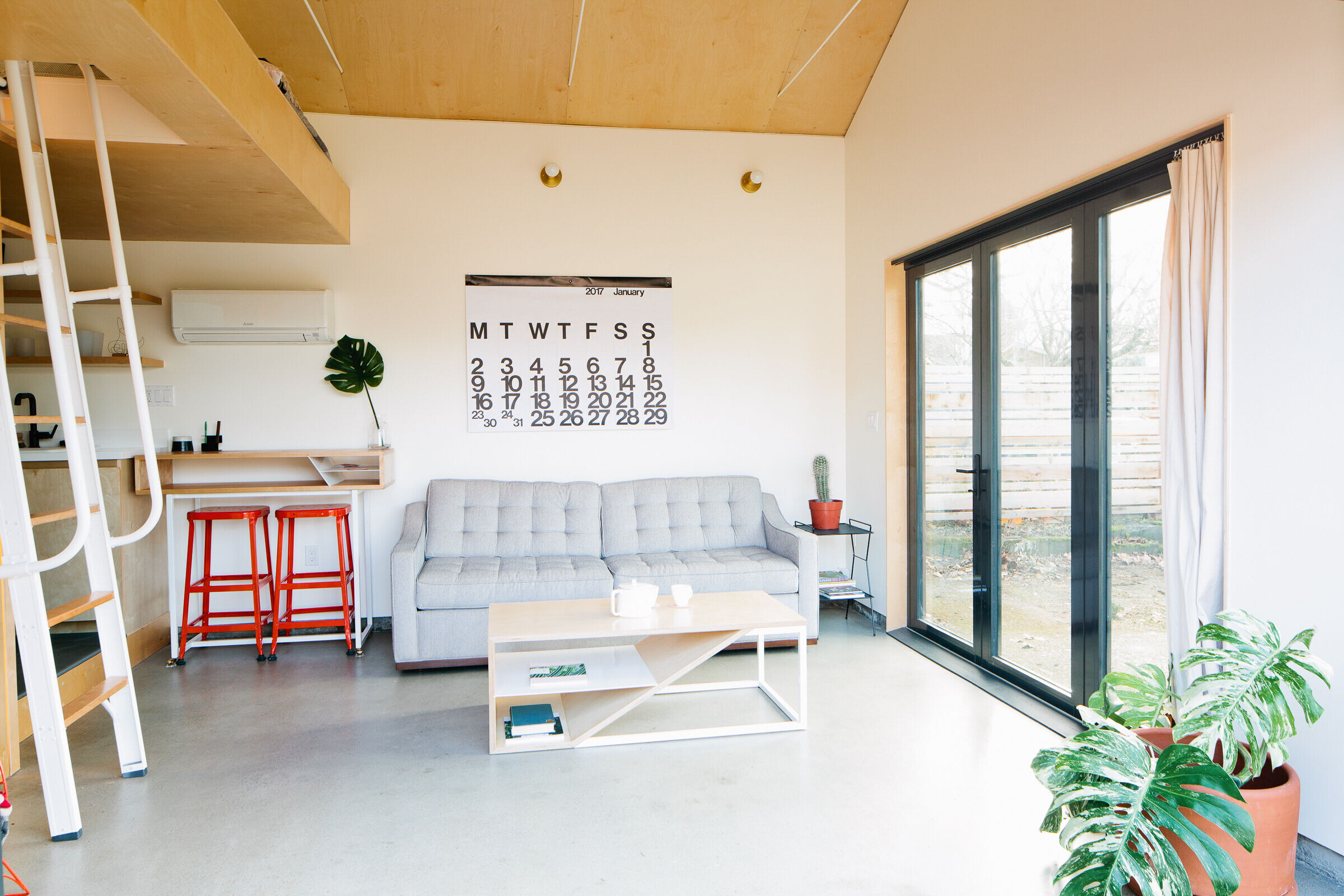 A simple volume of wood defines the newly inserted bathroom space, and a sleeping loft above is accessed by a custom powder-coated ladder.
The owners requested that we redesign their existing garage into a space that could be utilized for short-term rentals and a place for family to stay. A sleeping loft was a must, and a full bathroom and kitchenette added functionality to the space.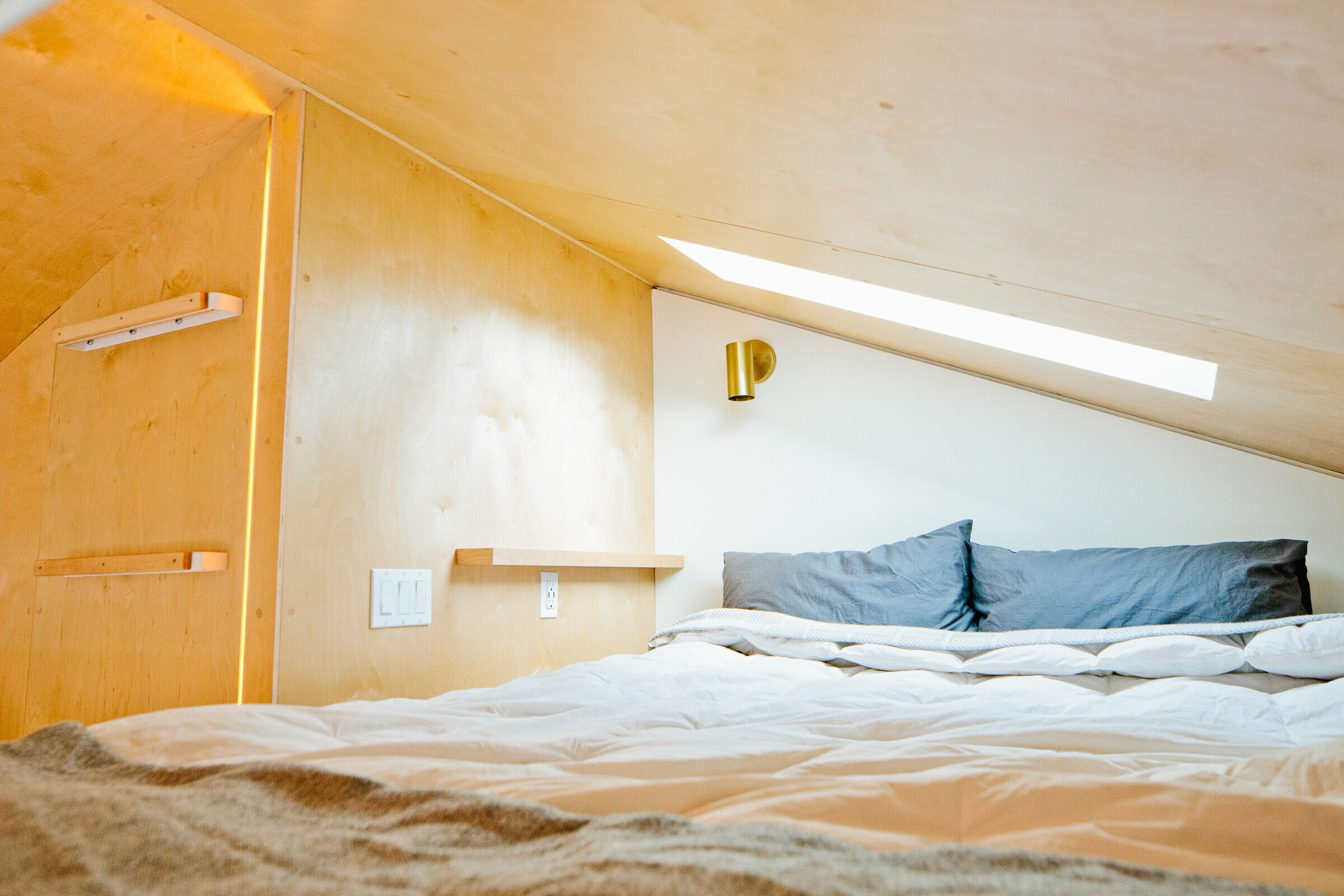 The owners were particularly interested in warming up the space with the use of wood, and using painted walls and concrete floors as clean contrasts to the wood.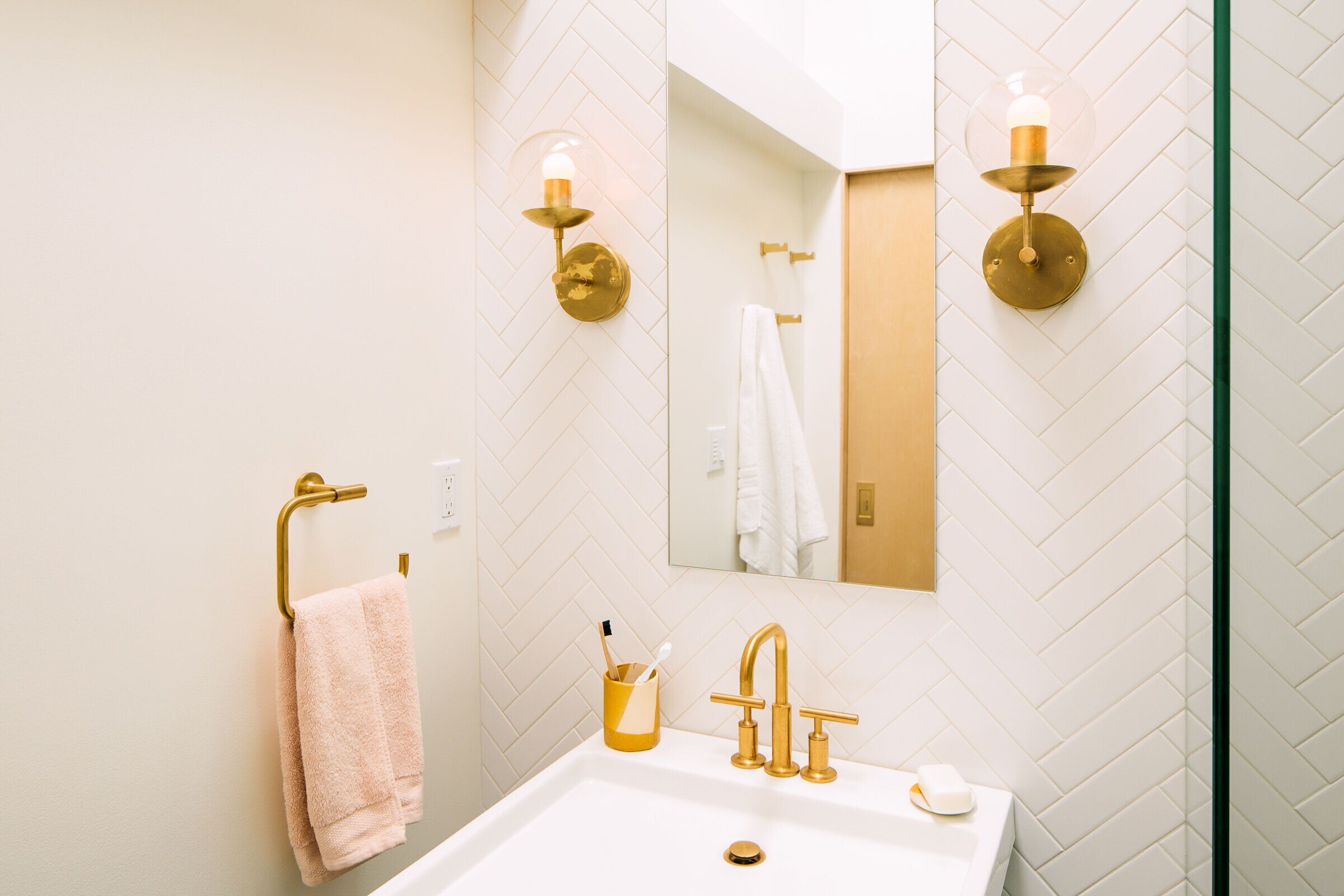 Team:
Architects: Ment Architecture LLC, Solomon Berg, Adam Lawler
Builder: Birdsmouth Construction
Photographer: Colin Cabalka