A symbiotic science park
Hsinchu City located northwest of Taiwan contains its own unique charm, each area has its atmosphere and identity. The west side of the site (x site) is the downtown of the new and old Hsinchu City which has a sense of a cultural atmosphere; the east side of the site is the major transportation hotspot for Hsinchu, which connects with the biomedicine science facilities and other high-end industrial parks; on the south side it is adjacent to academic and research units, which convey a sense of innovation and academic spirit.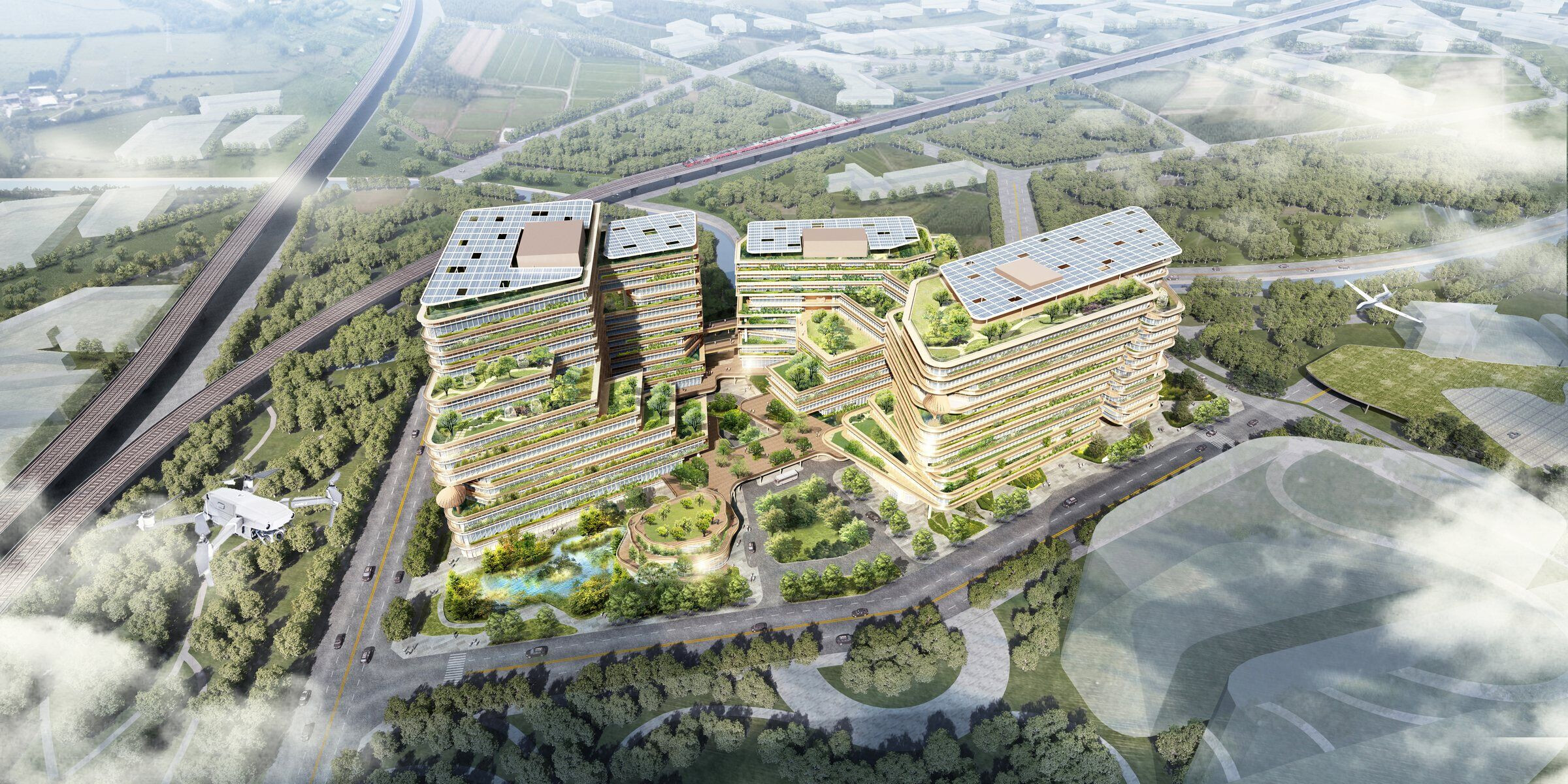 The future science park will be a magic forest
We connect all these energies of Hsinchu City through the "i-Line", like plant seeds that grow and thrive in our x-site, becoming a magic forest that combines art, humanities, technology, and ecology.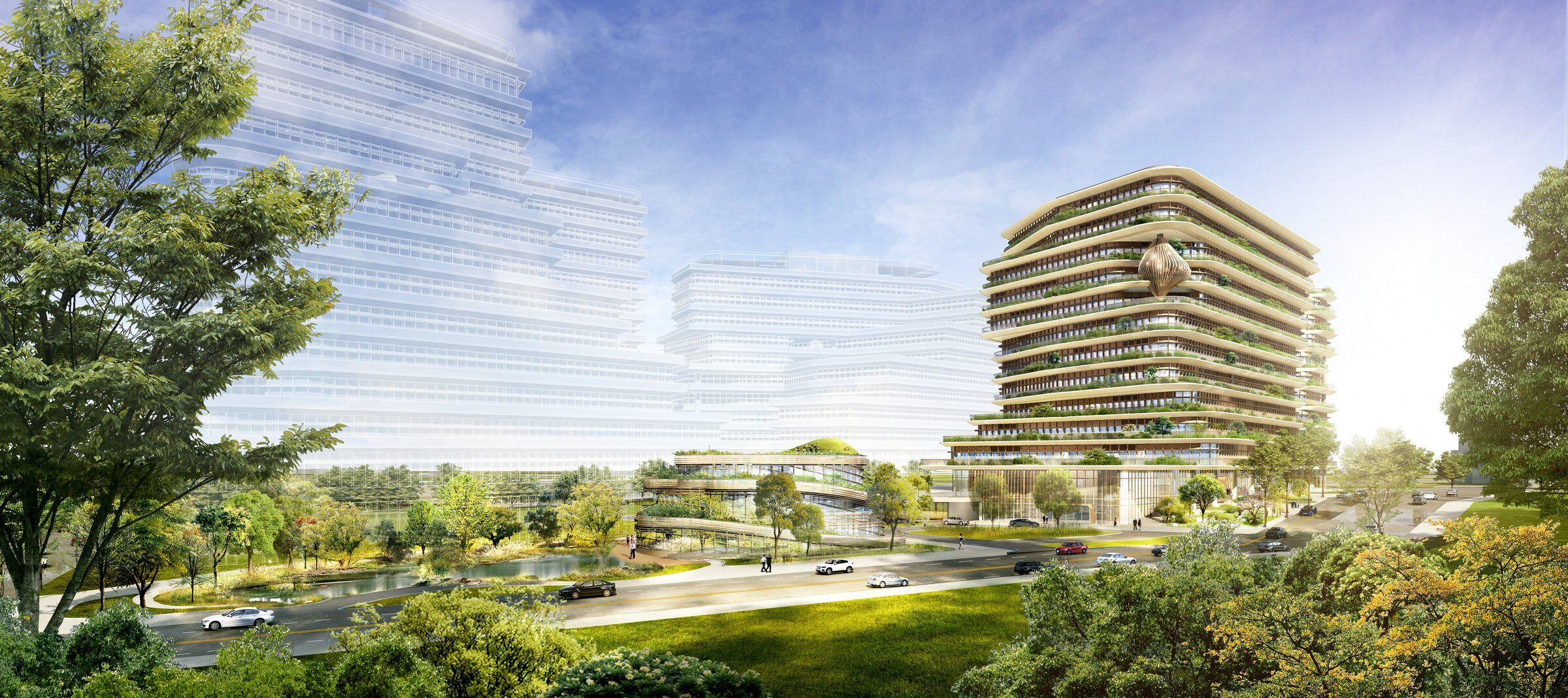 A mutually beneficial science park
i-Line starts from the east of Hsinchu Science Park and connects to the big station in the west. Based on the science and technology industry and humanistic features of Hsinchu City, the i-Line connects the potential points of the city through the open space and green corridors and draws the technology industry and the citizens closer. The strip-shaped open space in the center of the site is a science and technology street. Technology companies on both sides are here to apply innovative products: drones, robots, smart perception systems, VR and other projects can all be displayed and simulated in street situations.
Innovation (new creation) + Intelligence (wisdom) + Incubation (incubator) as an energy source to nurture this technological artery.
X-site, an important node in i-Line is like a forest bursting biodiversity. All life is mutually beneficial and symbiotic, and together maintain a recyclable system. The industries in the park will also be as abundant as the forest.
Design method: AI import volume simulation, shrinking layers to create a space closer to the outdoor
In terms of architectural design, we used AI to simulate the volume configuration that is most suitable for the strong monsoon in Hsinchu, calculate the most energy-efficient facade, and learn from the forest ecological structure to introduce different floors into different space types. Spread out the activities on each floor, large and small balconies, outdoor ladders like climbing vines, and bridges connecting the buildings to enhance the opportunities for internal users to communicate with each other.