The Poppy Factory was established in 1922 to provide employment for veterans and raise funds for families affected by war. In 1926 the charity moved to its current location in Richmond in Southwest London. Its premises have evolved over the years and occupy a group of buildings including a 1932 Art Deco "Factory", where poppies are still made as a symbol of Flanders Fields to mark the end of WW1 hostilities on Remembrance Day. More recently the charity has expanded its role to help find employment nationwide for veterans with health conditions or impairments. This initiative, combined with the challenges their buildings presented for accessibility and environmental performance, prompted the commission.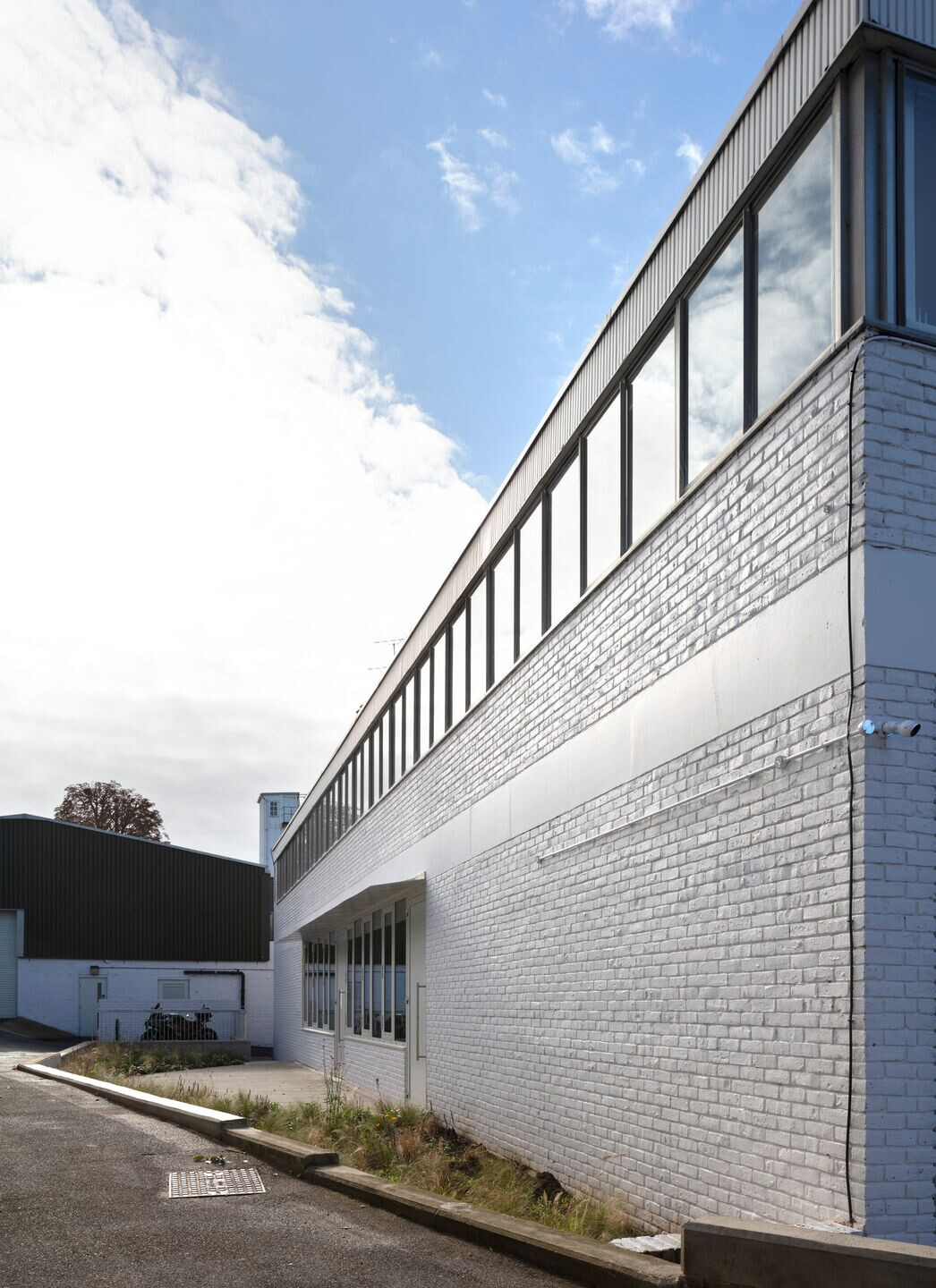 The Poppy Factory itself is made up of three buildings: the 3-storey "Factory", a single-storey portal frame warehouse and a two-storey 1970s building. These house the poppy workshop and warehouse, and offices. The upper floors are let as tenanted office space to provide funds for the charity.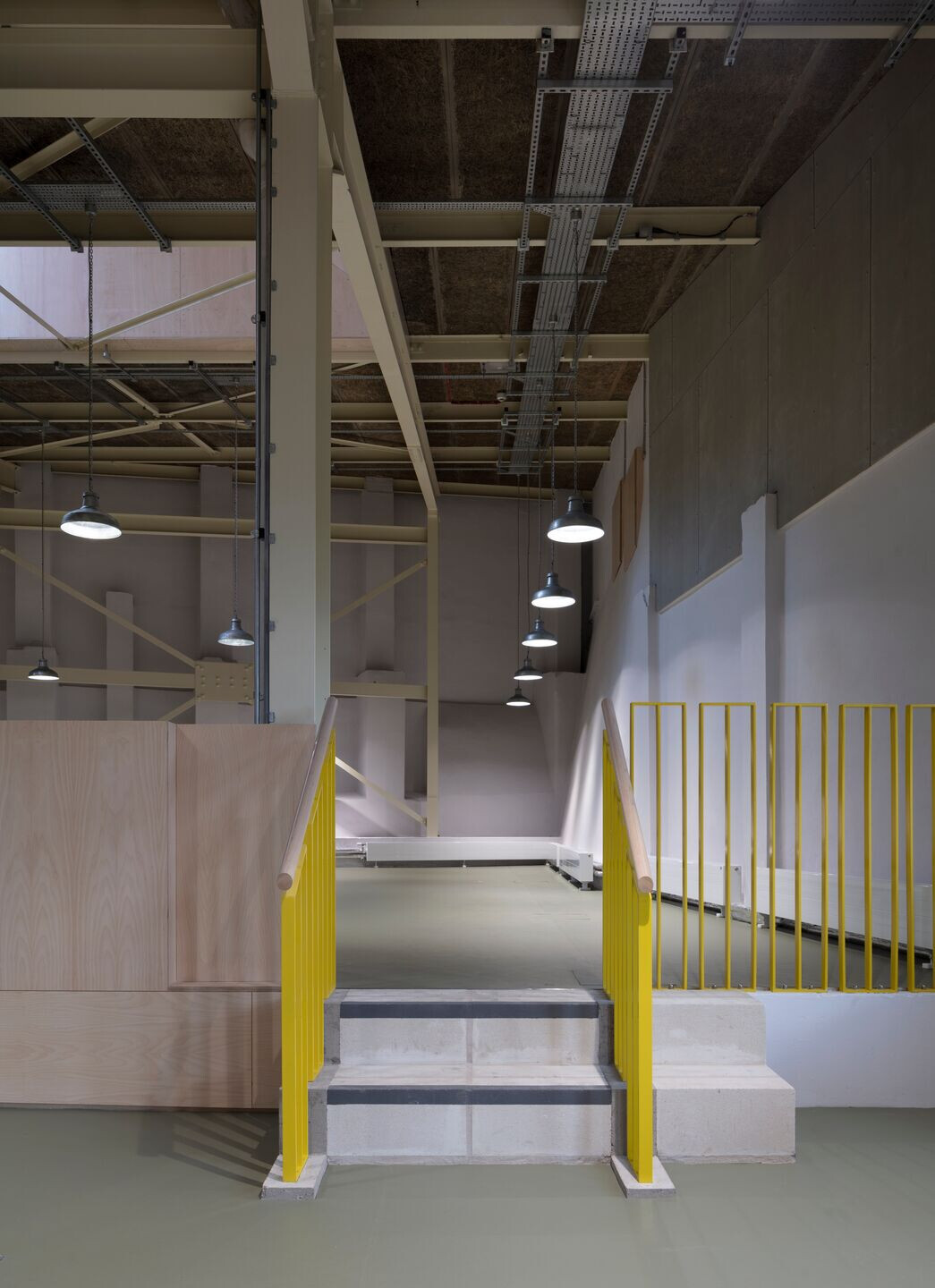 Our work takes its cue from two lines in Robert Graves's poem "Recalling War":
'The blinded man sees with his ears and hands,
As much or more than once with both his eyes'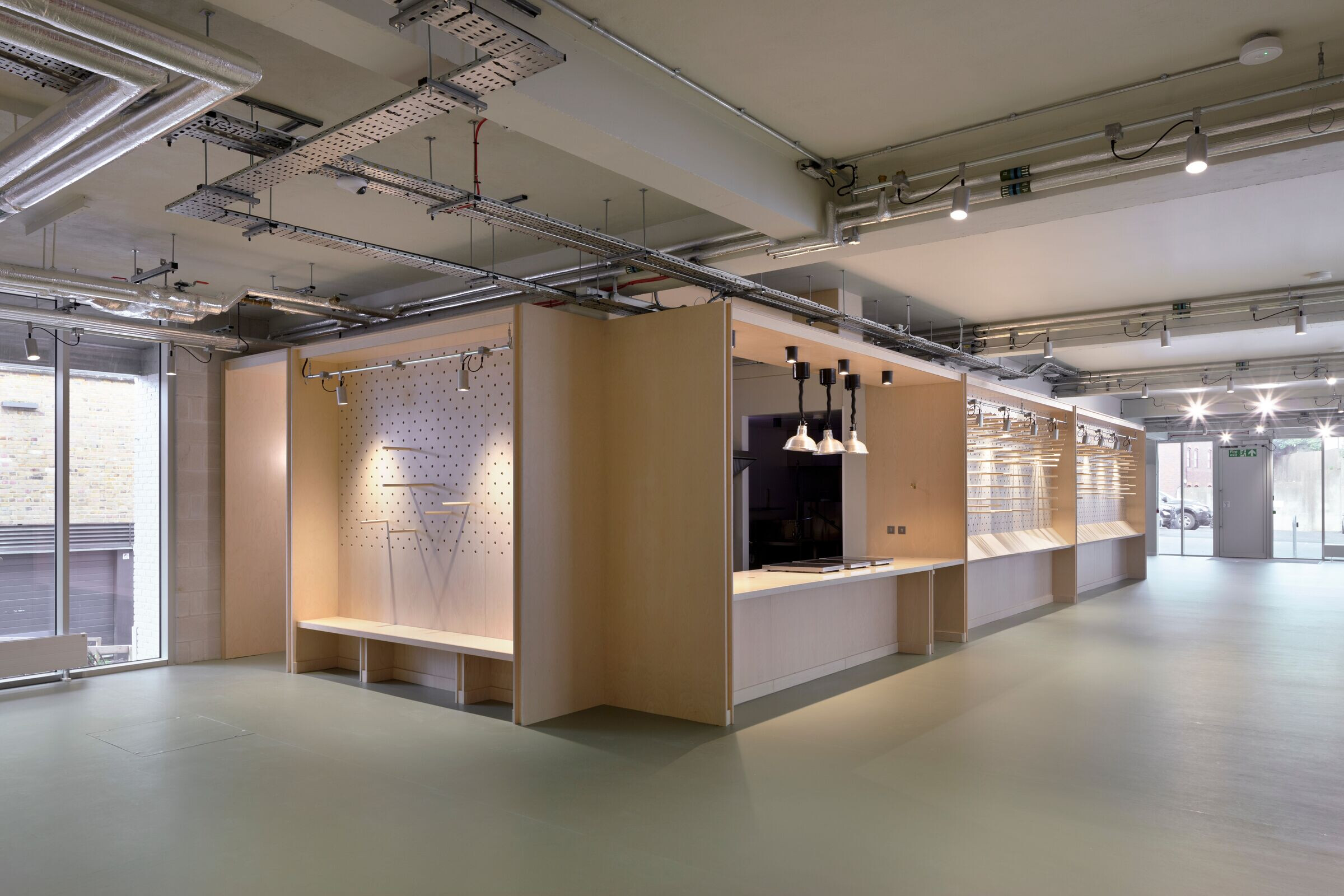 Graves's poem celebrates a known phenomenon, that those who have lost a sense, discover acuity in another, and explores the visceral possibilities of sensation be that sight, hearing, smell or touch. Inside, space is daylit and pools of light aid orientation; materials have been chosen, including for their insulating or conductive properties to vary their texture and temperature to the touch; a 10-metre-long planter in the office is richly planted with aromatic species; outside the café and exhibition space, further planting brings fragrance and the sound of bird song through the open windows.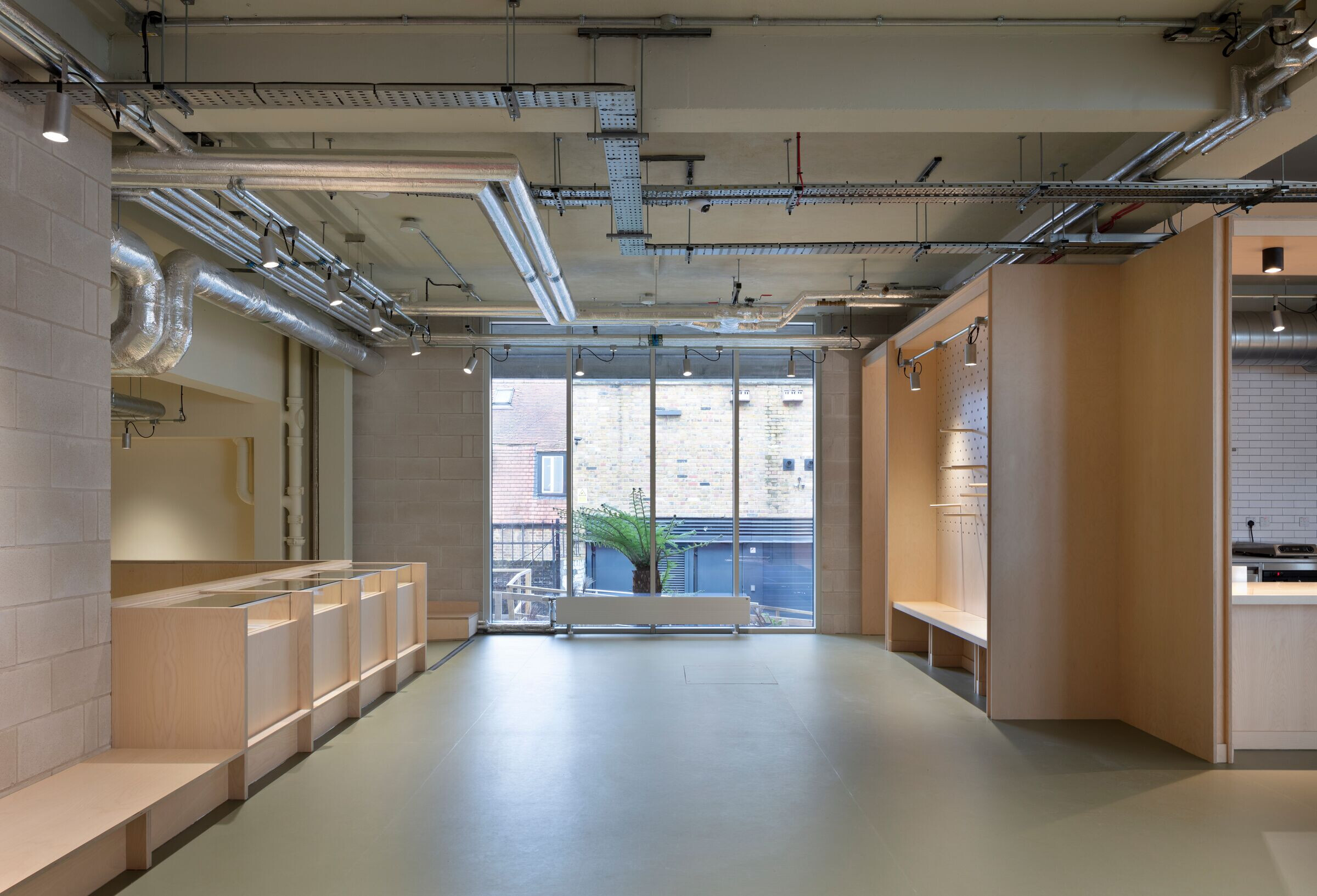 The scheme brings the existing buildings together creating a campus and stronger sense of community. It unites factory and office staff by linking their three buildings in a single barrier-free accessible landscape of connected spaces where floor levels vary by as much as 2.5m. The work involves an extension and reconfigured interiors, creating new naturally ventilated and north lit office space within the existing 7m high warehouse volume transformed by the introduction of skylights and by opening-up a façade to the prospect of the charity's charming 1930s housing estate to the south, built for factory workers, now a mature verdant landscape where staff still live.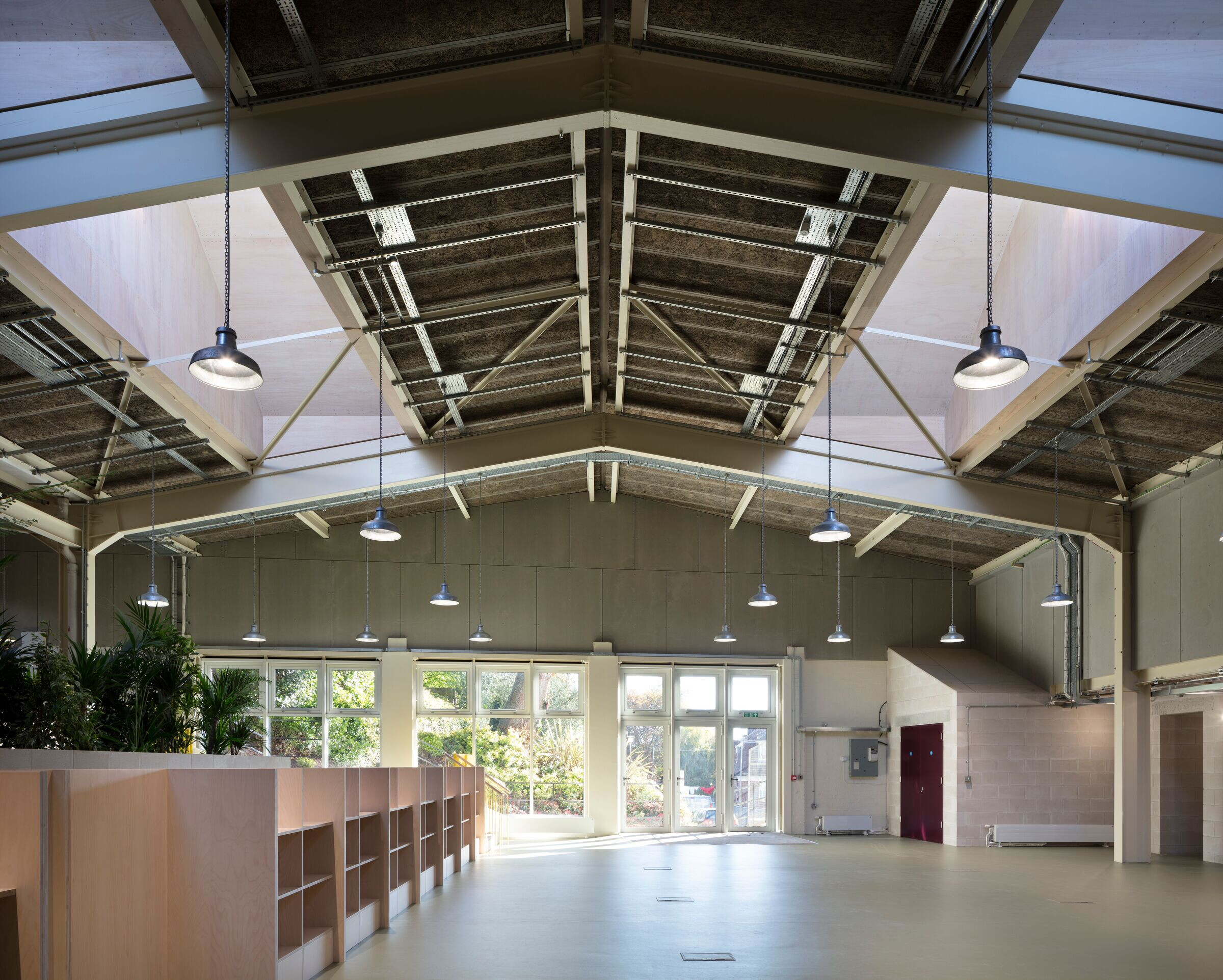 The charity hosts daily tours for school children and members of the public. The 1970s building becomes the public face of the organisation, housing their new foyer, exhibition space, auditorium and café which is also used by staff. During the process we collaborated with artist Paul Morrison on the design of a 'Poppy Portico' to mark the public entrance to the building and to signify the role of the organisation. This has not yet been realised.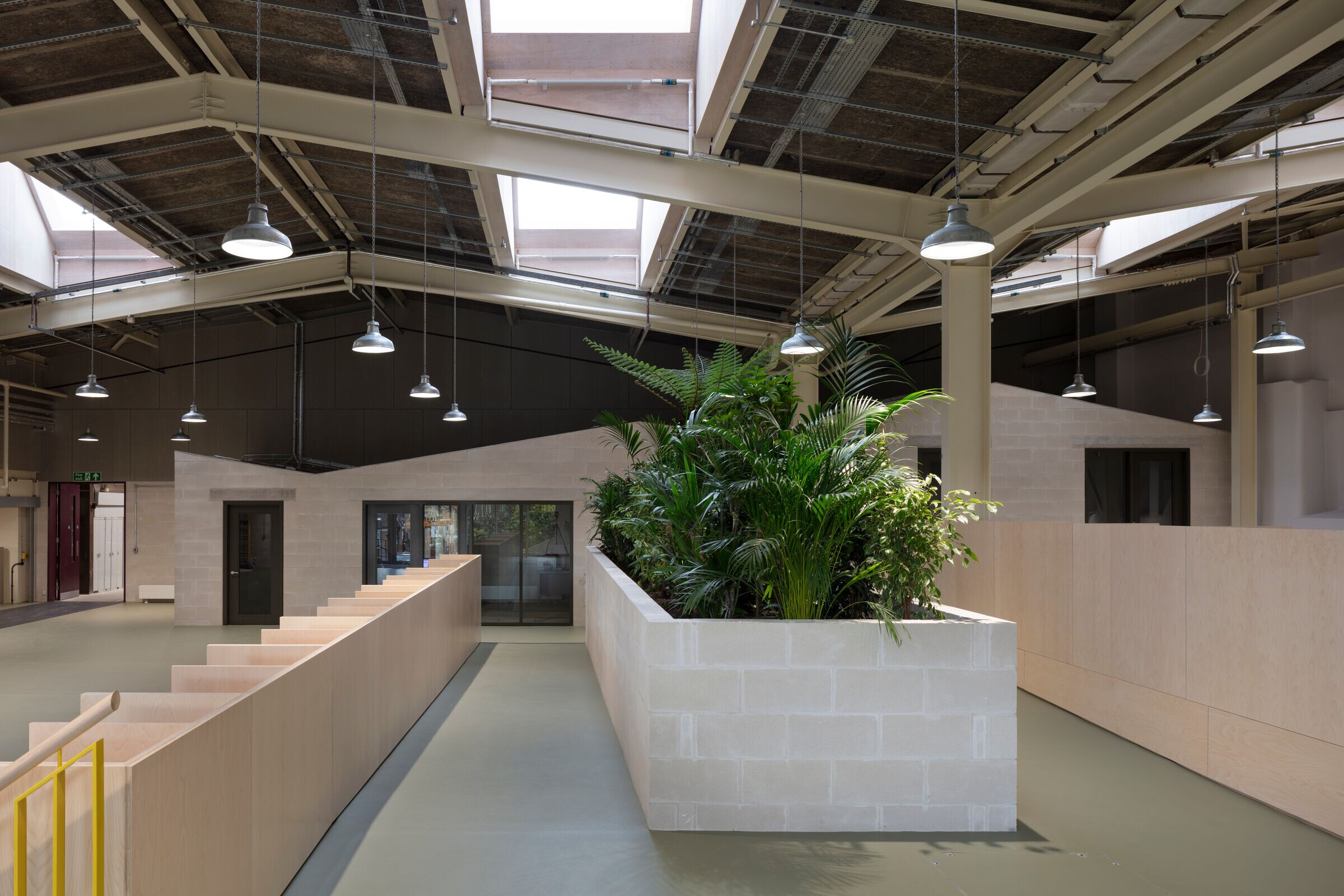 Architect's View
We divide our practice between the refurbishment and construction of buildings. We continue to learn much about durability, character, comfort and sustainability from refurbishment. Conservation and adaptation require more than just the repair of fabric, and replacement of services to improve performance. We seek to understand what is of value in a building, what you might call embodied memory.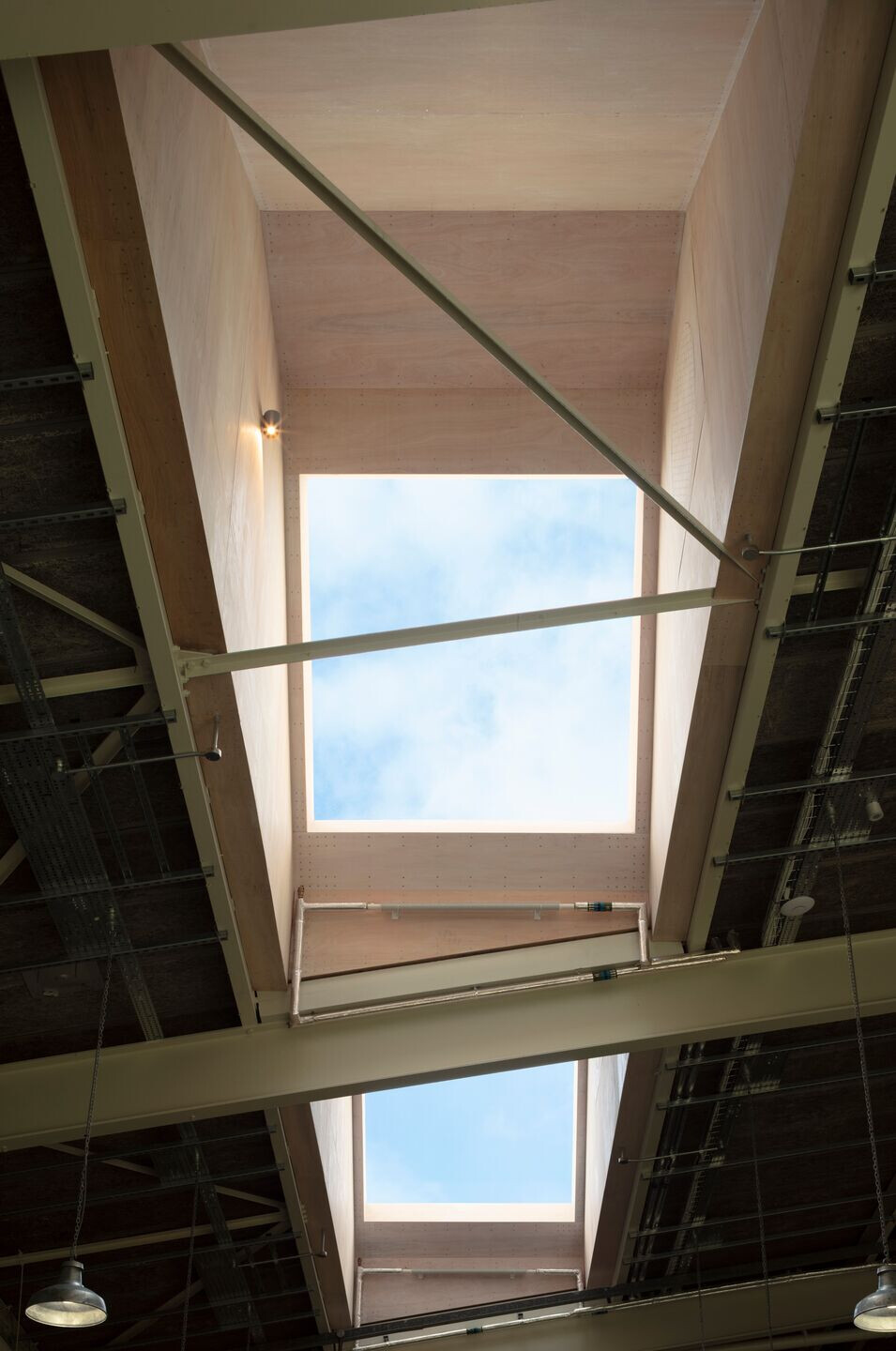 Refurbishment has, for a long time, been treated as the lesser option, especially by government. As a result, much of the nation's building stock is condemned to early obsolescence and demolition. Finally, sustainability has changed the narrative. We all agree it is hugely wasteful of resources and embodied energy. Our design for the Poppy Factory replaced a new-build scheme. It makes significant fabric improvements, reducing the energy demand and hence CO2 emissions; it unites the Factory workshop and office employees, creating a single barrier-free accessible built environment on a hilly site; it creates a more comfortable naturally ventilated and daylit office within an existing warehouse; and co-opts an unloved building to be the new public face of the organisation; overall a better place to work whilst reducing the buildings' impact on the environment. Objectives not previously considered feasible through refurbishment.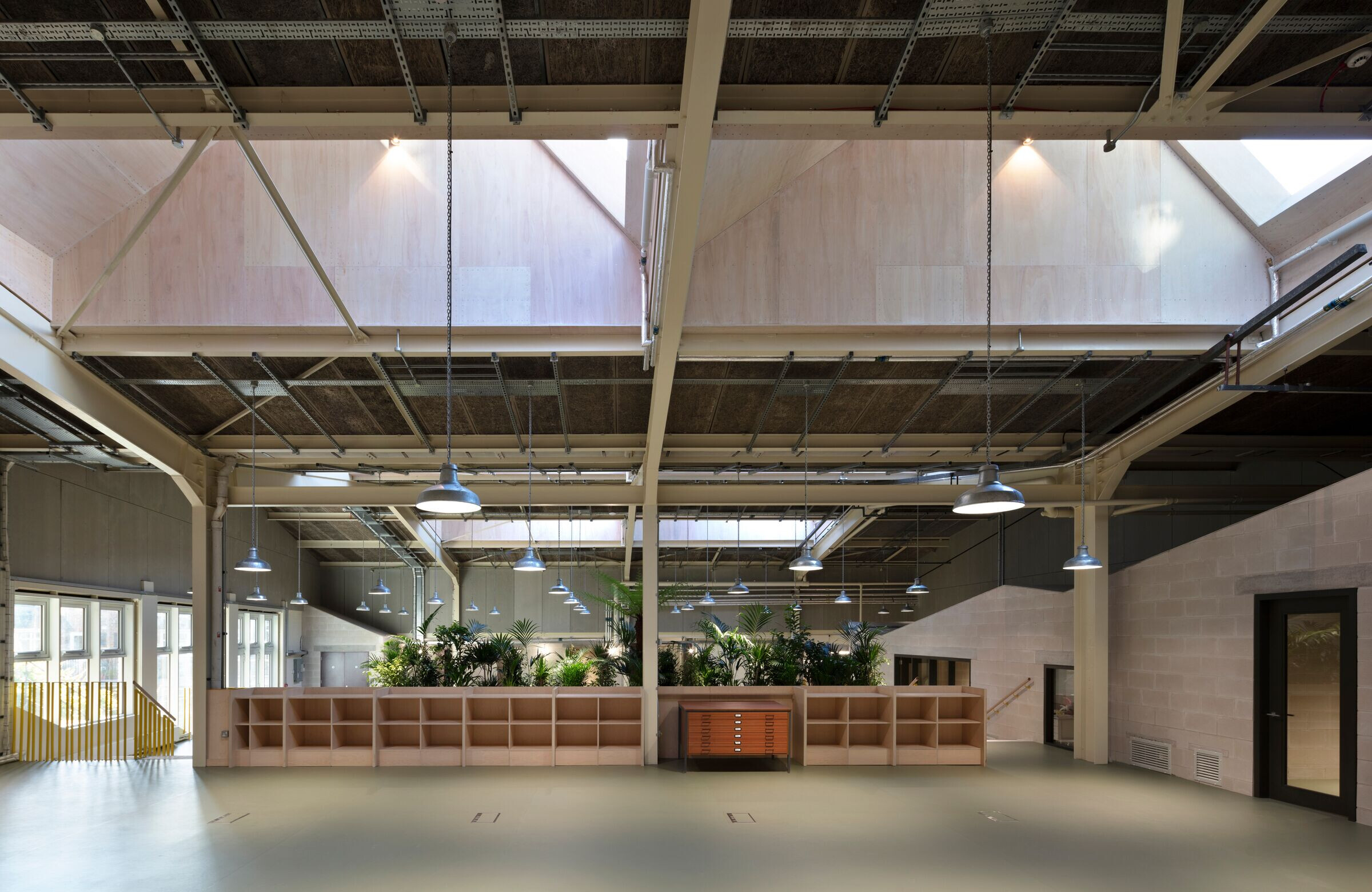 We strive to set an example in our work, and we can demonstrate how different generations of buildings are suited to a broad range of uses, and over the last 25 years, we have done this for many different public and private sector clients in the fields of education, work, healthcare, home, the arts, and community use.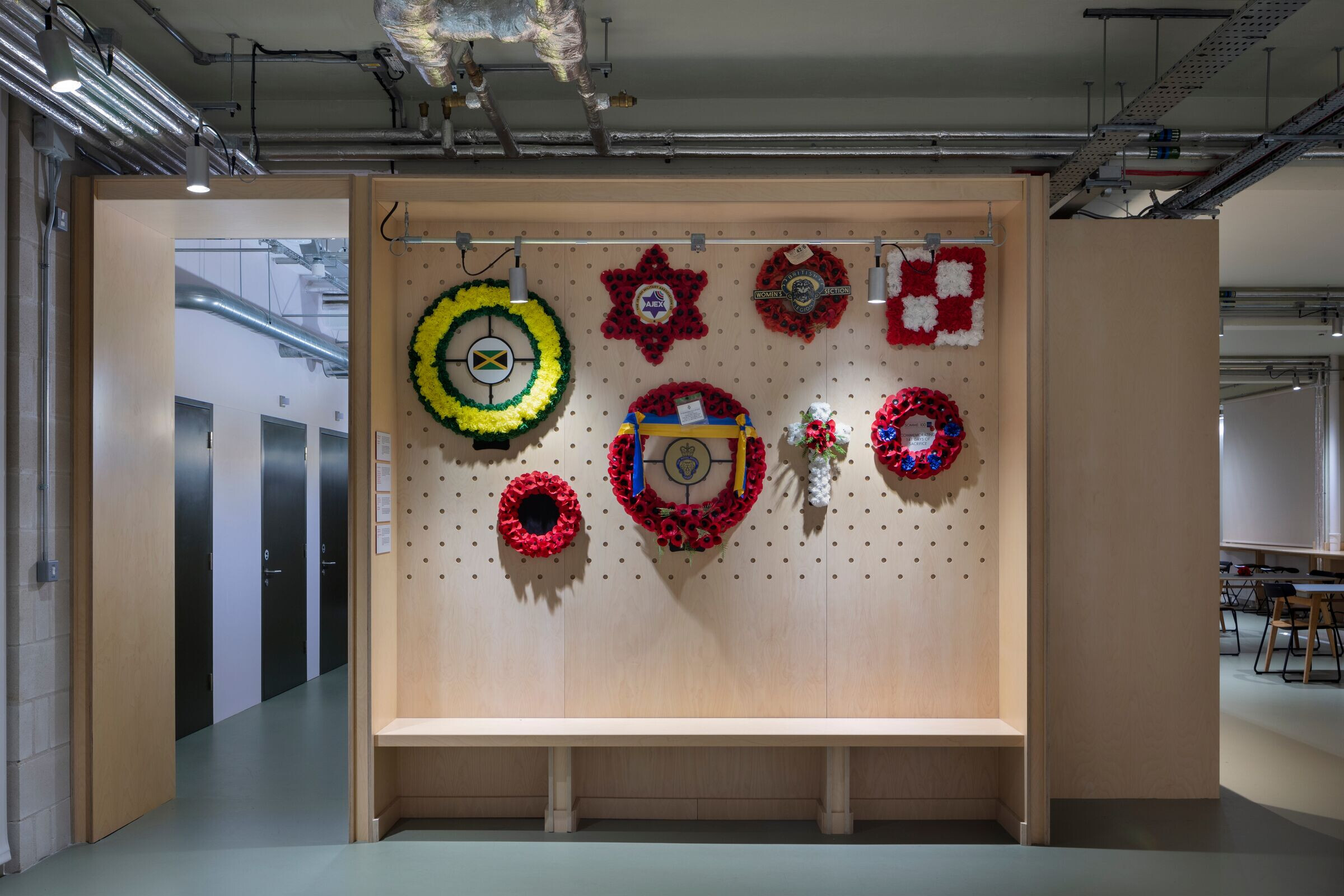 Team:
Architect: Henley Halebrown
Client: The Poppy Factory (with Stanhope as client strategic advisor)
Structural Engineer& M&E Consultant: Arup
QS: Alinea
Project manager: RealPM
Planning consultant: Gerald Eve
Building control: Socotec
Exhibition design: Samantha Heywood with Amanda Shepherd
Exhibition design management: Gardiner & Theobald
Main contractor: Byrne Group
Photographer: Nick Kane