Weekend House on the Water, Weseby
Weseby, lying directly on the Schlei has developed over the years from a former fishing village, to a popular holiday destination for tourists. Many holiday homes line the banks of this widest stretch of water, the Große Breite.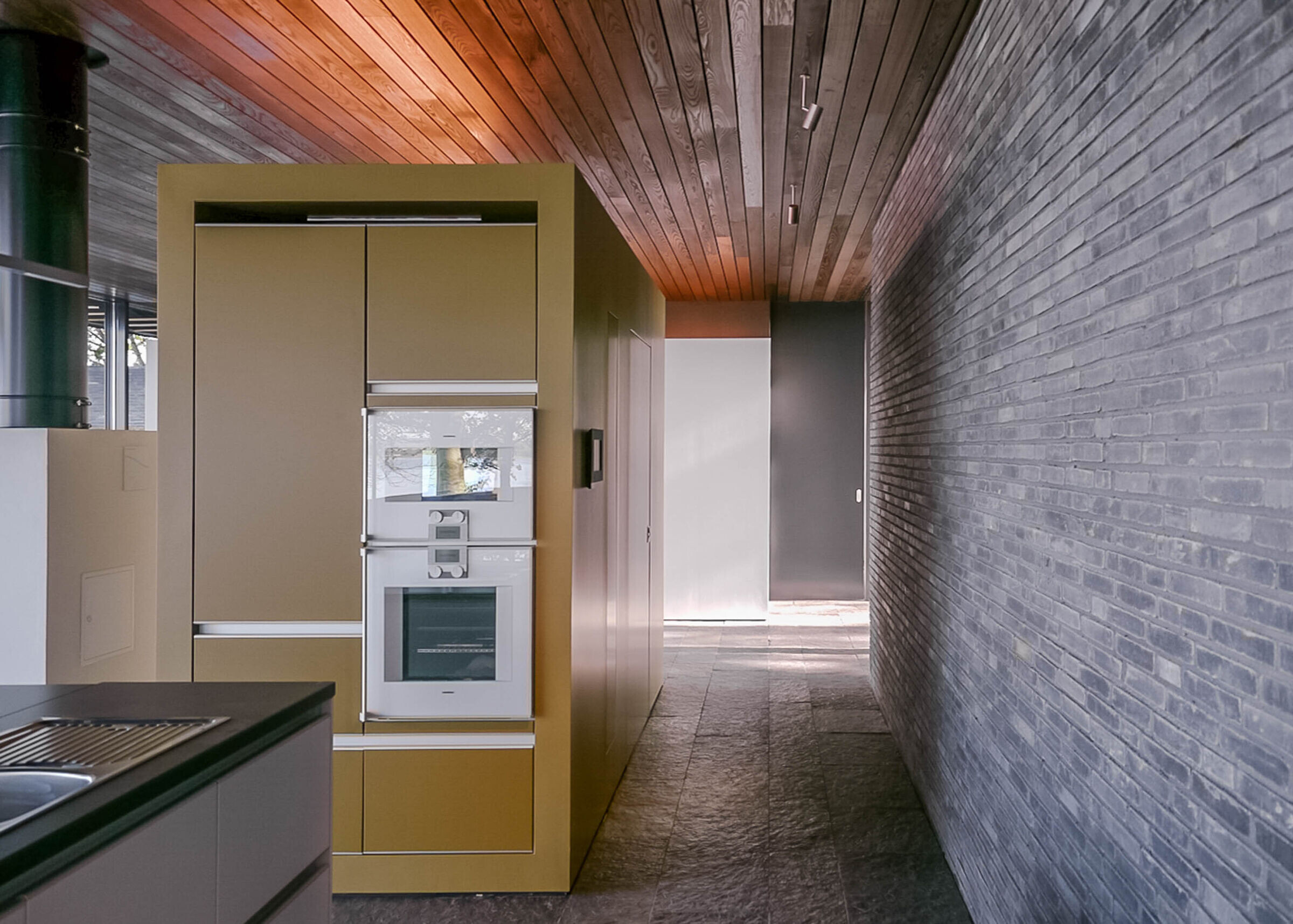 Idyllic Position on the east bank of the Baltic Sea water inlet
The view over the water is not in a northerly, but in a westerly direction with idyllic sunsets! The Große Breite is a paradise for water sport activities, while Weseby, with its paths along the banks of the Schlei, offers fine nature walks for local people, as well as visitors.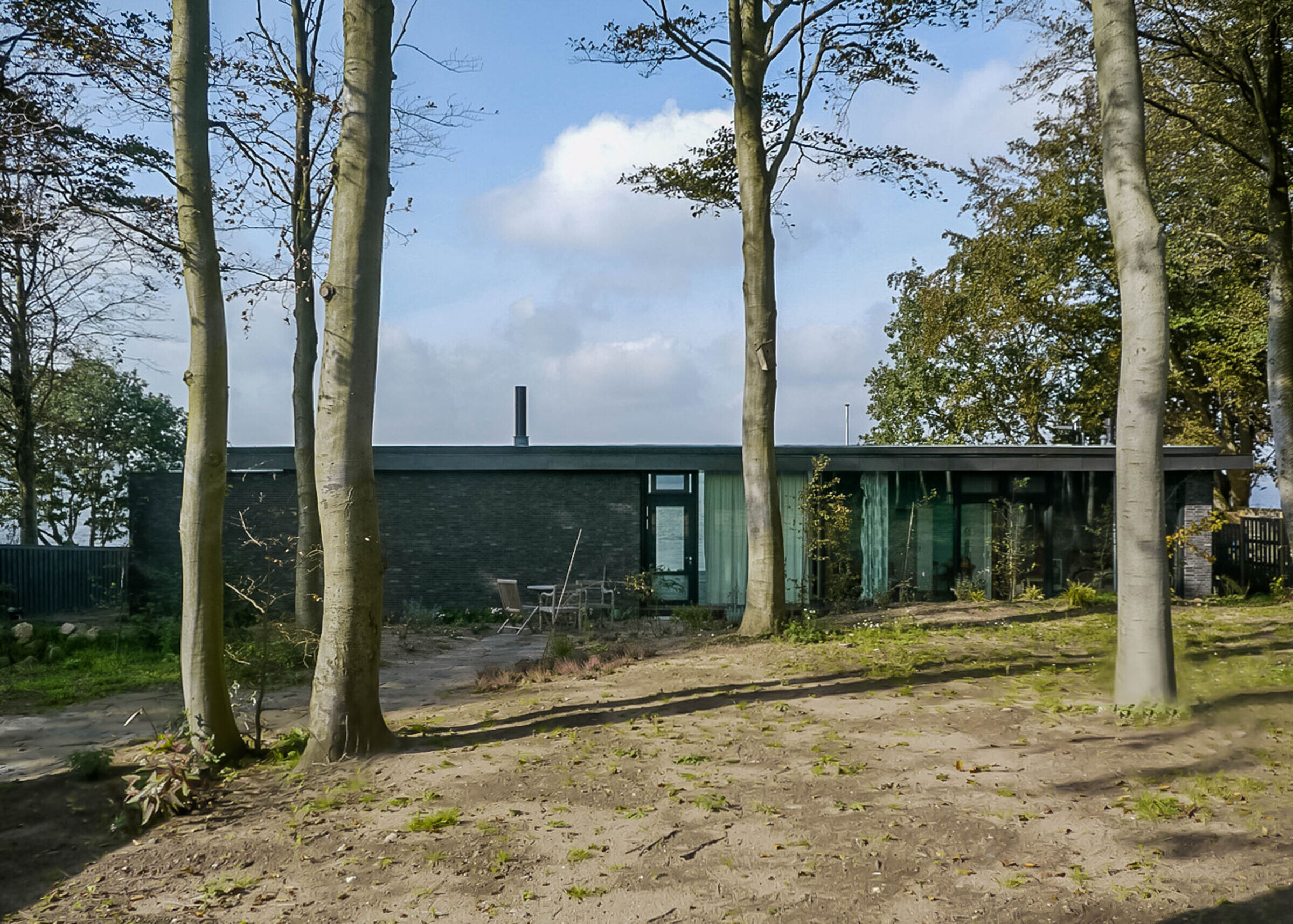 In accordance with the client's wishes, a bungalow as a holiday home was to be built on this picturesque plot of land, directly on the east bank of the Schlei. It was to be a reinterpretation of Scandinavian-style architecture, incorporating a clear and clean design as such, thereby taking into account the regional atmosphere.
Clear Forms, Elegant Architecture
The glass cube building, 20 metres long, by eight metres wide, is divided by two shear walls of anthracite grey brick in the north- east, visible from outside as well as from within. In spite of the colour, a feeling of warmth and nobility reigns.
The almost massive nature of the walls form a structural back to the building, and during the autumn and winter storms, form a protective element, which also lends an feeling of comfort and coziness.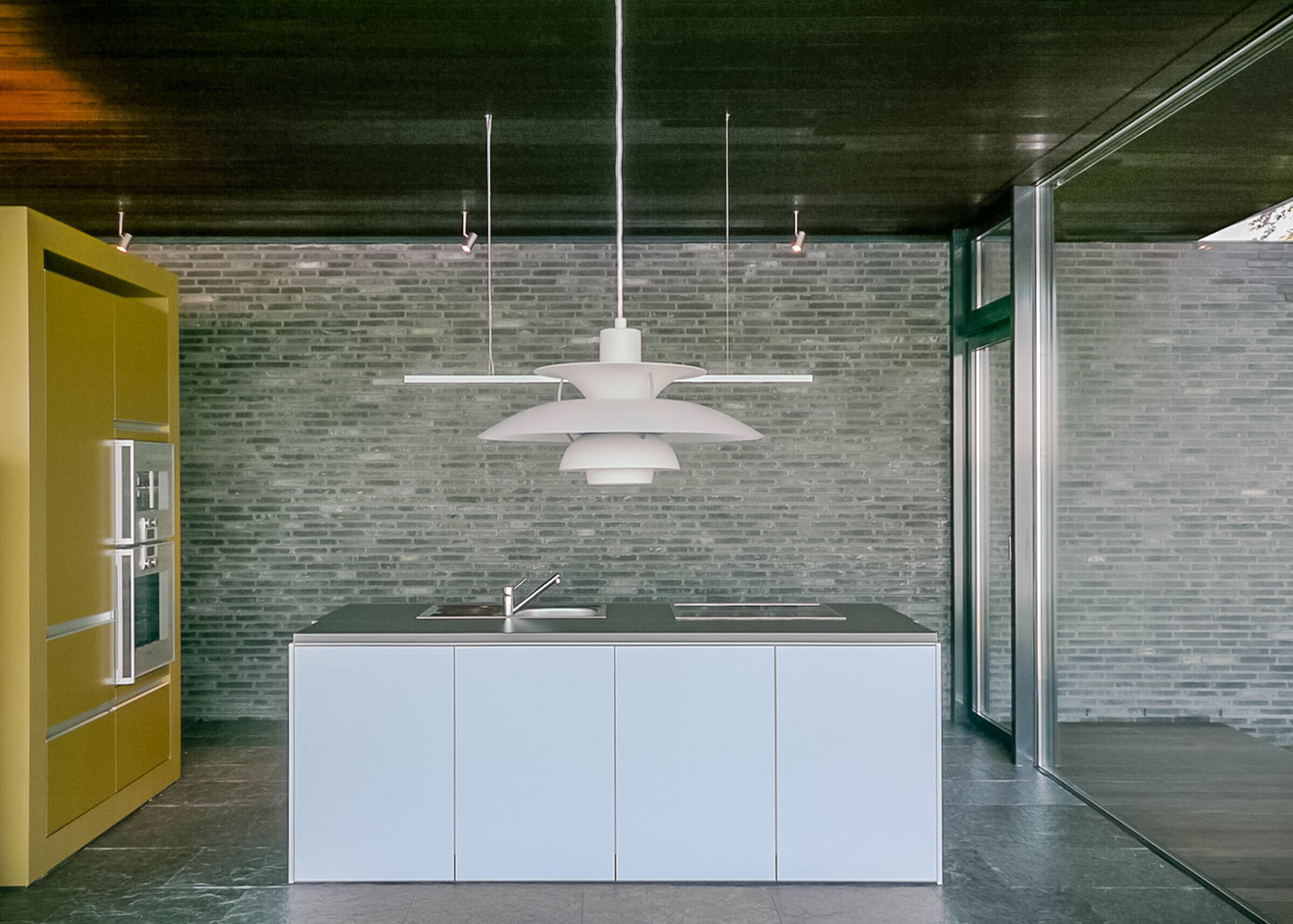 Large glass window panes, almost completely unframed, give an unrestricted view over the Schlei. Wide terrace decks of solid wood, stretch out from the house, giving it an additional beach house feeling.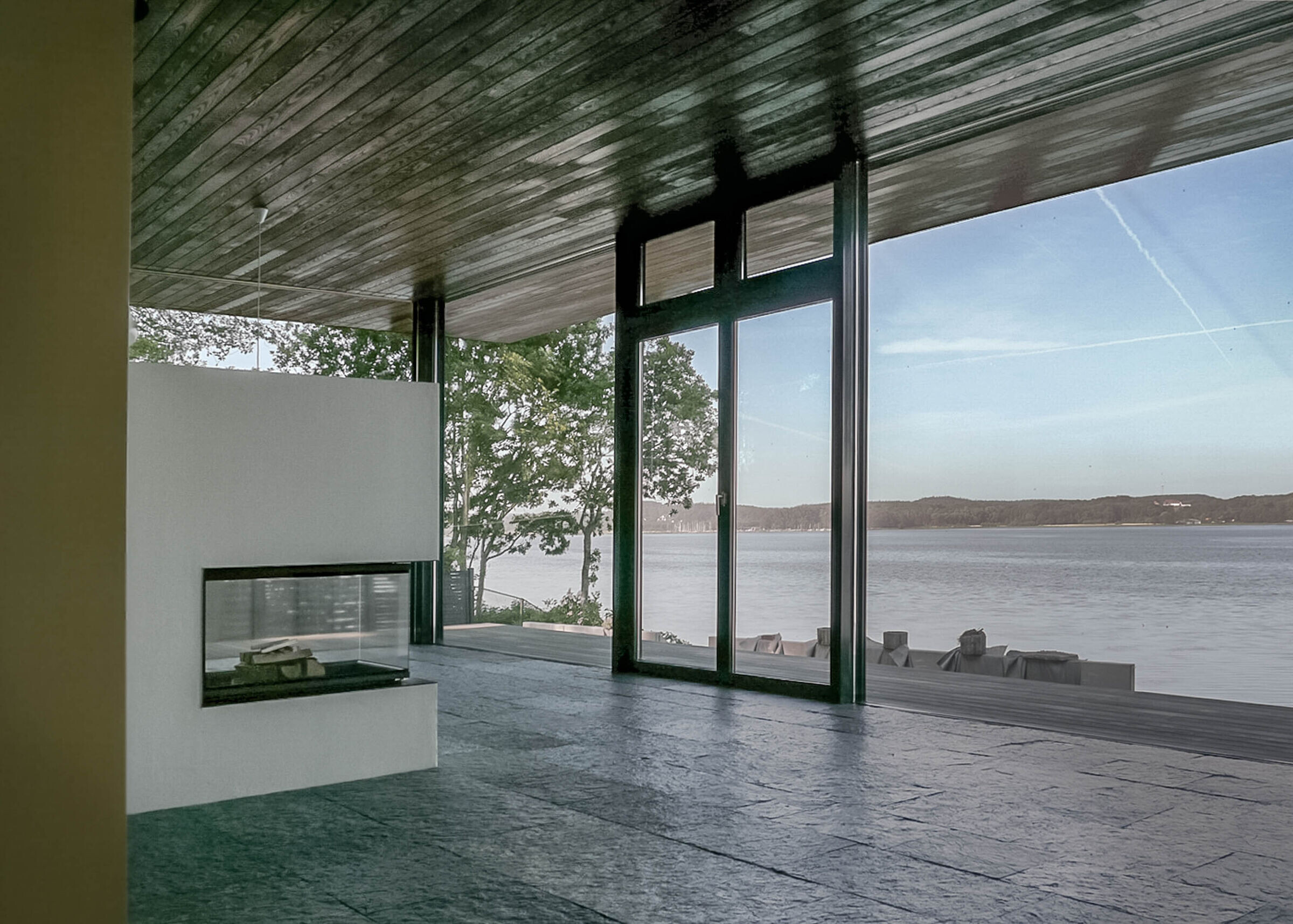 Scandinavian Influence in all Interior details
The clear forms continue throughout the interior, where alternating walls and integrated sliding doors transform the house into square units. A dark, slate floor and a wooden paneled ceiling accentuate a natural interior comfort. Here and there, wall panels, painted in understated colour tones, provide contrast without being obtrusive.
The large living area and kitchen block are complemented by a glass fireplace, which provides for coziness during the cold winter months. The parents' bedroom follows, along with bathroom and sauna looking over the Große Breite. Two smaller children's bedrooms look out east, over the large, cultivated garden, incorporating the birch tree plantation, still in existence.