Yamatsuri Town is located at the southern end of Nakadori in Fukushima Prefecture, the Tohoku Region of Japan. Also is on the prefectural border of Ibaraki Prefecture. Yamatsuri Elementary School, which integrates five elementary schools into one, is the culmination of child-rearing support measures promoted by the town.
The center of the town is called Higashitate. The Kuji River runs southward on the flatlands in the mountains and the JR Suigun Line, which connects Mito and Koriyama, and Route 118, which connects Mito and Aizu, run in parallel. Traditional houses with entrances on the gable side line the road.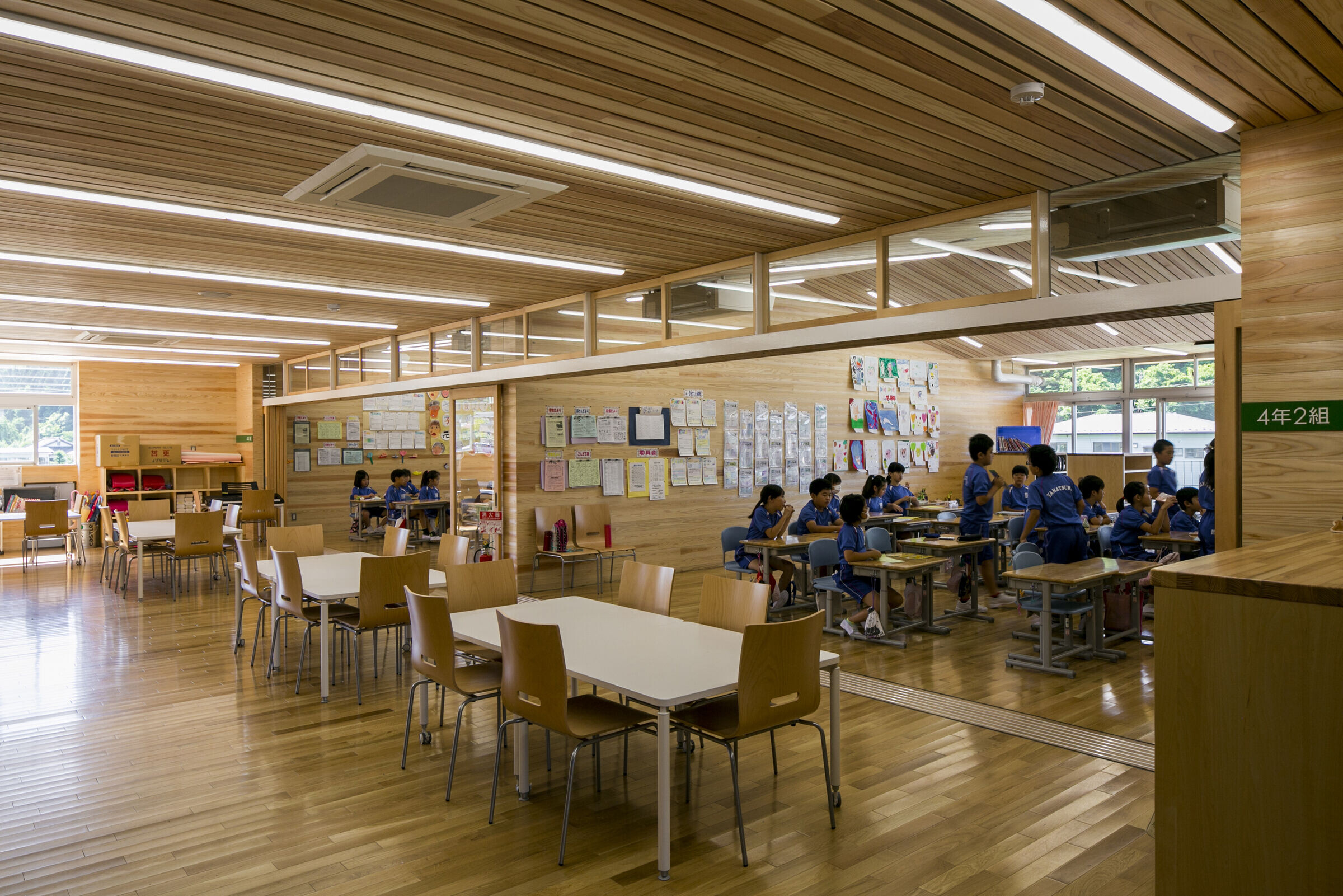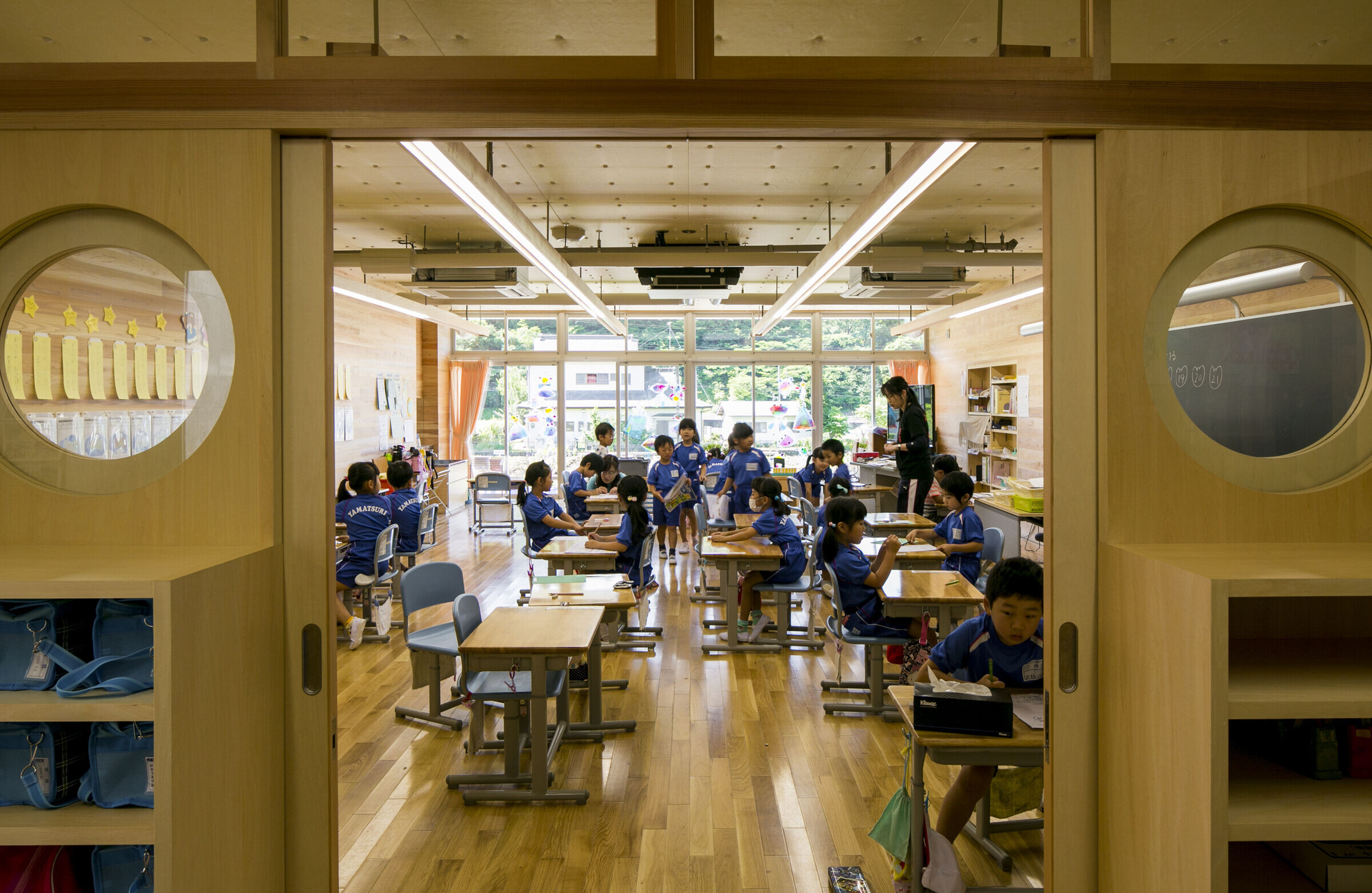 The site is located at the south entrance of Higashitate. The two-story school was placed on the north-south axis on the high land on the back side, and a tall gymnasium was placed on the low part along the national route. The gabled roofs that have uniform ridges line up with and correspond to the Higashitate cityscape and the surrounding mountains at the same time.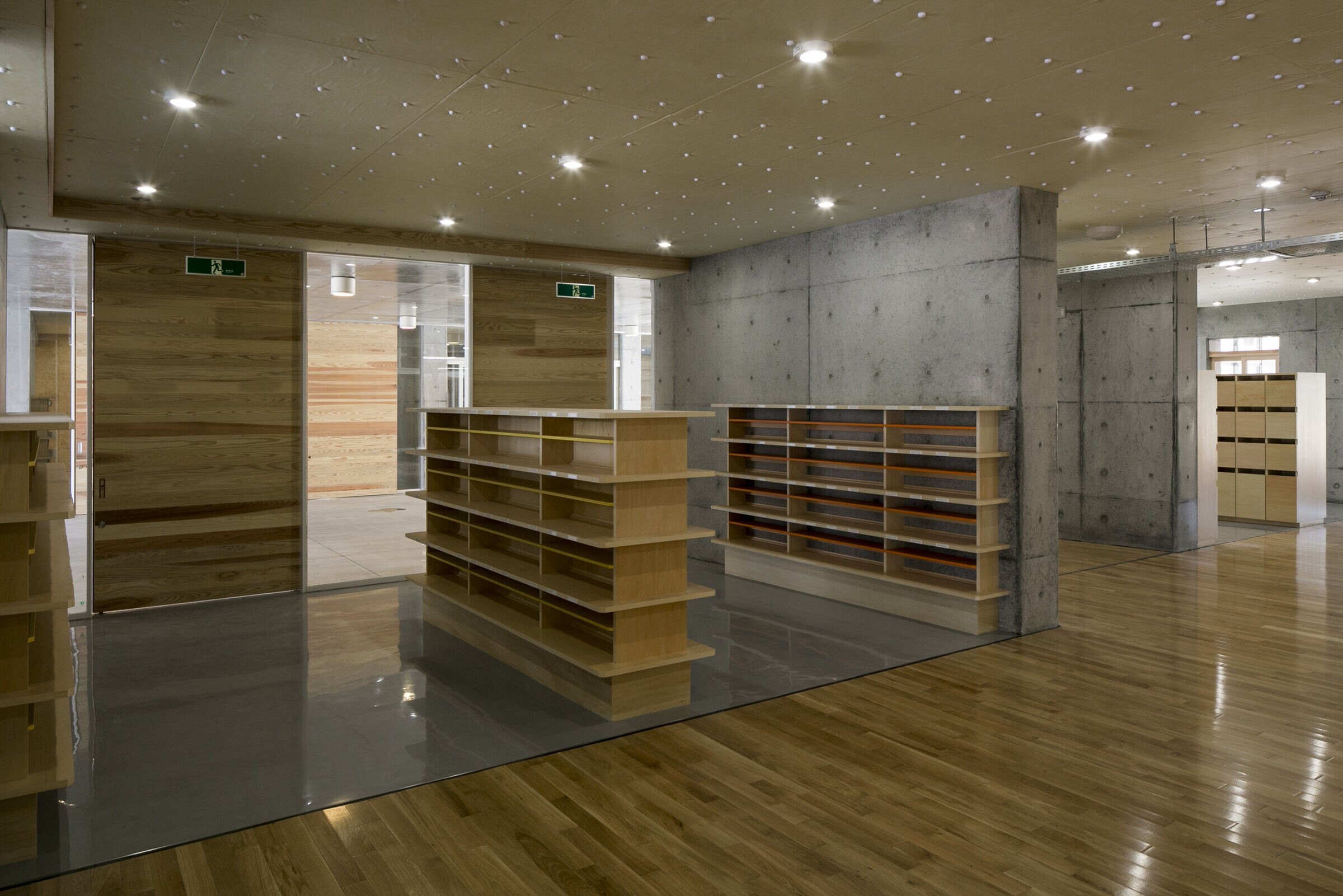 We sought to build a "children's town" here. We imagined that the lively figures of the children that commute from the entire area would rejuvenate the town and the school would become the alma mater to the townspeople when those children become adults. In the morning, the buses that carry all the children that commute from various neighborhoods approach the front of the gymnasium. The path of the morning sun passes through the school from the national route towards the playground. And in the evening hours when all the children are gone, on days when the gymnasium is open to the townspeople, the lights are all aglow.