Inspired by Donald Judd's abstract art, KAAN Architecten renovated 60s office building the Walvis into a sleek new office building with a strong horizontal emphasis. The solid dark bands are on closer inspection light hollow metal constructions.
KAAN Architecten stripped the former 10,000 sqm structure, of the rationalist style that emerged in the 50s-60s, down to its bare bones and completely renovated it. The main ingredients for the redesign were lightness, spaciousness, sightlines, functional clarity and an elegant facade.
The recessed bands of triple glazing in combination with the protruding aluminium create an effect of floating floors. The architects added portholes, a slight maritime reference, in order to avoid a sense of fragility.
A sense of lightness was achieved by keeping the floors as open as possible and seemingly floor to ceiling glazing. Additionally the marble clad lobby was set back and heavy entablature was removed.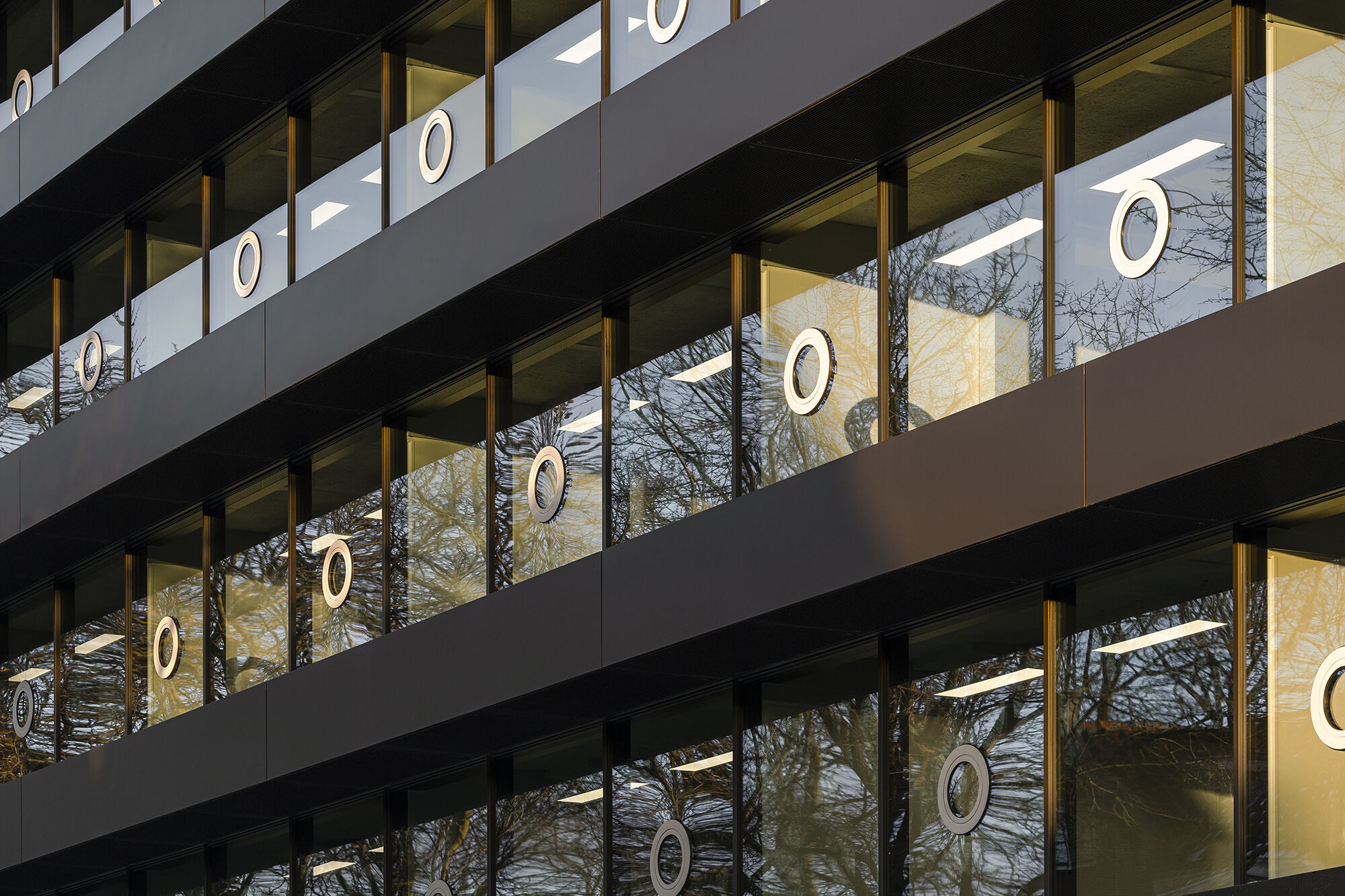 The renovated office building received a BREEAM Excellent certificate.