Over the past 40 years, the McDonald's brand has become deeply ingrained into Guatemalan popular culture. The award of the country's milestone 100th McDonald's restaurant was subject to a design competition, with the winning entry ultimately realized by Taller ACÁ Architects. The architects note the project posed a unique opportunity and challenge in aligning with the brand's previously established corporate and commercial image, which has shifted over time.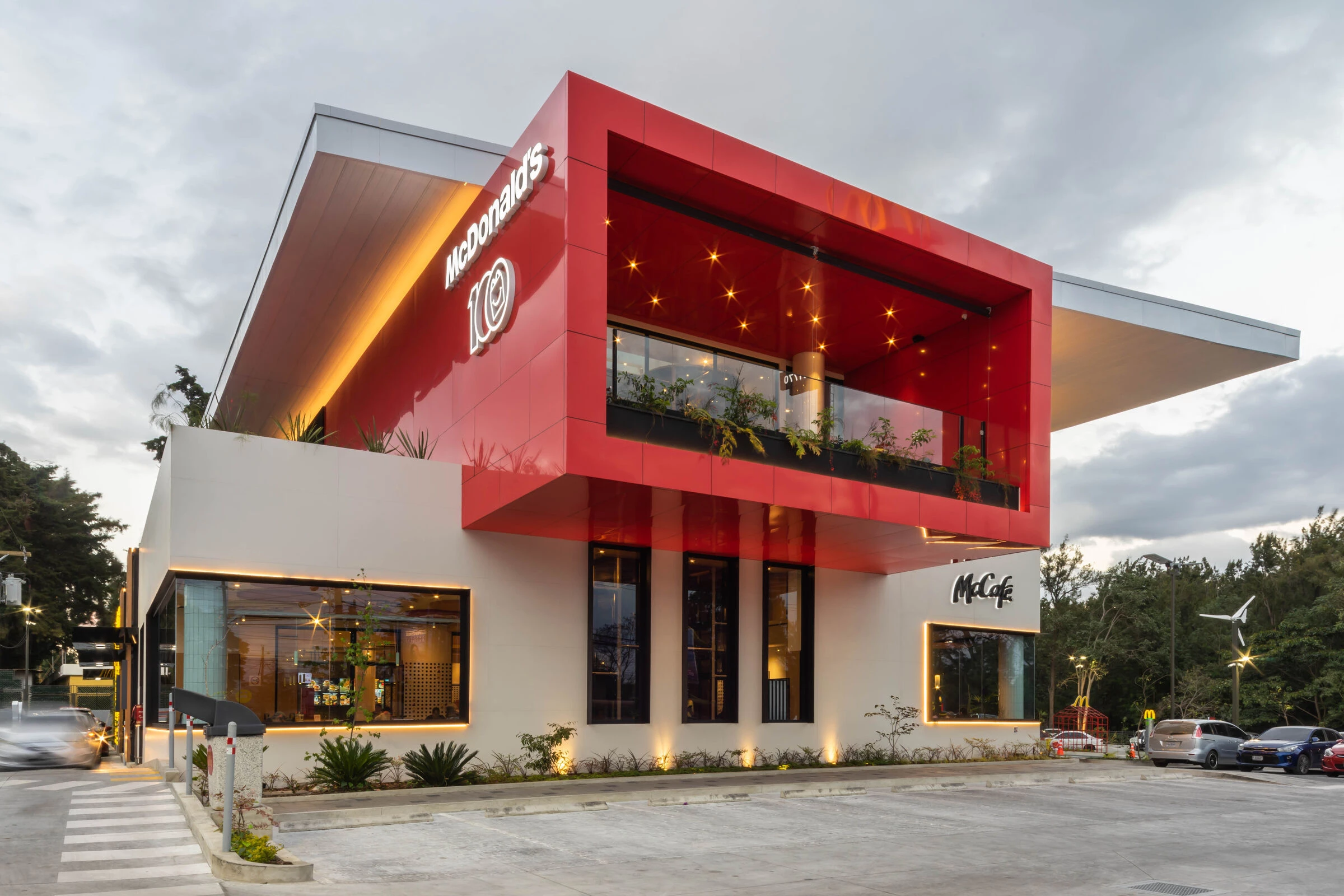 From the first McDonald's location, which opened in Monrovia, California, in 1937, the fast food chain known for its golden arches has expanded to approximately 33,000 stores globally. The architecture of this staggering number of restaurants has evolved alongside the company, with the more progressive representations of the brand even being studied by intellectuals such as Robert Venturi and Denise Scott Brown.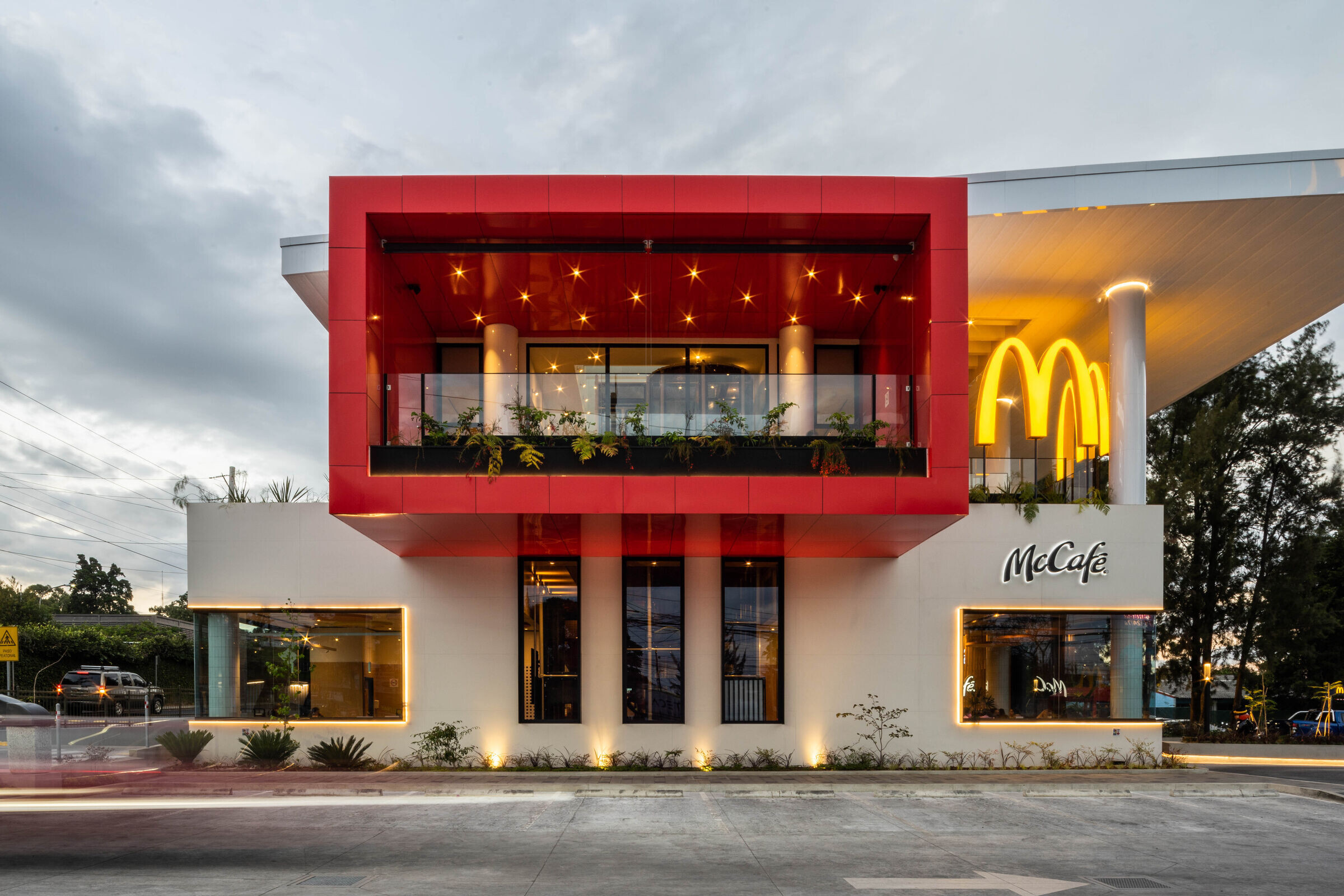 This winning design by Taller ACÁ acknowledges fundamental elements of the brand's corporate image by integrating corporate colours and a playful personality into a volumetric composition. At the same time, the architects explain that the concept aims to echo the values and needs of the new generation and its desire for a more harmonious relationship between buildings, the environment, and nature.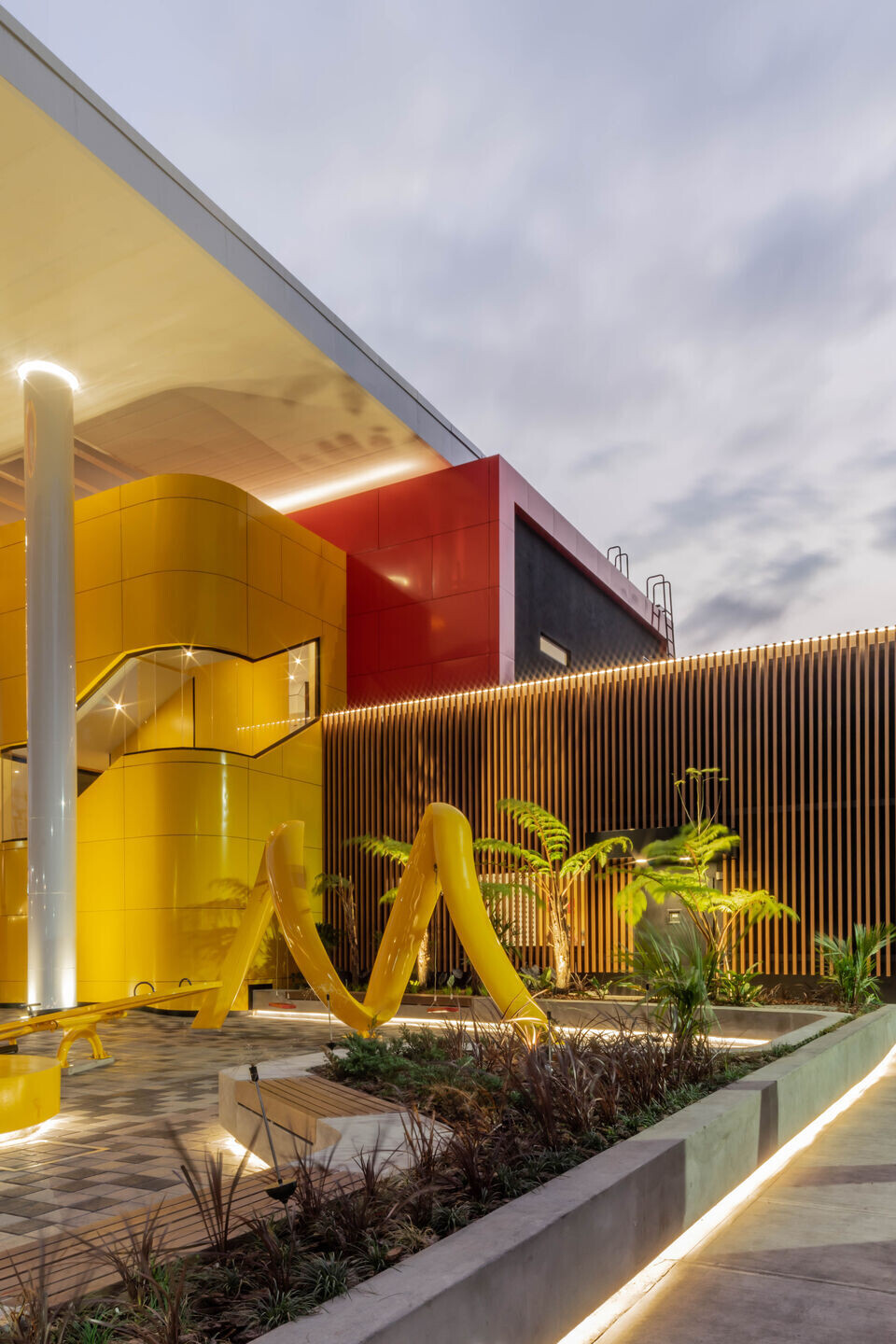 As such, the building is designed to foster transitions between exterior and interior and embrace a playful relationship between people and space. This takes form most notably with a plaza for gathering and fun that integrates fluidly with the building. In addition, the brand's presence is carefully represented and can be recognized throughout the design with parametric forms and objects for seating and play.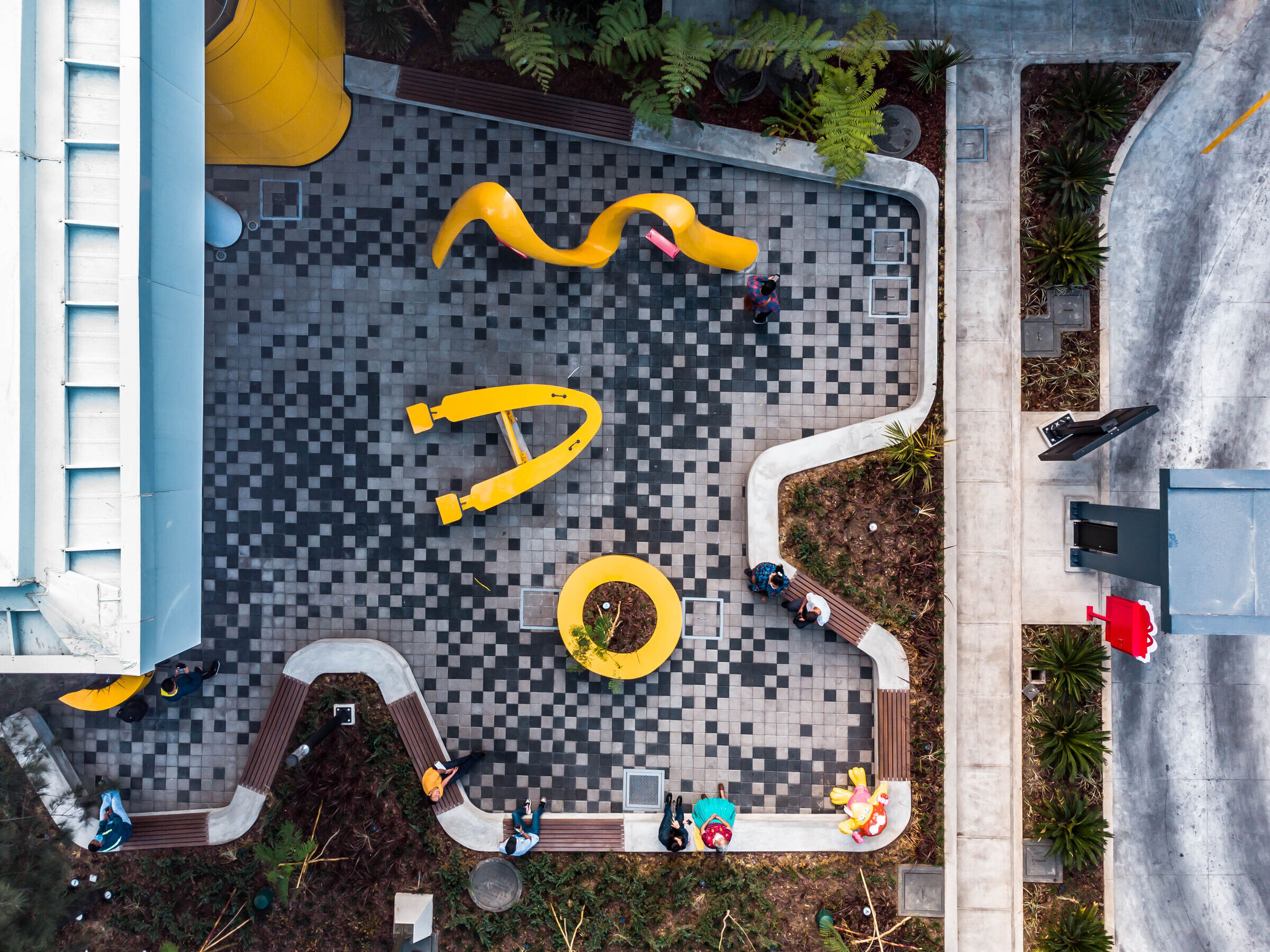 This convergence of building and nature is reinforced with the incorporation of native plants and vegetation that strikes a balance between the human and natural worlds and provides shading, screening, air filtering, and improved environmental comfort.