Landmark Preservation Commissioners were uninhibited in their praise for BKSK's design for a new 6-story commercial building at the corner of Broadway and Spring Street in the heart of Soho. One proclaimed it "the most exciting of my tenure [on the Commission]." The building recalls an earlier predecessor on the site, the Prescott House, a large 19th-century hotel that was mostly reduced to a two-story taxpayer in 1935.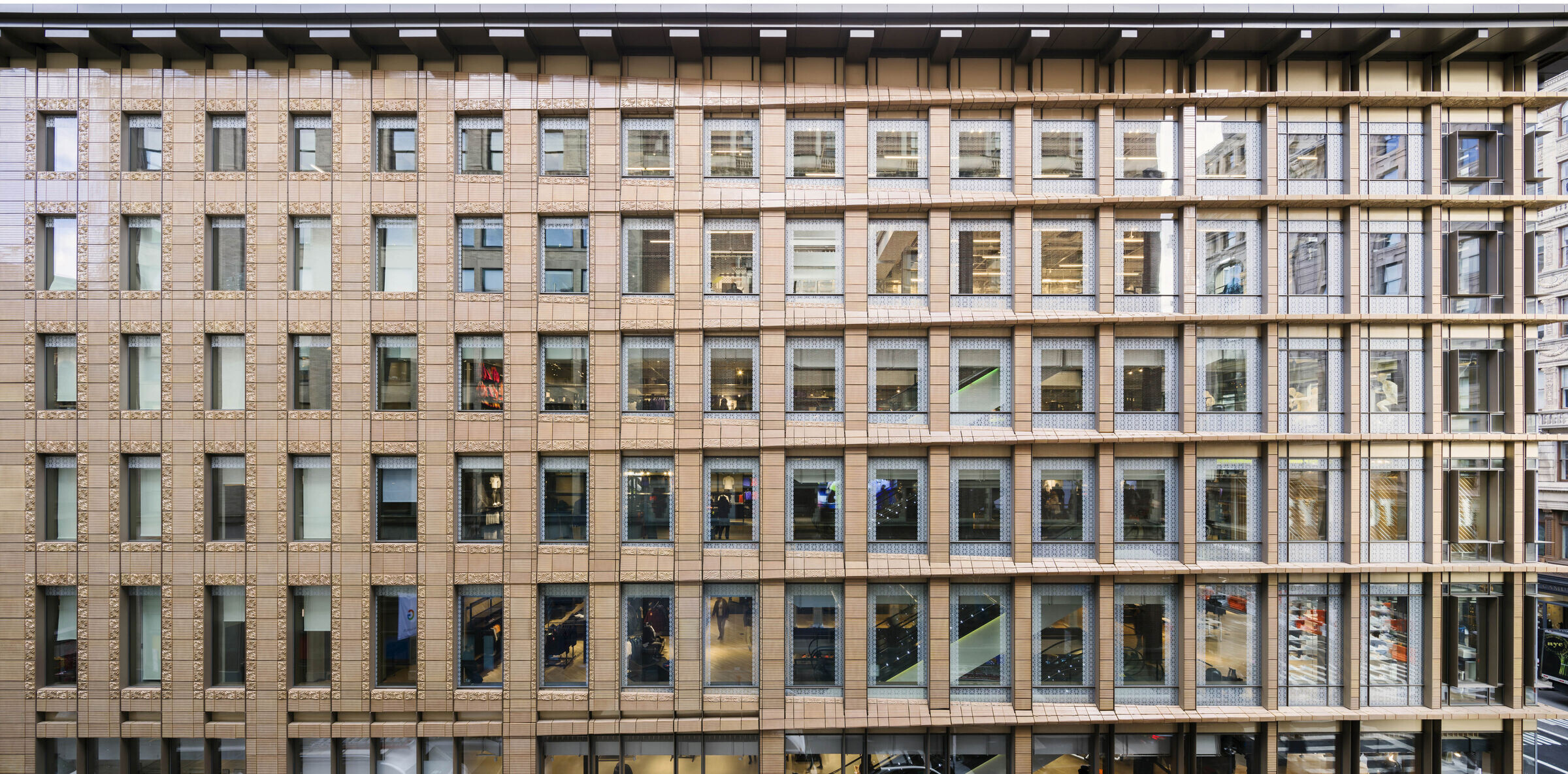 Using state-of-the-art modeling software, the design team conceived a terra cotta rain screen and glass curtain wall facade system that transforms a seemingly punched opening masonry building (evoking the old hotel) into a glass curtain wall building reflecting the openness ratio of later cast iron buildings in the district. The terra cotta elements on the Spring Street elevation twist and dematerialize so that the facade culminates in a modern glass curtain wall with terra cotta accents and district-appropriate loft dimensions fronting on Broadway.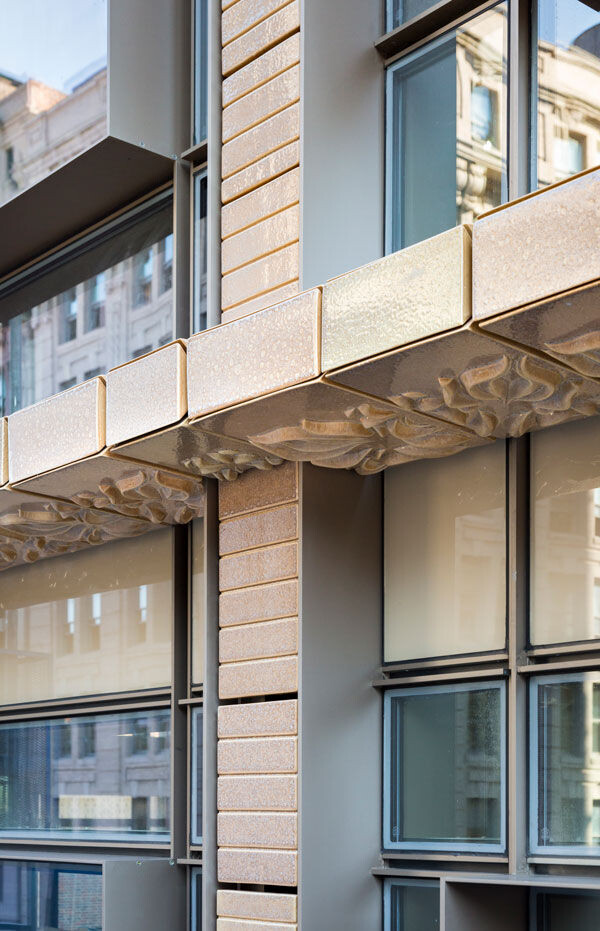 Designed without a tenant in mind, a large draw for Nike to settle its global headquarters in 529 was the uniqueness of the building – a respectful standout on Broadway.