The land around the site is used as olive grove, in fact there are a
beautiful trees with variable height between 3 and 4 meters (about
123 plants).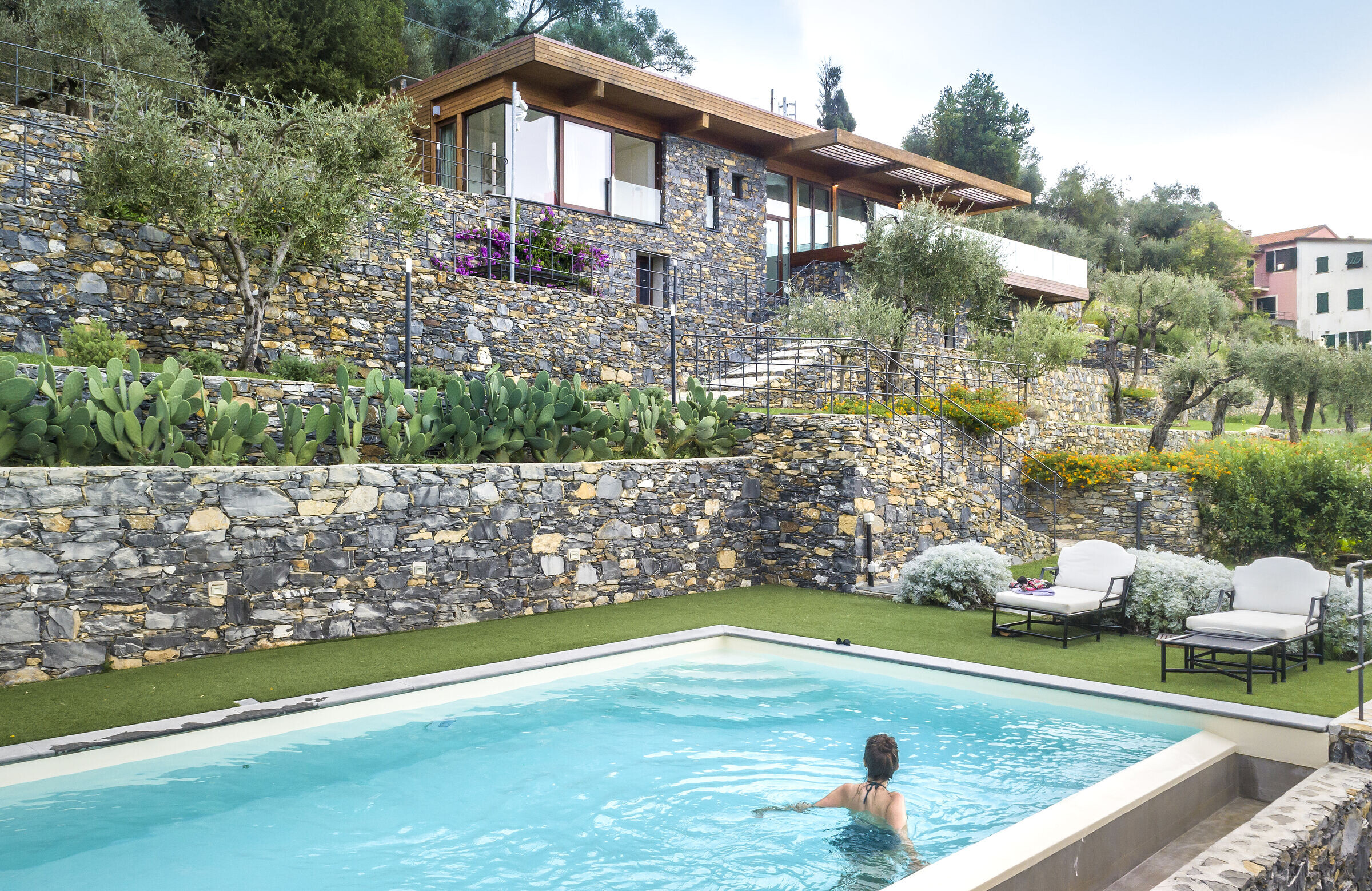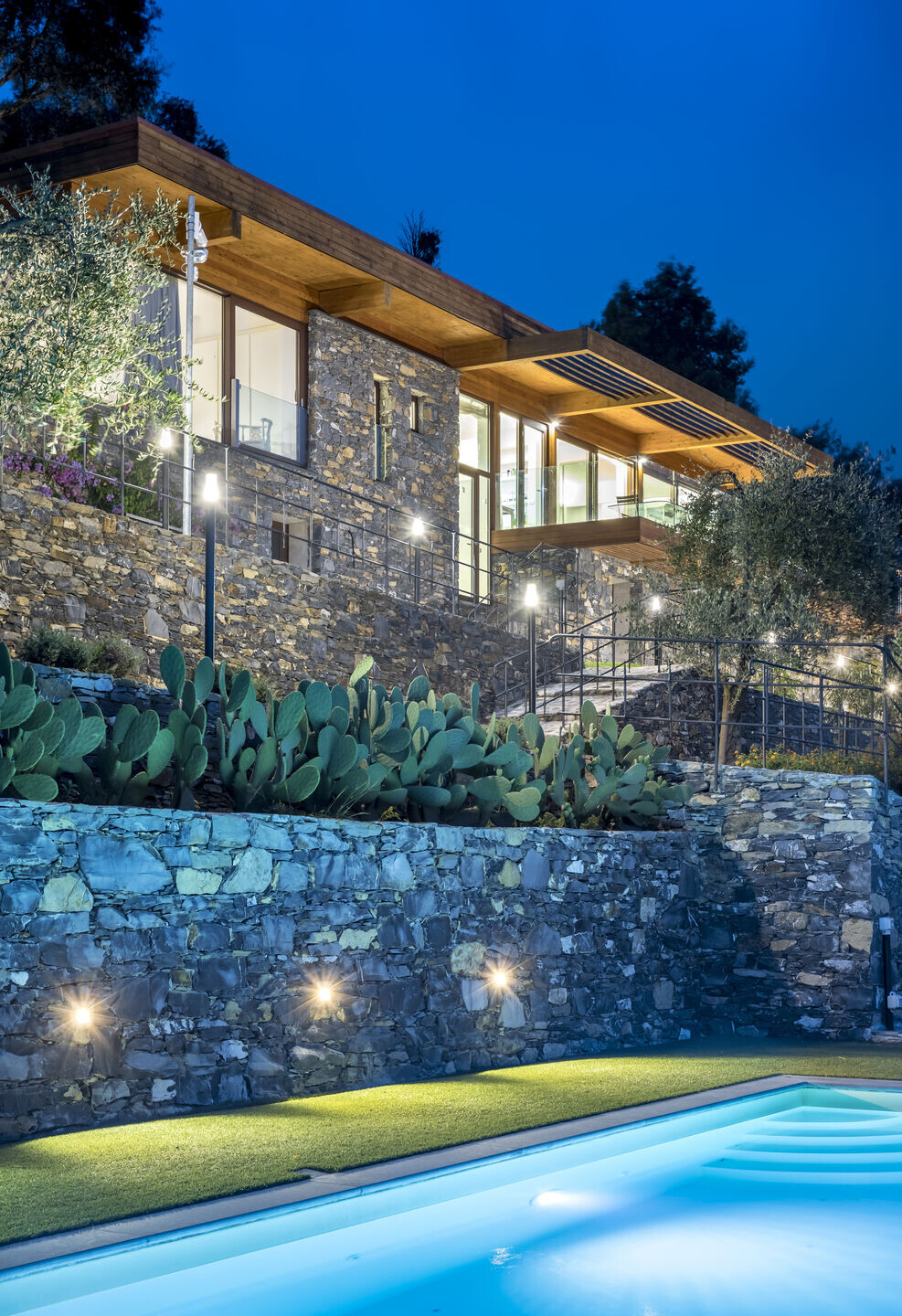 Thanks to the excellent exposure (the slope is develop from north to
south and overlooking the sea to the west), can be found also the fruit
trees, typical of the Ligurian and Mediterranean peasant culture (fig,
plum, carob, etc..) and small "clearings" used for horticultural crops.
The project wants to recover the entire olive grove, thanks to the
creation of a new building and related exterior maintenance.
Stone and wood, (wild chestnut), are the traditional materials.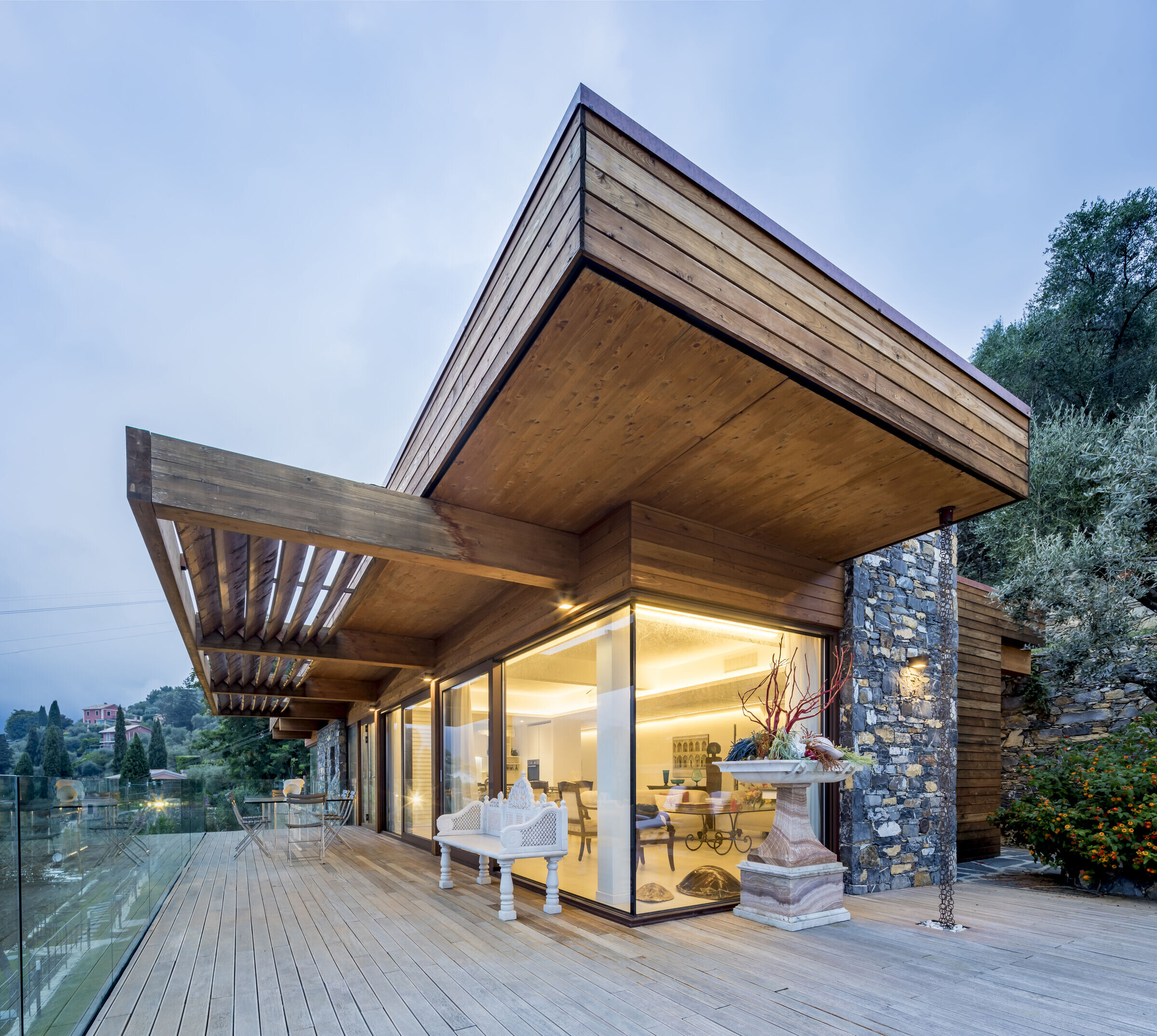 The intervention consists in the recovery of an existing olive grove in
Rapallo (GE), Liguria:
- new detached residence for conducting annex agricultural land
- new driveway gate and its boundary wall
- covered parking spaces
- platform for the elimination of architectural barriers
- new internal paths
- recovery of existing routes (stairs, ramps, etc.).
- renovation of drywall deteriorated
- harvesting / replanting of trees existing on-site with the addition of
new plantings
- swimming pool and barbeque area
- wooden pergolas