The site is based in Vilnius city, Naujininkai district, Brolių st. (en. Brothers). Due to its history and geographical location, the district features a significant concentration of social and economic issues such as poverty, lack of youth employment, and social exclusion among families and individuals. In recent years Vilnius City Municipality started reorganizing the Naujininkai district. Main goal is to regenerate and connect it to the central part of the city. The project "Brothers" is expected to inspire a positive change in Naujininkai as well.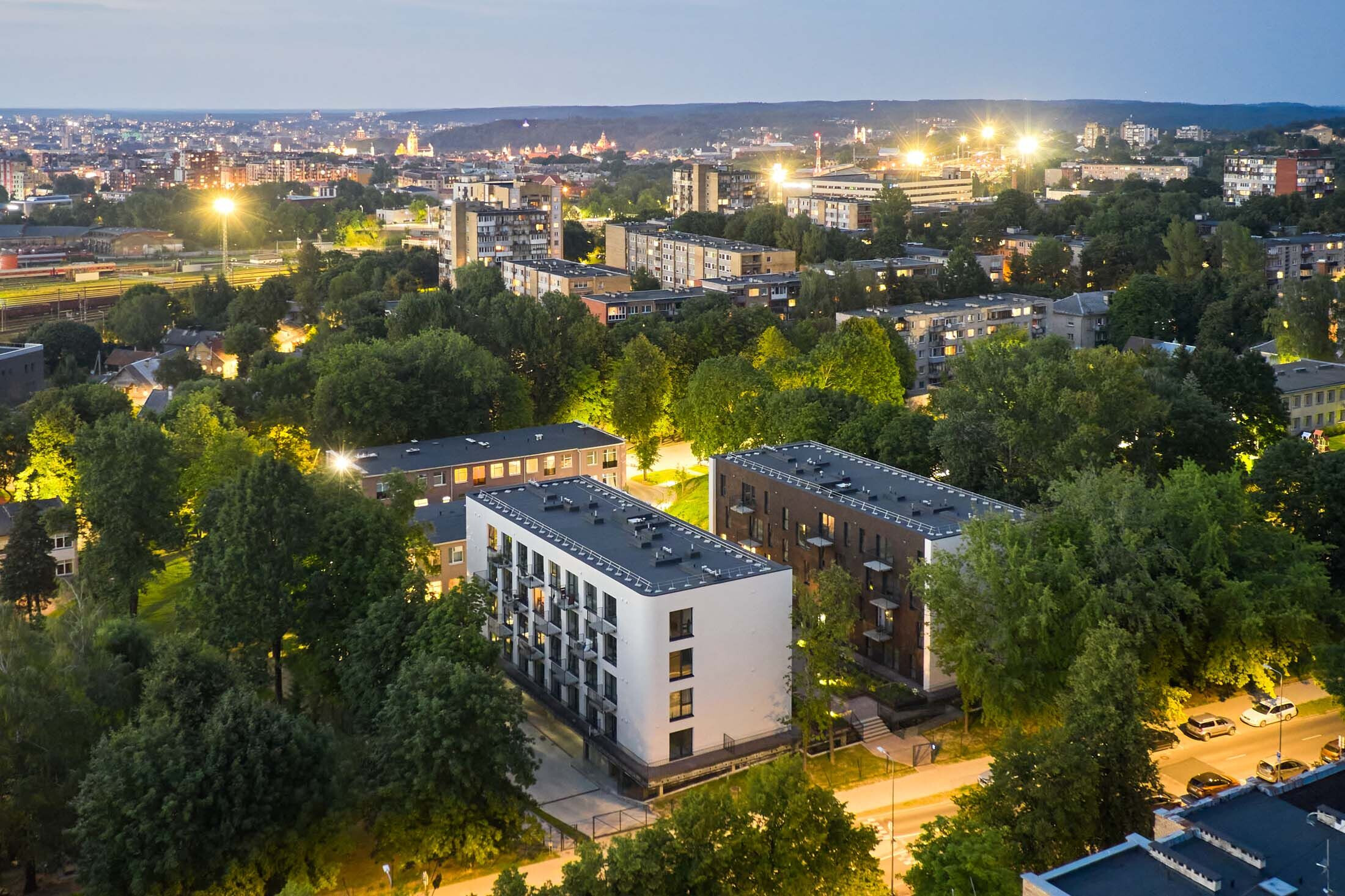 Site is already partially built with residential multi-storey buildings. The design proposal for the site includes a green courtyard to blend into the surrounding landscaping and create the space for the residents. It should not be forgotten that houses are created first by thinking about those who live there and planning on living. It is important to try and form a variety of spaces to provide quality living.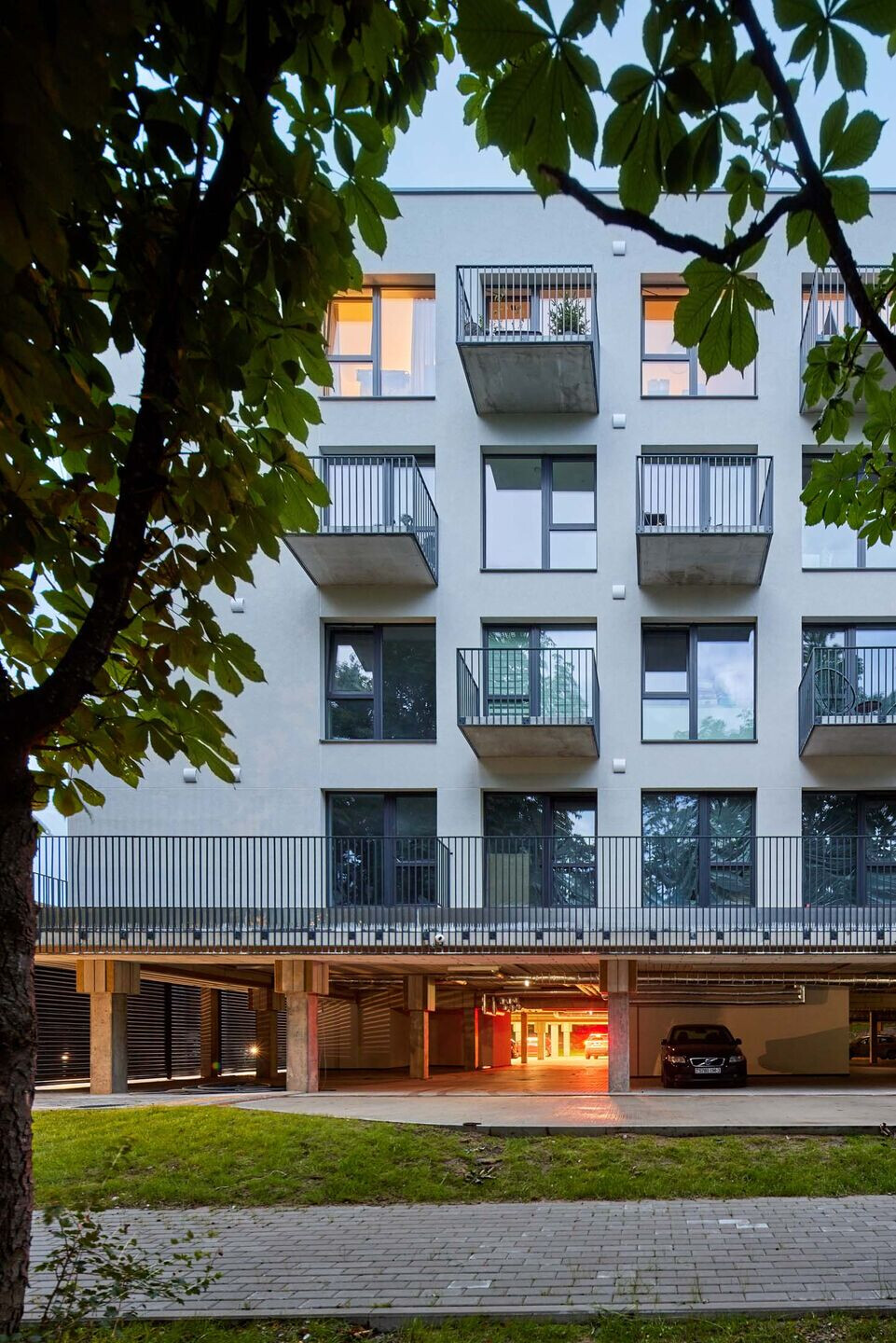 The designed buildings are two four -storey apartment buildings with an open -end car storage facility on the plinth floor. The apartment building block is placed on the south side of the site by carefully retreating from the existing buildings in the territory while blocks are composed in order to form a private and at the same time open courtyard.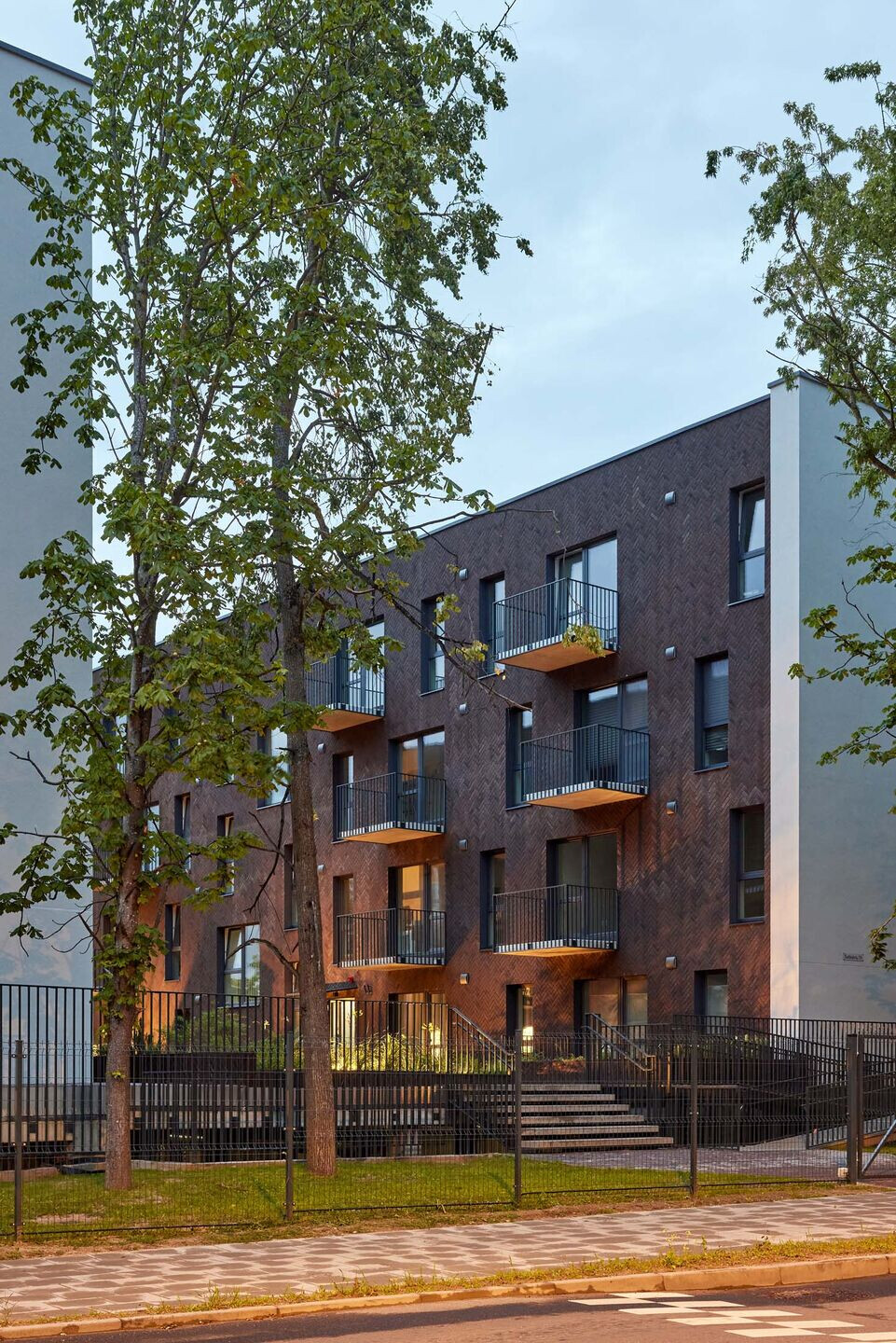 The outer corners of the volume are rounded to emphasize the principle of enveloping the internal space- which gives a unique volumetric solution and architectural expression for the project. The materiality of the facade also responds to the spatial structure using different finish facades of the inner yard in contrast to the remaining perimeter.