The project shown in the pictures is the results of two different interventions, 17 years apart one from the other, entrusted by the owner to the same architect, Sergio Pone of Studio CMMKM based in Naples but with a thriving practice in Rome.
The original brief was to transform the apartment, which was the sum of two smaller apartments organized in a rather traditional fashion for the use of the previous owner and his family into a modern apartment with a very open living space comprising kitchen, dining room and living. The new owner needed one double room, a room for the young children and a room for the living-in nanny and the apartment offered plenty of space for such simple requirements allowing for large spaces.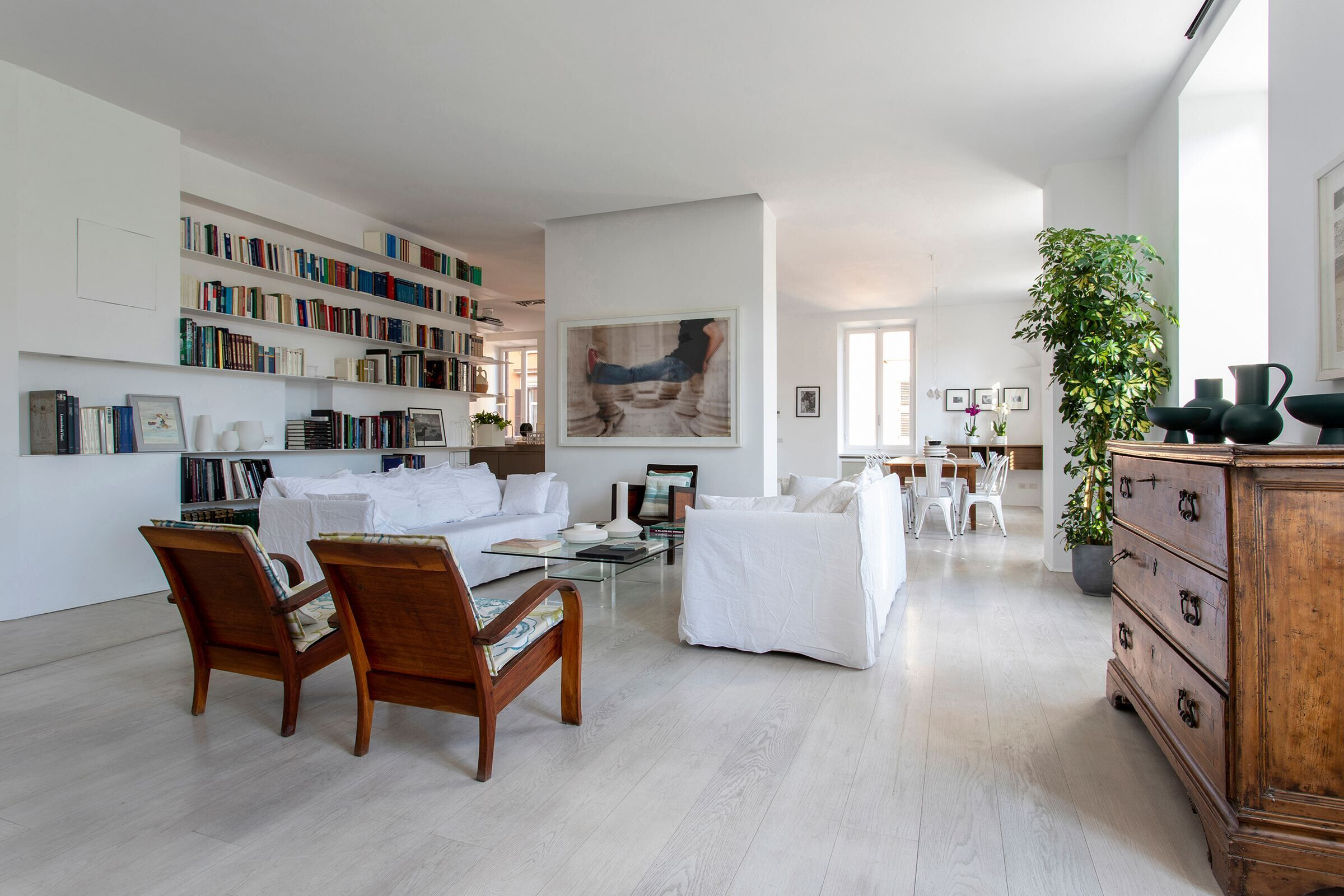 The first project aimed at simplifying the choice of floors materials (mainly focusing on long whitened parquet, white stone and cement) with a minimalistic touch and emphasis on the light provided by the 13 windows (7 of which give light to the open living space mentioned above).
The most relevant characteristic of the living space – on top of the 7 windows – was the uninterrupted ceiling obtained by lowering the same enough to avoid and distinction between each space so to provide the impression of a very large room (just short of 100 sm).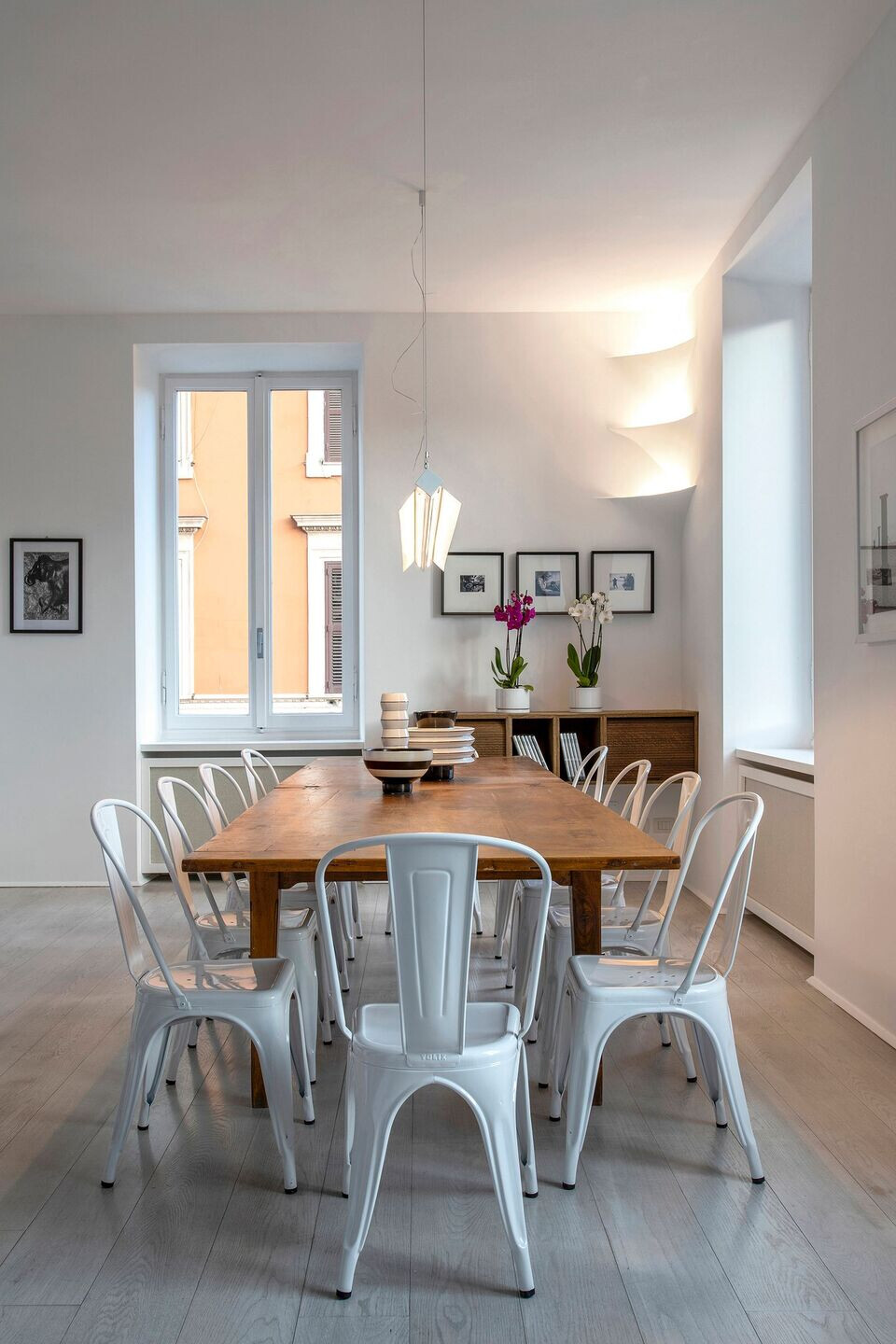 In such original project the master suite comprised a very large bathroom (roughly 22 sm) and a second large bathroom (10 sm) was conceived for the use of the children and the visitors.
17 years later, the owner and his family have moved to Milan but keep occasionally using the apartment which needed to be refurbished to allow a different use: self-catering vacation house.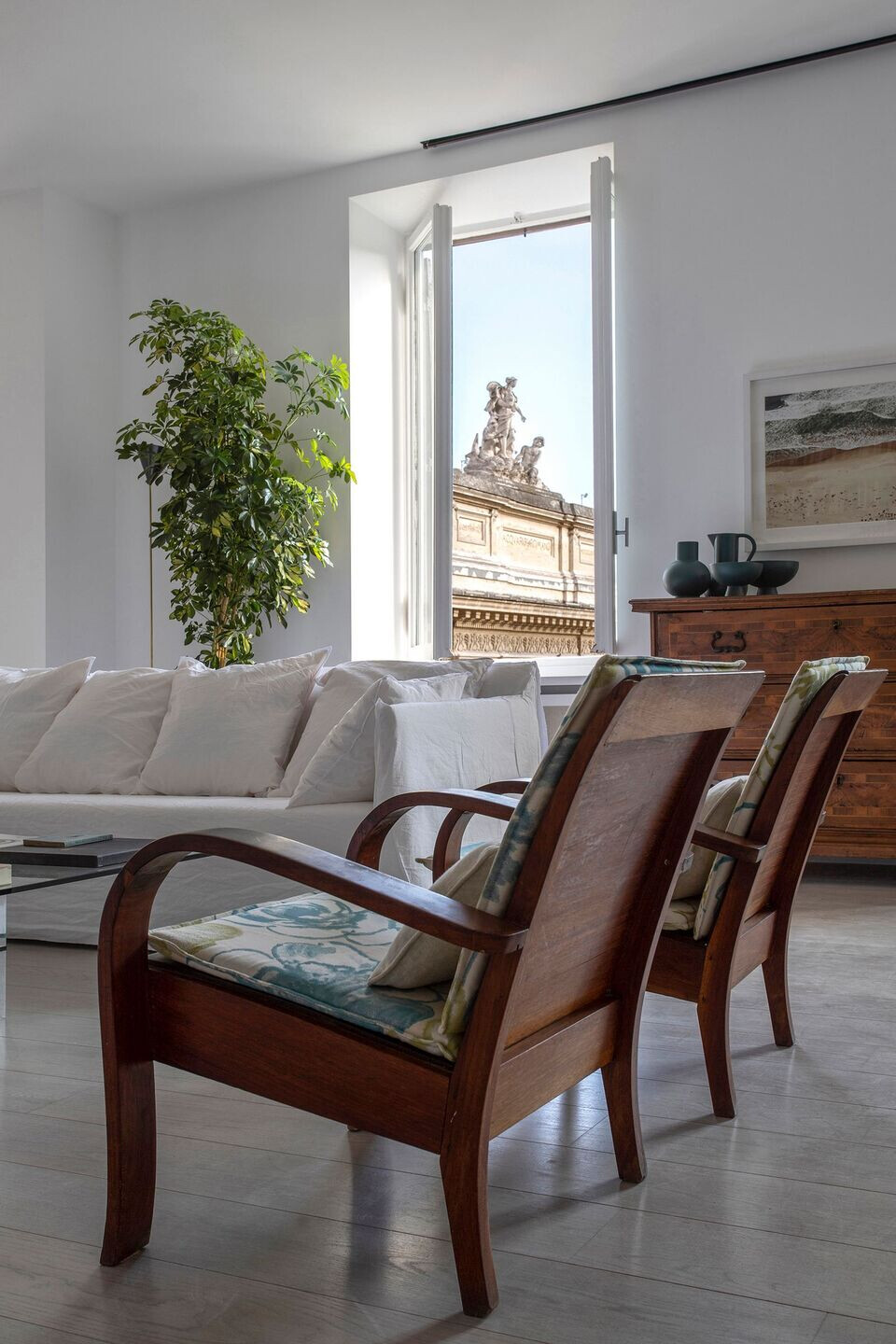 Based on the owner experience with such use (the family has a small villa on the Amalfi coast destined to short rents), the apartment needed to be restructured to create smaller but more independent rooms each with its own en-suite bathroom and more colourful looks aimed at capturing the eye of the prospective guests surfing the net.
The living room space, even if out of proportion for this new use, was too dear to the owner (with its incredible light and seven windows ) to change it and was kept exactly as it was.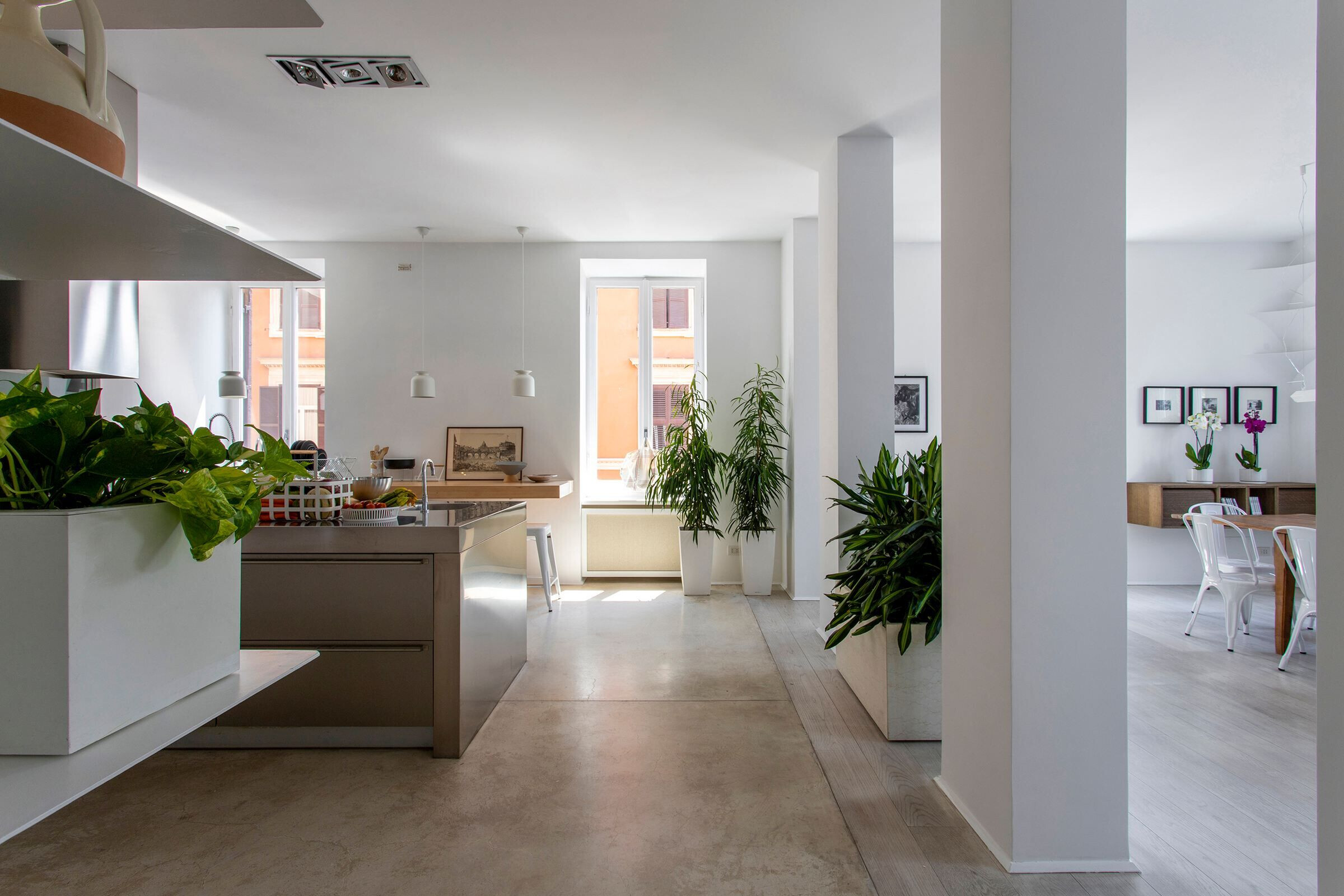 The decoration of the apartment is based on four very clear pillars: (i) Fornasetti wallpaper in each bedroom; (ii) the photo collection of the owner on the walls (iii) colourful upholstery throughout the apartment and (iv) a mix between traditional and design furniture with an emphasis on the lights.
"The apartment is now offered on Airbnb and on some of the most stylish other Vacation portals as: Welcome Beyond and Boutique Homes".