This house is an oasis in the city; a flat renovation that uses natural materials to complement the open spaces of the family home. The interior design shines through the details of the textures and furniture.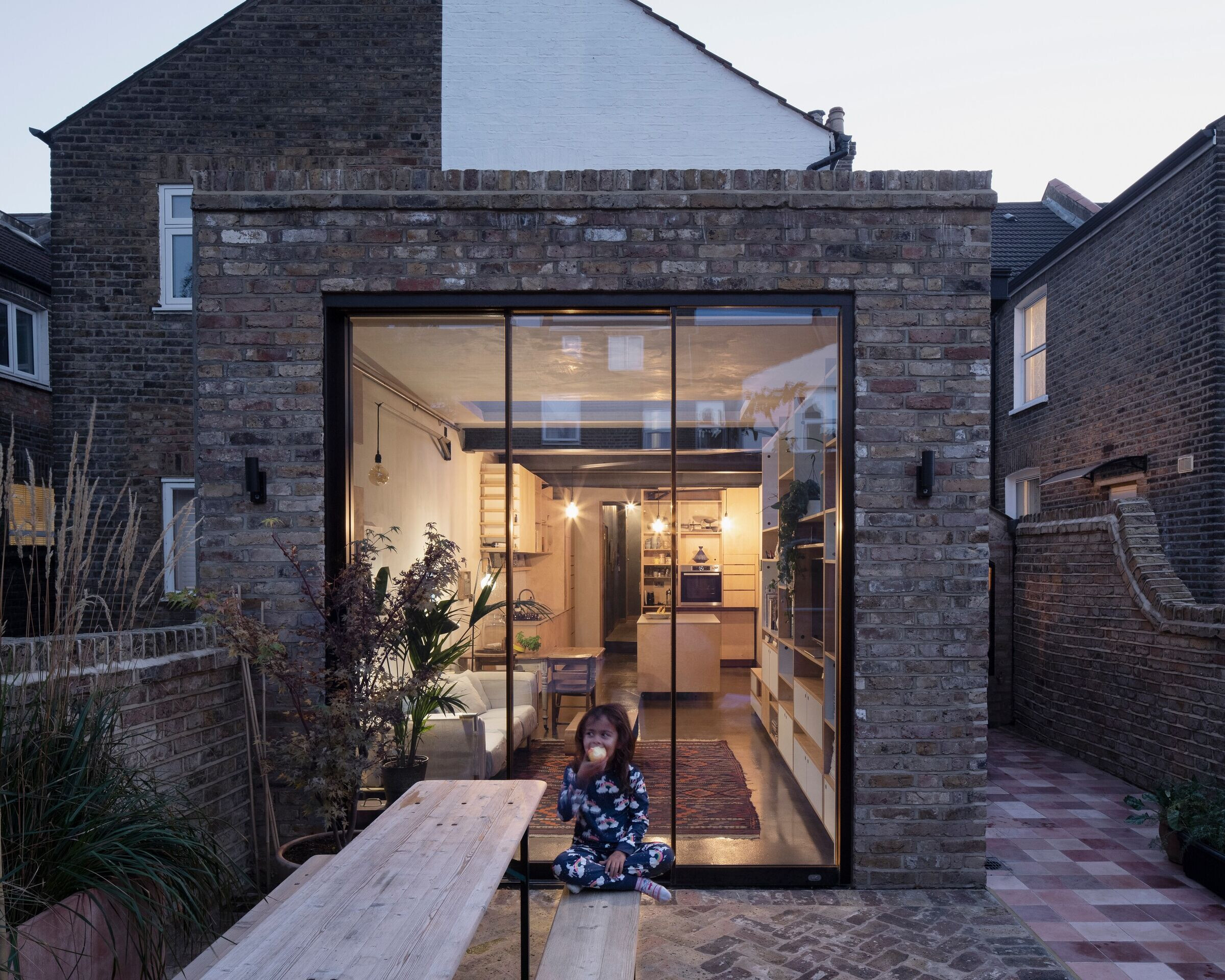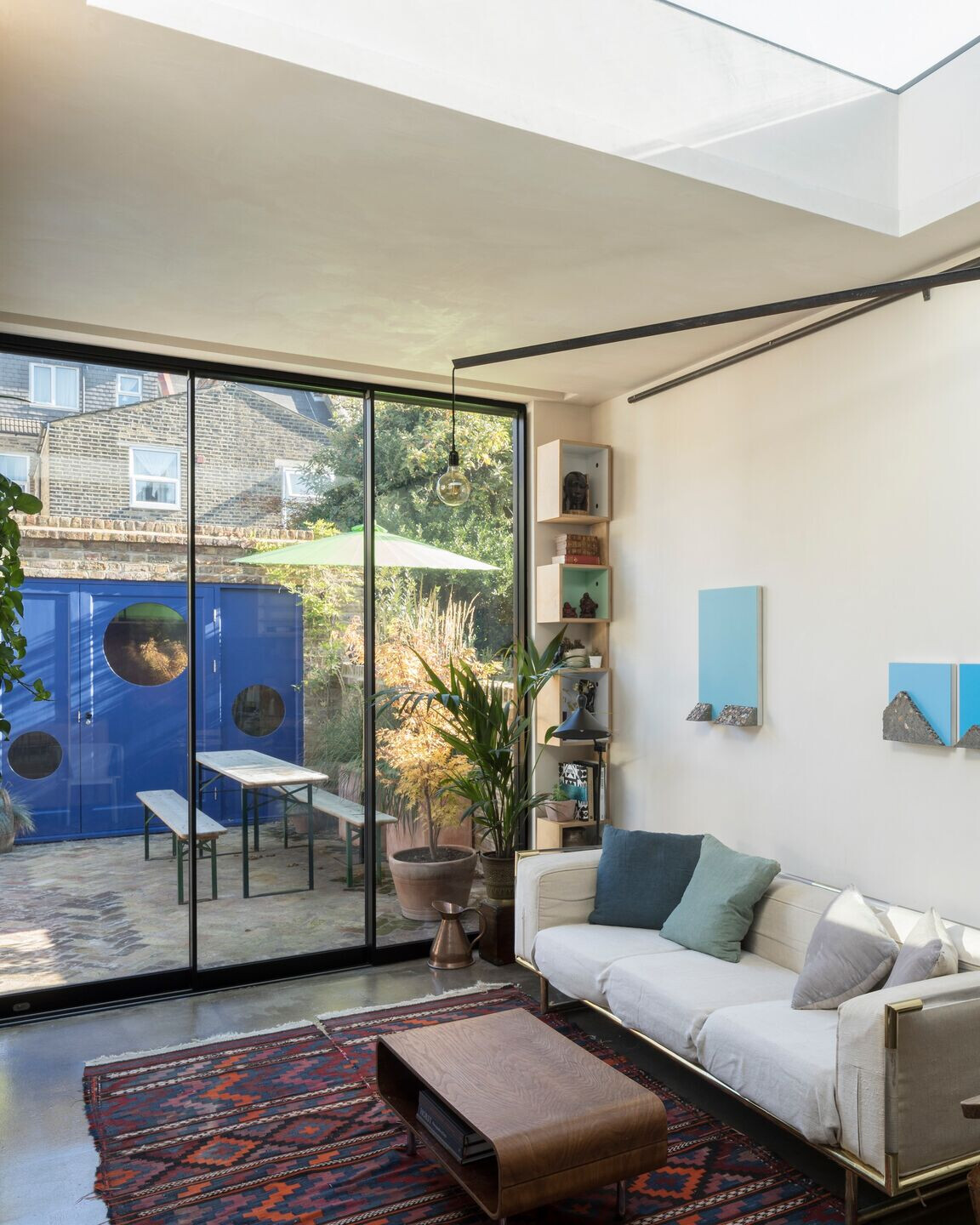 The client first approached us because they wanted to open up the existing spaces of the house in order to create an atmosphere of freshness. In the end, the project developed into an intimate and personal space that combines design features from the Spanish background of the client. One of the most important design features is the maximisation of the amount of storage in the house. It has been achieved through the use of built-in joinery, allowing the client to really take advantage of their home and enjoy its new design in a space that is completely freed up for the family of four.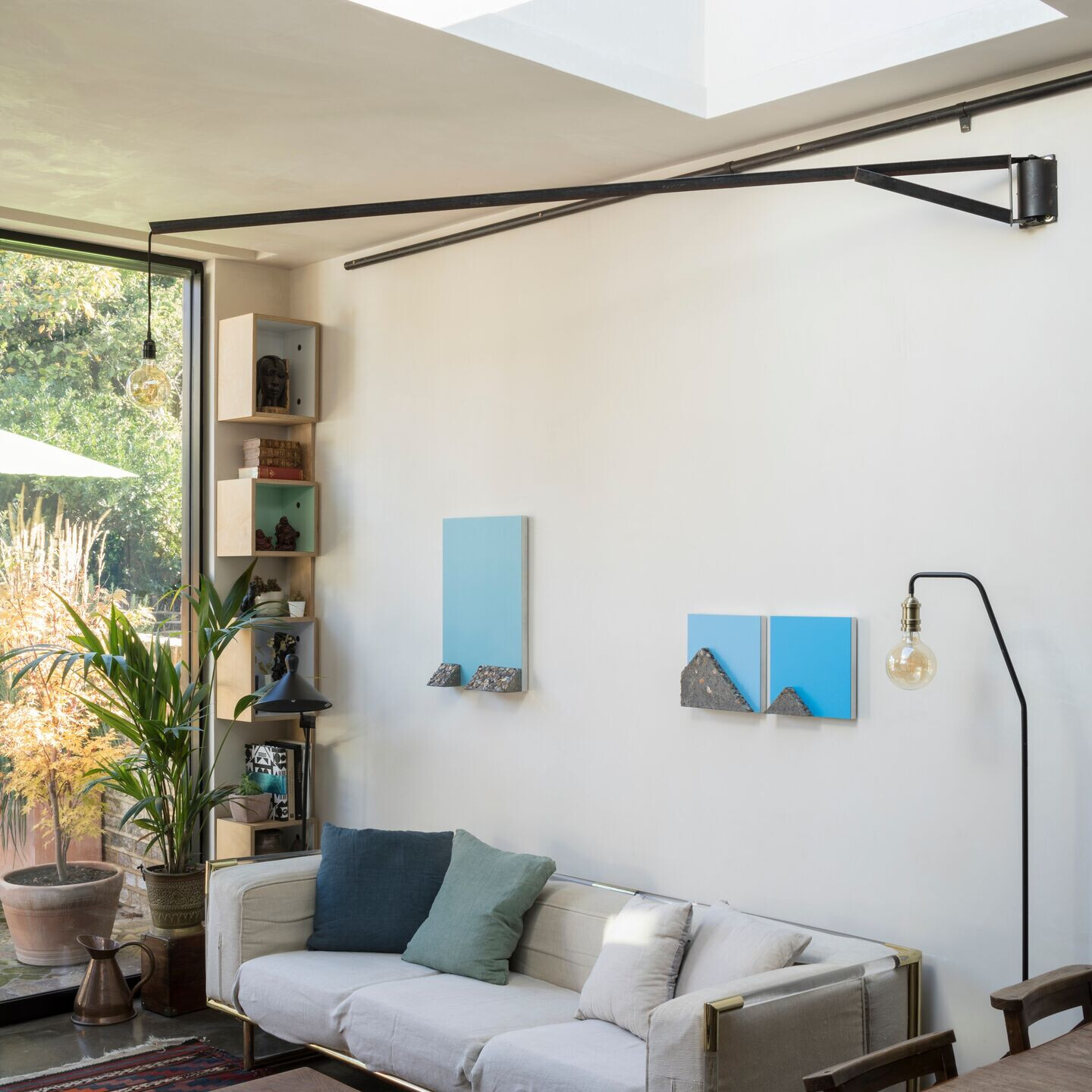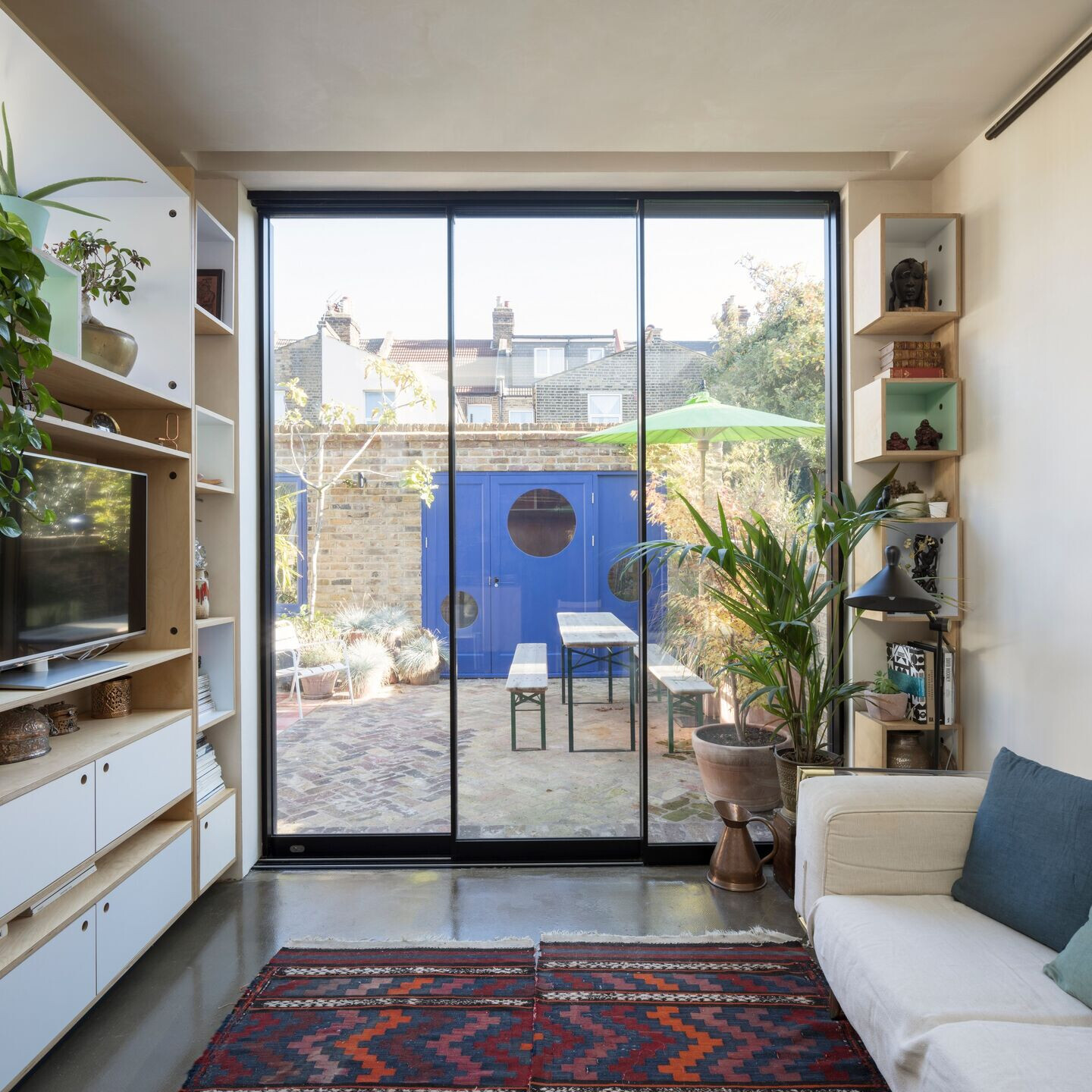 The project combines custom-made birch-ply furniture with Moroccan plaster and bold colours to create a unique living space. In the rear patio, a bright Garden Studio offers an additional space to create and be inspired- an oasis within the oasis.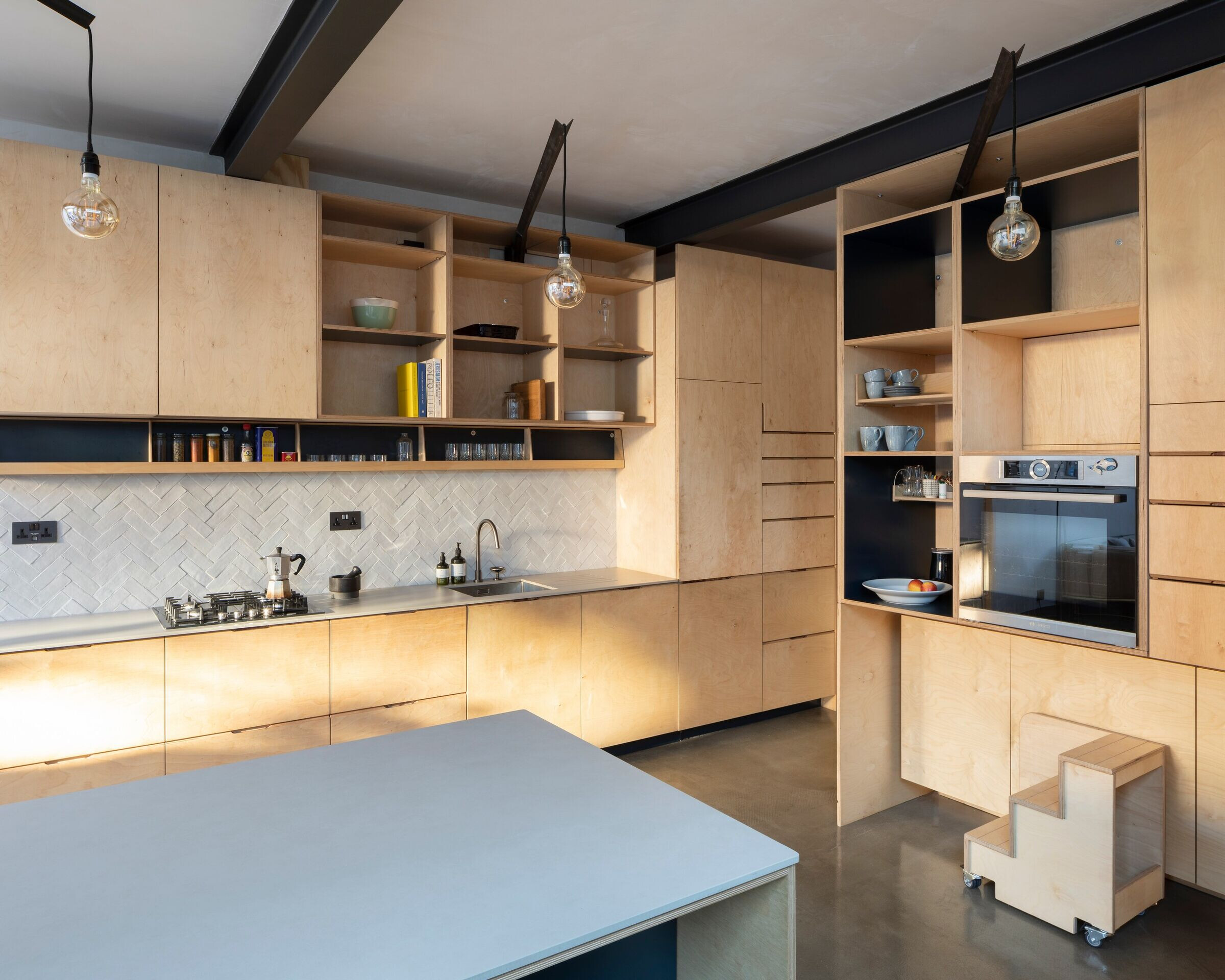 Material Used :
1. Joinery: Birch Plywood - Liam Dryden
2. Kitchen: Liam Dryden
3. Glazing - Oriel Window, Sliding Doors: Maxlight
4. Polished Concrete: Midland Flooring
5. Clay Plaster: Clayworks
6. Brassware: Watermark Collection