Work is now complete on Benedetti Architects' substantial expansion and refurbishment of BAFTA's headquarters at 195 Piccadilly.
The Grade II listed building, which the arts charity has occupied since 1974, was originally built in 1883 as triple-height galleries and event spaces for the Royal Institute of Painters in Water Colors (a medium then overlooked by the Royal Academy). However, the building's size, layout and old services severely limited its ability to deliver an ever-wider range of charitable activities. A new lease with The Crown Estate, taking BAFTA past its 100th anniversary, prompted them to review and invest in the building now synonymous with their identity, commissioning Benedetti Architects, as architects and interior designers, to comprehensively expand and reconfigure the building.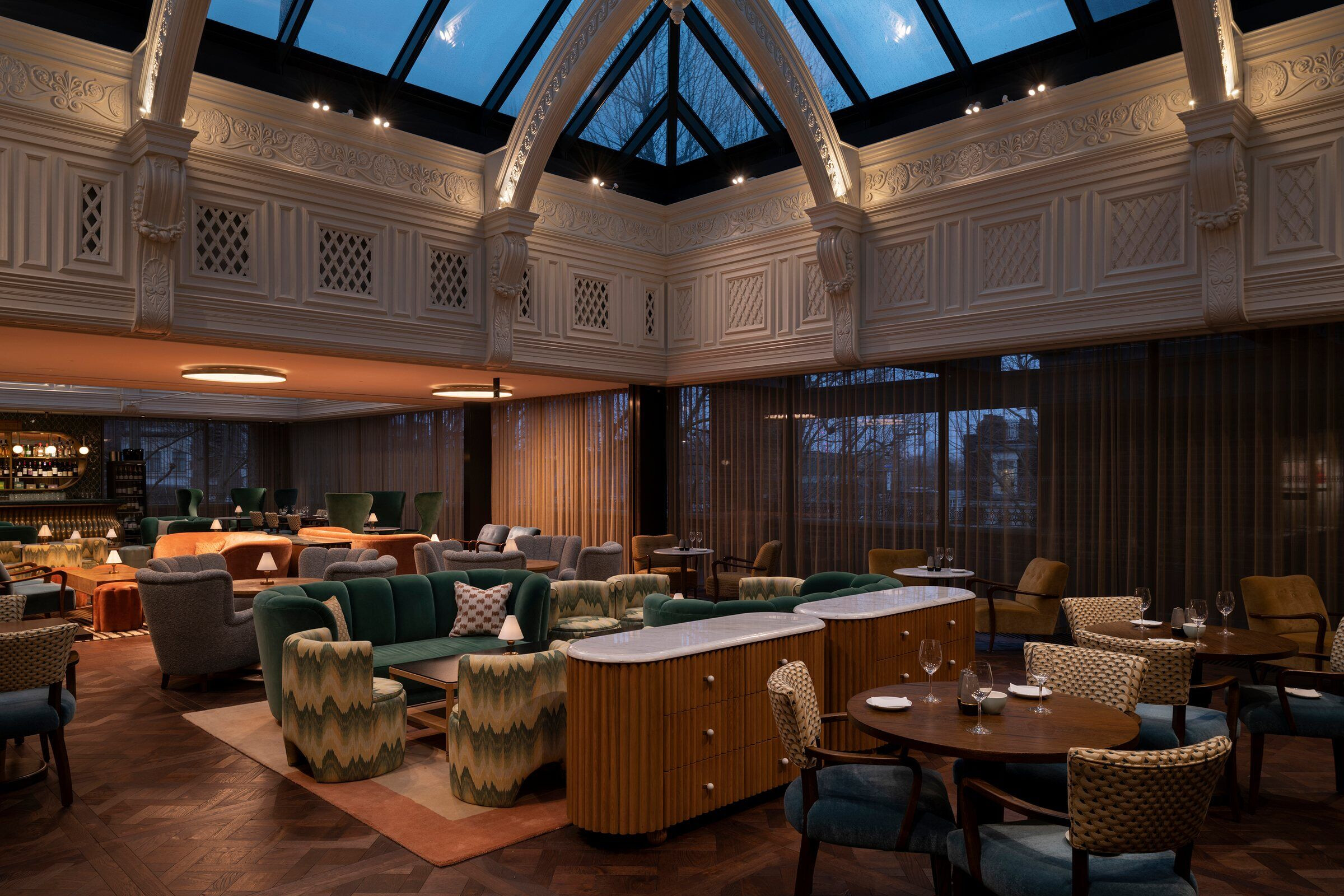 The new design future-proofs both the building and the work of the charity by taking a bold yet sensitive approach to the architectural heritage; integrating innovative state-of-the-art technology and cost-in-use efficiency while sensitively balancing members' needs with public access and revenue generation, ensuring the charity's long-term social, environmental, and economic sustainability.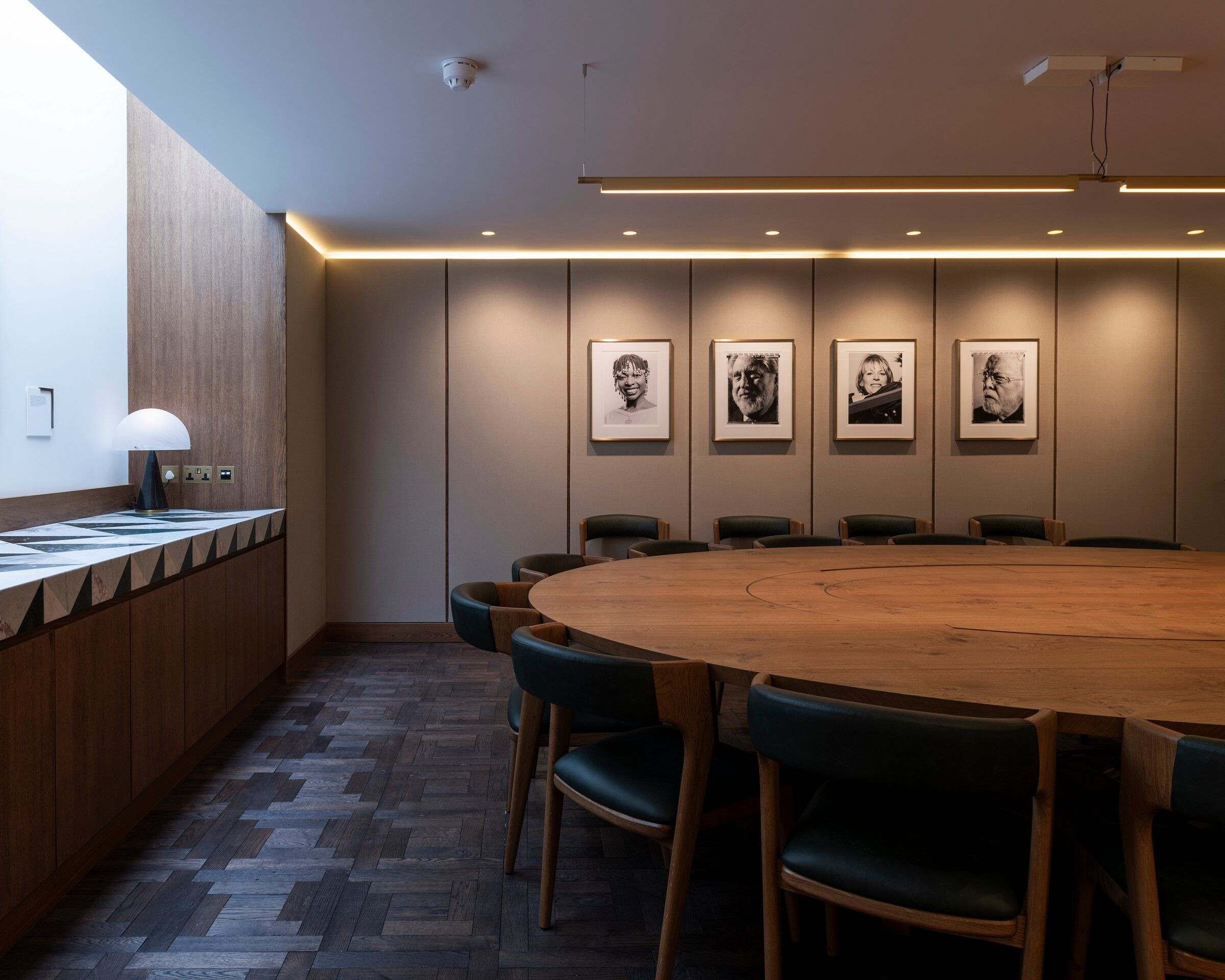 At the heart of the redesign is the Learning and New Talent floor, including a new Clore Learning Centre (the Clore's first solely dedicated to the moving image arts), which is core to BAFTA's charitablemission to support the inspiration and training of diverse young creatives in Film, Games and Television.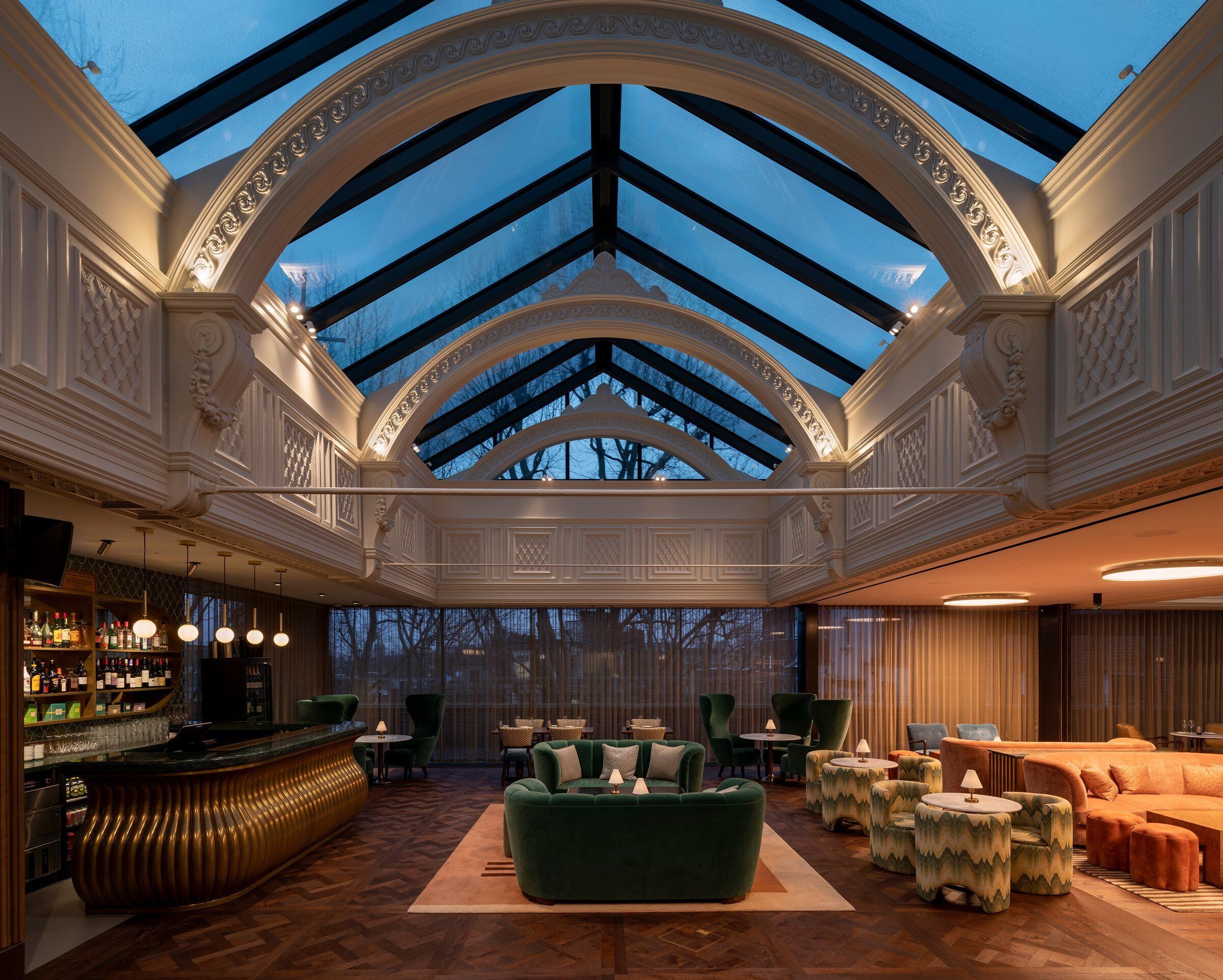 One of the most striking aspects of the design is a generously proportioned new top floor that restores, raises, and re-integrates two enormous 1883 Victorian rooflight spaces and decorative plasterwork that had been hidden for 45 years and considered lost. The historic structures and the decorative plasterwork were carefully raised 3m and enclosed with innovative new high-performance liquid crystal 'smart' insulated glass in a self-supporting minimal structural frame.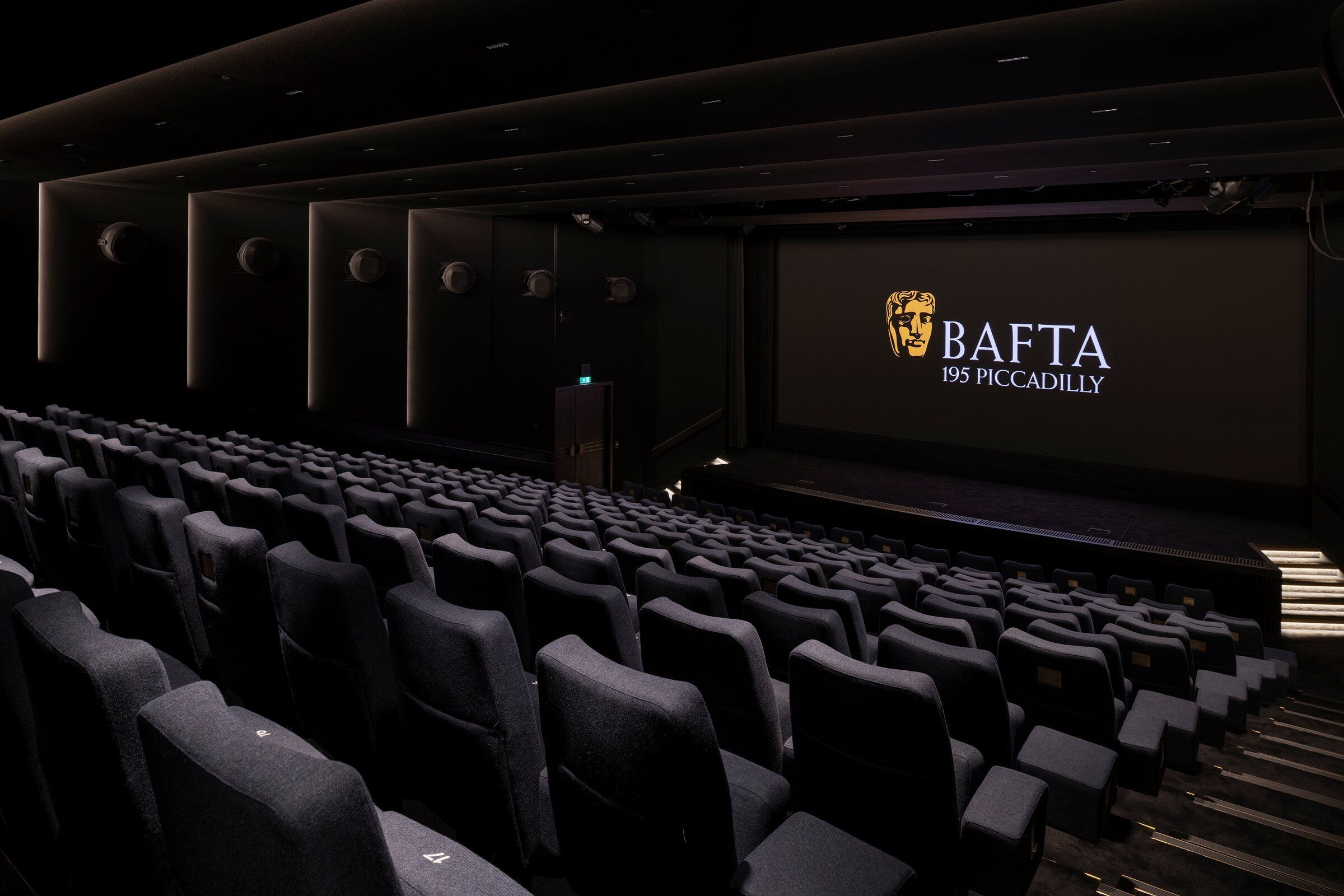 Other key elements of the transformation include: doubled capacity, a renewed 227-seat Princess Anne Theatre in collaboration with Dolby Atmos sound and vision tech, a new 41-seat cinema, a banqueting hall with hidden 360 degree wall-mapping immersive cinematic projection, 4 new kitchens and bars, multi-purpose event/exhibition spaces, members' areas , a new boardroom which re-uses historic materials found during constructionwithbespoke table and chairs by Benedetti Architects, as well as meeting rooms, offices, and terraces overlooking Piccadilly and St. James's Church.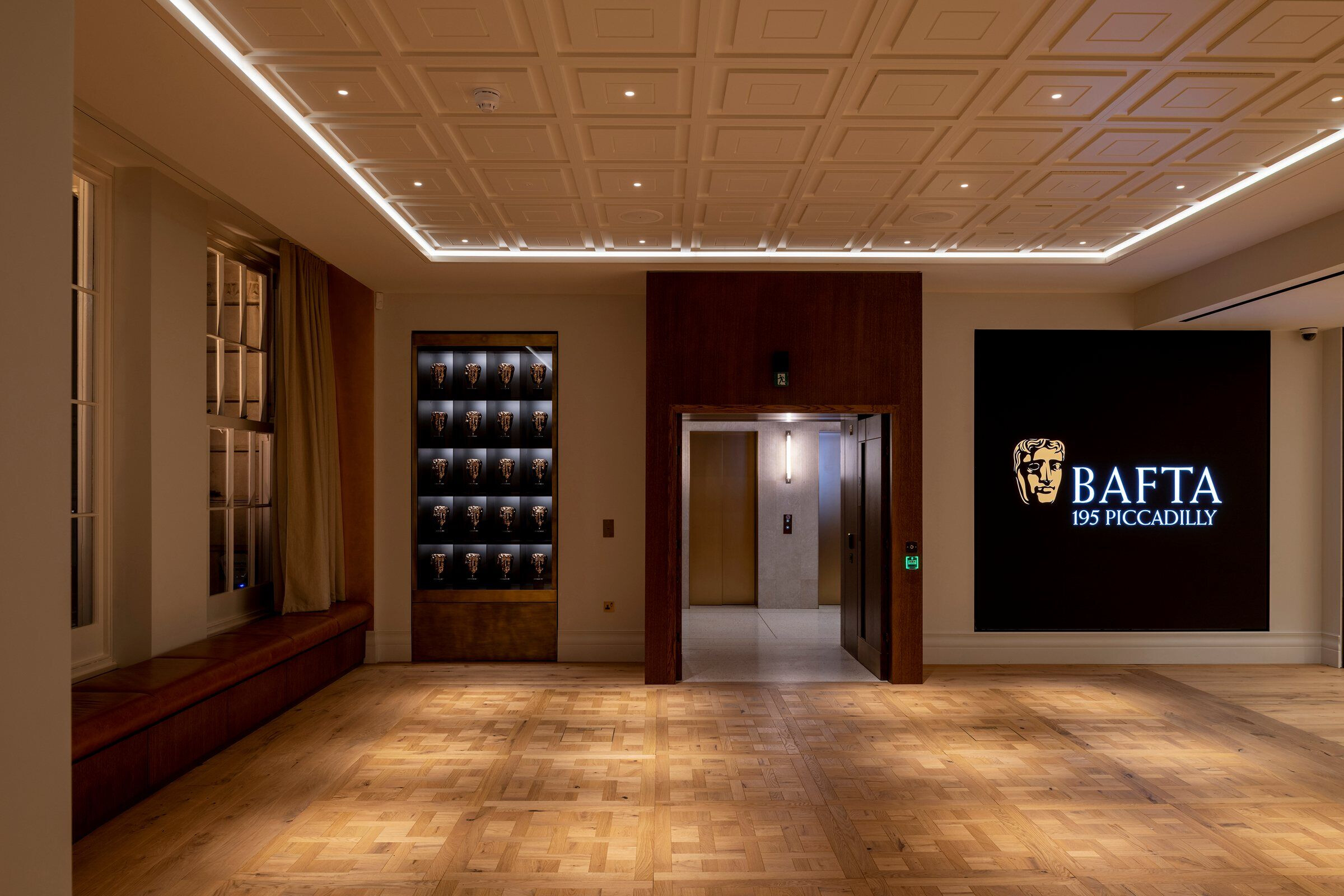 Interiors
The inventive re-working of various combinations of spaces, volumes, views and sequential movement enables robust charitable and commercial adaptability as well as opportunities for theatrical 'reveals'and special events which augment BAFTA's unique character as a diversely creative cultural institution.A pared-down warm palette of classic,sustainably-sourced materials including travertine, oak, terrazzoand marble, with varying textures and brass inserts, has been highly crafted with a suite of bespoke detailing that increases in refinement on each successive floor. New innovative sustainable materials have also been given their UK debut. The latest moving image technologies have been subtly integrated throughout, for infinite flexibility,combined with a warm welcoming feeling for members and visitors in the heart of Piccadilly.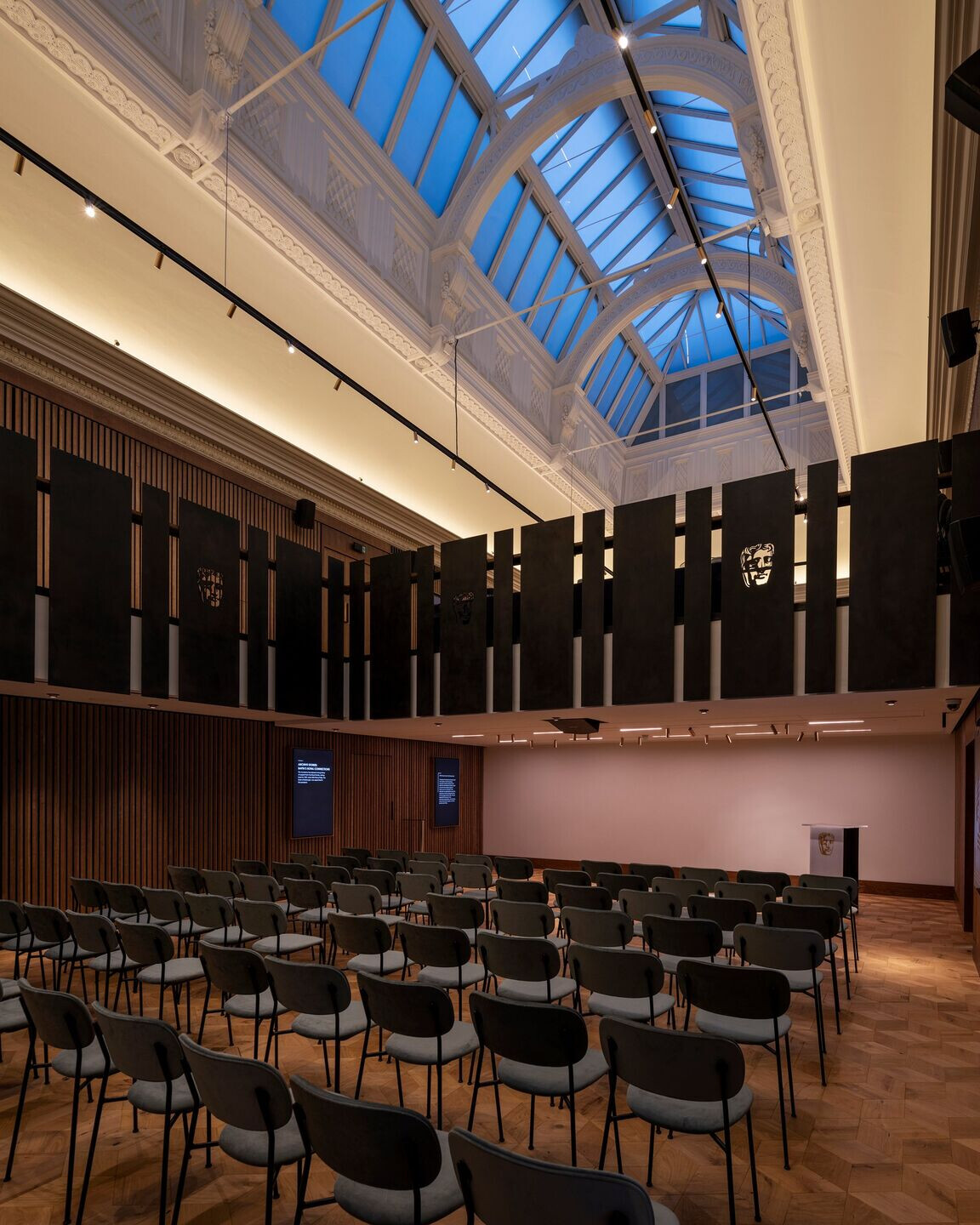 Renato Benedetti, Director, Benedetti Architects, said:
"BAFTA is the world's premiere moving image arts organisation. We all know their awards, but they do so much more, and 195 Piccadilly now facilitates their broad charitable remit and singular international identity. We have enjoyed the challenge of creating an architectural vision that expands, animates and enhances everything BAFTA does, while staying true to the listed building's original character."
Amanda Berry OBE, BAFTA's Chief Executive said:
"BAFTA's home at 195 Piccadilly has been reimagined with a stunning expansion and redesign by Benedetti Architects, creating a world-class centre for new talent and a vital investment in the creative future of our industries. The redevelopment will provide BAFTA with a dedicated learning space for the very first time, enabling a dramatic increase in the year-round work we do to find and support new talent, both in the UK and globally. It has been an absolute pleasure to work with Benedetti Architects over the past eight years to define this important new chapter in BAFTA's history."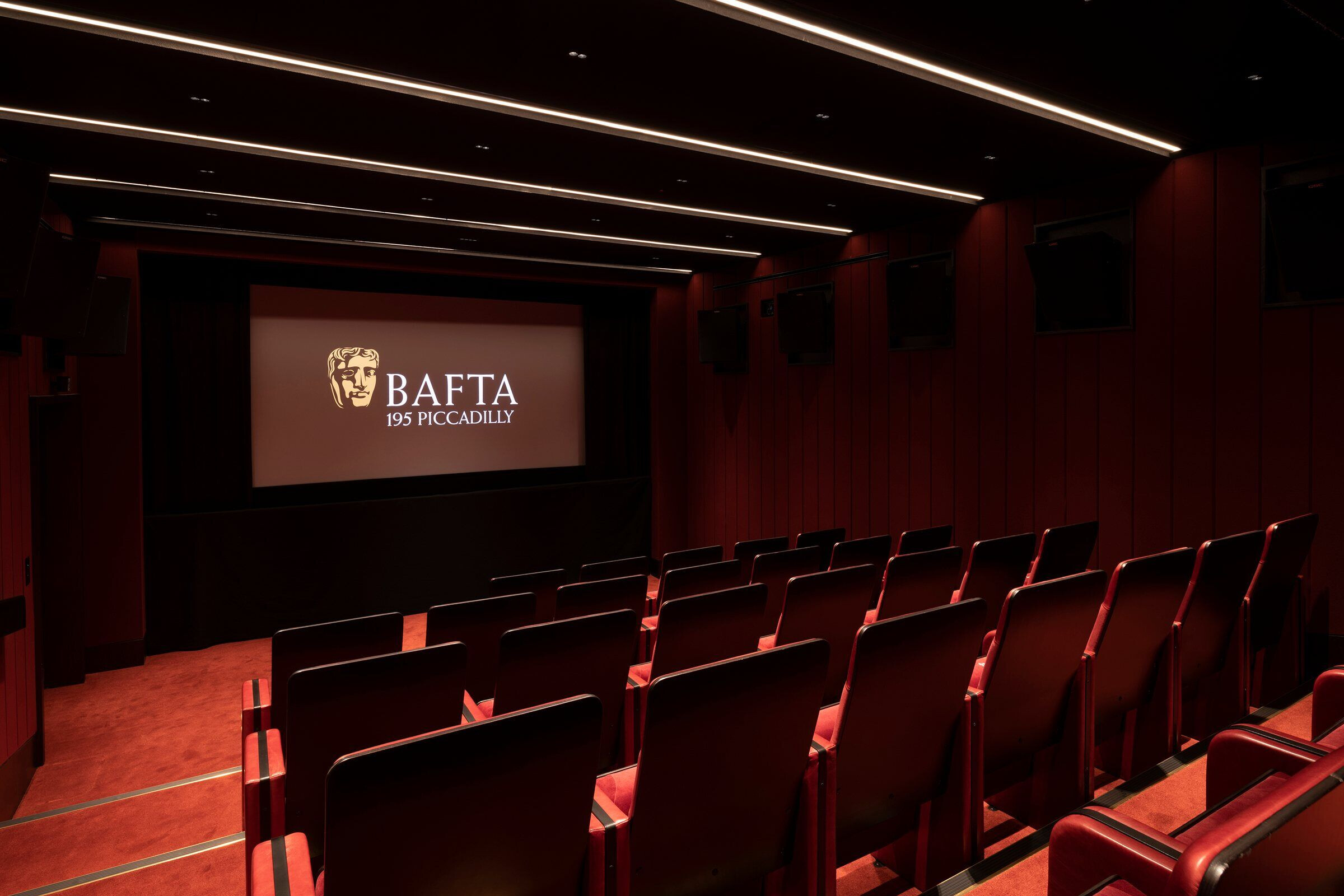 At the re-opening of 195 Piccadilly HRH The Duke of Cambridge and President of BAFTA said:
"I am hugely proud of BAFTA's ongoing commitment to ensuring that young talent from all walks of life are given every possible opportunity to build and develop successful careers in the film, games and television industries. The redevelopment of 195 Piccadilly has created fantastic new learning spaces to ensure that future generations can receive the support they need to thrive."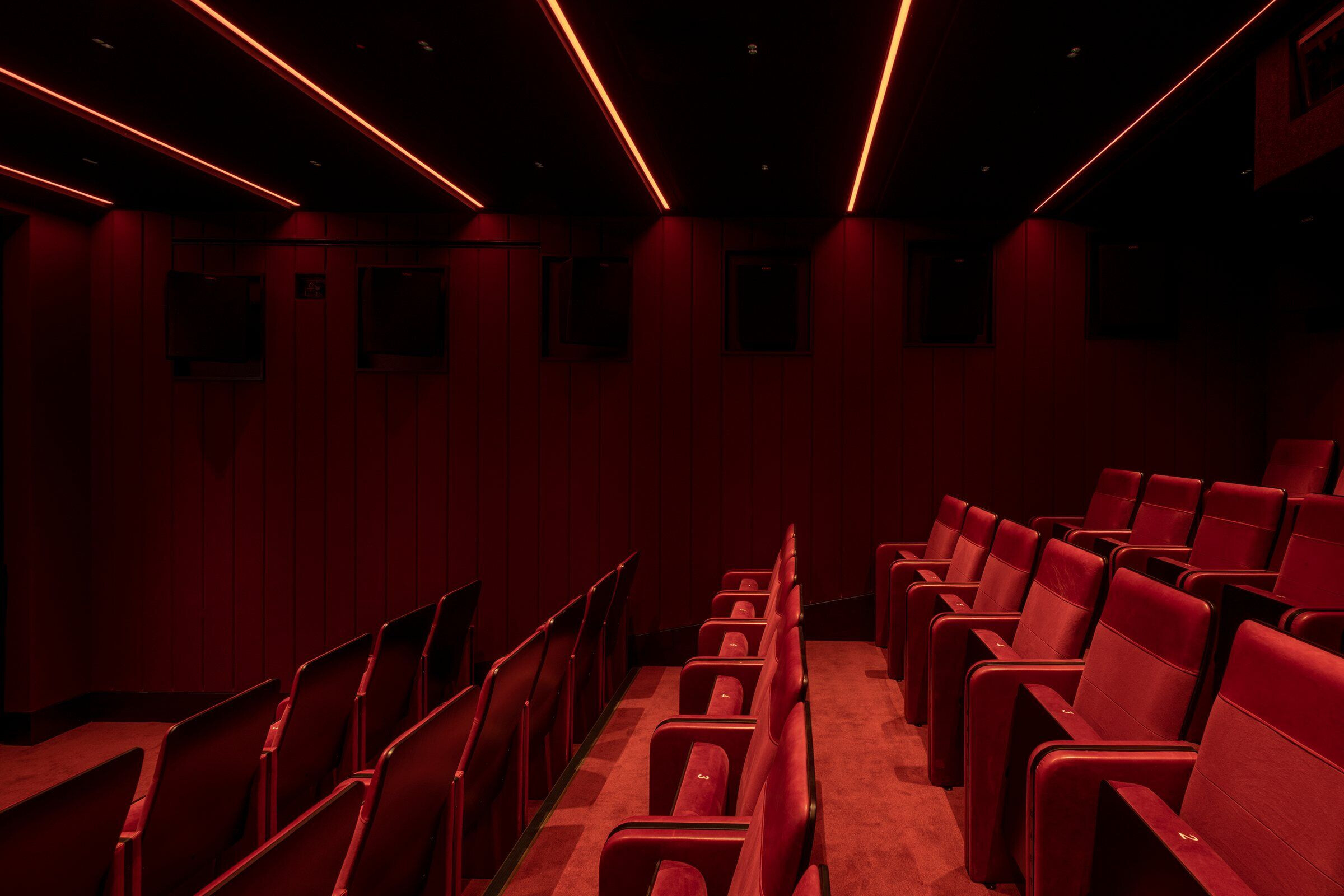 The increased space and doubled capacity enables BAFTA to aim to support over 80,000 young people each year to develop their careers in the moving image creative industries.
Team:
Project Manager and QS - Jackson Coles
Client Project Managers - Equals
Structural Engineers- Price & Myers
Services Engineers- Harley Haddow
Planning Consultant- DP9
Lighting Designer- LAPD
AV Consultant - Charcoal Blue
Acoustic Consultant- Sandy Brown
Heritage Consultant - Alan Baxter
Approved Inspector- Sweco
Fire Engineer - BWC Fire
Main Contractor - Knight Harwood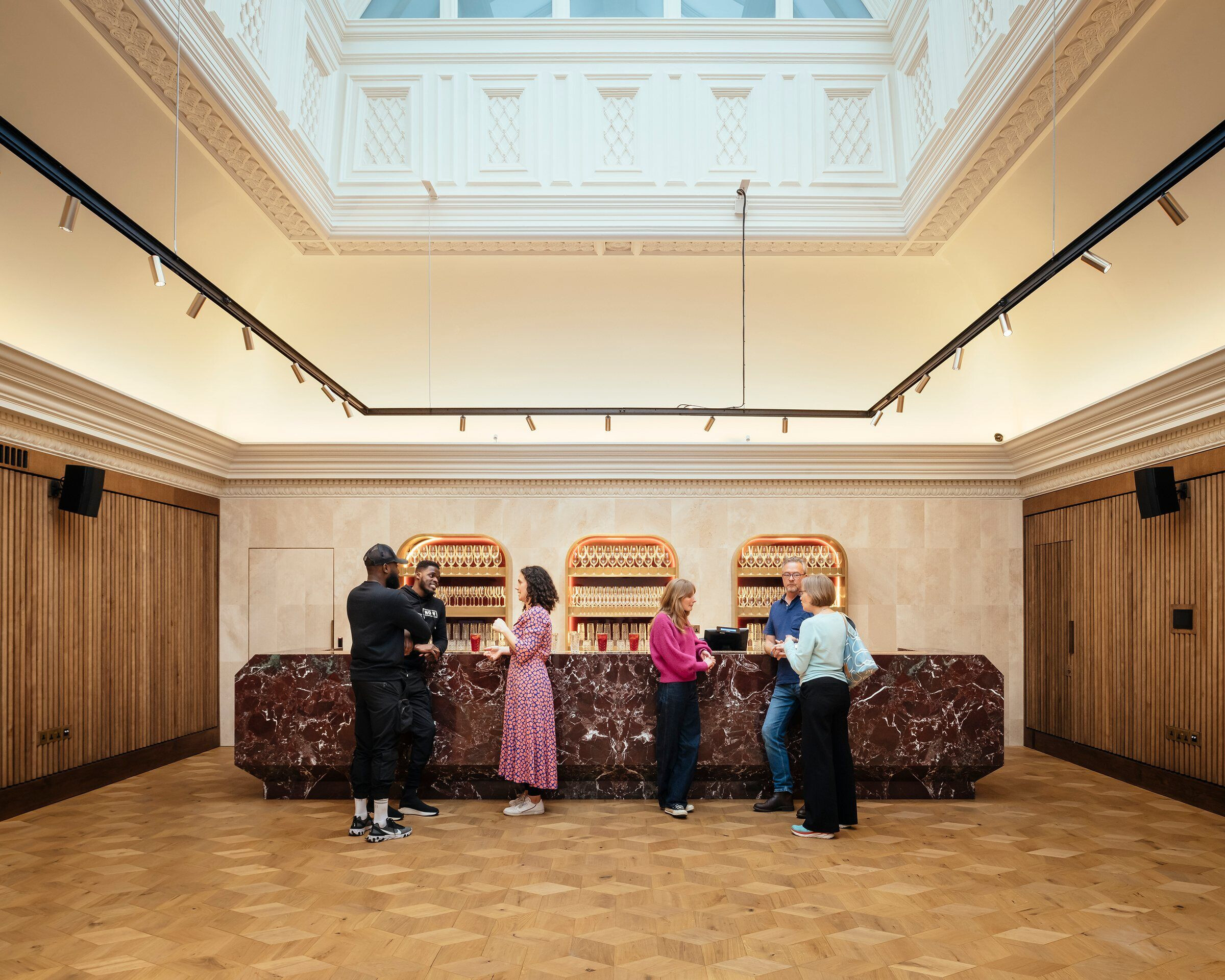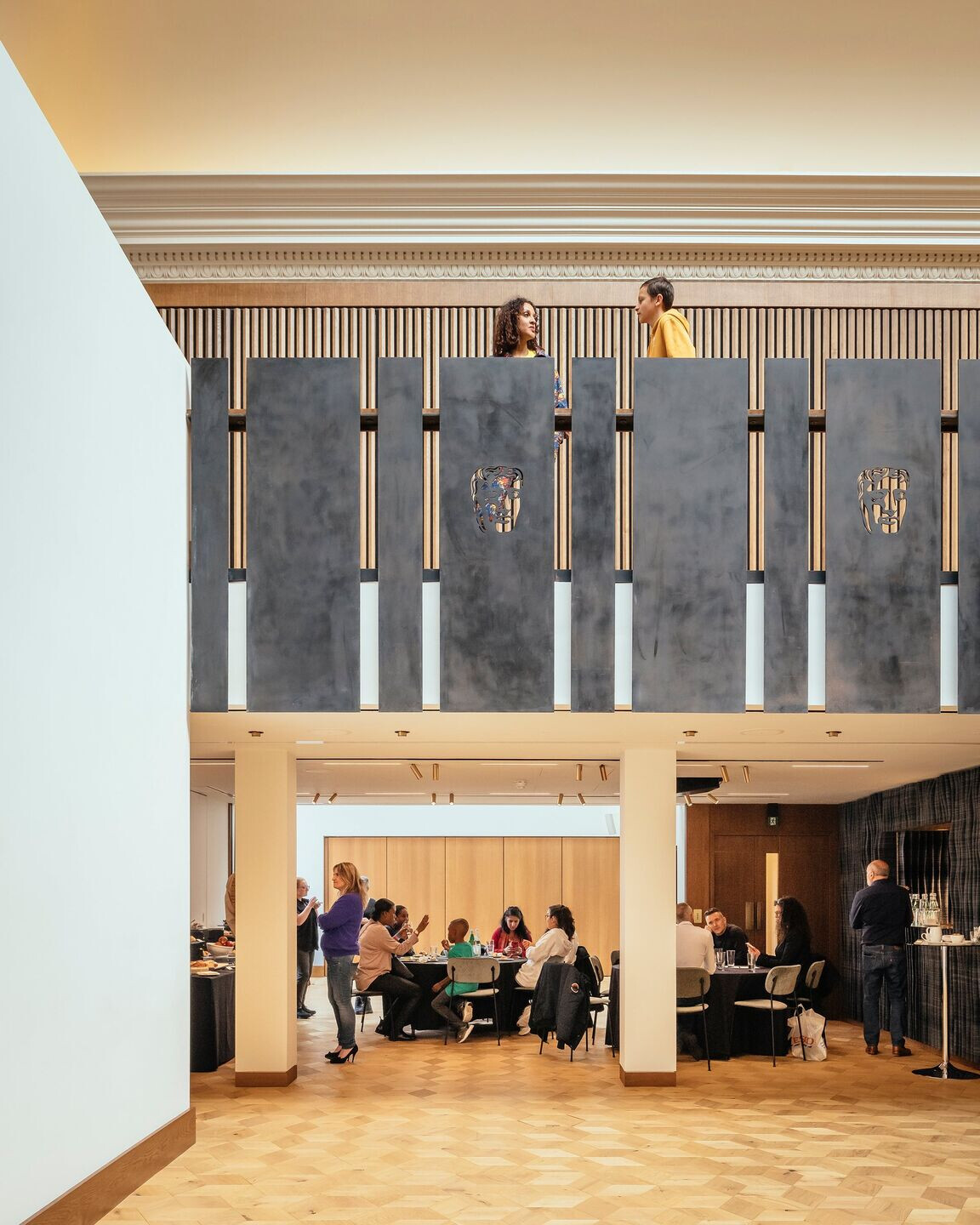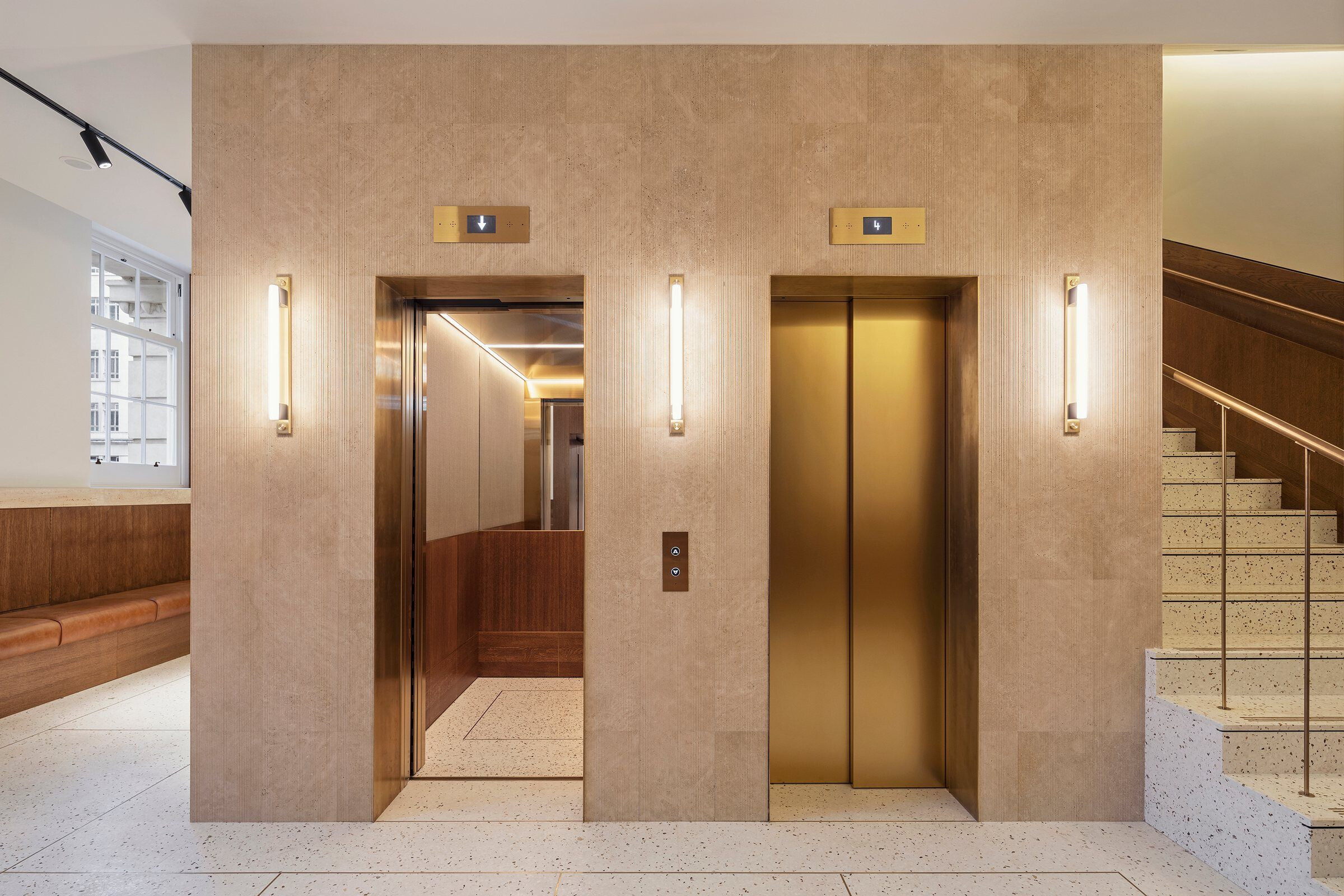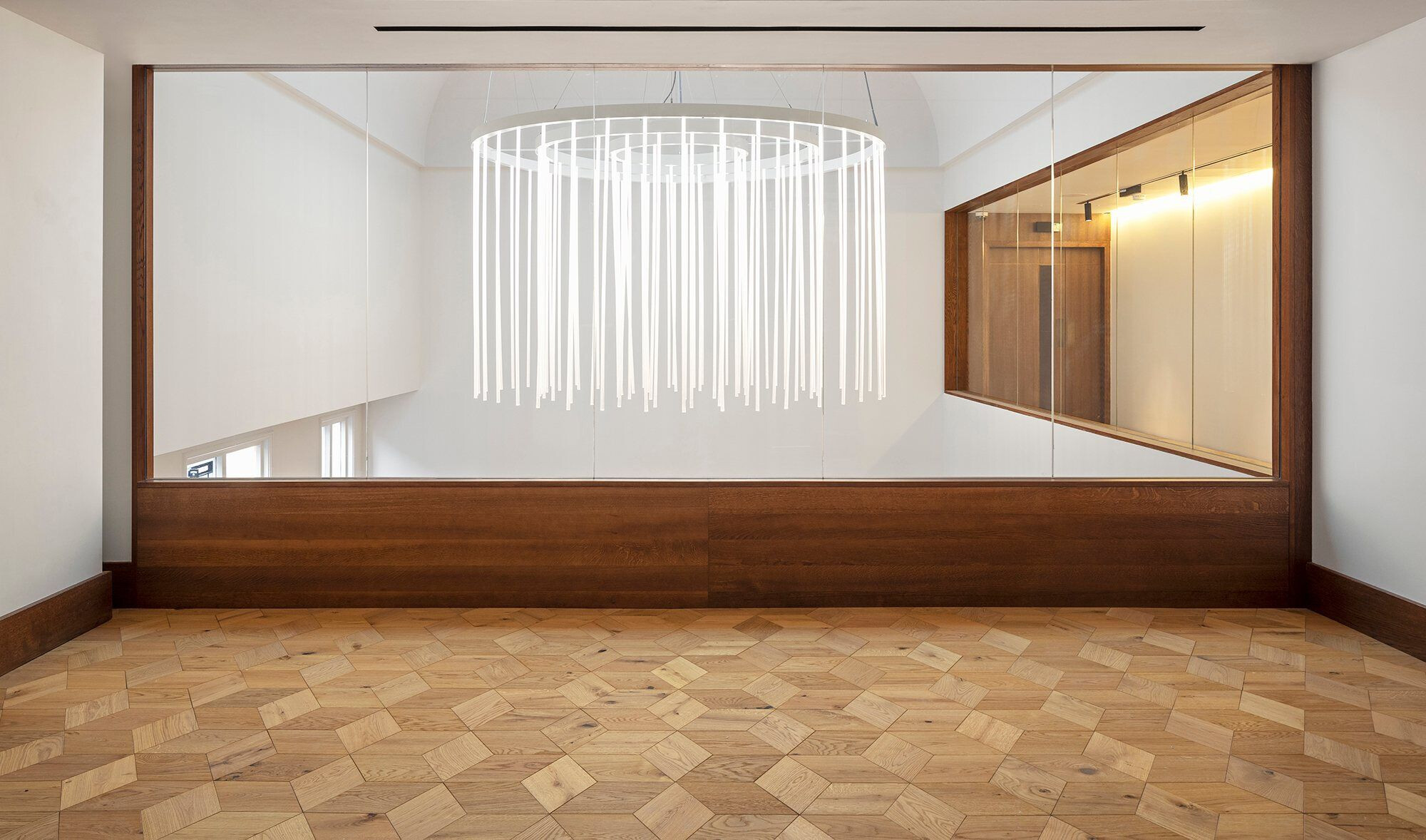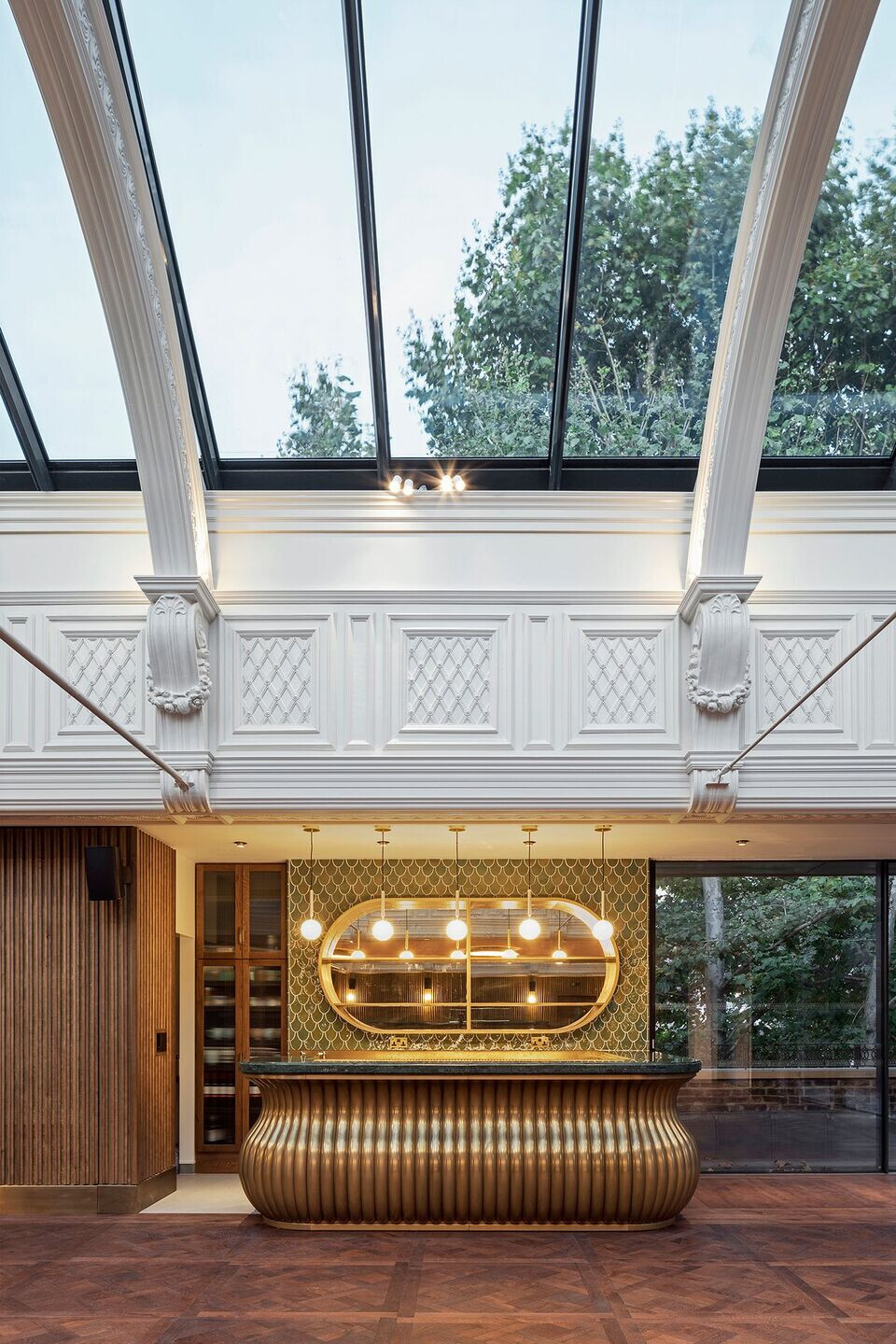 Material Used:
1. Benedetti Architects Design built by Sound Solution: Acoustic Wall lining
2. Zellige: Bar Tiling
3. Benedetti Architects Design built by Tekne: Bar
4. Benedetti Architects Design built by Suffolk & Essex: Bespoke boardroom table
5. Benedetti Architects Design built by Suffolk & Essex: Bespoke boardroom chairs
6. Benedetti Architects Design built by Suffolk & Essex: Bespoke and general joinery
7. Desso: Carpet 1
8. Ege Carpet: Carpet 2
9. Lightforms: Chandelier
10. Kirwin & Simpson: Cinema Seats
11. Viabizzuno via Cirrus Lighting: Emergency signs
12. Vescoom: Fabrics 1
13. Dedar: Fabrics 2
14. Kvadrat: Fabrics 3
15. Salvatori: Fluted travertine
16. Croxfors & Sounders: Gold leaf gilding
17. 3v: Ironmongery
18. Flos via Atrium: Lighting
19. Benedetti Architects Design built by William Dulcie: Reception Desk
20. Eyrise: Rooflight glass
21. Benedetti Architects Design built by IPIG: Rooflights frane
22. Dolphin: Sanitaryware - Doc M
23. Crosswater: Sanitaryware - general
24. IQ Glass - Panoramah: Sliding Glazing
25. Unique Surface Plus: Terrazzo
26. Solus: Terrace tiles
27. Artisan of Devizes: Stone Tiles
28. AJK: Timber flooring
29. Forbo: Lineoleum
30. Benedetti Architects Design built by Armaria: Waiter station
31. Benedetti Architects / Noumena Design built by Noumena: Wearpure_Tech 3d printed bar
32. Cinema Next: Cinema installer
33. Whitelights: AV installer
34. Christies: AV supplier