Casa de Victoria, an eco-guest house near the coast of Bay of Bengal
The project is designed as cluster of small studio units for long term visitors to stay in a nature friendly environment.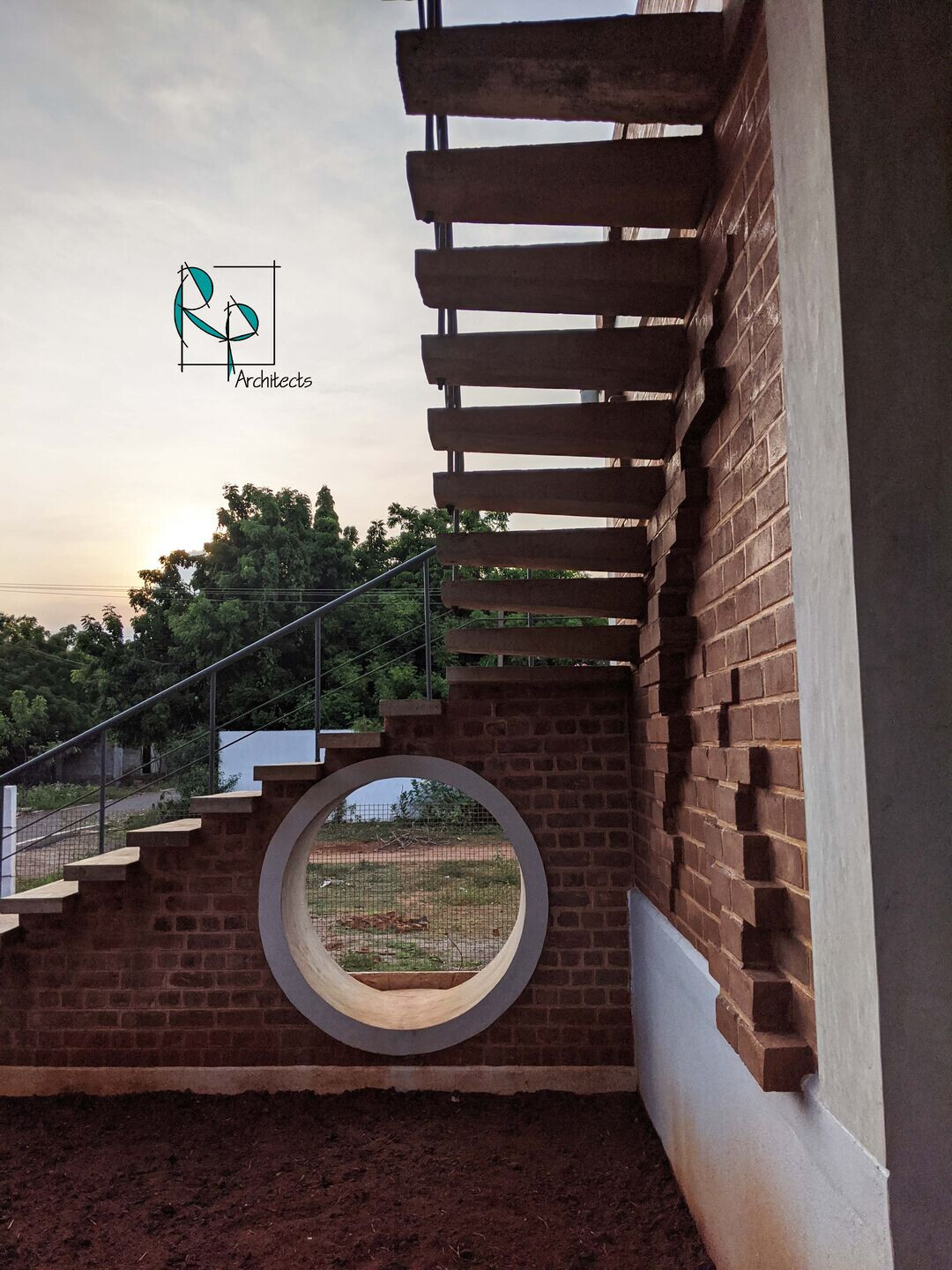 Site Planning
The guest house comprises of 3 studio units connected by a small corridor with an avenue of existing trees on one side, which have been retaining. The units are placed in a way, that there are small sit out spaces created in-between the units which gives privacy and acts as a small courtyard spaces. They also increase the cross ventilation and let in natural light inside the units.
Unit Design
Each unit is designed as a small studio apartment. The units consist of a living room, bedroom, and a work area, sufficient storage space for a long stay and an attached toilet / bath. The space is comfortable for people using the space for both short and long stay.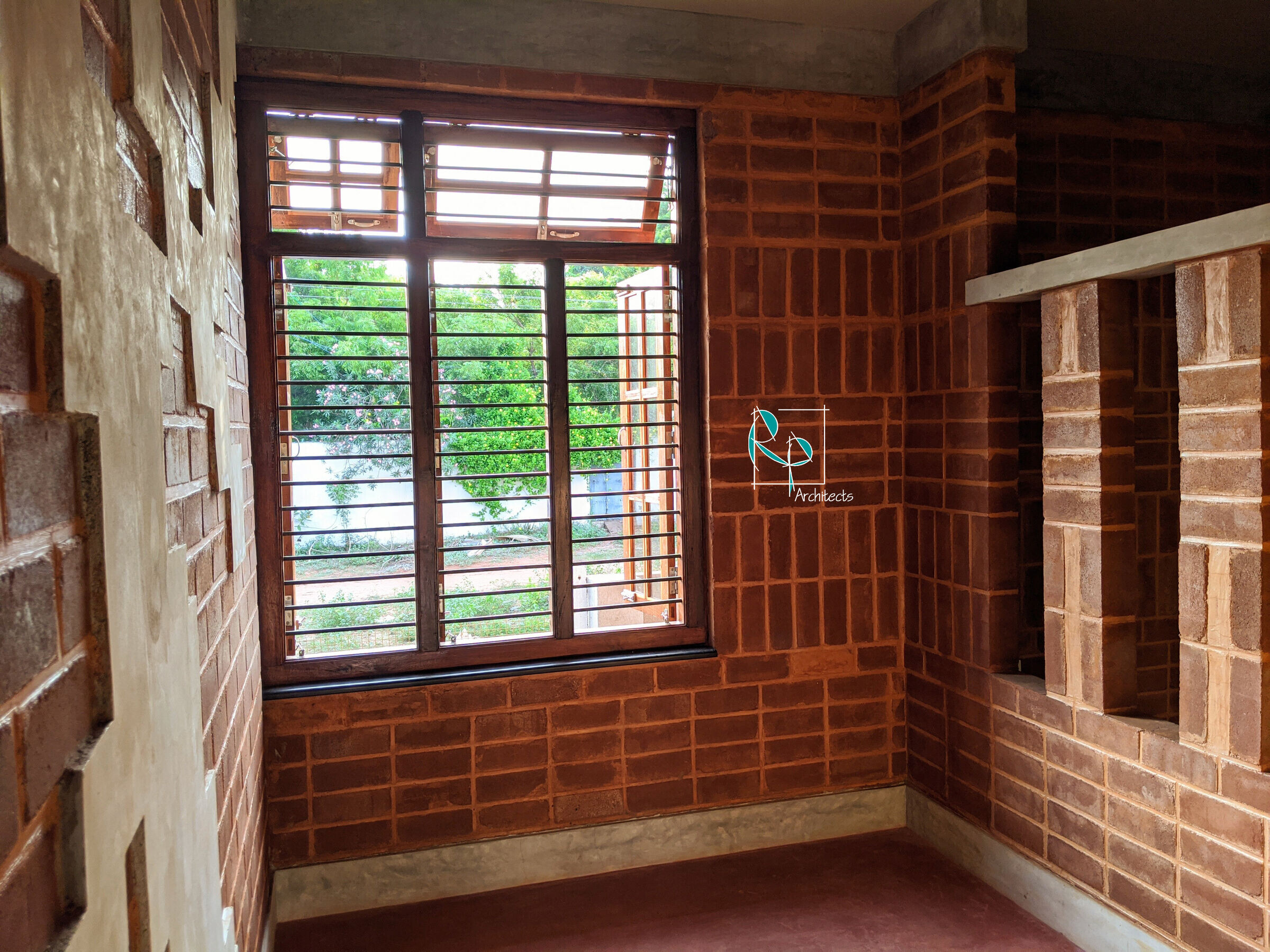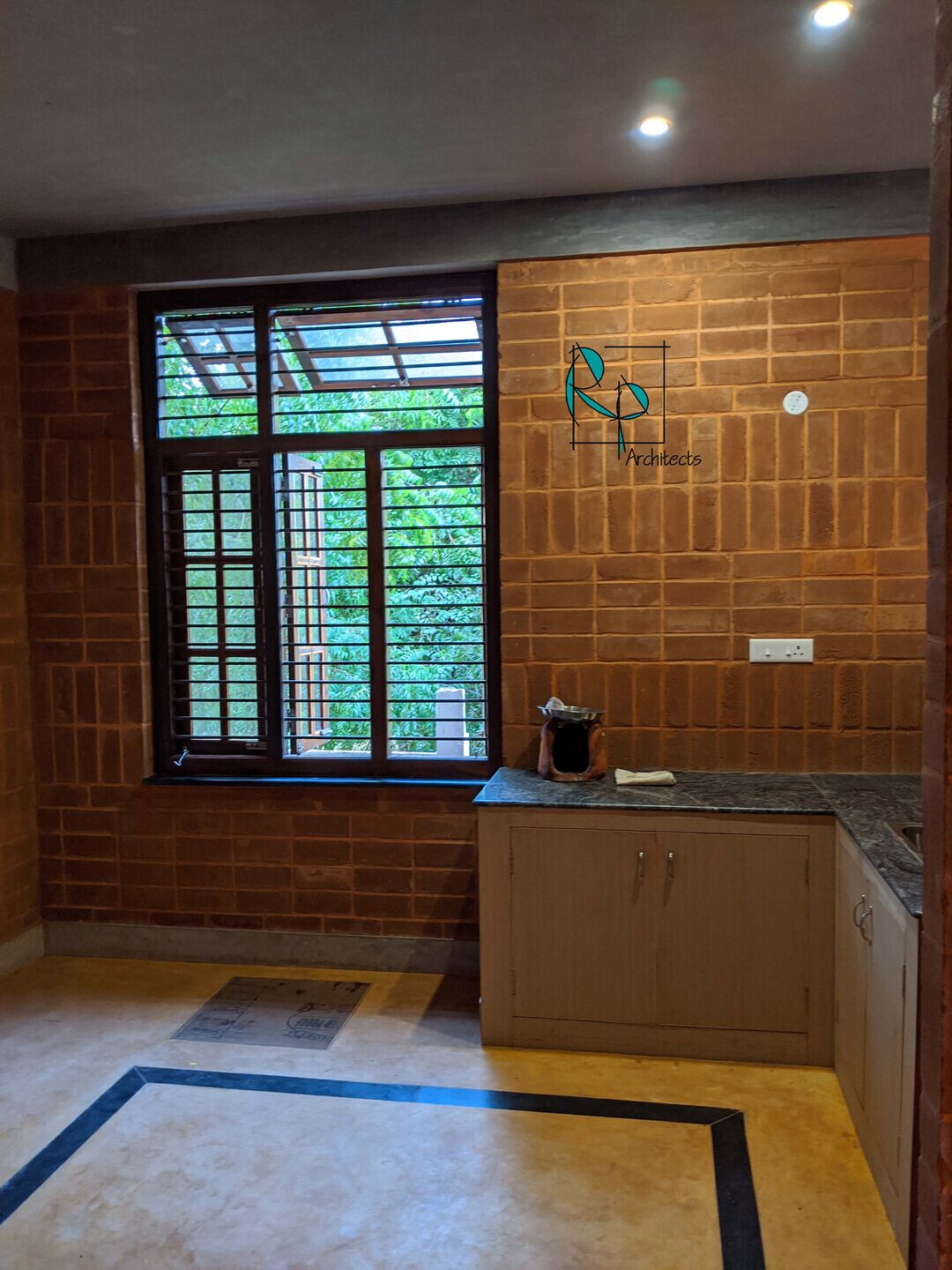 Architectural Design
The building design focus on simple minimalistic design, with efficient use of space. The design of the spaces is done with the conscious planning to ensure natural cross ventilation and maximum natural lighting. The shading devices and materials used for construction protects the building from overheating of the building in summer season, which is around 60% of the days in the site context (Pondicherry).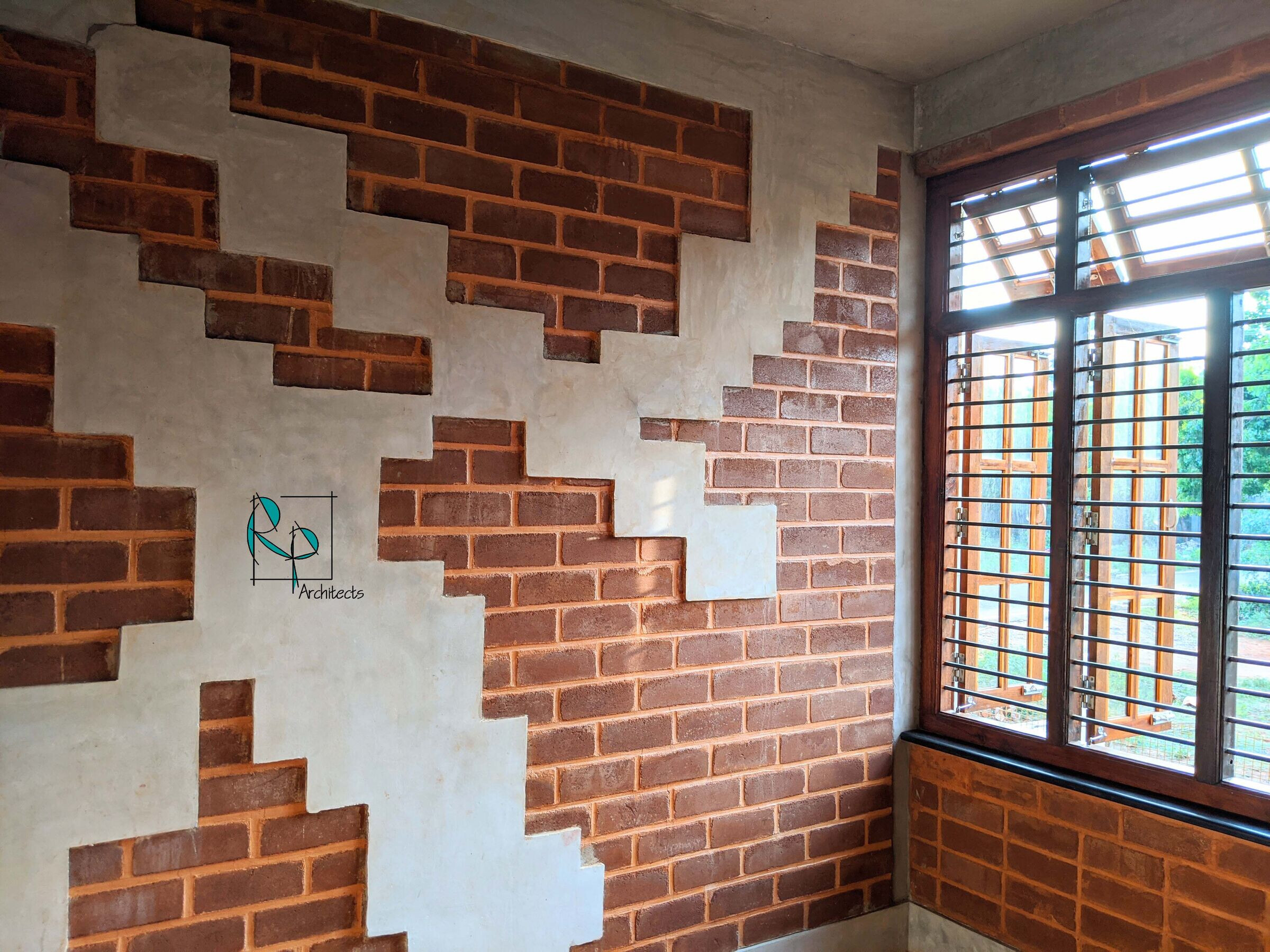 Materials
The project uses less embodied energy materials.
The buildings are built with CSEB (compressed stabilised earth blocks). These help in retaining a comfortable indoor temperature in all seasons, due to their material density. Interesting patterns are created using CSEB blocks as walls, to give a unique character to the building.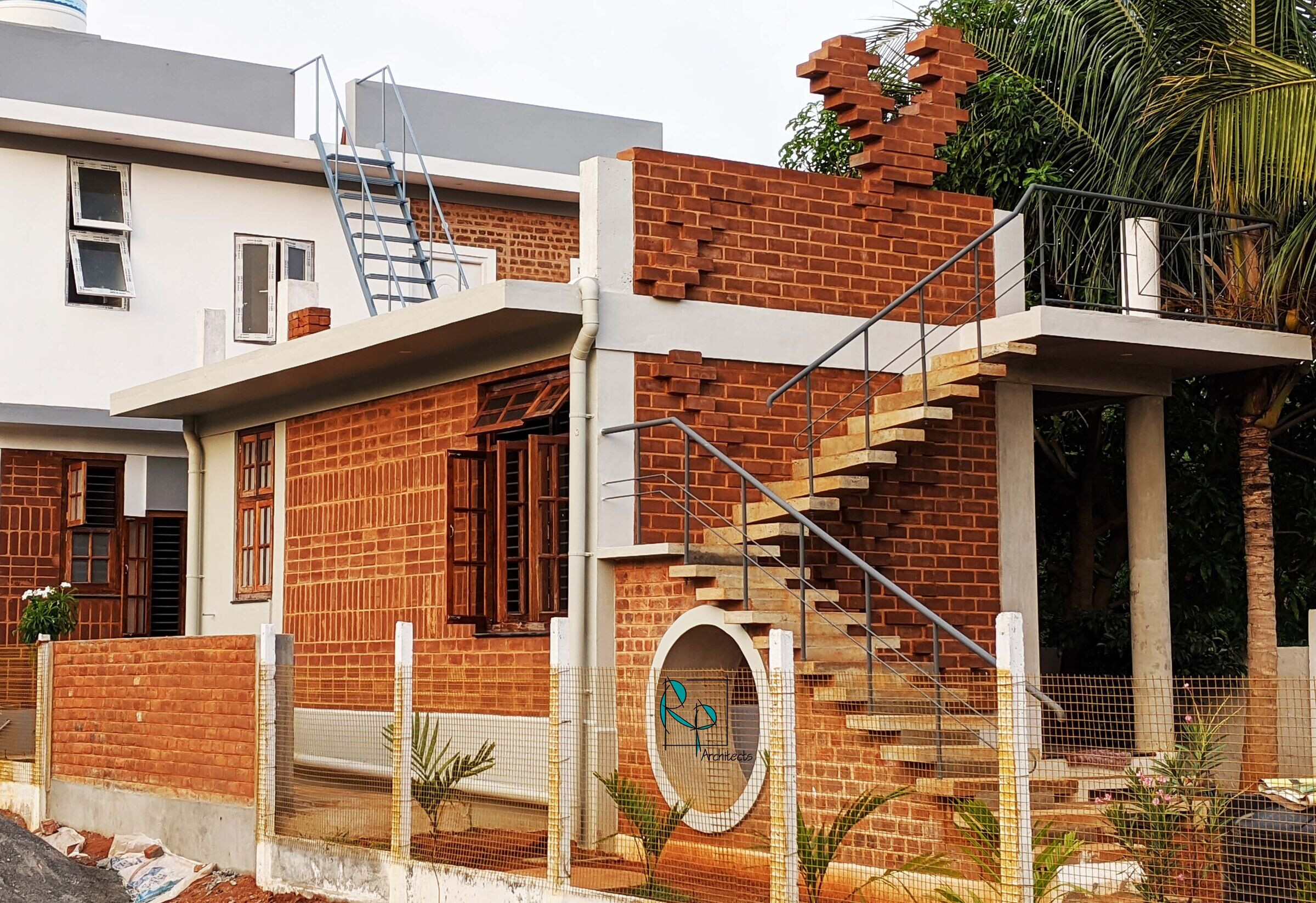 The doors and windows are made with reclaimed old wood from old buildings. These woods have be reused and upcycled with natural polish. Mosquito mesh shutters are provided in all the windows, which encourages people to keep the windows open and allow natural ventilation to come inside the building.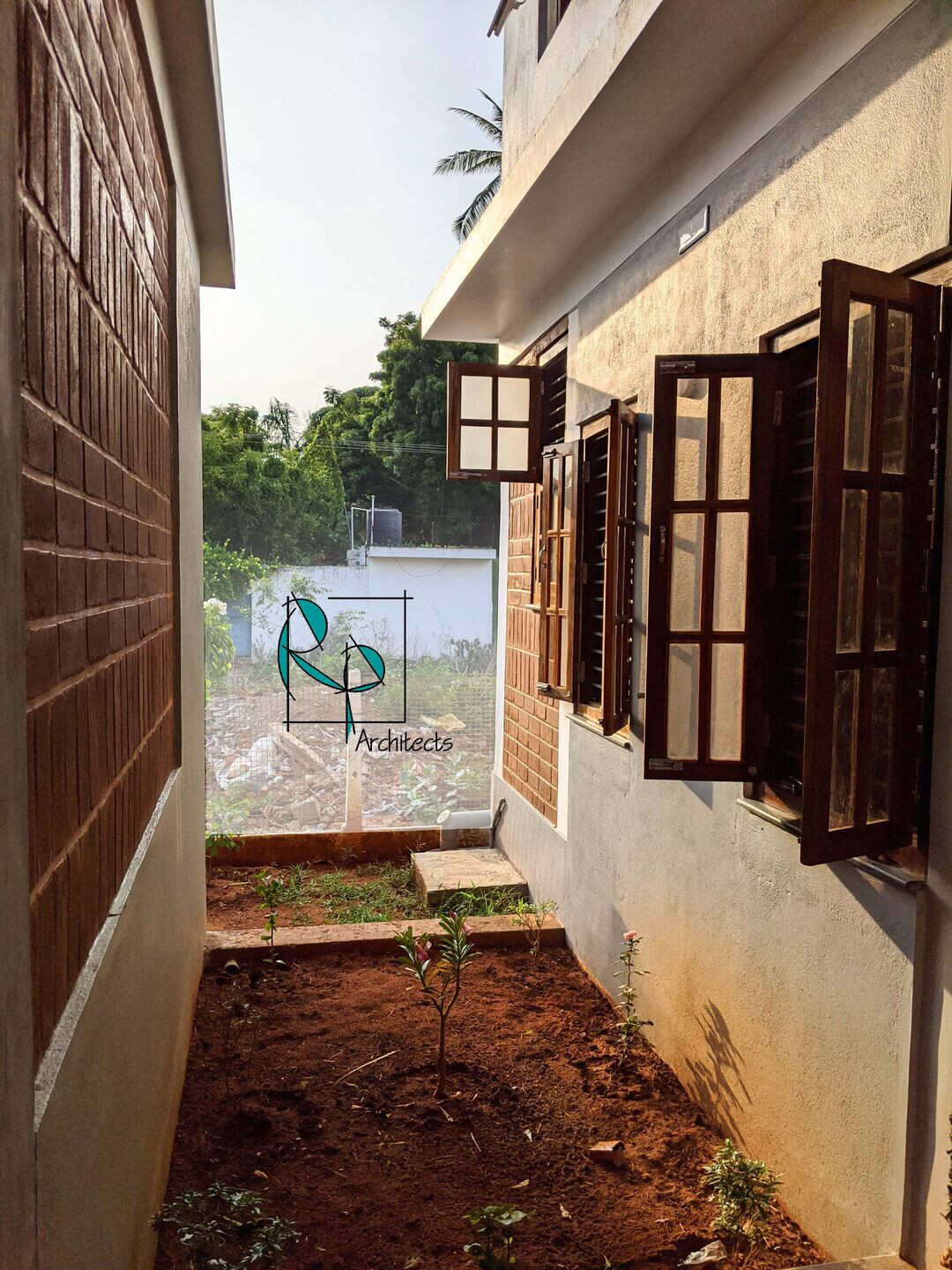 Shelves, work tables and platforms are made either with simple exposed concrete or with natural hand polished cuddapah stones. Flooring and toilet walls are with natural stones like cuddapah stones, thandur stones and oxide flooring and walls.
Minimal use of metal works for grills in windows for safety.
Project Details
Project Name: Casa de Victoria
Location: Periyamudaliyar Chavadi, Tamil Nadu
Architect: RP Architects, Pondicherry
Principal Architect: Ramya Prasad
Plot Area: 195 sq.m / 2100 sq.ft
Built-up Area: 118 sq.m / 1275 sq.ft
Year of completion: 2019
Photographer: Ramya Prasad