When designing, I always think about how much the historical and potential of this place can be taken into consideration and "casually" designed.
I'm thinking of expanding my imagination by expressing the life-sized "place" there, rather than trying to get strange.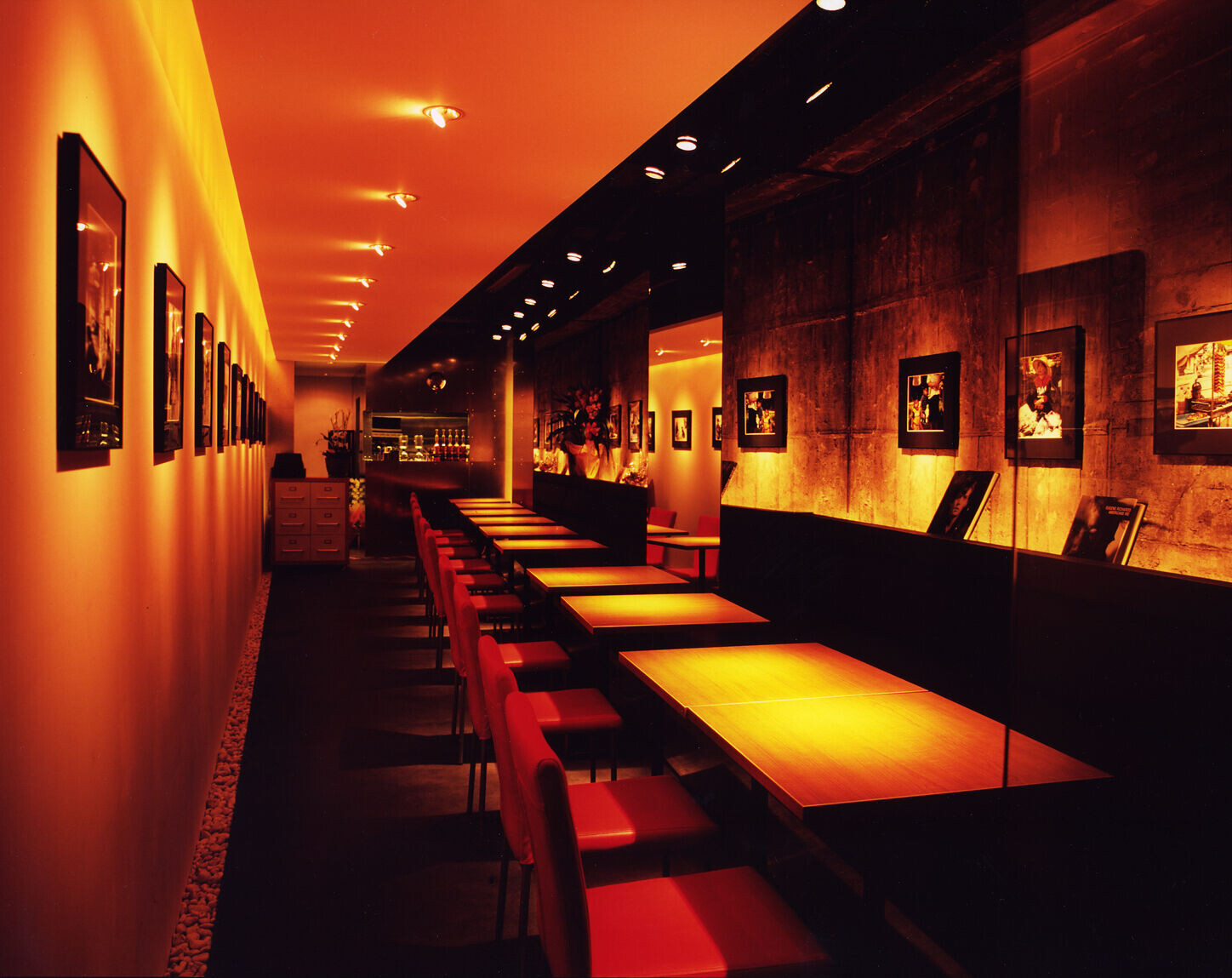 "Commer & zima" is on the first floor of an old building in the office district. This store, which is less than 14 tsubo, is long and narrow and has a trapezoidal plane that widens toward the back. From this condition as well, the layout plan was to have a kitchen in the back and only bench seats for the audience.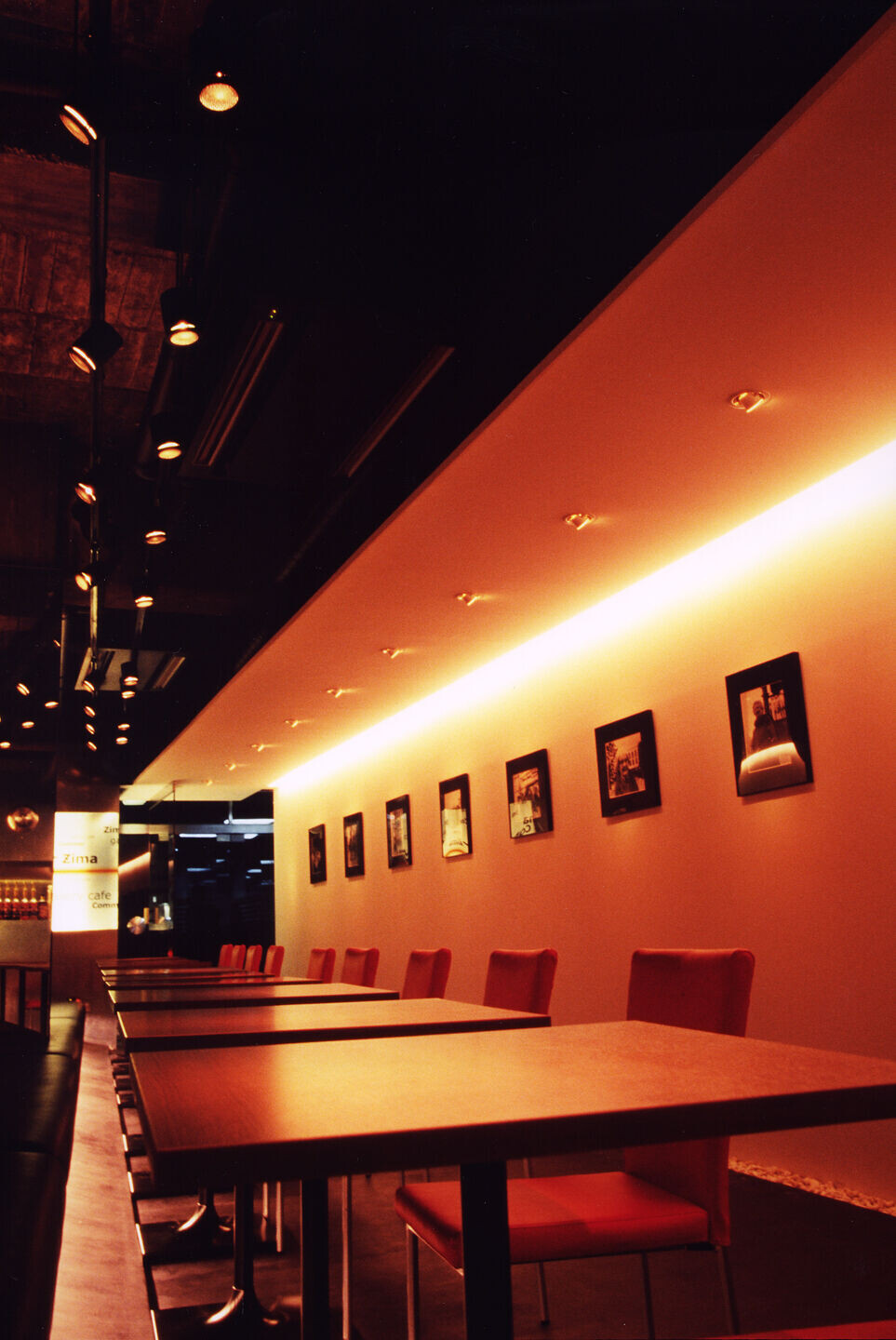 Since it also serves as a photo gallery, we designed it "casually" and prepared "walls" with different textures in consideration of responding to works with different tendencies. That is, "white wall" and "coarse concrete wall made of existing loose board formwork". The "two walls" are tense with each other, giving this tiny space infinite harmony and power. A wall that glows white and bright.
A wall with a dignified presence.
It is a meaningful relationship that can only be established by building a work.
This space doesn't talk much!
The work will tell a lot and give color and imagination to this space.