What was the brief?
Our client bought the existing chalet bungalow as a means to be close to family but the layout did not work for her, and she wanted to increase the energy efficiency of the dwelling. Our client was keen to make the house fully accessible with level thresholds, wider doors and good access to the garden. The internal flow of the property was high on the list of alterations and keeping everything on one level was key. The driveway was also raised so our client can park right outside and not have to walk up steps to the entrance.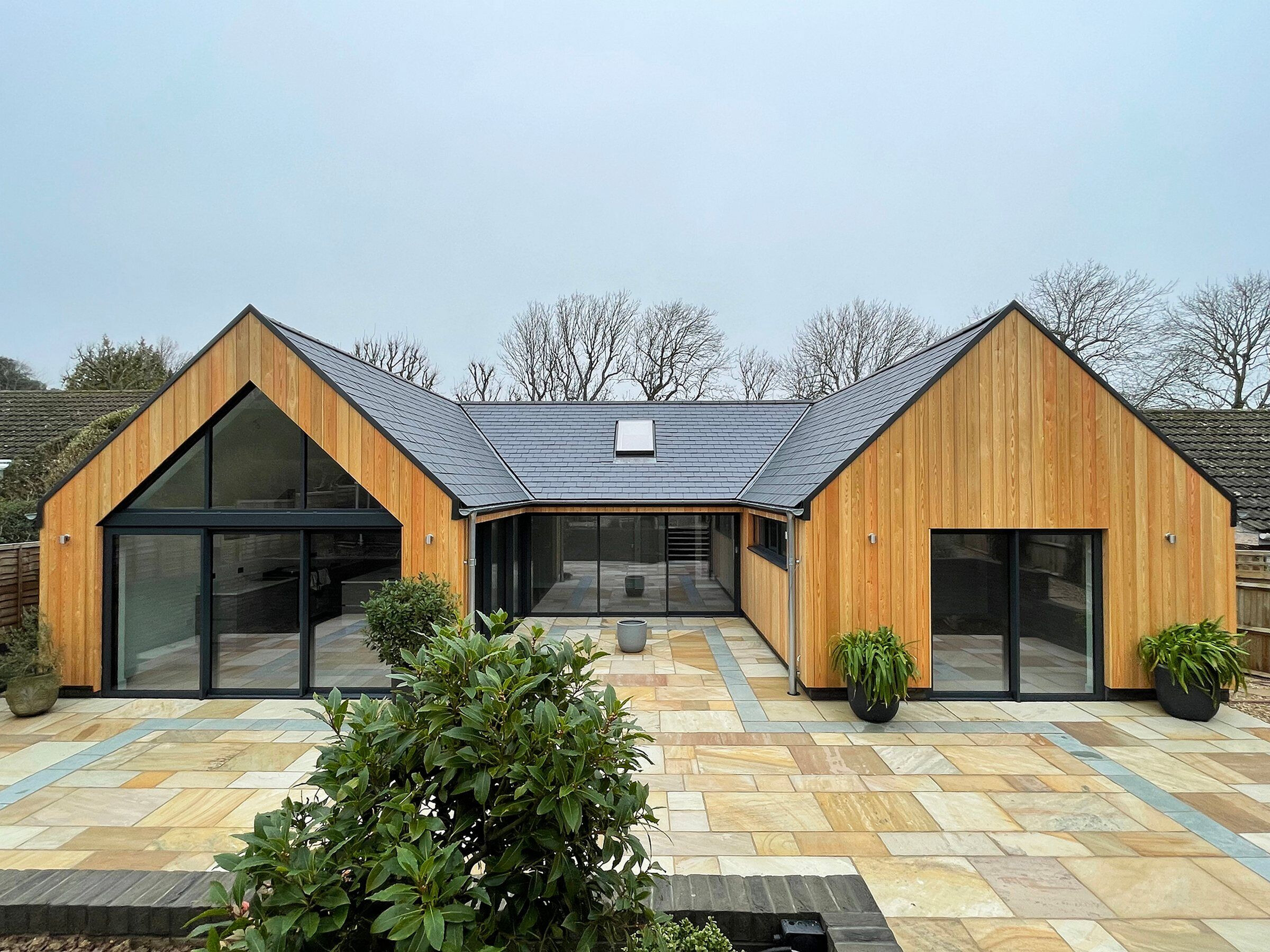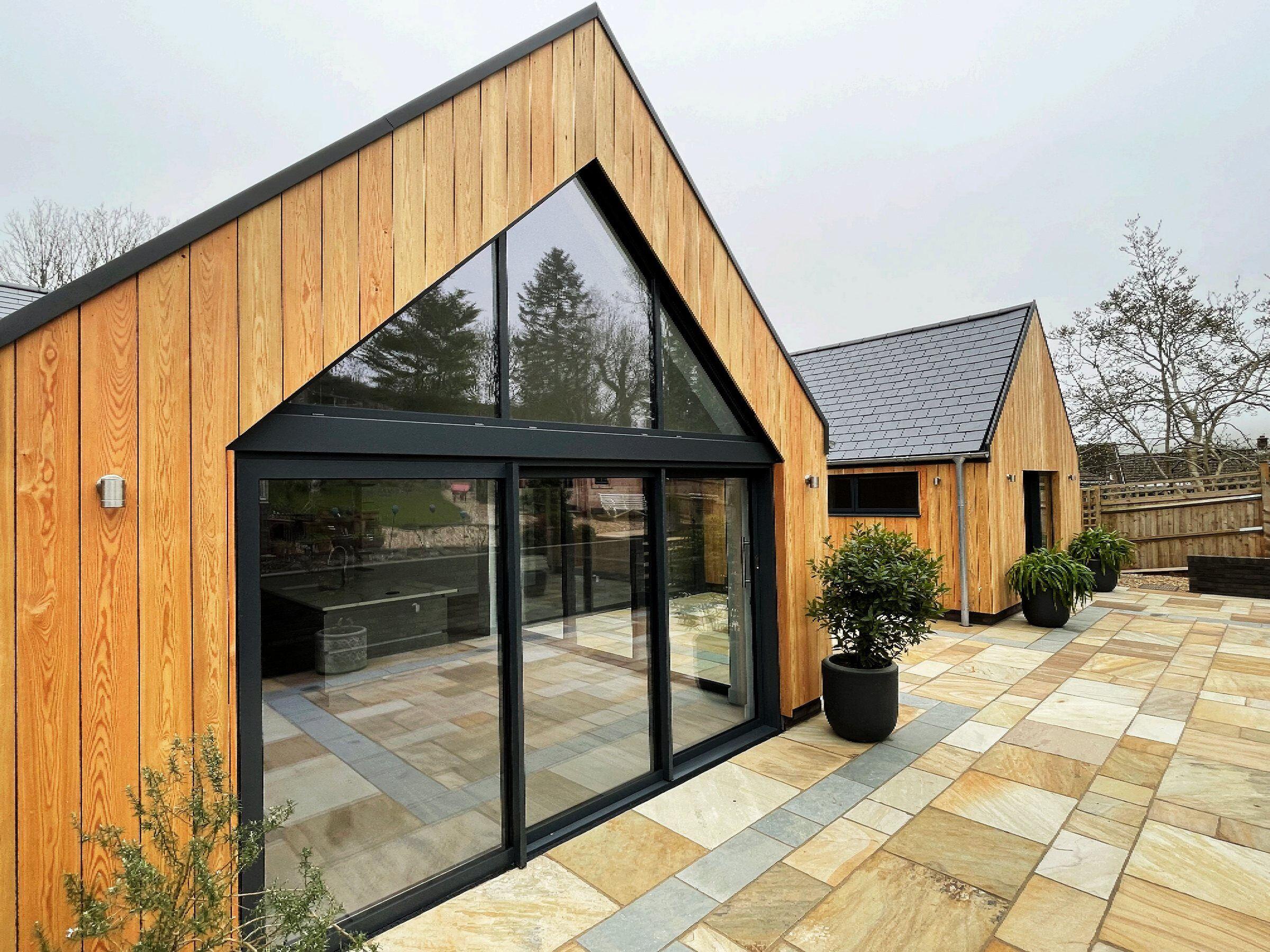 What were the key challenges?
To create a spacious, environmentally conscious, fully accessible dwelling always has its challenges especially when you are starting with a small bungalow with a split level site. The key alterations we made where to raise the front driveway to mitigate the entrance steps and adding two wings at the rear of the property to create a sheltered south facing courtyard, facing the rear garden. All of which needed to have level access to futureproof the dwelling for the occupants. We also had to battle planning policy on the limit to the size of the extension as the property is with in the South Downs National Park, which has restrictions. We made sure we were making use of every square inch of the dwelling with keeping circulation and wasted spaces to a minimum.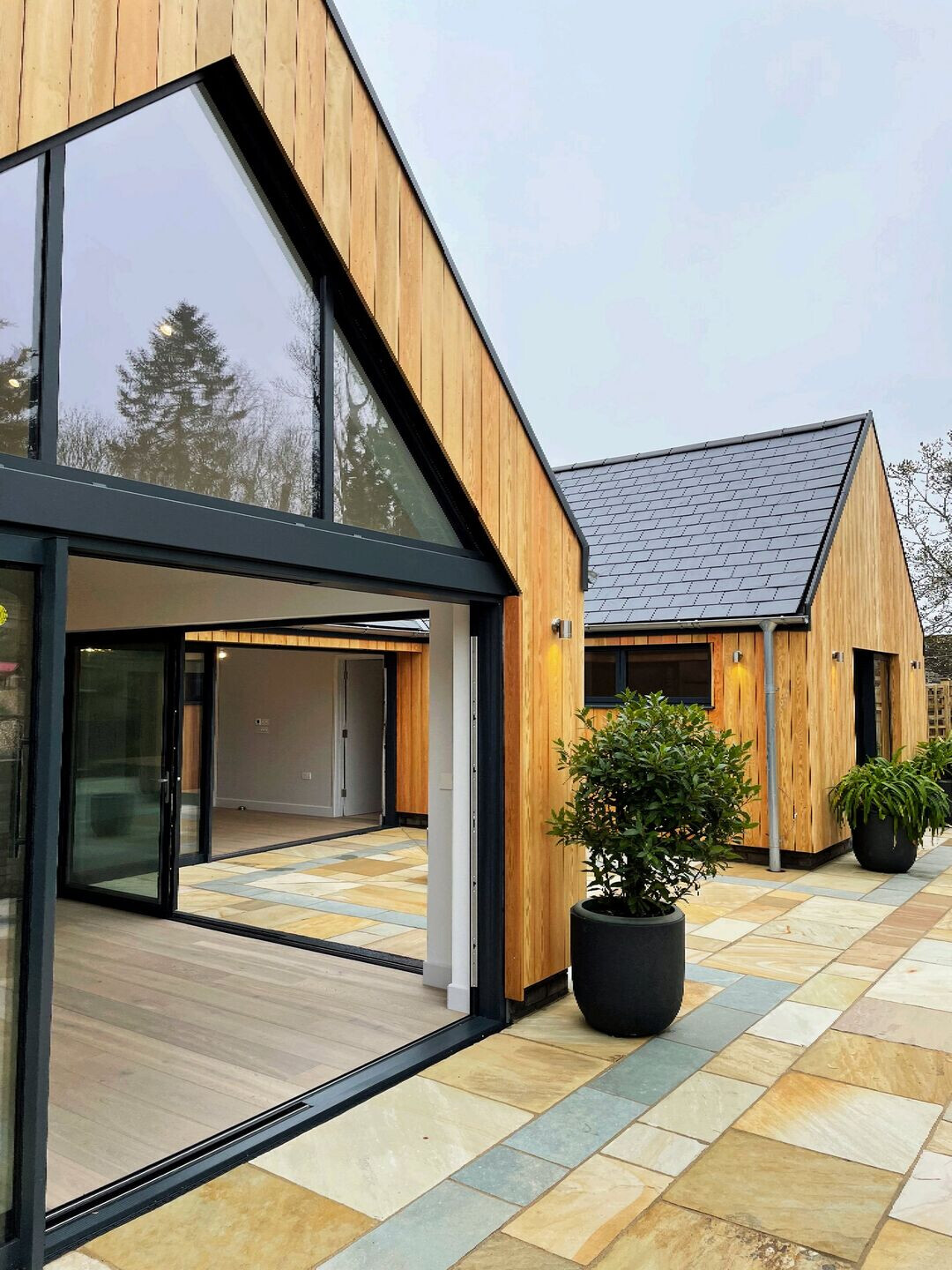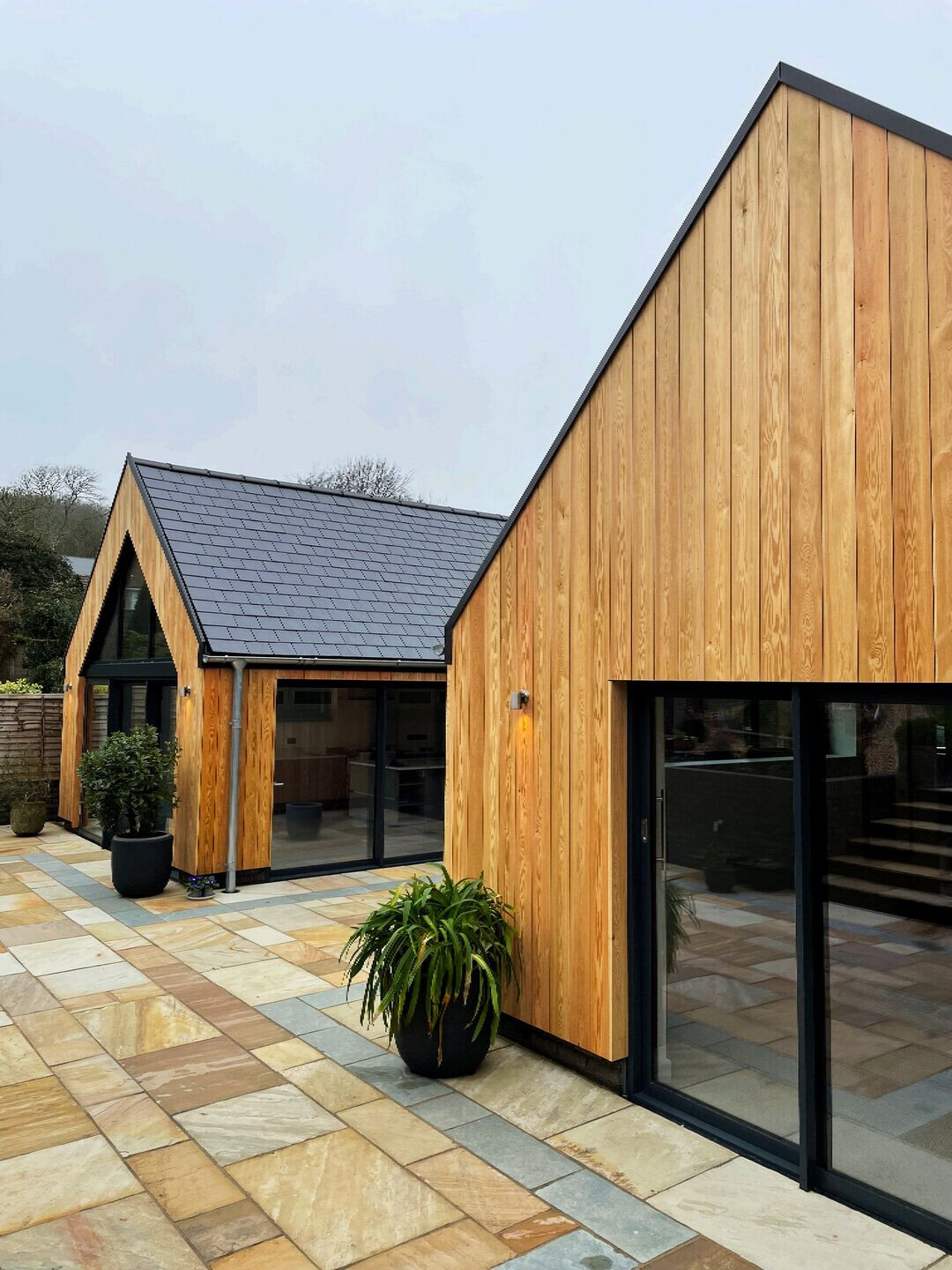 The client also wanted to create dramatic spaces by vaulting the ceiling spaces in the kitchen and master bedroom. Dealing with and amending an existing structure is always tricky and we had to make sure structural alteration fitted within the existing fabric of the building without adversely effecting the spaces within it.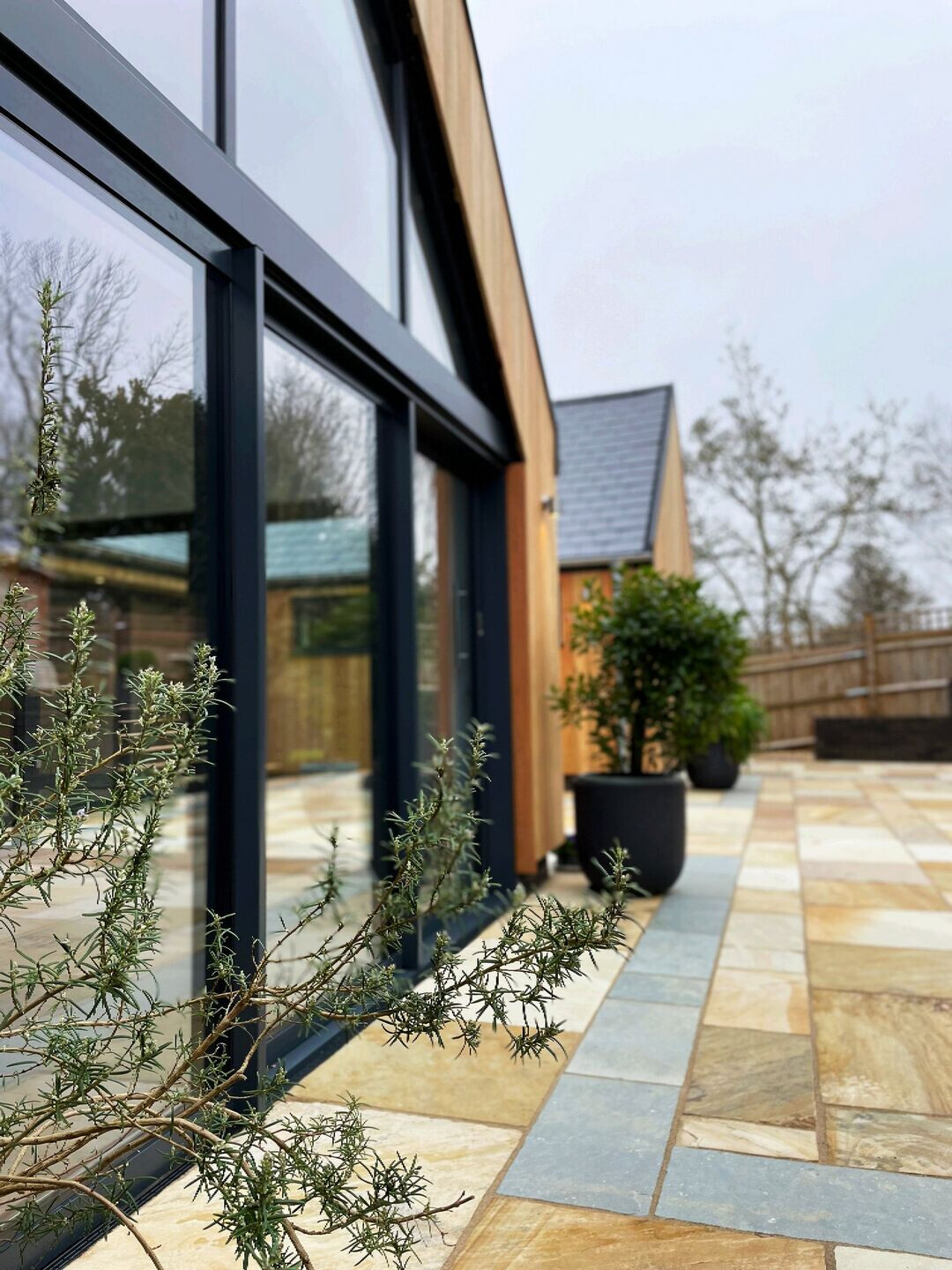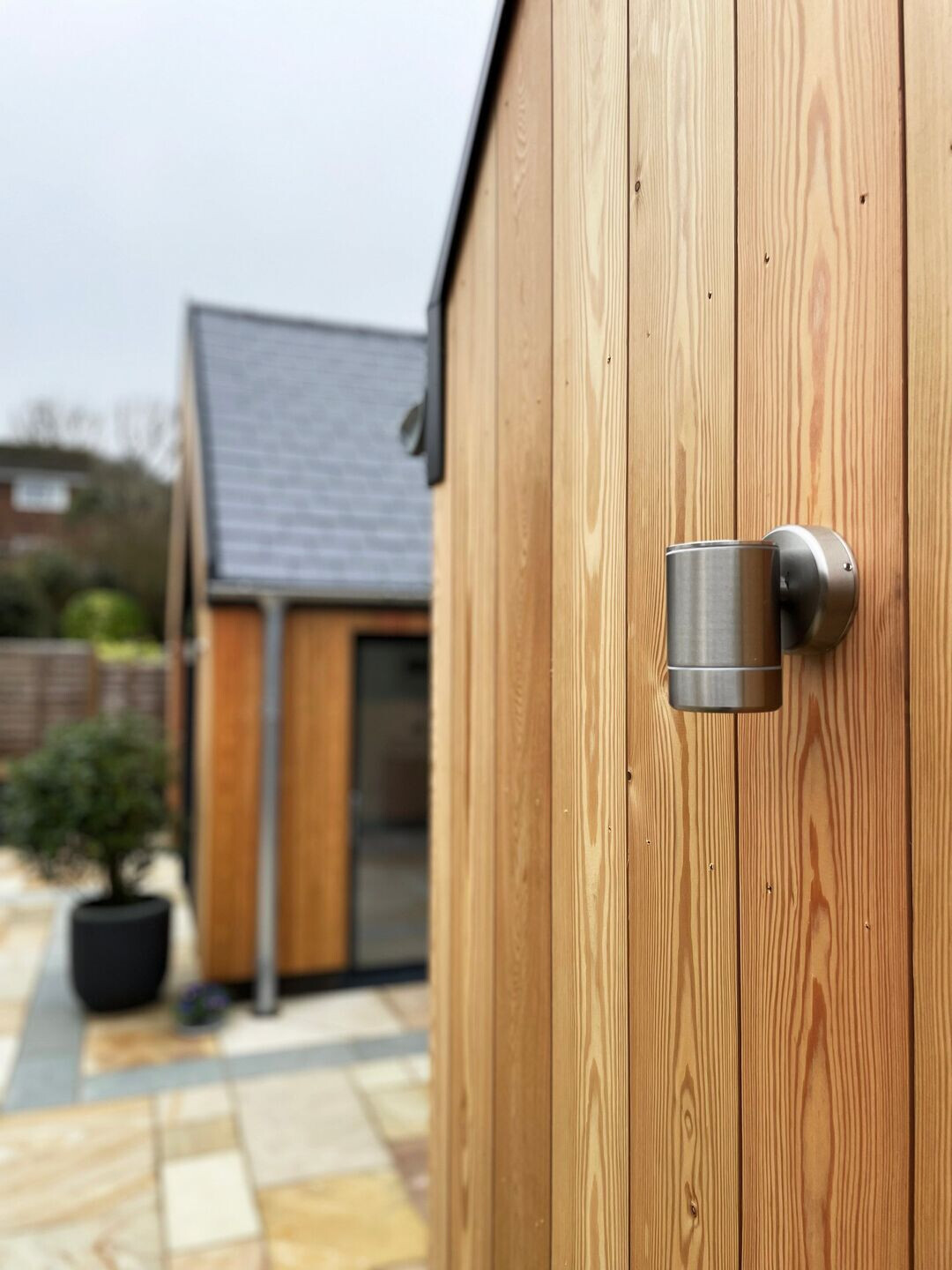 What materials did you choose and why?
Beautiful larch cladding wraps around the building and will silver over time blending the house into it's surroundings. The slate tiles are a locally used material and move the build away from its original tired concrete tiled roof. The front of the dwelling has a brick façade, which was initially designed as timber cladding, but we were made to change this by the planning department to better fit in with the surrounding vernacular.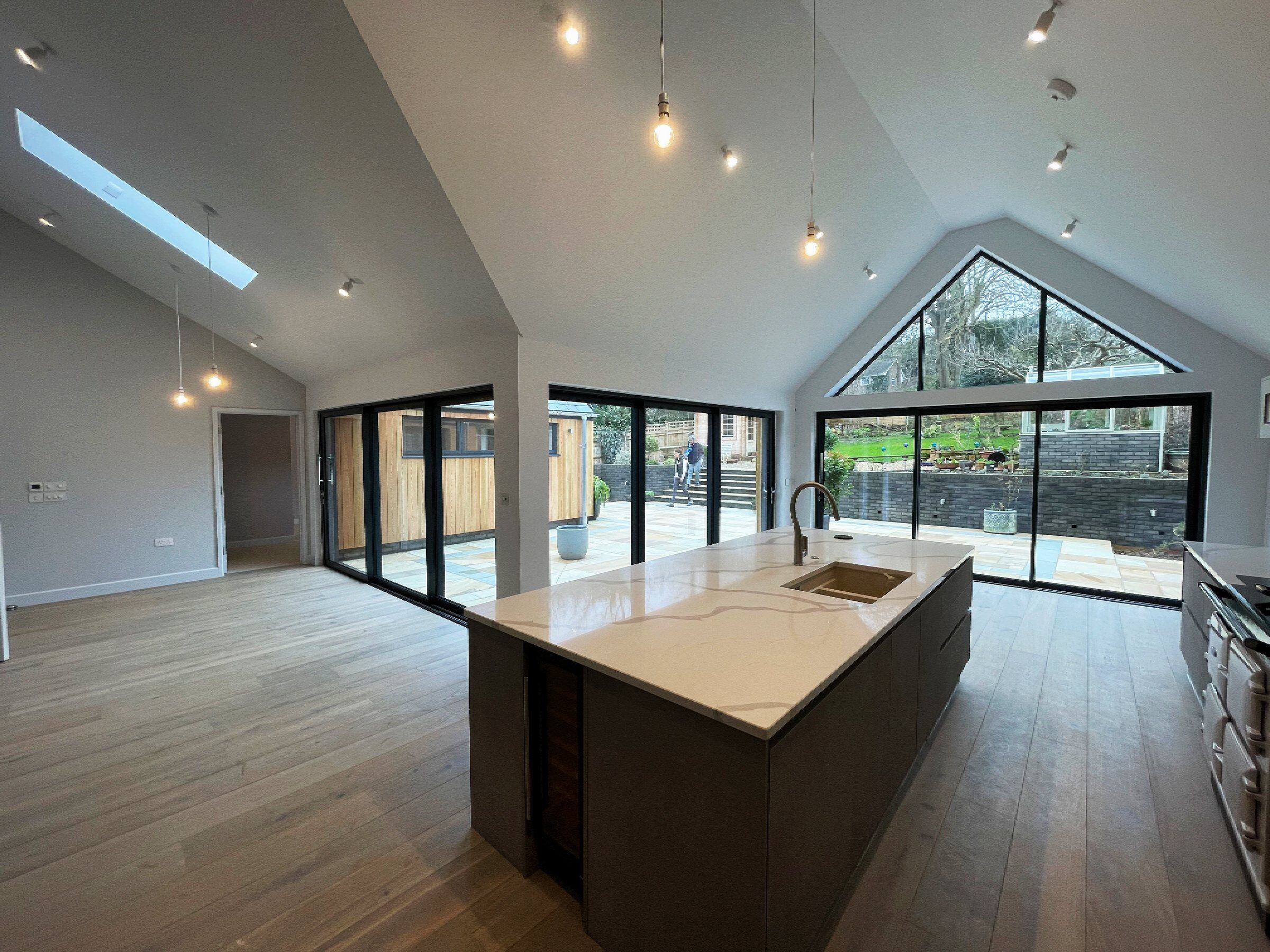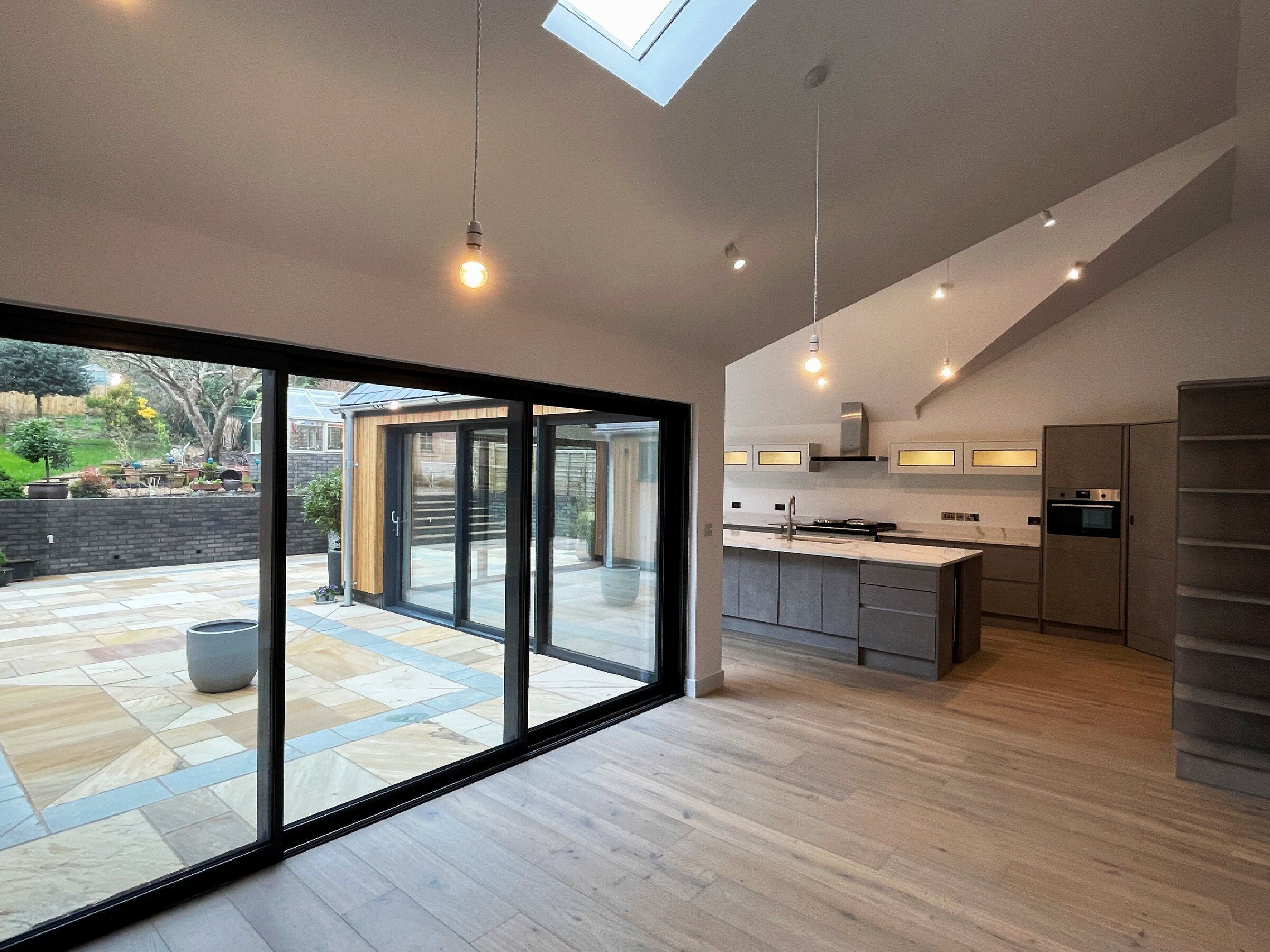 Team:
Architect: HAPA Architects
Photography: HAPA Architects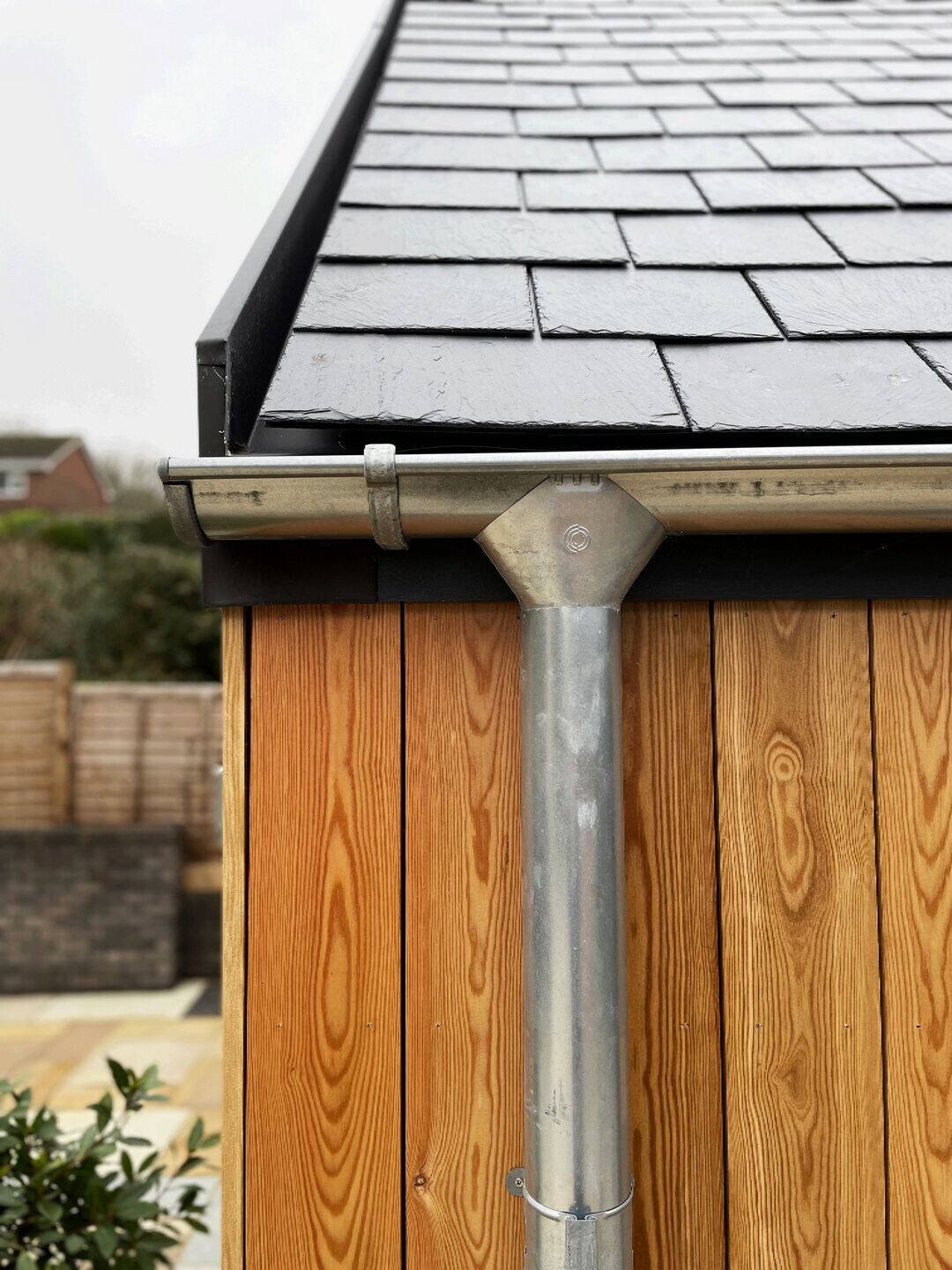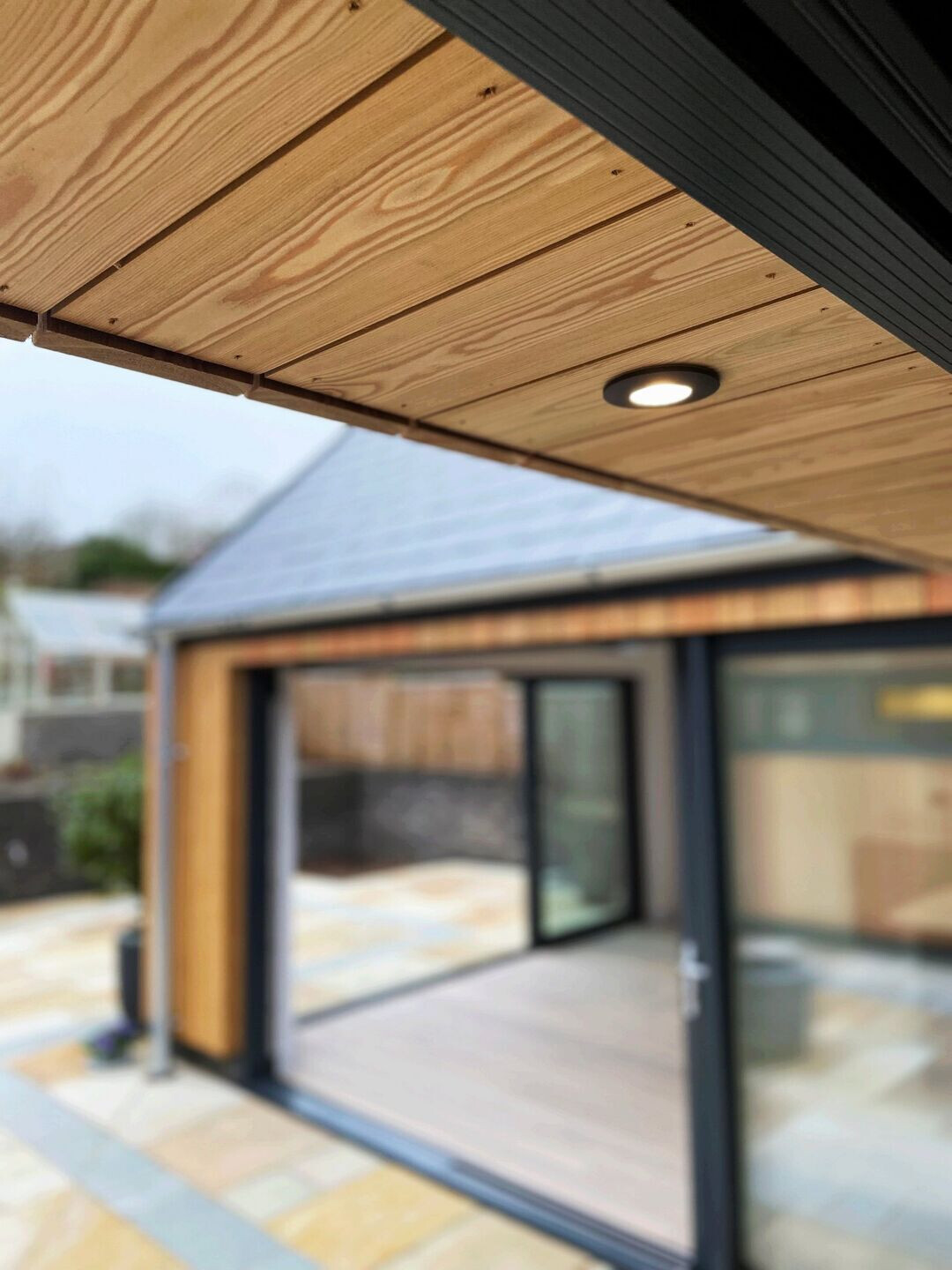 Material Used:
1. Facade cladding: Larch cladding / Brick: Pagus Grey Black Brick by Wienerberger
2. Flooring: Ash Engineered Timber Flooring
3. Doors: Express Bi-fold
4. Windows: Express Bi-fold
5. Roofing: SIGA 37 natural slate
6. Interior lighting: Bespoke twisted cables
7. Kitchen: Wren