In 2019, Muse & Co. was approached by Crunchyroll, the world's largest anime streaming and production company, to reimagine their headquarters in San Francisco. The sprawling 80,000 square-foot space, which is divided into 4 floors, was to feature fully immersive, authentic, Japanese- and anime-inspired spaces throughout.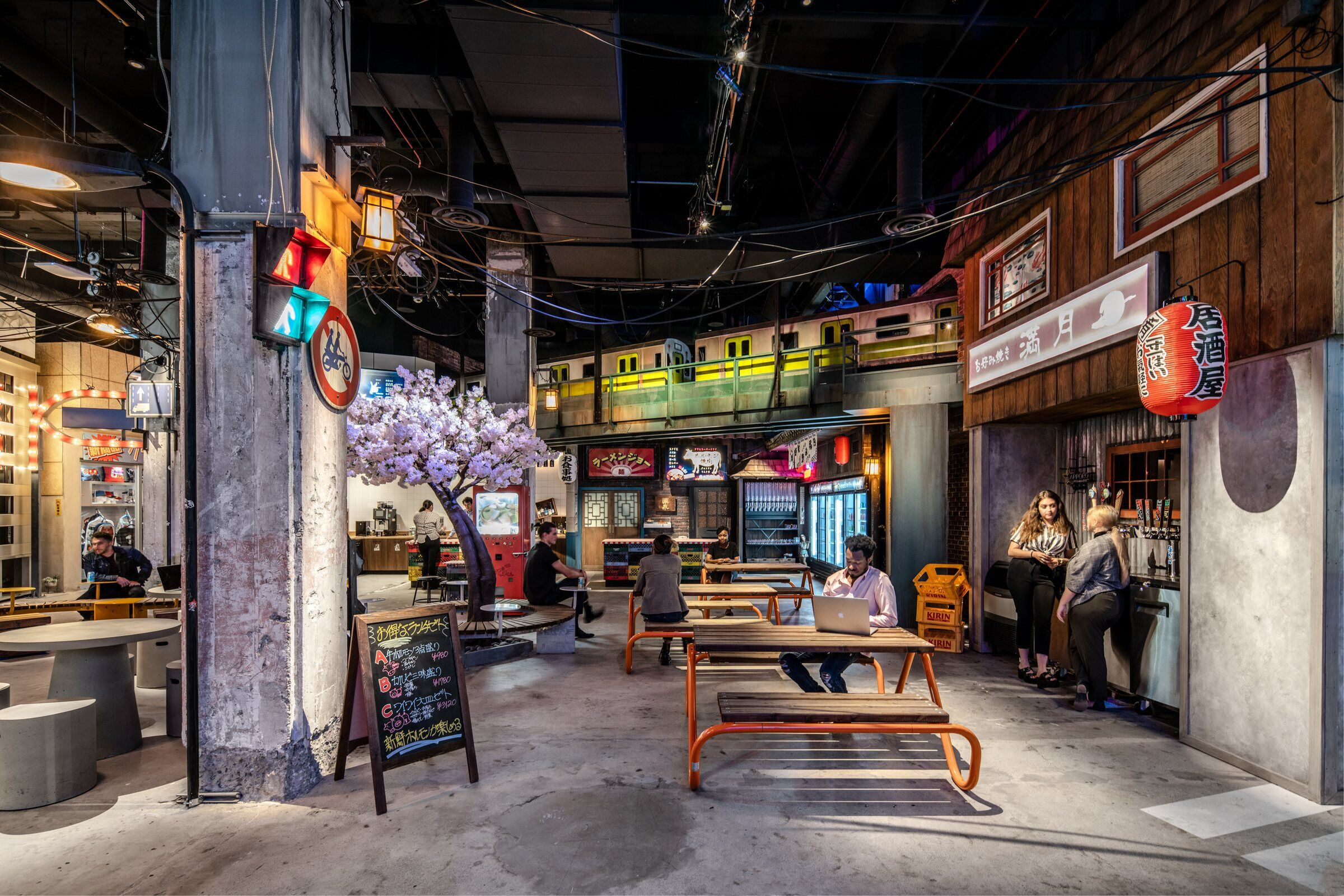 We knew we couldn't create the authentic Japanese experience without first immersing ourselves in the country's culture, architecture, and style - so we took a company trip to Japan to prepare.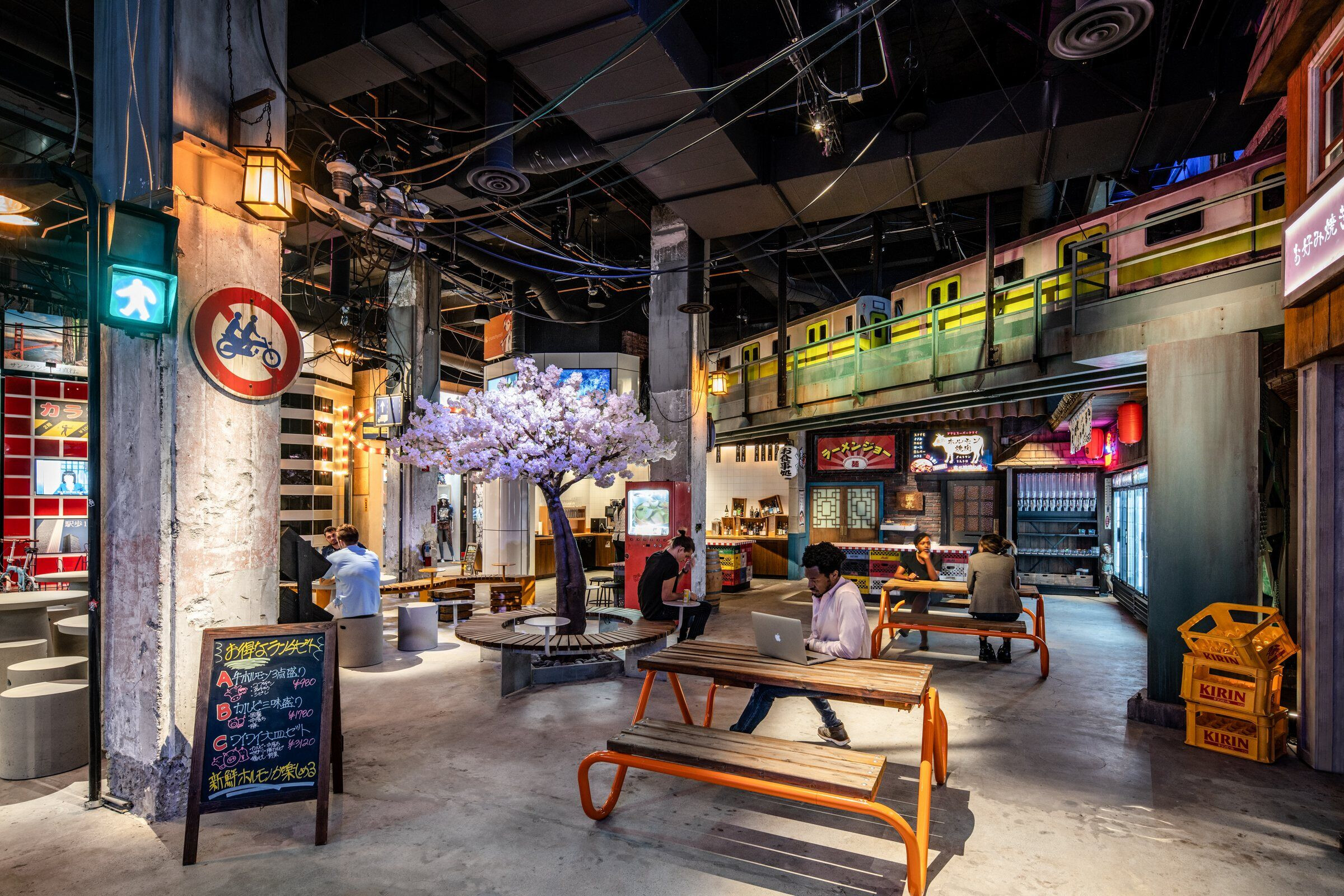 Entering the building, you walk through a nondescript doorway and leave downtown San Francisco, only to find yourself in the heart of Tokyo. Our in-house team of artists, designers, film set builders, and master fabricators converged on this central space – the building's first impression – to turn it into another world. We took the windowless, empty cube that was the building's lobby, and sculpted every inch of it to be a scale-shifting reimagining of downtown Tokyo – complete with a street-market-themed cafe, an arcade, the Park Hyatt lounge made famous by Lost in Translation, and a dimly-lit back alley leading to the company gym and executive board room.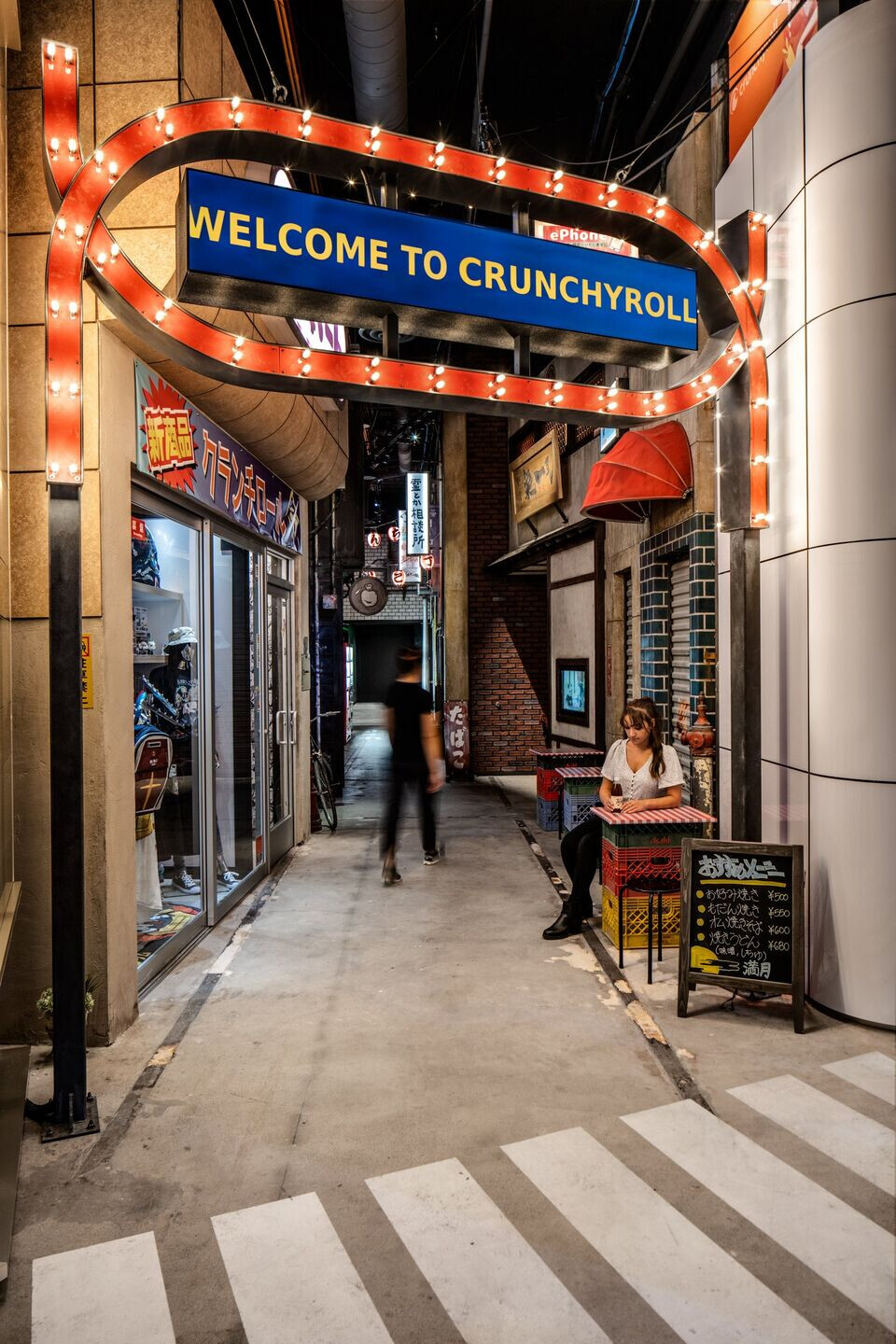 The rest of the building follows suit – each of the upper floors explores a specific area of Japanese culture, geography, or history, and features rooms and spaces themed after the anime shows that fill Crunchyroll's roster. Every huddle room, conference room, kitchenette, and lounge area is unique, highlighting a different aspect of anime's Japanese roots.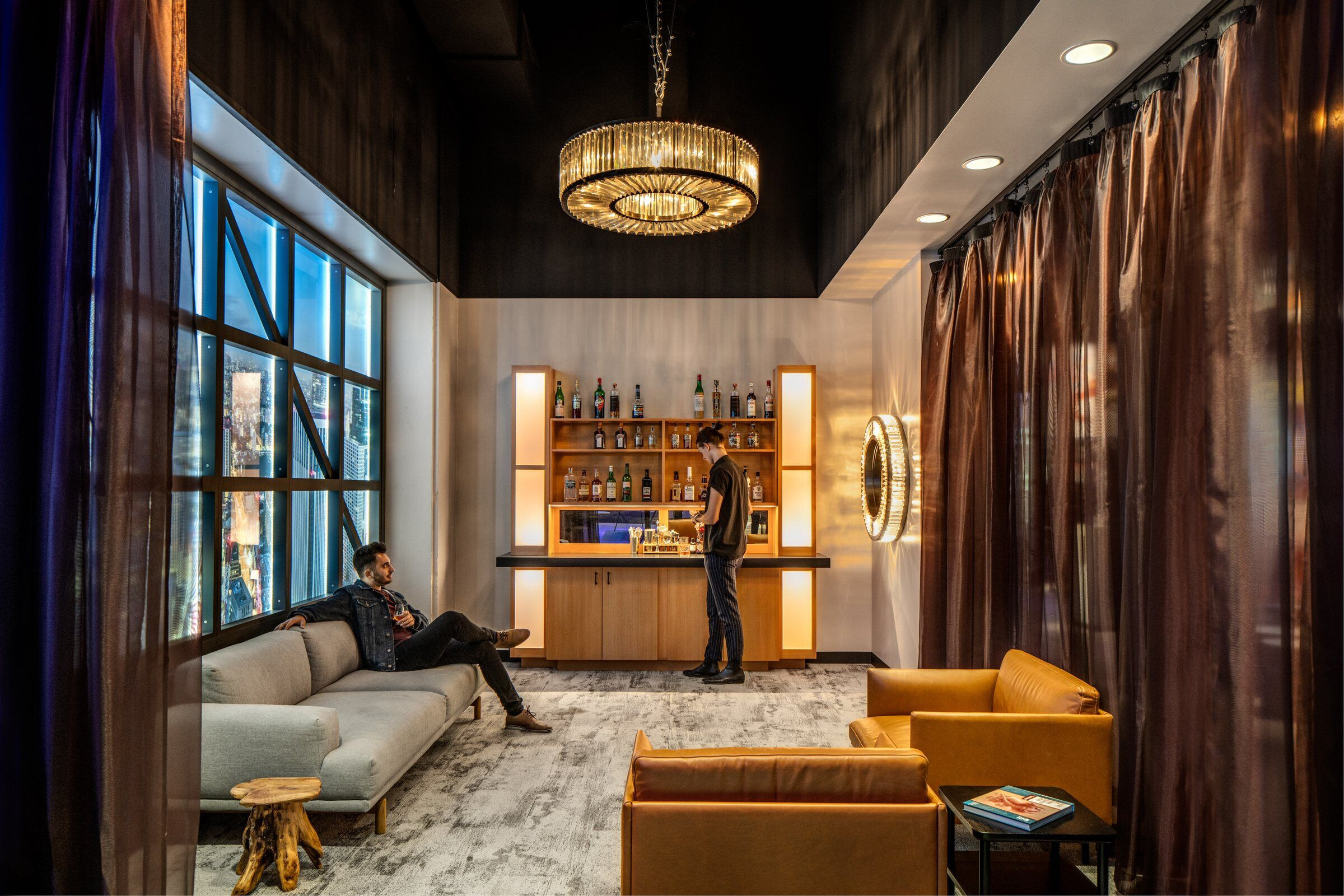 The Crunchyroll headquarters isn't just a theme park, though; we collaborated with KBM Hogue throughout the building to find thoughtful and engaging furniture solutions for these unique spaces. We also collaborated with SenovvA on building-wide AV installations. The result is a contemporary workplace built as much for ergonomics and productivity as it is for discovery and play.
Team:
Design & Fabrication and Project Management: Muse & Co.
Furniture: KBM Hogue
AV: SenovvA
Architect of record: Salas O'Brien