Stonehill Taylor served as the architect of record for the Graduate Hotel Roosevelt Island, the first hotel located on Roosevelt Island. Stonehill Taylor's role was in the creation of the exterior and interior architecture as well as the statement lobby space, the signature ballroom venue, and the striking rooftop bar with one of a kind view of the city.
The Graduate Hotel is an 18-story property on New York's Roosevelt Island integrated into Cornell Tech, the technology, business, law, and design campus of Cornell University. Stonehill Taylor is the architect of record for the project, working alongside Snøhetta, the design architect of the project.Offering unobstructed views of Manhattan, the hotel marks the entrance to the campus and features a full-service restaurant, an indoor-outdoor rooftop bar, and 3,600 square feet of meeting and event facilities.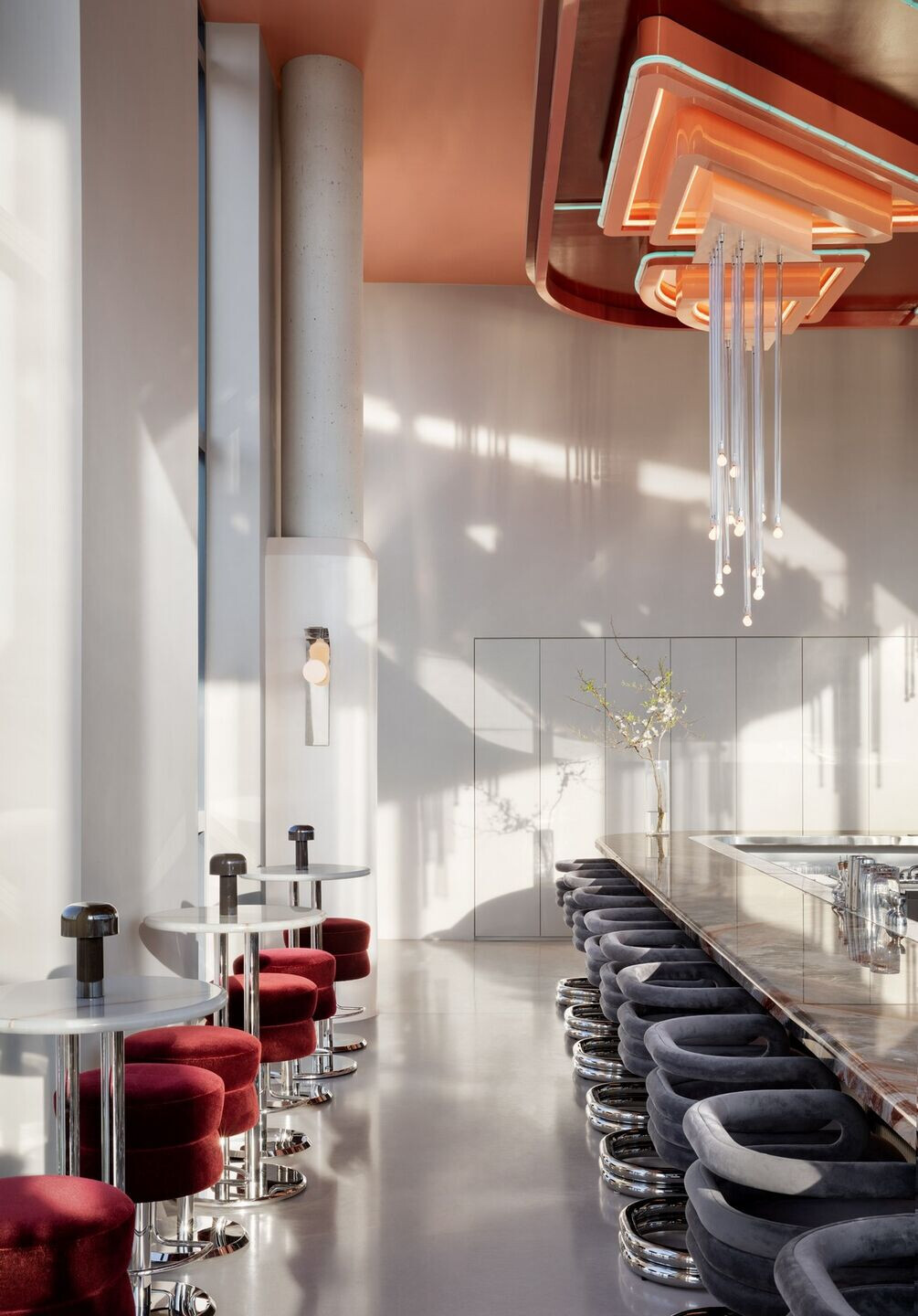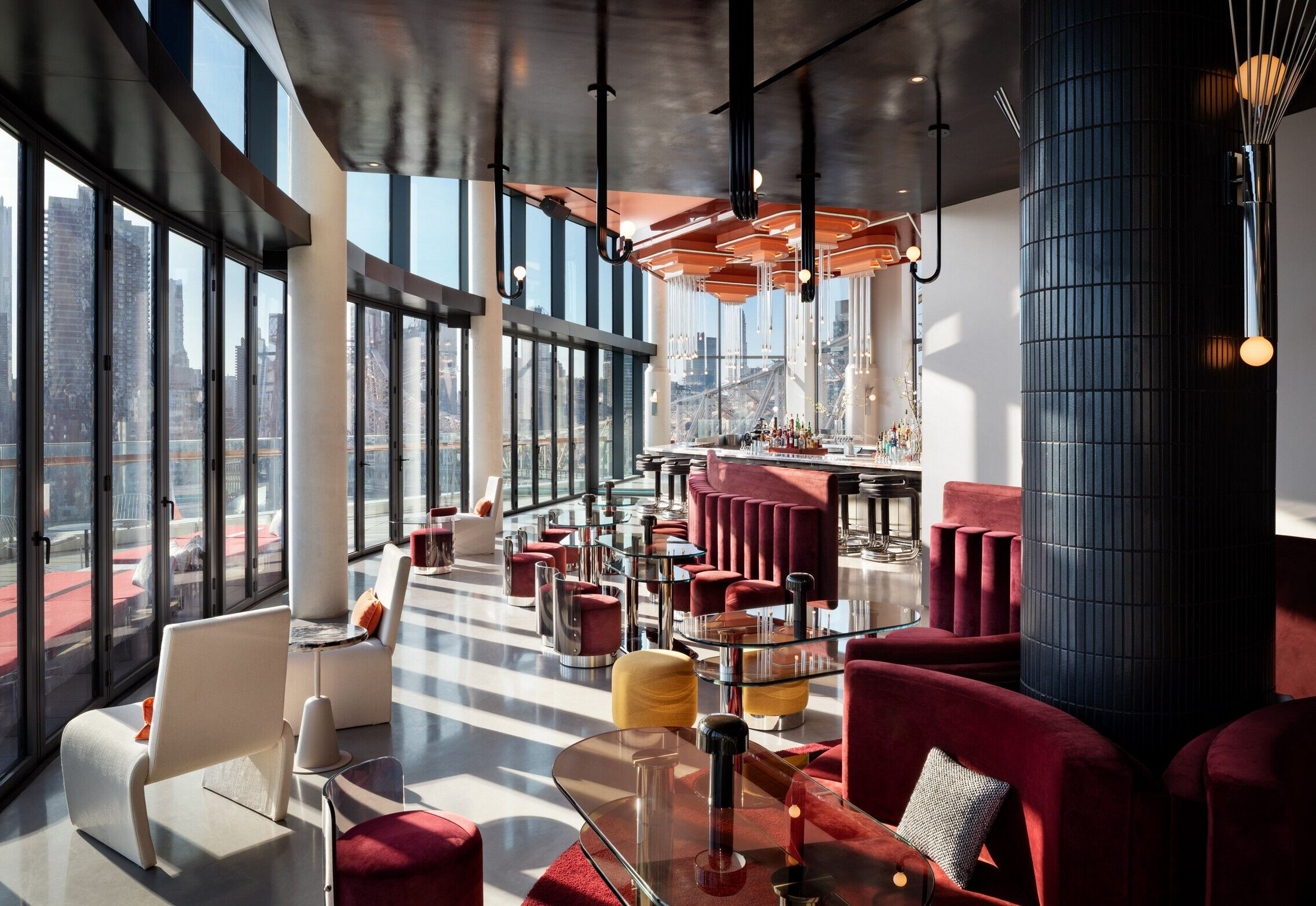 Stonehill Taylor played an instrumental role in the creation of the lobby space, which features a monolithic 30-foot-tall ceiling made from acoustical plaster. In order to connect the interior space to the exterior, Stonehill Taylor focused on the design of the ceiling. With its unique trapezoidal wedge shape, the ceiling points upward towards the East River and Manhattan while aligning with the exterior soffit and façade planes to convey the sense of a mass floating above the ground. The ceiling is reflectively illuminated by a fixture along the perimeter of the building.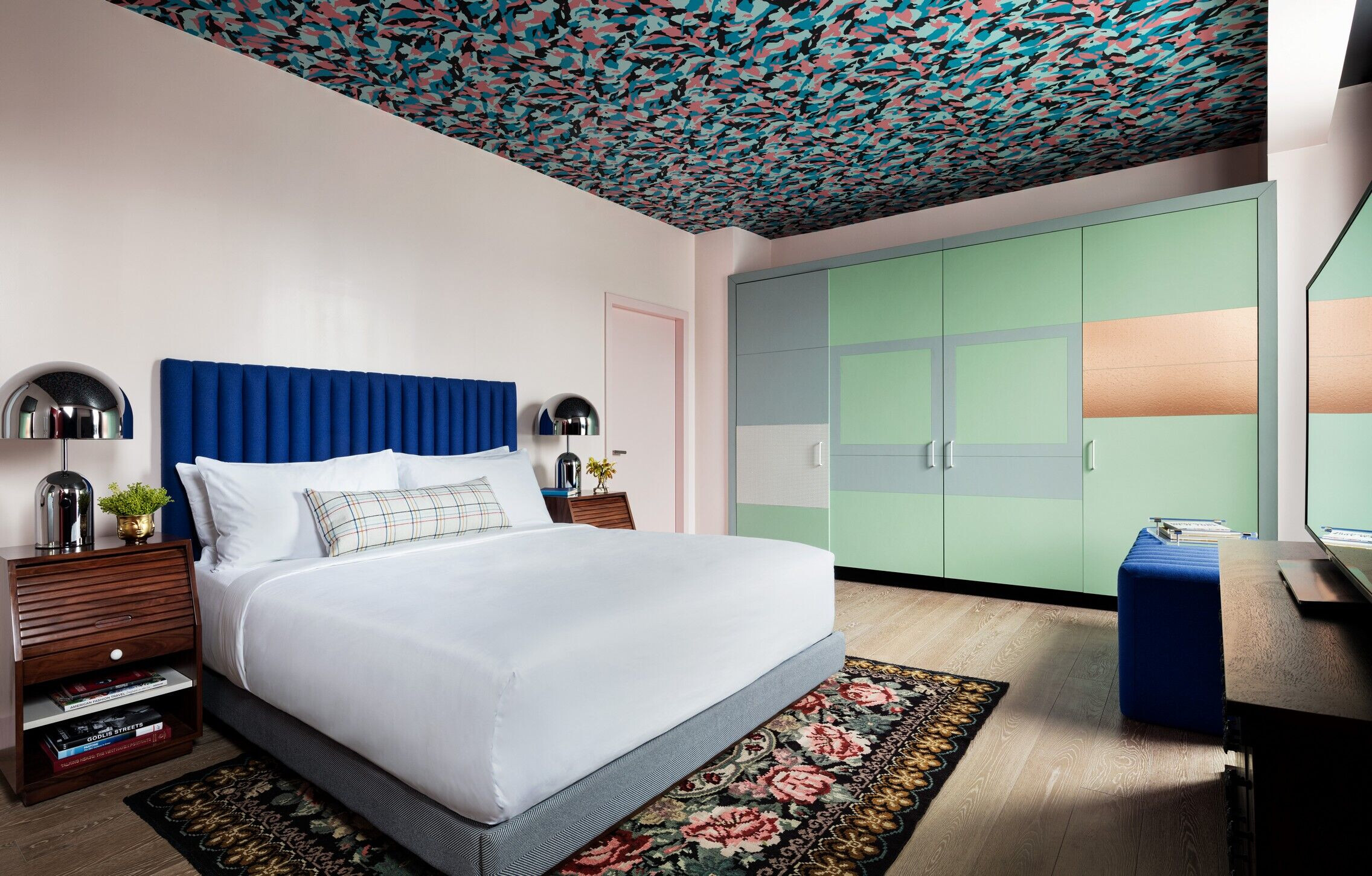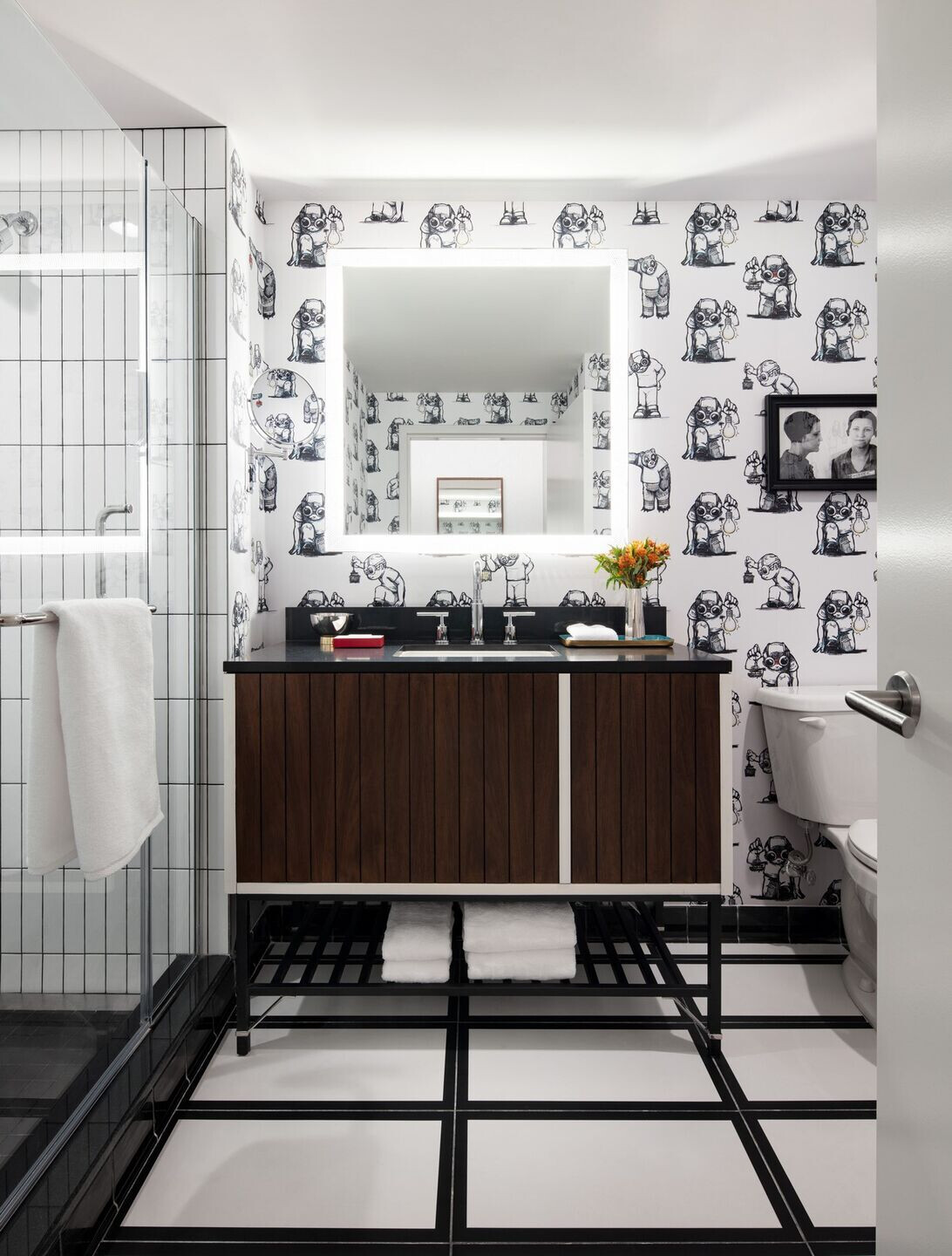 The architectural elements of the lobby are carried through to the rooftop bar, featuring a terrace with striking views of Roosevelt Island, the East River, and Manhattan. Located on the third floor, the Minnenhanonck Ballroom features flexible spaces and meeting areas. This zone is equipped with a wood herringbone ceiling and a chamfered corner window that beautifully overlooks the city and river. Sloped concrete buttresses accent the ballroom space and create a dialogue with the steel construction of the Queensboro Bridge.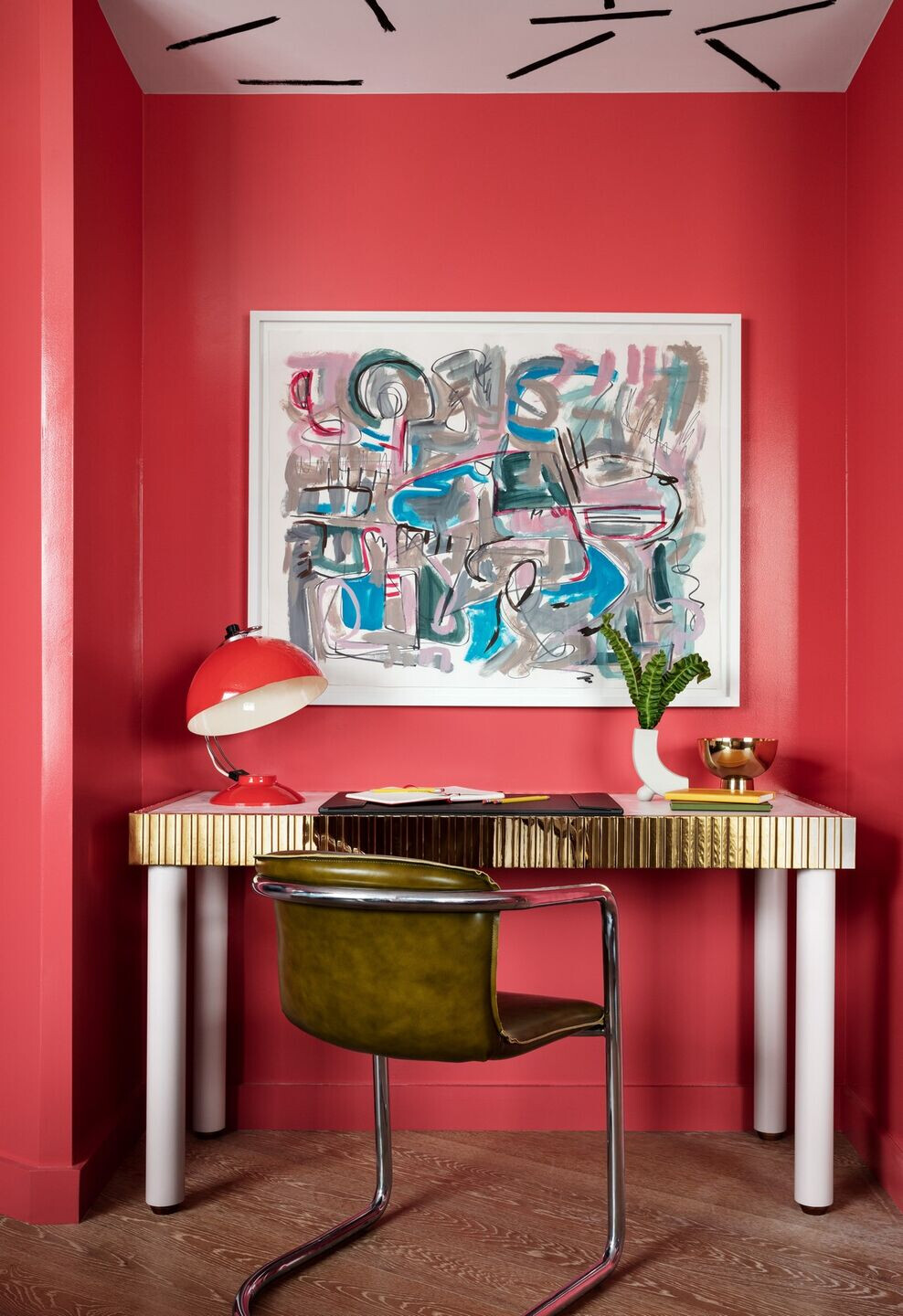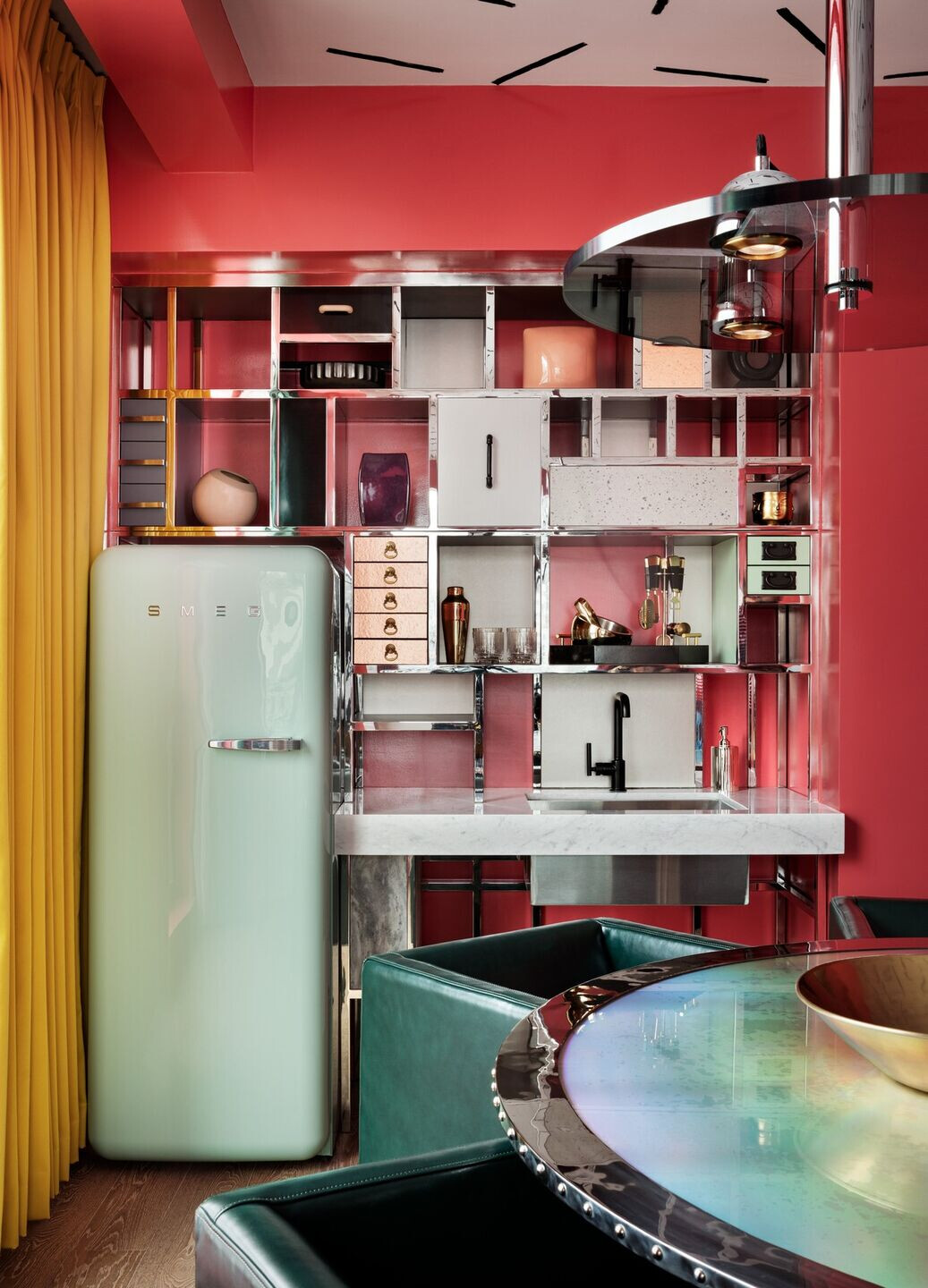 Glass windows make up three-quarters of the wall and when paired with hard floors, Stonehill Taylor was faced with some challenges regarding the acoustics of the space, so the firm incorporated materials to soften the soundscape. Across from the floor-to-ceiling window is a wall of 5,000 square feet of shelving with lighting built into it that bounces off the ceiling to illuminate the space.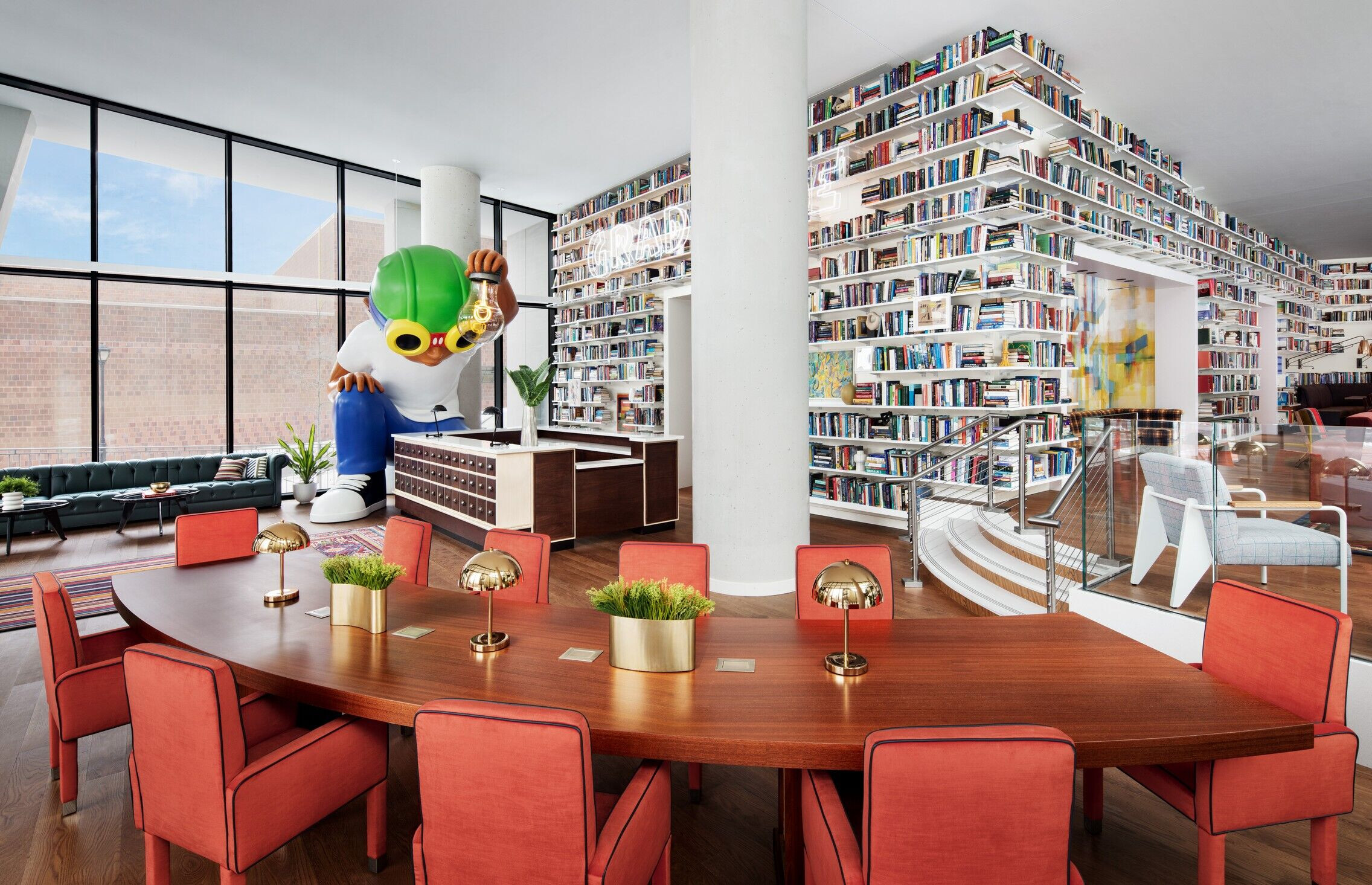 Team:
Stonehill Taylor- Architect of Record
Stonehill Taylor design lead: Paul Taylor
Principal: Stonehill Taylor
Design Team: Damion Cera, Associate, Project Architect; Tania Rojas, Job Captain
Snøhetta- Design Architect
Snøhetta Design Team: Craig Dykers, Founding Partner; Alan Gordon, Partner; Michael Cotton, Project Manager; Samuel Brissette, Project Architect; Todd Ebeltoft, Designer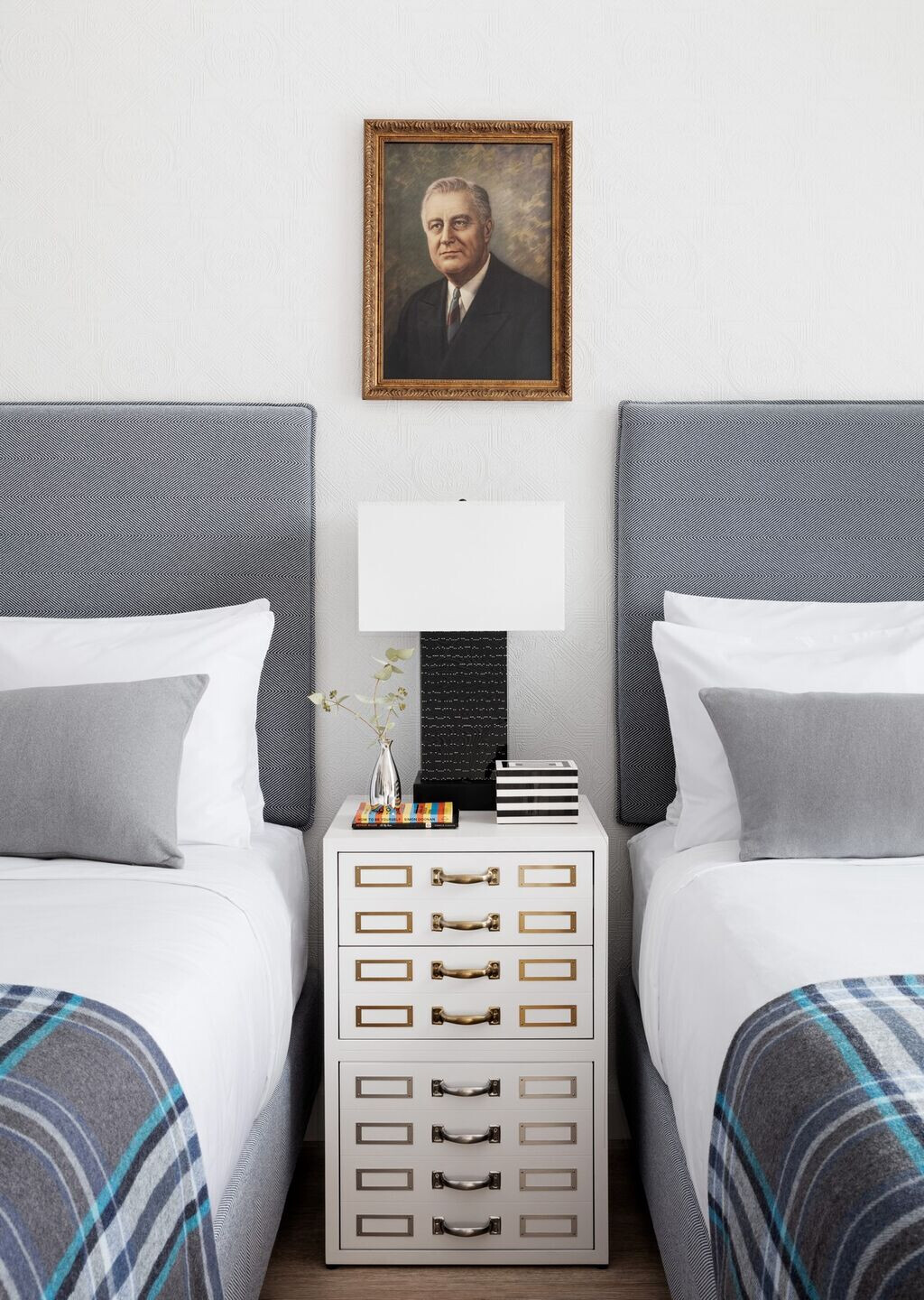 Materials used:
Facade cladding: composite aluminum and glass curtainwall- Vidaris
Flooring: solid wood and stone, hand fit
Windows: bespoke curtainwall- Island Inc.
Interior lighting: Light iQ