The loft of two architects in Kyiv, with Antrax IT radiators
A hint of Japan, Indonesia and Eurasia, memories of Ukraine and suggestions from Belgium, Netherlands and Italy coexist under the same roof. The project, called Hayloft, is the house that the two Ukrainian architects of the studio Loft Buro - Oleg Volosovsky and Elena Logvynets, husband and wife - built for their family in Kyiv, imagining it as a collection of cultures, colours, materials, antiques and handicrafts, paintings, graffiti, bas-reliefs, sculptures from their travels and memories of Scythians' times.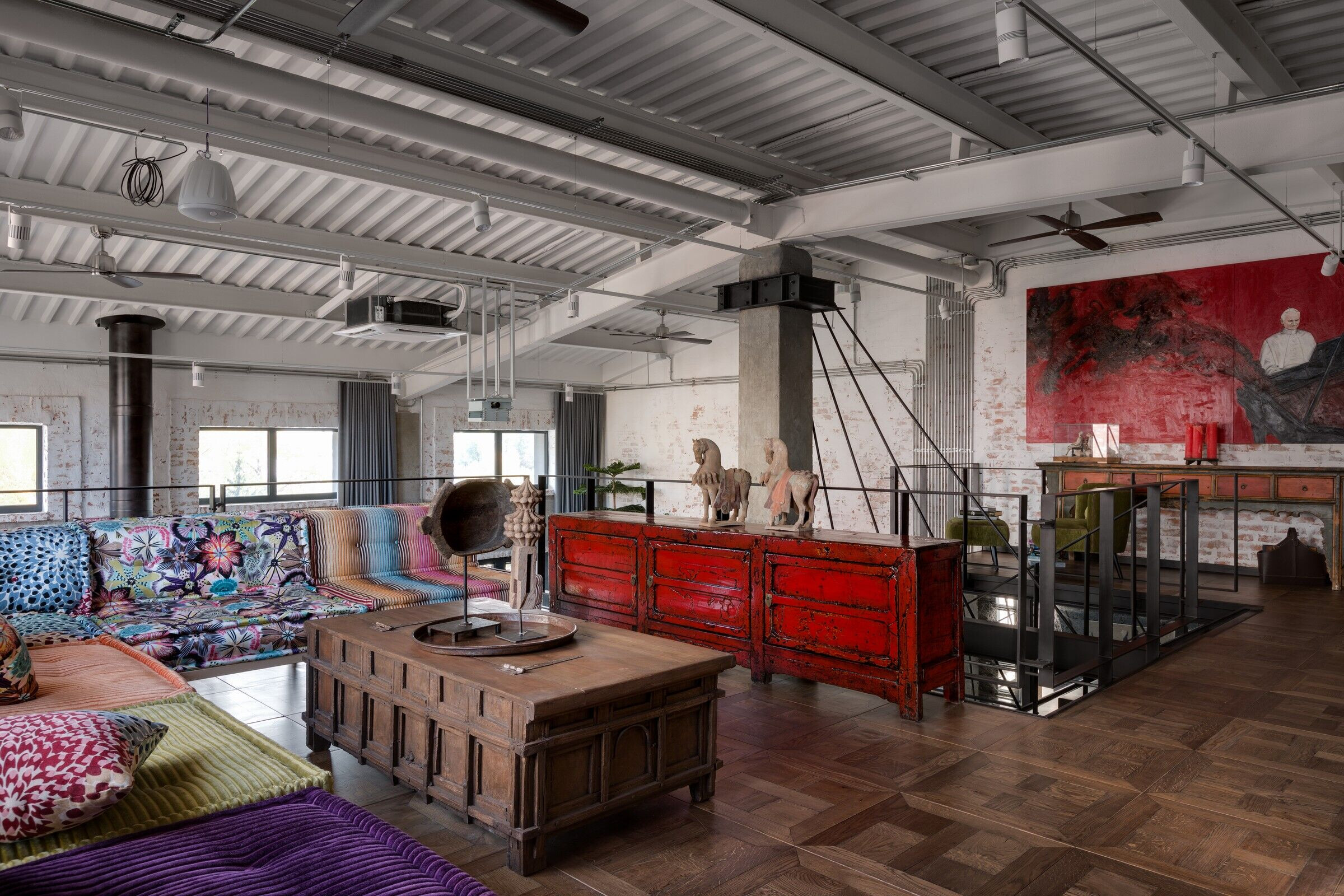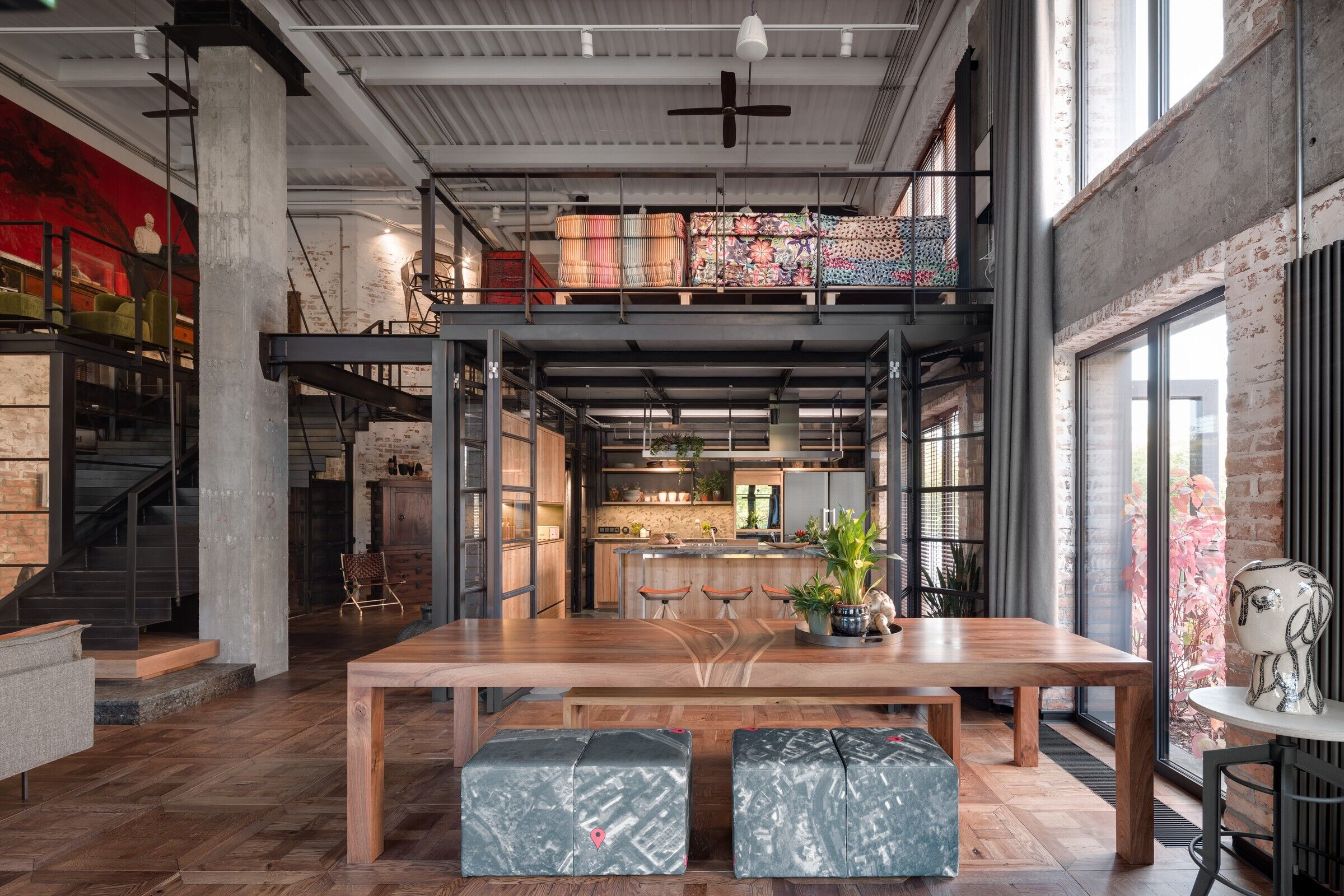 This orchestra of elements, so different and so harmonized with each other, amalgamates with two other characteristics: the large volume of the building - previously used for commercial activities, with exposed systems, metal ceilings, concrete and brick structures, double heights - which has been renovated maintaining a strong industrial appeal; and, on the other hand, the owners' will to create a private refuge where new technologies and sustainability act as a continuous background for the eclectic compositional mix.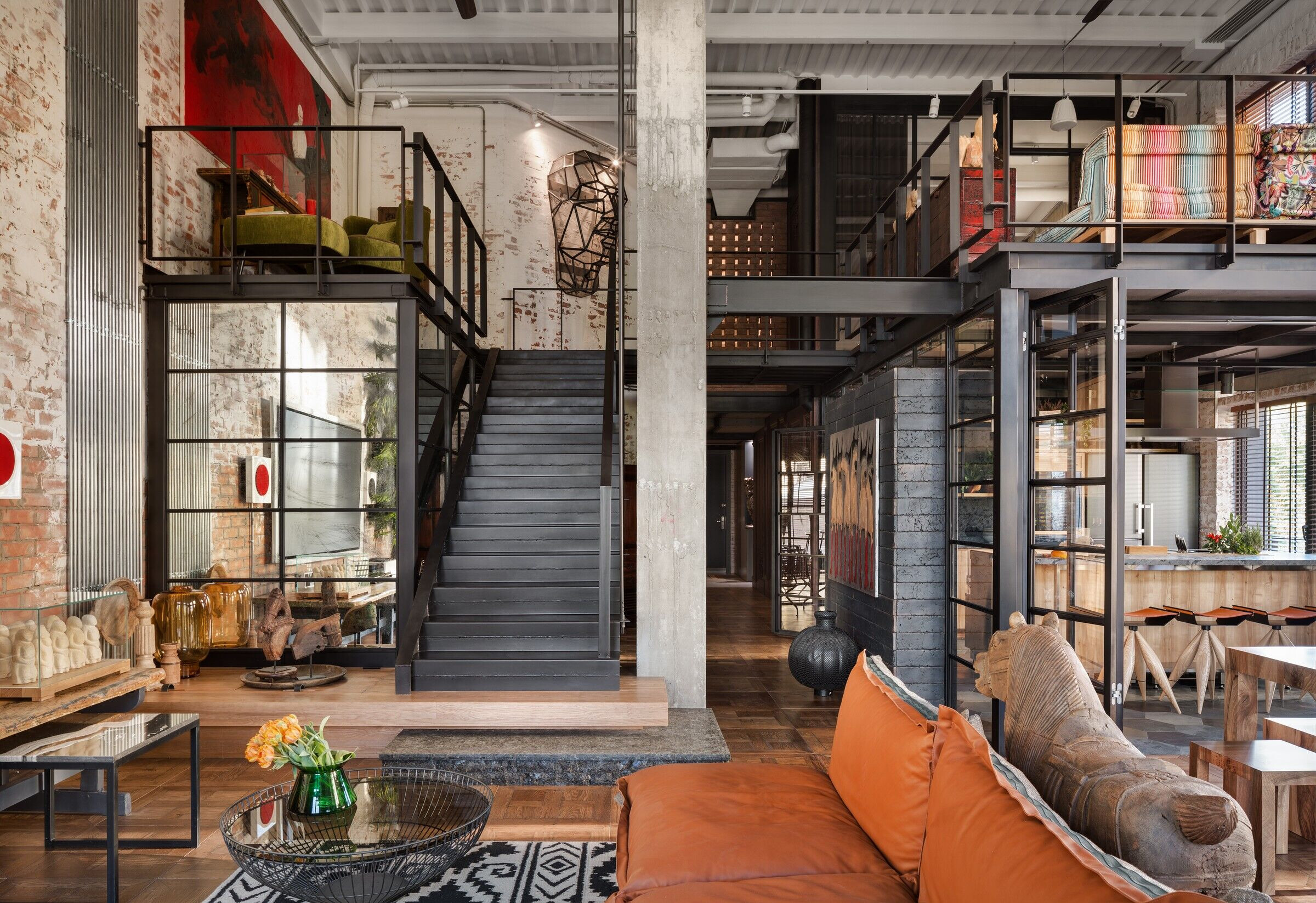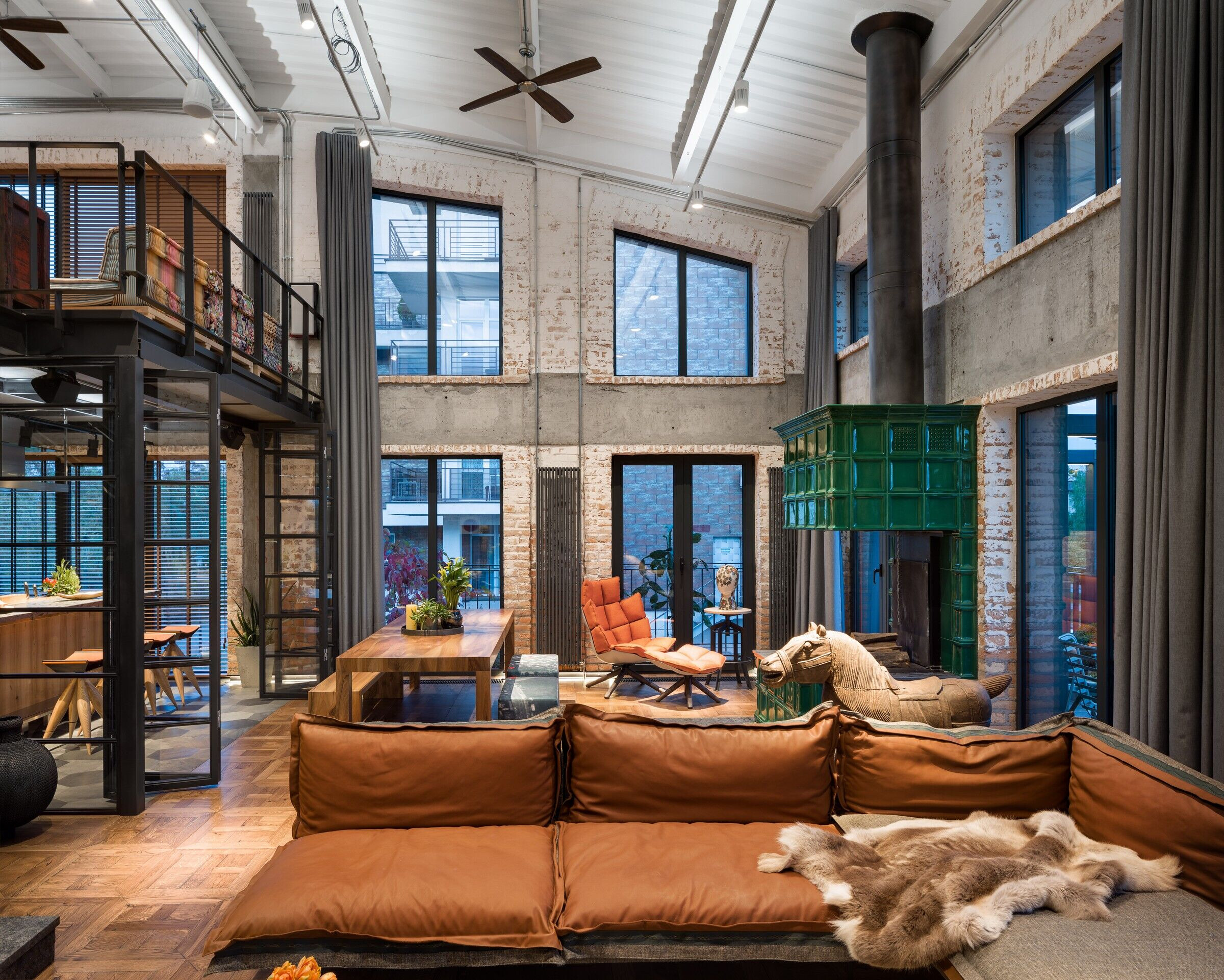 Wrapped by white plastered brick walls and illuminated from large windows with anthracite finishes, the first level embraces the kitchen separated with glass walls, dining room and the living area that extends on the upper mezzanine, as well as a laundry and the daughter's room. On the second floor, the living room expands into a work space and then into the bedroom, with walk-in closet and bathroom, designed according to the same concept. A philosophy that combines high-tech and antiques solutions, in a continuous contrast between ancient, modern and contemporary.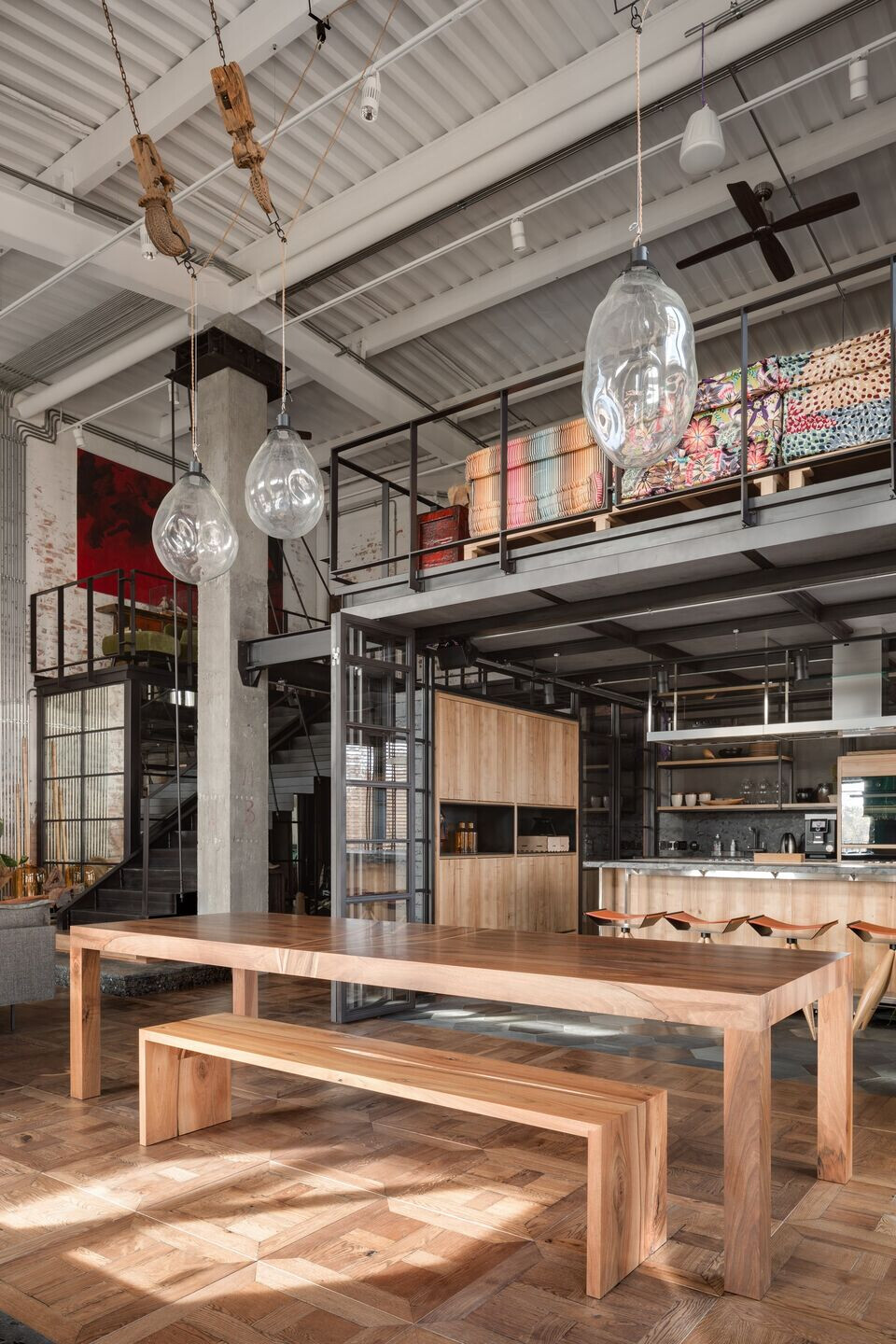 Design furniture and leather finishes, wooden floors with mosaic alternating stone, a majolica traditional Ukrainian fireplace, solid wood benches contrast with the enveloping shell and its technical dimension and function: spotlights and projectors, water channels hang from the ceiling, while the electricity pipes branch off on the wall, with the switch boxes deliberately left visible.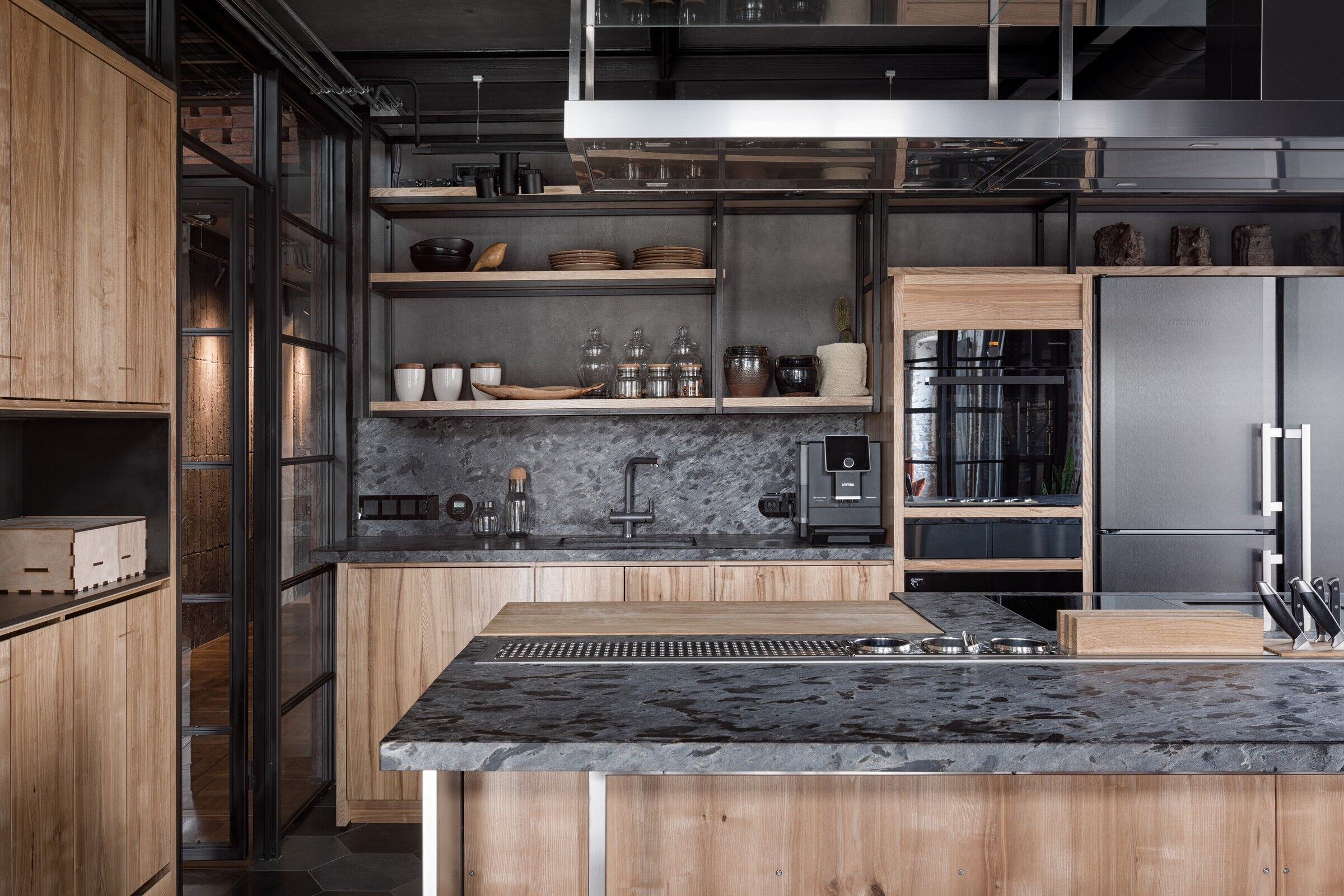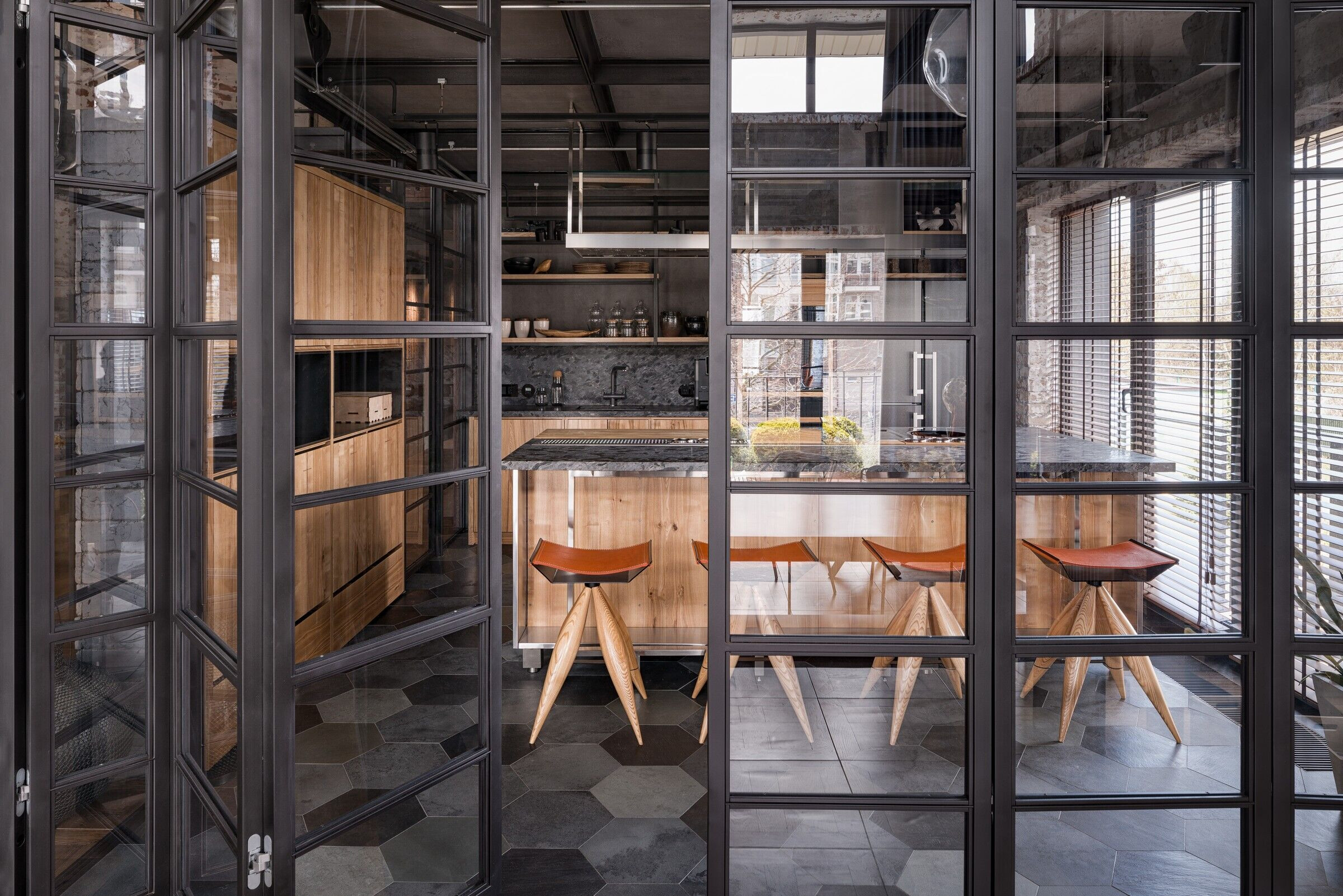 The aesthetics of the exposed tubes, which offer a decorative pattern to the interior design, is echoed by Antrax IT A_25 and BD 25 radiators, chosen by the architects in matt anthracite tone and in different vertical configurations for the living, bedroom and bathroom environments. Both made of 100% recyclable carbon steel, the two models, composed by tubular elements with a diameter of 25mm, feature a rhythmical alternation of solids and voids: the A_25 model has been used in its vertical configuration, while BD 25 arranged horizontally, welded on two 35 mm manifolds. Antrax IT designer radiators guarantee significant energy savings, thanks to the reduced water content and low temperature operation, supporting the "green" vocation of the intervention and the great ambition of Oleg and Elena to live in a sustainable, welcoming home, where every detail has been meticulously thought, designed or chosen.