Facing a breathtakingly panoramic view on the edge of the road that links the villages of Hermigua and Agulo on the island of La Gomera, Catay is a simple holiday home. The house looks east, taking in views of the ocean and of the outline of Tenerife island, crowned by the imposing presence of mount Teide. The plan in U celebrates an outdoor‐facing lifestyle that extends the recreational space.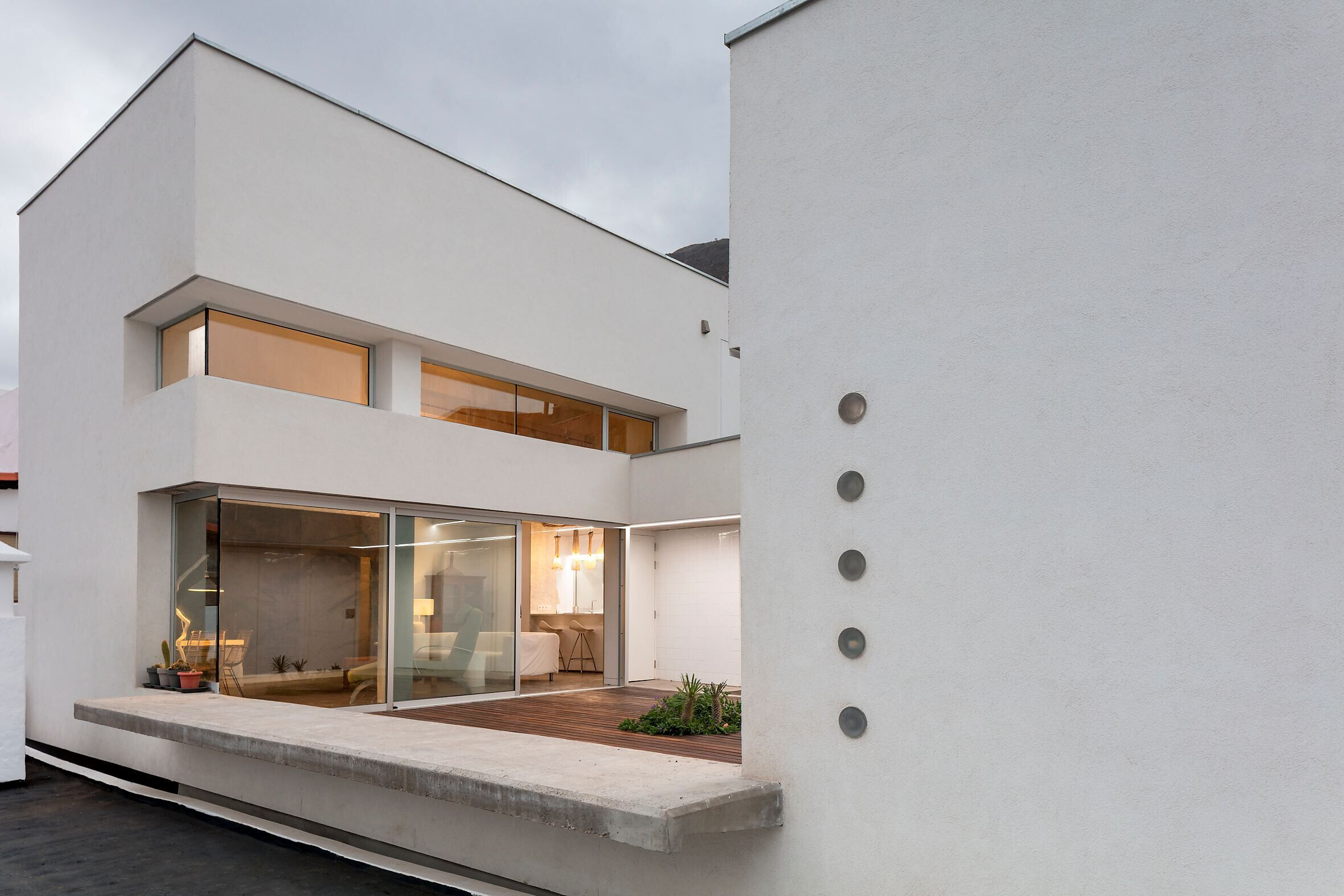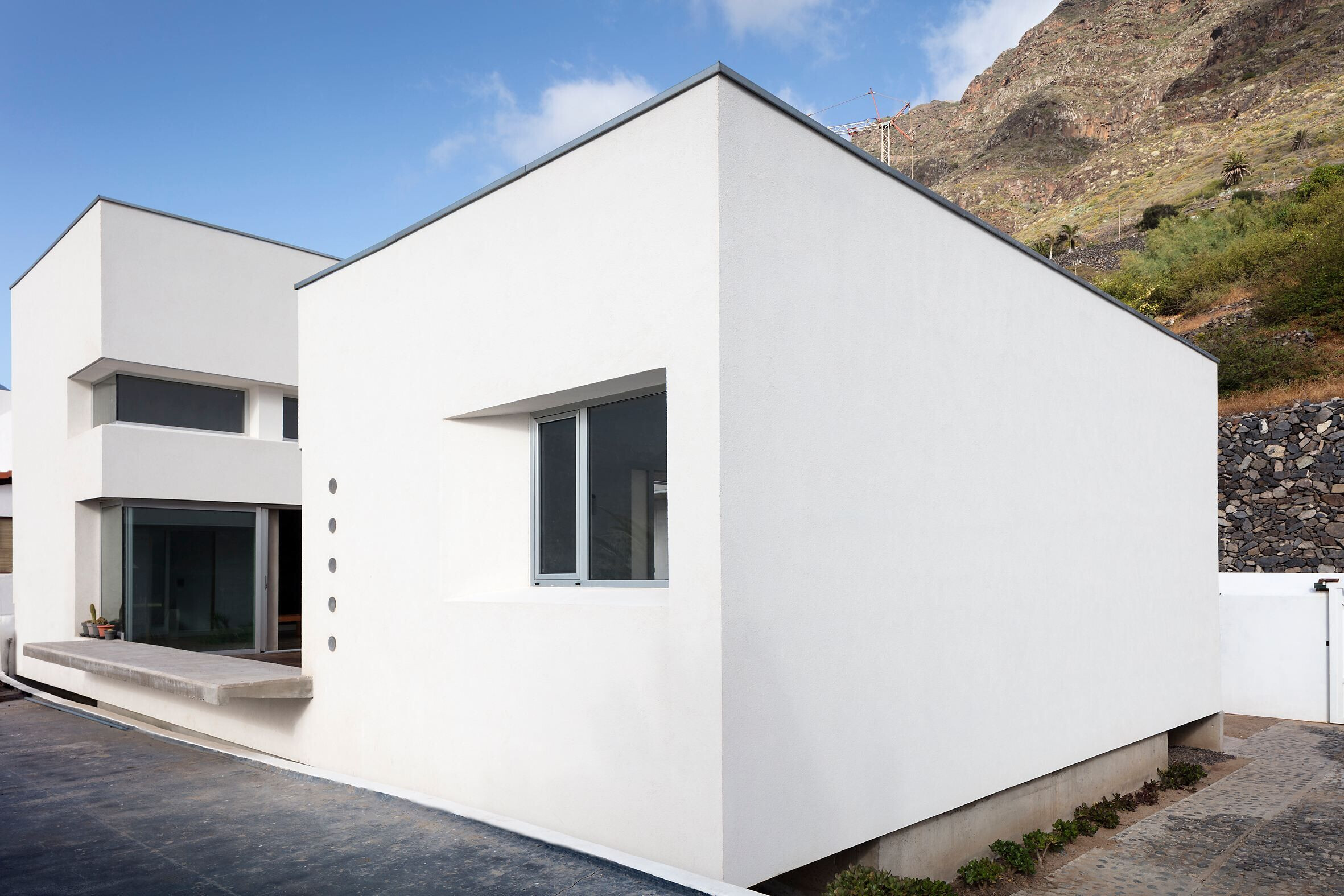 The volume is simple, featuring no grand gestures, yet embracing a certain modernism. Coated with a discreet materiality, this elemental architecture fits into a hillside that faces the salty horizon. The white tile‐scaled skin secures bright protection against the sea breeze. An access ramp seals it off from the ground, improving comfort by easing air circulation under the flooring.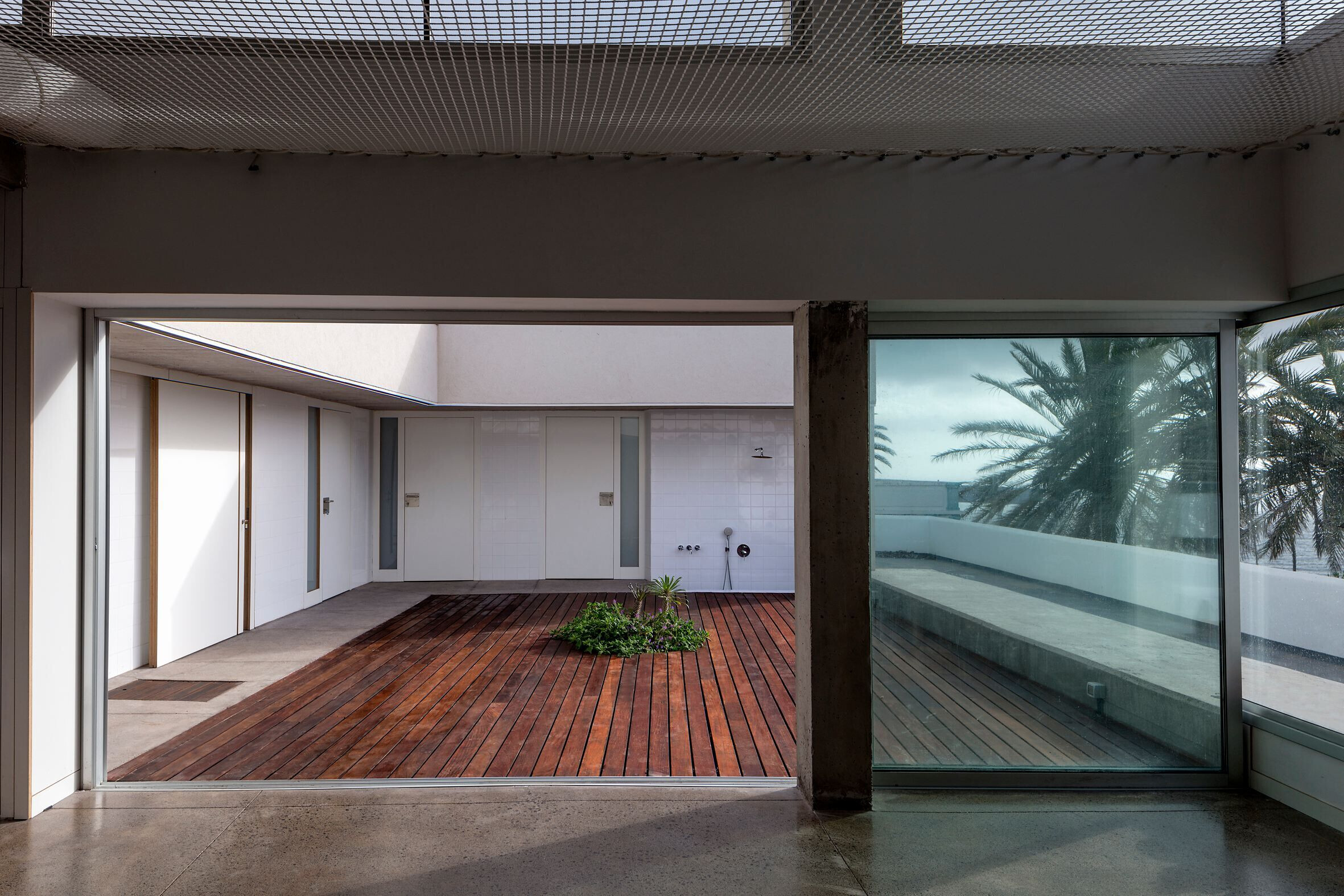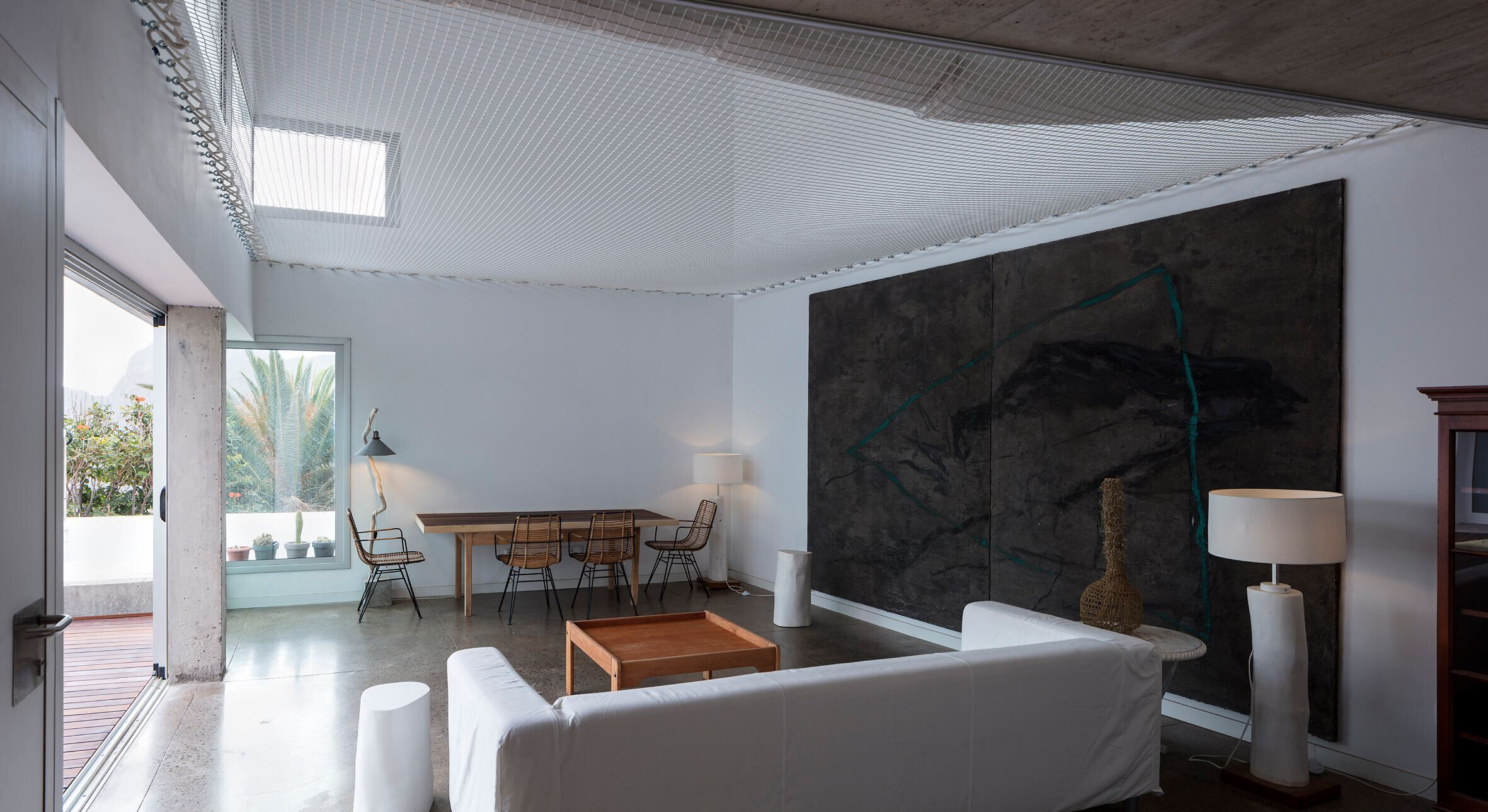 As for the main interior space, few decisions were made. These included smooth concrete floors, white Formica boards for woodwork, and an enormous jar‐shaped fishing net.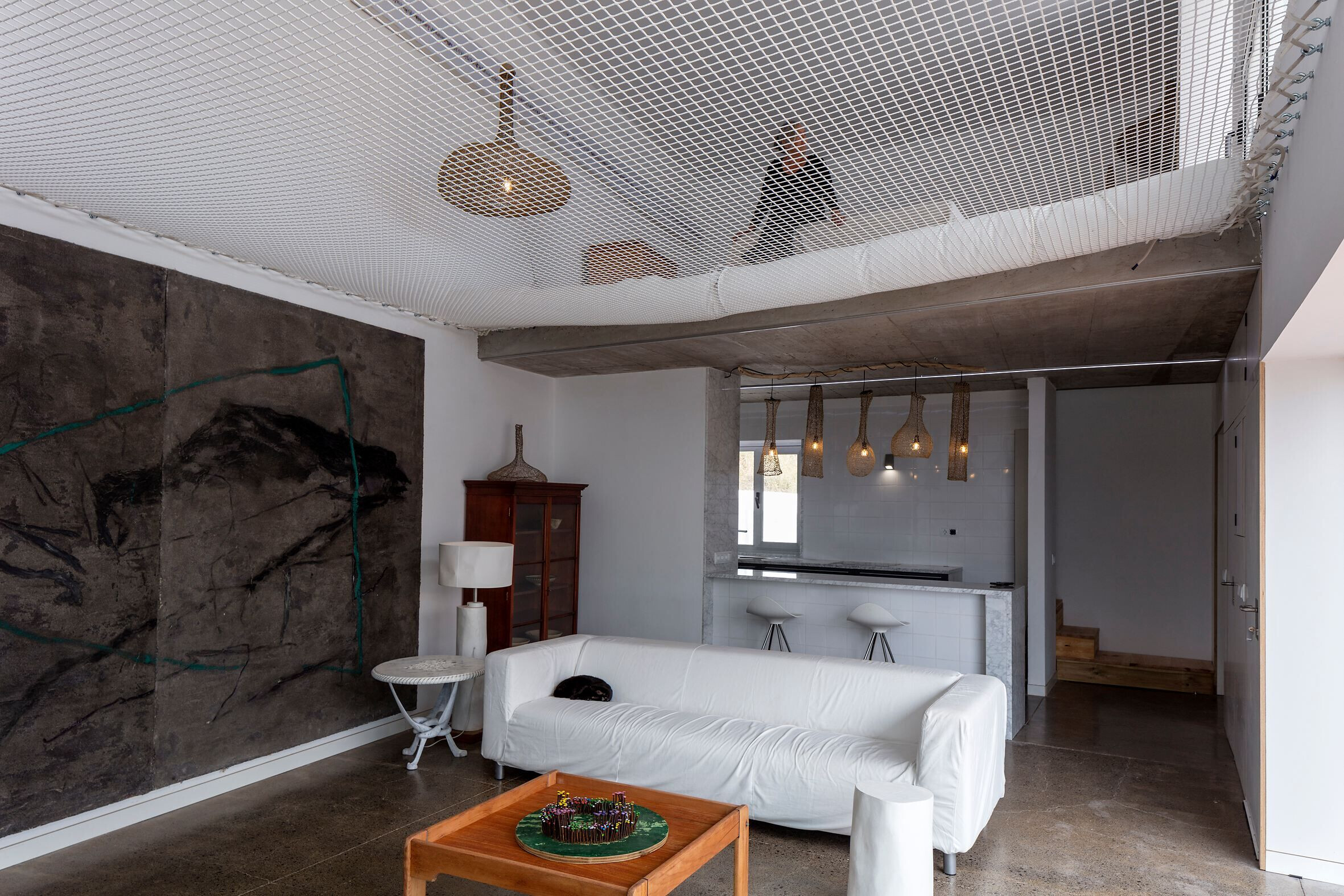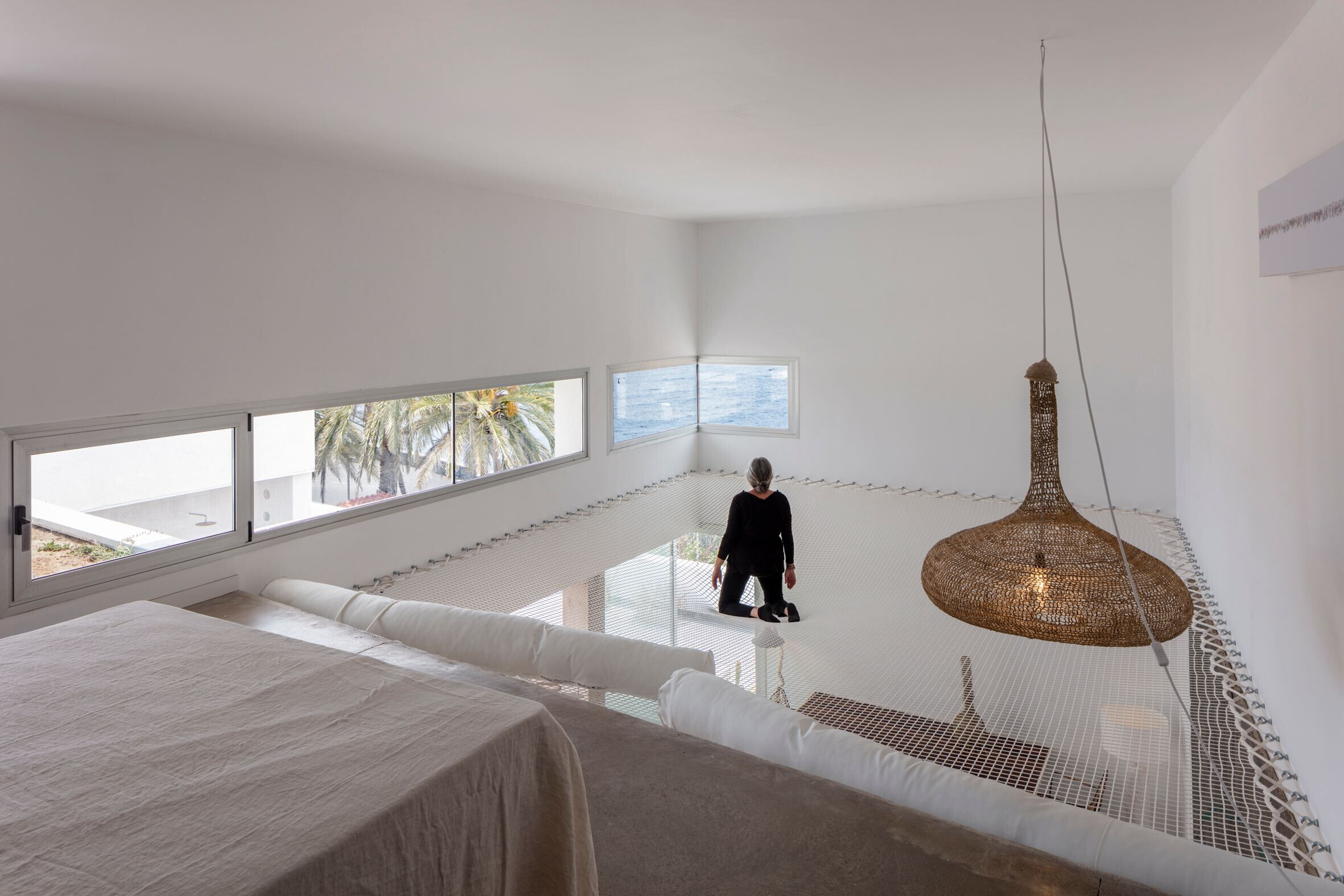 A tightened net stretches out at the same level as the window that bends and breaks the edge of the open space. It does this at the precise height where one can appreciate the volcano, just glimpsed through the appropriate framing.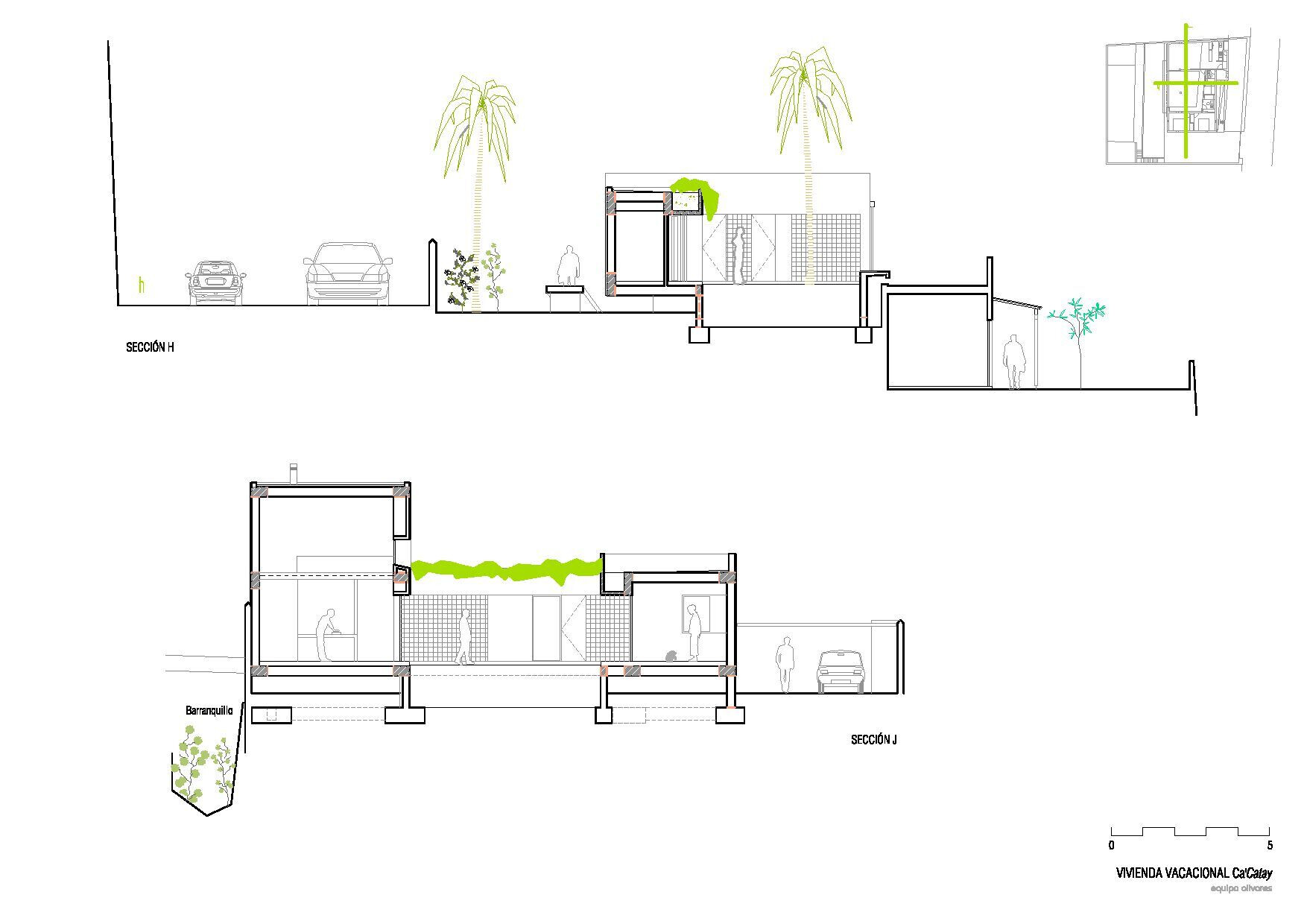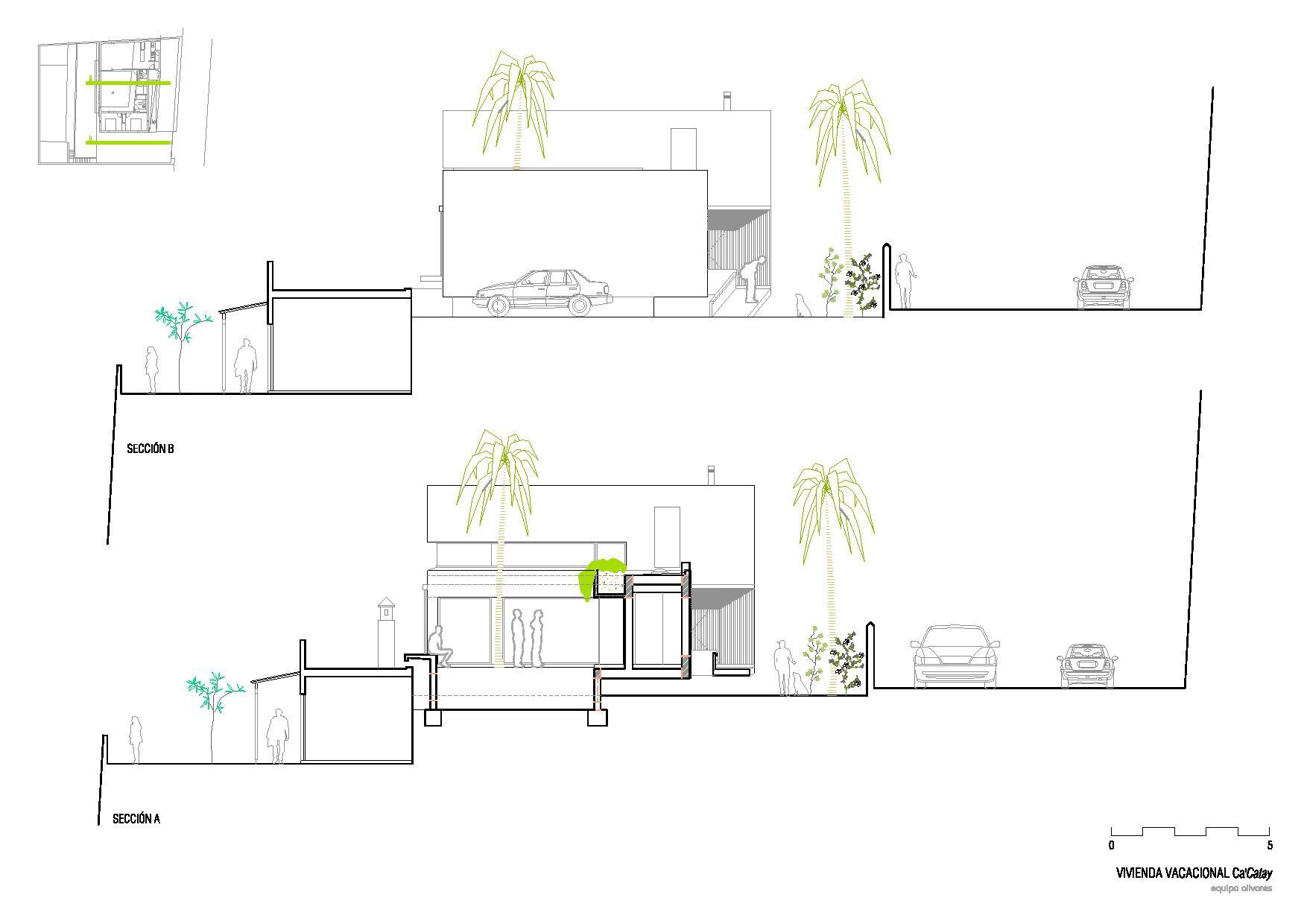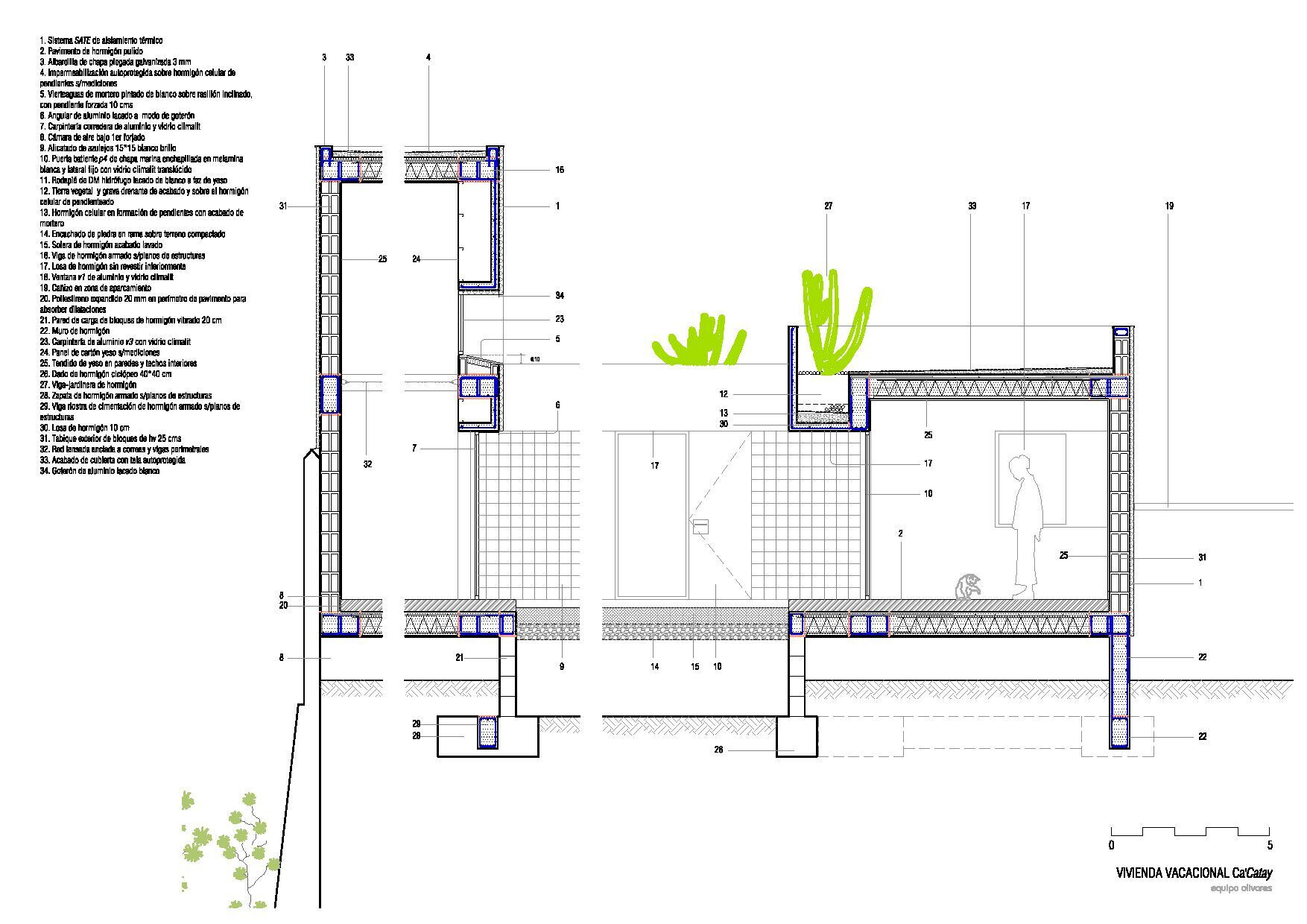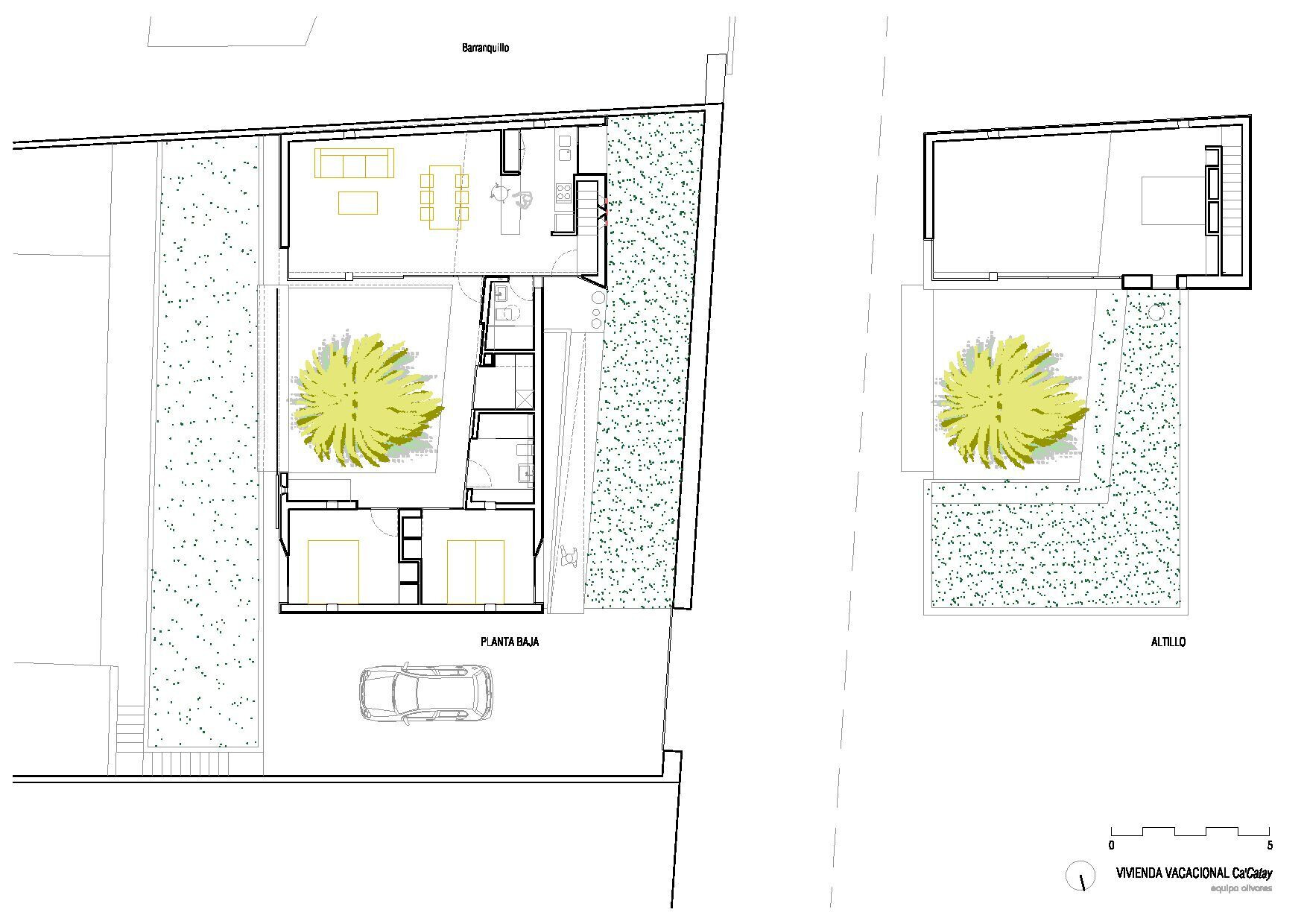 Team:
Architects: Javier Pérez-Alcalde Schwartz
Fernando Aguarta García
Surveyors: José Floreal Martínez Bermúdez
Province: Santa Cruz de Tenerife