Only 20 minutes by car from the bustling city of Merano, the Miramonti Boutique Hotel resembles at first glance a rock jutting from the mountain. It is so cleverly integrated into nature with carefully chosen matching materials that this part of the hotel is almost entirely integrated into the dark mountain rock on which is it built.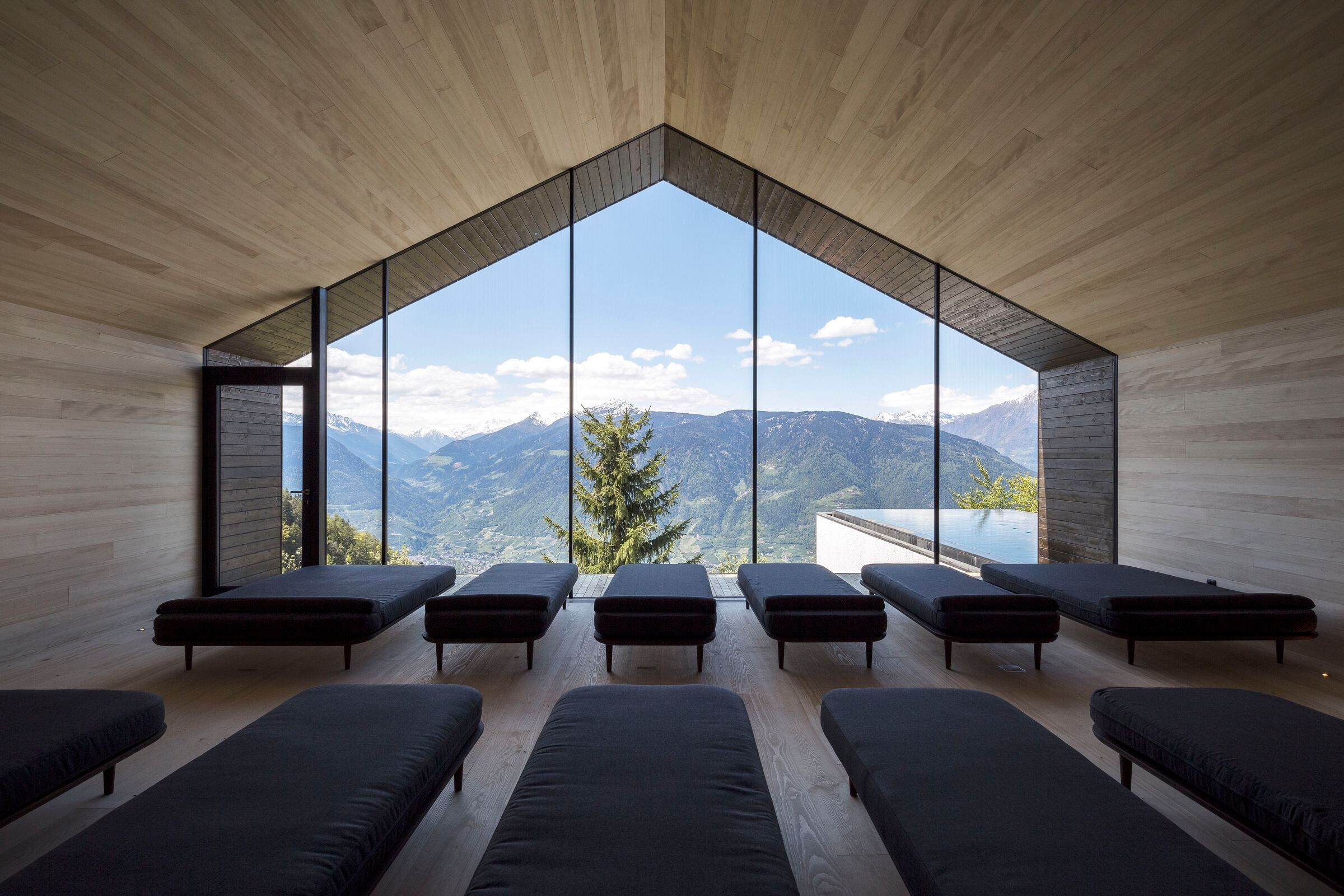 The dark outer skin immediately conveys intimacy and makes the clearly structured incisions of the terraces appear like ducts that lead into the depth. Inside the building, the extensive view resulting from the prominent position on the rock immediately catches the attention.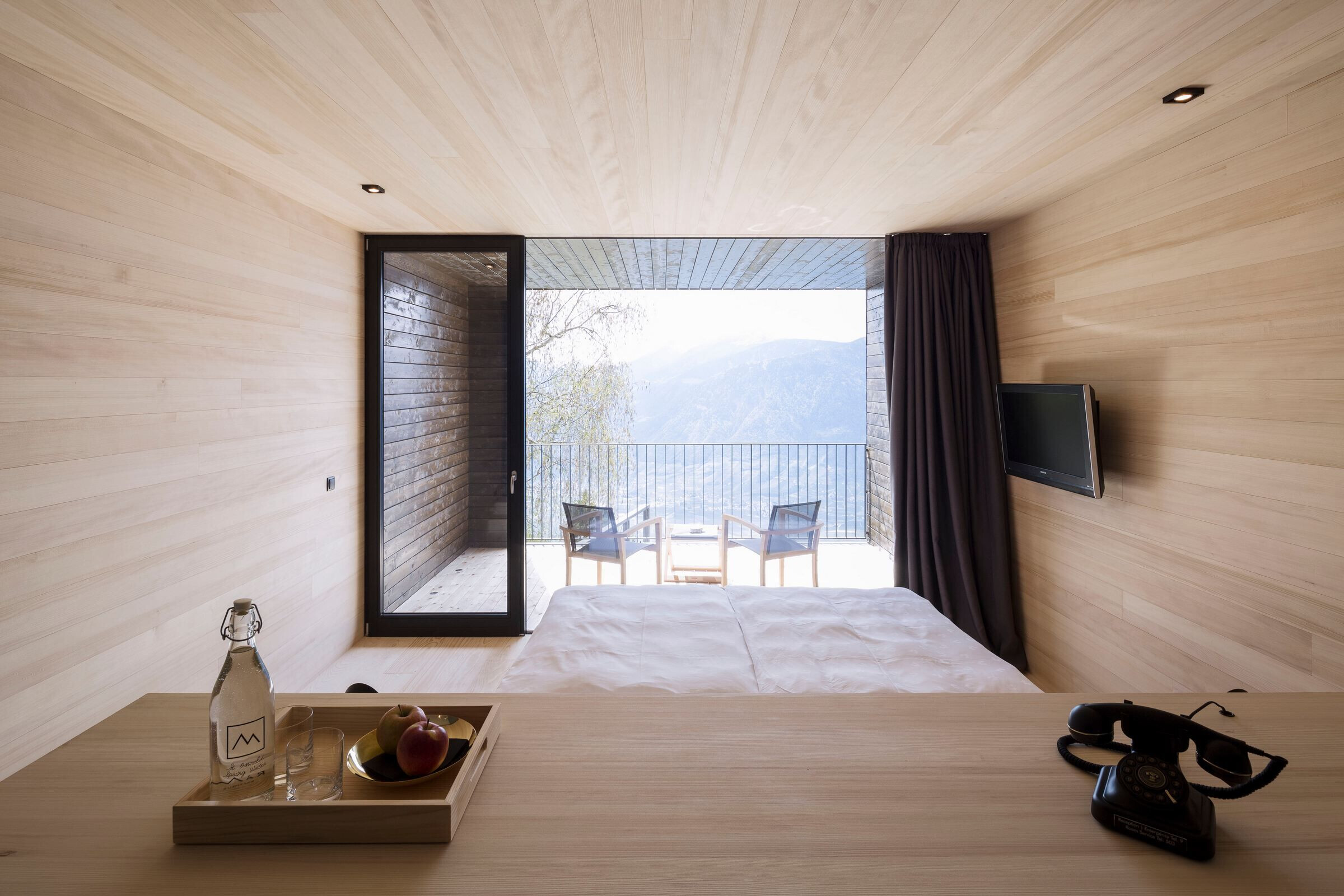 In the hall and the dining room only glass separates the guest from the horizon. On the extensive terrace also, nothing impedes the view and only an infinity pool at is outer edge stops guests that do not suffer from vertigo.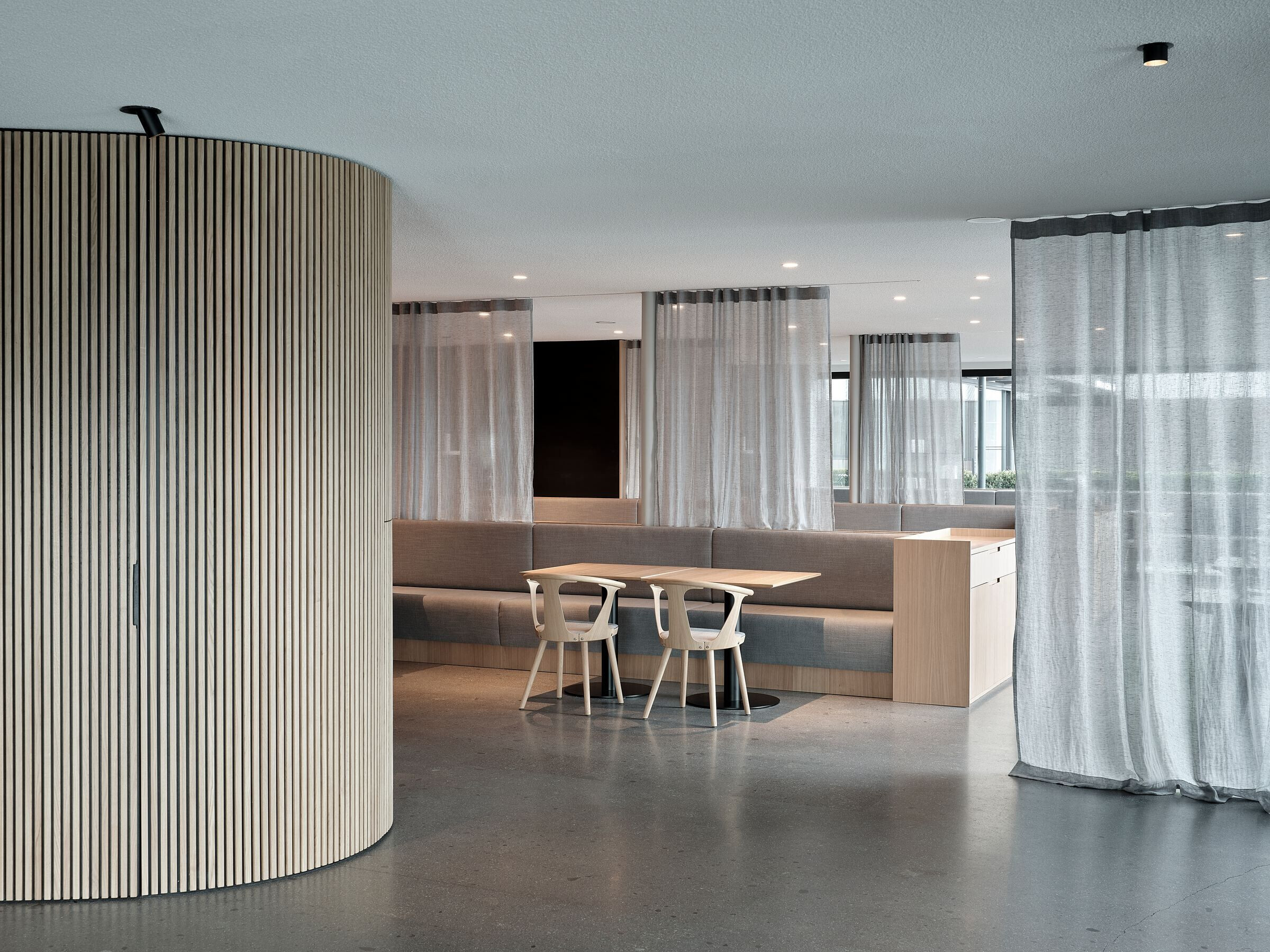 The generous terraces with floor-to-ceiling panorama windows offer the view of the surrounding green forests and mountain peaks.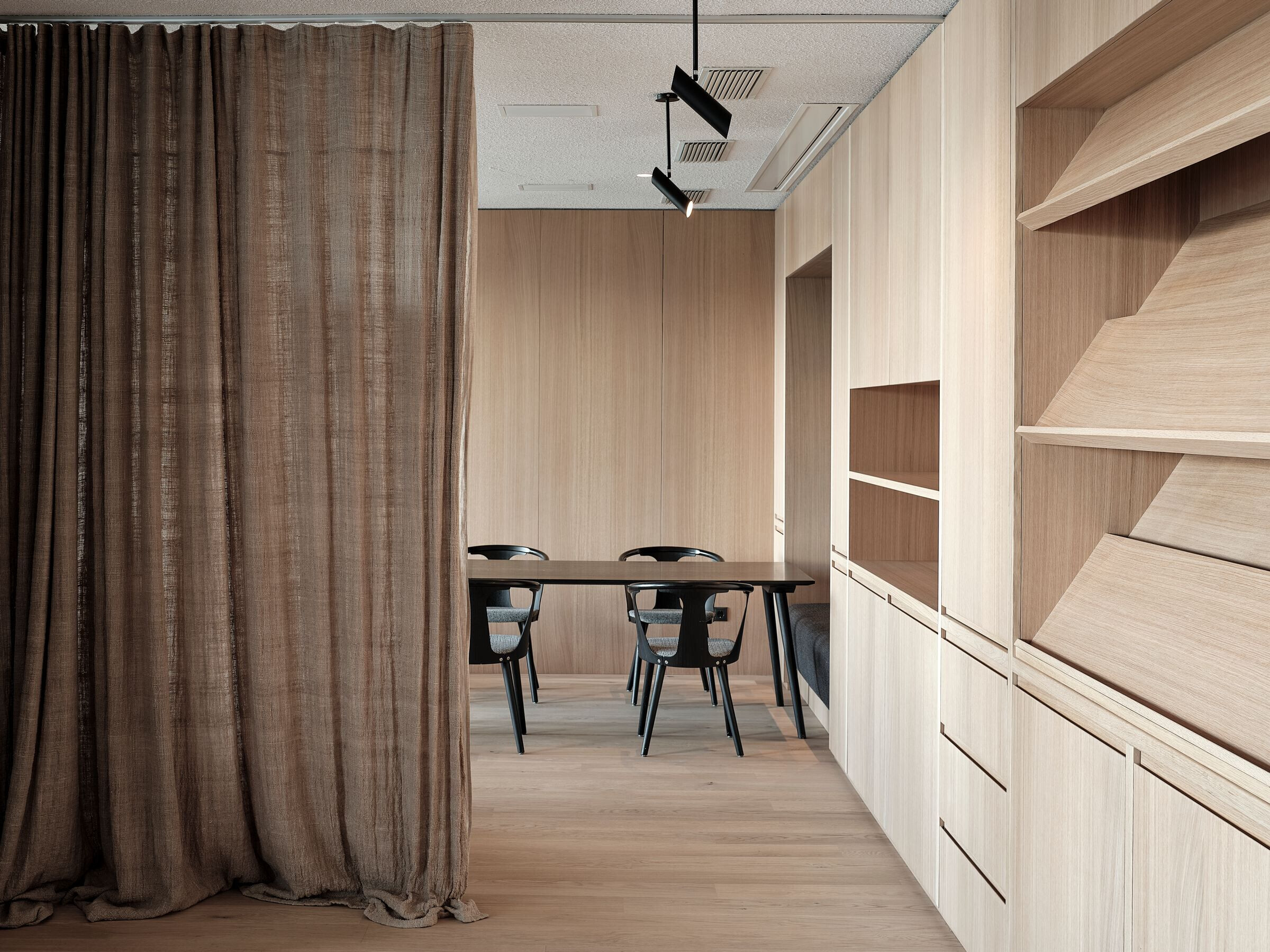 In 2017, the star-gazing rooms were added, furnished in a satinated blue. Arranged under a multifaceted sloping roof, they expand the room experience in all dimensions.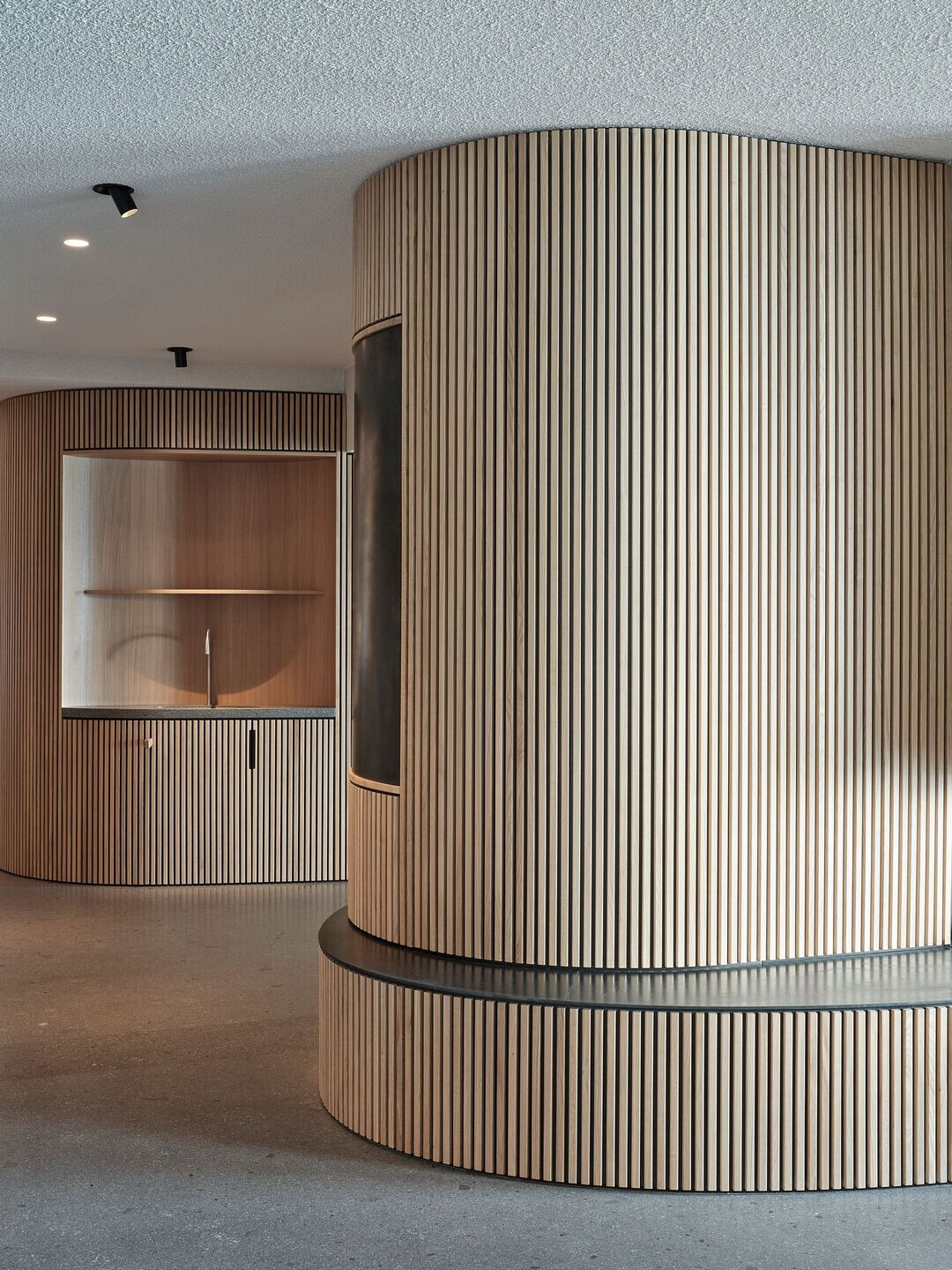 In 2019, the slope to the north face of the hotel was kissed out of its fairytale sleep by the addition of a Yoga house and an Onsen pool, where you can take a warm bath, purifying your body and soul, inspired by the Japanese tradition of Onsen.
Material Used:
1. Facade cladding: Wooden cladding, painted black
2. Flooring Rooms: Oak
3. Flooring Lobby: Red Porphyry from Val Gardena, Südtirol Stein
4. Doors: Oak wood veneer
5. Windows: Wooden frame
6. Roofing: Metal cladding
7. Interior furniture: Fritz Hansen, Hästens, &Tradition, Royal Botania, Schönbuch,
Planit (Corian Washbasins- Shower trays – Bathtubs)
Dornbracht ( Washbasins and Bathtubs Faucets – Shower systems)