This housing complex located on Avenue Félix Faure, Paris (15th)forms a unifying element between the different sizes, heights and alignments of the existing buildings located on either side. The building which fronts onto the street is composed of three fragmented elements.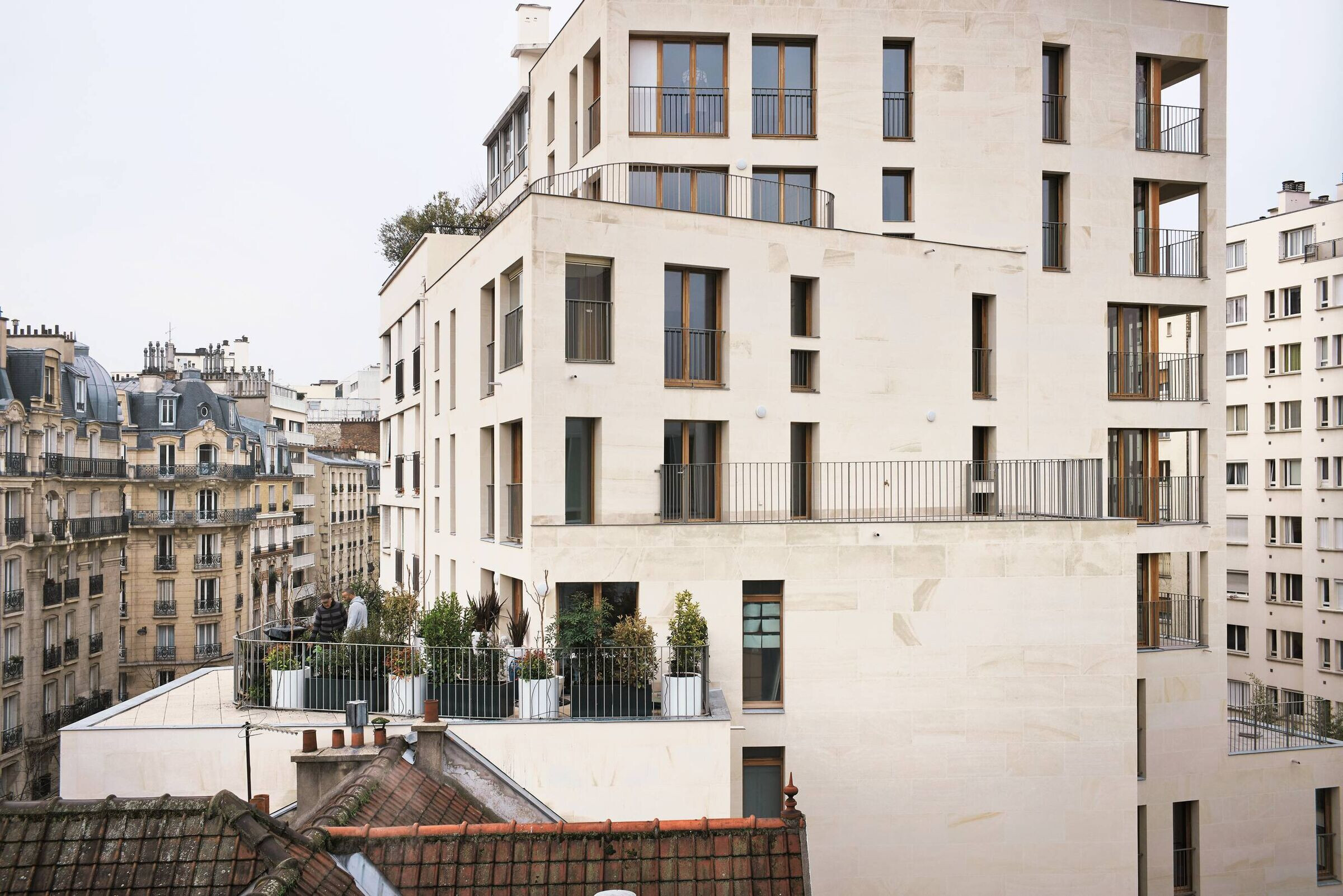 It articulates the surrounding volumes and indicates progressive adjustments. Another building is located in the heart of the site, facing a garden. It leans against the new neighboring cultural center, hiding the party wall and distributing the surfaces over the entire site.
The architectural language is simple, mineral: a contemporary echo to the surrounding buildings. The positioning of the openings in the façade, and their gradual dimensions reflect the uses of the internal spaces.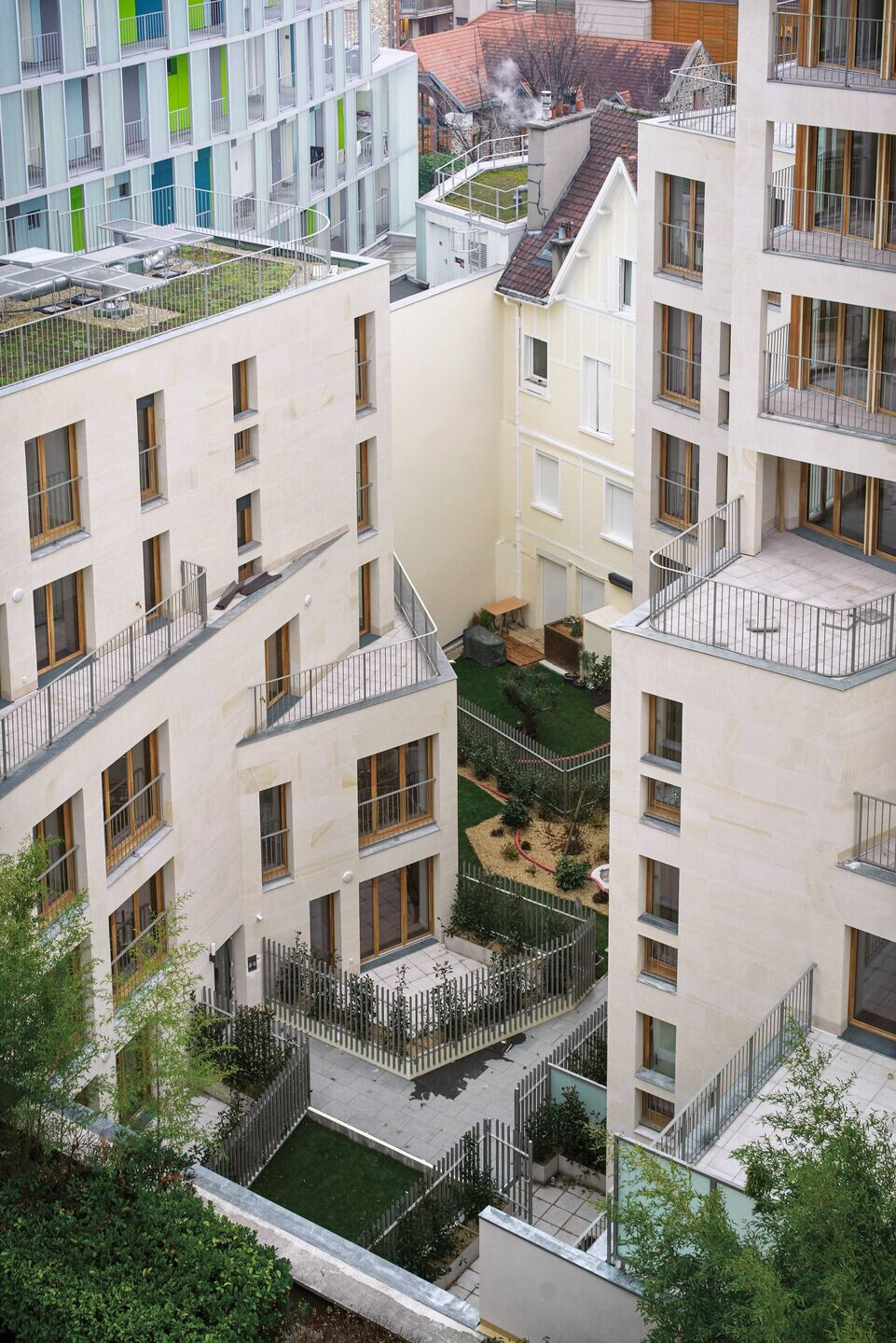 The variety in apartment typologies allows for the creation of many dual-aspect homes and living rooms benefiting from two orientations.
The construction with stones taken fromthe Paris basin (254 cm cut stone without firing or mixing) reduces CO2 emissions by 60% on site when compared with concrete, and by 35% over a 50 years life cycle. It also ensures a fast execution, durability and high thermal inertia.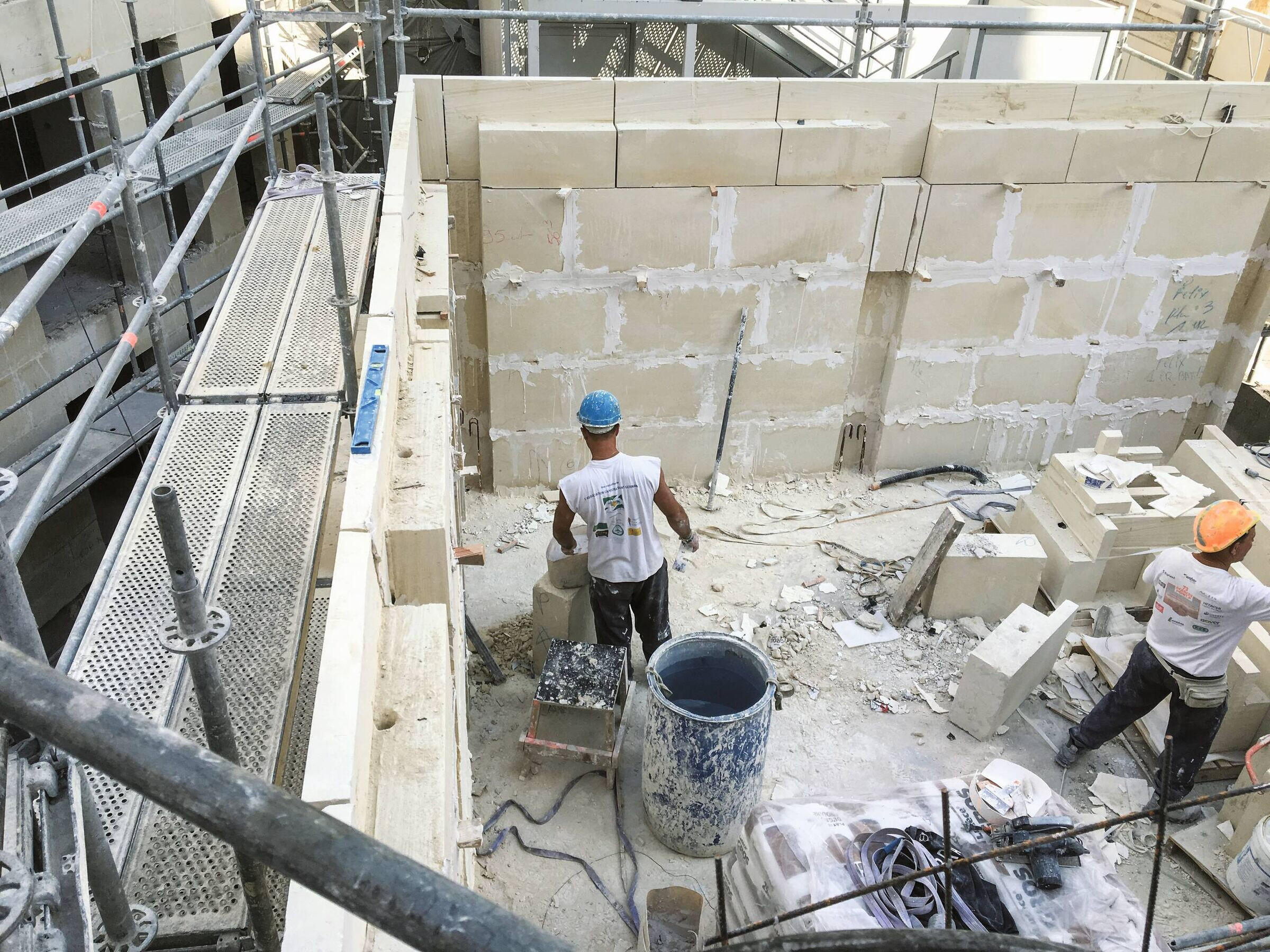 Material Used:
1. Interior lighting-Luna, Joinville and Capri from Epsilon,Luminous bollard 7235 and wall light from Bega
2. Constructive stone -Noyant quarry ,Blind of the roller shade-Cofrintex, from Coferming
3. Frames in the winter garden-From Lumon