A new Manchester HQ for J'adore Models - a 10-year-old, Manchester-based agency, with a 20-strong internal team and over 250 models on their books. The agency's strong commitment to boundary-pushing diverse and inclusive representation, together with its team's eye for spotting interesting models and seeing their potential, has given them a unique space in the marketplace and an impressive global client list, from the catwalk to the high street. The success of J'adore Models led to the agency outgrowing its previous premises.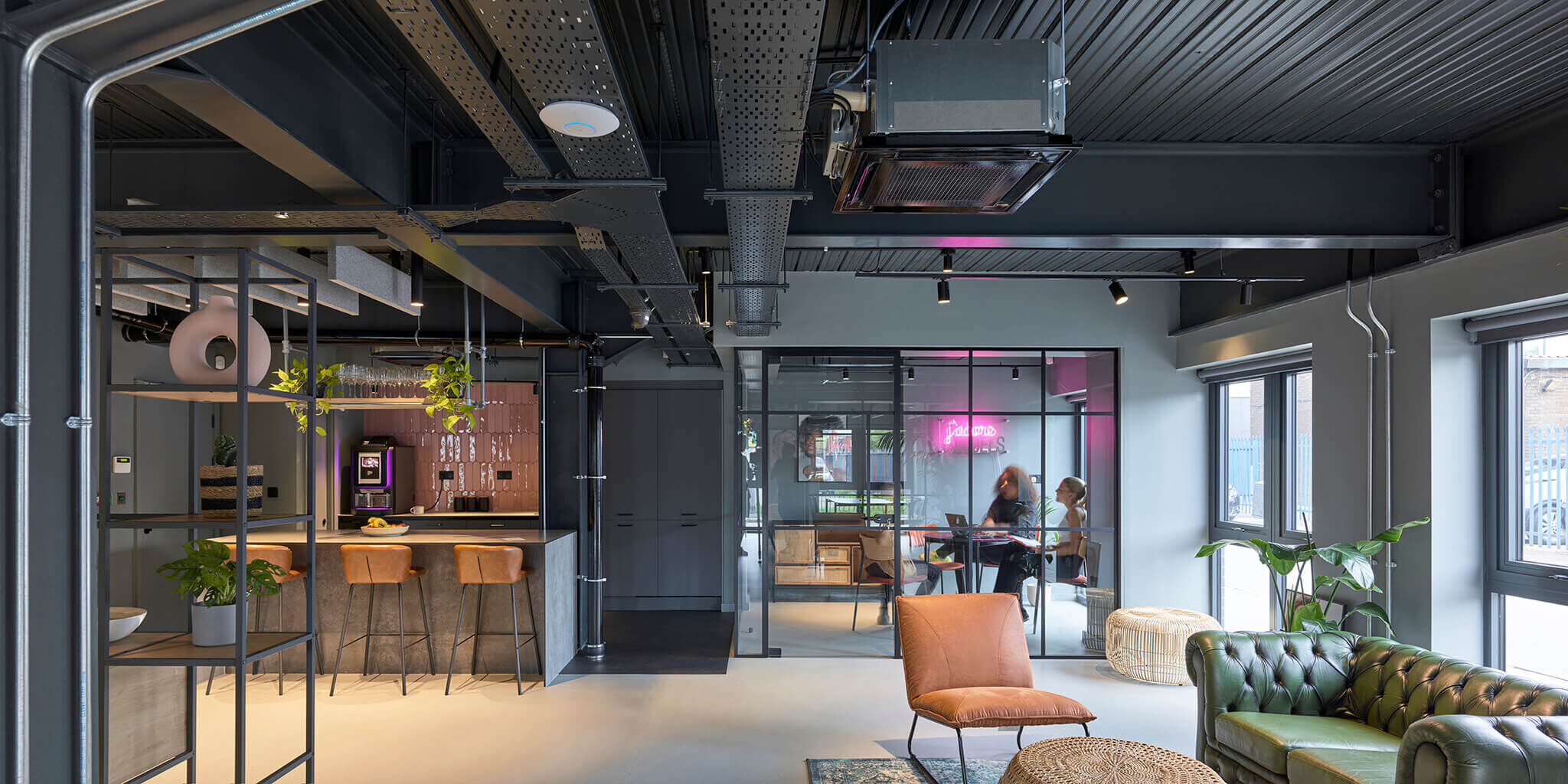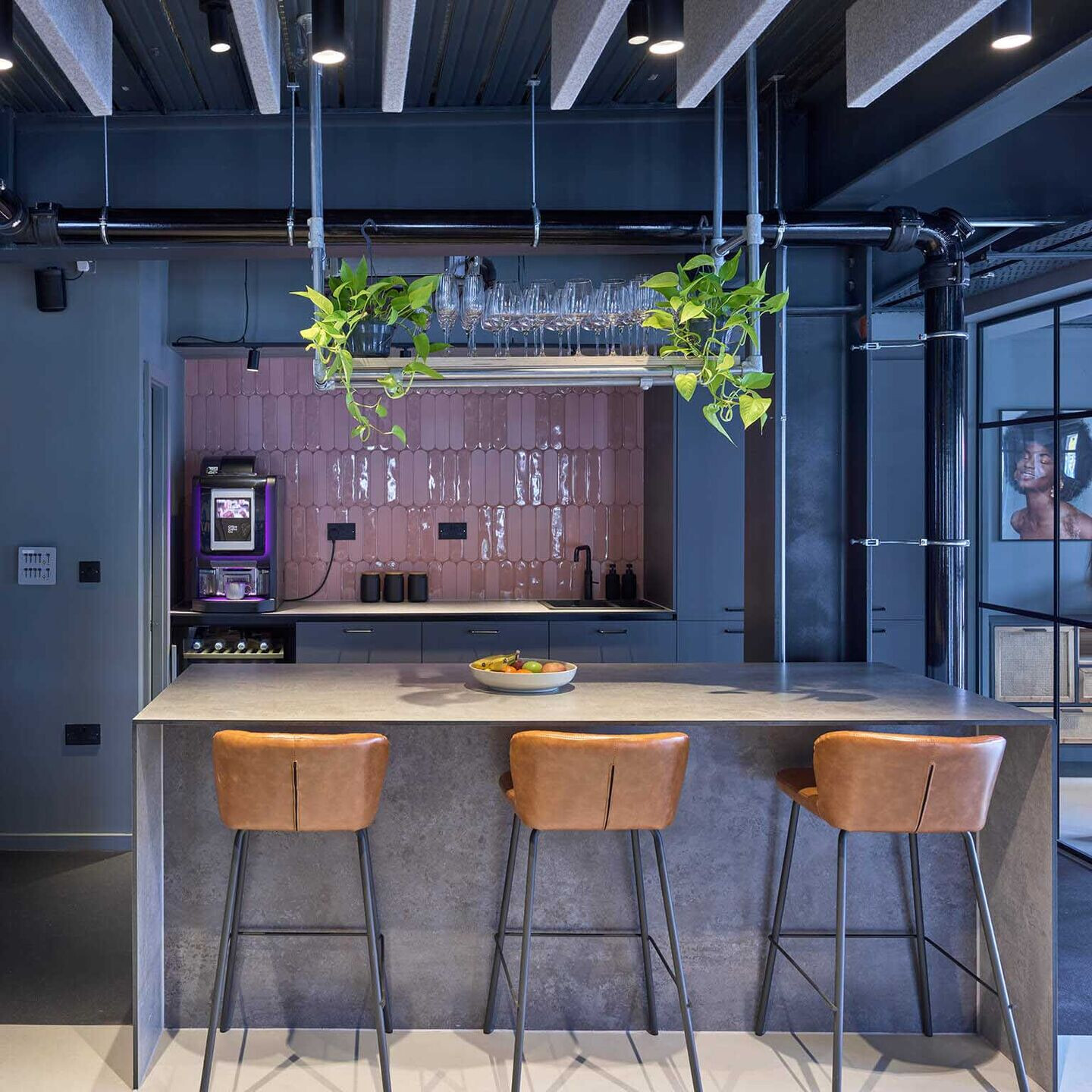 The core requirements of that brief were to create an environment with a real 'wow factor' that would be on a par with the offices of the agency's international retail clients. Both J'adore Models and Workshop Design Studio considered the move a unique opportunity to create an exceptional space to embody and amplify the brand and its values, as well as being a space people were excited to visit and work in, both enhancing staff wellbeing and helping the agency to continue to recruit the best talent.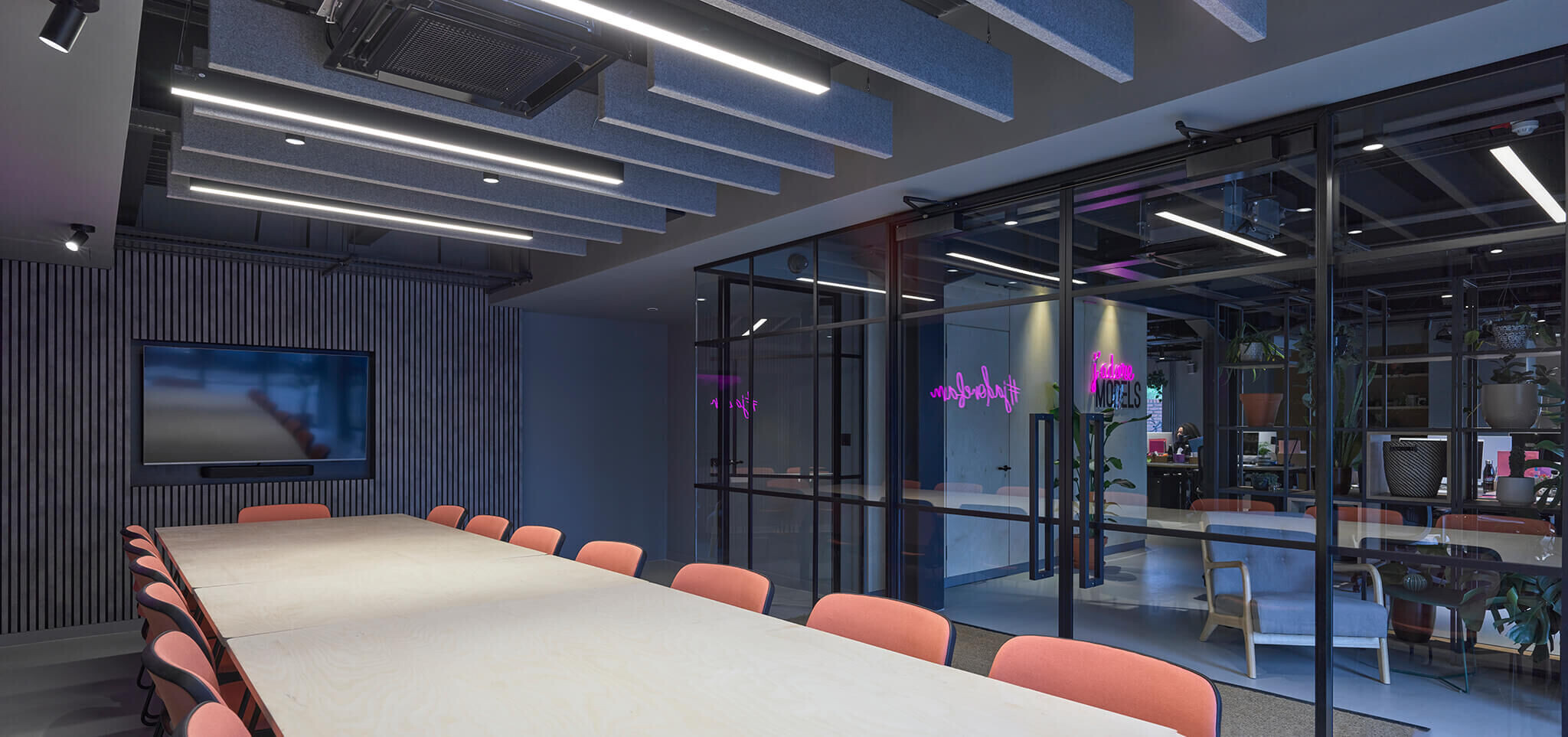 "We looked primarily towards retail environments rather than other offices or showrooms for inspiration", Peter Milburn Brown explained, "and this shows in the end result through elements such as dark wall colours, retail-style track lighting and the inclusion of biophilic and set dressing elements."
The client also requested that the back-of-house space should be as high-quality as the front-of-house, so to ensure staff felt truly valued.
"We wanted to make sure people fell in love with the place instantly", Peter Milburn Brown added. "It needed to feel as if you'd arrived at a real destination; a relaxing place where you felt to belong straightaway, which is what the whole #JadoreFam agency is about.."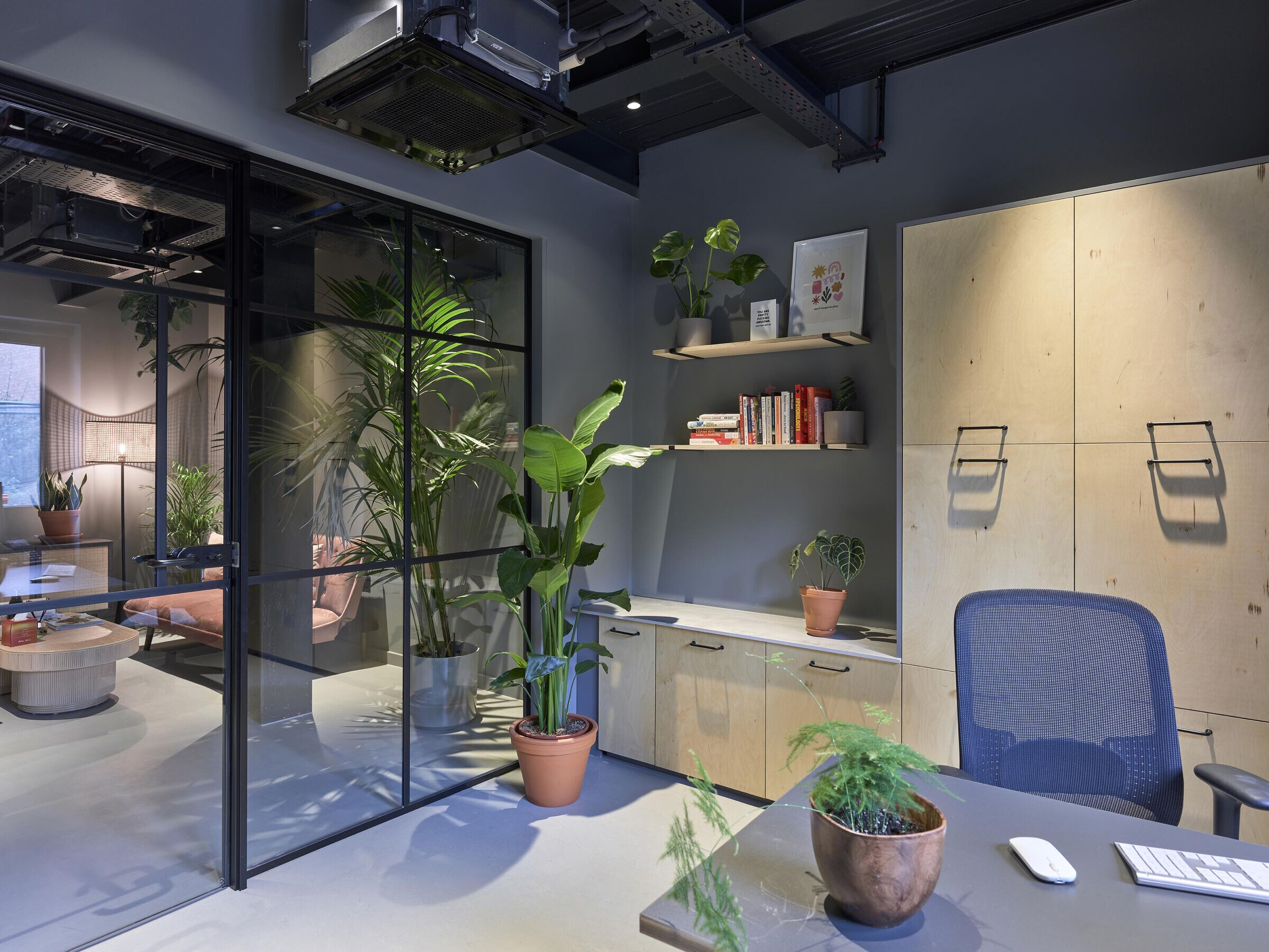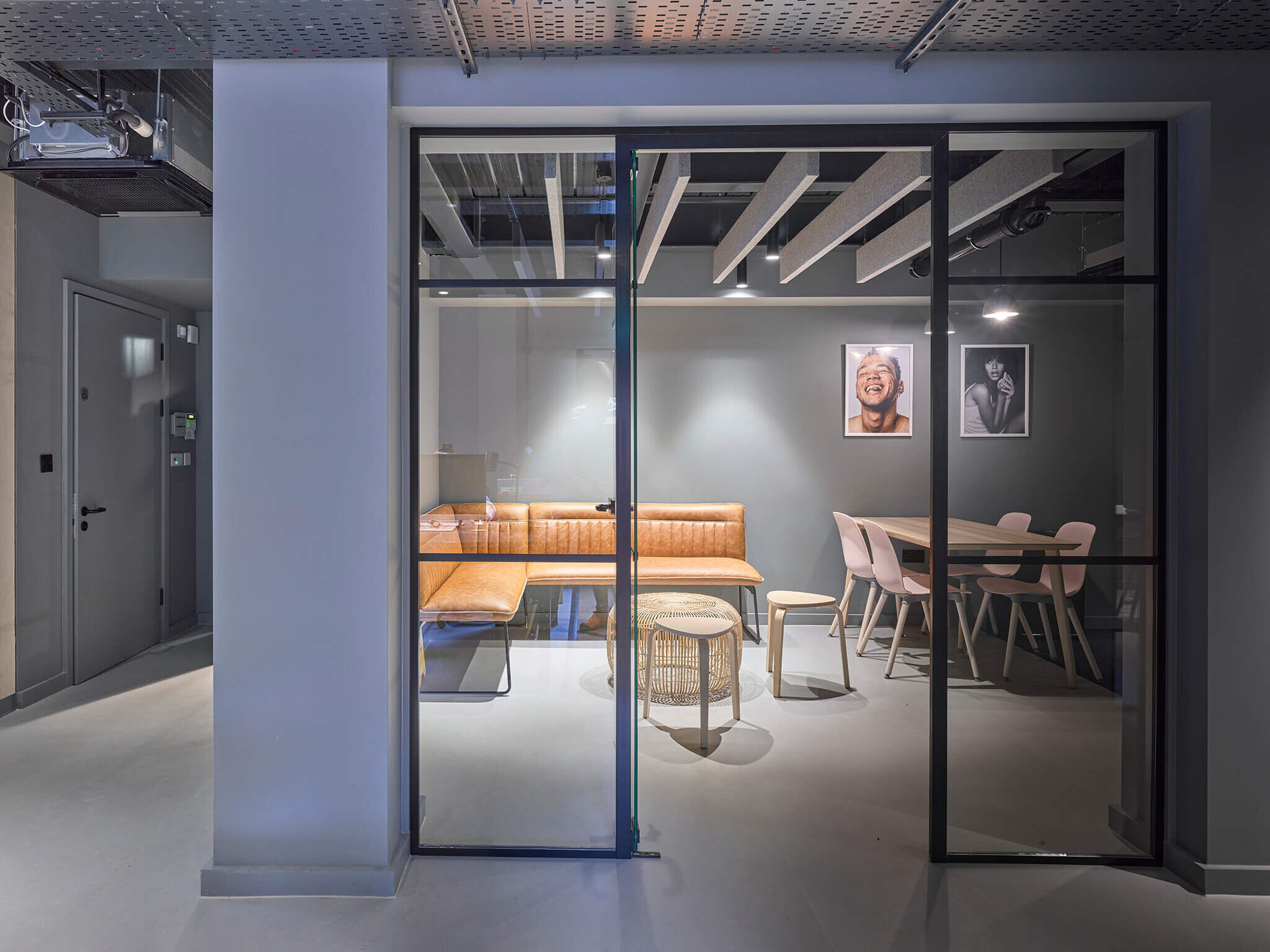 Key Challenges
'In spite of its more recent age, the building was in a poor state of repair after 20 years of neglect. Reparations were needed to address everything from leaky drainage to inadequate fire protection for the structural steels, as well as unsafe windows and low ceilings. There was much to be done at the outset to create the perfect 'blank canvas' on which to design a dynamic new scheme.' Peter Milburn Brown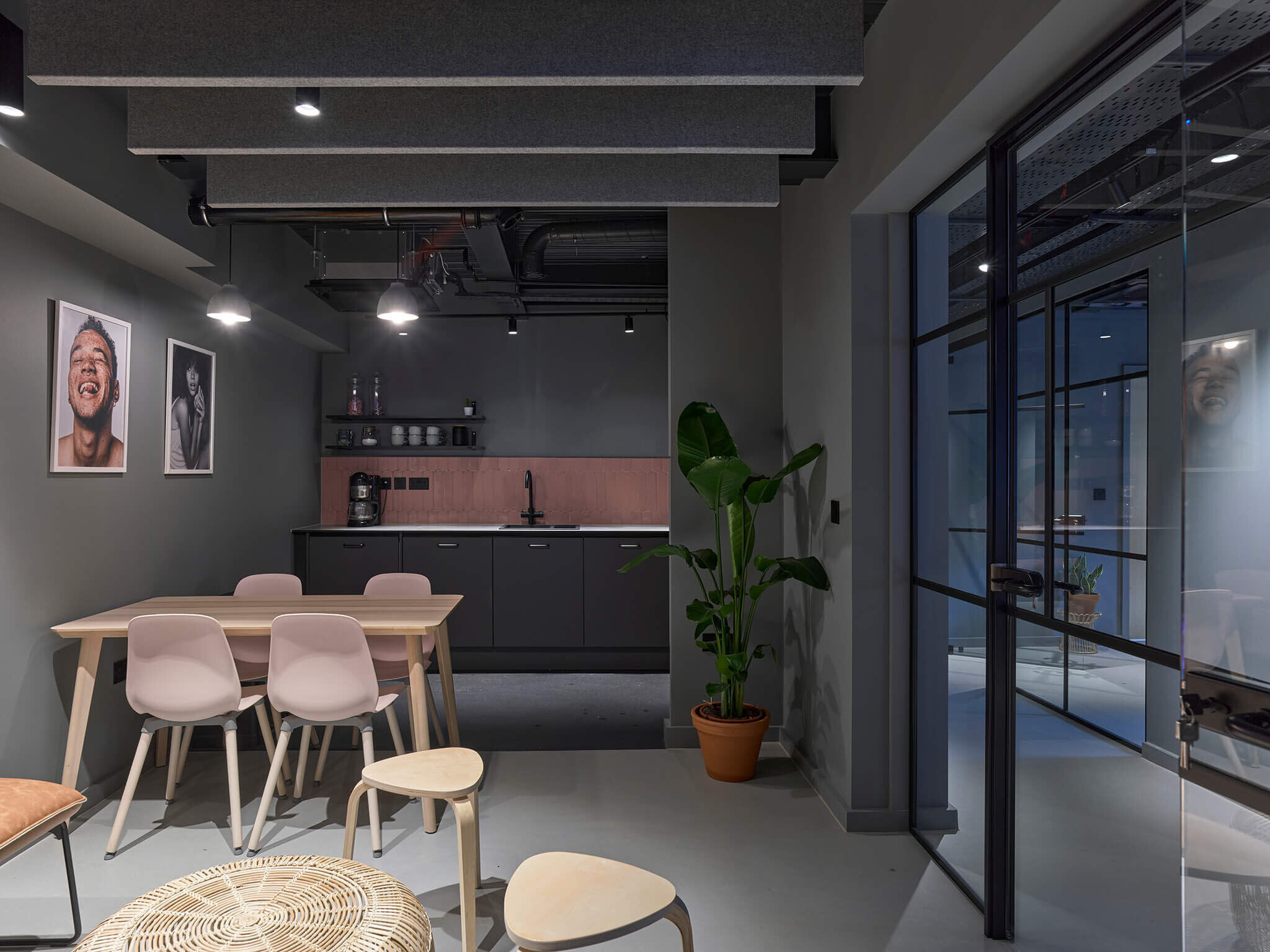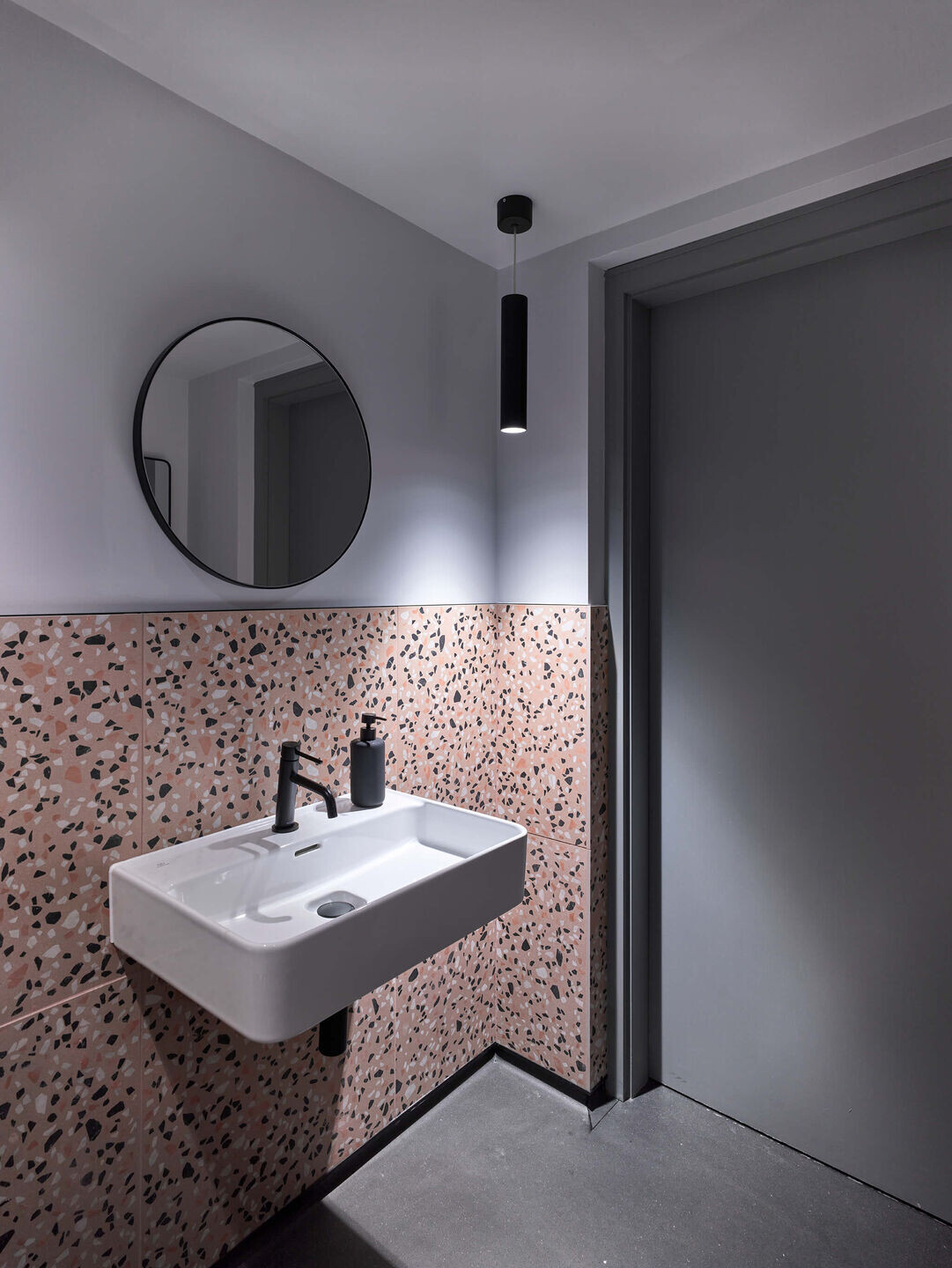 Materials
For the interior aesthetic, the brief called for a spacious and relaxed feel with a New York loft/industrial vibe, punctuated by natural interventions, from planting and timber to natural materials such as wicker and rattan. J'adore Models had a distinct brand identity, with a strong combination of black and fuchsia pink neon, and it was important that the interior and the brand identity merged seamlessly. Throughout the process, new and innovative materials and products were sourced, including: the stunning pink concrete wall finish from Detale CPH, the brilliant modular adaptable shelving system from Shelved, the robust sit-stand desks provided by Workstories and beautiful LED neon signage provided by Manchester's own Daze Neon.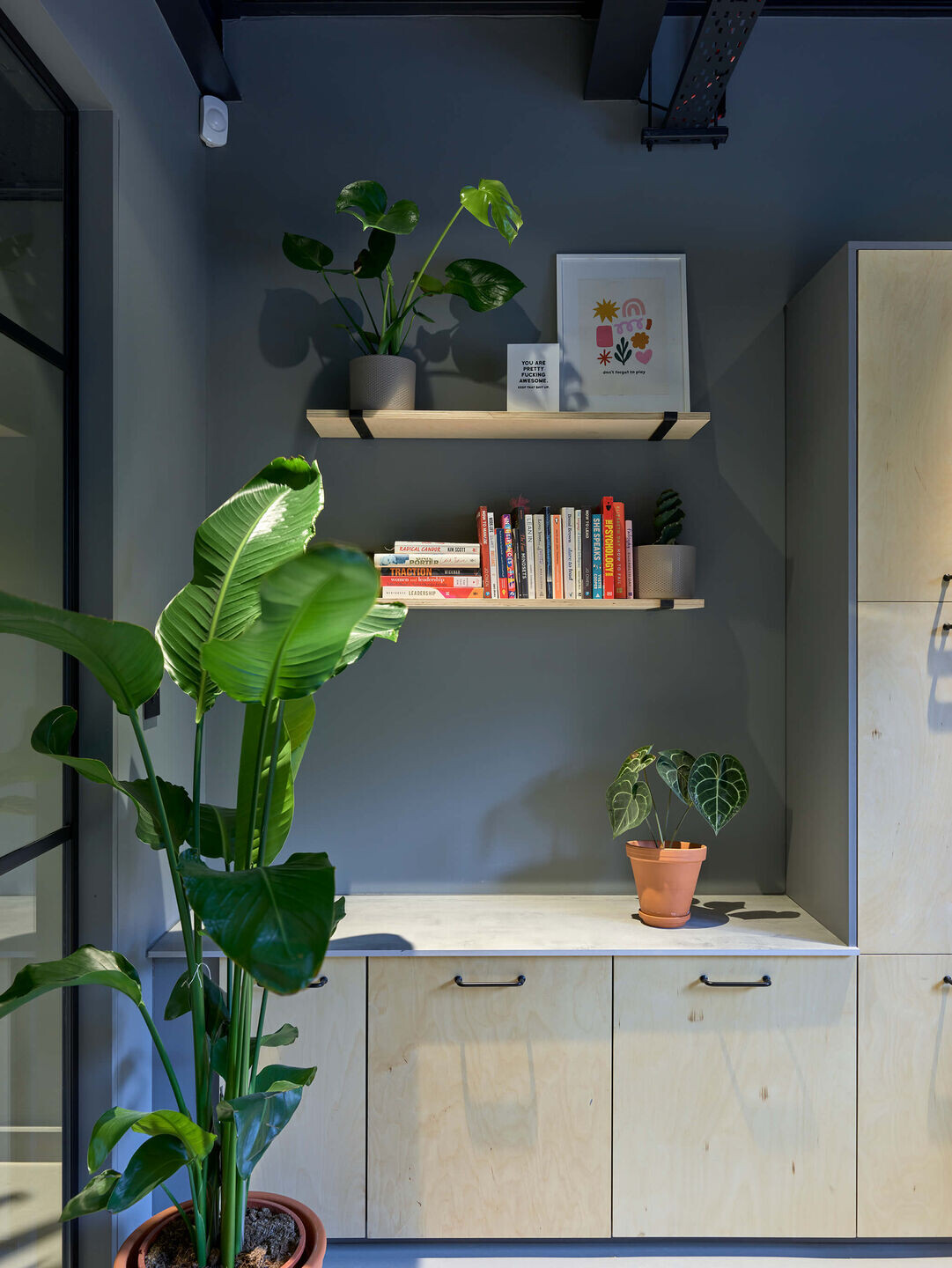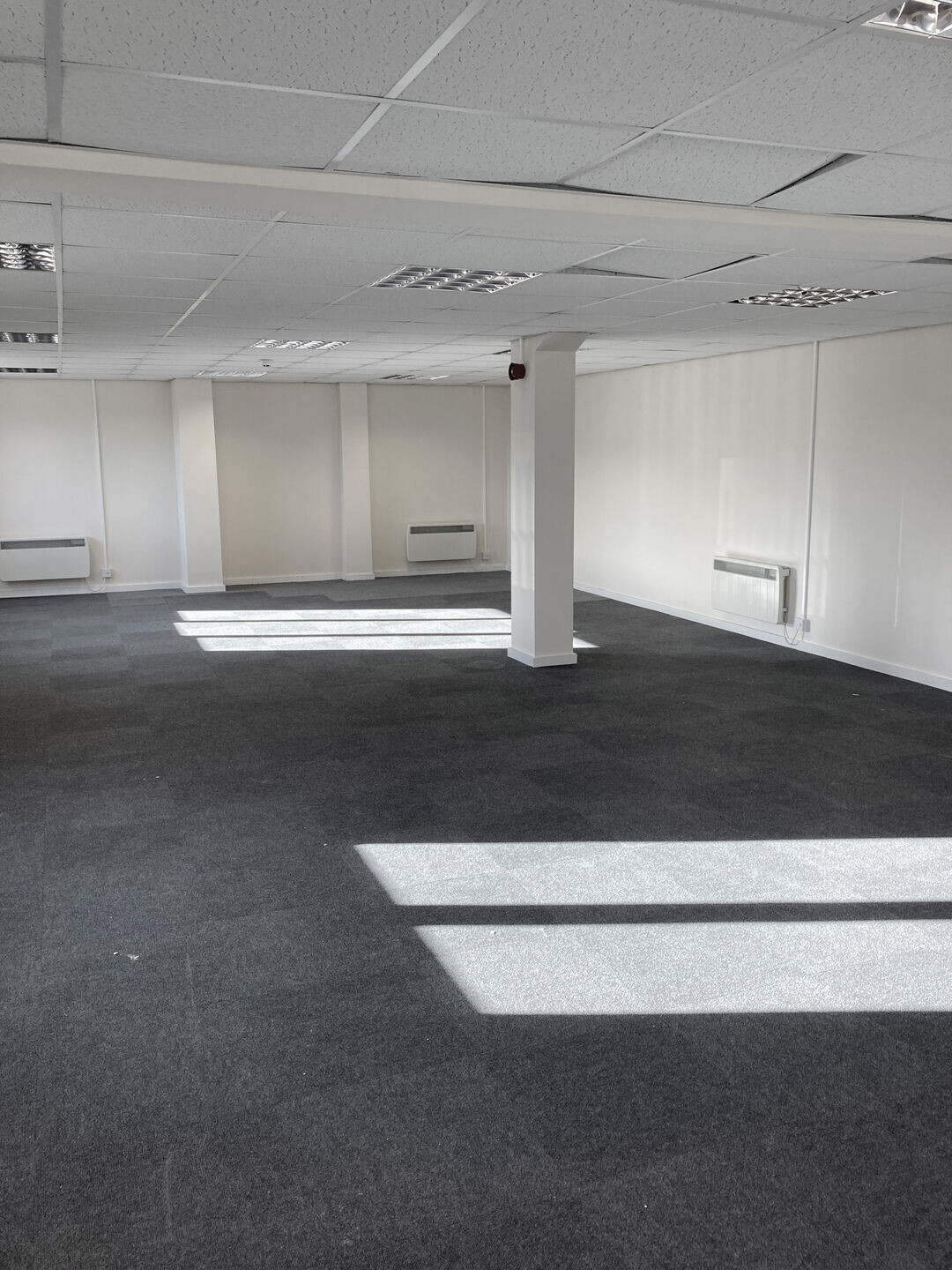 Team:
Architect: Workshop Design Studio
Main contractor: TecCre8
M&E contractor (inc. lighting): Renew Electrical
Biophilic design and plants: Northern Lights Home
Conference chairs and desk sourcing: The Furniture Practice
Lighting design: Treacle Studio
Security / Alarms: Marpol Security Ltd
Photography: Daniel Hopkinson / Gunner Gu
Material Used:
1. Forbo Marmoleum and Safestep (flooring with acoustic underlay)
2. Shelved (feature shelves)
3. Nash Glass (internal glazing)
4. Casa Ceramica Tile Co (tiles)
5. Carlick Contract Furniture (bespoke joinery)
6. Workstories (desking)
7. Orangebox (task/operator/reception chairs/directors' chairs)
8. Daze Neon (internal signage)
9. Hartbrights Sign Solutions (external signage)
10. Astro Lighting (lighting)
11. Acupanel (acoustic wall)
12. Detale CPH (concrete paint / Venetian plaster)
13. Howdens Joinery (kitchens)
14. Muffle (acoustic baffles)
15. The Office Coffee Company (coffee machine supply and install)
16. Windows: Senior aluminum Anthracite Grey
17. Interior furniture: Various sources including Orangebox, Loft, Workstories, Elite and several reclaimed items including Chesterfield Sofas.