The project for the redesigned headquarters of Korian, a leading European company in assistance and care services, is a challenge that Progetto Design & Build took up in June 2020, just after the first dramatic lockdown of the COVID era.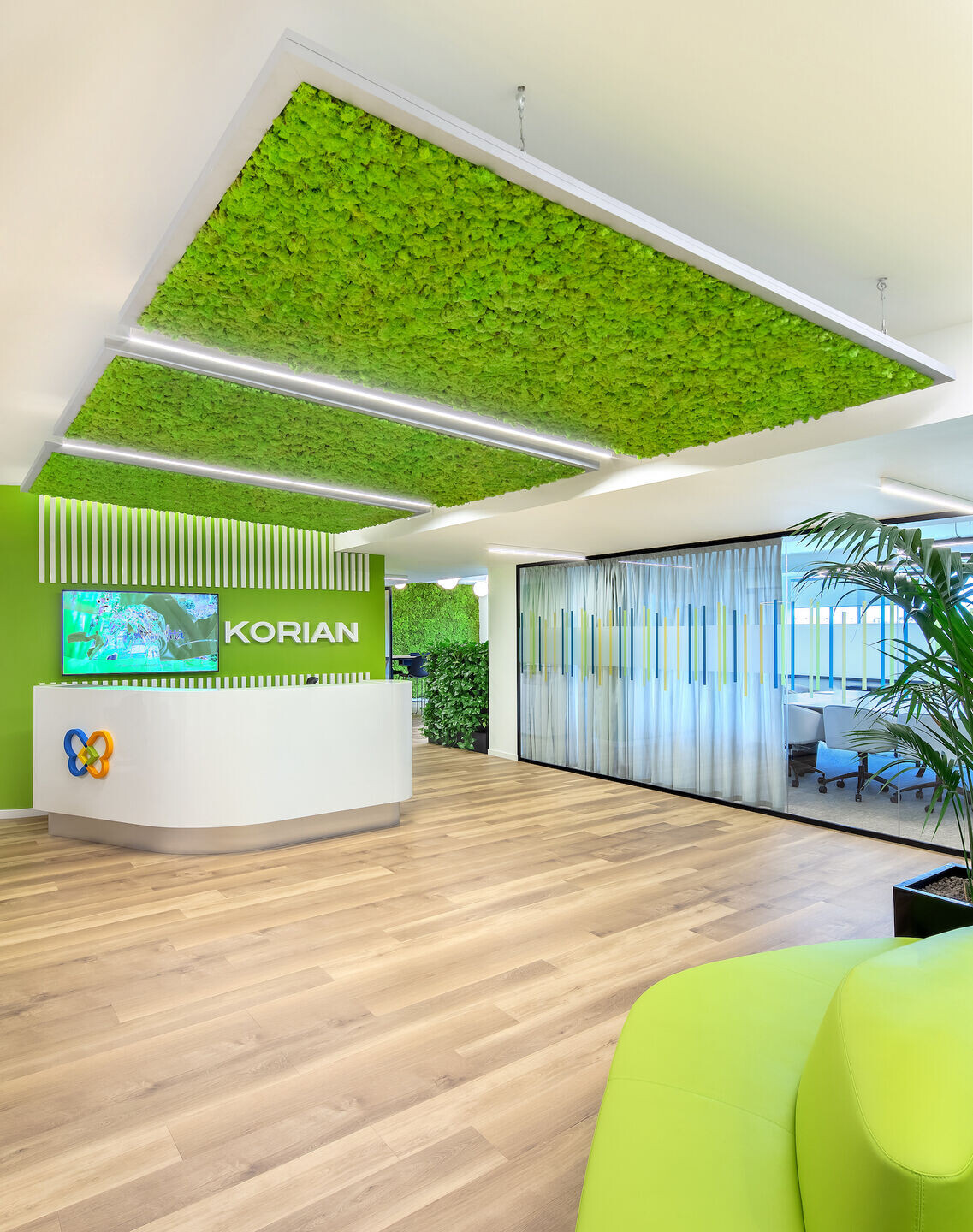 Everything in the new Korian headquarters is oriented towards personal well-being with over 2000 square meters spread over 3 high floors of a modern building in Milan. The top floor also has a large terrace full of plants and where urban gardens have also been set up.
The corporate mission that has focused on health and care services for over 25 years, as well as the unprecedented historical moment, heavily influenced the design of the upcoming project. Every detail is focused on people's needs and desires. The result has been the creation of an office that brings together the most desirable characteristics of a domestic environment.
The spaces are very large and welcoming. They are a deliberate reference to the domestic environment where people had gotten used to working in the previous months.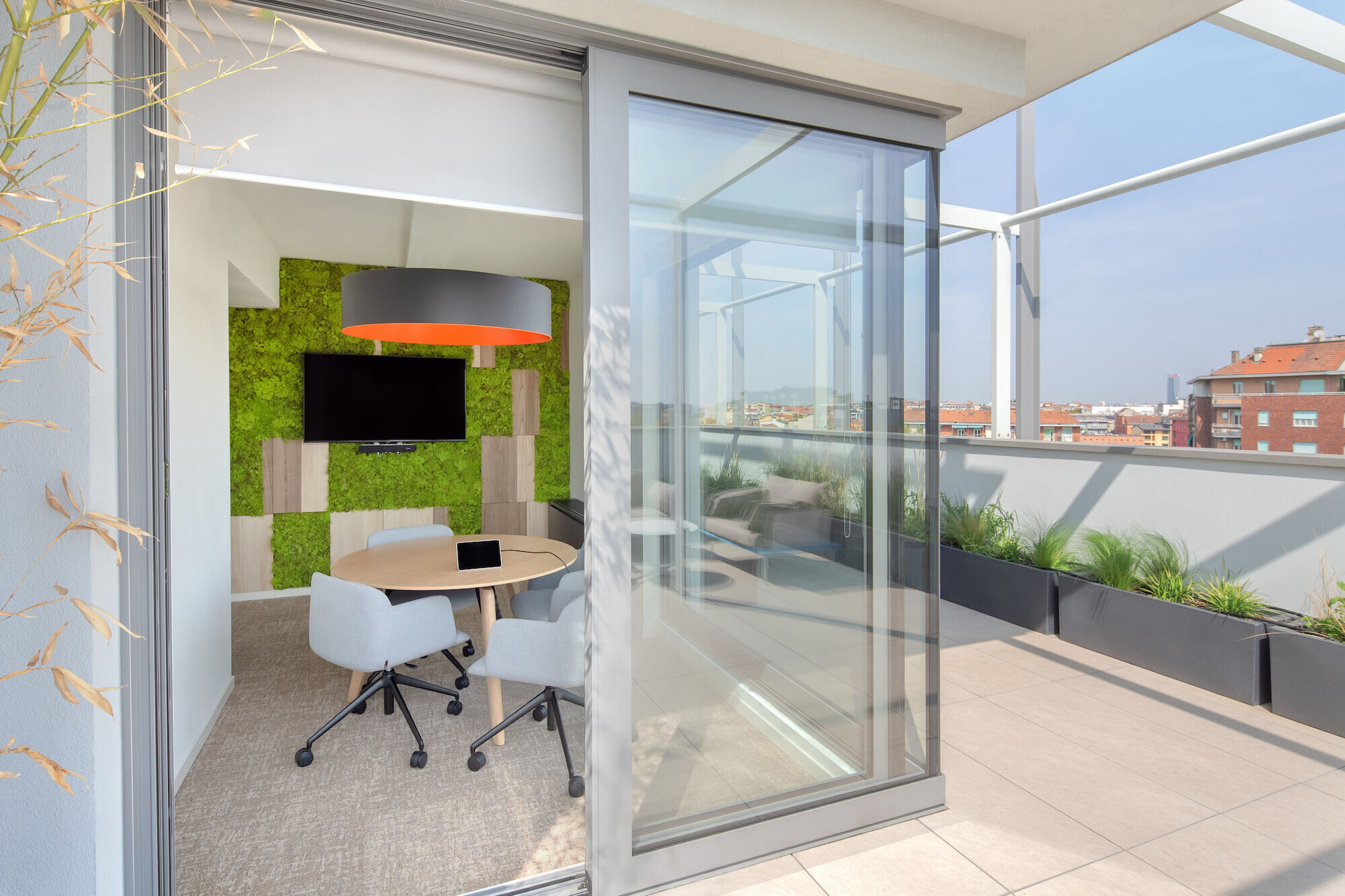 At this decisive request of the brief, natural materials and soft shapes were chosen, together with neutral colors capable of arousing a sense of calm and serenity.
Furthermore, importance has also been given to the use of greenery, not only as a decorative element but integrated in numerous situations within the layout: from walls to large planters, stabilized within acoustic elements or included in ceiling panels.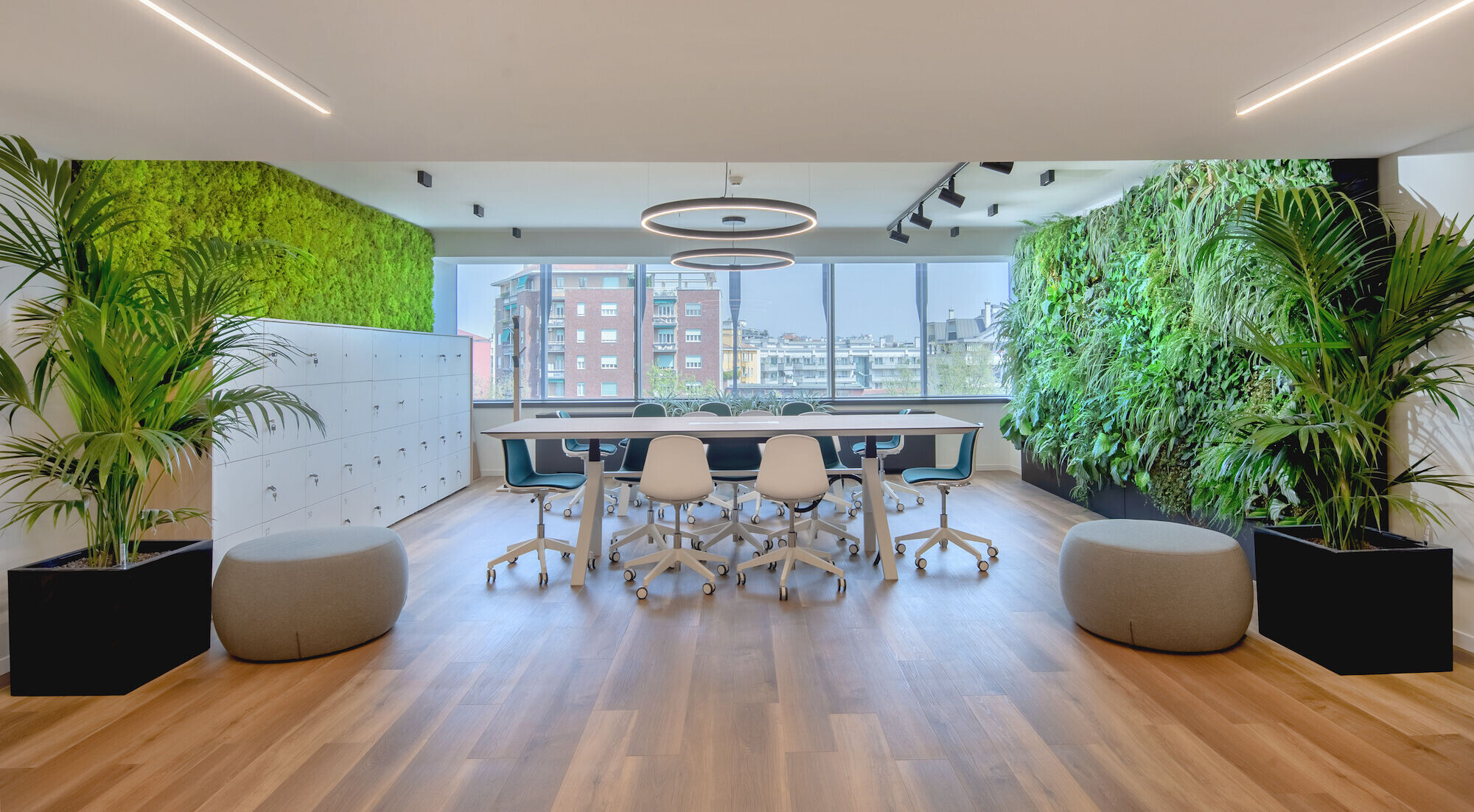 Team:
Architects: Progetto Design & Build
Photographer: Diana Lapin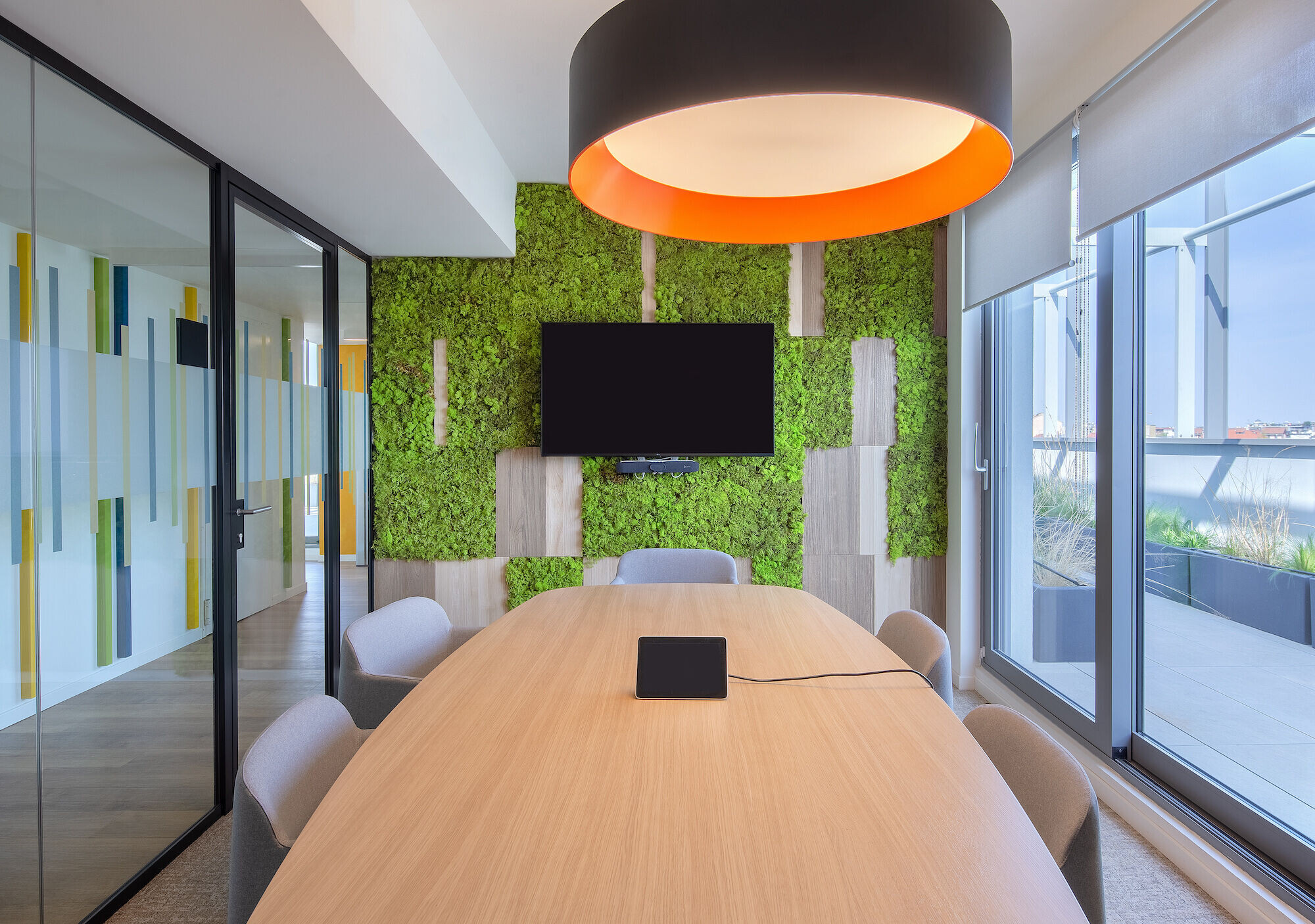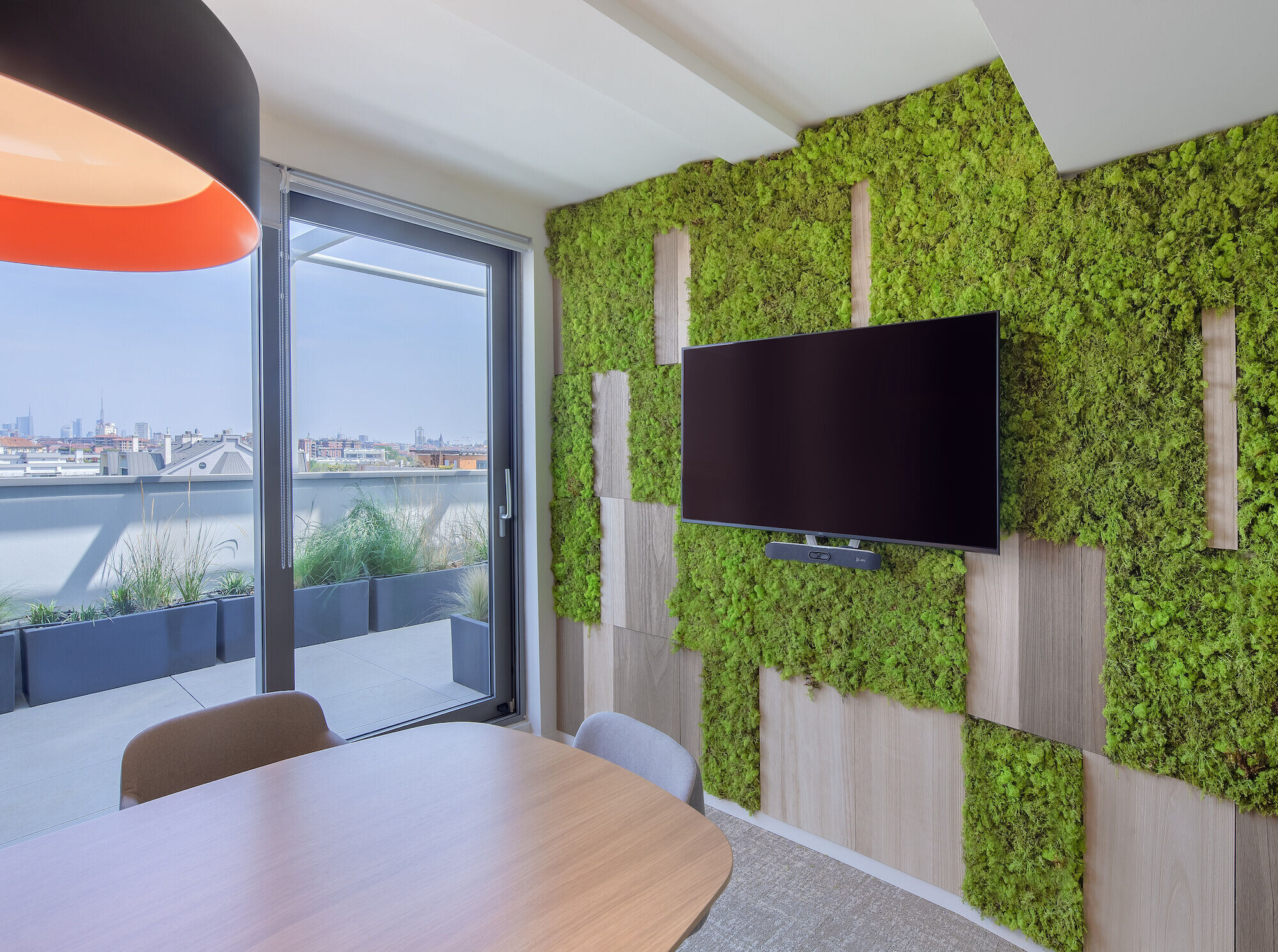 Materials Used:
Flooring: Mflor, Marazzi, Ege
Interior furniture custom: MDF, Estel, Manerba
Interior lighting: Artemide
Interior furniture: Padrali, Estel, Meme Design, MDF, Hay, Manerba
Green Design Verde Profilo