The privilege of sleeping while listening to the sea waves.
La Marsaladais a newly completed residential development of six apartments built on three levels on the seafront promenade of Puçol (Valencia, Spain). All of them have access to terraces on the beachfront and views of the town.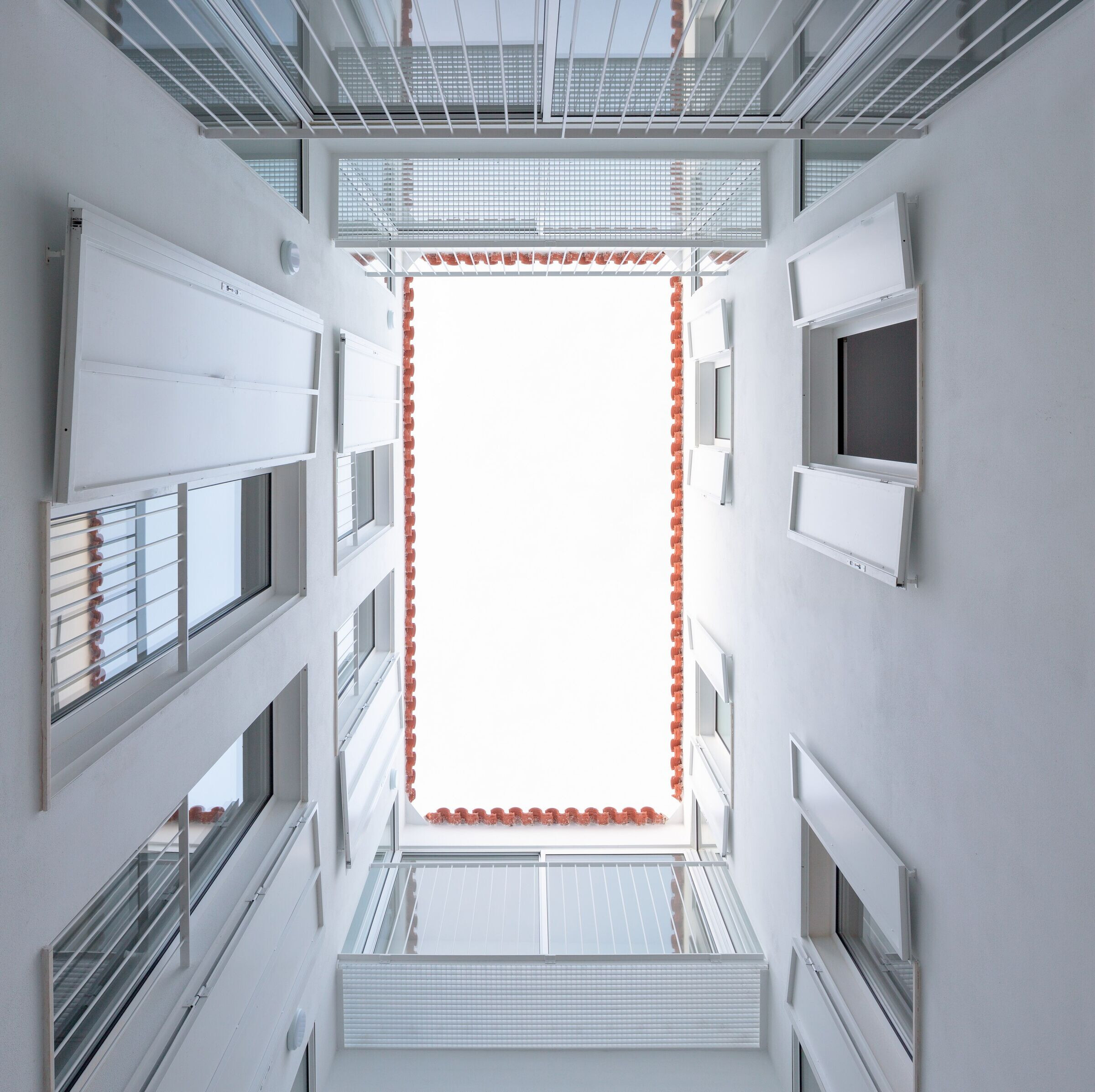 All the dwellings are structured around a large central courtyard that serves as a nucleus, an entrance to natural light and a meeting point for neighbours. In this way, each of the apartments enjoys natural light during all hours of the day, being able to observe the changes in colour from the sunrise over the sea to the red sunset.
The true pleasures of the Mediterranean.
La Marsalada is located in a privileged environment with good weather all year round. For this reason, the indoor-outdoor connection has been one of the main axes when planning the project. The Nada studio, led by Borja Hernández and Arcadi Martín, has prioritized the enjoyment of outdoor areas, the use of natural light and cross ventilation.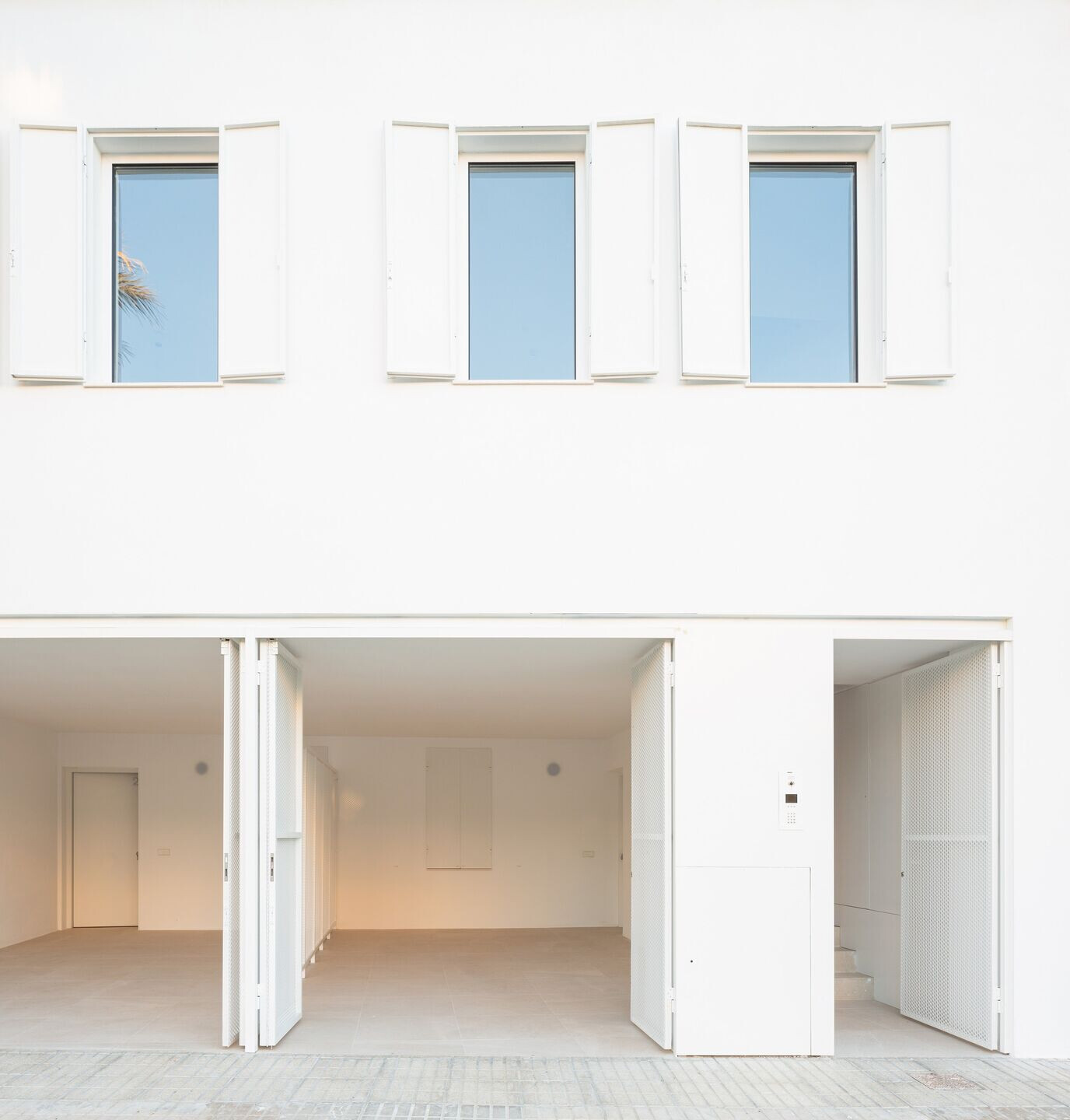 The result is interiors that are completely connected to its sorroundings. On the terraces, one can visualize the infinity of the sea, in the neighbouring courtyard one enjoys a more controlled and intimate exterior.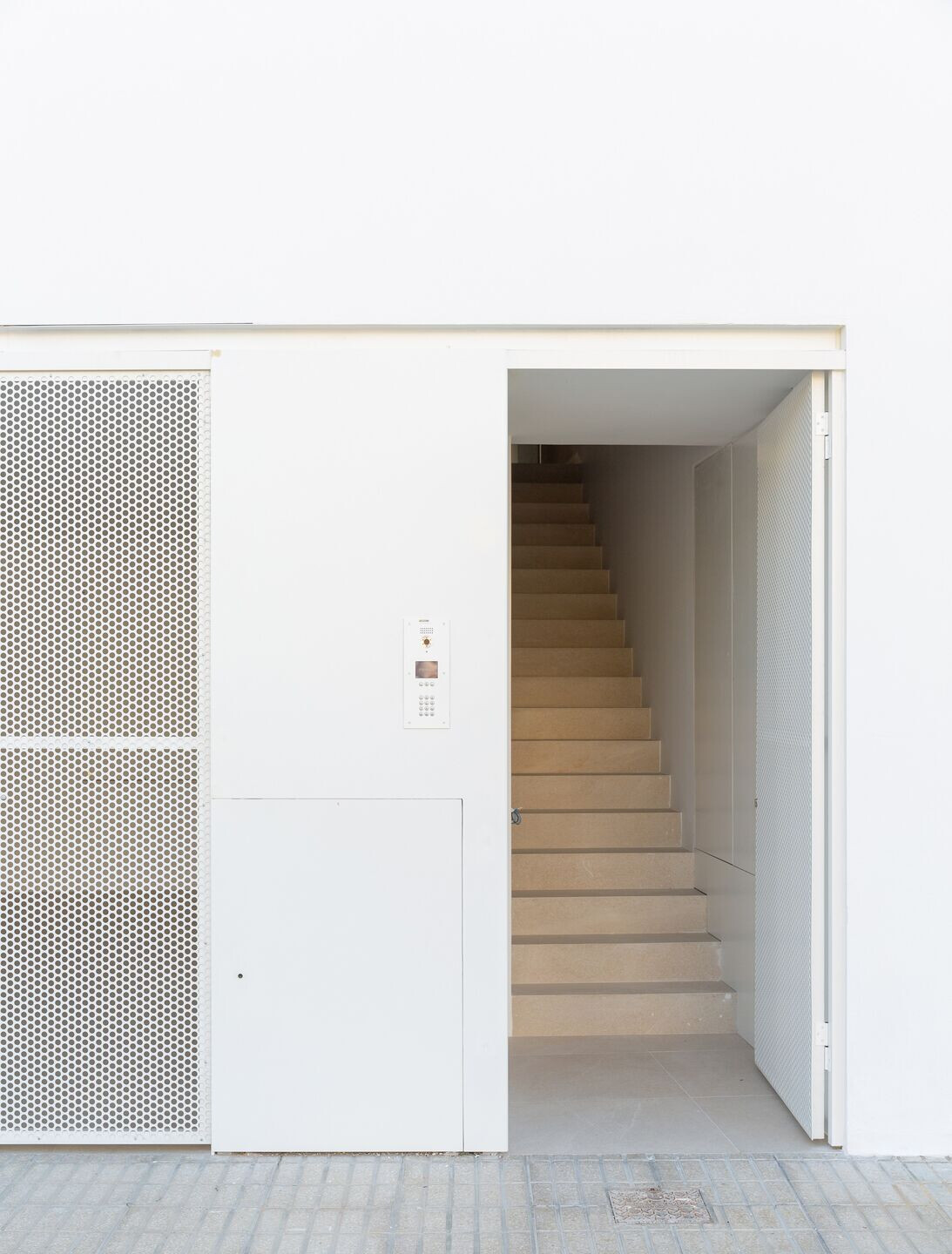 The privilege of sleeping while listening to the waves of the sea.
On the ground floor there are two apartments with parking and terraces at beach level. On the first floor there are four apartments: two of similar dimensions and two others whose entrance is on the first floor, although most of the housing is on the first floor.
All of them have 2 or 3 bedrooms, 2 bathrooms, storage room, large terraces and exits to the central courtyard, which generates neighbourly interaction and celebrates the Mediterranean idiosyncrasy.
Materials reminiscent of the beach.
The serenity of the sea flows into the interior through the use of few materials and large spaces flooded with natural light.
The white colour of the vertical walls transports the natural light through all the rooms of the apartments. The sand-coloured paving connects us with the beach and makes it flood the interiors.