In the beautiful city of Arnhem in the Netherlands, hidden behind this house and tucked away in the garden, is a piece of Bali. With MOSO® Bamboo X-treme® installed throughout, together with GRAD's invisible rail installation system, this luxurious look is complete with a native natural resource to Bali and an elegance that radiates throughout the whole garden.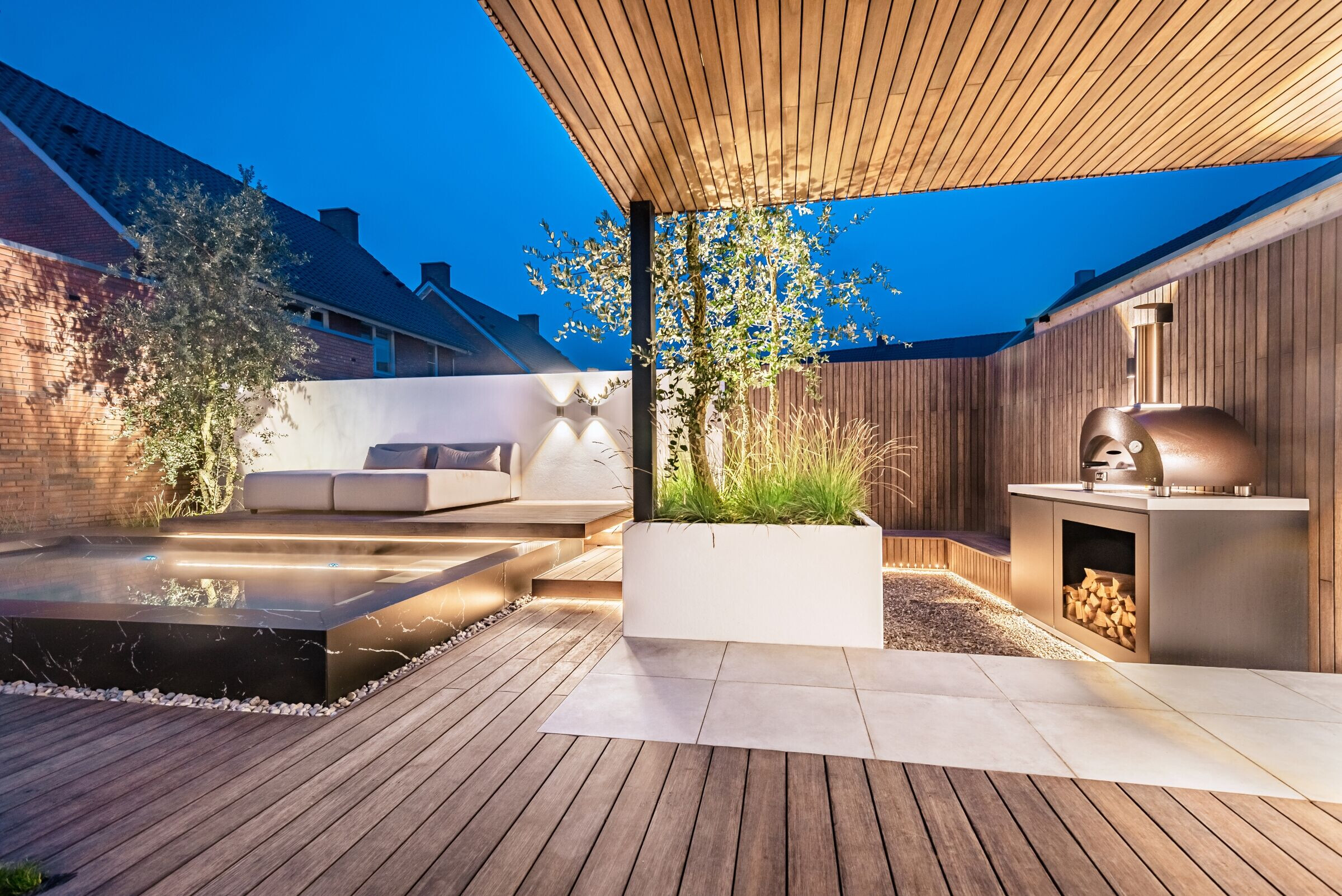 Luxury city garden with a touch of Bali
Designed with passion, quality and creativity by TIM Exclusive Gardens, this garden is a true reflection of a design that integrated the wishes of the owner to bring harmony between the interior and exterior. With the marble finish of the swimming pool to reflect the owners kitchen and a combination of luxurious materials to reinforce that desired Bali feeling; this design manages to create a true haven in a back yard, complete with a swimming pool, outside kitchen, pizza oven and lounge.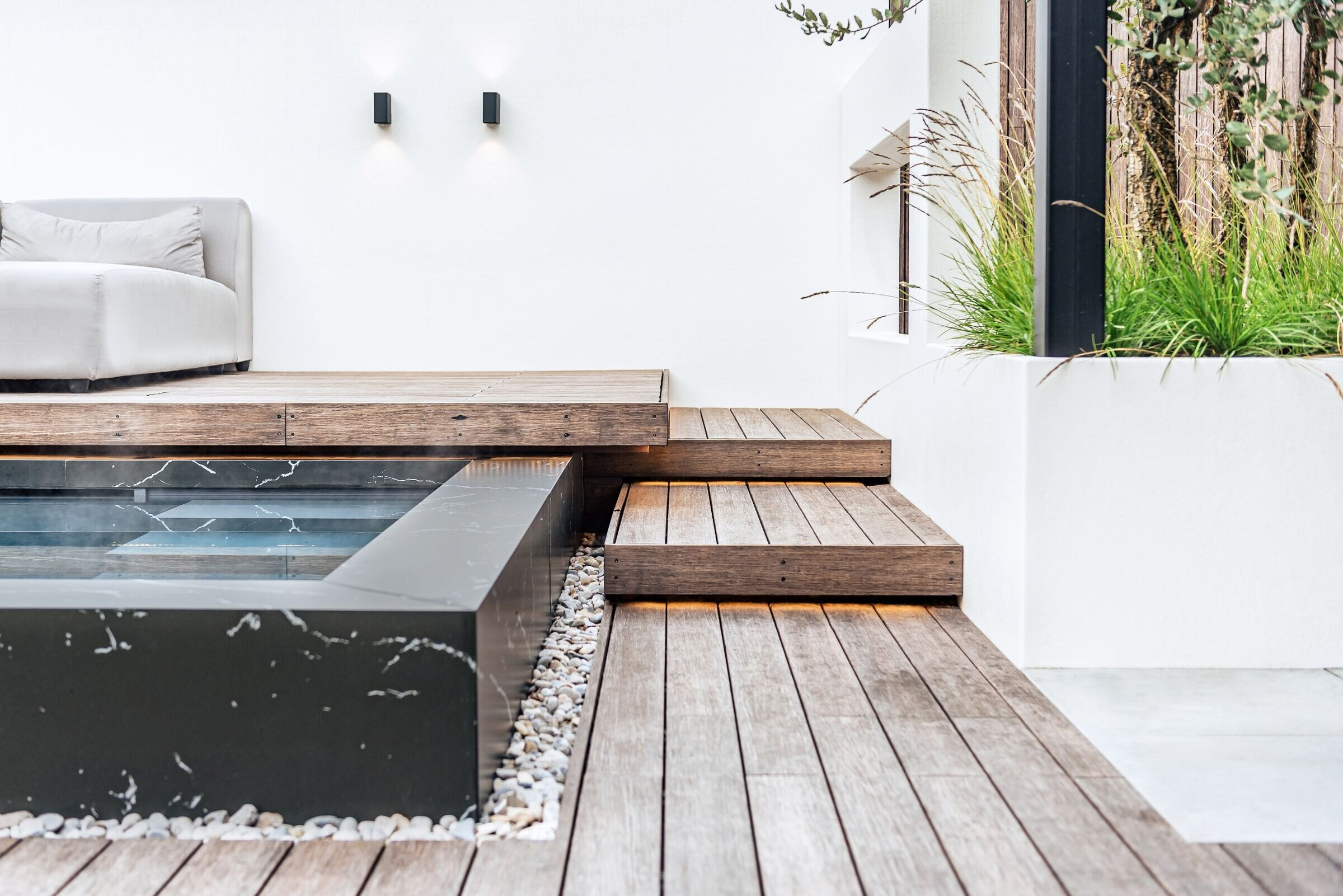 Credit photos: Olivr