A private house developed in a very narrow lot, 32.75 feet with a narrower restriction of 3.25 feet in each side. One view to the street ond the other open to the water canal, so everything has to be opened to that side.
Another consideration isue was the climate of the Mexican Pacific, with an average temperature over 86 F an a humidity more than 60%.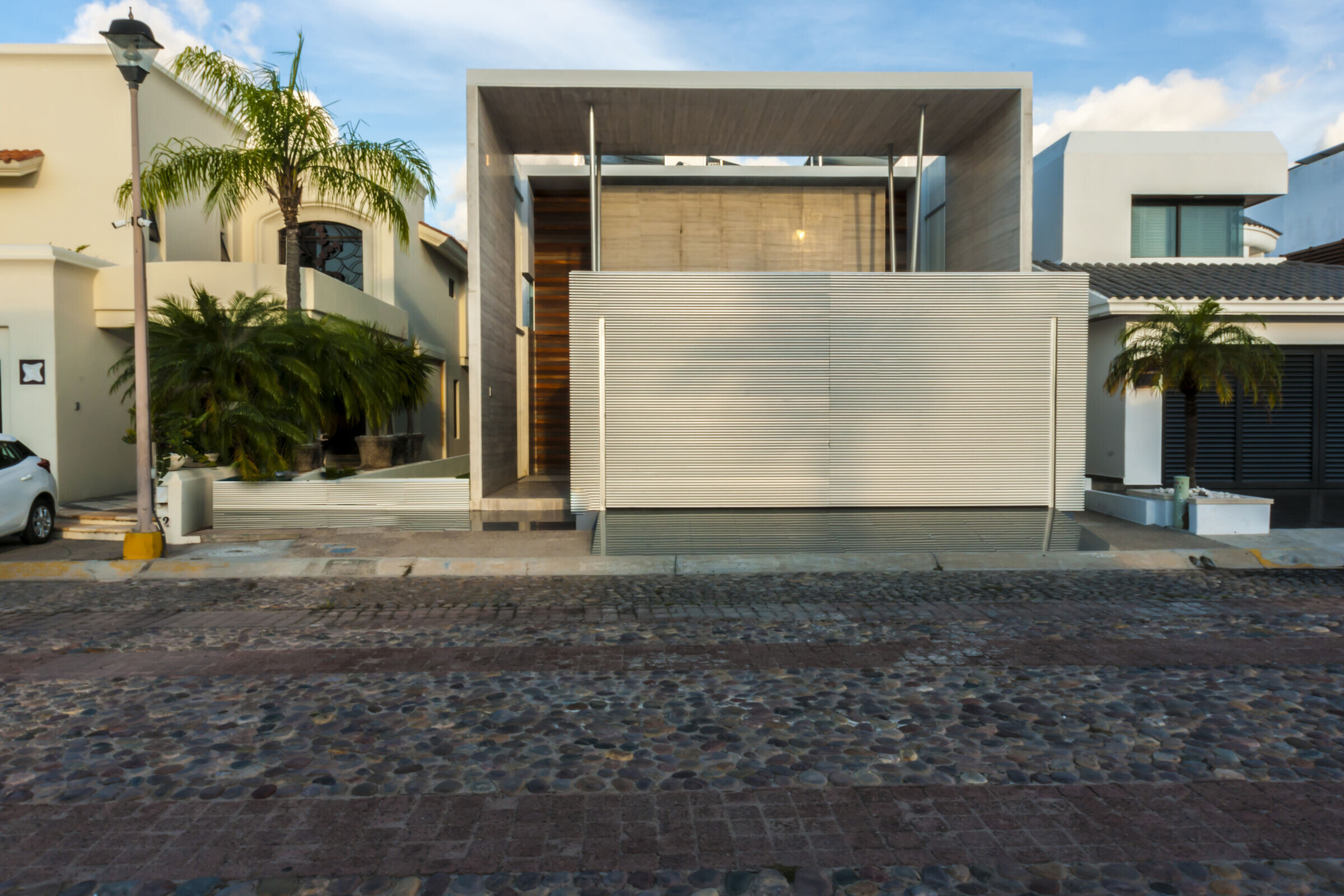 So the final decision was to built a closed box, with concrete walls with a narrow openings all the lateral side opened and a big window open to the canal view. The second floor was "suspended" by two very big steel open apparent frames that lets the light flow to the lower floor. One side is used for a corridor with glass floor, so the light can go through.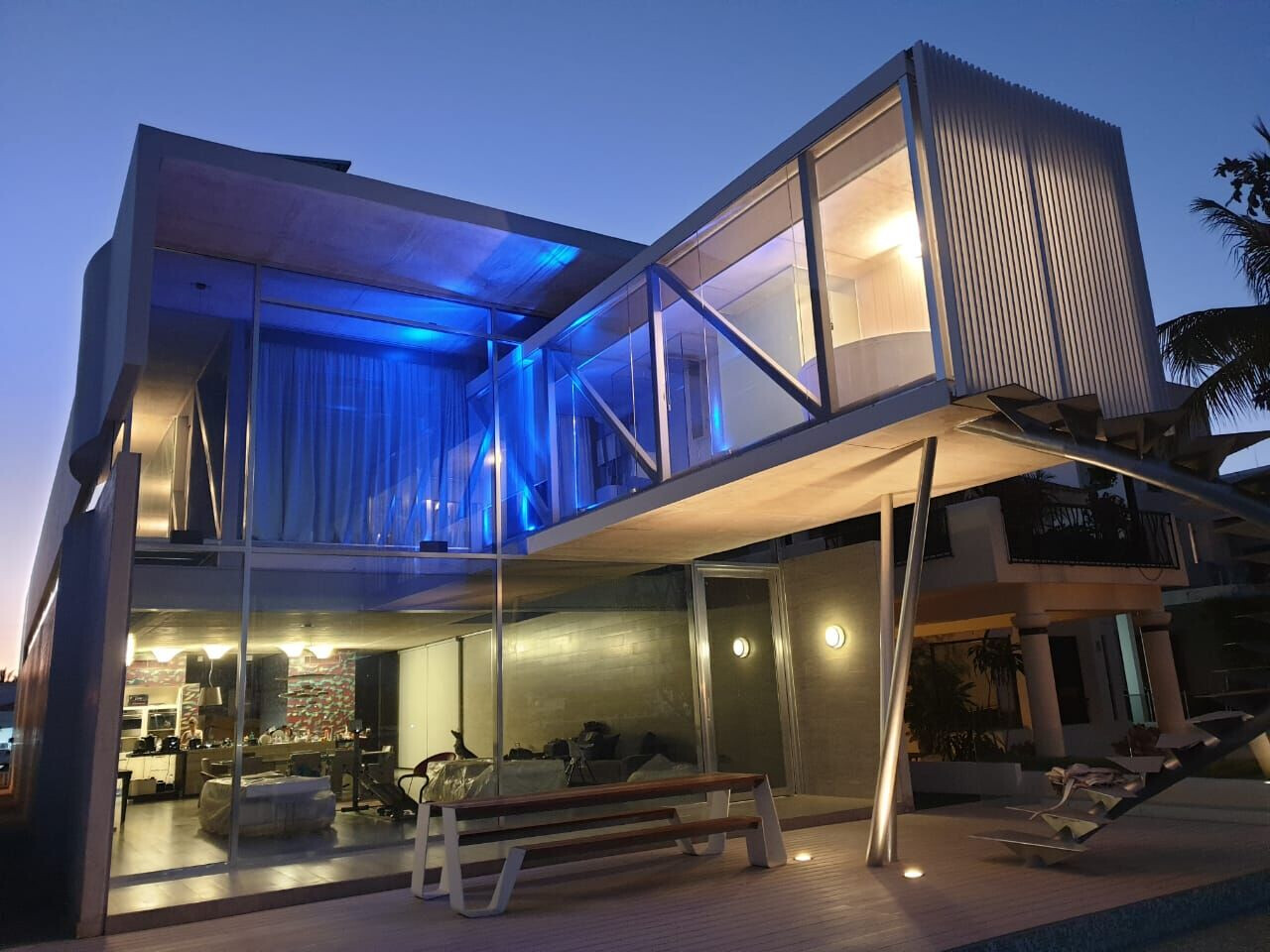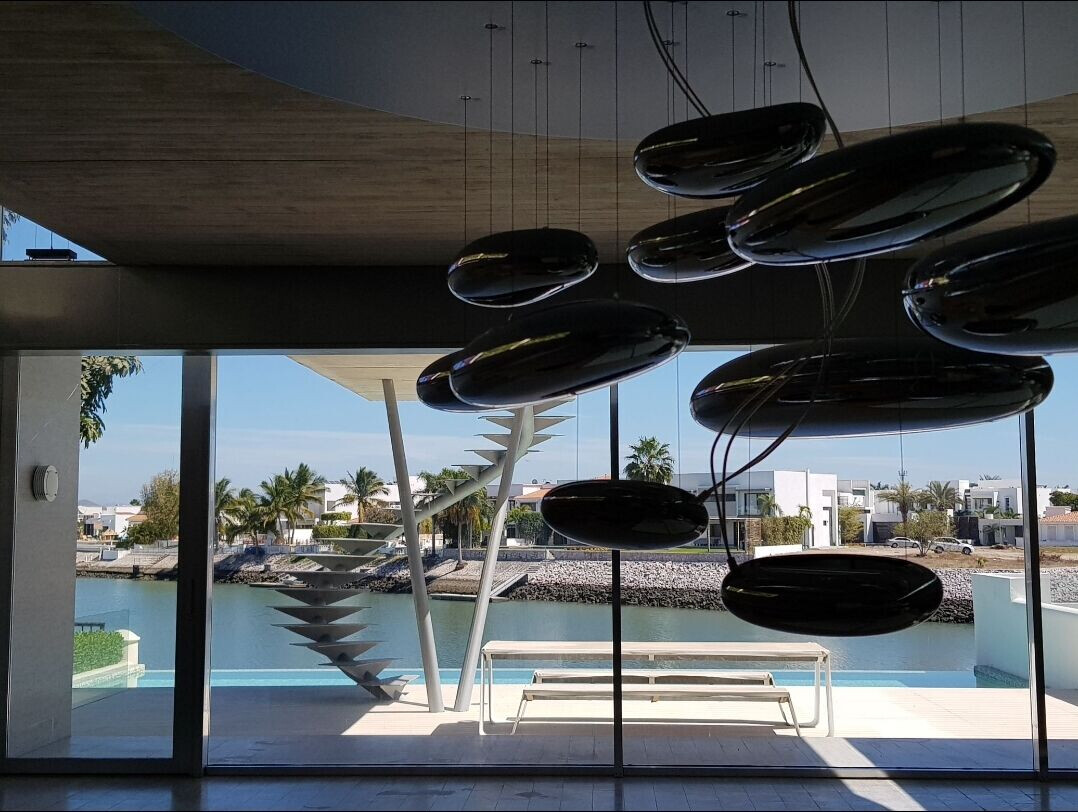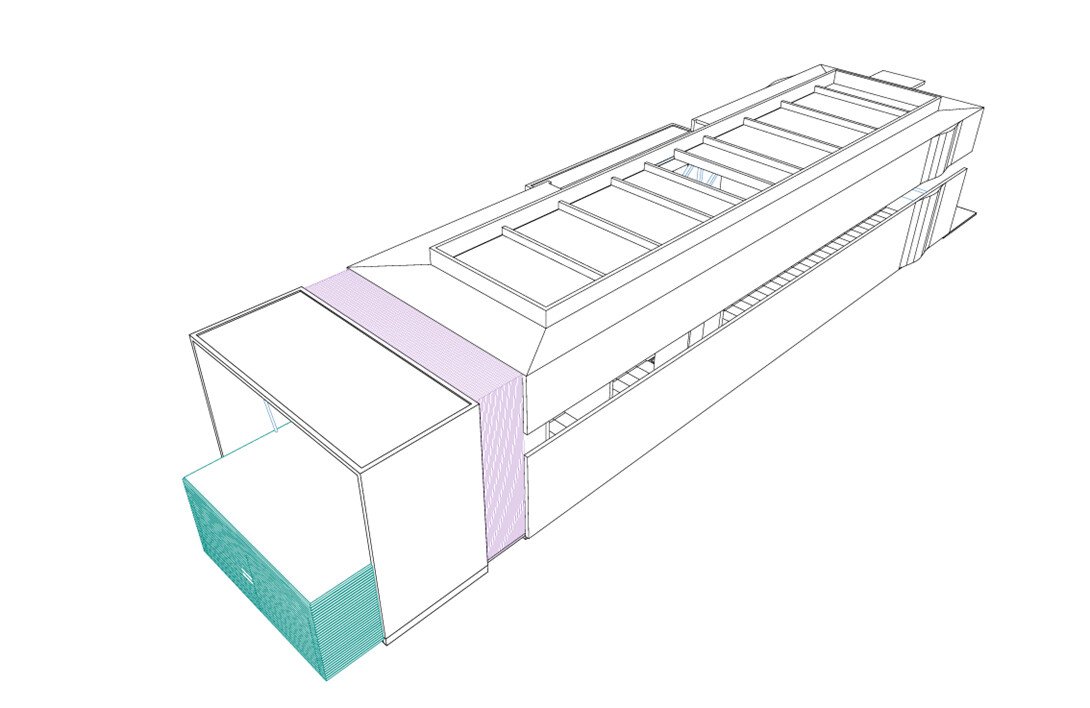 The frames rest in a steel beam, that is supported by a concrete columns integrated to the concrete walls. One "tonge" come to the outside to give the bathroom a preference view.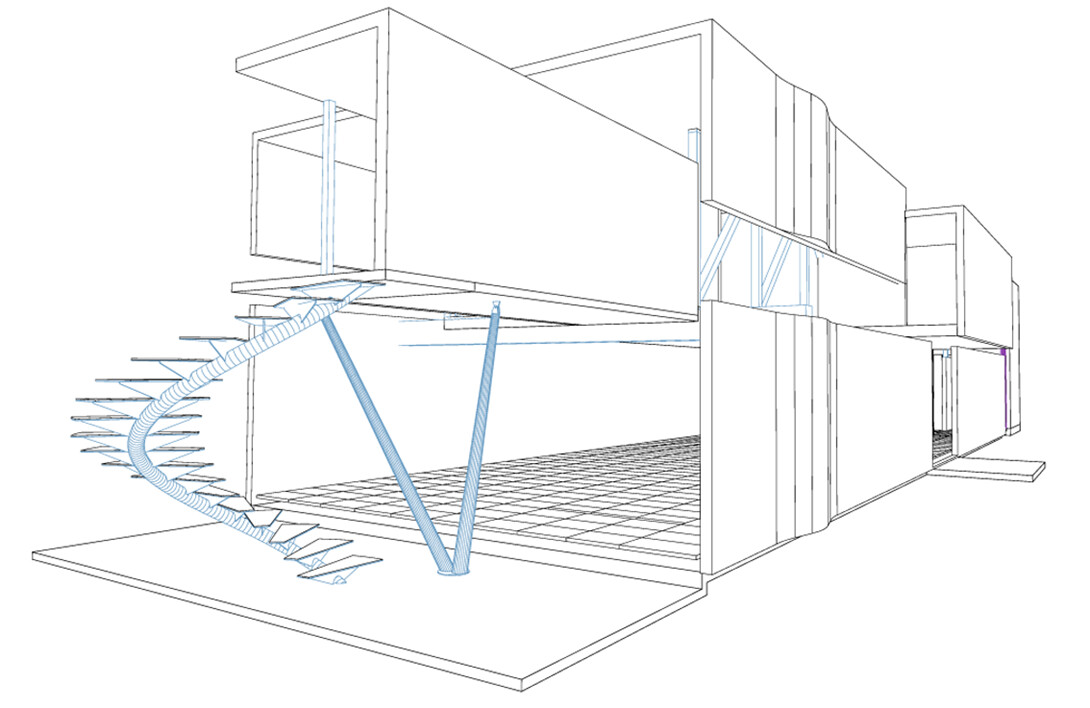 The stairs goes direct from the Master bedroom to the terrace and pool, with a escultural design.