The home is broken into two pavilions which are arranged in a 'L' formation providing a raised courtyard, protected from western sun and inclement south easterly and westerly winds. The grassed courtyard is essentially the level of the original summit of the peak on which the building sits. It is further defined by the contrasting 'L' plan of the wet edge swimming pool. The courtyard becomes a focal point for the house - a space in which to sit or lie on a green carpet, move through and also to observe. It is landscaped as a subtle reflection of the greater landscape - the pool - the ocean, the mounds of grass - the plains and hills and the native bushes - the distant mountains of the D'Aguilar Range.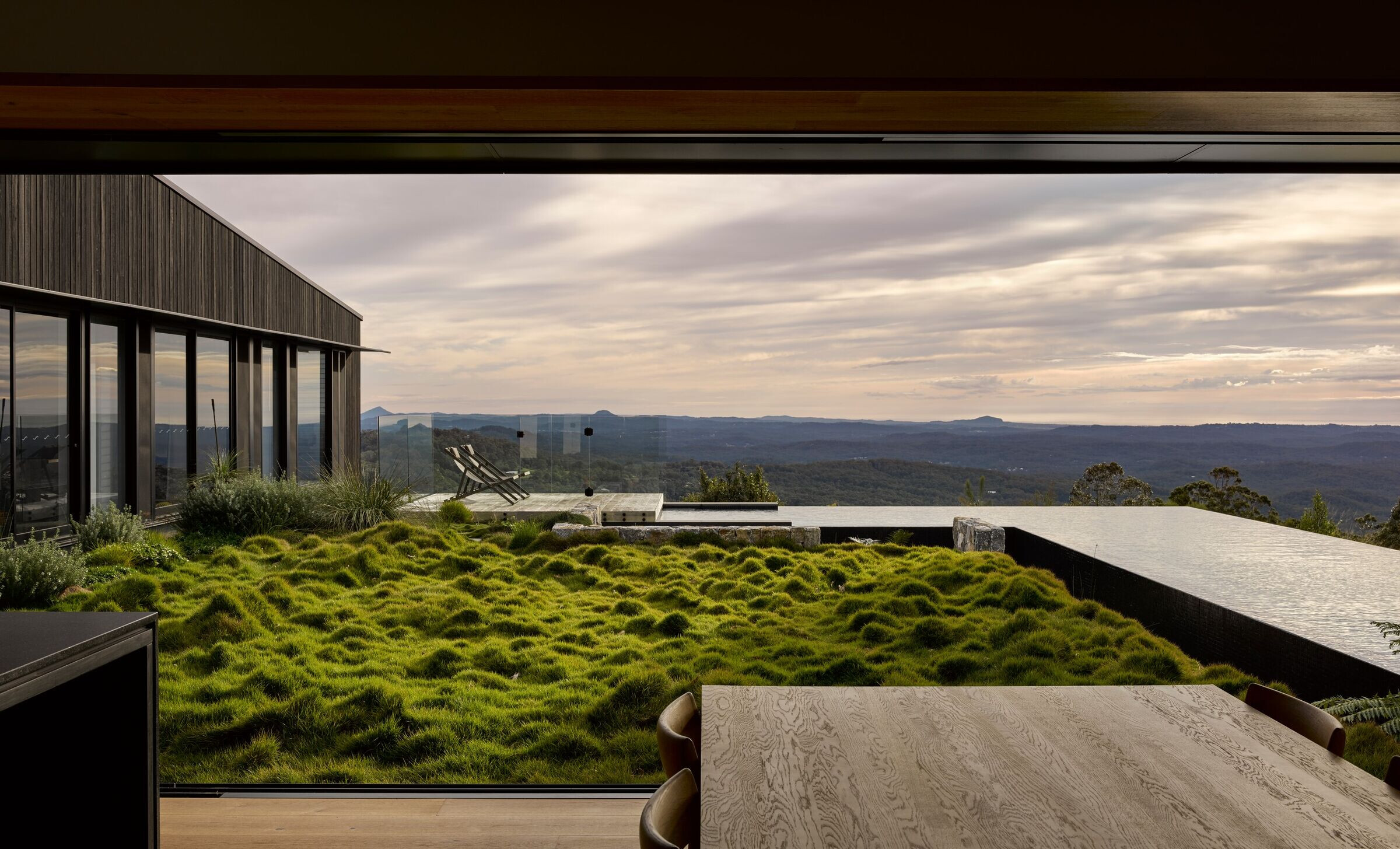 Mt Mellum House is a home from which to observe the landscape, its secluded, elevated position offering constantly shifting views of clouds and their play over the ocean, plains and the ancient monolithic forms of the Glasshouse Mountains. It offers such vistas from both exposed and dynamic positions or protected and cozy ones. It is a home from which one can immerse oneself in nature and the greater landscape or where one can pull back from it and observe in comfort.
The building is simple in plan and section though complex in its relationship to site. The lower level is semi subterranean and conjures up spatial experiences of rock and cave. The upper level opens to the landscape and as you move through the building framed vistas are revealed and notions of prospect and retreat are constantly at play. Through its form and materiality the house also provides a strong sculptural connection to the basalt peaks and green shrouds of the Glasshouse Mountains.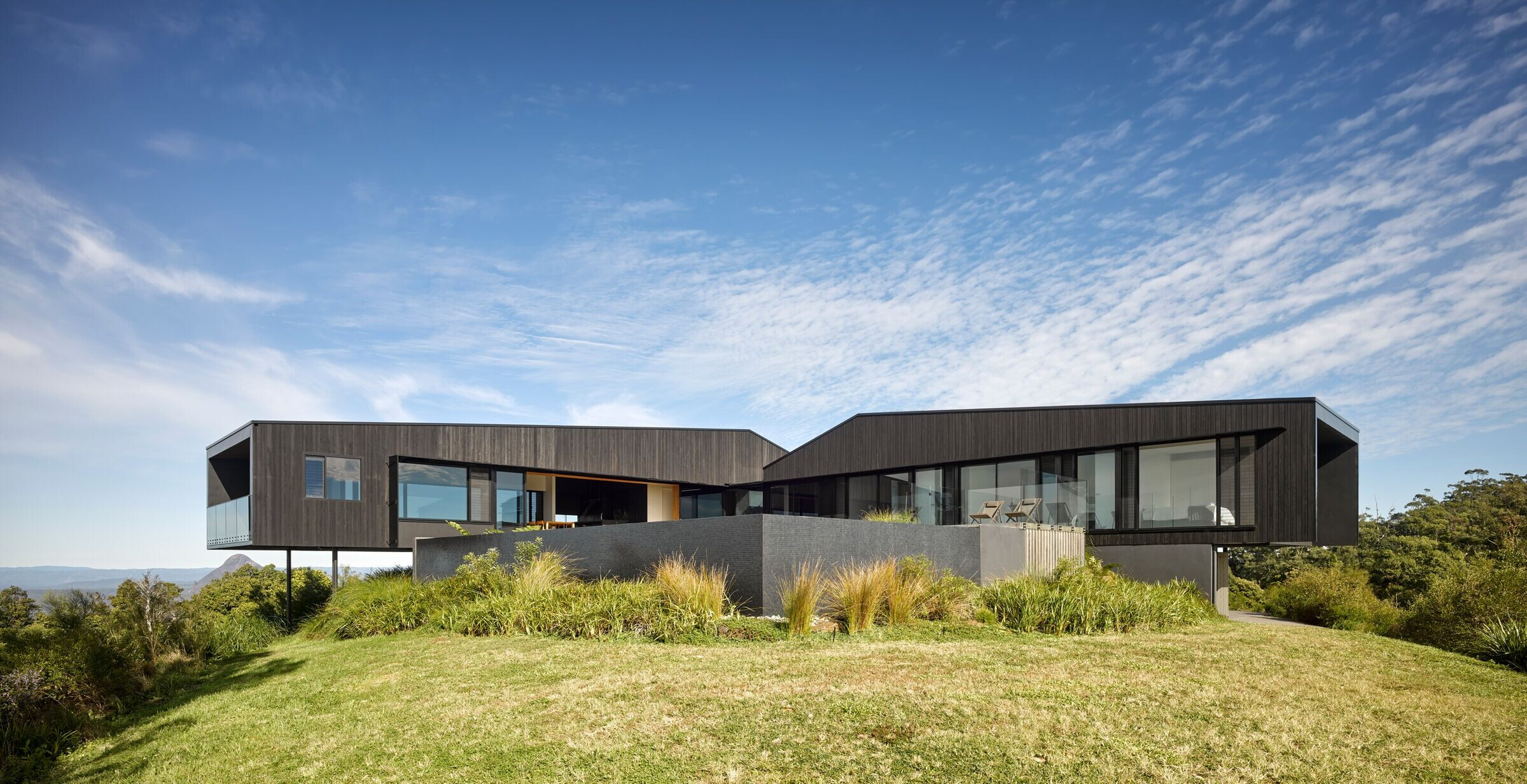 The home is self sufficient with respect to energy generation, rainwater collection and grey and black water treatment. It is also designed to be thermally comfortable through out the year through means of good cross ventilation to all rooms, deep winter sun penetration and the insulated thermal mass of concrete and stone. Charred Australian Spotted Gum cladding, concrete and stone provide a durable robust shell and structure.