Urbanistically this monolithic new building is situated at a teeming location that not only encompasses the head of the Margarethenbrücke overpass, but also the corner of a recently transformed block on Güterstrasse in Basel, historically a transshipment hub area with storage sheds and trades related to the utilization of the railway station.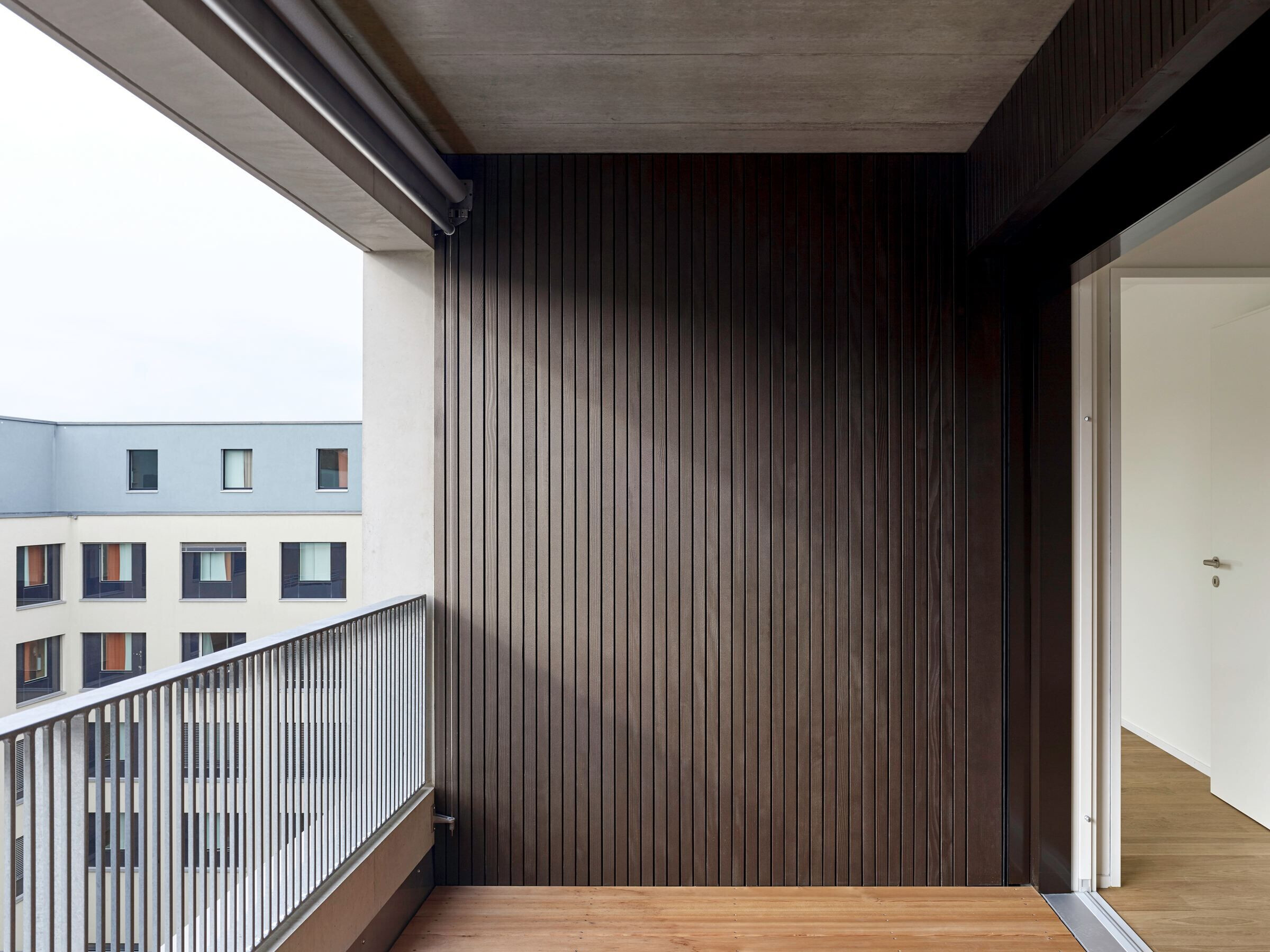 This important inner-city situation with its extreme special features in both directions is reflected in an unusual building section, which extends a precise and spatially rich response to the qualities of the location by providing the living space facing the tracks with an overdimensioned ceiling height.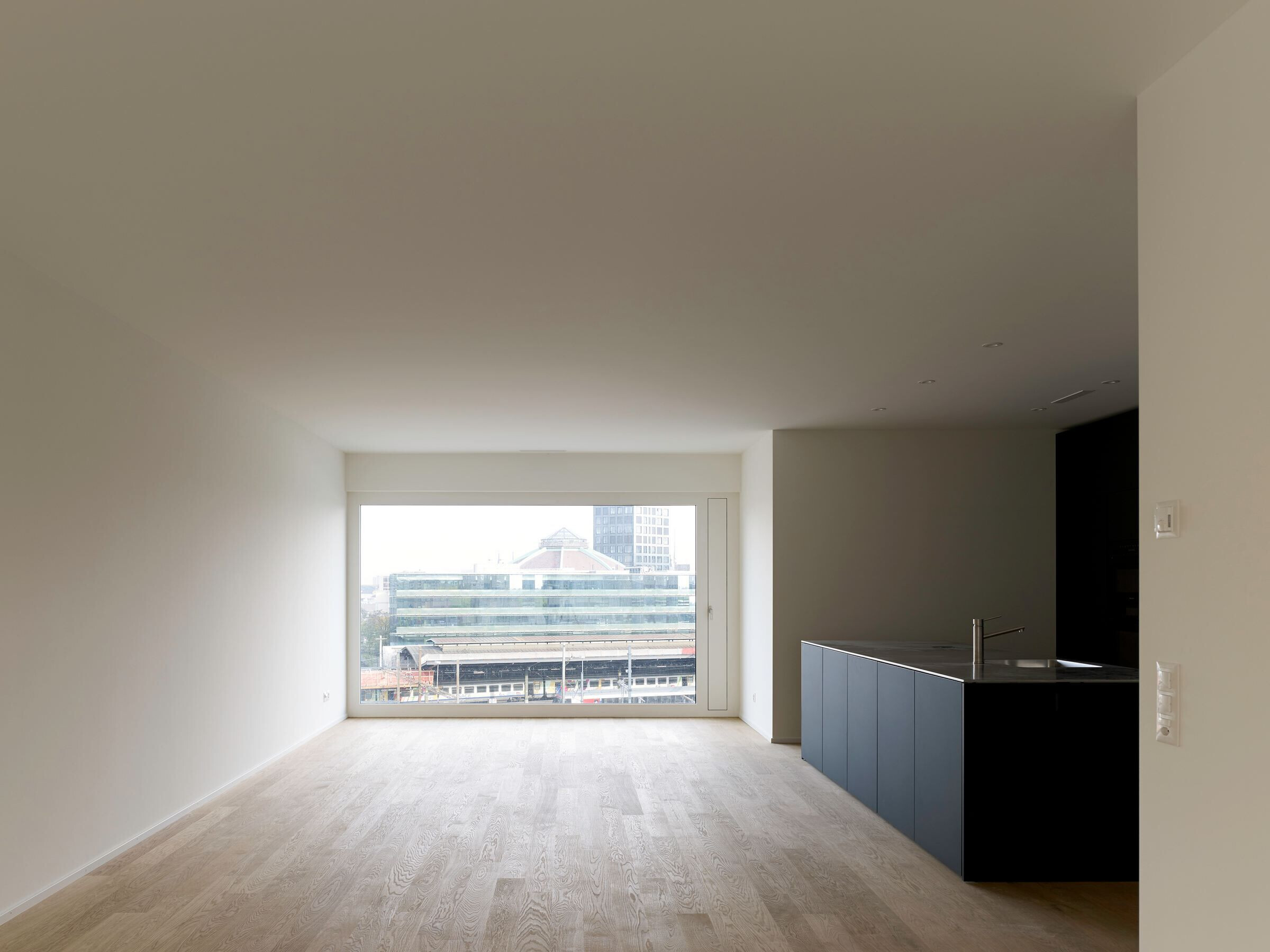 The spatial program entails various commercial uses on the ground floor city level, while the upper four standard floors and attic house a total of seventeen apartments, which are accessible via a pair of stairwells.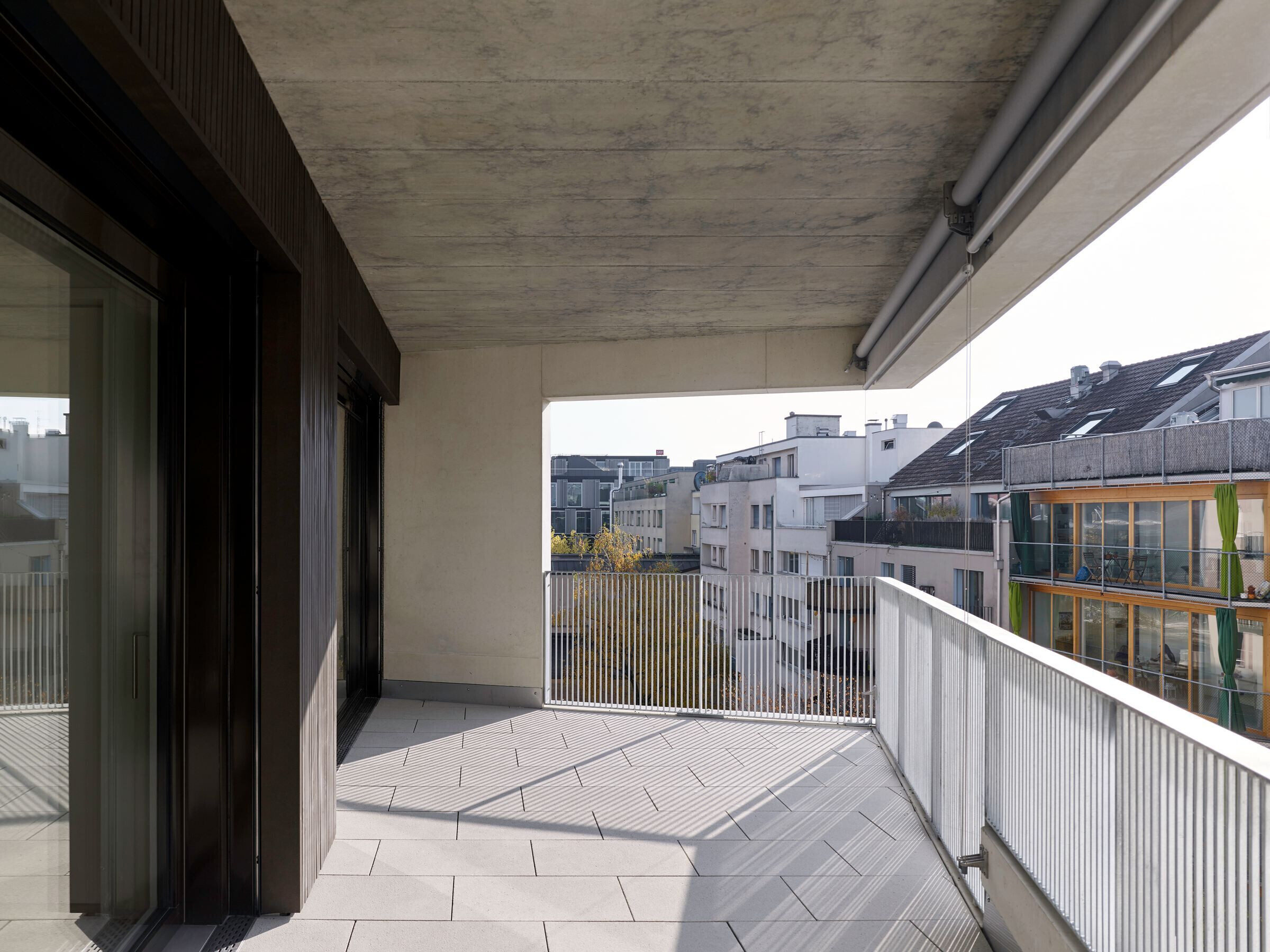 The sculpturally impressive metropolitan façade also transports spatial richness into the urban surroundings through a building corner characteristically articulated in relief. The assemblage follows the logical principle of a hard shell facing the city and soft core inside.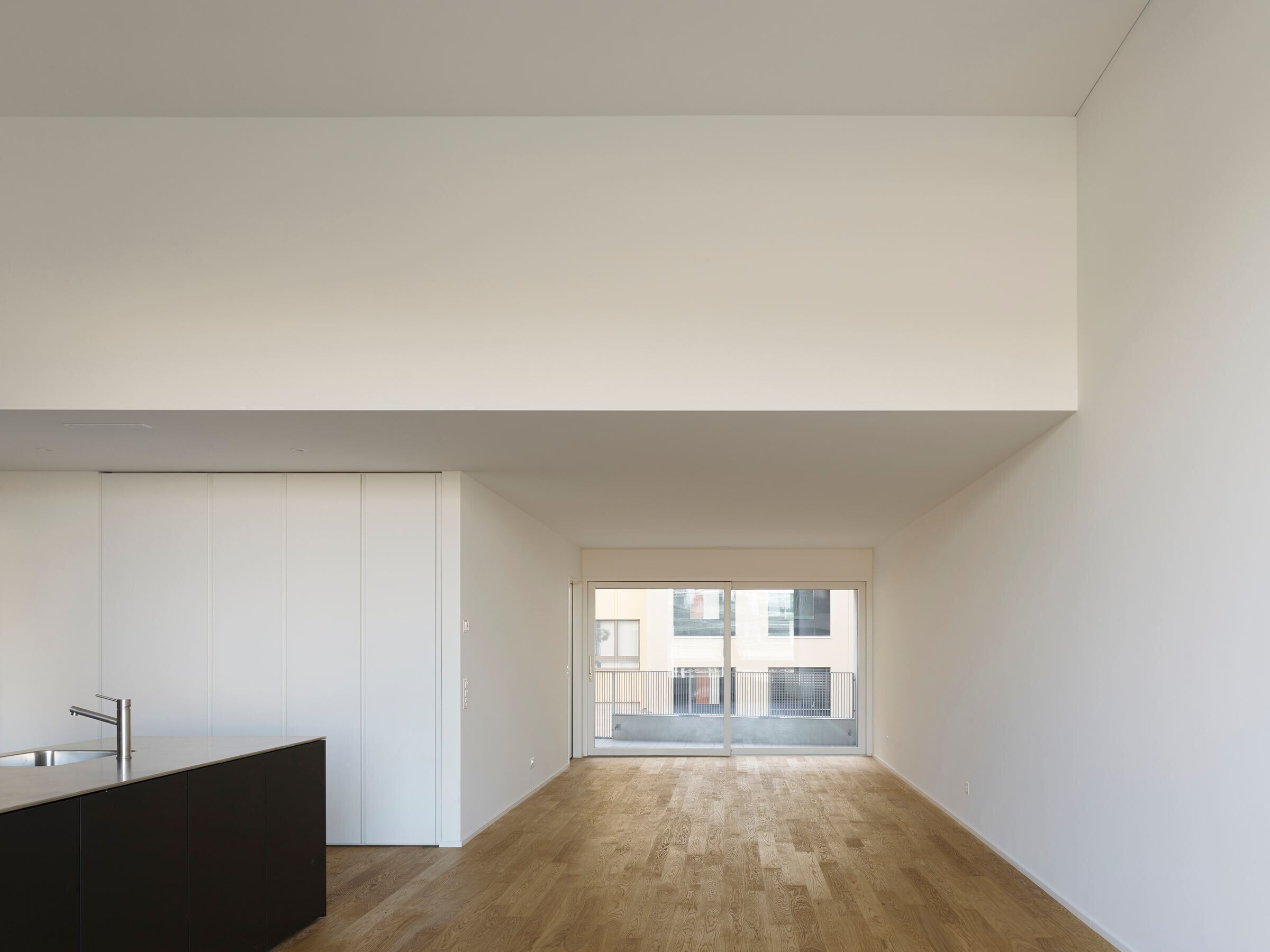 The project eloquently shows how the vibrant interplay of typology, material, and assemblage can be used to develop a valid architecture that is indifferent to the zeitgeist and enriches the place with a strong and distinctive identity.