This 115 sqm apartment is located in the suburbs of Tel Aviv.
The apartment's previous plan featured a segregated layout including the public & private spaces divided by a long wall. The kitchen was small and the public space, living & dining area were located in a long, narrow space.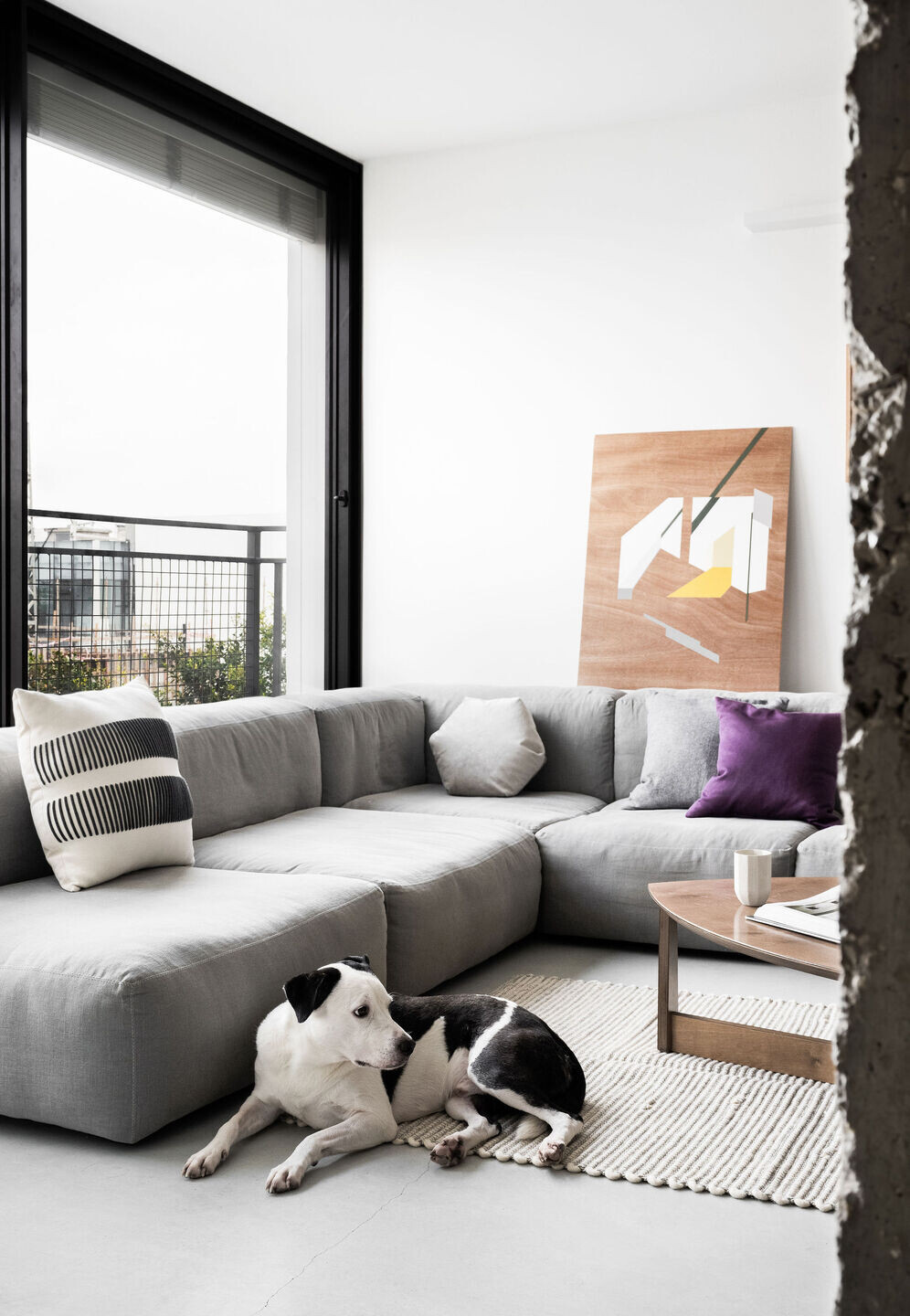 The apartment was designed for a couple with a girl and a dog who wanted a contemporary cozy space that would include a public open plan, two bedrooms with en-suite bathrooms, a home office, work areas and lots of storage space.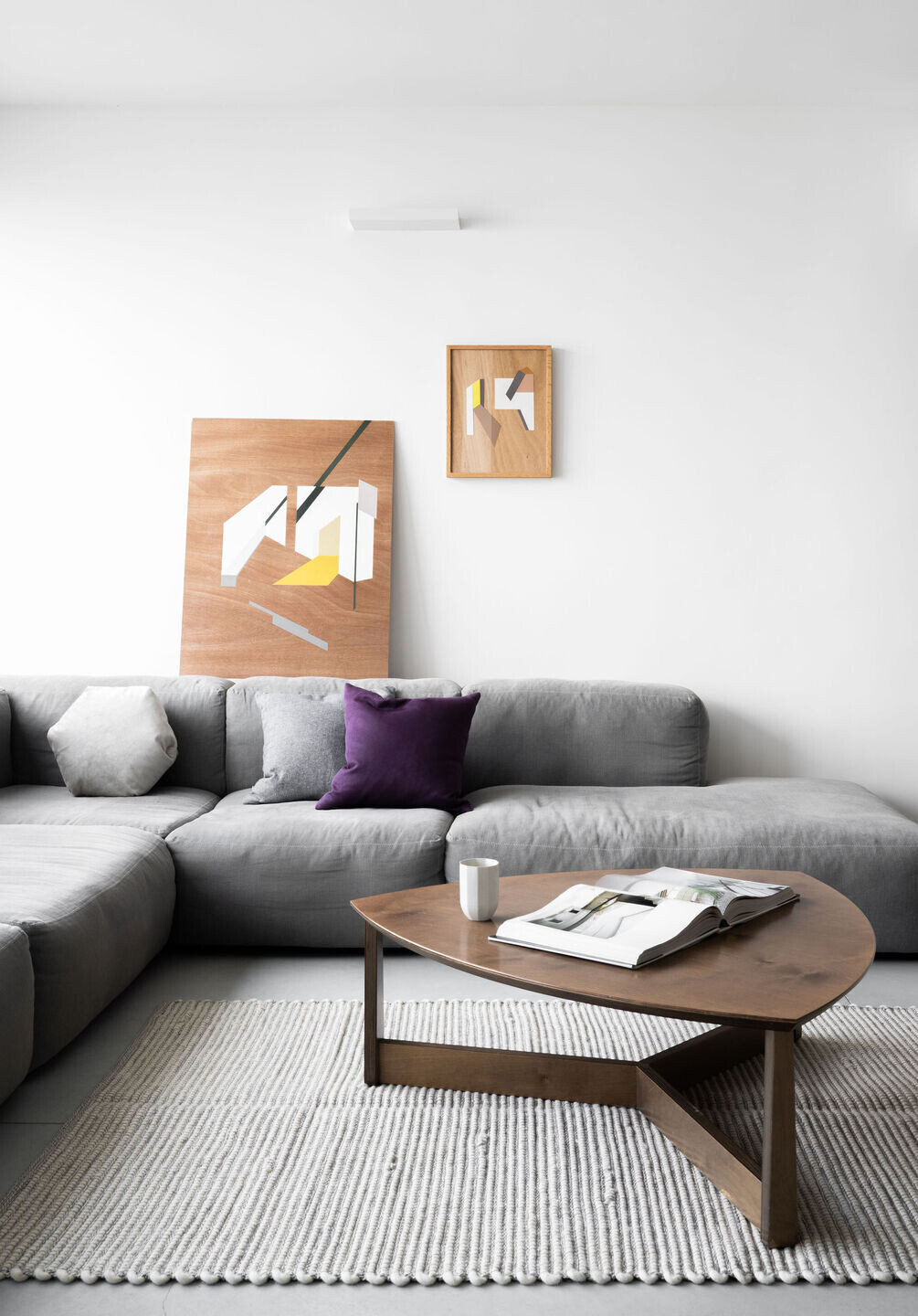 Interior Designer Yael Perry took the task & created various alternative plans for the interior. For Perry, the most important challenge was to change the long narrow structure and create a new open plan, square structure for the public space where the kitchen, dining area and living room.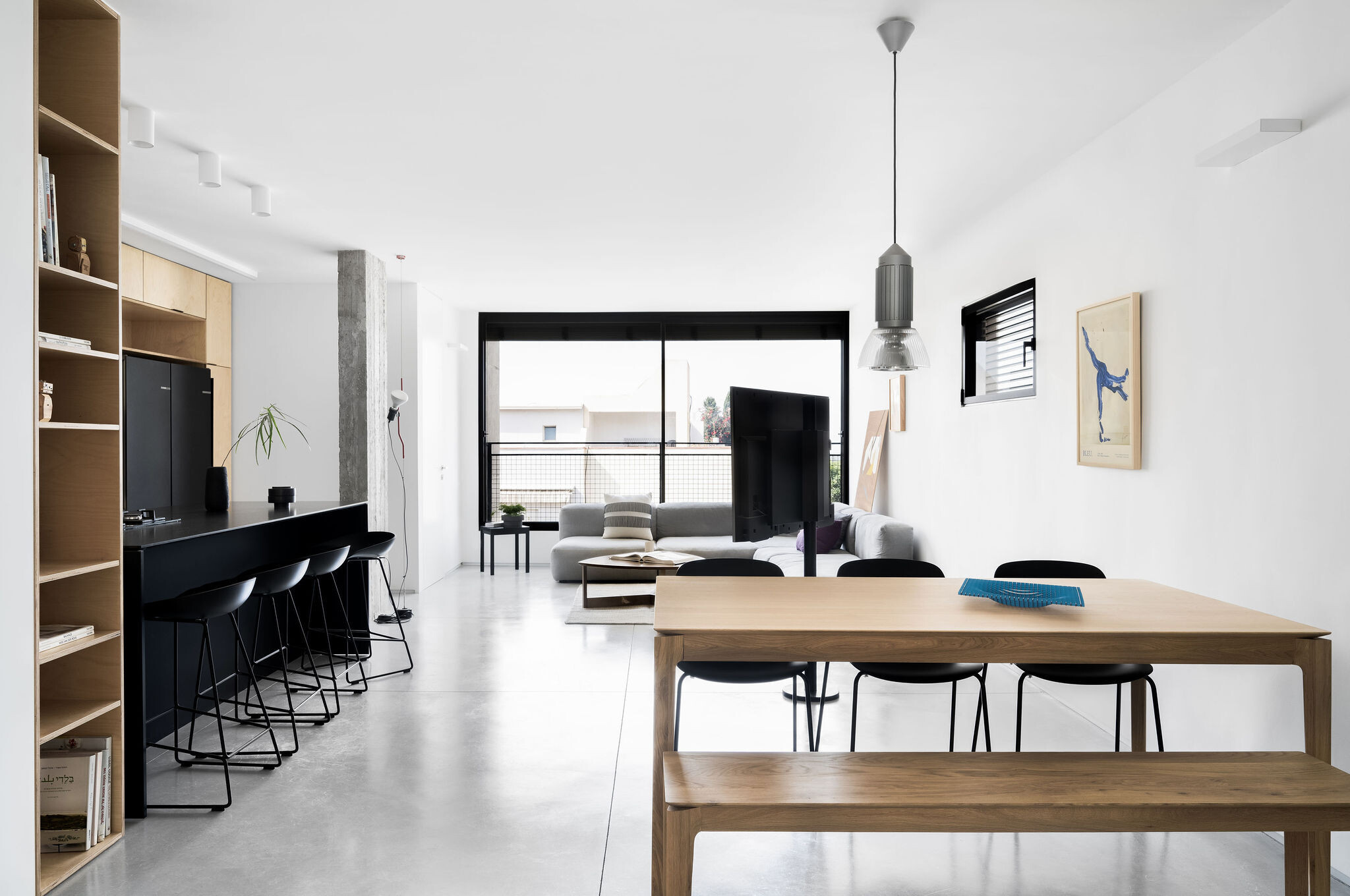 The long wall that crossed the apartment & divided it into two long strips was removed during the demolition work and the concrete pillars remained raw and integrated into the design.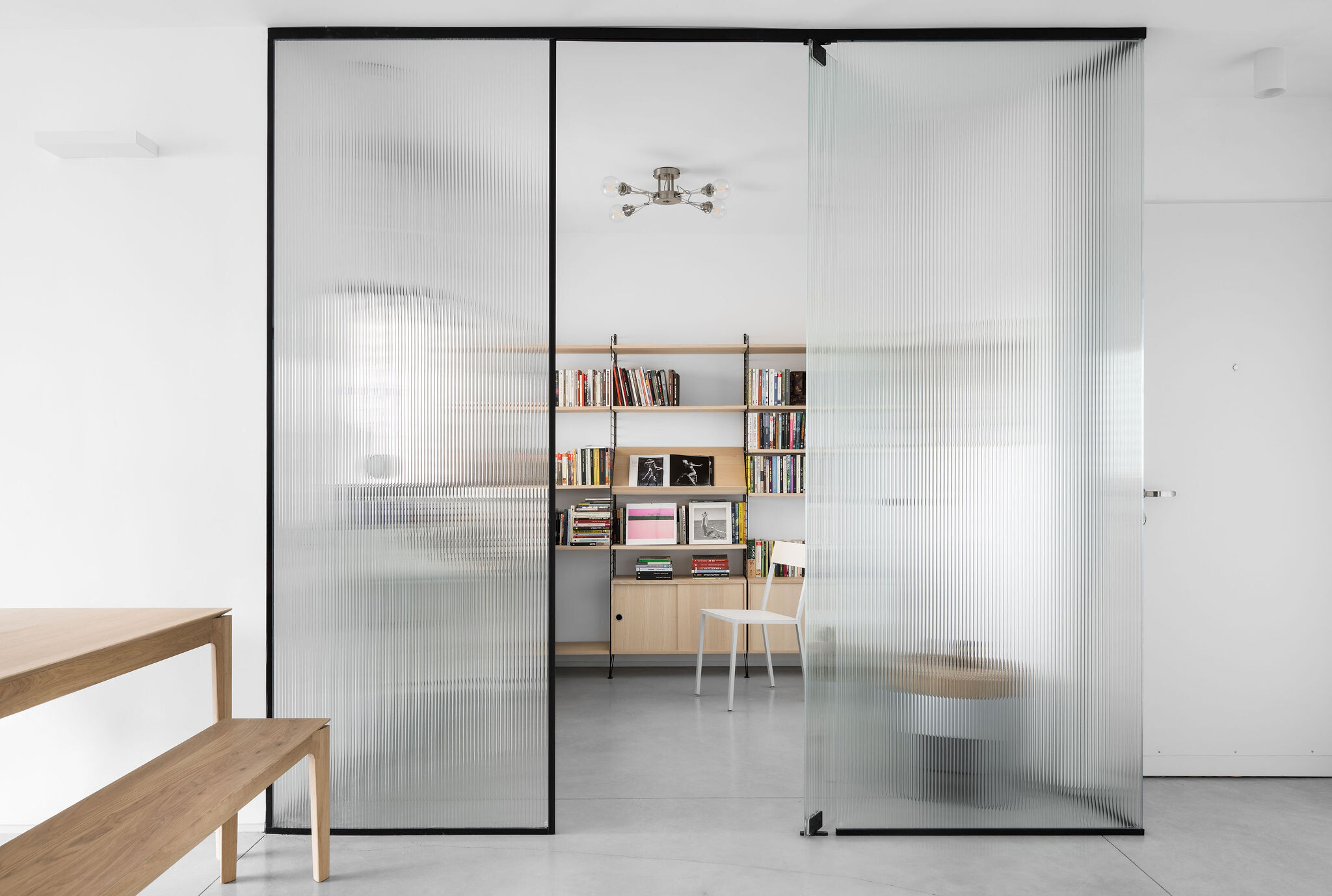 an asymmetrical birch wood library crosses the apartment space. It divides it into separate spaces - the public & the private areas.
Further on, in the public space, located a parallel kitchen including custom made birch wood cabinets, a work surface and a kitchen island used for a cooking, sitting & storage space covered with black natural stone.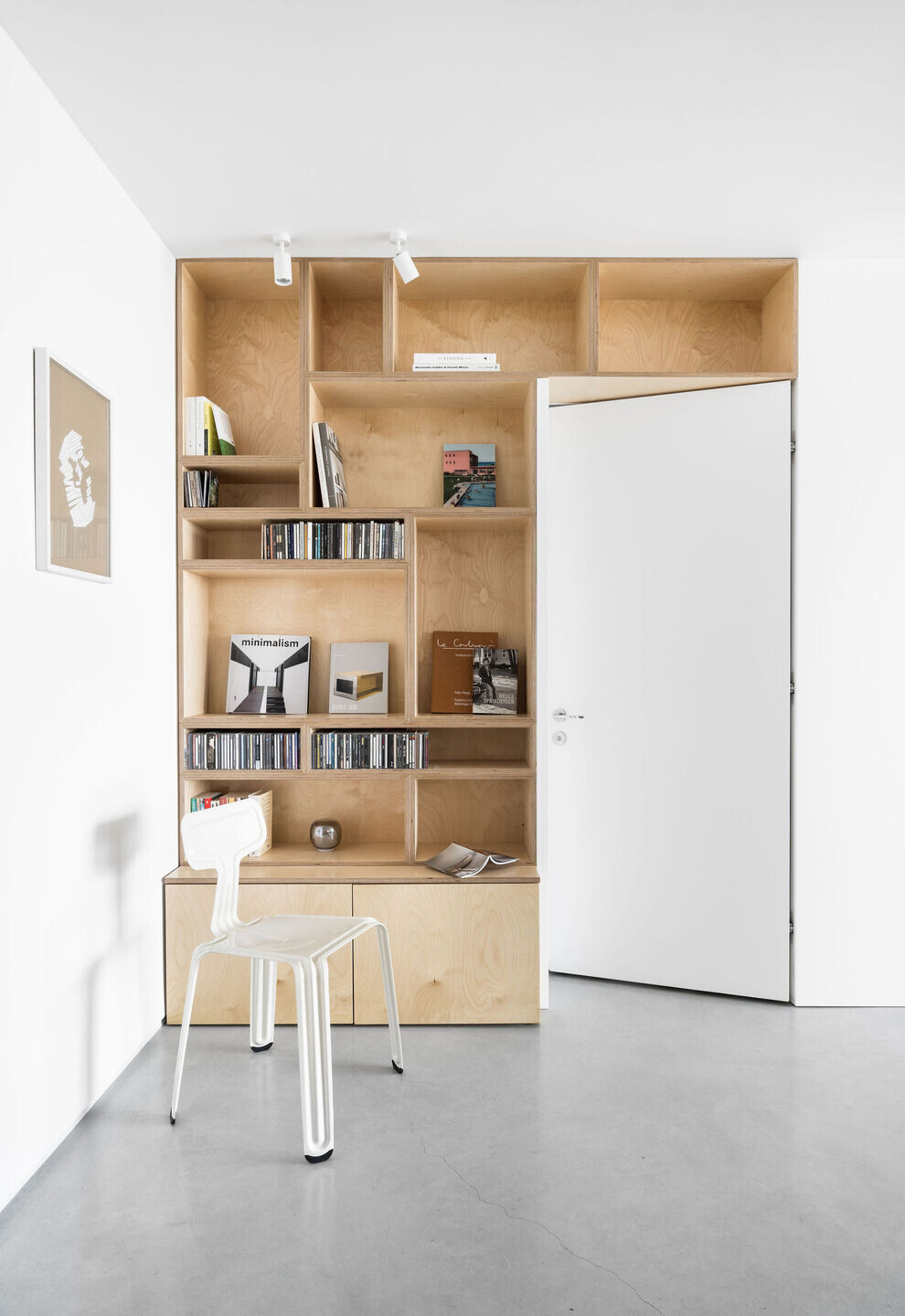 The old kitchen turned into a square home office surrounded by glass.
Adjacent to the home office, located the dining area. the oak wood dining table surrounded by thin black chairs & a wood bench that plays in black-wood balance that works with the birch wood carpentry that cross the apartment.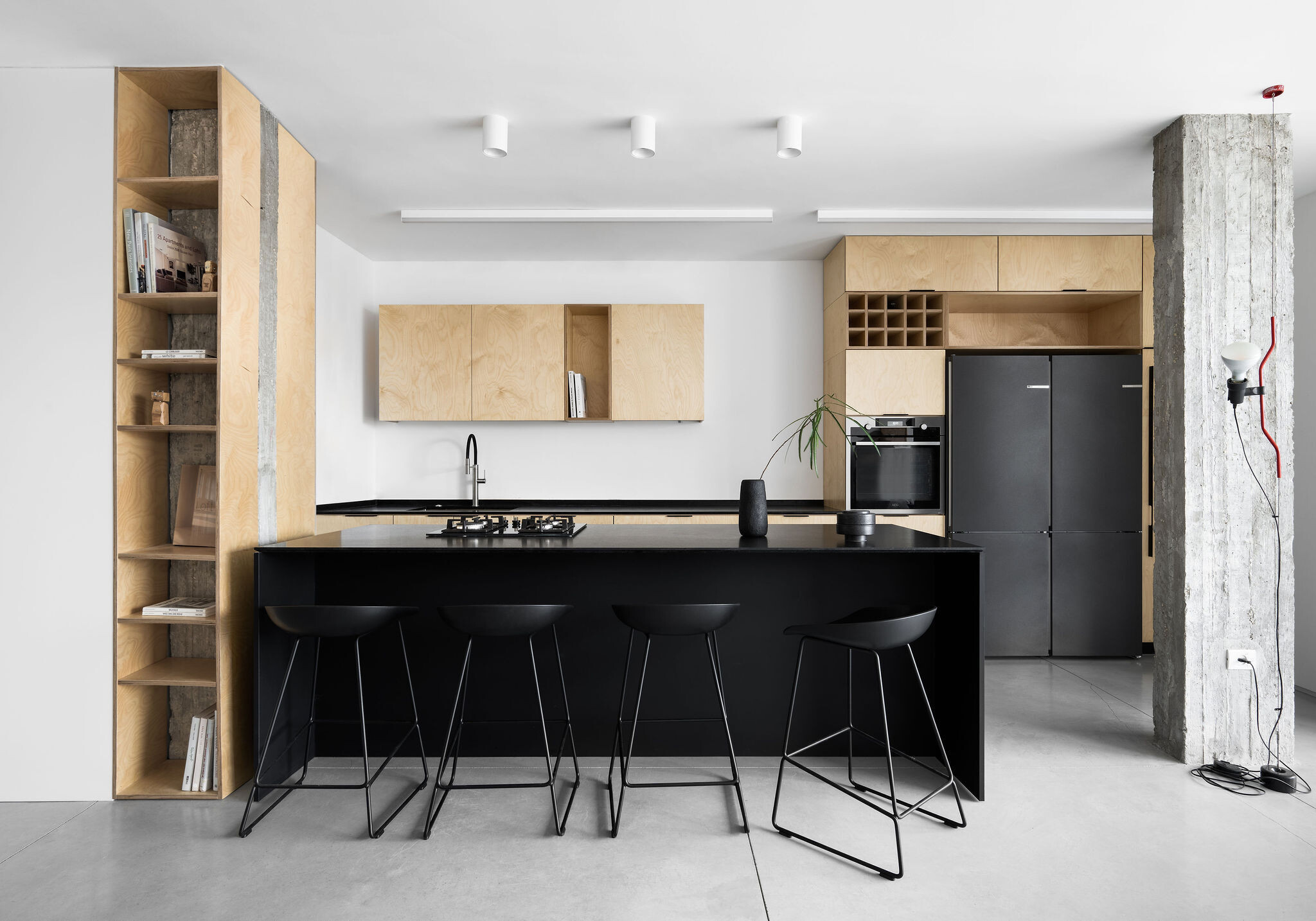 The open plan includes the living room that is located by the black framed doors opened up to the apartment's view. a modular with deep seats to create an elegant lounge sofa was chosen for the living room with a TV rotate screen that is used in all the public areas.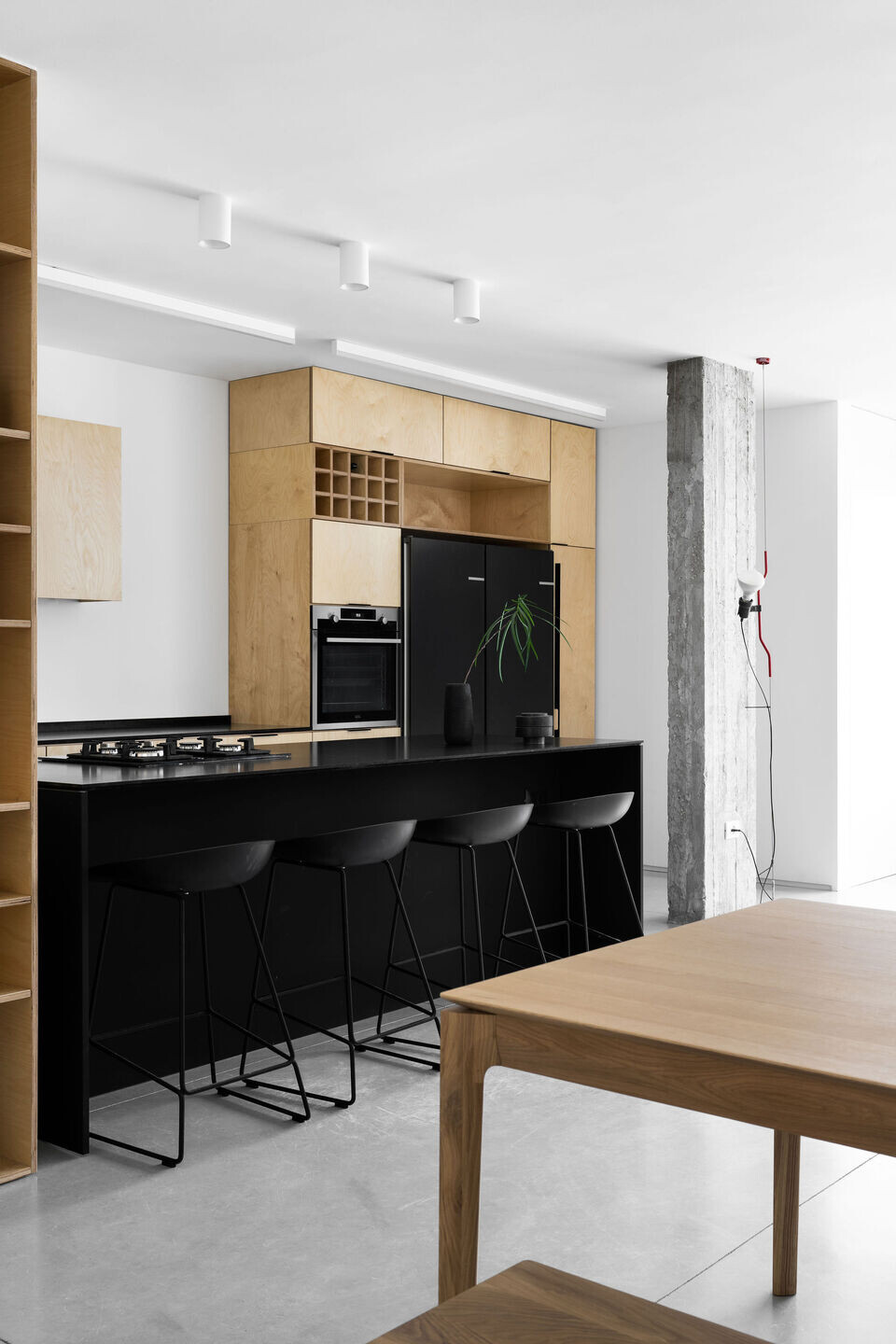 The master suite remained in its original location. all Internal walls & partitions were removed. Perry divided the spaces using custom white & birch wood carpentry partitions & storage spaces that delimits the bedroom areas and contains wardrobes, a library, an additional work area and a hidden entrance to the bedroom and bathroom.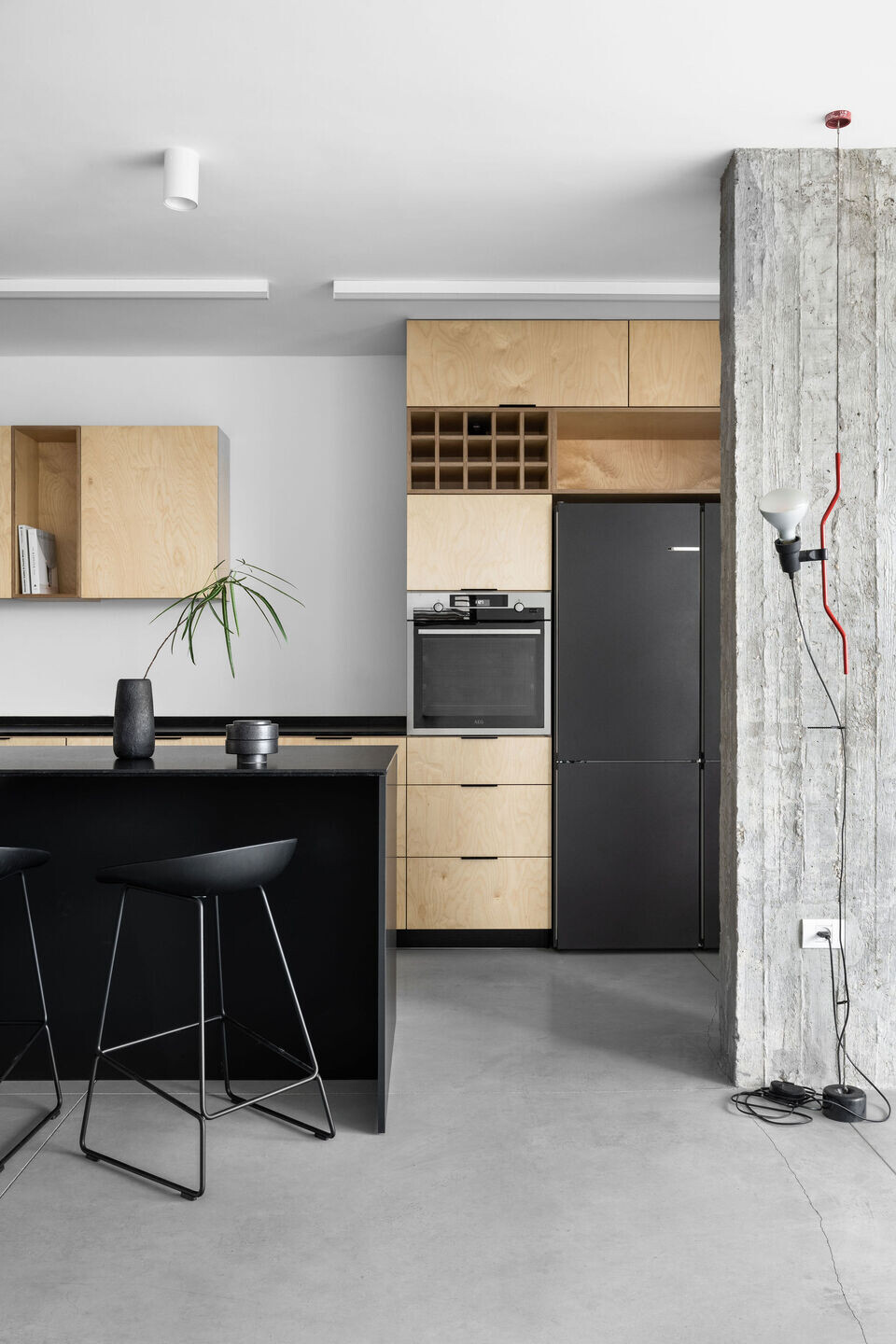 In addition to the master suite, a new suite unit was planned for the teenage daughter which provides privacy through three adjacent spaces - a bedroom, a study/wardrobe area and a bathroom. The suite unit is designed in the same design language of the rest of the apartment. The bathroom floor is covered with black & white terrazzo, withe walls & black framed strips glass.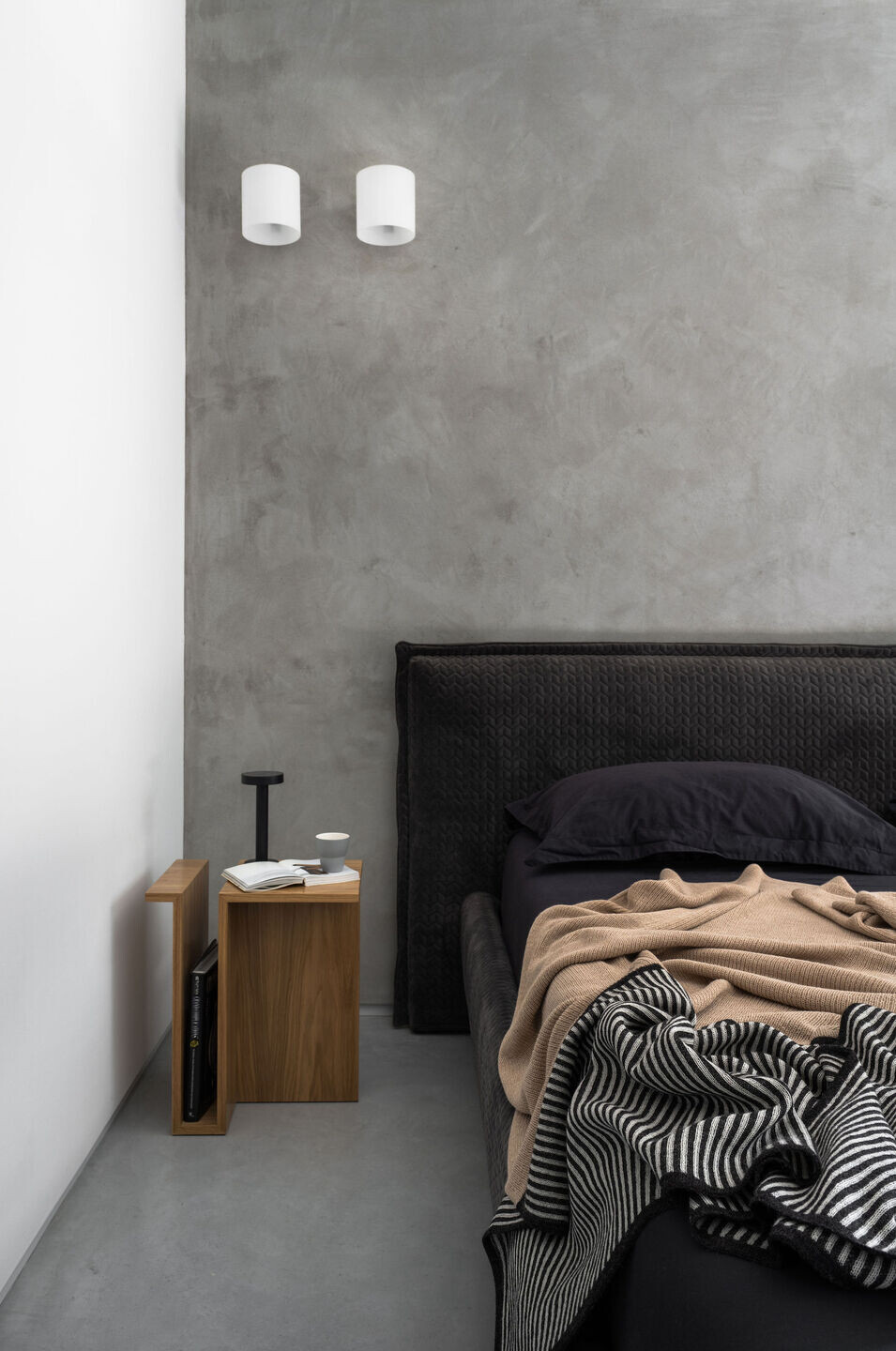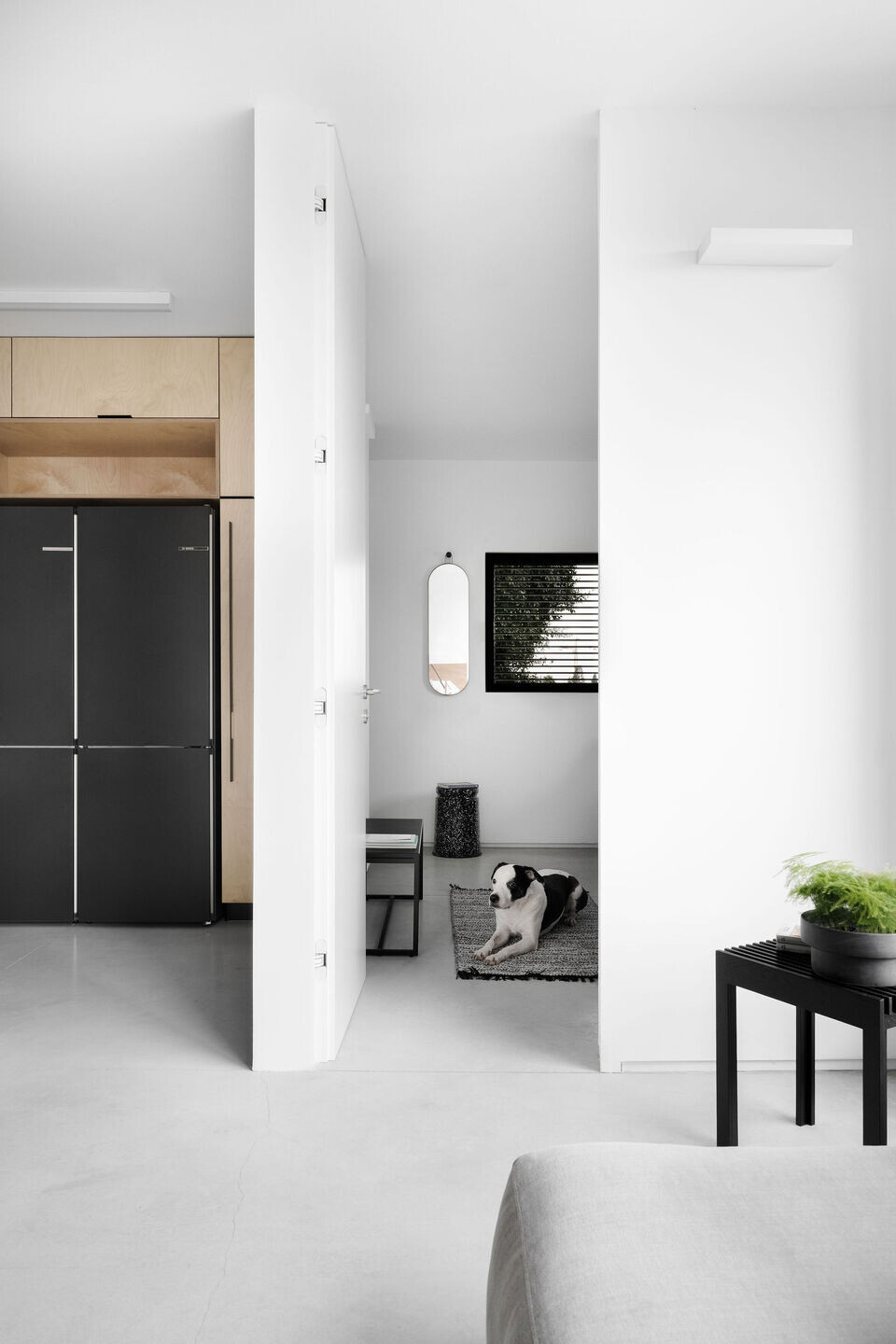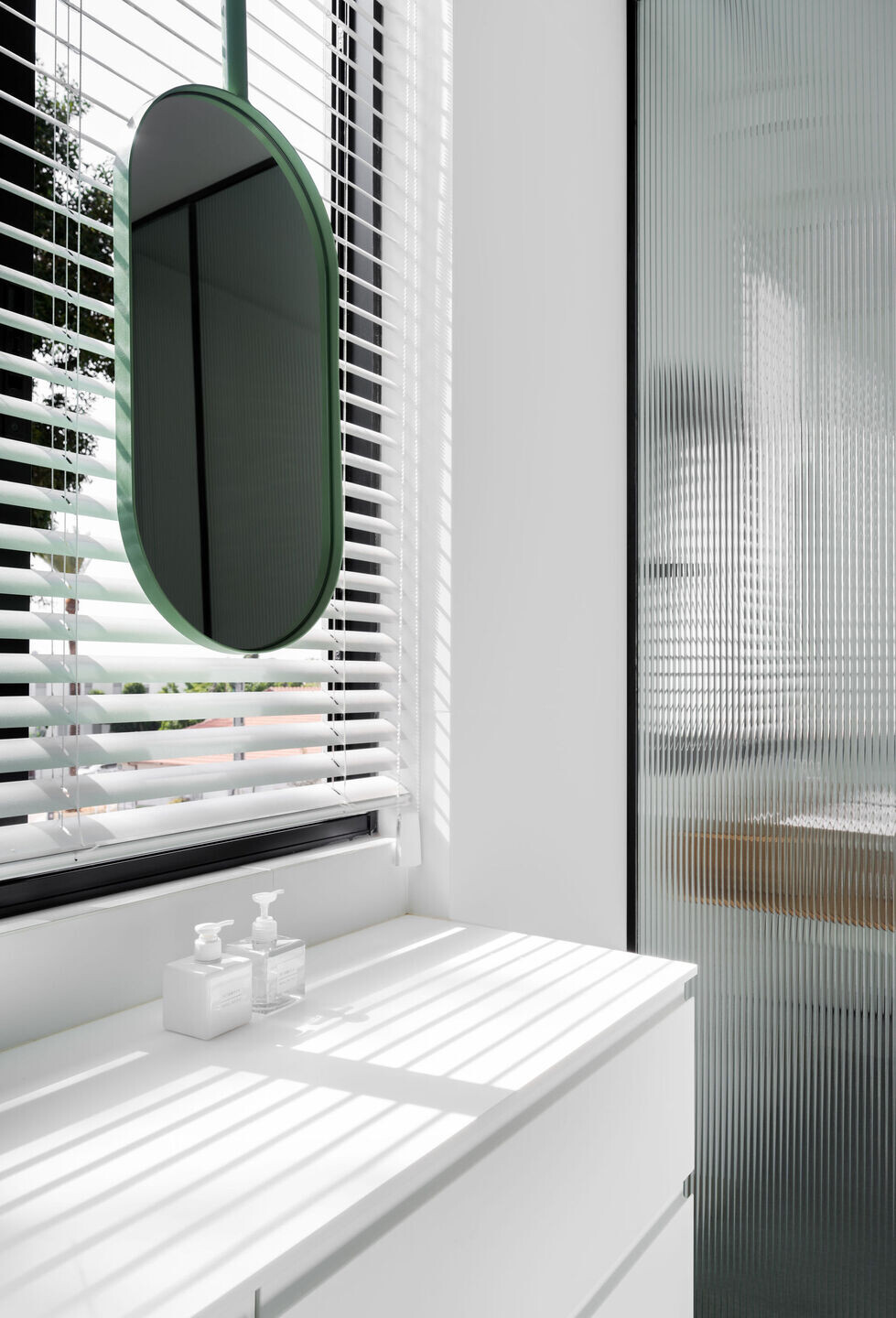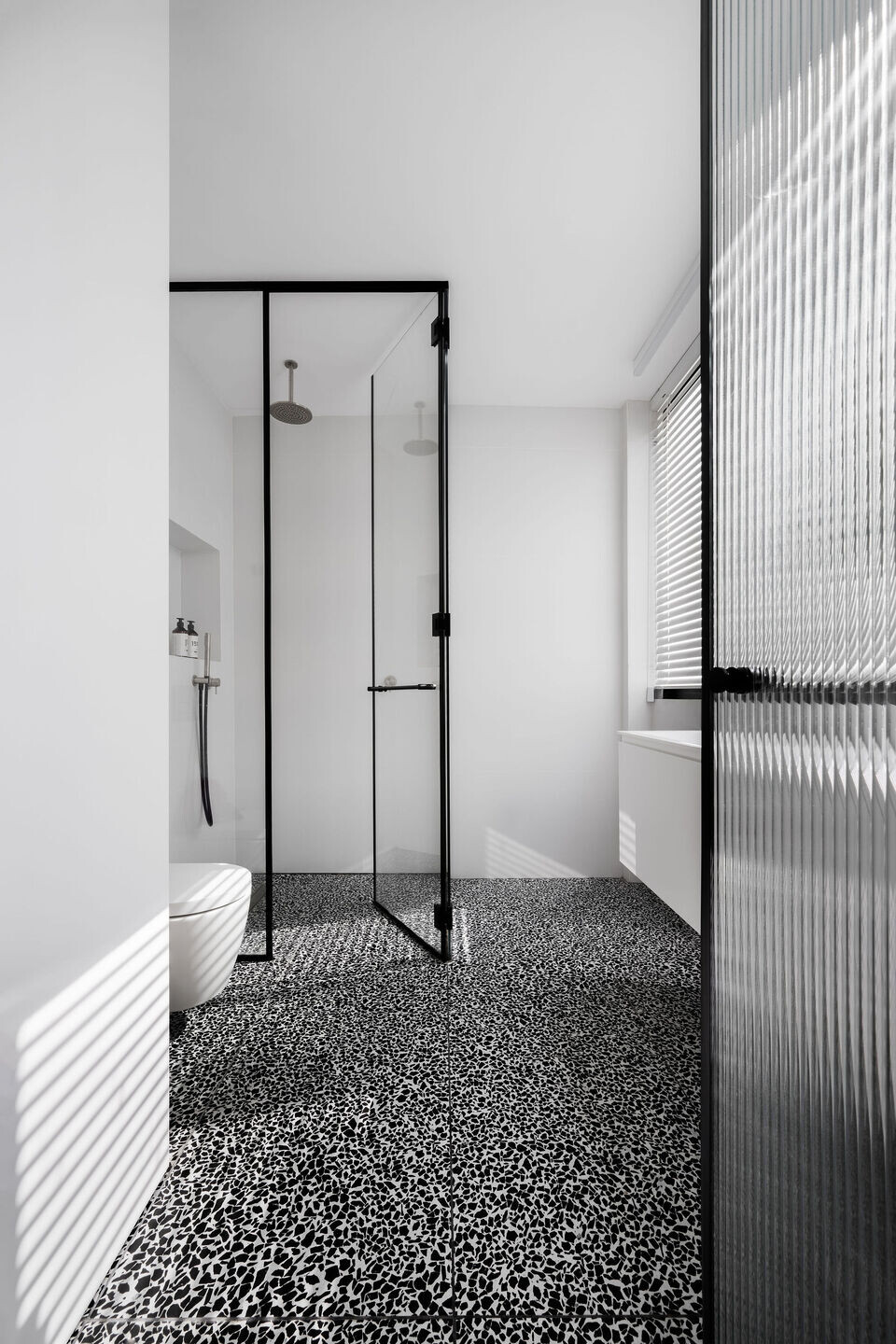 The careful planning along with the repetition of the design language illustrates that in this project, as always, Perry created a perfect continuity between the spaces thanks to a connecting thread of interior plan, materials and design elements that connect the apartment to a whole and harmonious space.