A minimal, open-plan kitchen, dining and living space.
A seamless flow through sliding glass into landscaped gardens.
Japanese aesthetics influence this cool toned, modern design.
Biophilic architecture immerses you in nature.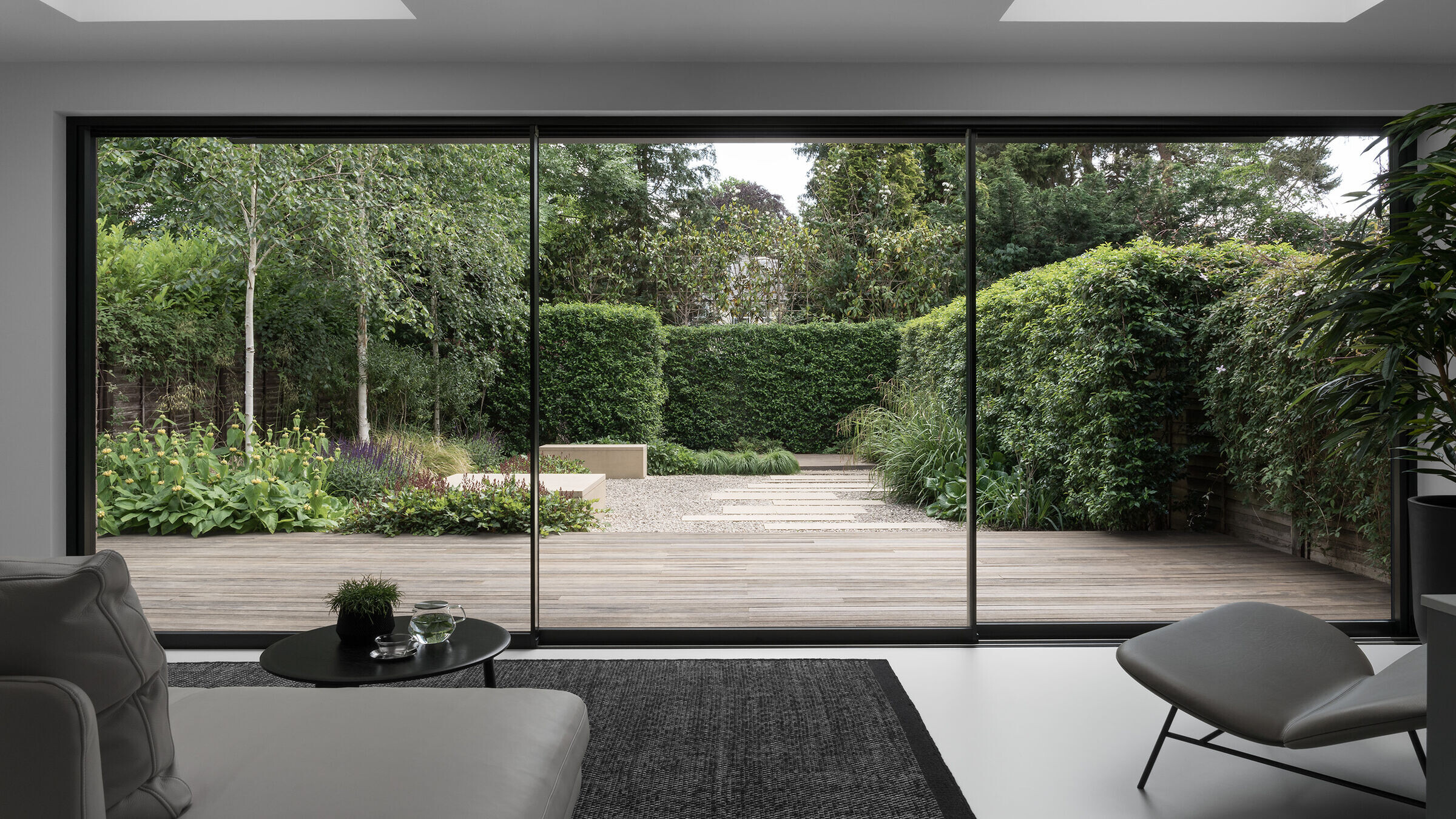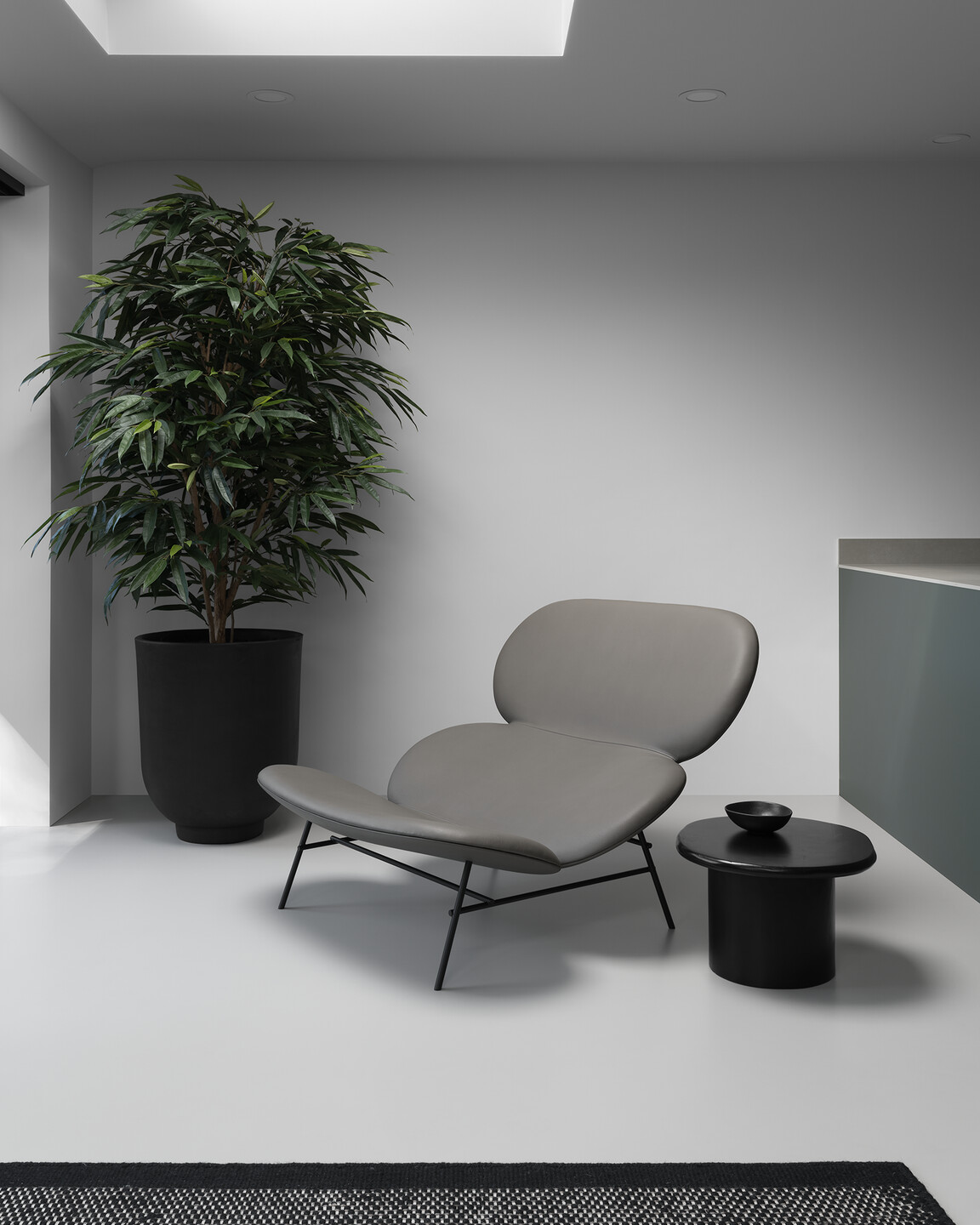 Recently landscaped with strong geometry, contemporary planting, and a muted palette, the garden was our starting point.
To create the intimate connection to the outdoors we opened the back of this four bedroom semi-detached house to the garden.
With clever architecture and space planning, we removed walls, and relocated doors to form one large open space. Sliding glass runs the full length of the resulting 52 square metre room.
A seamless resin floor leads from the hallway, through the room to the outside, creating unity and flow.
Inside, three interlocking L-shapes form the base of our interior design - the kitchen workspace, the built in dining seating, and the living room sofa.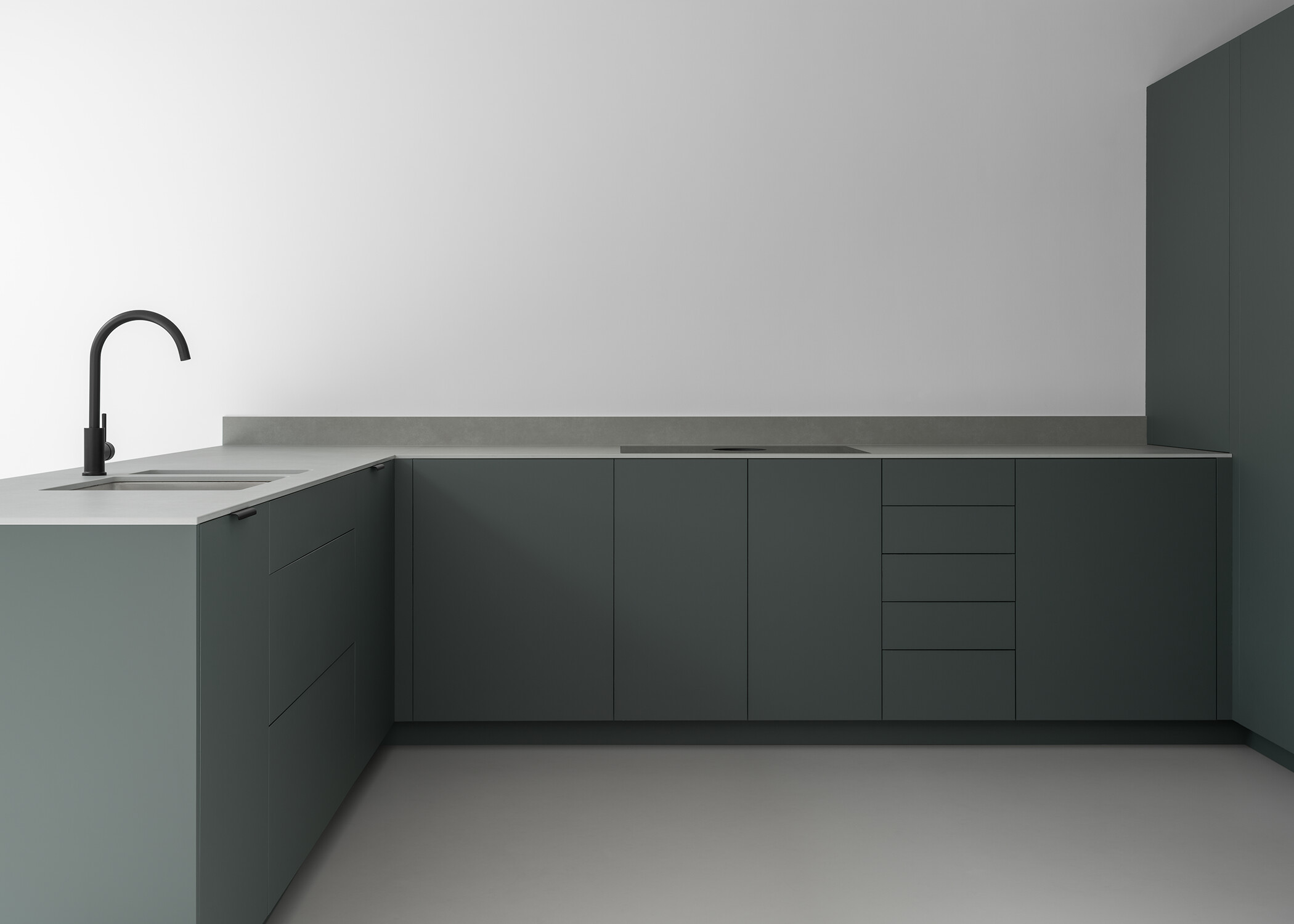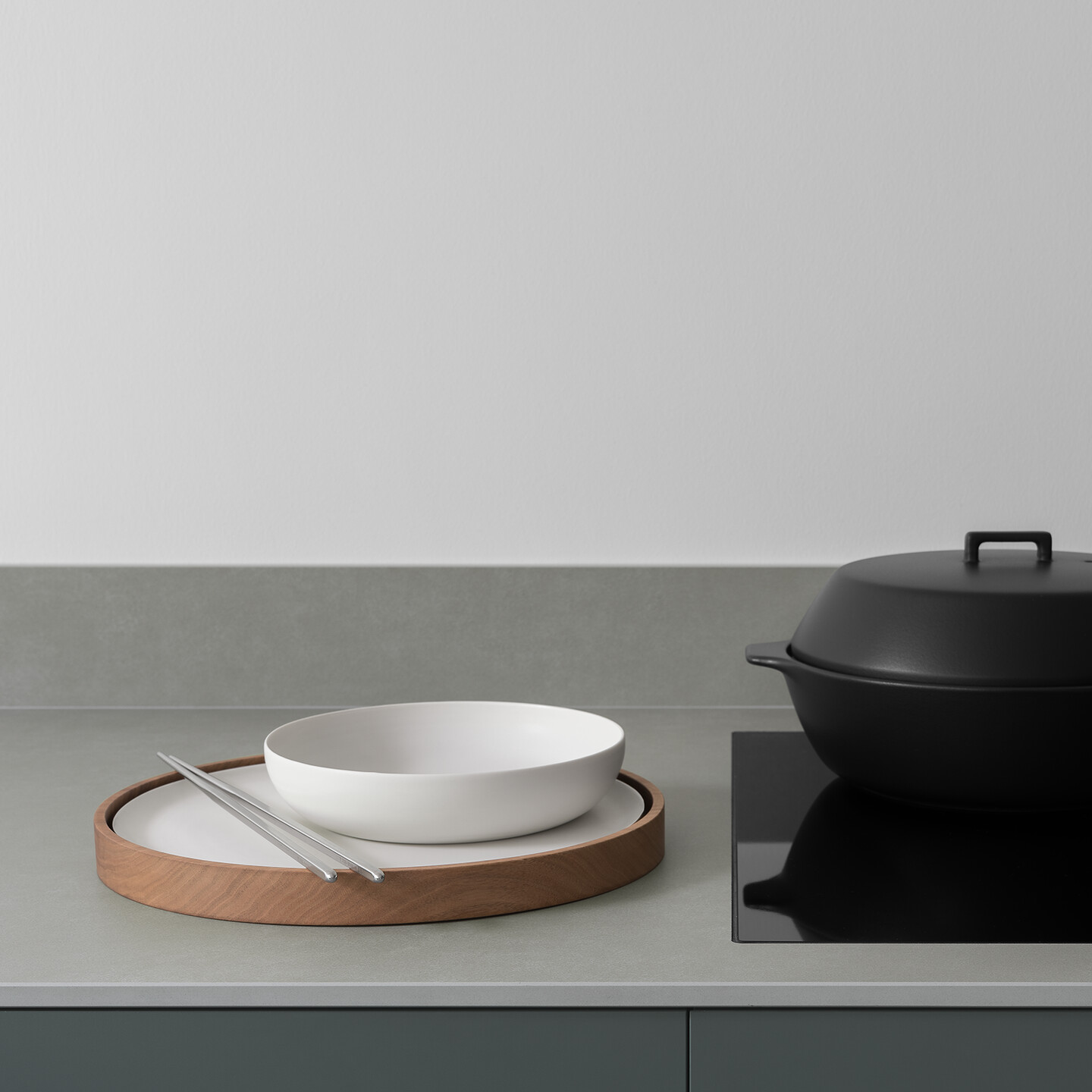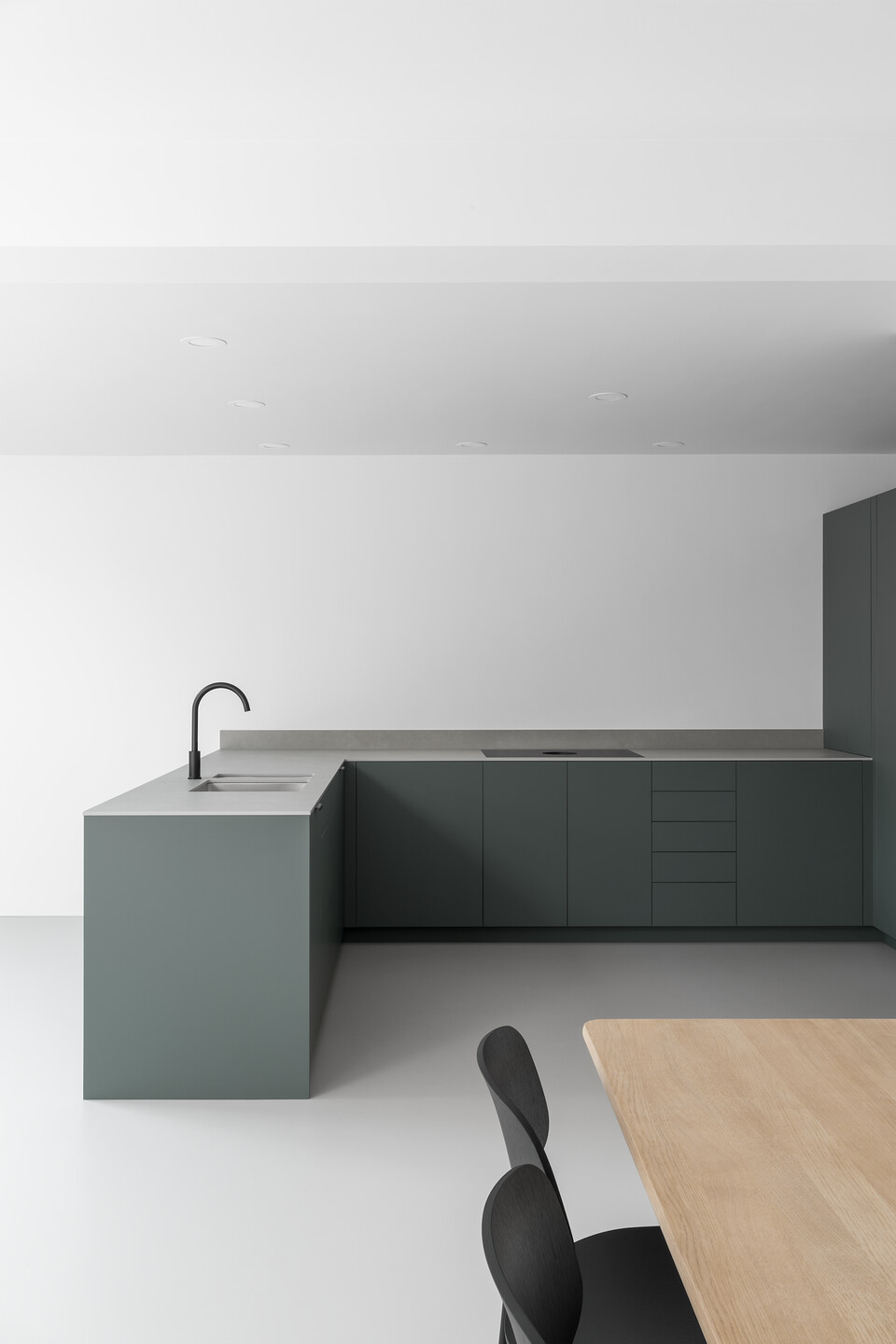 A custom designed kitchen with everything elegantly hidden away. Extractor integrated into the induction hob, no high level cabinets and fully concealed lighting.
Matte green grey doors and a textured stone work surface reference the garden.
An open kitchen with nothing to distract from the confident clean lines.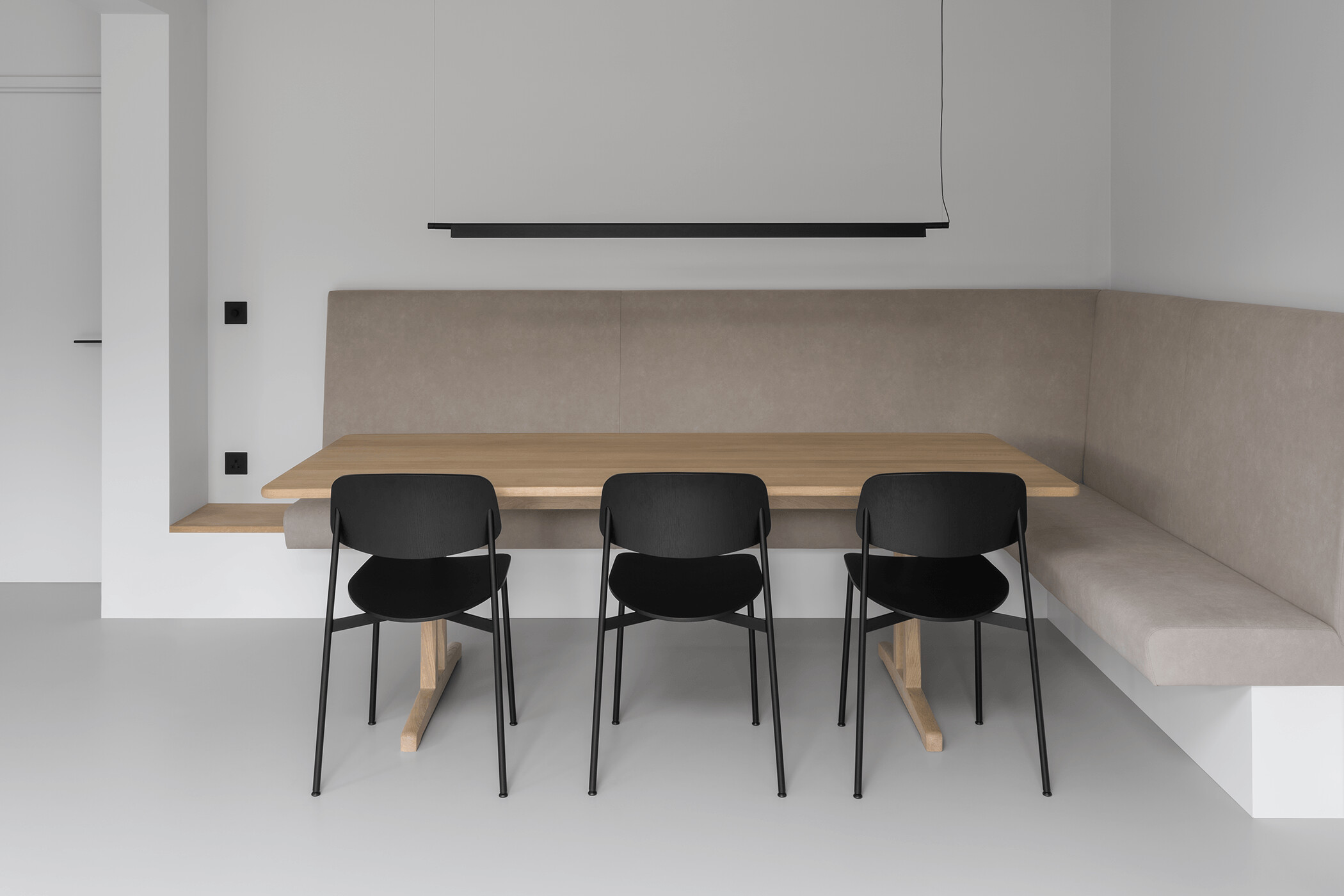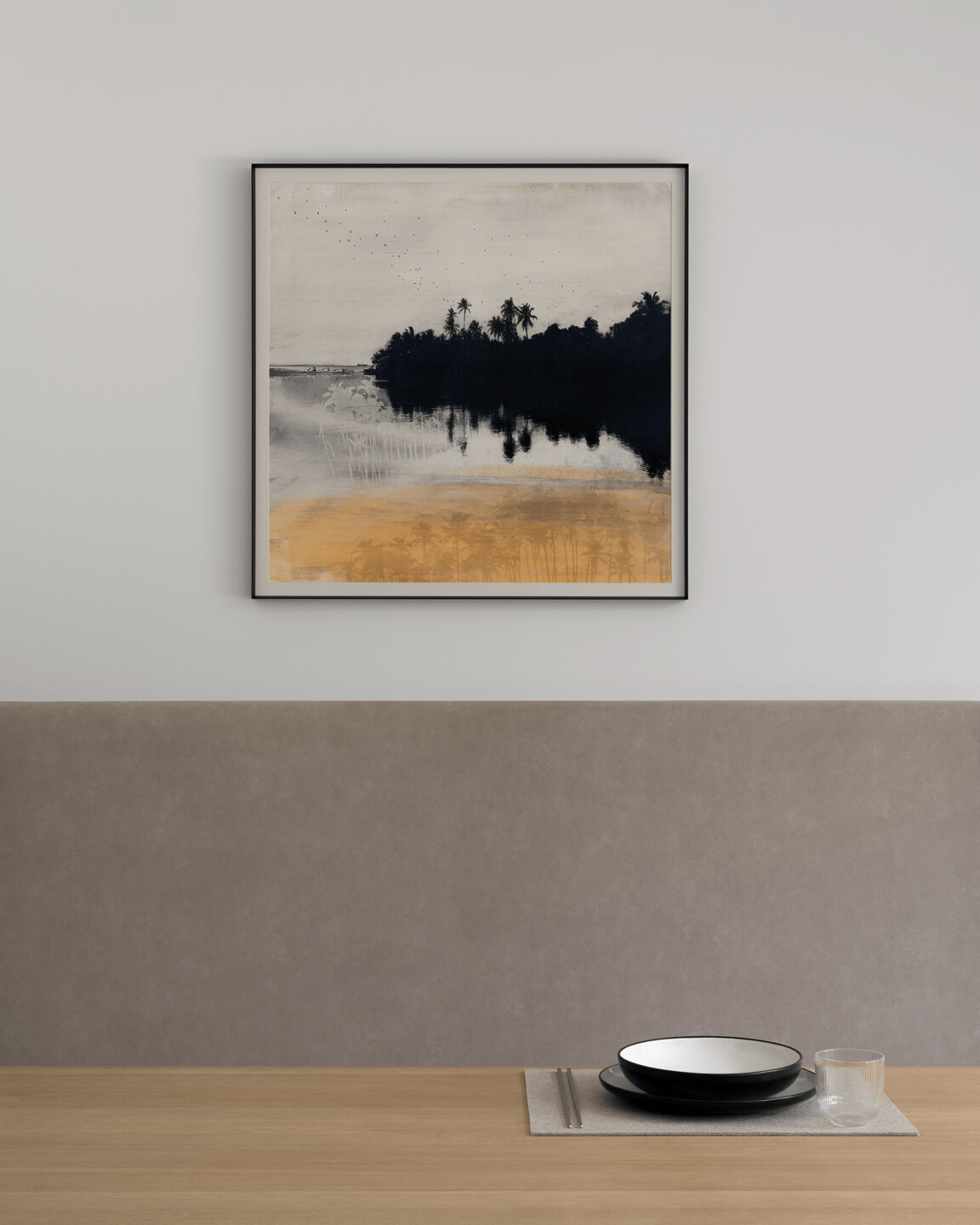 The iconic C18 table by Børge Mogensen is the centre piece for the dining area. Hand crafted from solid European oak, this Danish classic has a smooth soap finish.
To wrap around this, we designed built in seating with an integral wine cabinet.
A modern matte black pendant and contemporary Scandinavian chairs introduce contrast. The warm wood tones of the table are reflected in the original artwork.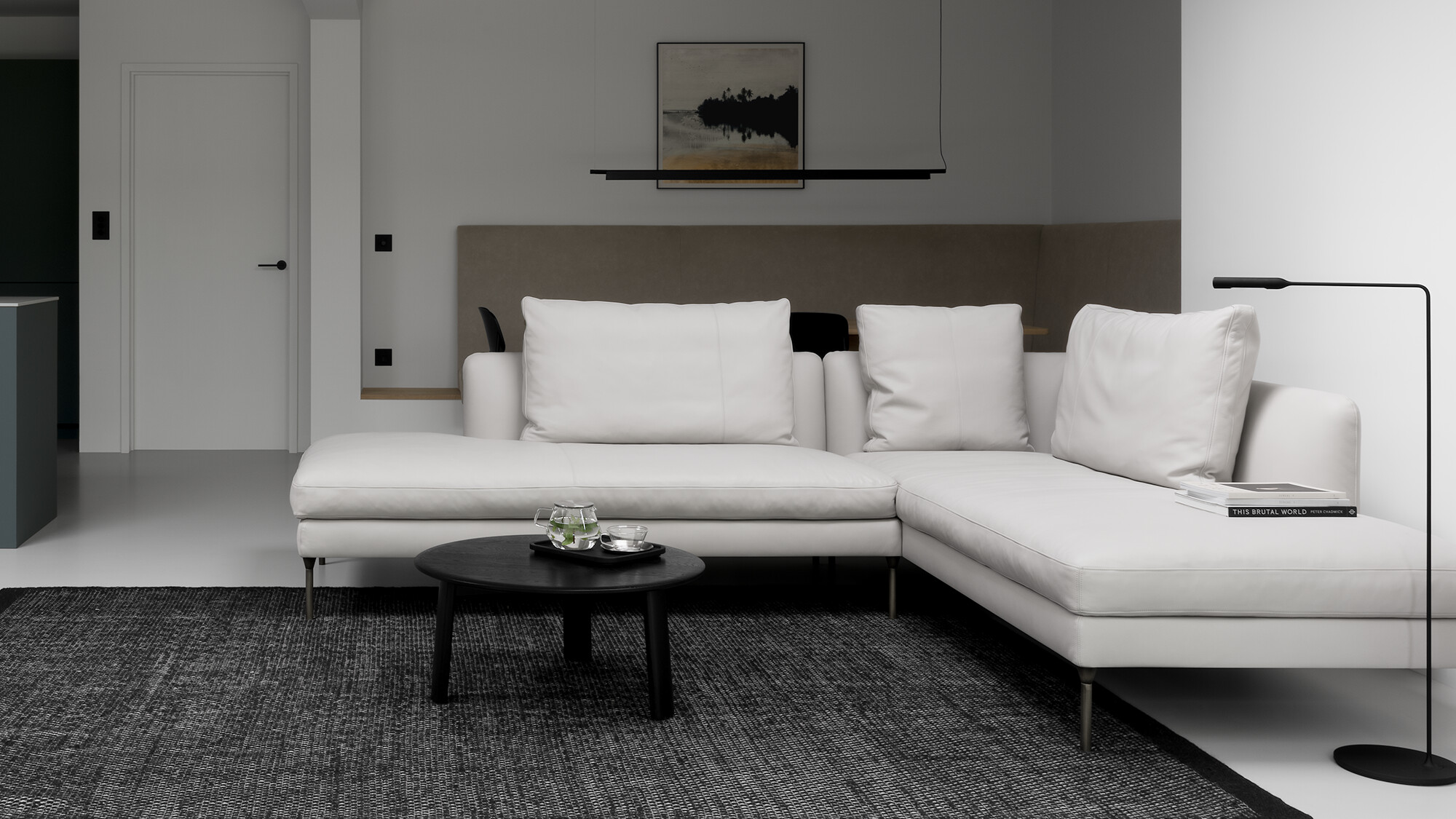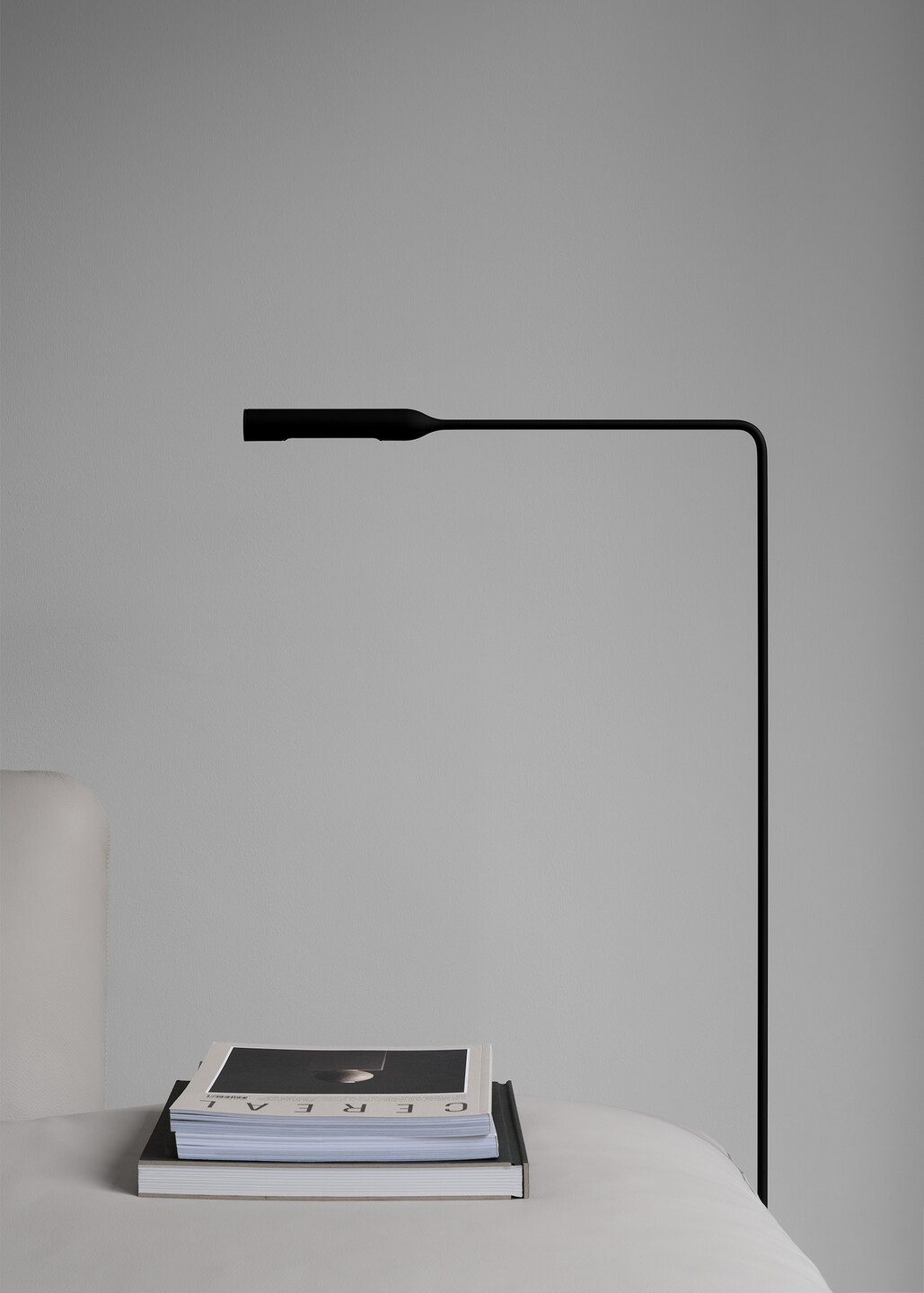 Extending the full length of the six metre sliding glass doors, the living area immerses you in nature.
Lounging on the dove grey leather sofa, or reclining in the modern Japanese inspired chaise, you feel calm and tranquil.
Minimal but also warm, the interior celebrates craftsmanship. A traditional flat woven rug, hand turned wooden side table, and Italian leather upholstery.