Award-winning interior design firm, Private Label International, was selected by Revel Communities, a division of The Wolff Company, to design the company's new independent living community in Palm Desert, CA. Revel Palm Desert offers a 175,000-square-foot property, including 143 apartment homes and numerous unique amenities.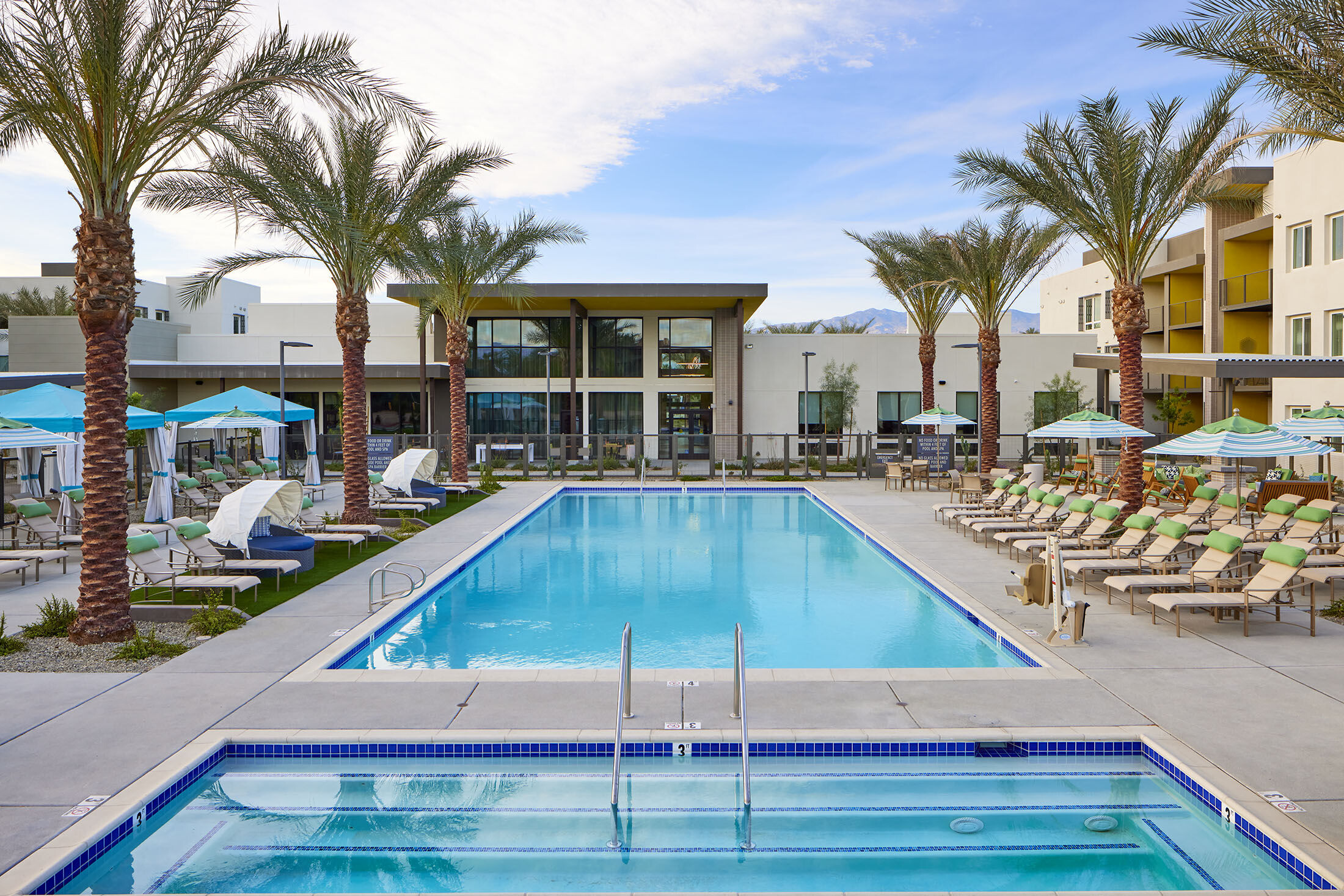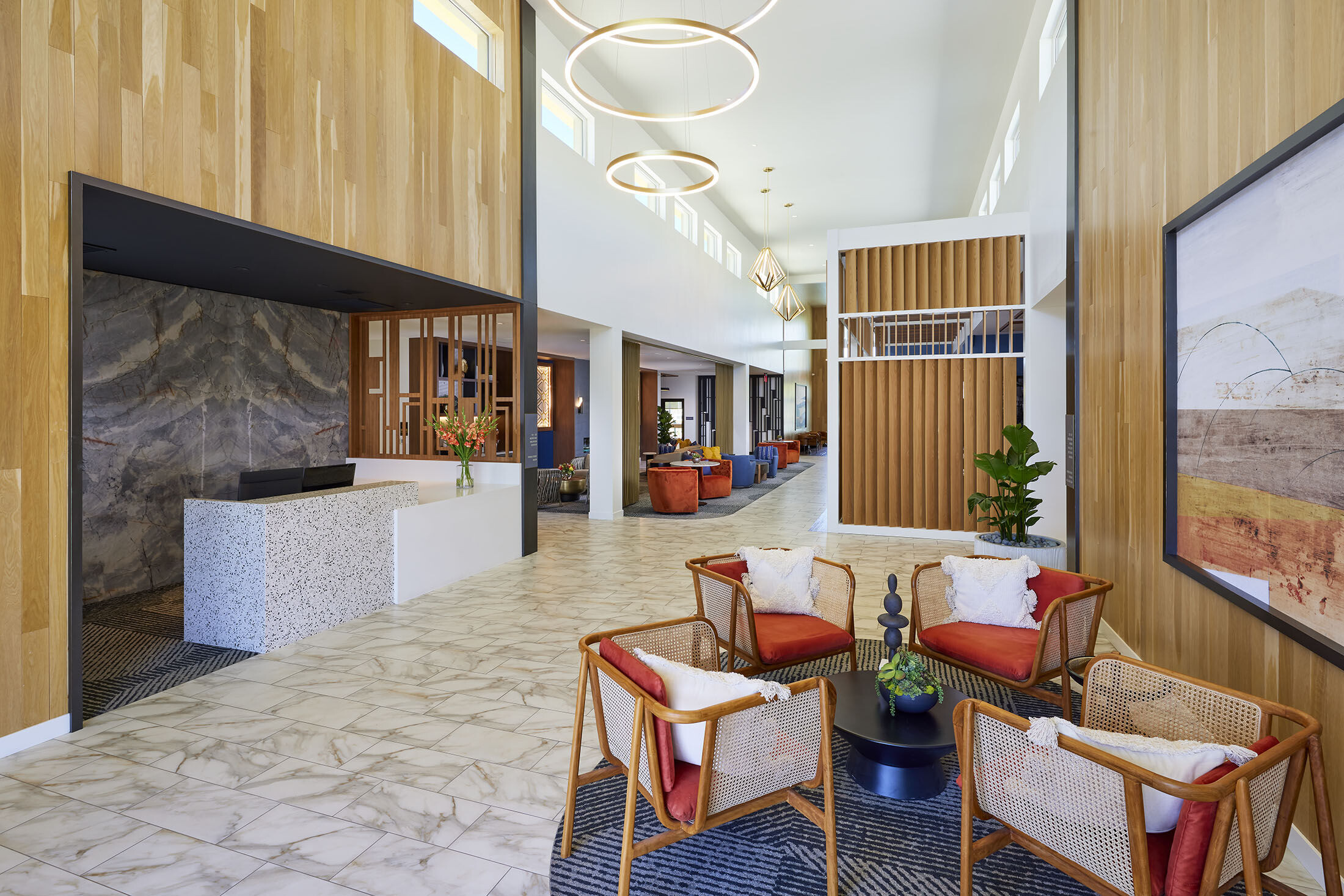 Revel Palm Desert focuses on vibrant independent living, connection and wellness. Each property is built from the ground up with a focus on offering tailored lifestyles to fit each resident within a best-in-class amenity offering.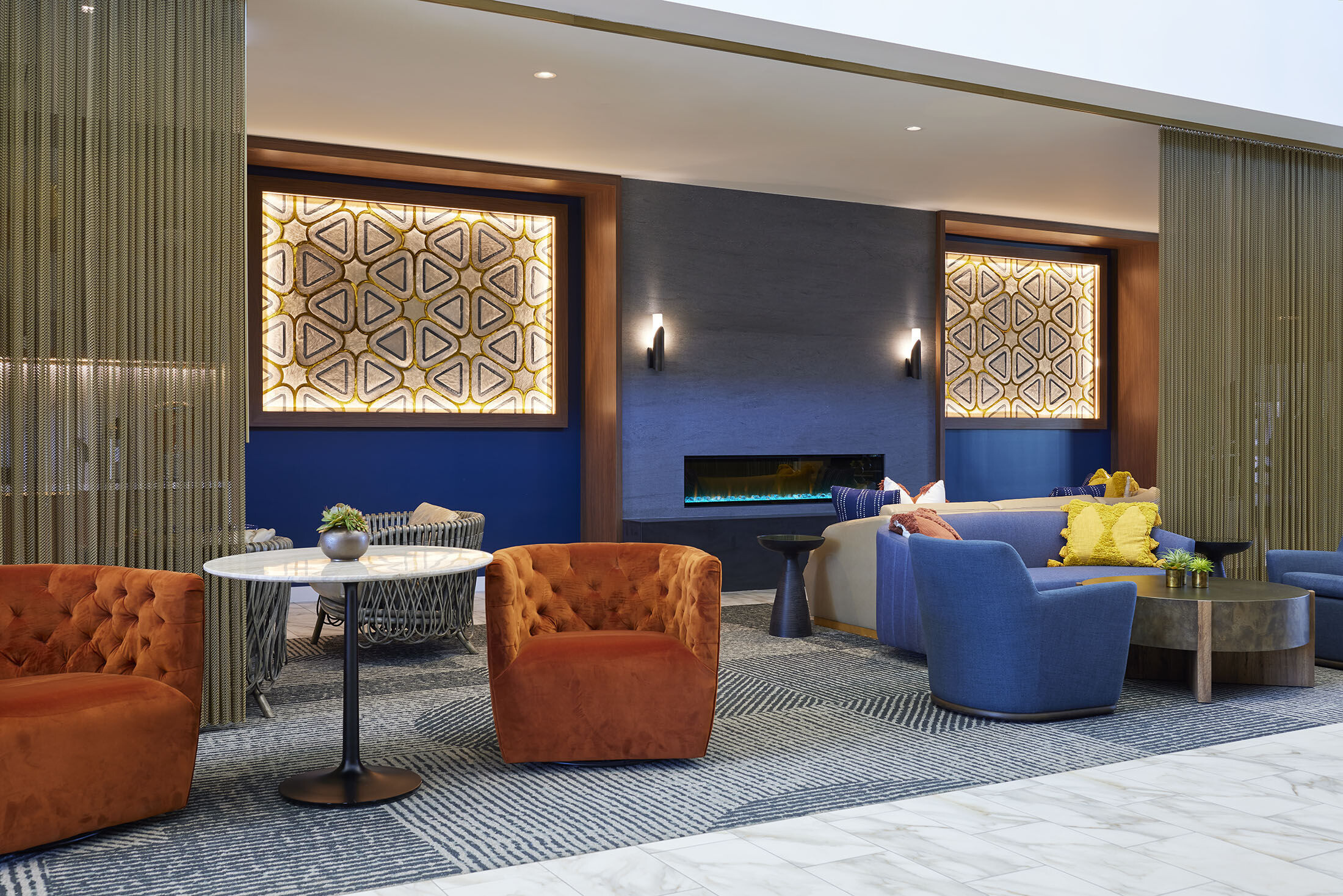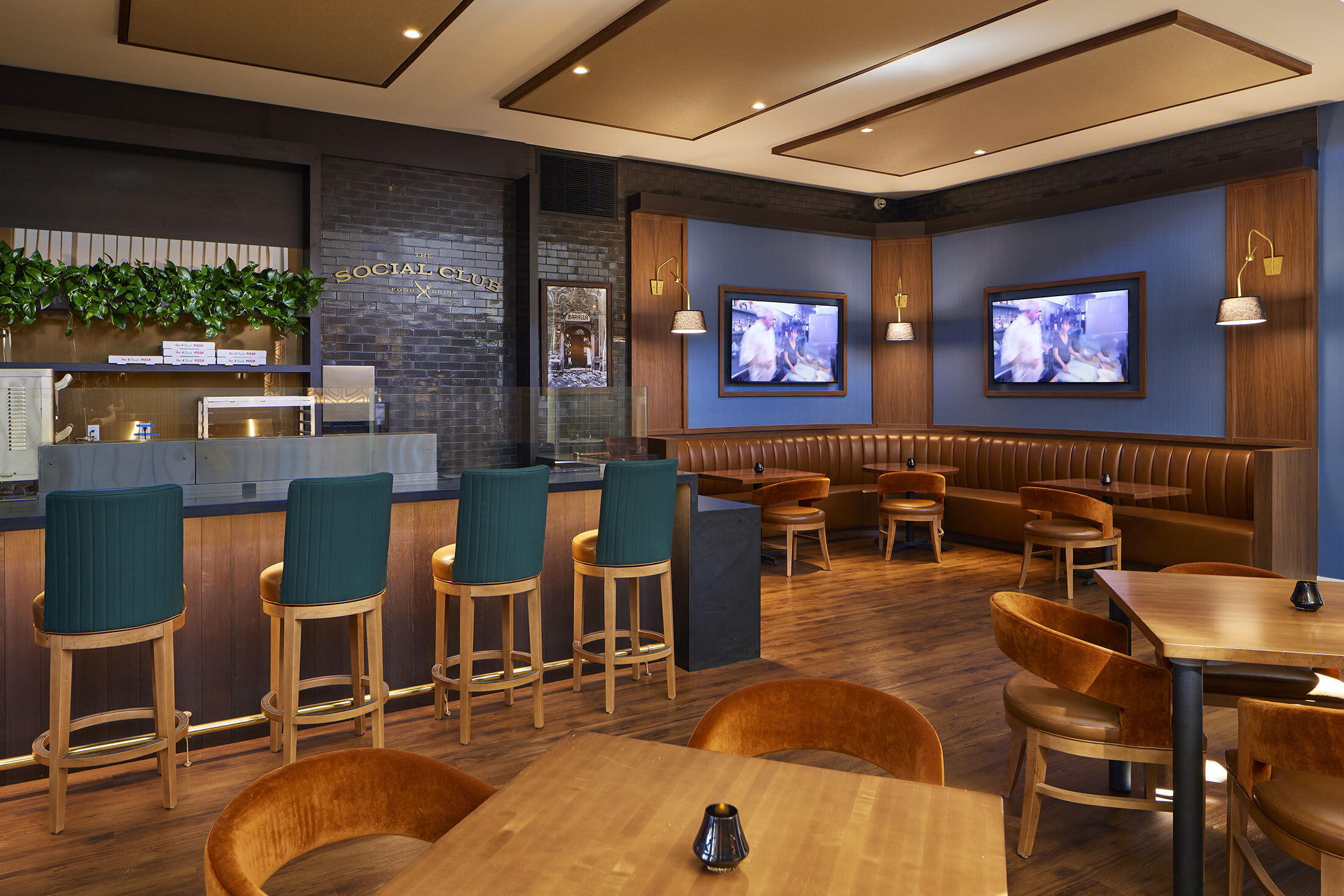 Private Label International created a sleek mid-century modern aesthetic that is both approachable and sophisticated and pays homage to the history of the greater Palm Springs area's storied past. The design firm focused on using hyper local materials, textures and art to help residents connect with their surroundings. Natural woods with mid- century modern lines, large custom screen walls, metal details, custom artwork and a classic color palette to integrate the property into the local community. Patterns and colors were thoughtfully selected to aid in memory retention, wayfinding, comfort and sense of place. Additionally, extra focus was placed on creating indoor/outdoor spaces that connect with the beauty of nature.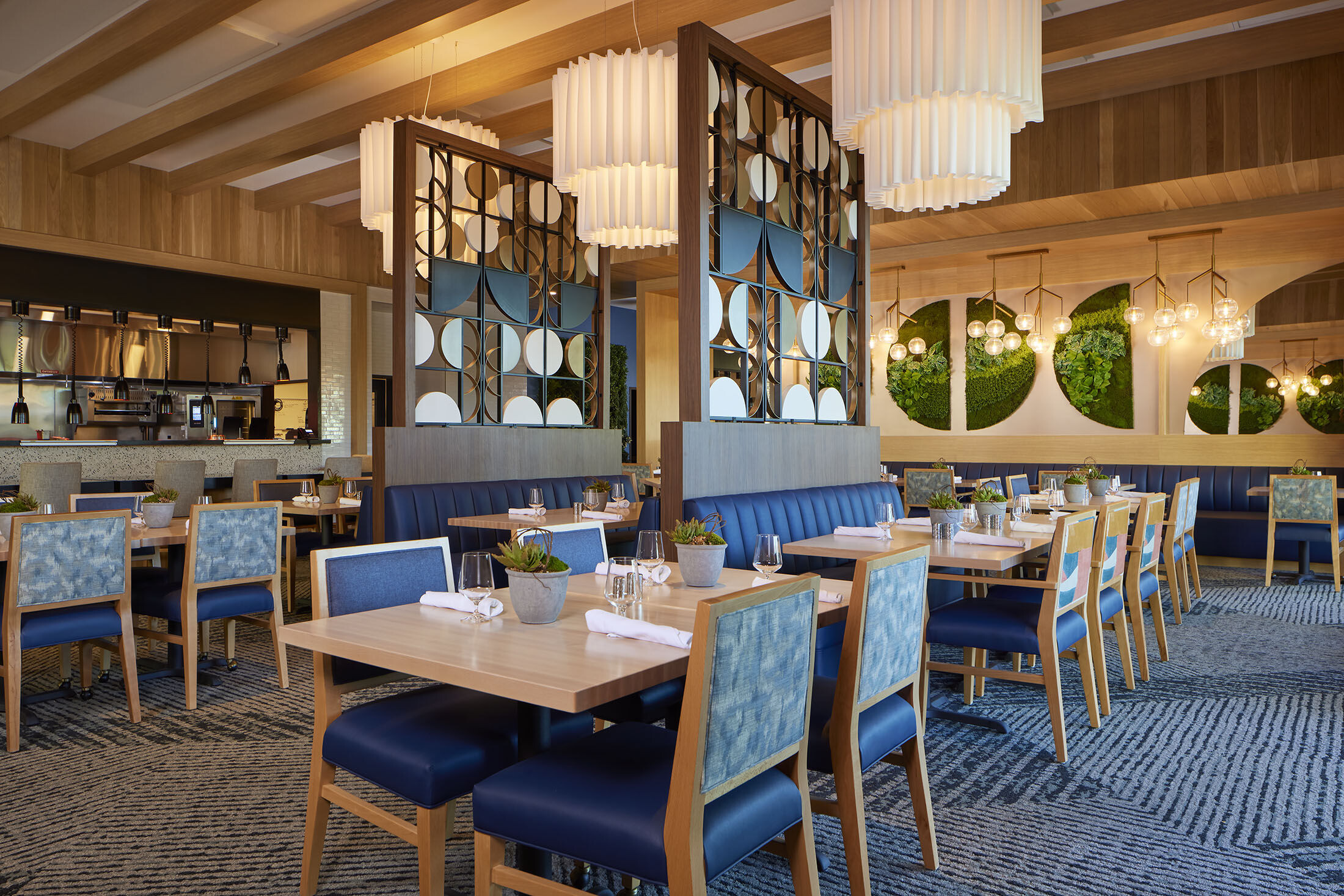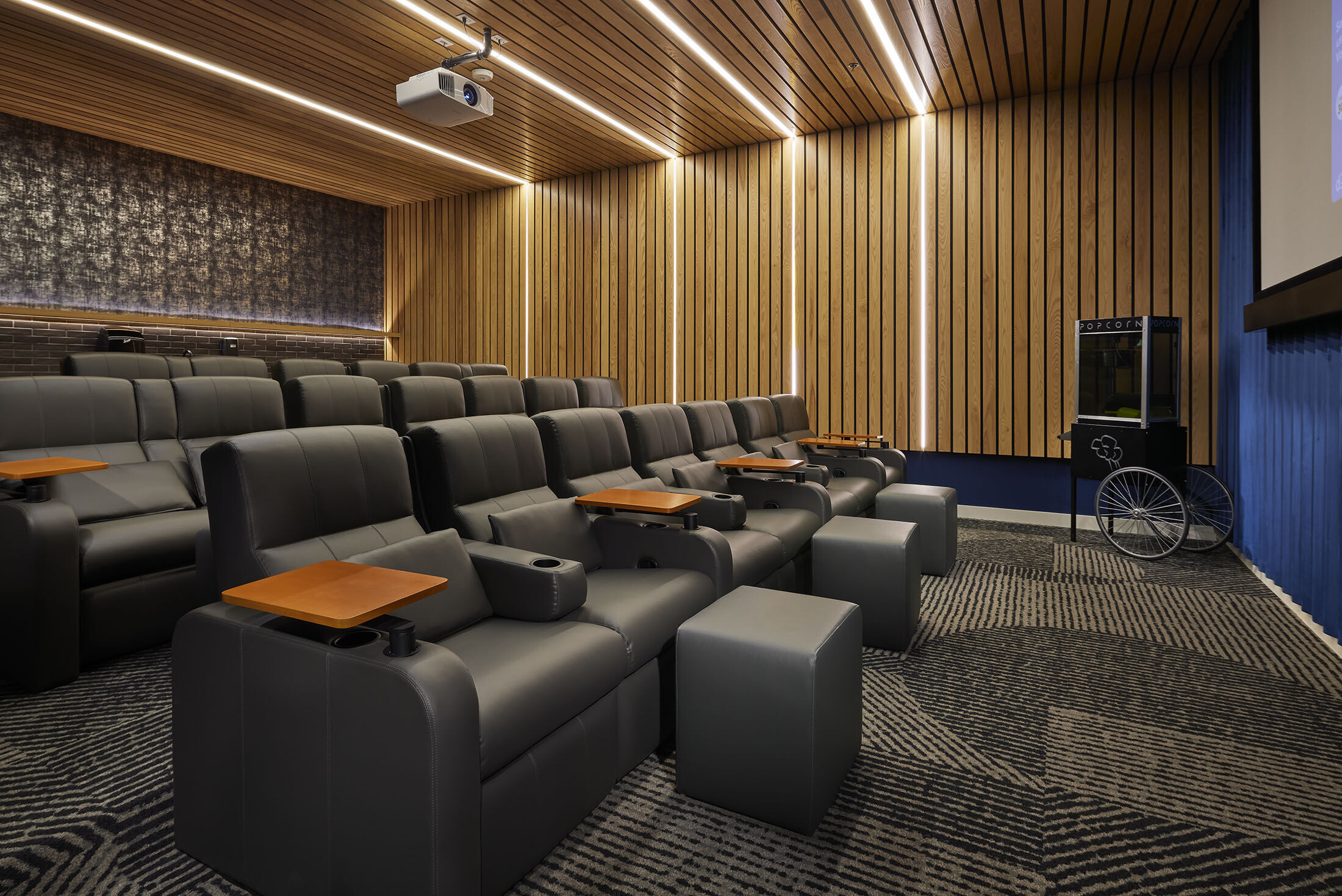 Revel Palm Desert offers all of Revel Communities' signature, hospitality-inspired amenities such as a farm-to-table restaurant, a high-end bar and luxurious lobby lounge, a full-service salon, a wellness and fitness center, game rooms, a pool and outdoor gathering spaces. Revel Palm Desert elevates the outdoor entertainment offerings with a pickleball court, fire pit, BBQ, event lawn, game lawn and dog park. Additionally, the community will feature a vintage-inspired ice cream parlor called "The Scoop" with delectable sweet treats. Residents also will be able to enjoy endless outdoor activities such as walking, biking, and hiking, fully taking advantage of the community's robust outdoor spaces along with the ideal desert climate.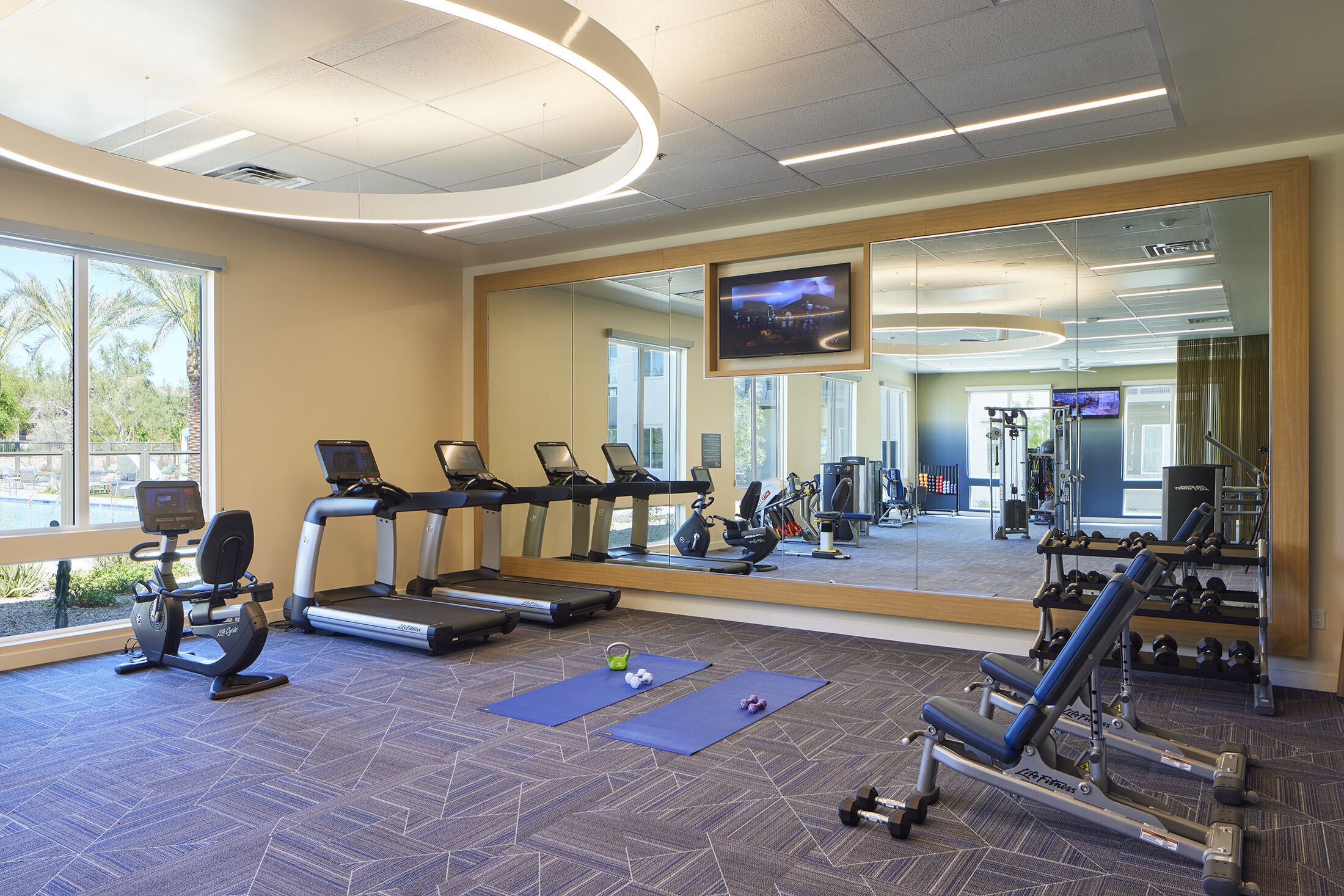 Team:
Developer: Revel Communities
Architects: Private Label International, AO Architects
Builder: Katerra Construction
Photography: Aaron Locke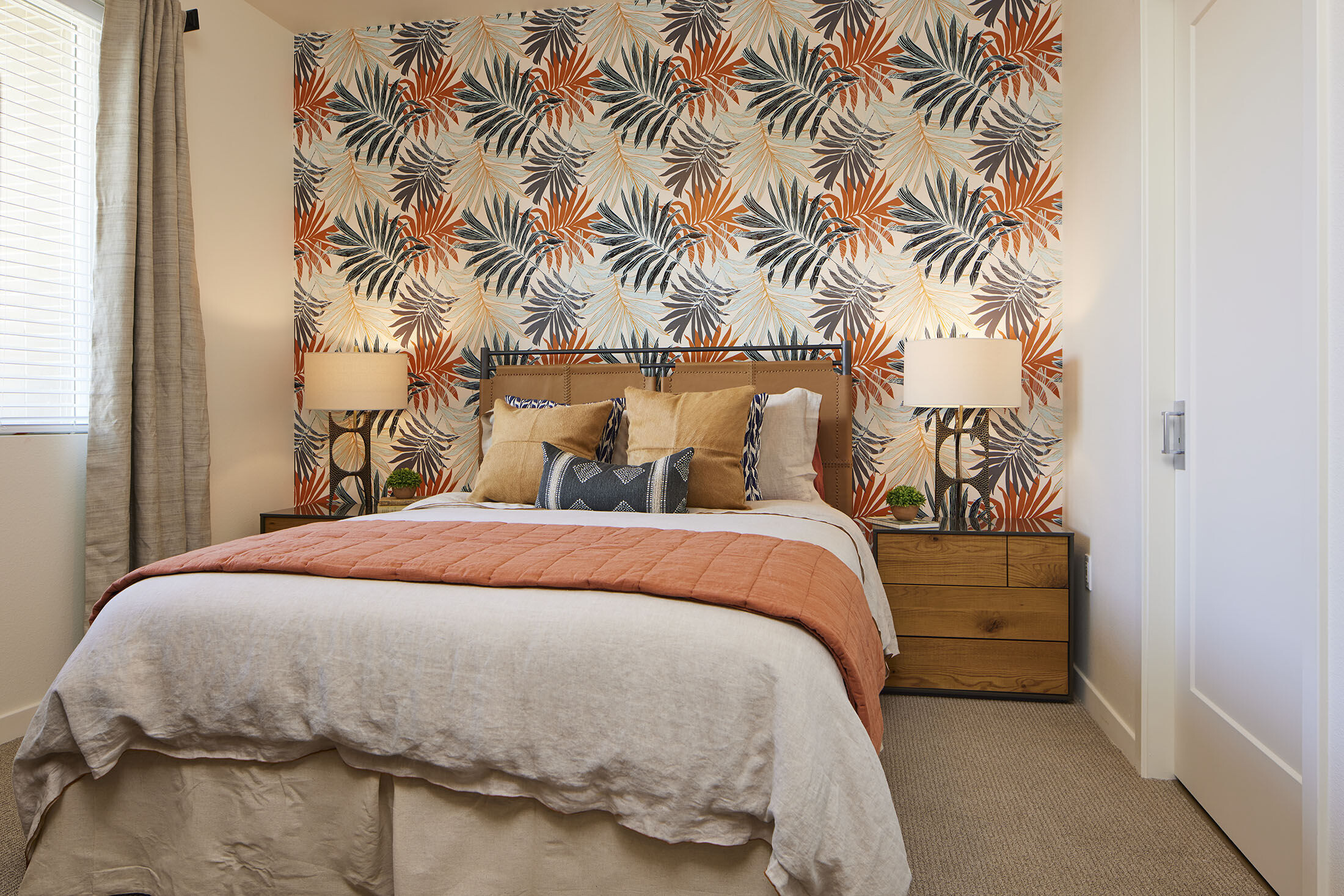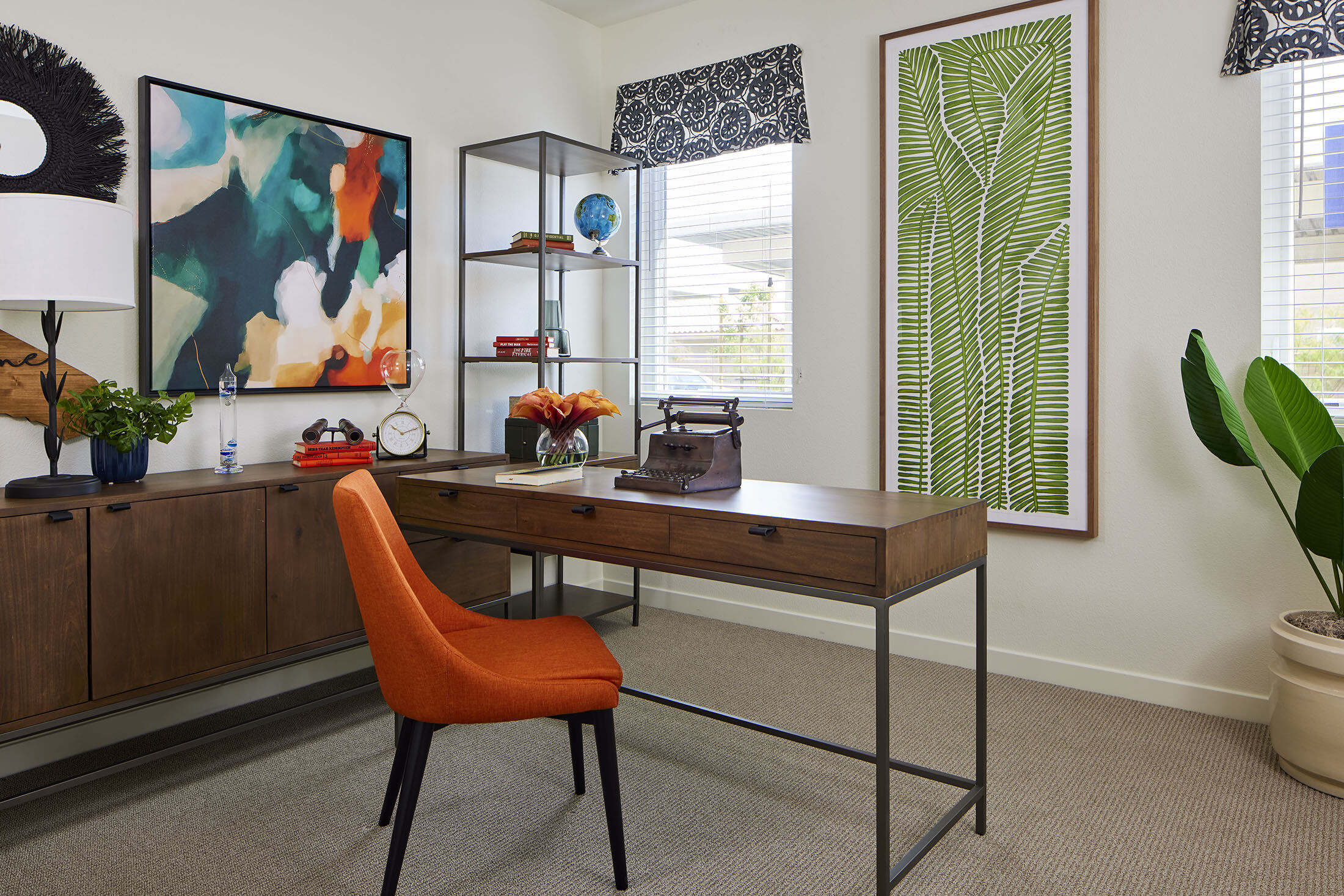 Materials Used:
Flooring:
Shaw Contract
Emser Tile (General)
Dal Tile (Ice Cream Parlor)
Arizona Tile (Ice Cream Parlor, Wai=ng) Stone Products Unlimited (Ice Cream Parlor) To Market (Pizza, Salon, Art Room) Chilewich (Wellness)
Milliken (Fitness)
J+J Flooring (Offices)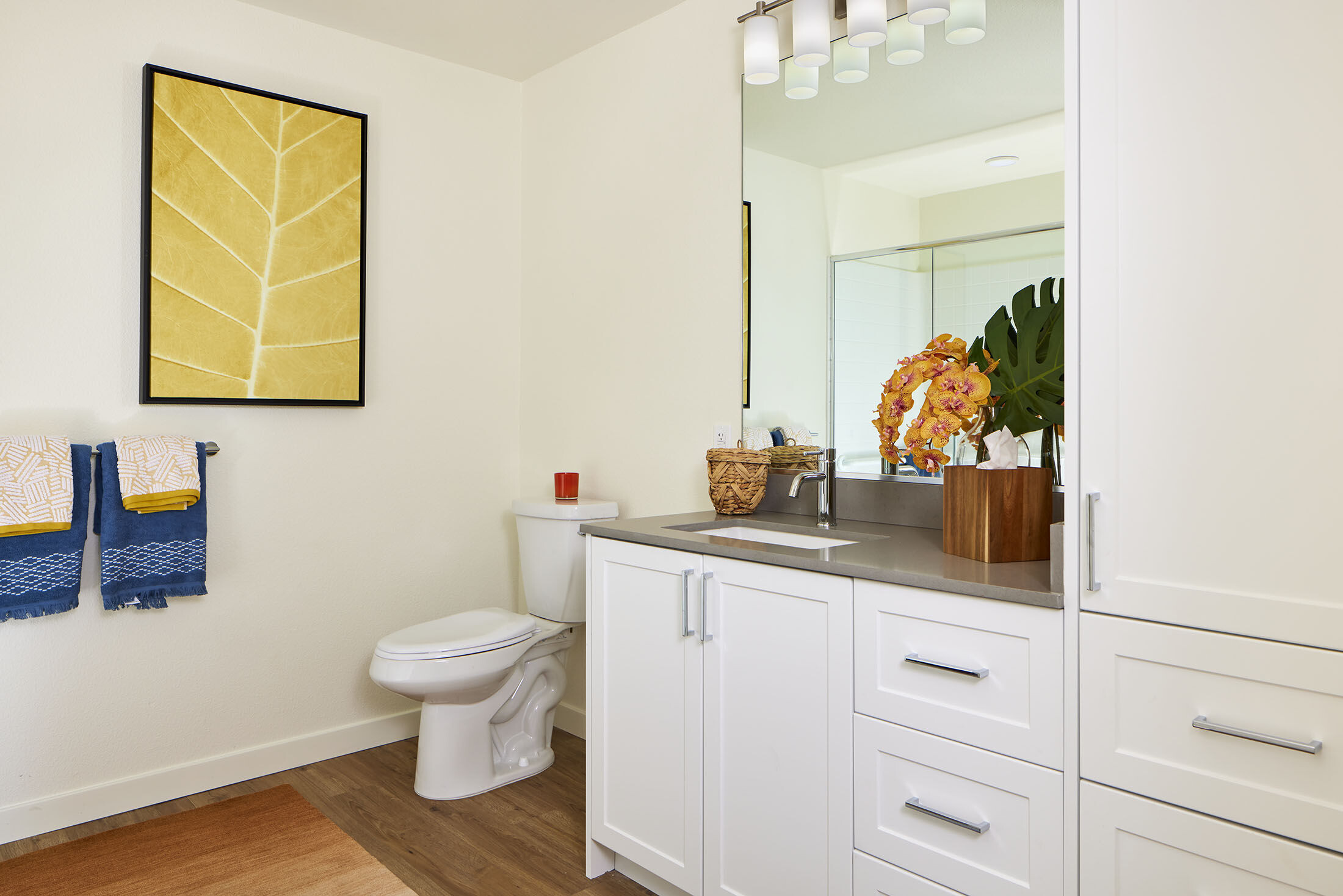 Wall and Ceiling Materials:
Arizona Tile
Emser Tile
Fireclay Tile (Pizza)
Dal Tile
Bedrosians
Modwalls (Ice Cream Parlor) Kyle Bun=ng
Momentum (TRI-KES) Philip Jeffries
Wolf Gordon Schumacher (Salon) Astek Wallcovering Innova=ons (Salon) Cascade Coil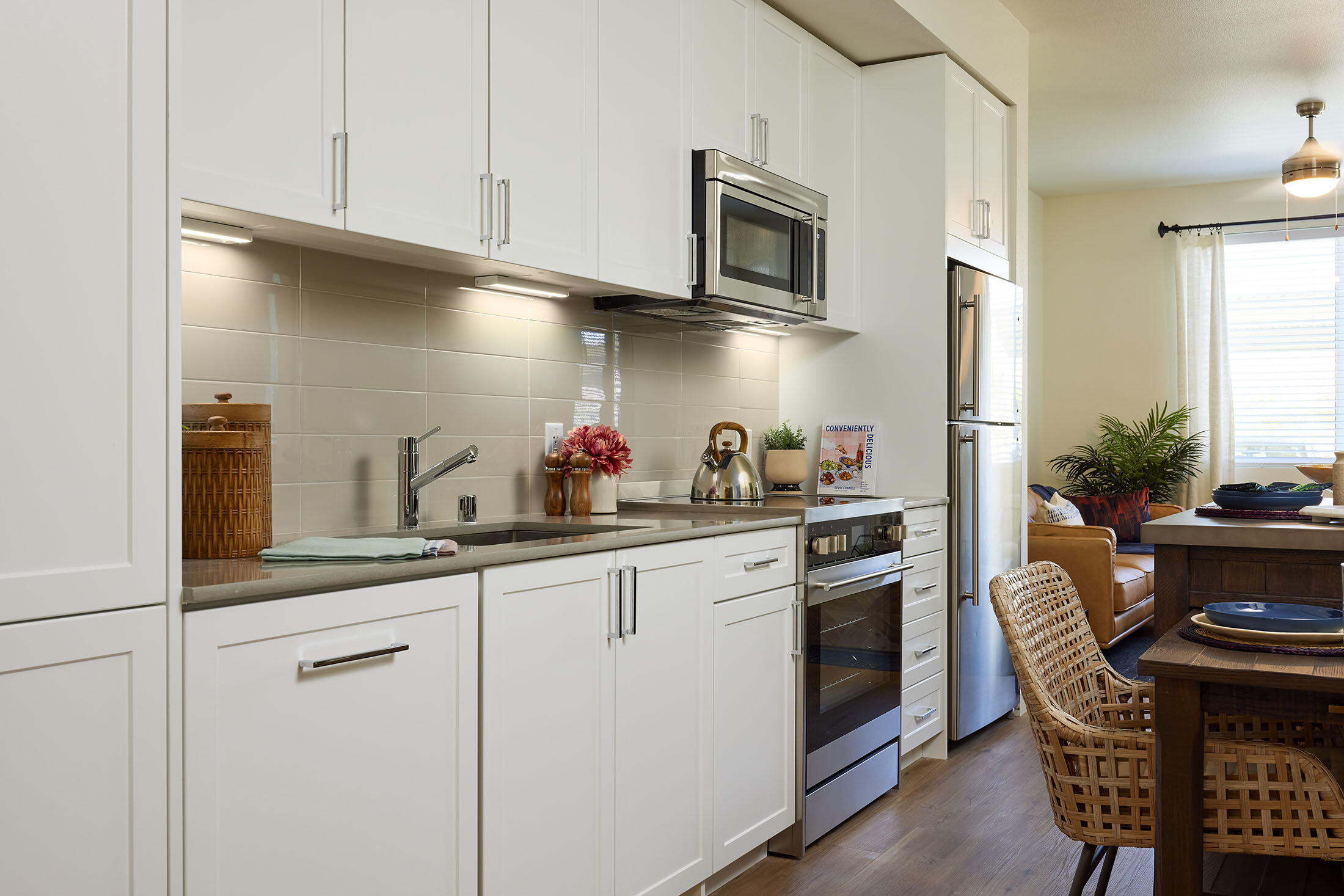 Wood Plank & Millwork:
TerraMai DuChateau Chemetal Wilsonart Formica
Keyston Brothers Bendheim Glass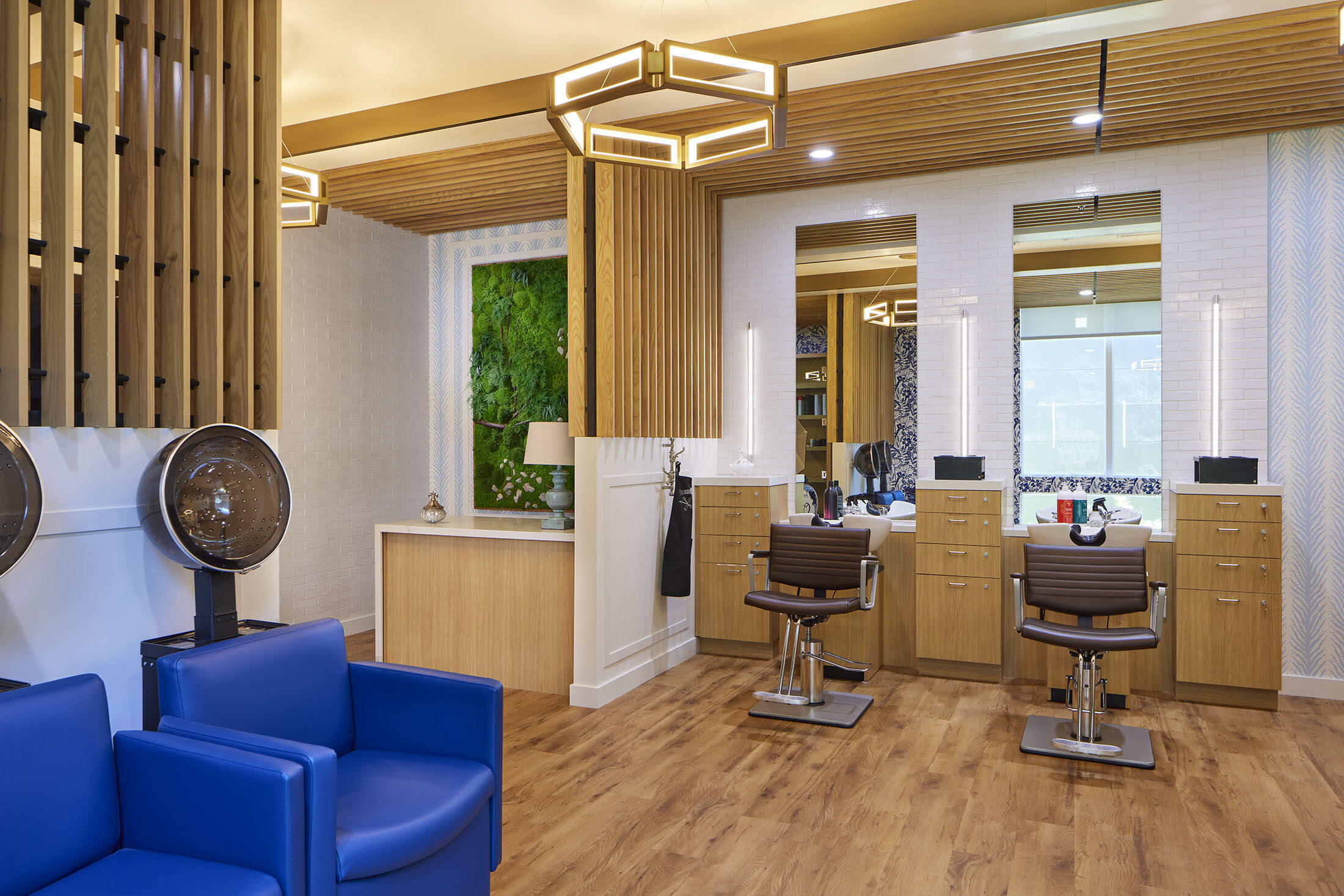 Stone:
Concrete Collaborative Stone Source
Arizona Tile
Pental Quartz
Sequel Quartz
Specialty Lighting:
Kichler Lighting Eurofase
Robert Abbey
Hudson Valley Lighting Stonegate by AFX
OCL Lighting
Kuzco Lighting
Modern Forms
Visual Comfort
AXO Lighting
Tech Lighting
ET2 contemporary Lighting HiNeon