The Piovene Rocchette's School is located in a flat area from where you can see the surrounding Mountains.
The existing building consists of four areas developed on three levels that form a complex with a central courtyard used as a green area. The latter is the protagonist of the project.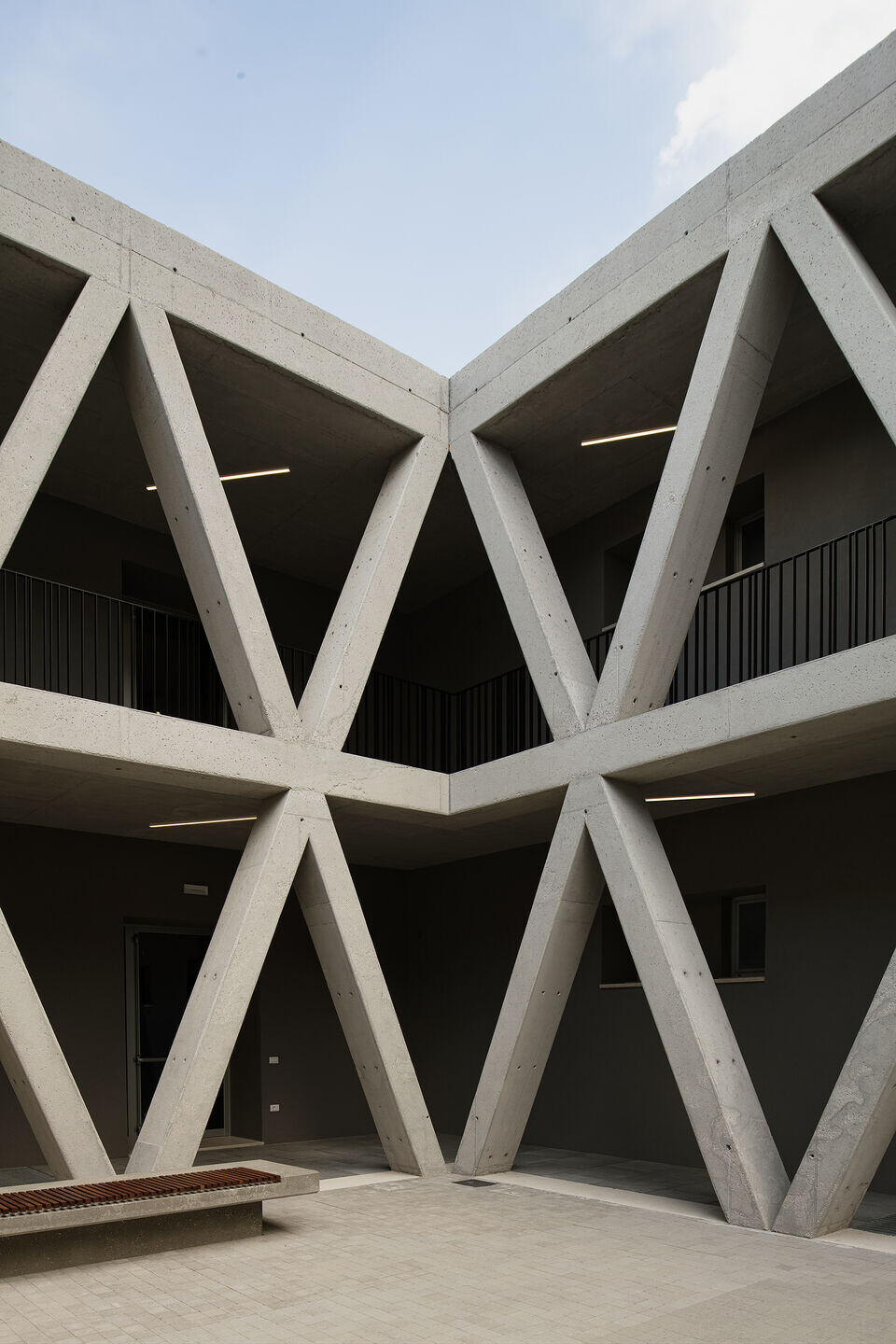 The recreational space has undergone renovation and seismic adaptation.
In the cloister we realized a weight - bearing structure for the outer core and sloped concrete partitions for the inner core.
The partitions are organised like crosses and they describe the architectural space.