AN ADMIRABLE PRECEDENT
Designed by TOPOS Landscape Architects, Dusit Thani Resort is an environmentally sensitive development on Twin Moon Bay, a beautiful and unspoiled oceanfront destination named for its two crescent-shaped beaches. Seaside Garden serves as the spatial and ecological connection between hillside guest villas and the Pacific Ocean.

Landscape Design draws inspiration from regional landscapes, natural lagoons, and rugged cliff-based topography. These elements work together to dramatically link hillside forest and ocean environments, visually and ecologically.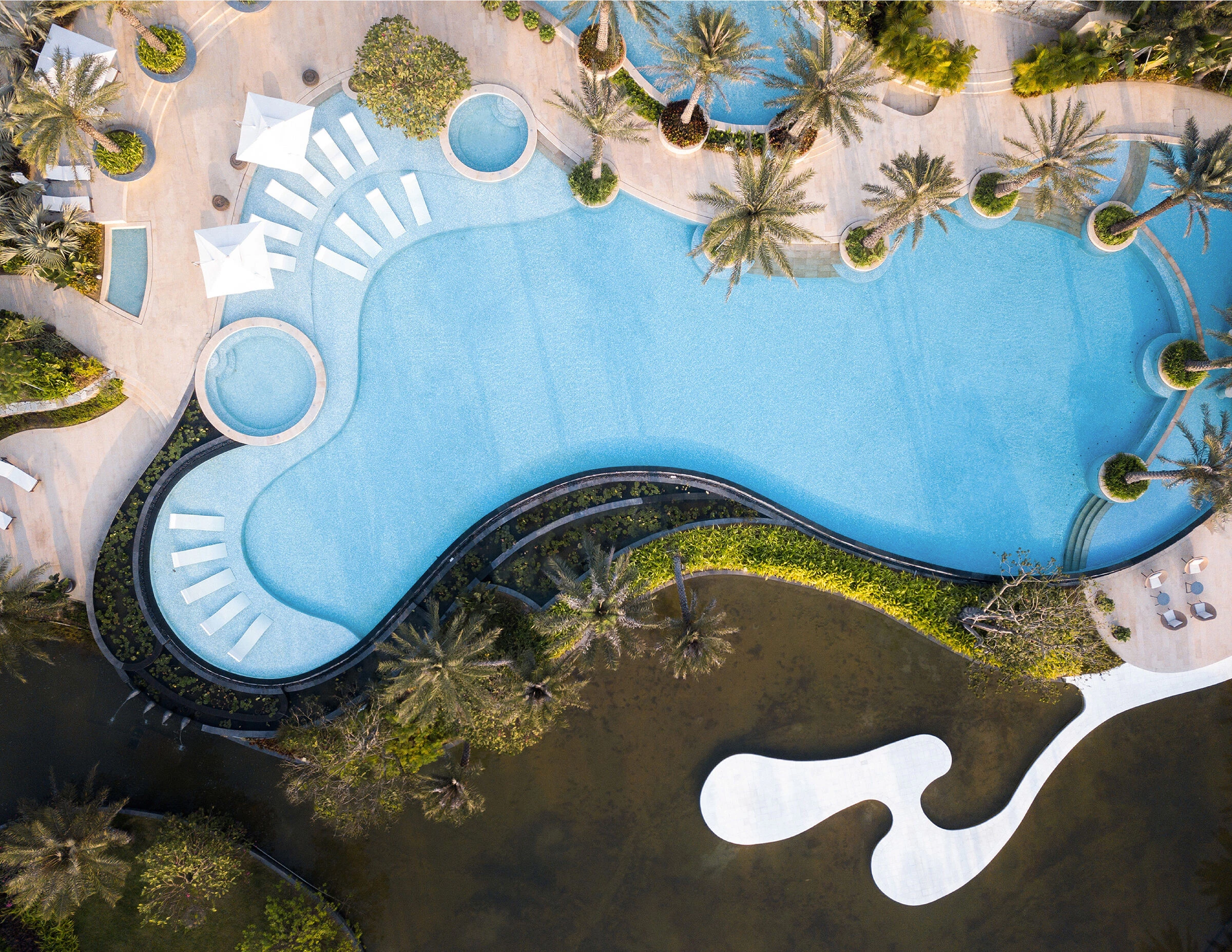 One and half hour drive east of Shenzhen, a fast growing technologically advanced city with over twelve-million people, Twin Moon Bay faces growing tourism pressure, and thus all new development is regulated by rigorous environmental criteria. Strict coastal setbacks, coupled with narrow hillside site geometry result in constrained ocean relationships. Landscape architects were challenged to create a memorable and low-impact oceanside resort experience.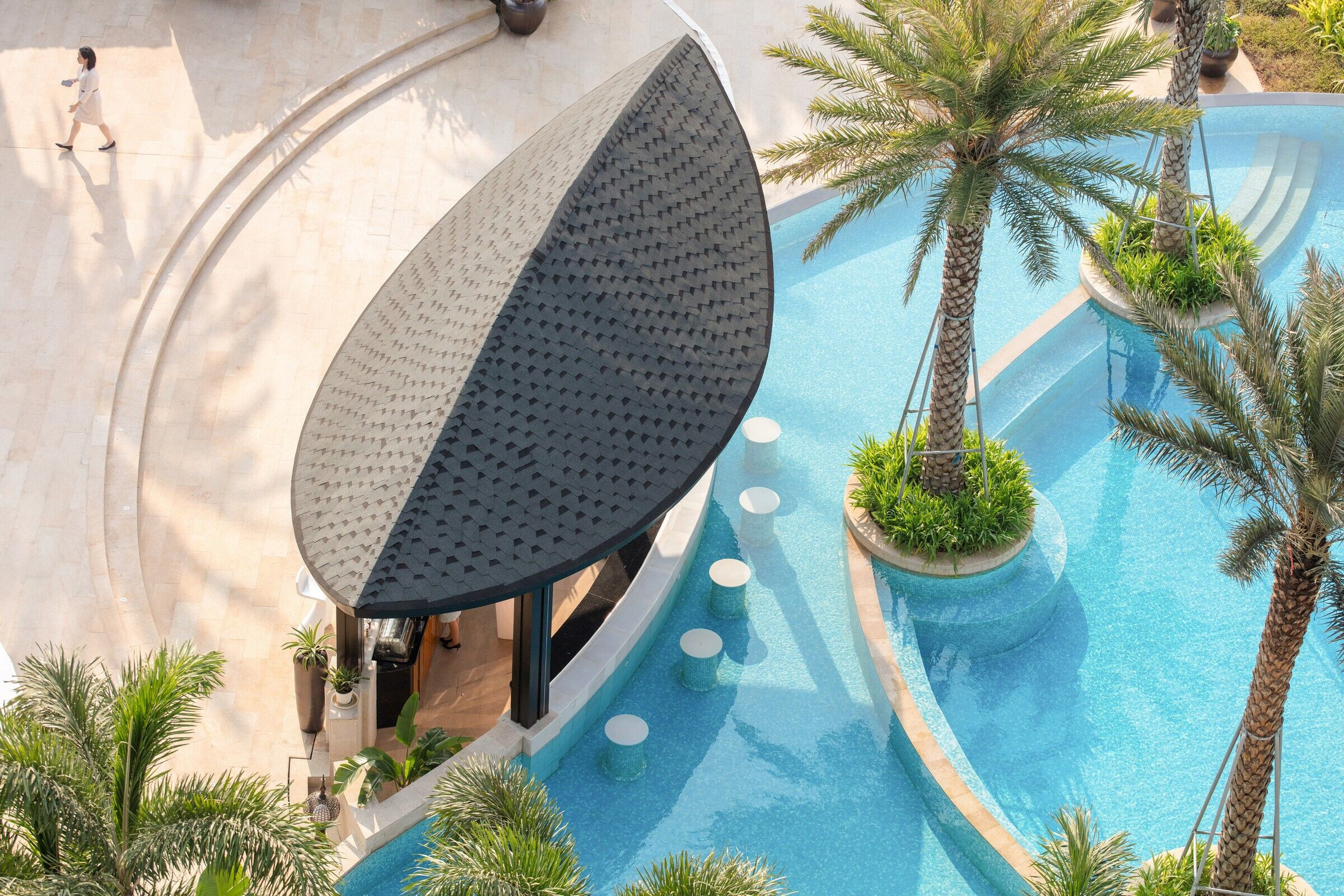 CHALLENGES AND ENDURING SOLUTIONS
Ecological Restoration
Initiated with overall site planning principles, the landscape design draws inspiration from regional landscapes, natural lagoons, and rugged cliff-based topography. These elements are foundational to placemaking, but are reinforced with manufactured landscapes, landscapes that co-exist with natural conditions.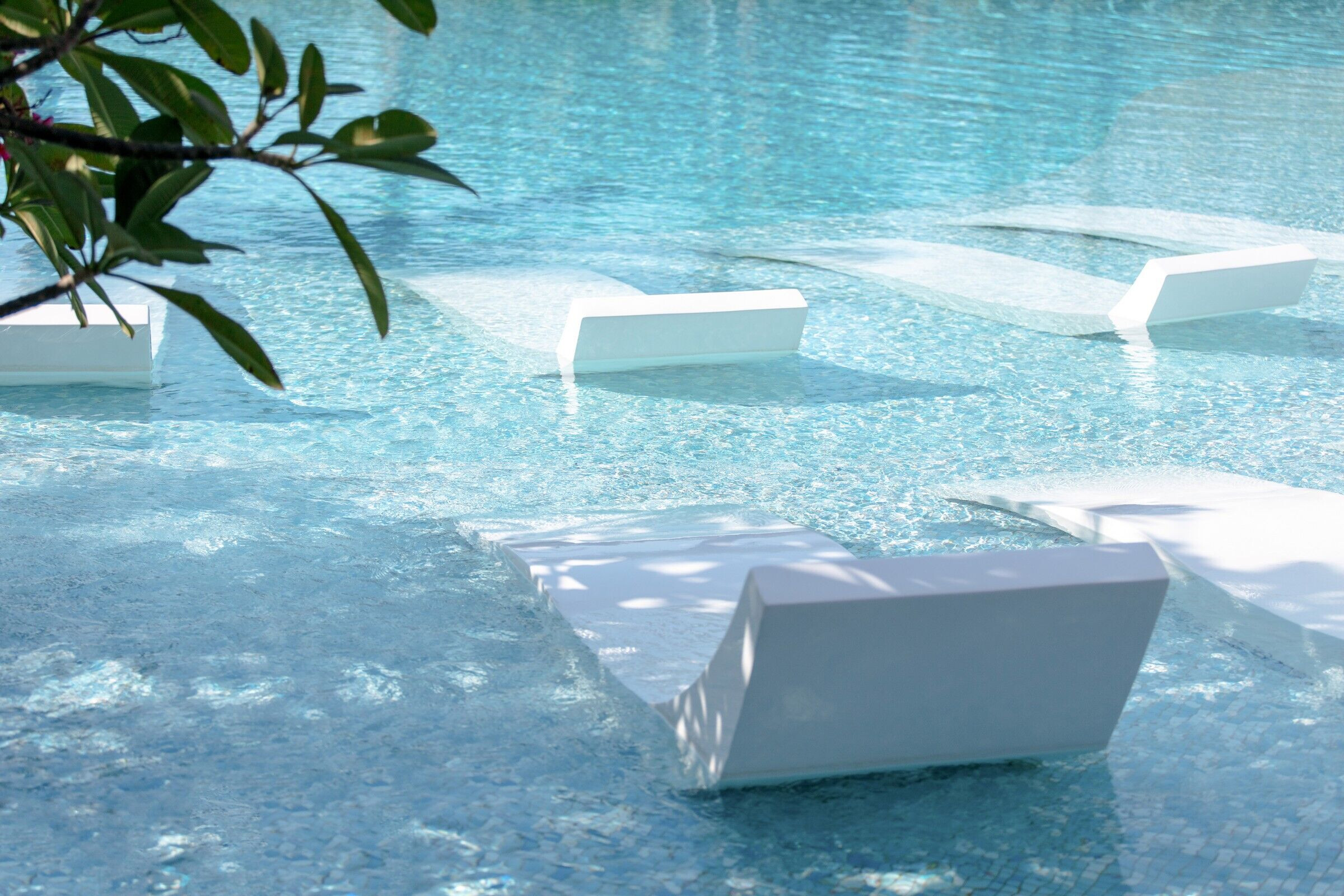 "The project functions as an ecological stepping stone, the restoration of the declining natural transect from rainforests to Acacia forest, to riparian and aquatic systems, and ultimately to coastal environments. Landscape design links these environments - visually, ecologically and as reinforced with contemporary artistic expression." — Yi Zhu, Design Principal of TOPOS Landscape Architects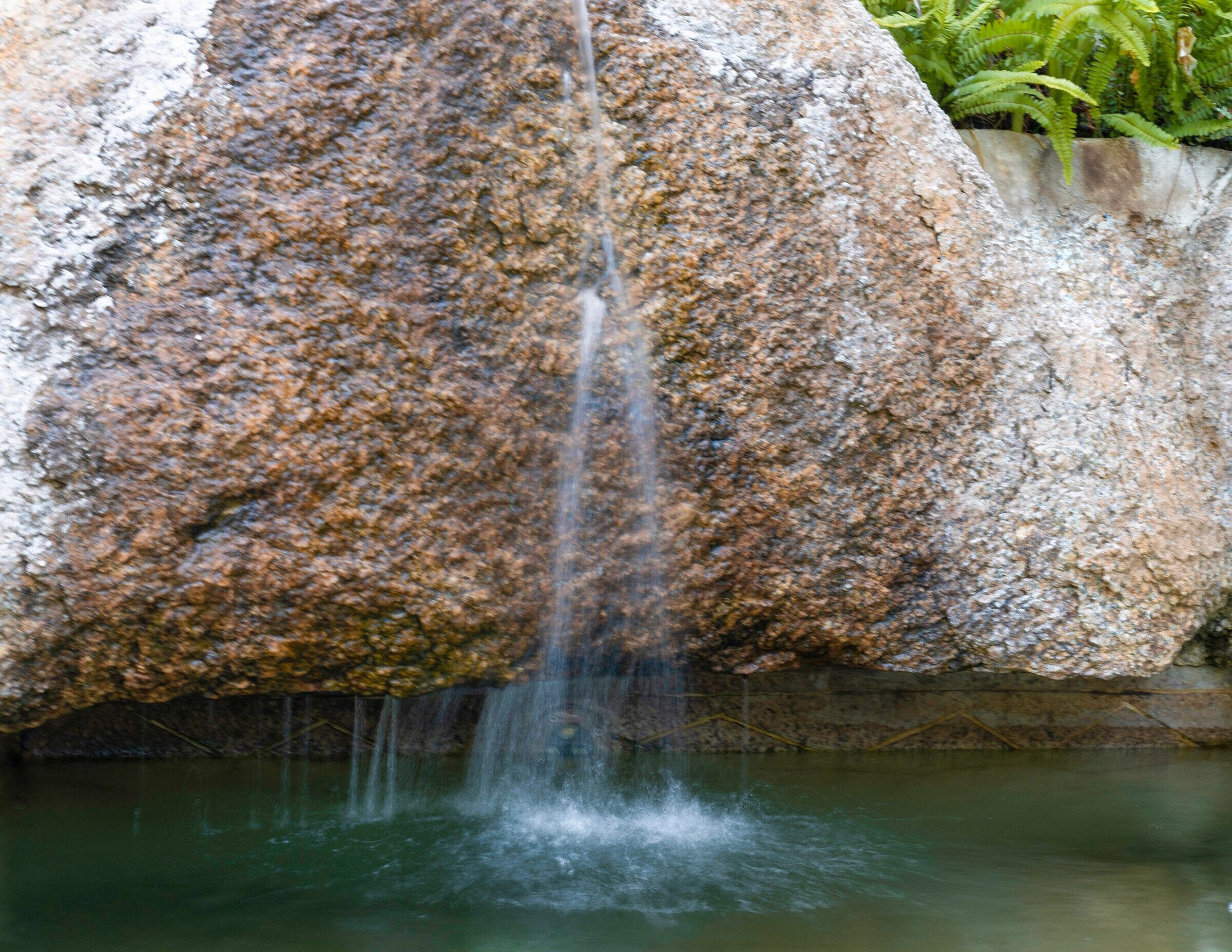 Contextualized Design
Rather than create an artificial landscape that requires high maintenance under challenging and distinct coastal conditions, landscape design is envisioned as an evolving and adaptive set of gardens, each rooted in native species. The landscape is intended to be perceived as an extension of the hillside forest, and as a bold but integrated transition from ocean to hillside environments.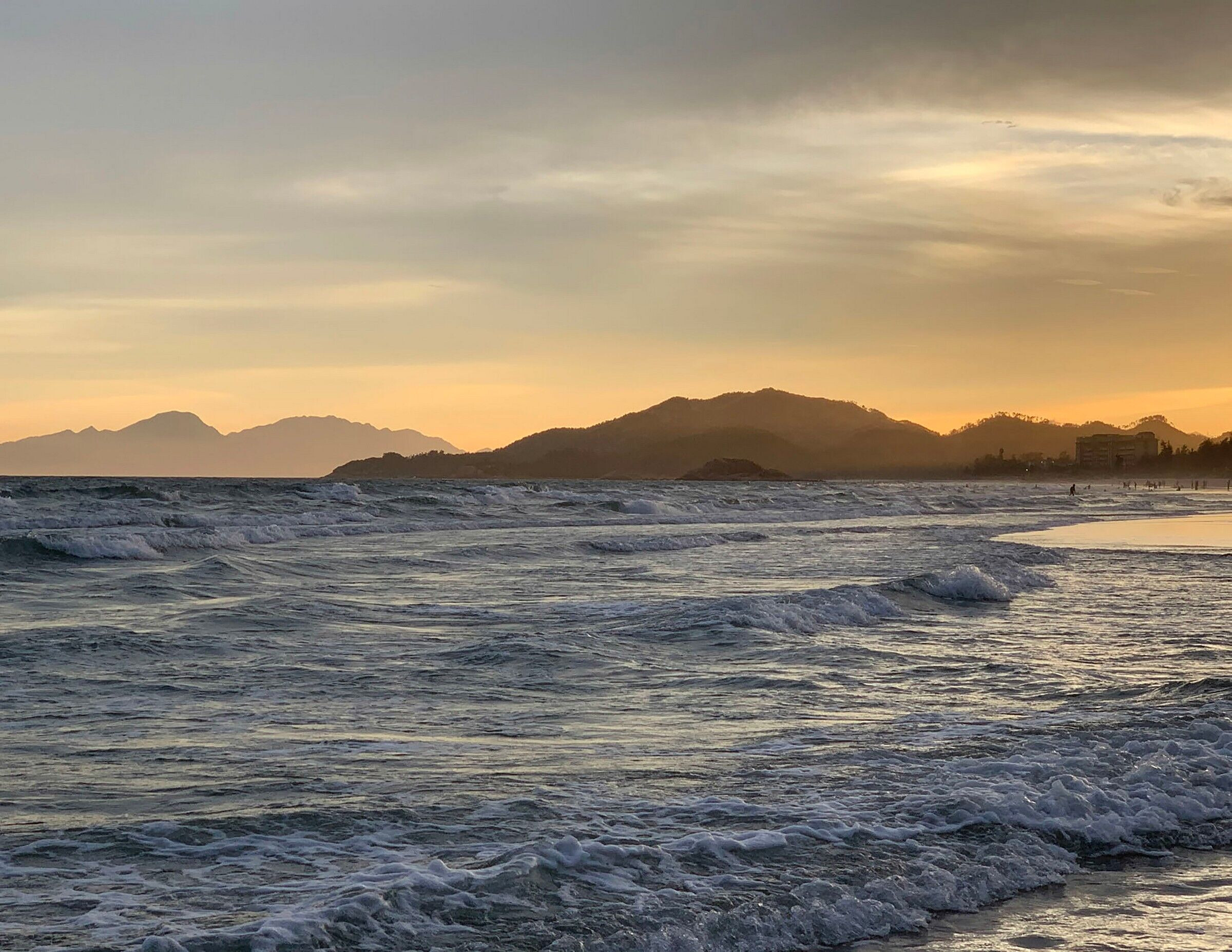 Detailed design is intended to expressively reinforce coastal context. The graphic image of light-colored art pieces and site furniture floating over sinuous and sculptural planes is integral to the iconic, ocean-inspired aesthetic, imbuing a delightful oceanic feel for the resort. Other site forms convey abstract references to coastal geometries and topography.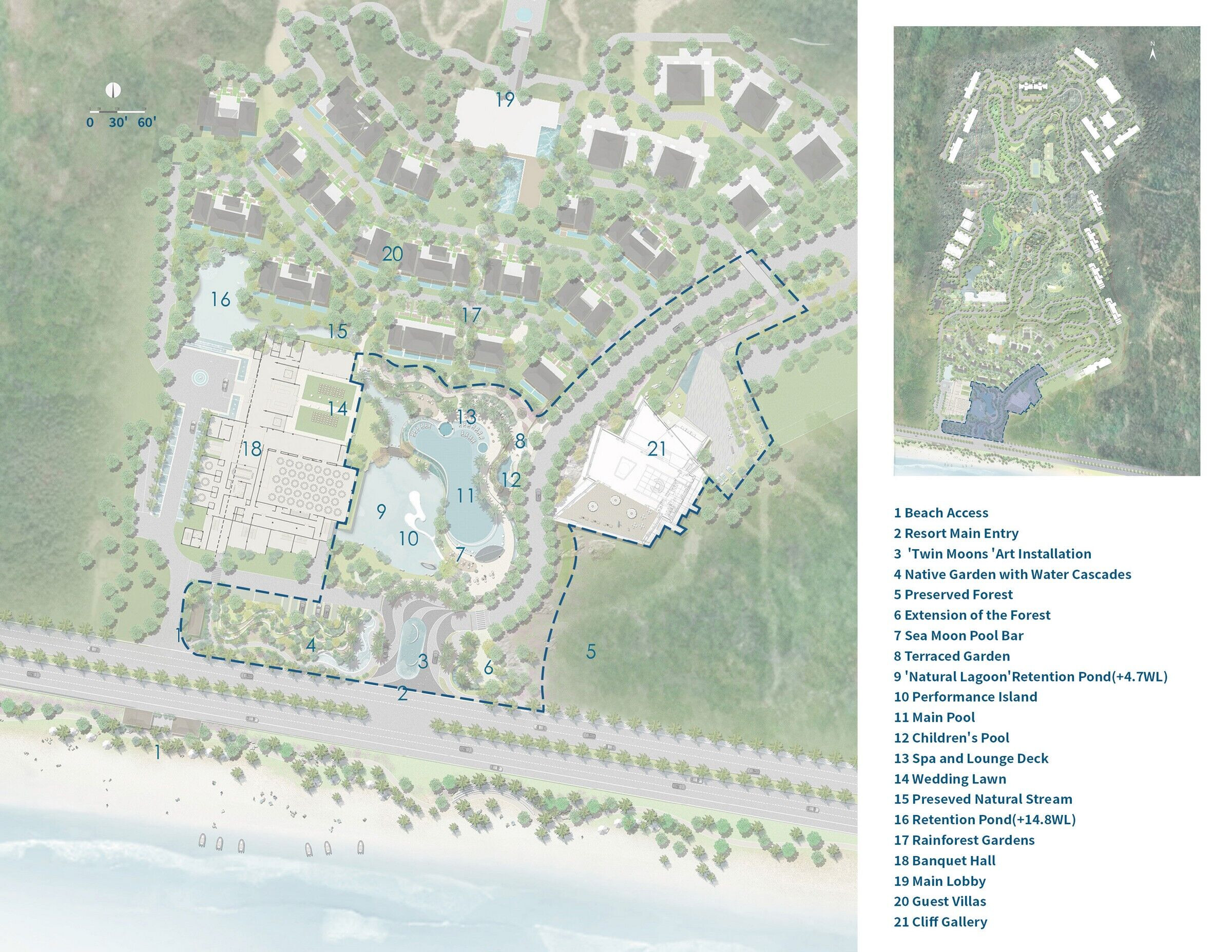 Design Emphasis
Simple and understated design character positions placemaking emphasis, in part, on natural assets. Contemporary forms do not attempt to replicate nature, but rather express symbolic homage to it.
Overall landscape design creates a nature-responsive haven, a seaside getaway for the thriving global metropolis of Shenzhen, a place where stewardship is fostered for guests and the local community.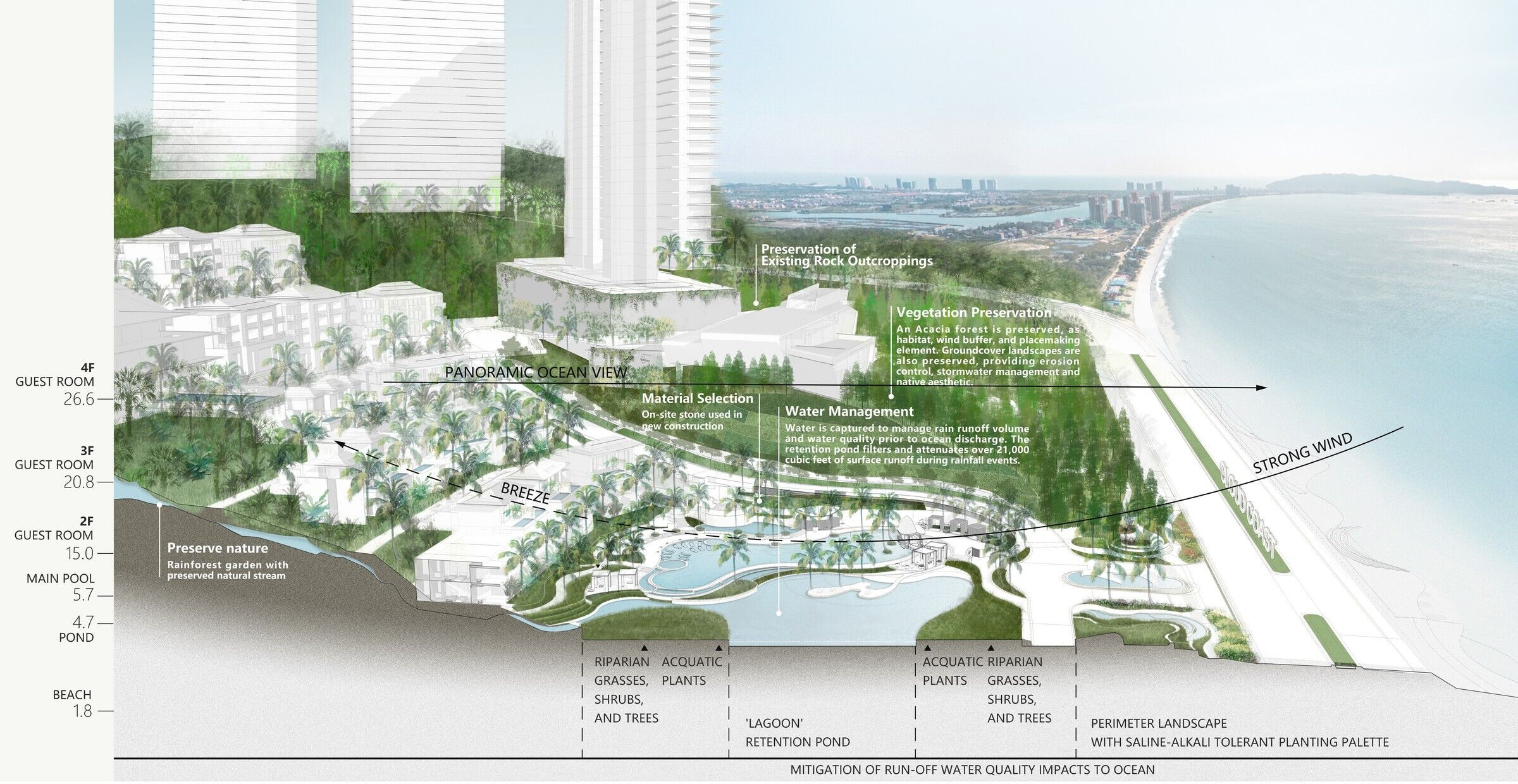 Exceeding the Status Quo
Resort development in fast developing region is often conceived without the full attention necessary to carefully integrate existing with new landscapes. Such effort requires time and rigorous collaboration. Such effort may also require more initial capital investment, to "work around" varied and sensitive environmental conditions. The project displays the long-term benefits of preserving environmental systems, even if adapted to fit project needs.
A Precedent for Future Projects
The project is organized to be comprehensively successful. Synergistic relationships are established between environmental health, community access, economic development and the integral role of art and culture. The approach represents a means of addressing tourism growth while preserving environmental, community and cultural resources.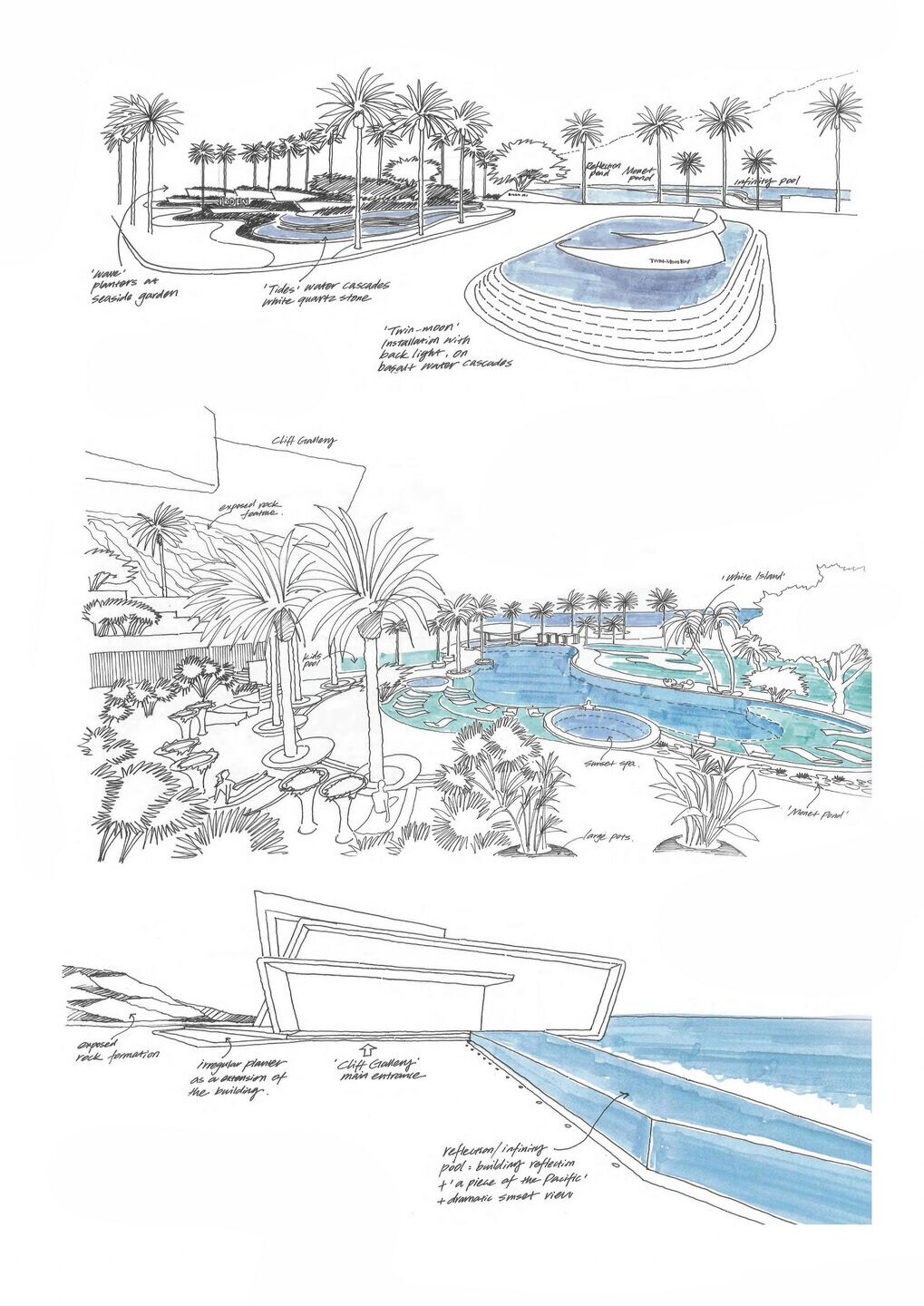 Material Used :
1. Rustic yellow granite - Paving
2. White quartz, andesite – Water feature
3. Light blue masaic – Pool
4. Quarry stone (on-site) – Retaining walls
5. Fiberglass, stainless steel - Site furniture