It is a rebuilding of a house built in the suburbs of a local city. Each layer has a distinct three-layer structure with different characteristics as a composition. In order to pay attention to the surroundings, we stacked volumes that were slightly smaller than the building coverage rate in each layer while shifting back and forth and to the left and right.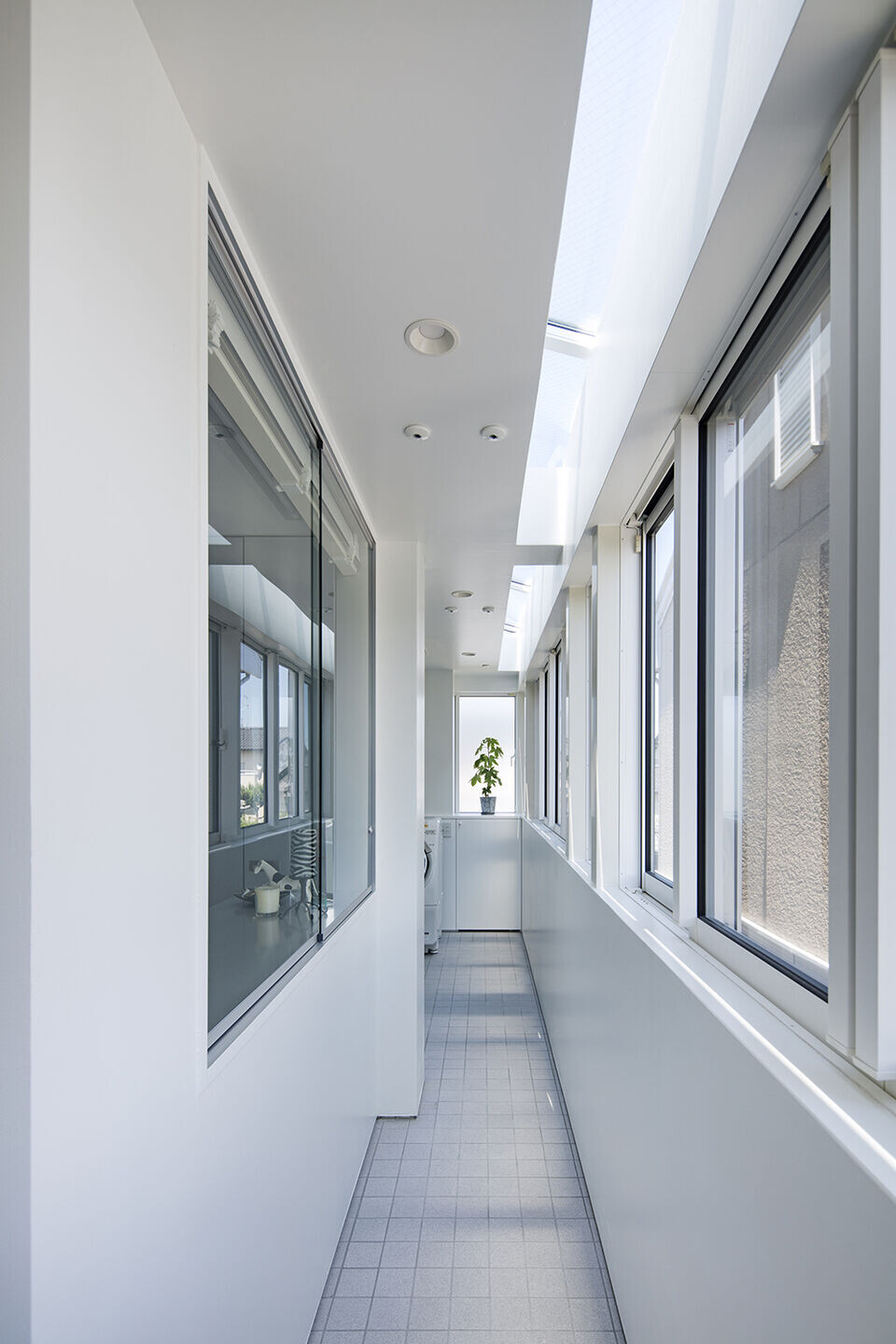 The first floor is closed because it is a block wall on the back and walls on both sides. The only open roadside is a built-in garage to alleviate the burden of winter snow shoveling. The second floor does not open to the side where scenery can not be expected, such as the laundry of the neighboring window or the solarium (in Kanazawa rainy in Kanazawa, which is installed in many houses) as laundry, this east side with the solarium It is open only.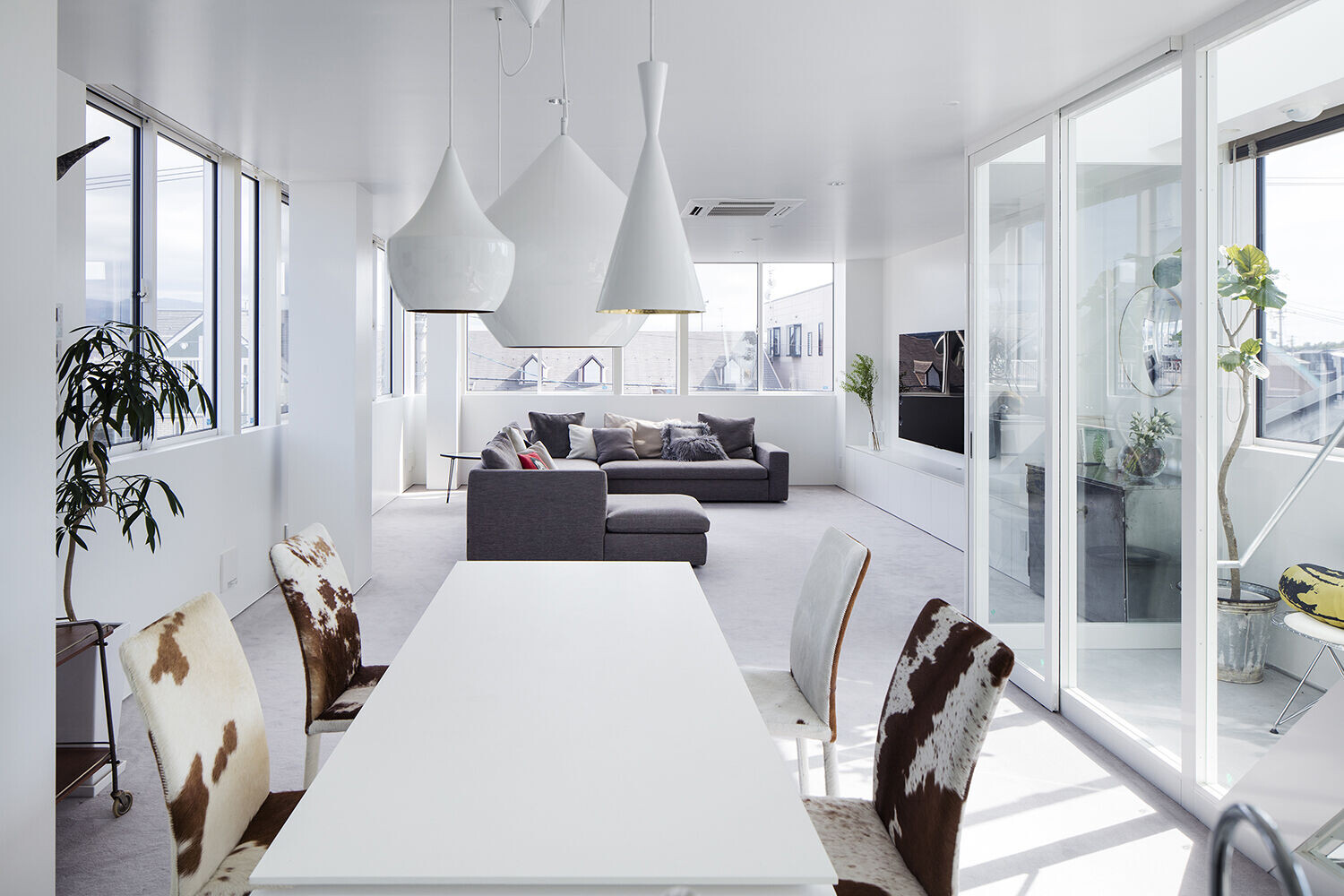 And it is open to the surroundings for the first time when it is the 3rd floor where visibility can be opened far. On the lower floor, opening of the vertical surface is small, instead of using the deviation of the volume, a top light is provided, opening in the air direction secures lighting rate according to regulations, the window gradually goes to the vertical surface as going to the upper floor By increasing it creates variations to the view.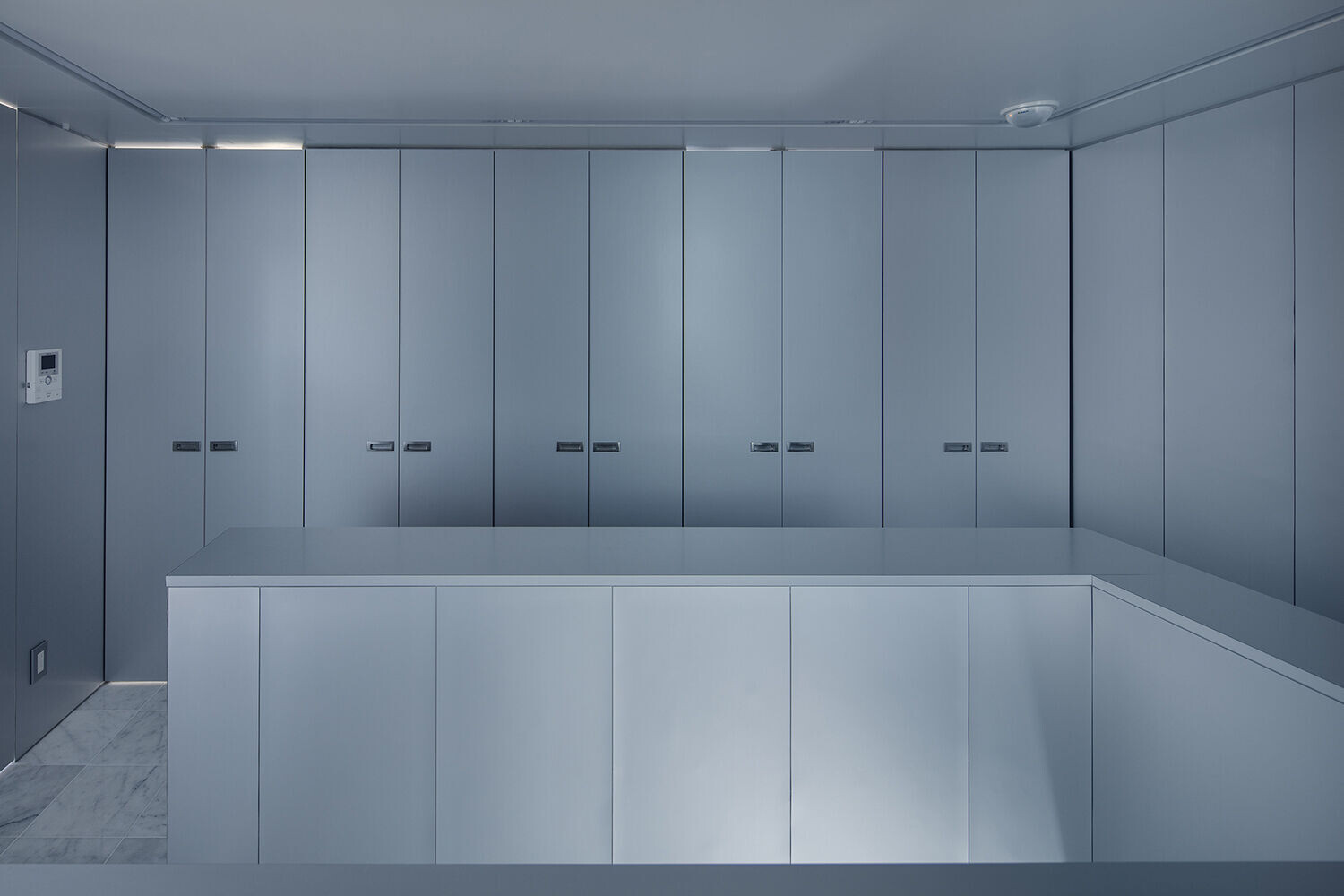 Exterior walls are used in all fields from galvanized steel plates called galvanized steel plates, air conditioning equipment, electric equipment etc. to various parts such as buildings, civil engineering infrastructure, electric appliances, automobiles, containers and fixtures, and are made of materials excellent in durability and processability Is used.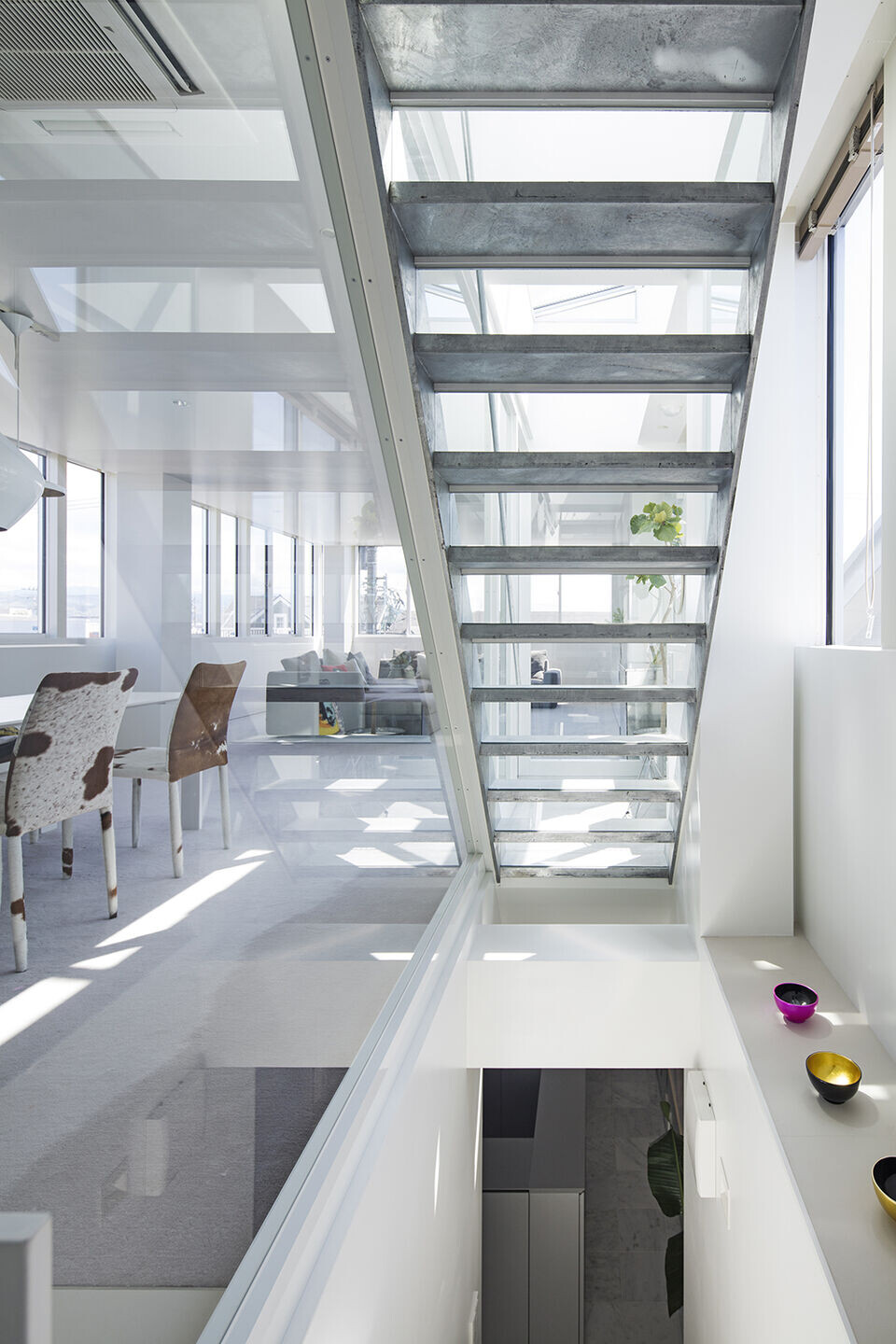 Initially it has a gloss that reflects the surroundings, but zinc gradually dissolves out and becomes dull gray. Covering with material that can withstand harsh climatic conditions, versatility and changing in temporal continuity, it will continue to be renewed from now on as a residential area in a suburb of a local city I thought that I could get close to the environment of.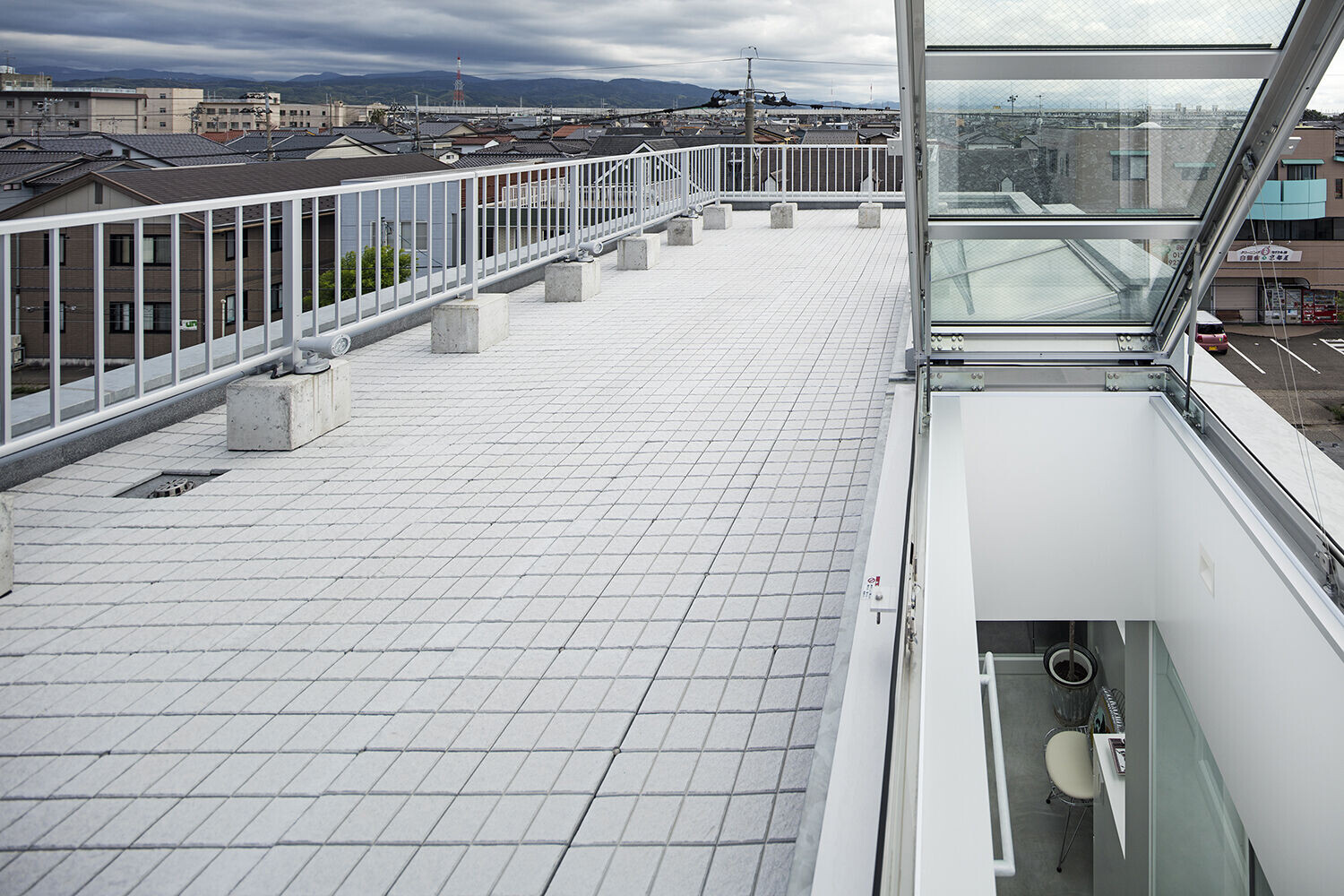 As the interior, the first and second stories are filled with architectural furniture materials and details, trying to rewrite the existence of each boundary. There is a large one-room space on the 3rd floor, the stairs leading from there to the roof are semi-outdoors, using the same material as the outside wall.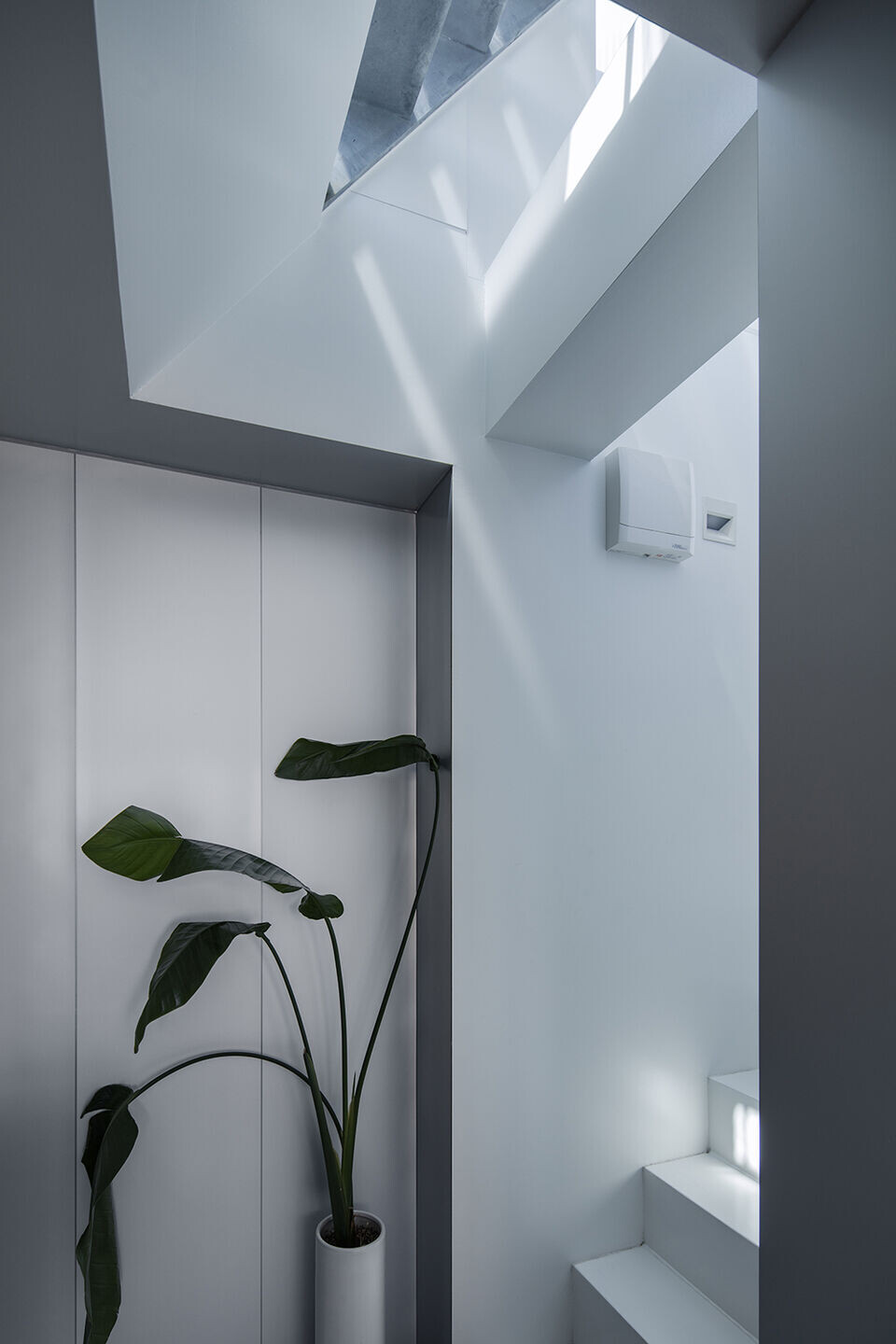 By pinching the boundary between the inside and the inside, inside and inside with a sense of incompatibility that slightly differentiated buttons, the place where it is now is not absolutely anywhere in the house that should be a clear composition, such as floating I feel a sense of feeling.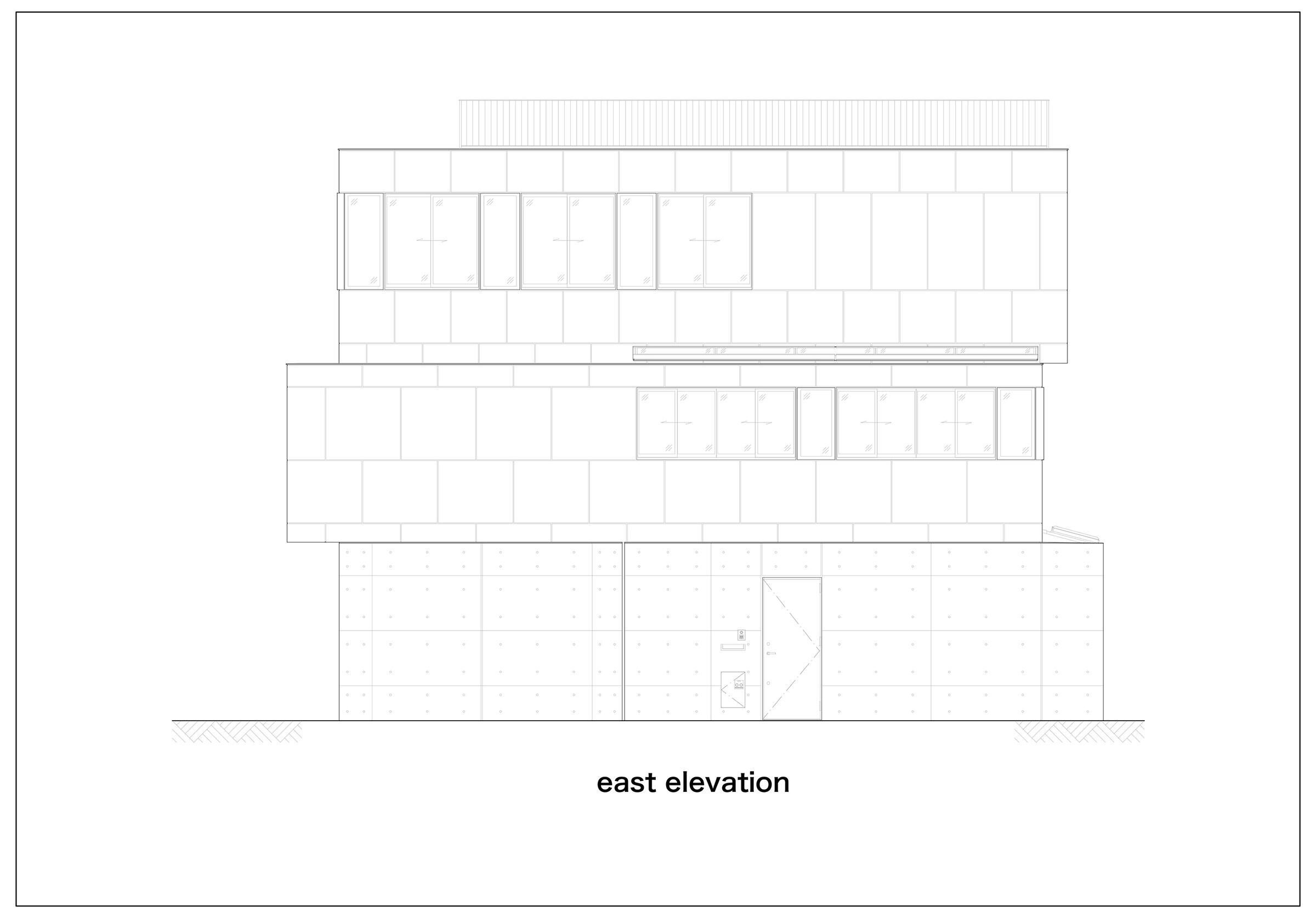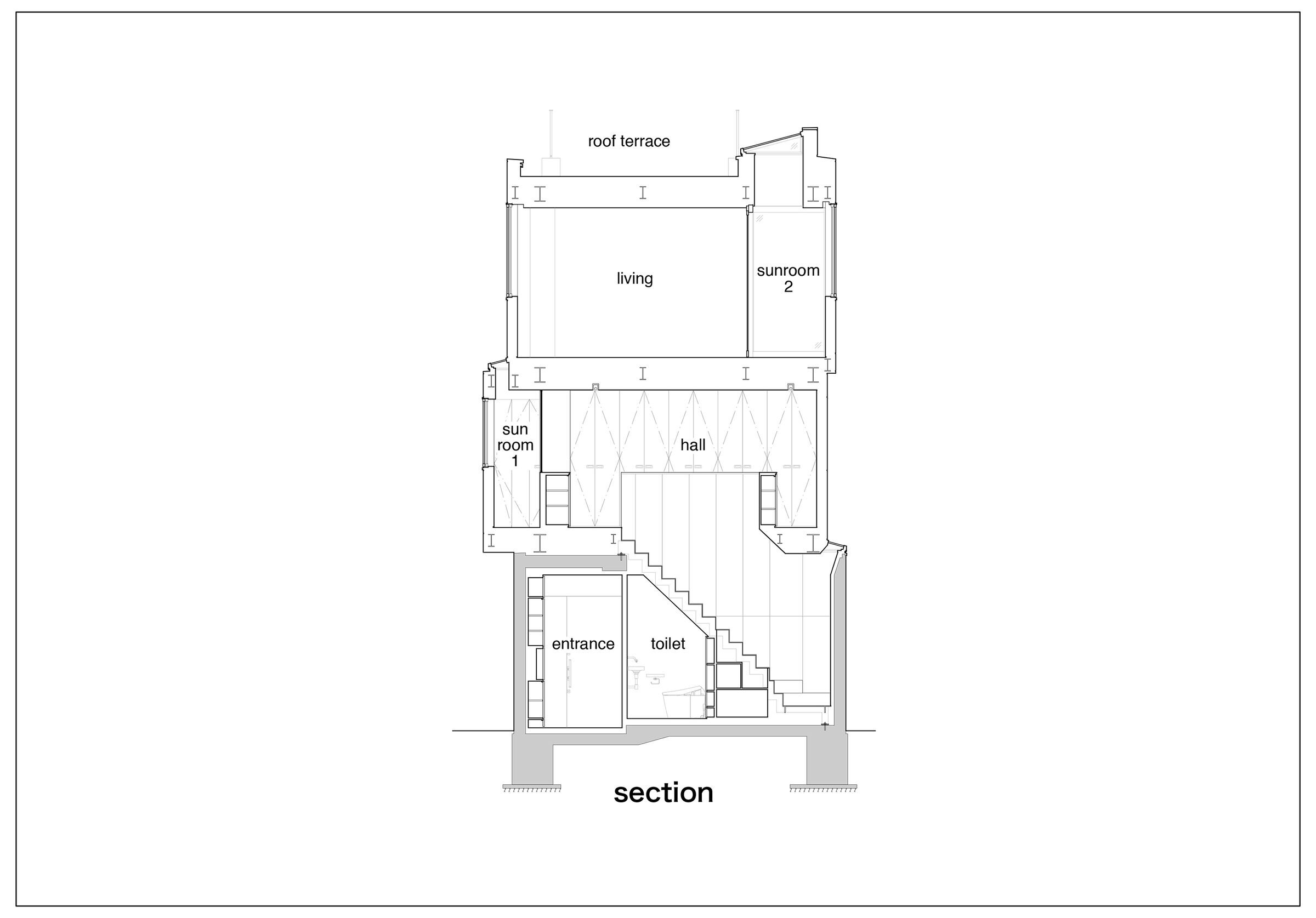 Material Used:
1. Facade cladding: Hot-dip zinc-coated steel sheets/ Komori shoji
2. Flooring: Marble fllor tile/ Tokyo Fisheries
3. Doors: Melamine metal board/AICA
4. Windows: LIXIL
5. Interior lighting: DAIKO
6. Interior furniture: Cassina