Located in the historic Hotel Albert in New York City's Greenwich Village, SIMÒ Pizza's new University Place location draws upon the tradition of Neapolitan pizza and the history of the neighborhood to create a restaurant that weaves together materiality, food, and the distinctive original architecture of the space in a sophisticated and welcoming environment. Translating SIMÒ's mission to offer an authentic, approachable, and affordable pizza restaurant with a focus on high quality, Italian imported ingredients, the design centers around three concepts: cooking as performance, pattern as heritage, and the piazza as social space.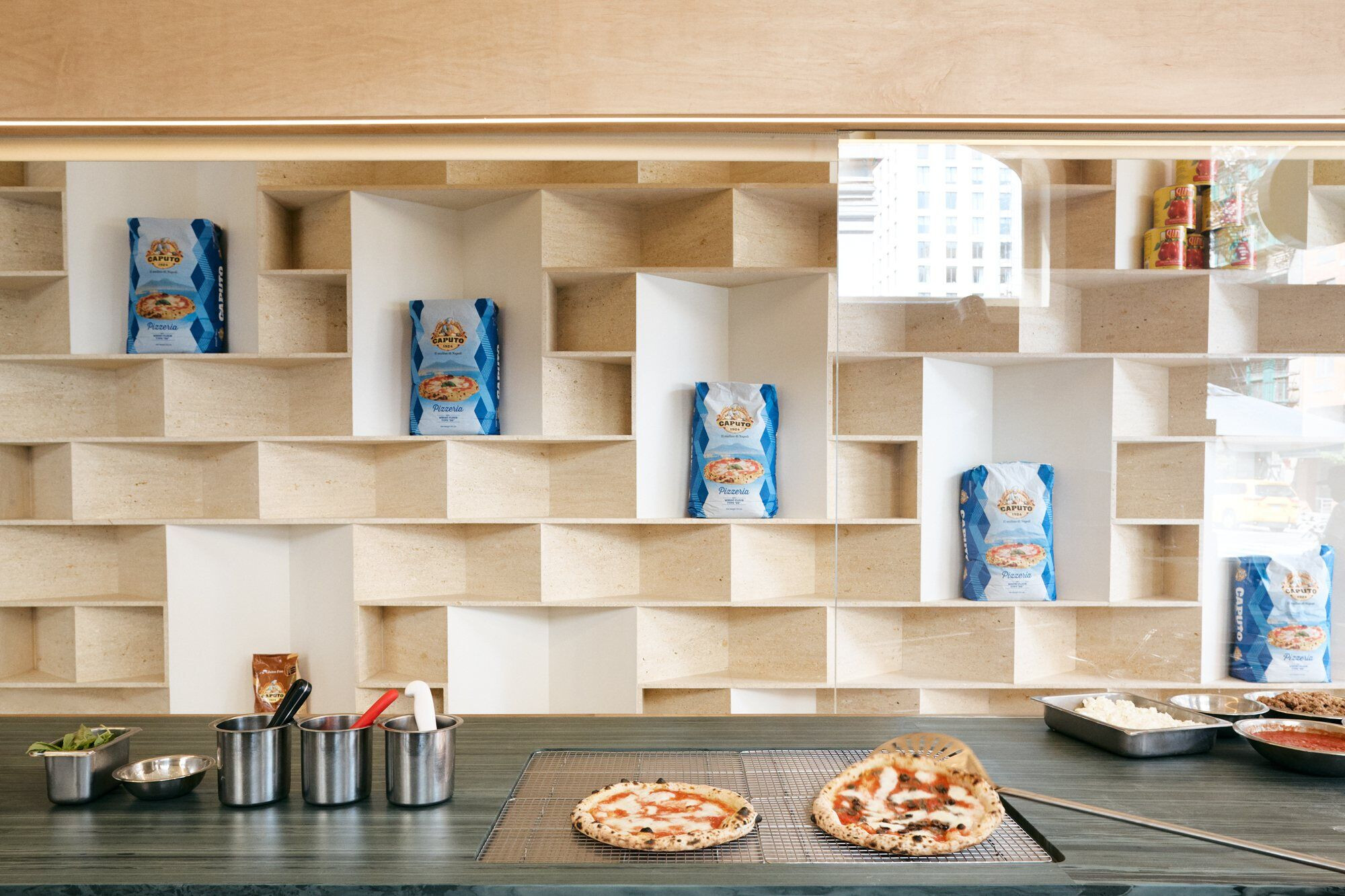 The primary design elements of the space are an open kitchen, along with a chef's counter of green Italian marble countertops, custom wood-paneled seating, and a wall of shelving highlighting authentic Italian ingredients. The kitchen is inspired by the traditional outdoor kiosks of Naples. Opening the view to the preparation of food offers diners a chance to engage in the performance of cooking. A diagonal grid of strung lights illuminates the kitchen, further amplifying the reference to courtyard social spaces.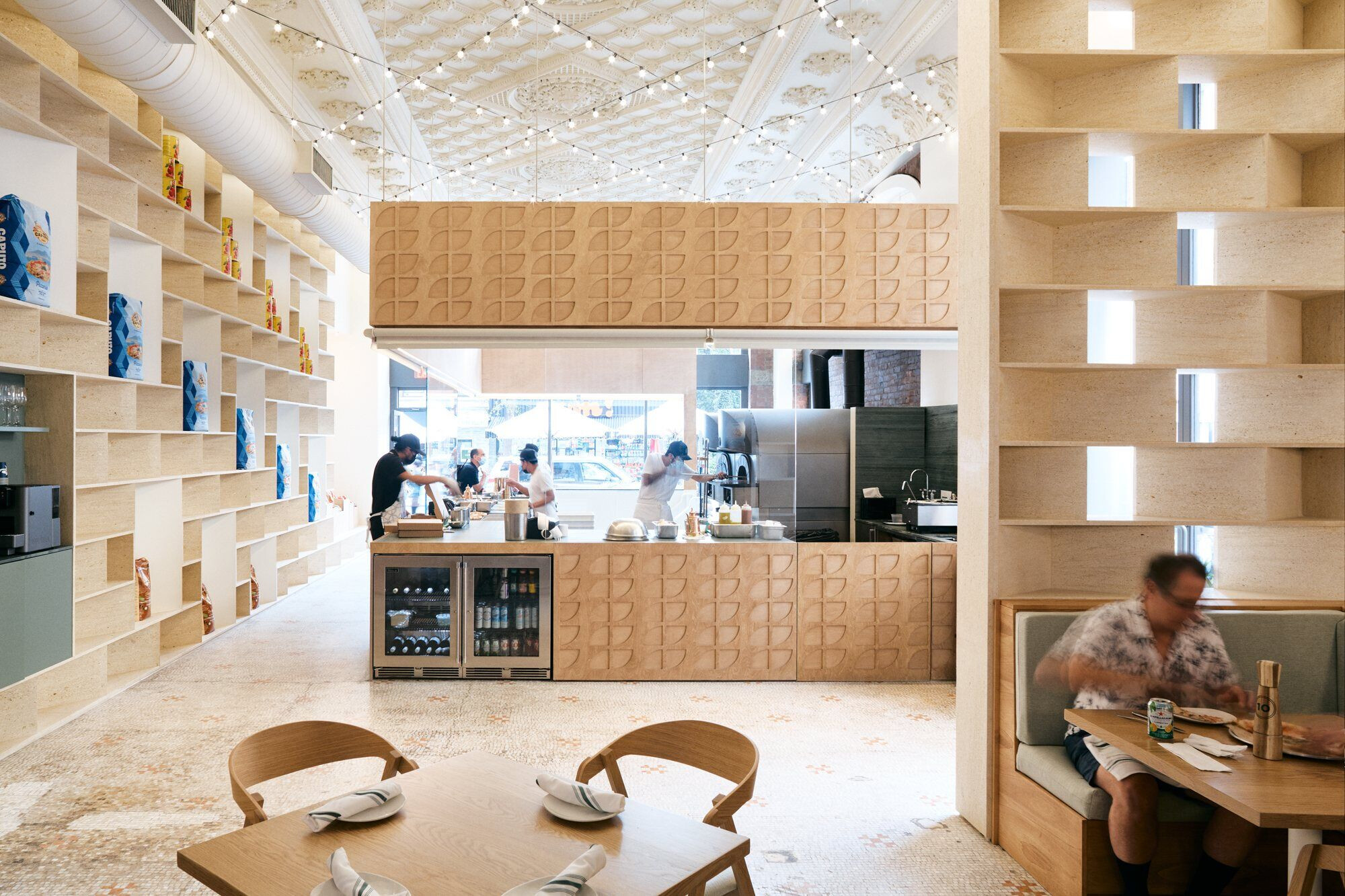 Opposite the kitchen, the long shelving wall is built from volcanic stone from Naples, traditionally used for building facades. Together with the milled wood liner of the kitchen, which uses the restaurant's logo as the base of its geometric motif, the three-dimensional angled pattern of the shelving adds a textural layer to the space that is echoed in the original mosaic tile floor and the ornamentation of the historic tin ceiling—carefully restored to celebrate the heritage of the building.
Passing by the kitchen, one enters the open dining space lined with custom birch plywood-wood banquet seating and chairs. Caputo-flour printed wallpaper transforms this rear space into an intimate social space for diners. An additional 30-seat outdoor space houses cedar wood round tables, surrounded by potted Mediterranean plants and herbs.The University Place restaurant is SIMÒ's secondNew York City location. SIMÒ first opened in the Meatpacking District in 2018 by Simone Falco—the Naples-born chef behind Eataly's famed pizza concept Rossopomodoro.