Stacked Dwelling is a weekend house in Igatpuri, standing on a compact 360 sq m linear plot. The narrative unfolds against the majestic backdrop of the Sahyadris.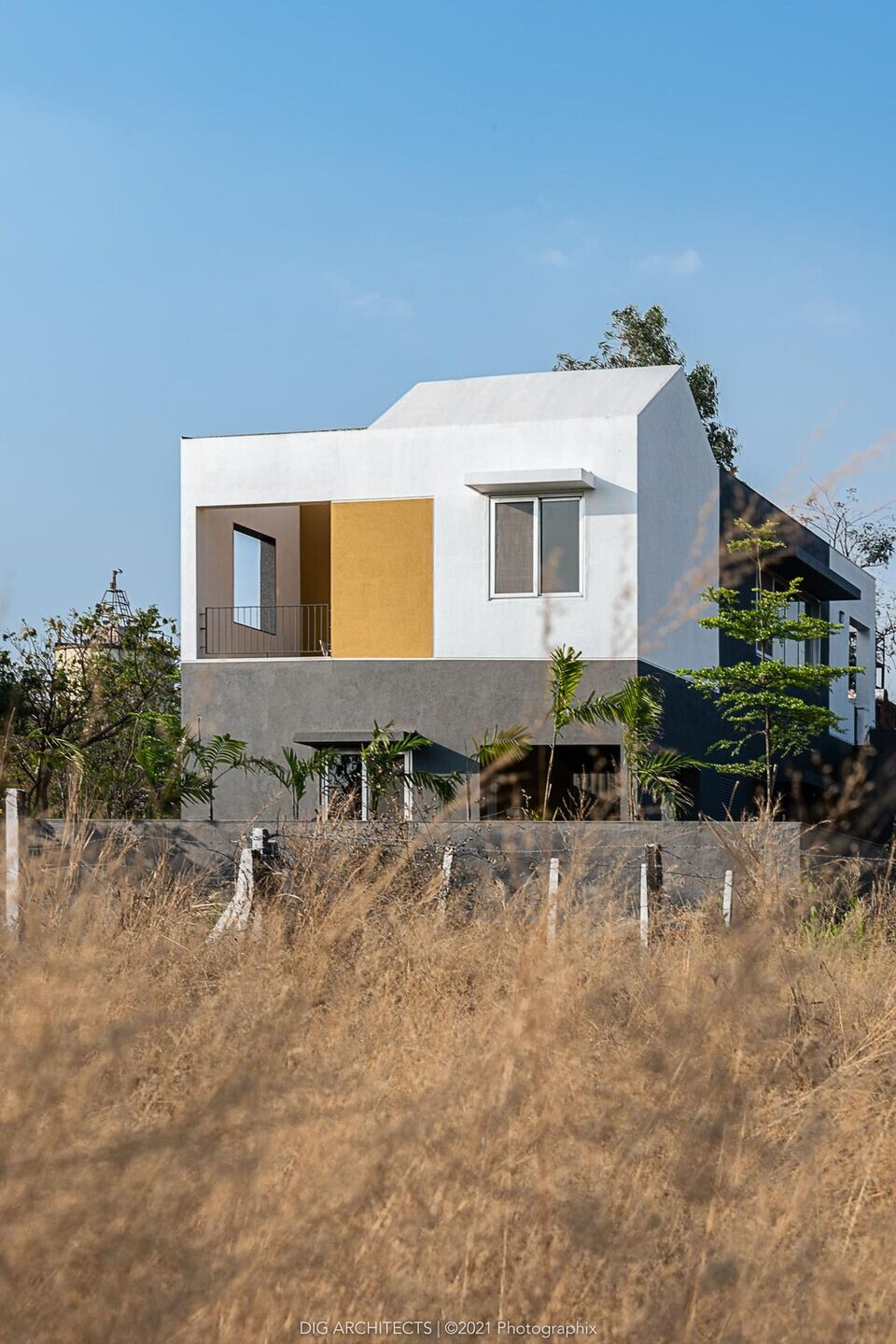 The name is derived from the organisational strategy which orchestrates the interior spaces as two small houses placed on a platform, albeit cohesive in design vocabulary.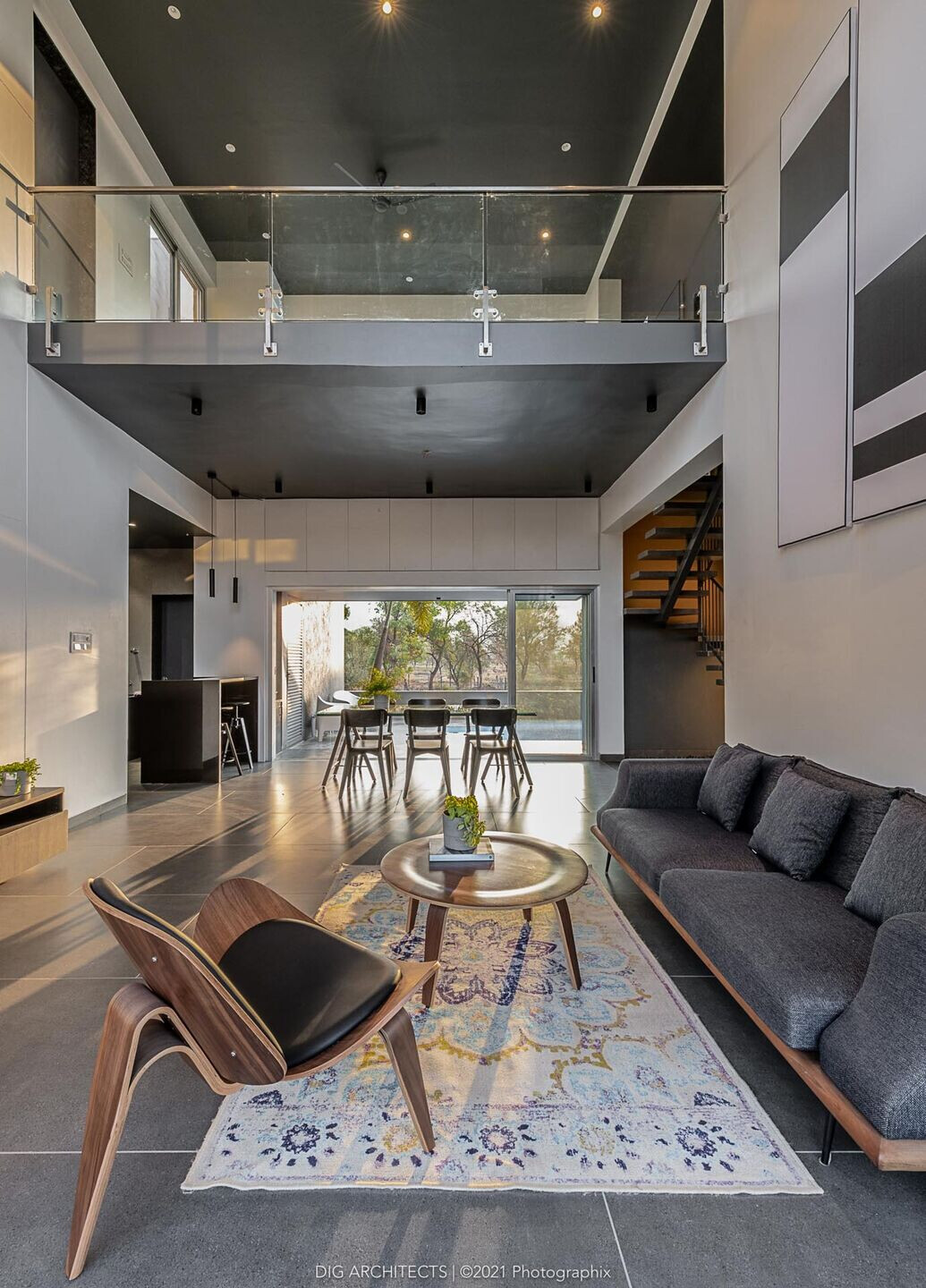 The home is oriented along the north-south axis, allowing shading through the day. The entrance is marked by a Nilgiri tree.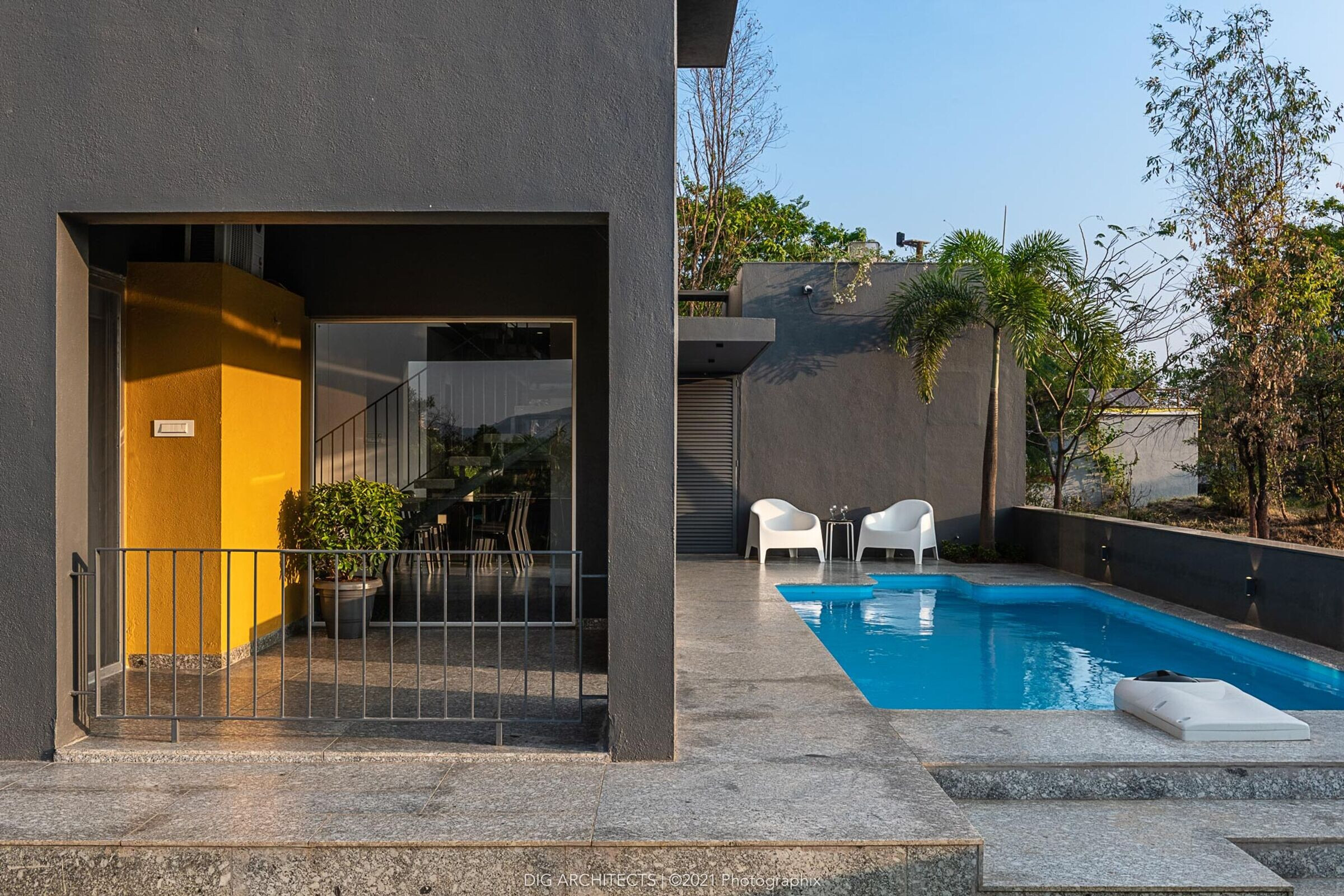 A pool lies on the east; a patio to the west, the latter shielded from direct view by the staff quarters.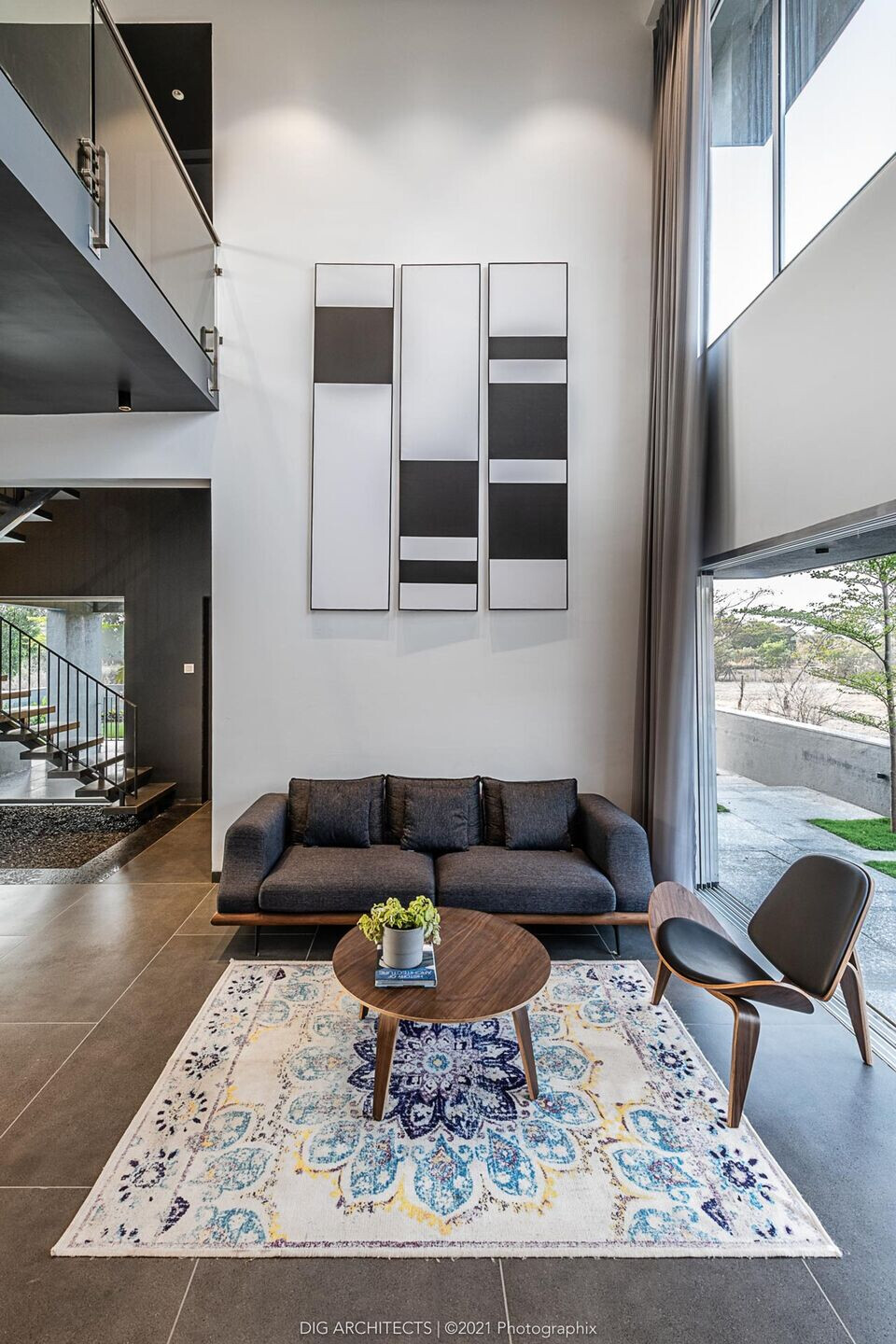 The 'stacked' concept is intensified through chromatic shifts on the elevation — the dark grey grounding the form; the whiteness adding buoyancy; and the yellow weaving in vibrancy and adding an architectural expression to the form.