A two-family house for a grandmother and four grandchildren. The first floor is the built-in garage and the residence of the grandmother, the second and third floors are the residences of the grandchildren, and there are two balconies in the north and south. It was created with many requirements properly and simply arranged.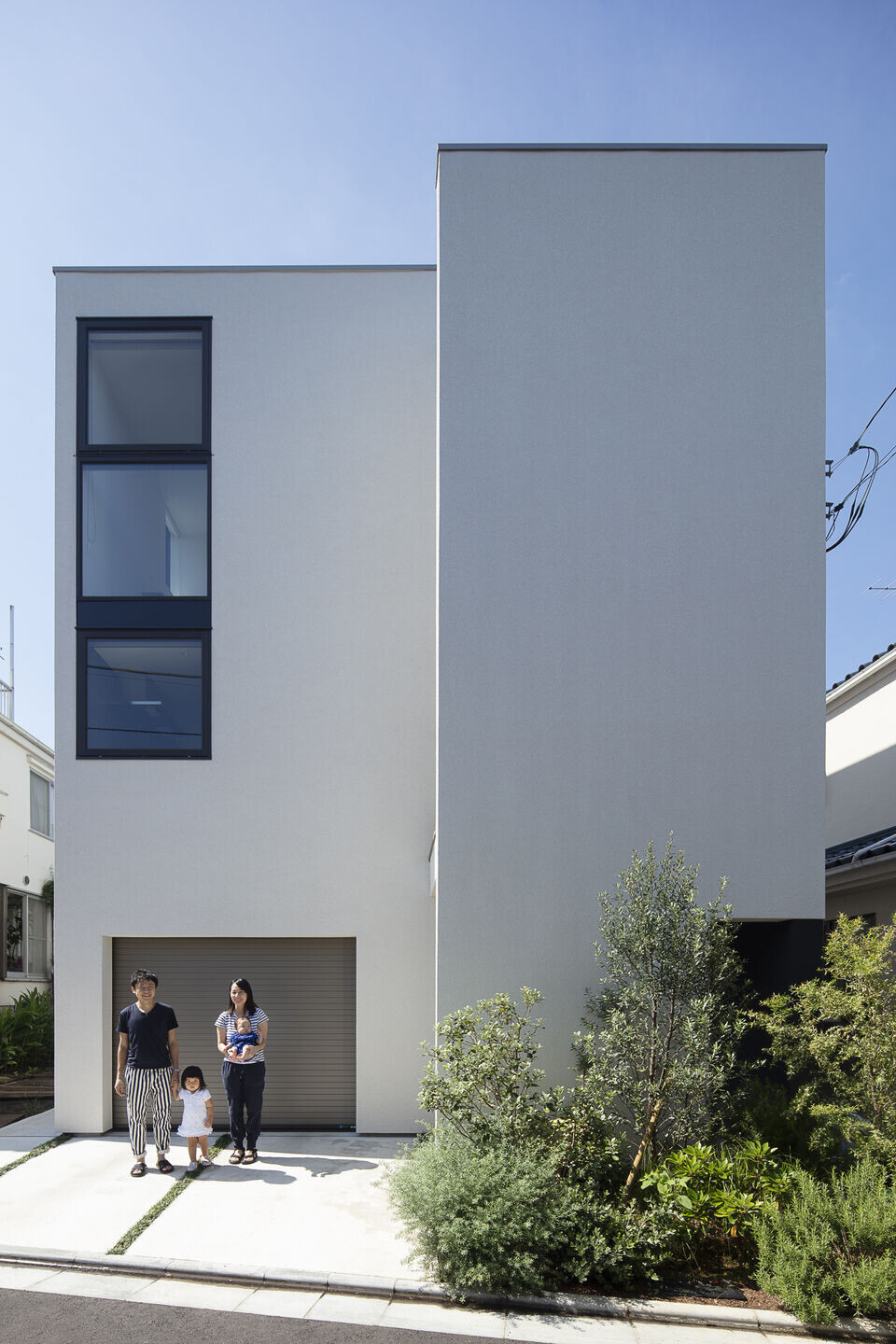 By slightly shifting the two boxes in a plane and a cross section, spaces with different sizes and ceiling heights can be developed in succession. We were able to create a rich interior space by taking advantage of the volume obtained by avoiding legal height restrictions.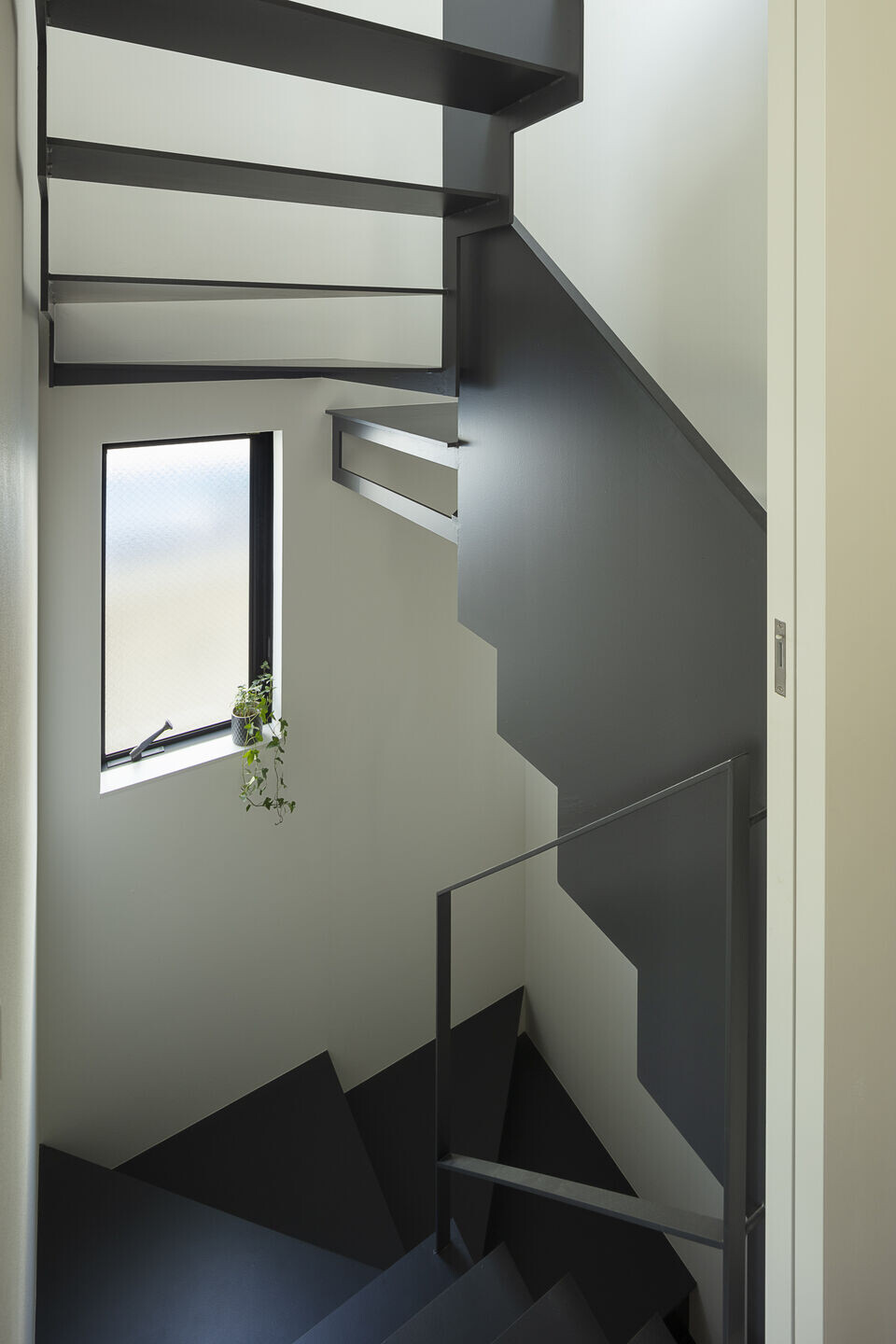 LDK, which is the main place of living, is a one-room space with a depth. The dining space with the highest ceiling has a height of 2.9M, giving a feeling of openness. On the other hand, the living space with a ceiling height of 2.2M is a place where you can feel calm and relaxed. The floor is skipped on the 3rd floor, which is a private room space, and the ceiling height varies, so you can feel the spaciousness and psychological distance beyond the floor area.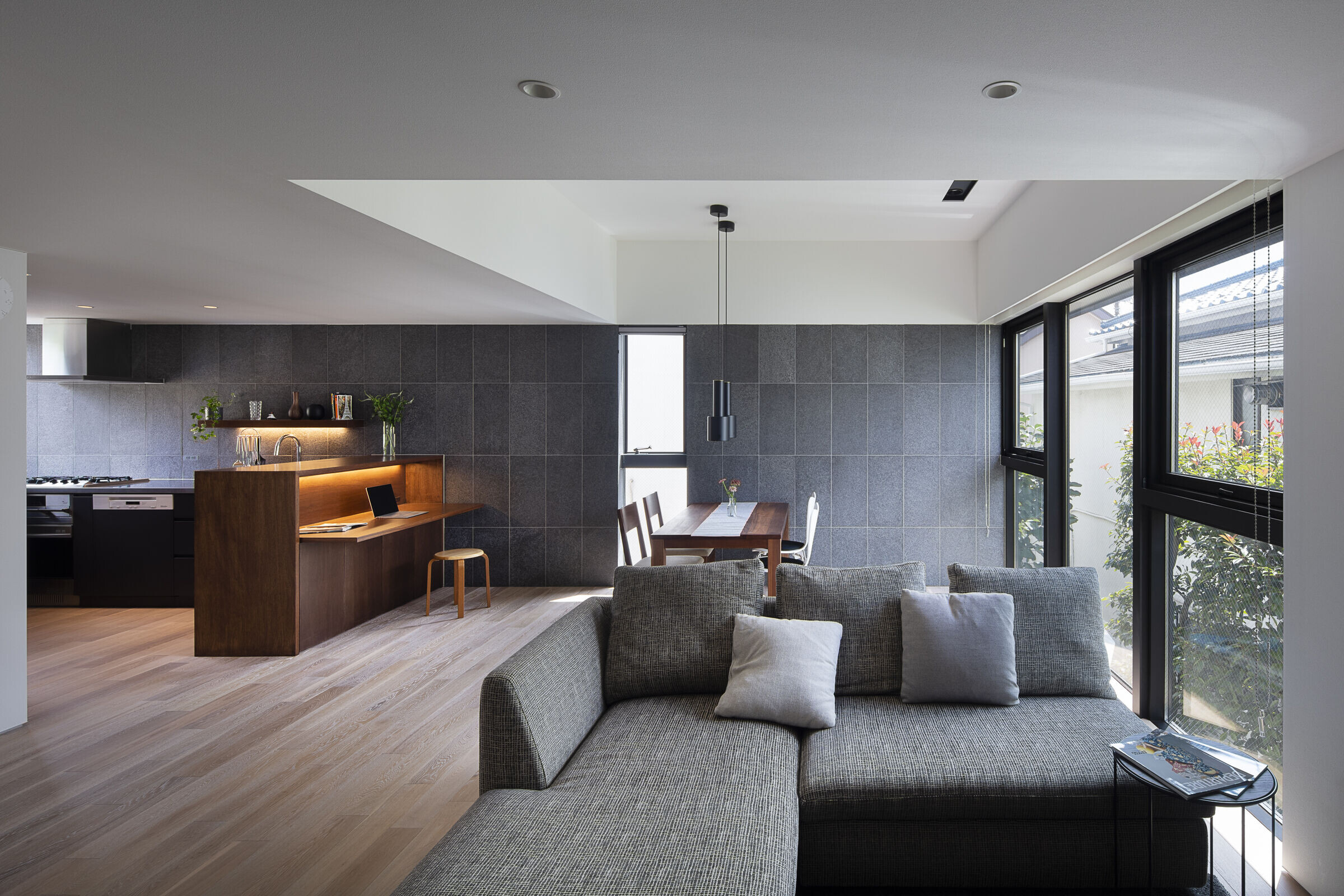 I was able to create various spaces that match the changes in my life with simple shapes and simple operations. Because it is simple, there is a margin that residents will enjoy their lives in various ways and will change over the years. I think that this margin is fun and joyful for the house and may lead to sustainable architecture.