Yapi & Yapi is one of the leading constrcution companies in Turkey that specializes in various fields of construction; from substructure to residential, business centers to transportation.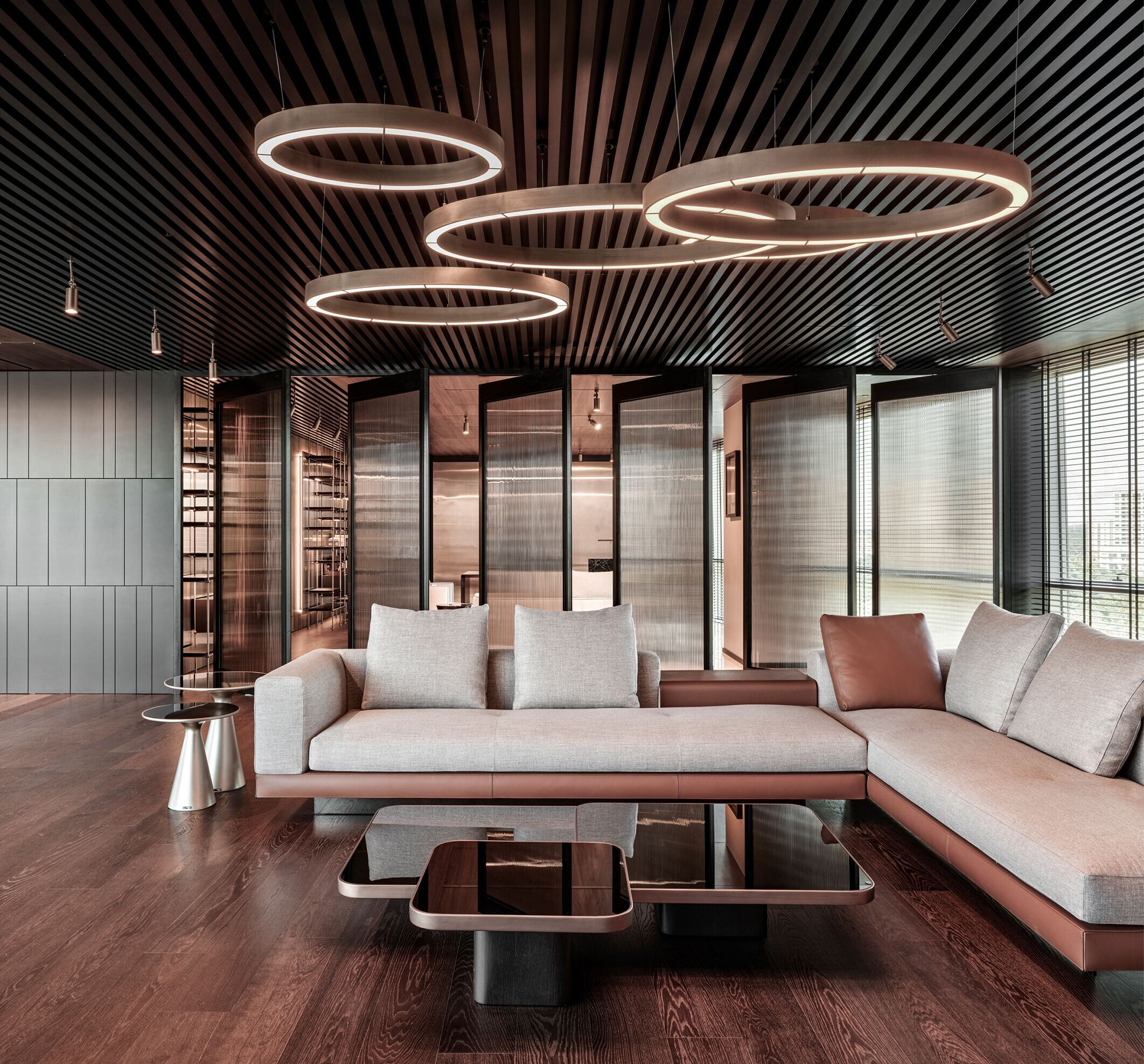 Their new office is a building complex that consists of 11 floors plus rooftop. In the ground floor, we have the entrance lobby and cafe. Upper levels are the office levels, finishing with executive floors on 8th and 9th floors. Rooftop floor is also a part of the executive management. Basement levels are for support areas such as canteen, storages, locker and changing rooms.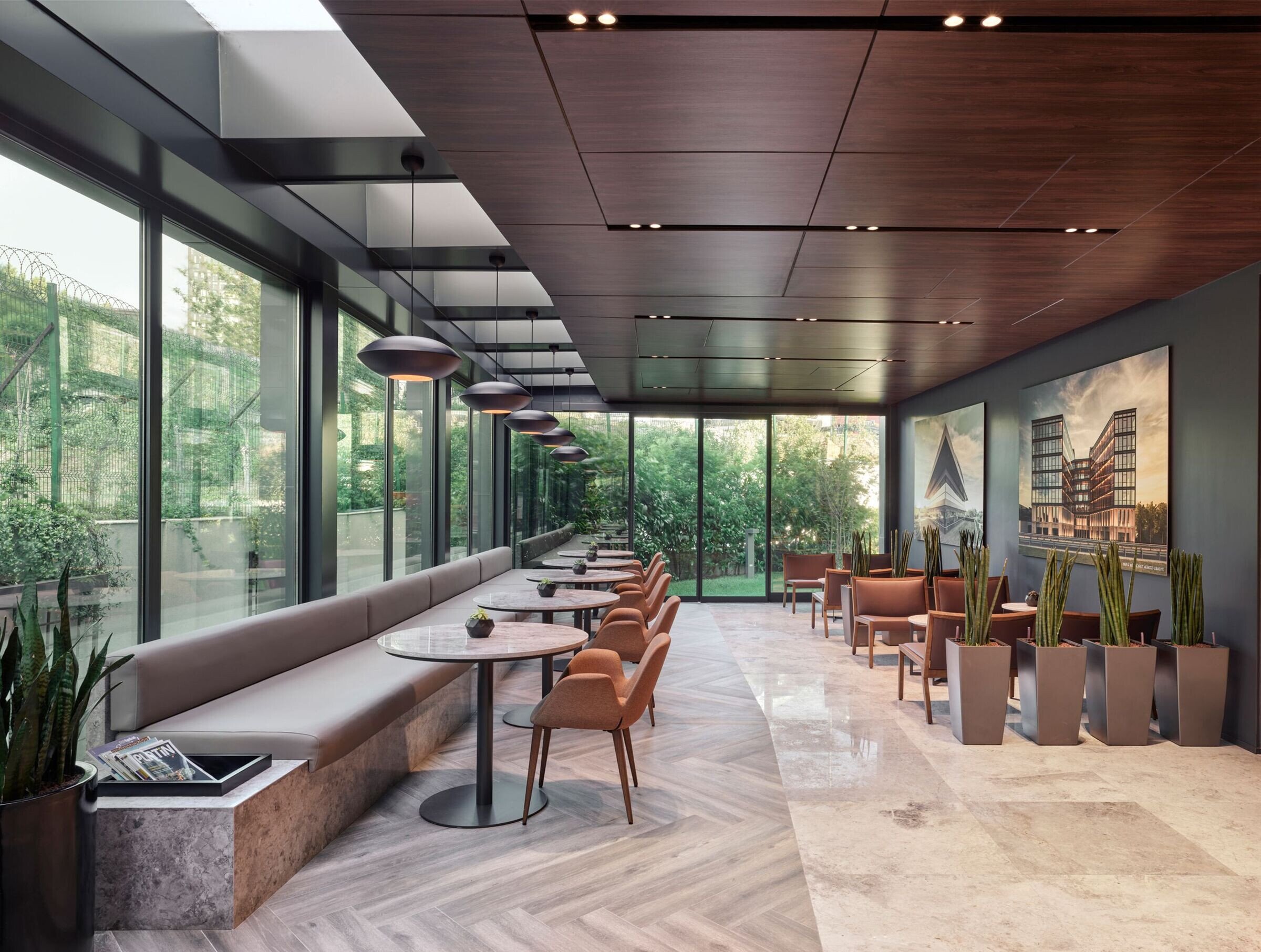 According to our client's needs we designed a luxurious and stylish office space which has a weight with the touch of marble and natural wood. The weight gets softer when we reach the upper levels which are the office parts with the use of more color in walls and seperations.
And design gets even more weighty and luxurious then the ground floor when we reach the executive levels. In general, we used marble and wood as the flooring material but in the office and support areas we switched to LVT material to switch to a more sporty design.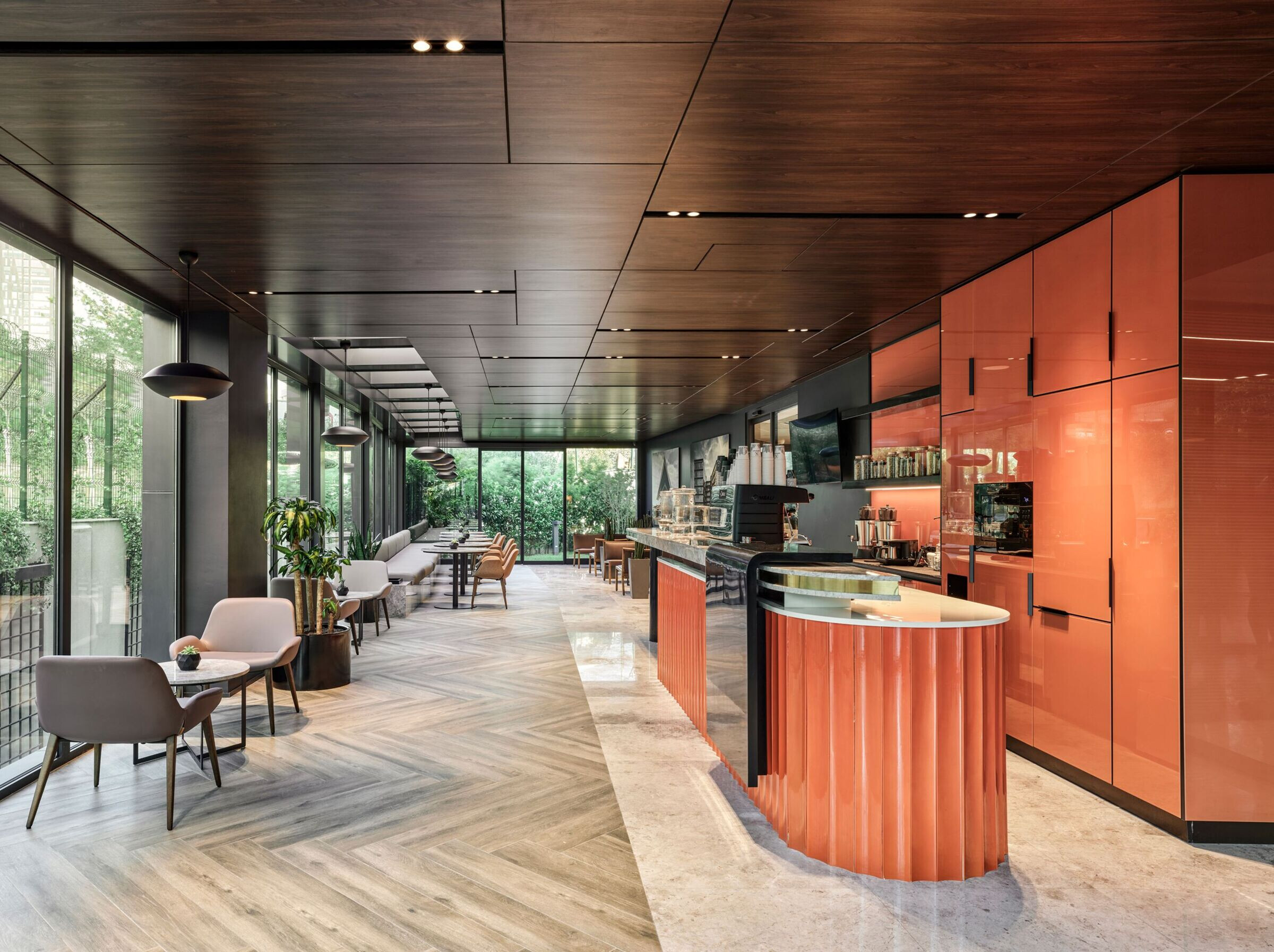 With wood and marble, we used dark color suspended ceiling and wood panel systems in order to keep the stylish weighty look.
Material Used:
1. Construction: Udesign Architecture
2. Glass Partitions: Trimline Partition System
3. Interior furniture: Koleksiyon