Founded in 1788, the port city of Sydney in the largest municipality in Australia. It is home to dozens of ground-breaking architecture firms working on private residencies, public projects, hotels, workplaces, and every other type of project. Some of the city's architecture firms have been in practice for over one hundred years, while others are new and emerging studios. We rounded up 25 firms that are leading the industry, united by a dedication to client need and a thoughtful consideration of space and context. Whether internationally known or famous only in the area, these studios are creative, thoughtful, and bold. Taken together, these 25 firms are building Australia and beyond.
1. Francis-Jones Morehen Thorp
Also known as Francis-Jones Morehen Thorp, fjmtstudio has been in practice in Australia for over two decades. The studio's Sydney office is supplemented by teams based in Melbourne and the United Kingdom. Work includes thoughtful civic projects such as libraries, police stations, and other municipal buildings. They have also created grand theatres, exhibitions halls, and museums. Throughout their portfolio, fjmt's work incorporates dramatic gestures while remaining functional and respectful of its setting.



Italian-born architect Luigi Rosselli founded his practice in Sydney in 1984. Especially known for residential work, the firm is informed by Rosselli's love of the 1960's and 70's Milan design scene. Although the firm's work is playful and contemporary, the architects are dedicated to maintaining good relationships with councils and respecting local communities for both single residencies and multi-family projects. Over the decades, they have also designed bars, chapels, libraries, and office buildings.



3. Hassell
Founded by a group of architects in 1938, the international practice has been around over 80 years. As well as Sydney, the firm's offices are based in Brisbane, Melbourne, and Perth — and Hong Kong, London, and San Francisco. Hassell works around the world in architecture, interior design, landscape architecture, and urban design. They recently completed WA Museum Boola Bardip, thoughtfully restoring historic buildings alongside the addition of a contemporary intervention — and inserting a public event space where the eras meet.


4. CplusC Architectural Workshop
Clinton Cole is founder and managing director of this Sydney-based practice. The studio, specialized in residences, is focused both on sustainability and respecting local context and site. From houses that incorporate solar and wind power to the contemporary use of recycled materials, projects integrate solutions that respect the natural environment. CplusC is the first Australian architect-builder to be recognized as a Certified B Corporation, honoring the studio's balancing of purpose with profit.



Founded by creative director William Smart in 1997, the Sydney-based studio is guided by a love of pure Modernism, believing that "form has a function." Currently consisting of over 45 professionals, projects include residential, commercial, masterplanning, and public. The studio has extensive experience working with heritage structures, including a recent project in the suburbs of Sydney that joined four new residential buildings with restored and repurposed horse stables.



6. Woods Bagot
With its headquarters in Sydney, Woods Bagot is a global design firm with over 850 employees working in 17 studios across several regions. Forward-thinking and innovative, the practice is led by global design leader Domenic Alvaro and CEO Nik Karalis. The firm prides itself on prioritizing human experience throughout its portfolio, which includes residential, transportation, workplace architecture and interiors, hotels, mixed-use, and more. Woods Bagot works around the globe.
7. Carter Williamson Architects
The firm was founded by architect Shaun Carter, who still oversees all projects. Carter Williamson Architects specializes in residential work in Australia, both single-family houses and multi-unit buildings. Believing that "architecture should make our lives better," the practice is devoted to careful sequencing of spaces illuminated by natural light. Carter Williamson has won over 80 awards since its founding. As well as thoughtful residential work, the firm has also built public projects and the Blue Point Hotel in North Sydney.
Co-founded by directors Simon Addinall and Ben Mitchell, Those Architects works on residential, commercial, and public projects. Their homes focus on clients and context to craft unique solutions that meet particular needs and aspirations. The practice has garnered coverage from international media, as well as numerous awards. Those Architects recently transformed a landmark Sydney building into a workplace for an Australian fashion label, including restoring a glass roof that now tops a dramatic central atrium.
9. Madeleine Blanchfield Architects
Founded in 2009, Madeleine Blanchfield Architects is relatively small as a studio of 10 architects and interior designers. But the firm has racked up awards and press for their carefully crafted projects. Focused on residential architecture, the practice also designs furniture and offices. Their homes are rigorous and beautiful with careful attention paid to every detail. A recent home is oriented around an internal Japanese garden courtyard — and conceptualized like a bespoke piece of furniture.
Founded in South Africa in 1980 by principal Bruce Stafford, BSA is now based in Sydney. Over the decades, the firm has completed over 200 projects in Australia, Africa, and the Caribbean. Stafford has led a variety of evocative works, including critically acclaimed hotels and dramatic waterfront residences. Inspired by the "spirit of place," the firm's projects are guided by a collaborative process that meets client needs, as well as the innovative use of natural materials.
Led by Koichi Takada, the Sydney-based architecture firm was founded in 2008. Their projects — residential, public, and commercial — have been built within Australia as well as worldwide from Italy to Qatar. Striving to bring a natural connection into urban environments, the small firm has brought a Japanese sensibility to Australian architecture. The award-winning practice has been covered extensively in international design publications.
Directed by architect Angelo Candalepas, the firm was established in 1999. Award-winning and internally recognized, the practice has built single-family houses and residential developments as well as educational and commercial projects. Their work is rigorous, always considering context and site. The recently completed Punchbowl Mosque blends surprising forms and materials for a truly distinctive space.
13. Cox Architecture
In practice for 60 years, COX is based in Australia, with studios in Sydney and every other major city in the country. The practice is made up of 500 architects, urban planners, interior designers, and other professionals. Design is central to their projects, which are both in Australia and around the world. The firm has revamped the interiors of Her Majesty's Theatre in Adelaide, built the 80,000-square-metre National Maritime Museum of China in Northern China, and provided technical advice for the Tokyo Aquatics Centre.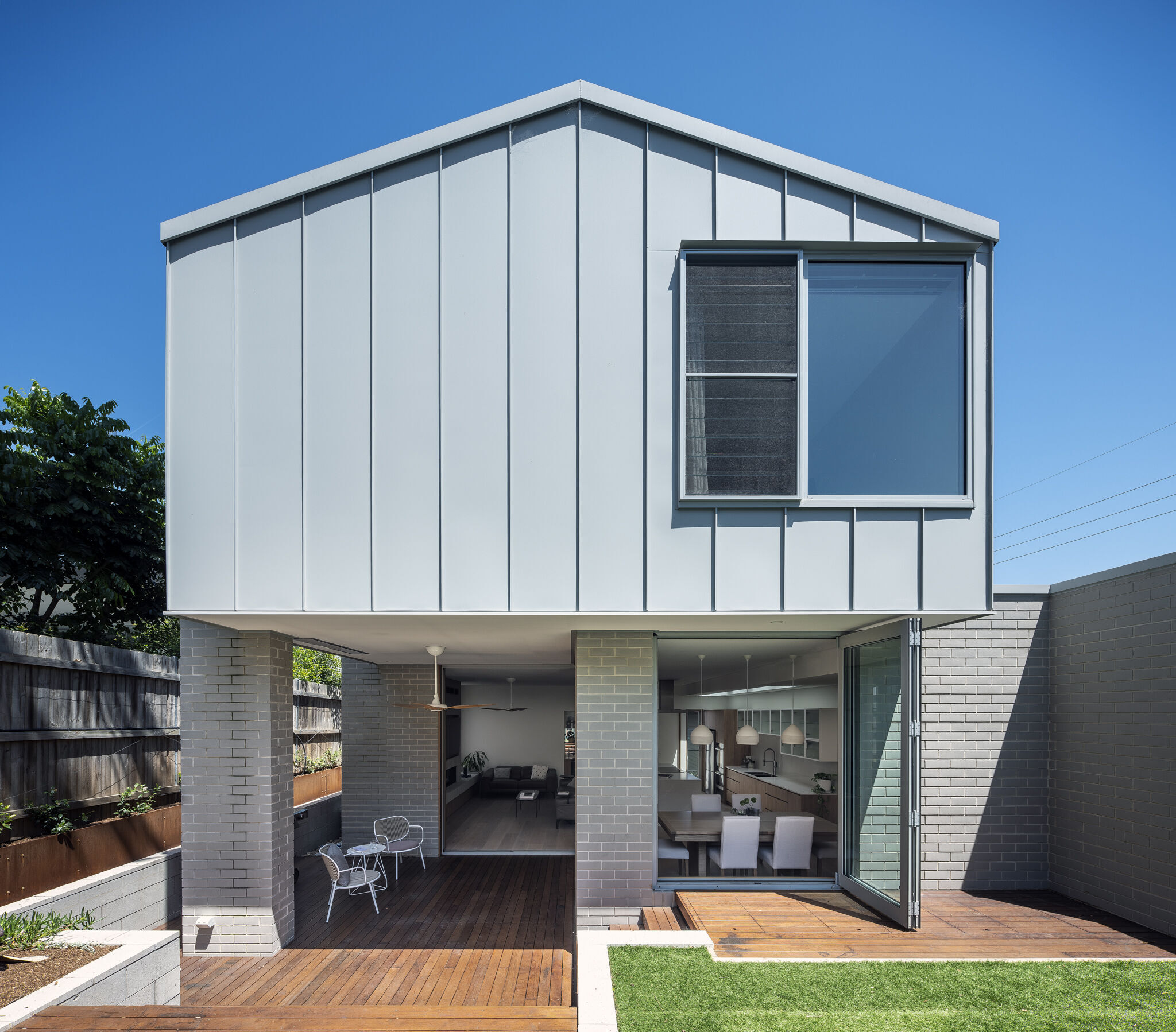 BIJL Architecture was founded in 2012 by director and principal architect Melonie Bayl-Smith. With a formative focus on residential projects, the firm now extends to public, education, and community architecture. The small firm is committed to strong client relationships and championing the human experience. Bayl-Smith has received numerous awards and is also a dedicated educator. The firm's practice centers on Sydney, as well as elsewhere in Australia.
Led by architect Steffen Welsch, this Australian practice is focused on residential projects but also has experience in education. The firm recently custom-built a home for a couple with abundant natural light and privacy. Grass-green bathroom flooring and an artful kitchen backsplash create a distinctive home, as do surprising angles and distinctive forms. The firm is dedicated to sustainability in all of their projects.
The practice was founded by architect David Boyle in 2002. Boyle previously worked at Hassell and Candalepas Associates before establishing his firm. Over the years, the firm has stayed small to allow Boyle to stay involved in all projects. The award-winning practice focuses on residential buildings in Australia. Work has included single-family homes and larger developments. Boyle is also a ceramic artist, and he incorporates his ceramics into his architecture when possible.
Established in 2001 by principal Andrew Burges, Andrew Burges Architects is a small team of architects and designers. The practice works on residential projects, civic and public buildings, and master planning. ABA is experienced in working with heritage buildings and sensitive sites. Recent projects include an award-winning house and an aquatic recreation centre, both in Sydney.
18. Christopher Polly Architect
Christopher Polly's eponymous firm specializes in residential work, but has also worked in boutique retail, restaurant, and workplace projects. Prior to founding his own practice, Polly worked at Candelepas Associates and other firms. Published internationally, the award-winning practice aims for inventive and well-crafted spaces. Projects include contemporary extensions to existing homes that create bold spaces while respecting surroundings and existing contexts.
19. PTW Architects
Founded in 1889 in Sydney as Peddle Thorp & Walker, PTW Architects has offices in Sydney and Asia — including Shanghai and Ho Chi Minh City. The firm is interdisciplinary — covering both architecture and interior design — with 200 architects and designers working in 5 studios. Projects are in every sector, from residential towers to remodeling the Four Seasons Hotel Sydney.
Led by director Conrad Johnston, this young firm designs bold spaces with a focus on sustainability. Projects integrate measures to optimize natural resources, and Fox Johnston is informed by the Australian landscape and natural topography. Context and community are considered on each site. The firm has tackled numerous houses, from dramatic townhouses with garden outlooks to seaside homes. Fox Johnston has also designed public projects and the Felix Hotel in Sydney.
Tonkin Zulaikha Greer was founded in 1987 by Peter Tonkin and Brian Zulaikha, with Tim Greer joining in 1989. Currently specializing in public spaces and buildings, TZG's first major project was a production library for the Royal Blind Society. Since then, the firm has worked on adaptive reuse projects and large new buildings for both public and private use. TZG has also worked on residential projects, including large urban developments and single-family homes.
22. Terroir
Led by principals and directors Scott Balmforth and Gerard Reinmuth, Terroir has offices in both Australia and Denmark. The small award-winning firm includes both architects and urbanists. Terroir works on residential, public, and institutional projects. Recent work includes the Penguin Parade Visitor Centre, a distinctive zinc-clad structure which serves to connect visitors with different landscapes at the Philip Island Nature Parks in Australia.
Neil Durbach, Camilla Block, and David Jaggers lead the Sydney-based practice. The architects are joined by several other team members who have been together for over 20 years. Durbach Block Jaggers works primarily on residential, institutional, and commercial architecture. The firm has also designed a few products, including a wall-mounted lamp and a cast-brass door handle.
Established in 1986, Casey Brown Architecture is led by Rob Brown and Caroline Casey. The firm has built over 100 projects in Australia, including both residential and commercial buildings. Casey Brown Architecture has been internationally published in both books and magazines as well as included in numerous architecture exhibitions. Recent projects include a cabinlike getaway crafted from recycled iron bark and a collaborative redevelopment of the Wodonga Library in Victoria.
Founded in 2004 by architects Alison Nobbs and Sean Radford, the Sydney-based practice specializes in residential architecture in Australia. Nobbs Radford Architects recently created a graceful home oriented around a central courtyard with thoughtful materiality. The firm has worked in various environments, from urban centers to a steep bushland setting. Also skilled in interior design, the practice strives to create calm respite and strengthen family engagement.
The selection curated by the Archello editorial team is based on a mixture of the amount of featured projects and the views they generated. For a more comprehensive list of Sydney architects you can take a look here.